Huddled in a crowded hotel room lined with photographers and overflowing with electrical cables, we meet Josh Giddey. He sits draped across an almost-too small sofa, illuminated only by the flashing light interspersed by shutter clicks. A 19-year-old with the world at his size 14 feet, the NBA prodigy has the look of a seasoned pro, more than comfortable in front of the camera, but still very much in favour of being away from it. Suddenly, the lights go up, the photographers file out and Giddey is ushered our way, plonked down on a chair and ready to answer any question that comes his way. Naturally, we go straight to the obvious.
"Did you watch the game?"
Just hours earlier, the Bucks had claimed an important victory in Game One of their second-round series against the Celtics, and we want to know his thoughts on the rest of the playoffs. He smiles and it's hard not to note the calm confidence spread across his face when talking about something he knows intimately well.
"It's going to be a great series. I think it's going to wind up being a Finals rematch, but it could go either way.
Taking the NBA by storm, Josh Giddey's meteoric rise to sporting stardom has been well documented. Touted as a future star, the 6'9″ combo guard dominated leagues all through the junior competition, finding his way into the Adelaide 36ers' rotation at the ripe old age of 17. Lighting up the court night after night, it wasn't long before NBA interest came knocking, but after being taken with the sixth pick in the 2021 draft, expectation turned to shock.
On draft night, Thunder fans took to Twitter to voice their displeasure in GM Sam Presti's decision to pick a young, unproven Australian guard over the seasoned college professionals still left on the board. Even Brandon Rahbar, OKC beat writer for Daily Thunder revealed that "nobody really had Josh Giddey going that high".
Flash-forward a few months and you can now count the Giddey haters on one hand. The 19-year-old's first season in the league saw him average 12.5 points, 7.8 rebounds, and 6.4 assists per game, good enough for sixth, first and second amongst all rookies respectively. In January, Giddey even rewrote the record books, becoming the youngest player in league history to record a triple-double. Just days later, he notched a second, third and fourth, smashing a 61-year-old record previously held by Hall of Famer Oscar Robertson. Needless to say, the silence from doubters is deafening.
"Being a high pick comes with a lot of pressure and expectation, especially for me. Not a lot of people knew who I was coming into the season and were questioning the pick, but it never bothered me," he tells us. "I was always confident in what I could do. And obviously, I felt like on a young team like OKC, I'd be able to have an opportunity from day one to play and have an impact. And that's what happened. I got the opportunity to play a lot of minutes, play a pretty big role in our team. I exceeded my expectations, other people's expectations, and I was happy with how the first year went."
At over two metres tall, Giddey casts an imposing shadow, just not in the way you'd think. Long and lanky, the Victorian's slender frame looks better suited to an endurance athlete or rock climber. Admittedly, it's something opponents have targeted over the last few years, bashing bodies with the 19-year-old in an effort to gain leverage, but that's nothing new. Giddey's unique path to the NBA via the Australian professional circuit saw him match up against grown men from an early age, giving him the confidence to take a hit and get back up.
"I was 17 when I got to Adelaide playing against grown 30/35-year-olds. I thought that was going to help me going forward, and it really did. I mean, it got me prepared. I had to get stronger, had to learn to adjust to the physicality," Giddey says. "The talent in the league, the physicality, the size, strength of guys is another level up. But I think after 10 or so games, I picked it up. I got comfortable in it, felt like I belonged."
For an Australian in the NBA, that's a bold statement. Traditionally, players from Down Under haven't captured global attention quite like other international stars have, but Giddey believes the tide is turning, and he's got a stellar argument. With 2022 marking the 75th anniversary of the league, the global impact of the sport has never been more obvious. You need only look at the current lineup of Aussie NBA stars for proof.
"The NBA is more than basketball now. There are a lot of different avenues that come around it and I'm excited for the future.
From past NBA Champions Patty Mills and Luc Longley to the current roster that boasts names like Matisse Thybulle and Jock Landale, the Aussie connection to the global game has exploded over the past 30 years. Now, the league's is starting to transition across borders, blending an element of culture and community, something that Giddey is helping to drive into the future.
"When Luc Longley first went to the NBA…that it was like the greatest thing ever. We had an Australian in the NBA," Giddey says. "When you look at it now, it's so common and I think that's such a good thing for Australian basketball that it's breeding the next generation of athletes in this country. It's a special time for basketball in Australia. It's as good as it's ever been and I think a gold medal is really on the cards for these next few years."
To tackle that mountain, the Boomers will need to go up against the might of the US team, which Giddey now has first-hand experience with. In fact, it was one of the biggest stars in the world that gave the Aussie his true 'Welcome to the NBA' moment.
"Yeah, it was against the Lakers at home. LeBron put me in an iso on the wing, started going at me, and shot a tough turnaround," he says. "He missed the shot, but it's just the point of being out there with guys that you've idolised and role modelled my whole life growing up. That moment was pretty special for me."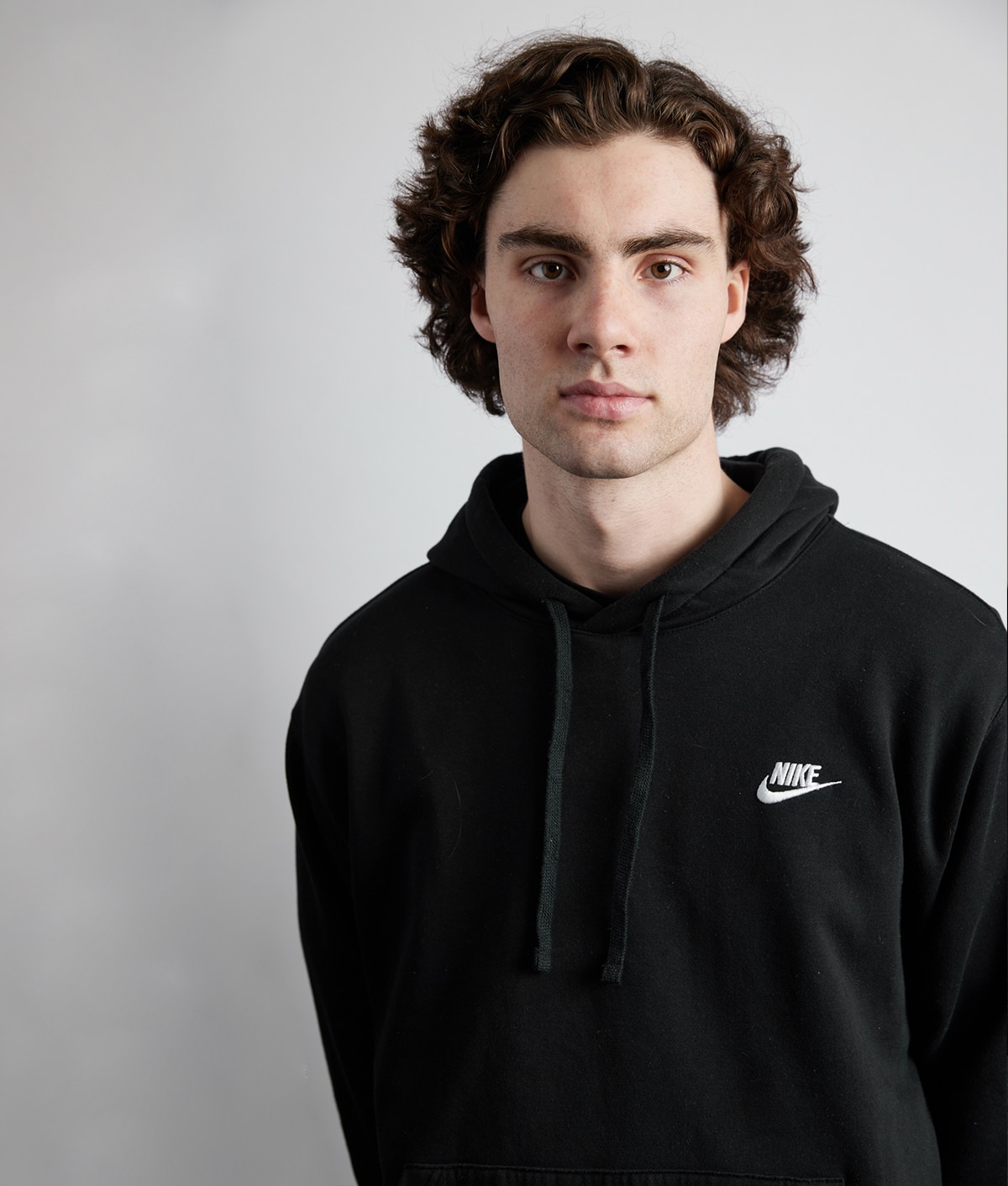 When asked about who his toughest opponent has been so far, there aren't many surprises. He lists out the perennial All-NBA team name-by-name, from Kevin Durant to Steph Curry through to LeBron James, but it was another international star that really caught Giddey off-guard.
"Giannis. He requires a lot of attention from five guys and he's so big and athletic and strong that one guy can't stop," he says. "You've seen it over years now that teams throw different things at him, but he is really, really tough to stop. And once he gets going and knocking down jump shots, he's almost impossible to guard."
Thankfully, Giddey has a good teacher. From the moment he made his way to Adelaide, eight-year NBA veteran and former NBL star Joe Ingles was on-hand to offer support. A former Adelaide native himself, Slow Joe knew the path intimately and it's been his guiding presence that has helped make the transition easier for Giddey.
"He reached out to me, just wished me the best for luck and things like that. And then 12 months later we're at Boomers camp together. Then we're playing in my debut game against him. So it's funny how time flies like that. He was someone I was idolising and then 12 months later we're on the same floor."
"Basketball in Australia it's at its peak right now. It's as good as it's ever been.
But as much as the influence has helped, Giddey reveals he's not taking every piece of advice from Ingles as gospel. A god-tier trash talker, the Utah Jazz all-time 3-Point record holder is renowned for getting under his opponent's skin. Giddey prefers to fly under the radar.
"He's great at it. As a rookie, you just want to stay under the radar. Joe is one of the guys who talks so much, people don't really realise it until you're out on the floor with him," he says. "Kyle Lowry, Jimmy Butler, those guys talk a lot, but I'd say Kevin Durant is definitely the one that talks the most…but he's so good, he can back it up."
While talking smack might not be Giddey's game plan, he need not worry. If there is one thing we've learned from the Aussie's brief time in the NBA, it's that he's more than comfortable letting his play do the talking. A nightly trouble double threat with a deadly passing game and immaculate vision, the 19-year-old might wind up being one of our greatest ever sporting exports. Needless to say, with Giddey at the helm and a spate of talent making their way through the ranks, the future of Basketball in Australia is in good hands.