Nike's Passion for Women's Football Erupts with Unmissable Initiatives
While my heart is still recovering from the nail-biting triumph of the Matildas against France, you can bet your bottom dollar that I'm all geared up for another dose of torture tonight. The semi-final showdown against England promises to be an absolute cracker, and I'm raring to go.
With all my spirit, I hope the girls can tap into that Ashes-like fire and get the job done. But you know what? Win or lose tonight; this tournament has etched itself into the memory banks of Aussie sports fans. It's been a joyous ride of female football fever that's taken our nation by storm, and I don't see the excitement simmering down anytime soon.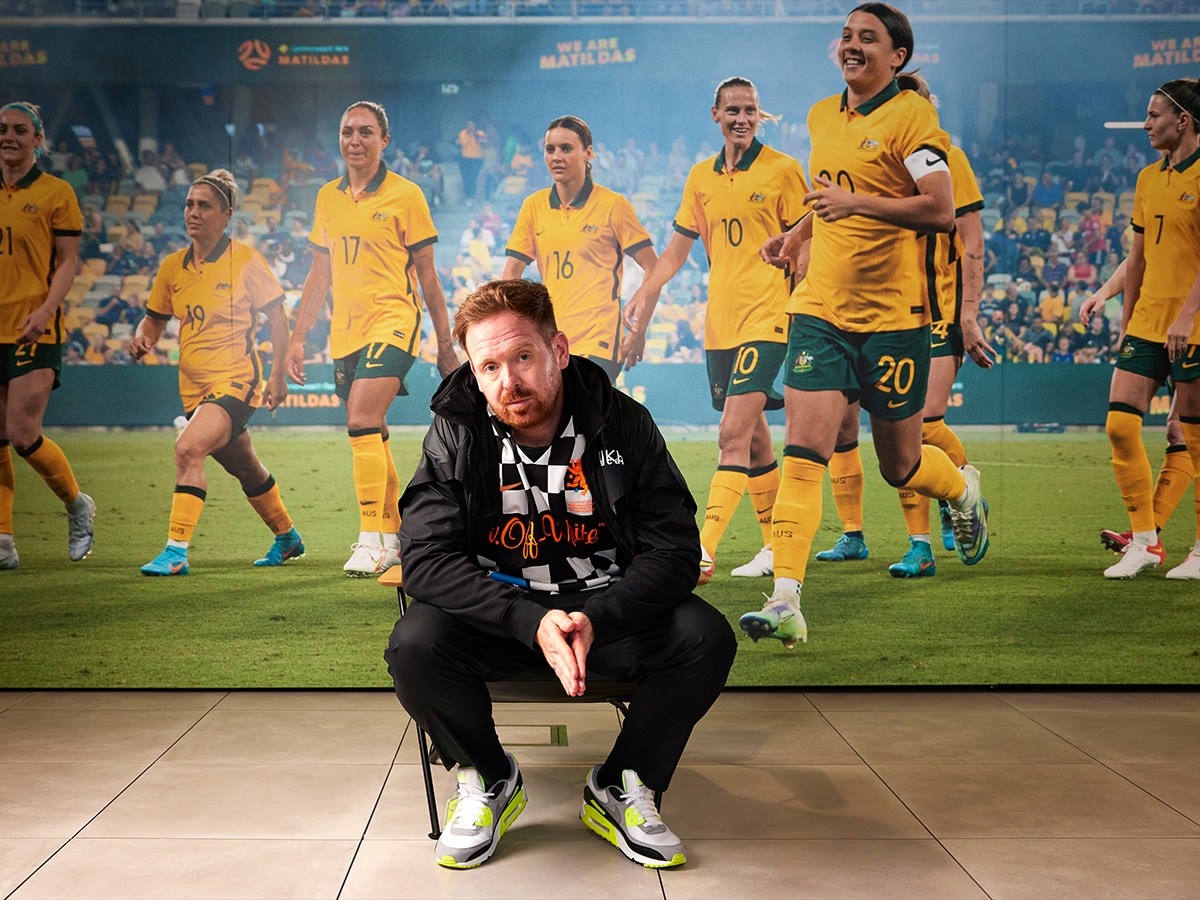 And speaking of celebrating, Nike is right in the mix with a month-long celebration of its own. From fancy fashion shows to grassroots investments, they're not just cheering from the sidelines. I recently sat down with brand director at Nike Pacific, Nick Atkinson to discuss how some of the brand's big initiatives are furthering women's football and sport at large.
Table of contents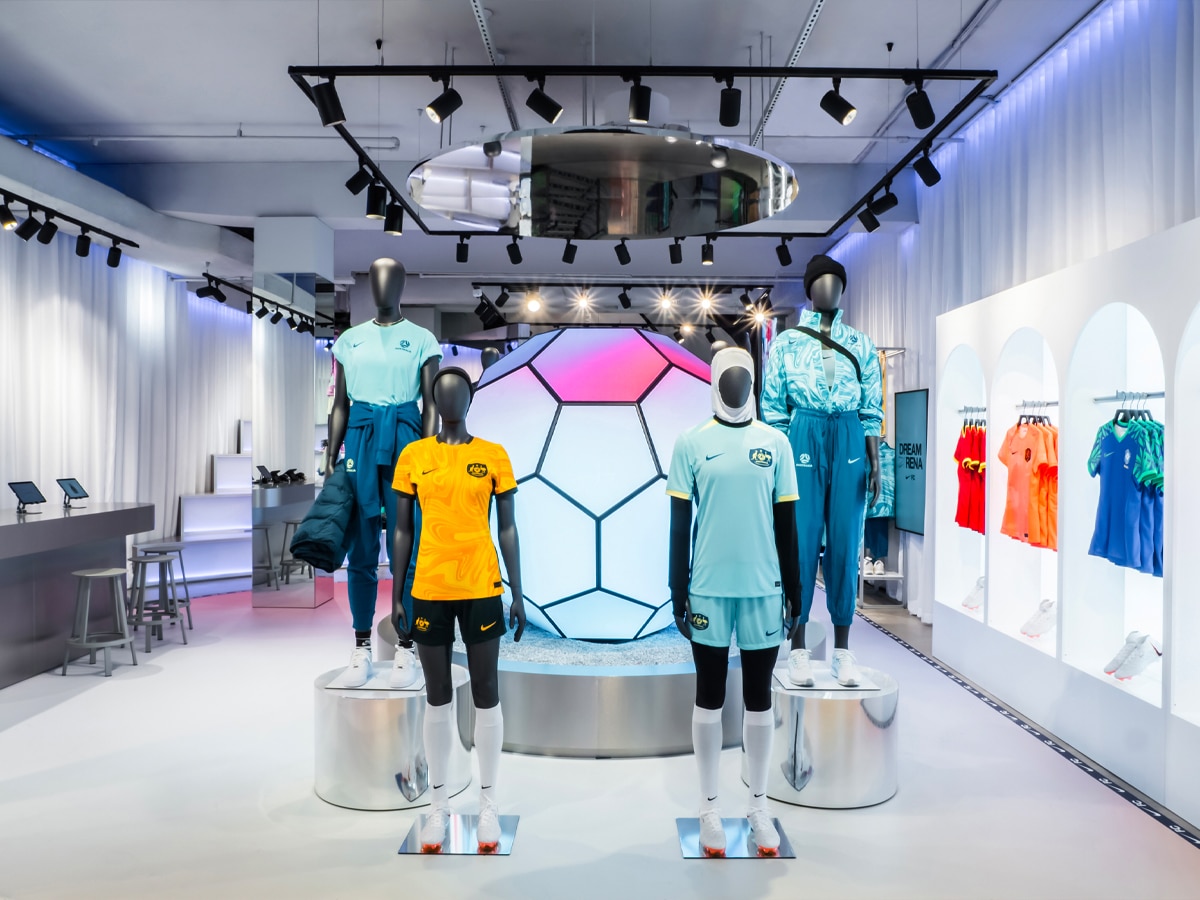 Nike Dream Arena
From TV ratings to ticket sales, the tournament has kicked goals and then some. I was fortunate enough to attend the game against Denmark, which was the most electric crowd I've ever experienced at a stadium. Women's sport has been on full display, and it's evident the public has rallied around the event. Exemplifying the spirit in the air, Nike George Street has transformed its flagship store into the ultimate football destination, Nike Dream Arena.
"It's the first time in the world that we've got a store that's entirely led and devoted to women's football," commented Atkinson. "We also feel like this is a representation of busting some of the myths about the commerciality and success of the women's game."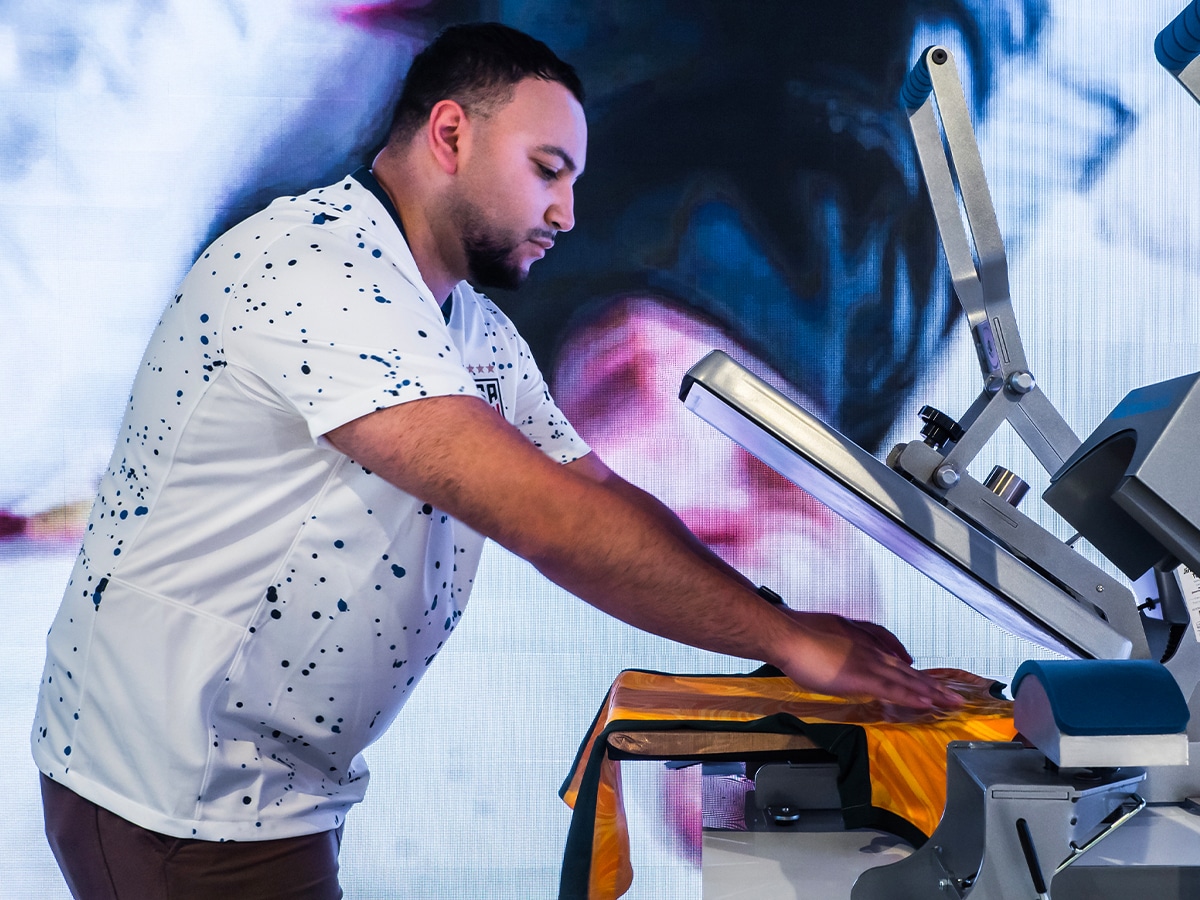 He continued: "For us, it's a really important statement to make that this is an amazing opportunity. It's a commercial opportunity, and I think one that we hope is going to inspire people, but also other brands and other businesses to really invest in the opportunity that football and women's football really has."
If you're looking for a redefined football experience, Dream Arena will be operating until August 25. The retail space showcases exclusive Nike products, customisation opportunities and augmented reality services, that enable customers to experience the latest Nike innovations in an interactive manner. Above all else, it's a fun and immersive experience that celebrates the future of football.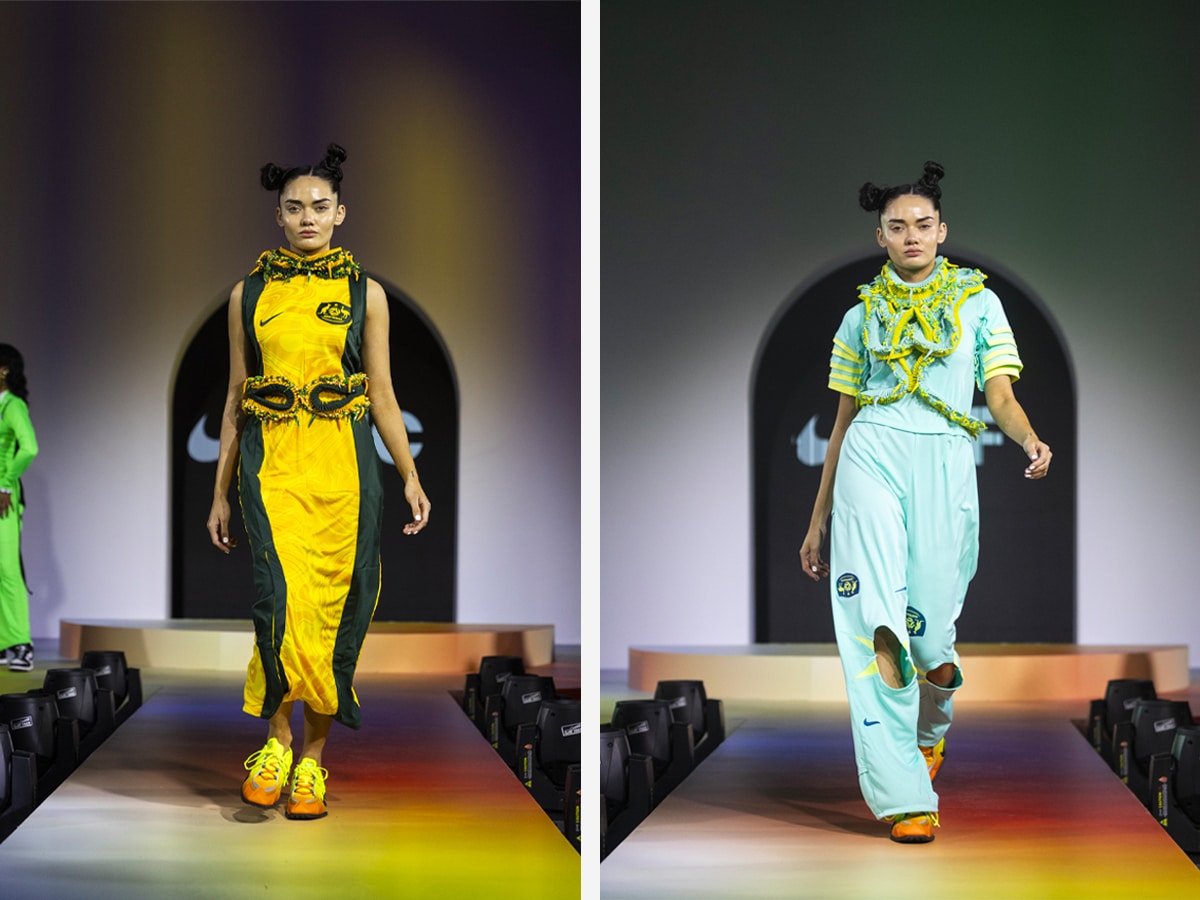 Nike FC Presents: Kit Couture
As many of you may be aware, the influence of football kits has extended beyond the realm of sports and has become an essential part of our everyday wardrobes. Personally, I have proudly sported my Matildas kit on numerous occasions, even when going to the café. But recently, Nike took the concept of jersey culture to new heights with its groundbreaking initiative, Nike FC Presents: Kit Couture.
This remarkable project combines the worlds of fashion and football, inspiring self-expression among women from all walks of life. Nike enlisted the help of 13 talented and diverse designers to co-create the future of jersey culture. Under the guidance of creative director and stylist Jana Bartolo, each designer was paired with one of the 13 Nike Federations and tasked with showcasing their vision of the future of jersey culture by crafting unique creations inspired by their cultural identity.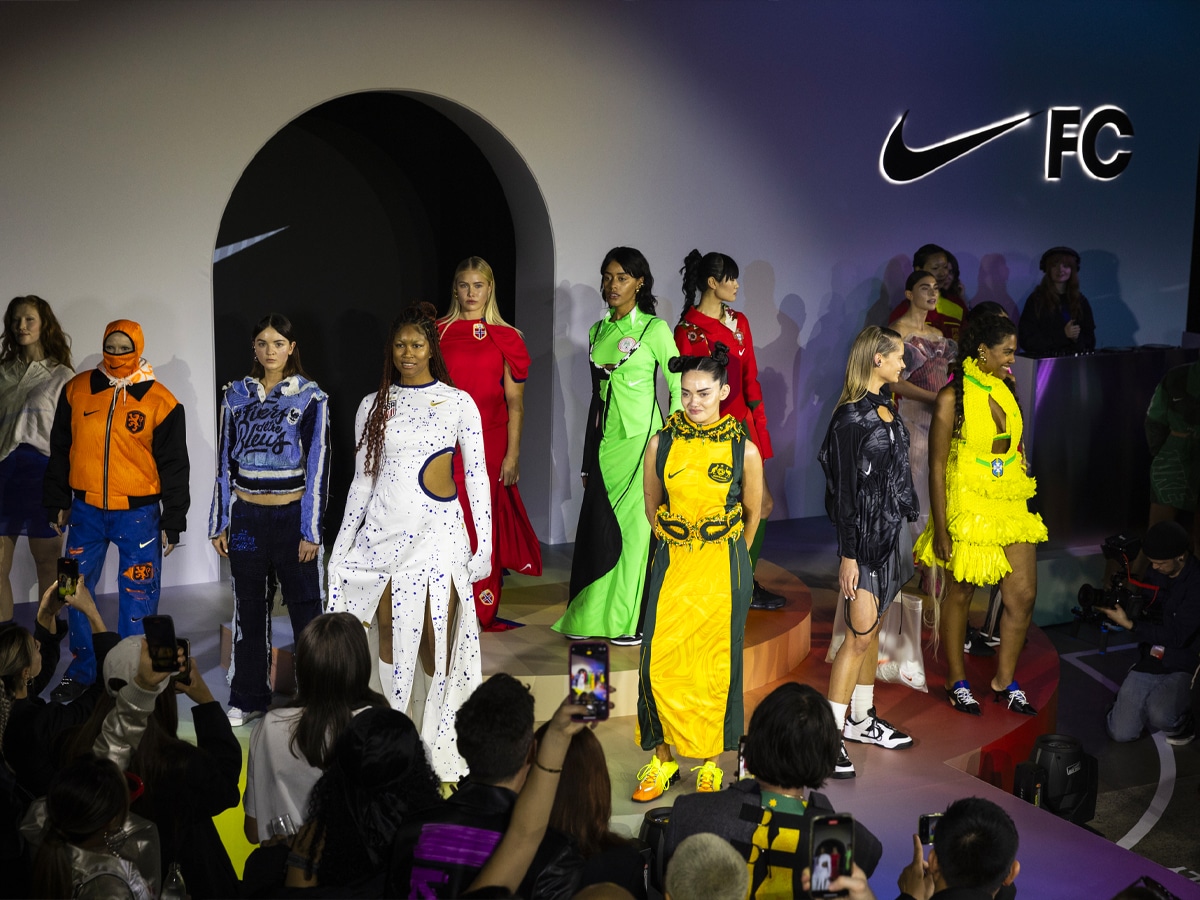 Atkinson said, "We want kit couture to be an invitation to existing and new football fans to join in on the movement. With the tournament capturing the imagination of the world, what better time to share a new vision for football jersey culture led by her, for all, than now!"
The culmination of their efforts was unveiled at the highly anticipated event, held in collaboration with Ultra Football. The event featured an electrifying fashion runway show, where each design took centre stage, accompanied by innovative jersey styling that defied conventional expectations. For those eager to witness these extraordinary designs, they can be viewed at the Ultra Football store in Alexandria, Sydney until the conclusion of the World Tournament.
Nike x Rebel GoalGoals
Nike's GoalGirls initiative is a partnership between Nike and Rebel, aimed at getting young women and girls in the community involved in football. The initiative is fronted by Ellie Carpenter, a Nike athlete and ambassador for Rebel. Capturing the current movement generated by the tournament, GoalGirls aims to encourage young girls to participate in football and promote long-term physical activity.
"So one of the big challenges of the timing of this tournament is that when it ends, there's a big gap in the calendar between when it finishes and then when the new football season starts," said Atkinson. "And so part of our planning is about addressing that. GoalGirls will create opportunities for kids in and around Sydney, Melbourne, and other parts of Australia to actually get out and participate and help fill that gap between now and when the grassroots football season starts."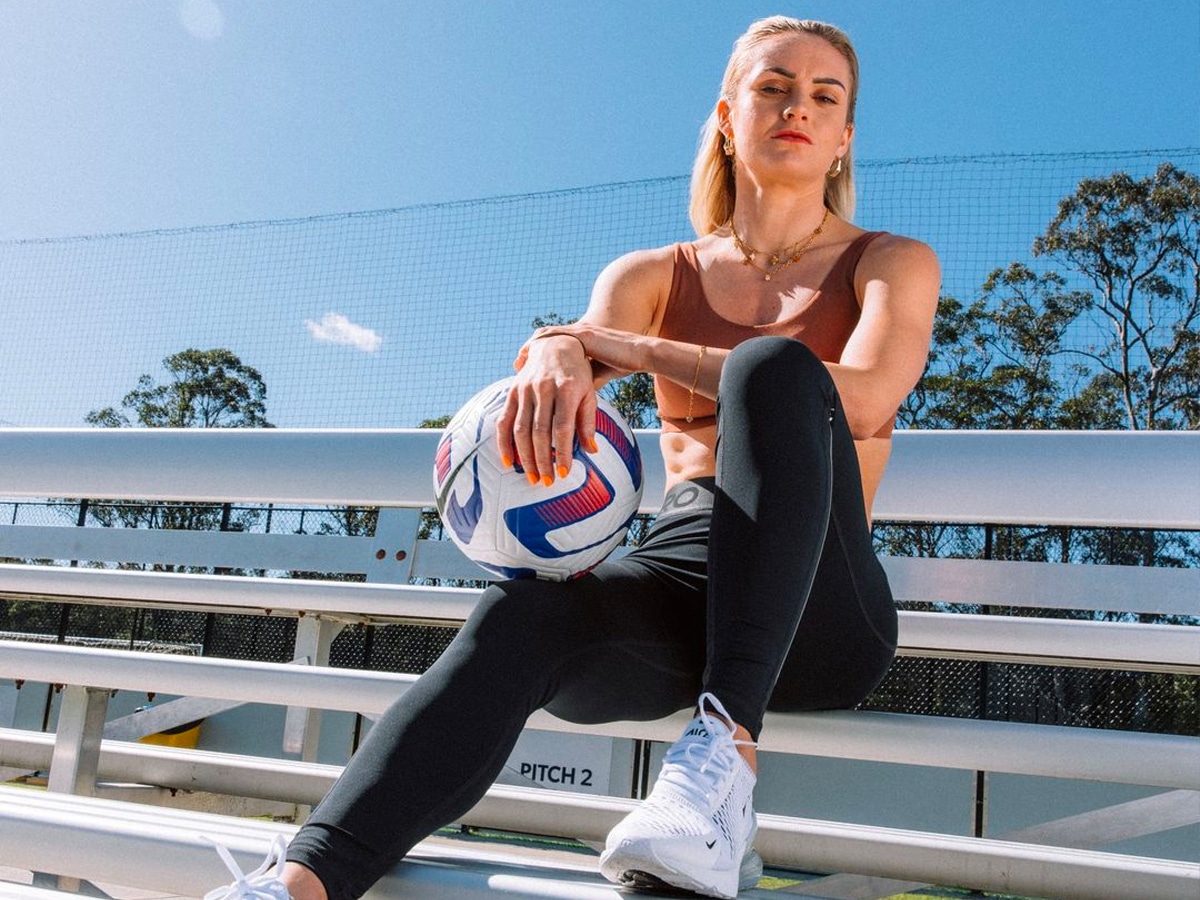 By combining the reach and impact of both brands, Nike and Rebel hope to make a significant grassroots impact, particularly among young families. The program offers a variety of opportunities for participants, including a year-long program that fills the gap between the end of the tournament and the start of the football season. It also provides digital resources such as videos and drills created by Ellie Carpenter to help kids learn the basics of football.
Atkinson explains, "We want to give them a pathway that's a really supportive and encouraging route into football, particularly aimed at young girls who maybe haven't kicked a ball before. So if they're watching the tournament and never kicked a ball, and they're a kid inspired to move, then it's the kind of programme that can bridge that gap between getting active and wanting to join a team."