nendo Designs Build-Your-Own Football Kit
Being able to play football really comes down to having just two elements—an open area and a ball. While there always seems to be an open area where a game can be played, from dedicated fields to parks and even streets, sometimes the ball can pose a challenge. Not only do you need to have that fundamental piece of equipment, you also often need a way to inflate the ball. Japanese design studio nendo has come up with an idea for a soccer ball that you never have to inflate.
You'll also like:
Doctor Explains Conor McGregor's Leg Injury at UFC 264
The Exhilarating First Trailer for 'F1: Drive to Survive Season 3' is Here
What are Michael Jordan's Sunglasses in The Last Dance?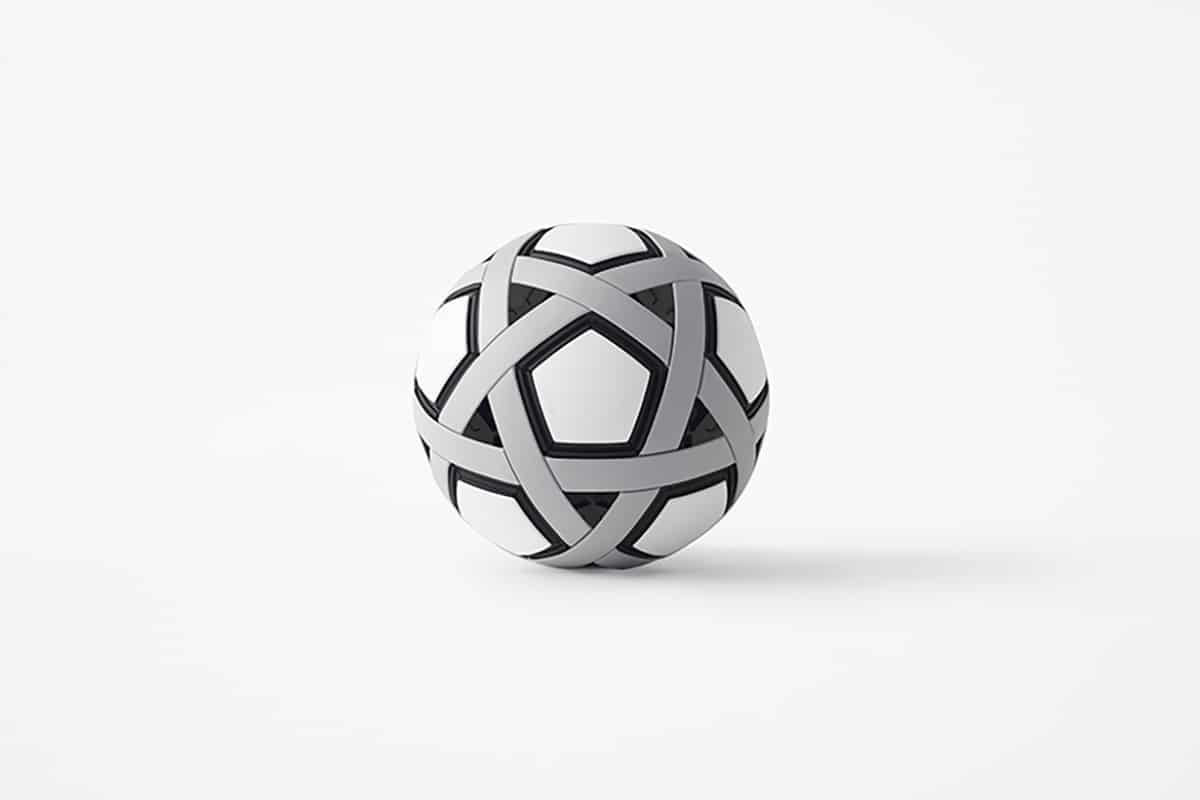 The non-inflatable soccer ball resembles a piece of origami in its design, and, in fact, the genesis of the design isn't far from that practice. nendo's designers were inspired by makeshift soccer balls which are often made by weaving together flexible materials, such as strips of bamboo. This design has the benefit of not using an air bladder as the core of the ball, hence requiring no inflation. Of course the primary concern of not having an air bladder inside the ball is the lack of rigidity and bounce.
The non-inflatable soccer ball addresses this issue with a weaving process that creates tension throughout the ball, replicating the rigidity and bounce that you want on a soccer field. You'll need to figure out that weaving process, as the ball comes flat-packed. But putting together the 54 separate pieces is as simple as following the instructions. The woven structure has the added benefit of being able to swap out a broken part rather than having to replace the whole ball.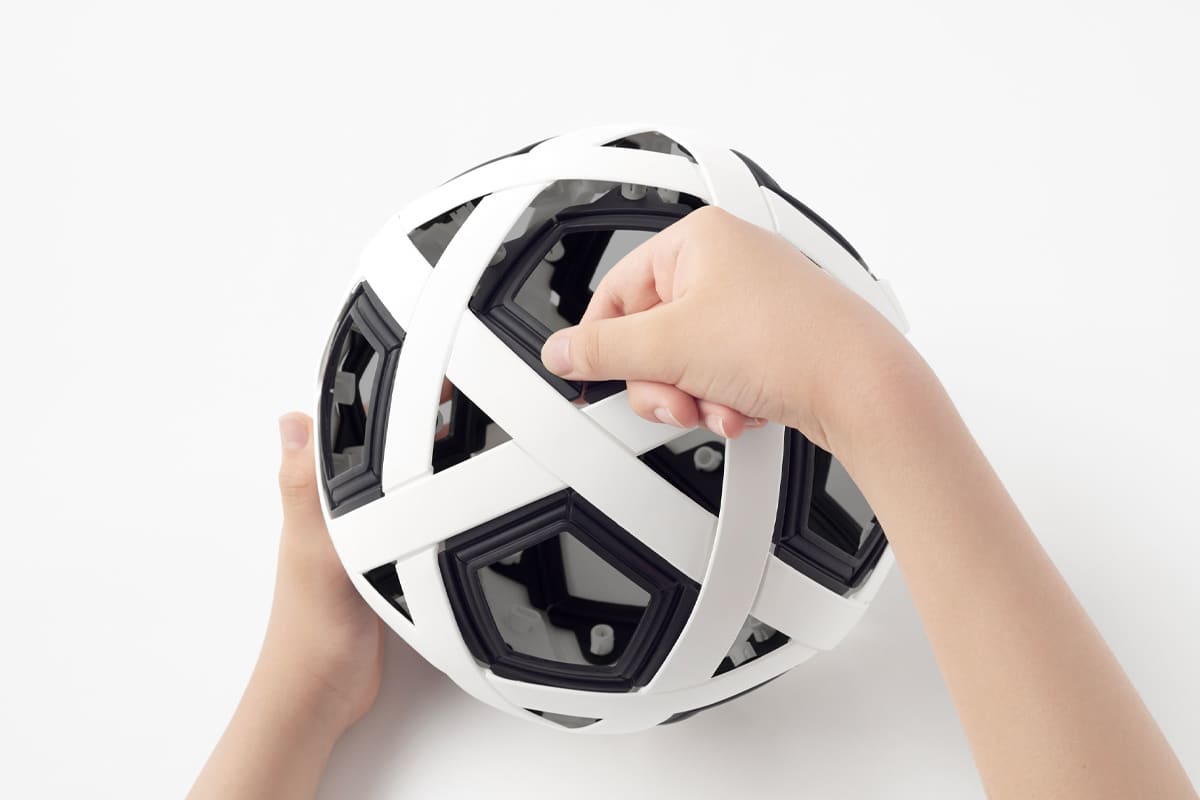 Rather than using bamboo, nendo sought out a recycled polopropylene and elastomeric synthetic resin to create the ball. This material makes the ball both durable and bouncy while also being soft when kicked. nendo envisions the ball being made available in any number of colors and color combinations as well as being able to boast logos or other branding. With an estimated 265 million soccer players worldwide, there's definitely a market for such a design. Now all you need is an open area to play in.
You'll also like:
Nike Flight is the Brand's Most Advanced Football Ever
The Exhilarating First Trailer for 'F1: Drive to Survive Season 3' is Here
'Drive to Survive' for Golf is Coming to Netflix