20 Best Gym and Activewear Clothing Brands for Men
If you want to take your fitness to the next level, you need to get your hands on and your body into the best gym clothing and activewear on the planet. The humble gym has become the site of not only the place to showcase your physical aesthetics but also the place to show off your gym attire. The gym now acts as a runway for the best gym clothes, from brands to materials to everything in between. Of course, health and fitness are paramount, but there's no denying the importance of the perfect fabric, breathability and weight of your activewear to help you reach the peak of your fitness performance.
You'll also like:
15+ Best Workout Gear to Get You Back in the Gym
13 Best Forearm Exercises for Men
13 Best HIIT Gyms in Sydney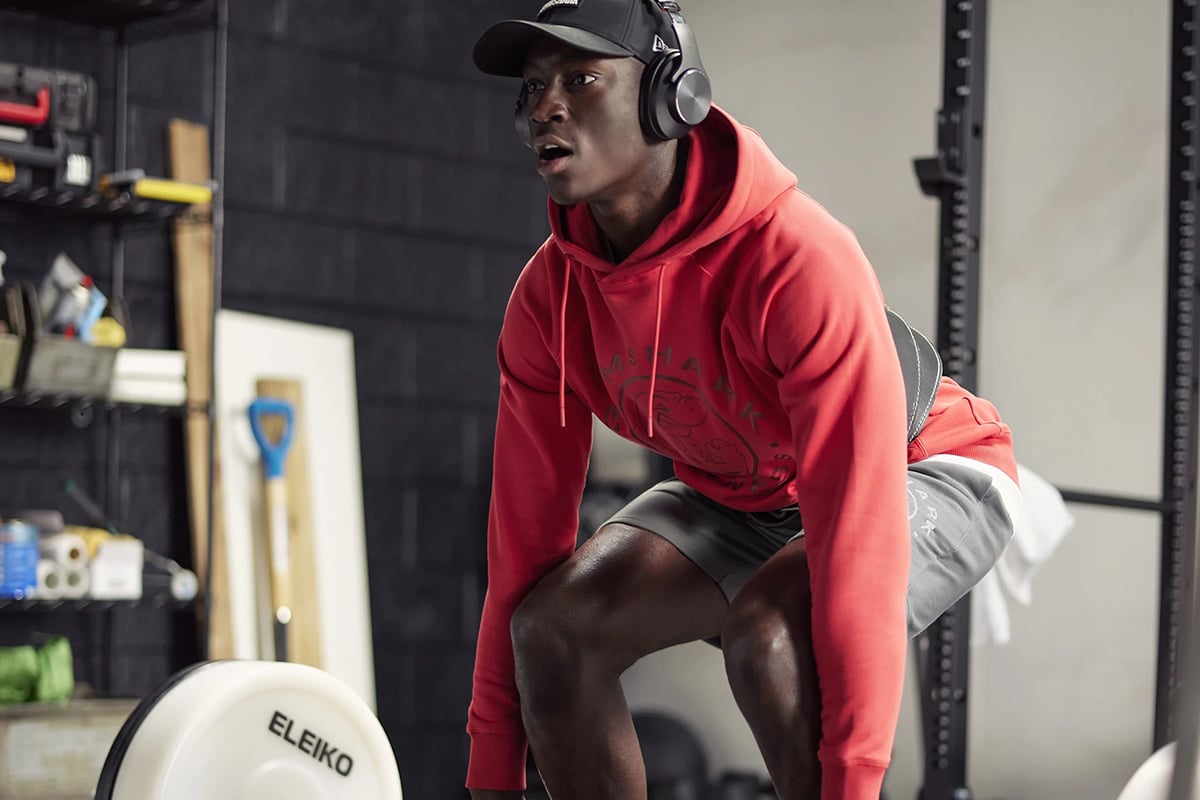 What Makes the Best Gym Wear
With so many options for functional and aesthetic gym attire, we have created a checklist of what makes the best gym wear, to help you know what you should be looking for when buying your next set of activewear.
Comfort
The comfort of our gym clothes has a significant impact on our performance. Having comfortable gym wear ensures your performance isn't impacted by the discomfort of your garments. For example, chaffing or irritation will impact your concertation and become irritating or painful, which will impede your workout. The best gym clothes for comfort are therefore ones that avoid form-fitting fabrics and instead use soft fabrics that are malleable and fit comfortably.
Fit
No matter how great the material or aesthetic appearance, if your gym clothes don't fit correctly then you're definitely not winning. The perfect fit is a very personal thing, so buy clothes that have a style that suits your body shape and what you're comfortable with. To ensure a good, comfy fit, make sure you try on the gym clothes before purchasing- you never know how you will feel once it's on!
Activity
The activity you are participating in has huge repercussions for what gym clothes you should buy. For example, if you do a lot of running choose shorts with a split on the leg for movement, a breathable singlet and sturdy running shoes. For cycling, ensure you wear tight-fitted gym clothes. For low-intensity workouts including yoga and Pilates, choose comfortable, lightweight cotton workout clothing. For high-intensity, sweaty workouts, opt for a material that will help keep you as dry as possible like polyester.
Material
Activewear material comes in many different forms and is an important aspect when choosing activewear that best suits your comfort levels and gym routines. Each material has its advantages and downsides. The main materials used in manducating activewear include cotton, nylon, polyester, polypropylene, spandex and wool. The best ones to choose are those that are lightweight, breathable, non-chafing and absorb moisture. Polyester is great for most activities, wool is great for socks and sweatpants, whereas spandex and nylon are great options for those who prefer stretchy, form-fitting and moisture-wicking fabrics.
High End vs. Cheap
There is a huge price range when searching for the best gym clothes, and it's interesting to analyse whether price makes a difference. Based on reviews of comfort, durability and fit for purpose, it appears that most of the high-end brands perform better. This is due to the greater quality of the materials that are used, and the design for comfort research that comes into play. However, comfort, durability and fit for purpose differs from person to person, so there's no definite answer to whether your best bet is to opt for the cheaper or the more expensive option- just follow your gut instinct!
Best Gym Clothing Brands
Once you know what you want, our list of the best gym clothing brands will direct you on the path to find the best gym clothes to complement your body, workout and fitness needs.

1. Lululemon
Lululemon is one of the brands with the best gym clothes if functionality and aesthetic appeal are what you're after. The brand is more directed towards yoga and running styles but also caters for most training styles in between. A lot of research has gone into Lululemon products, so expect sleek designs that feel like they're not even there!
Brands: Lab
Founder: Chip Wilson
Founded: 1998, Vancouver, Canada
CEO: Calvin McDonald (20 Aug 2018–)
Headquarters: Vancouver, Canada
Revenue: 4 billion USD (2019)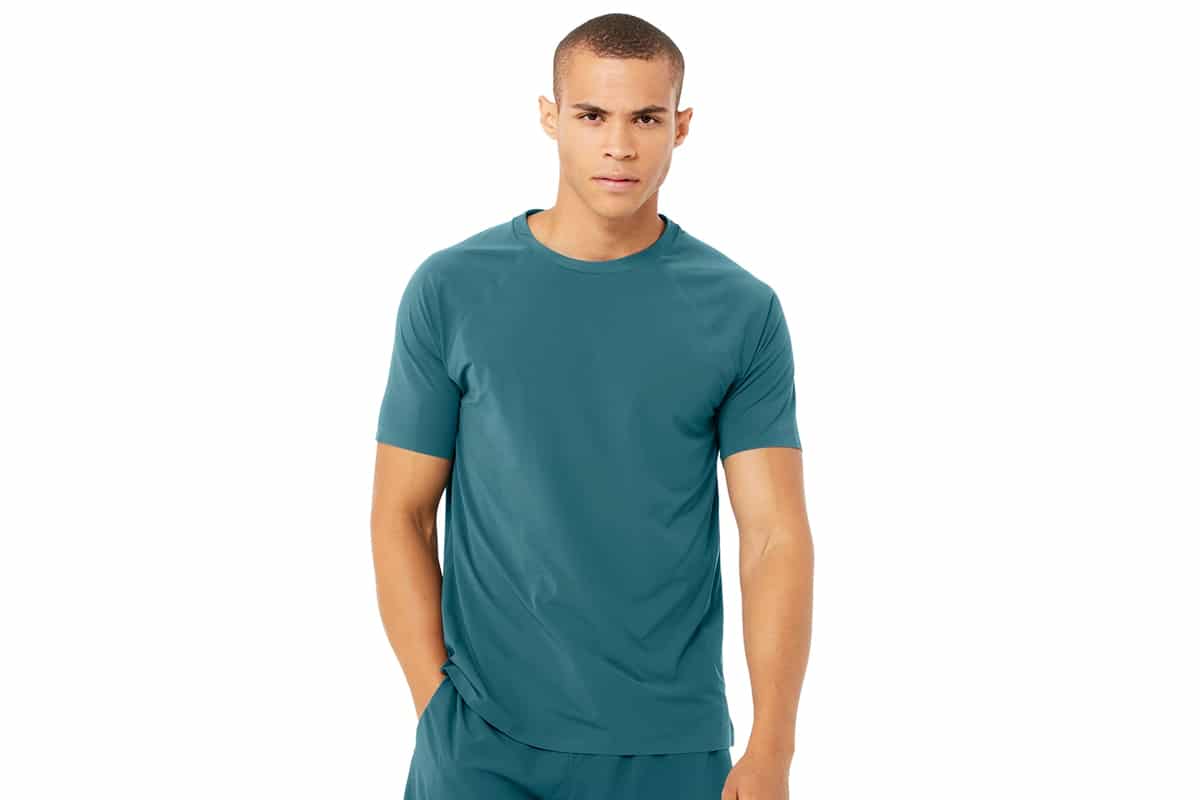 2. Alo Yoga
Alo Yoga is the best gym wear if yoga is what you're into. The brand is all about inspiring mindful movement through its garments. Alo prides itself in being the only gym wear line that designs pieces with comfort and style in mind in a way that elevates yogi's practice. Alo also doubles as a popular street brand.
Style: YogA
Founders: Danny Harris, Marco Degeorge
Founded: 2007, Los Angeles, USA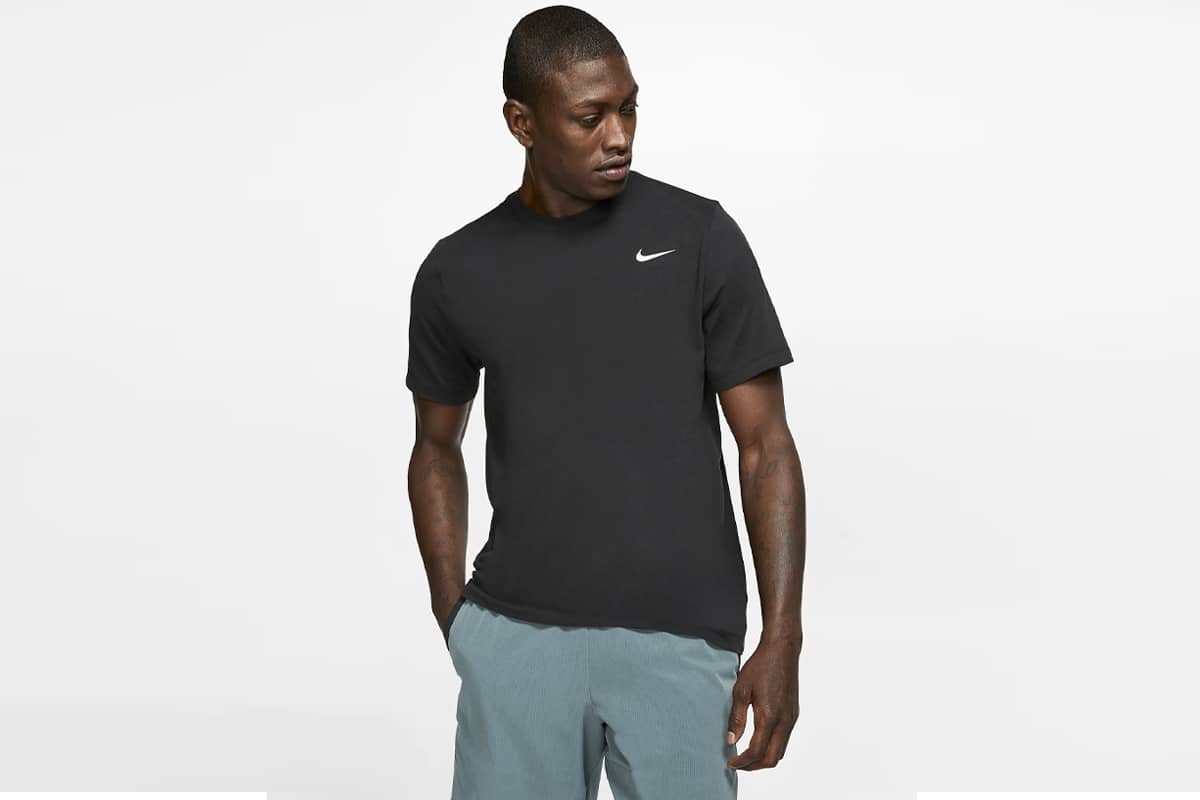 3. Nike
Nike is one of the most popular sports brands in the world, and it's no secret why. If you're looking for the very best gym clothes on the market, Nike will have you sorted. The brand is known for its ground-breaking innovations to help extend human potential. They also aim to make their products sustainably, wherever possible.
Founded: 25 January 1964, Eugene, Oregon, United States
CEO: John Donahoe (Jan 2020–)
Headquarters: Beaverton, Oregon, United States
Revenue: 37.4 billion USD
Subsidiaries: Converse, NIKE Australia Pty. Ltd, NIKE Vietnam Co, MORE
Founders: Phil Knight, Bill Bowerman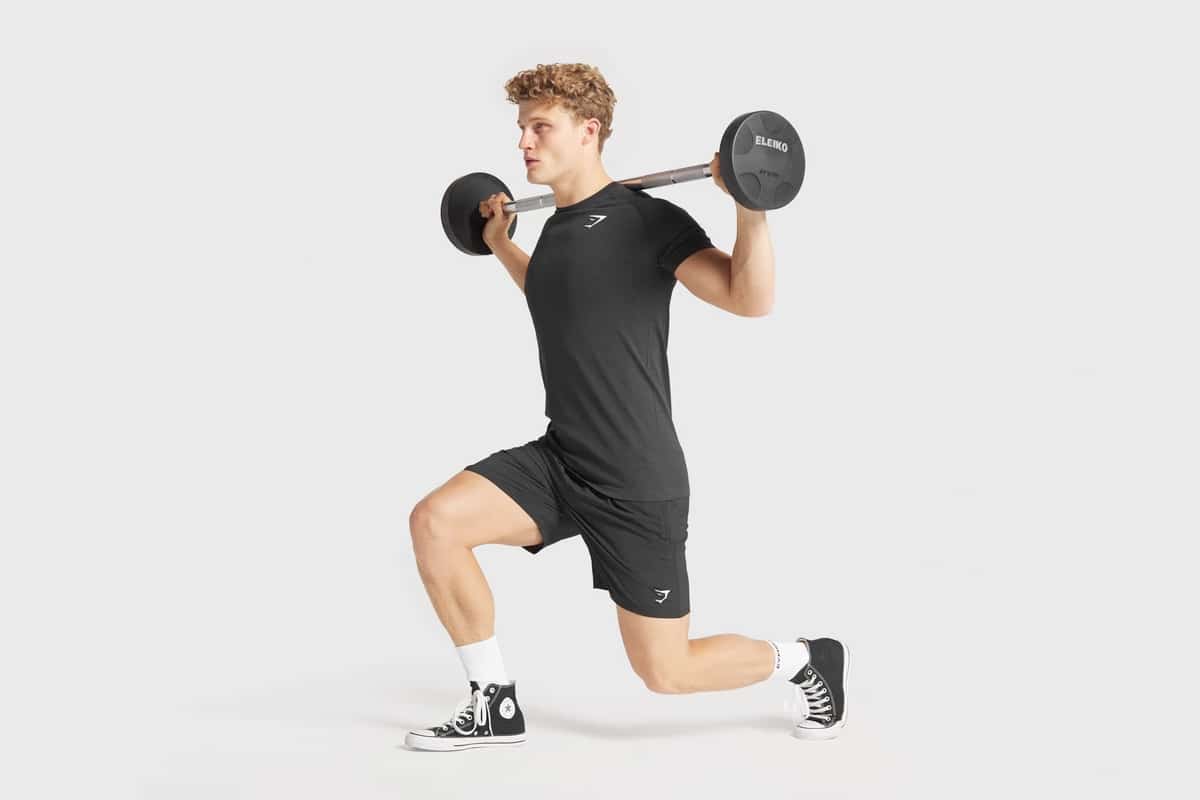 4. GymShark
The men's workout clothing at GymShark is designed to help you feel comfortable and supported in every workout. The brand focuses on creating gym clothing with certain activities in mind, with the perfect piece for every type of workout. Lots of their gym clothes are made from high-quality sweat-wicking fabric, perfect for intense and sweaty workouts.
Founded: 2012
CEO: Steve Hewitt (Apr 2017–)
Headquarters location: Solihull, United Kingdom
Number of employees: 550 (2021)
Founders: Ben Francis, Lewis Morgan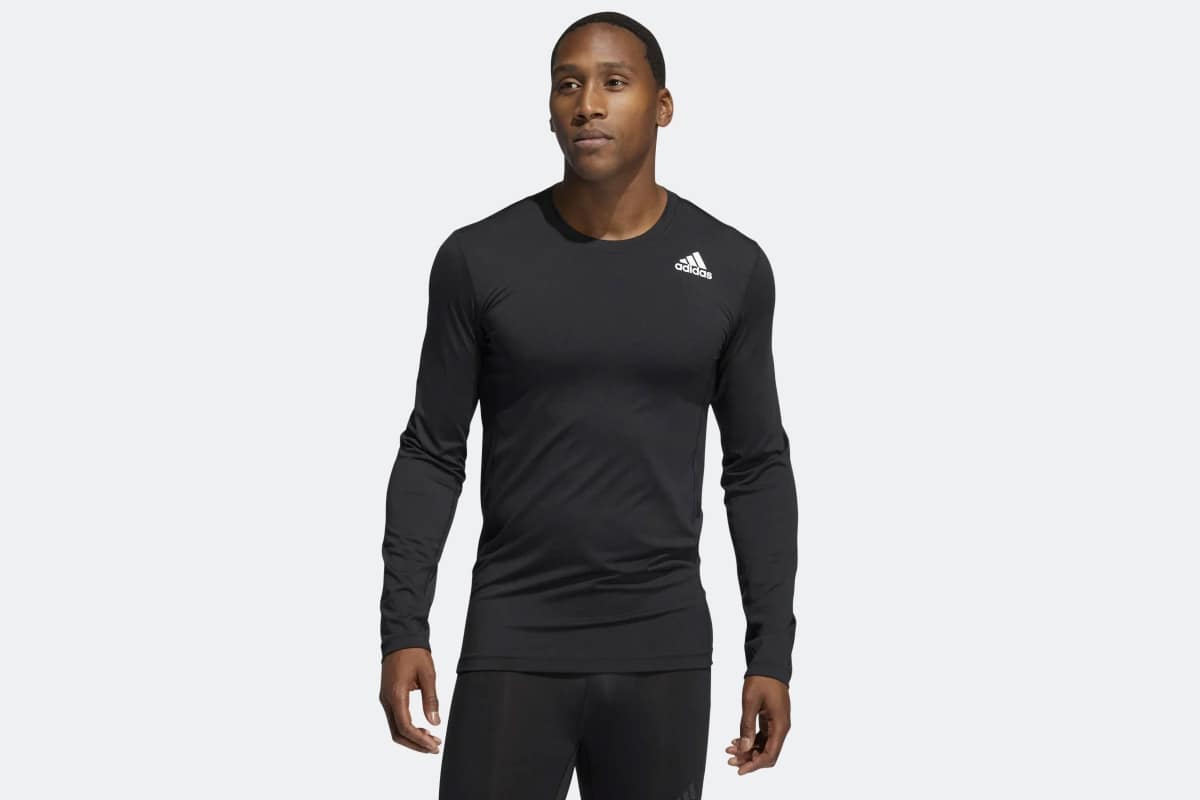 5. adidas
adidas is another popular sportswear brand that has been around for a long time. The global company believes in the potential for activewear to help athletes reach their full potential. They focus on attire for team sports and high-intensity activities. The brand's logo has become a trendy addition to any outfit, on the field or off the field.
Founded: 18 August 1949, Herzogenaurach, Germany
Headquarters: Herzogenaurach, Germany
CEO: Kasper Rørsted (1 Oct 2016–)
Revenue: 21.92 billion EUR (2018)
Subsidiaries: Reebok, Five Ten Footwear, Adidas (Thailand), MORE
Founders: Adolf Dassler, Rudolf Dassler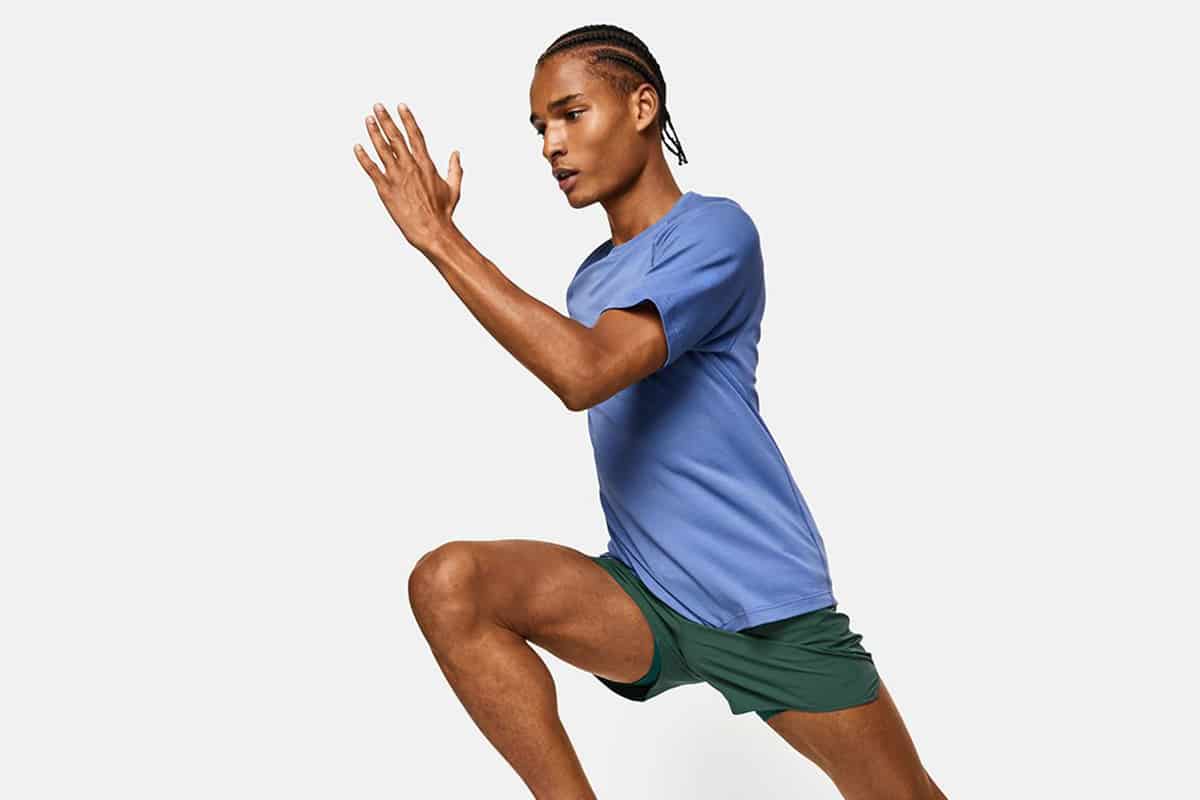 6. Outdoor Voices
Outdoor Voices nails the concept of sport-luxe to a tee. The brand prioritises aesthetics in the creative process when designing its pieces. The outcome is apparent, with fresh colours and cuts and plenty of pieces that can be worn out of the gym, whilst still looking the part.
Founded: 2014
Headquarters: Austin, Texas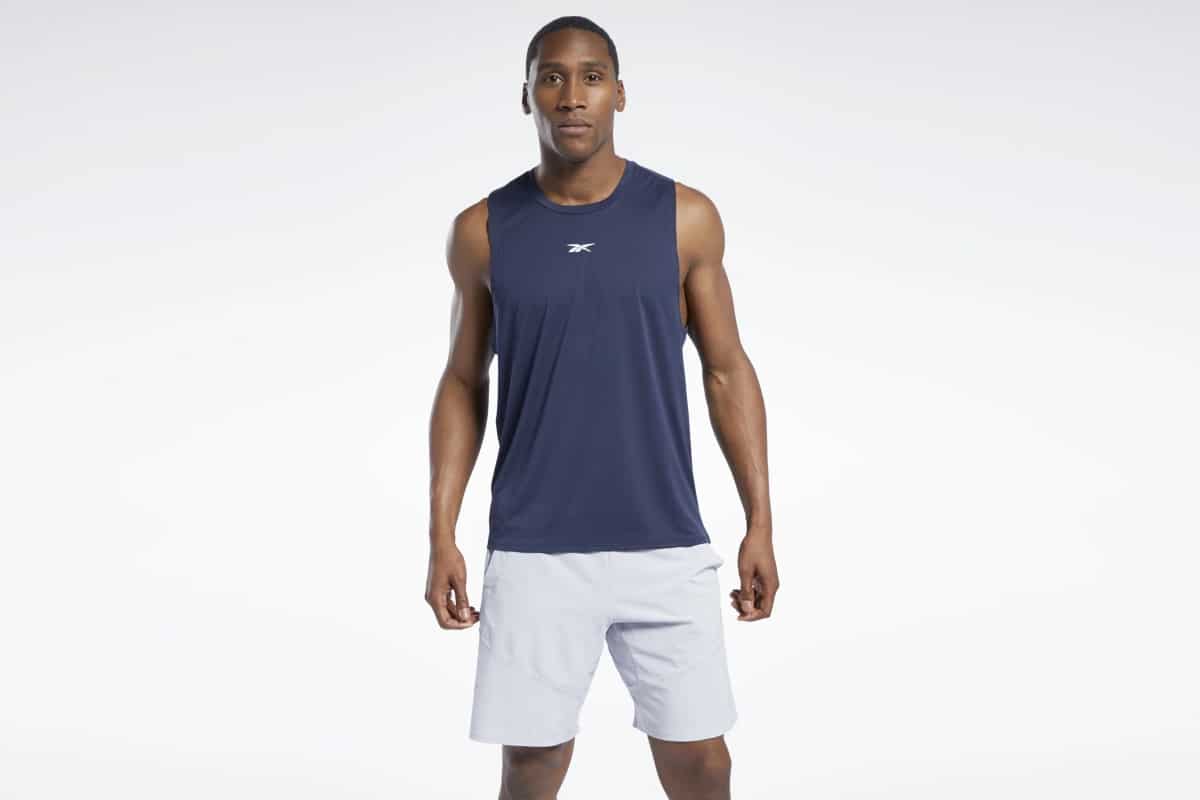 7. Reebok
Reebok is the trendy younger cousin of Adidas and creates classic sportswear for men. Reebok has plenty of partnerships with UFC, Les Mills and Spartan, which means they have attire for all of your sporting needs. Men's gym wear from Reebok is known for being tough and extremely durable, designed with the latest technologies and innovations in fabric design.
Parent organization: Adidas
Founded: 1958, Bolton, United Kingdom
Headquarters: Boston, Massachusetts, United States
CEO: Matthew H. O'Toole (Sept 2012–)
Founders: Joseph William Foster, Jeff Foster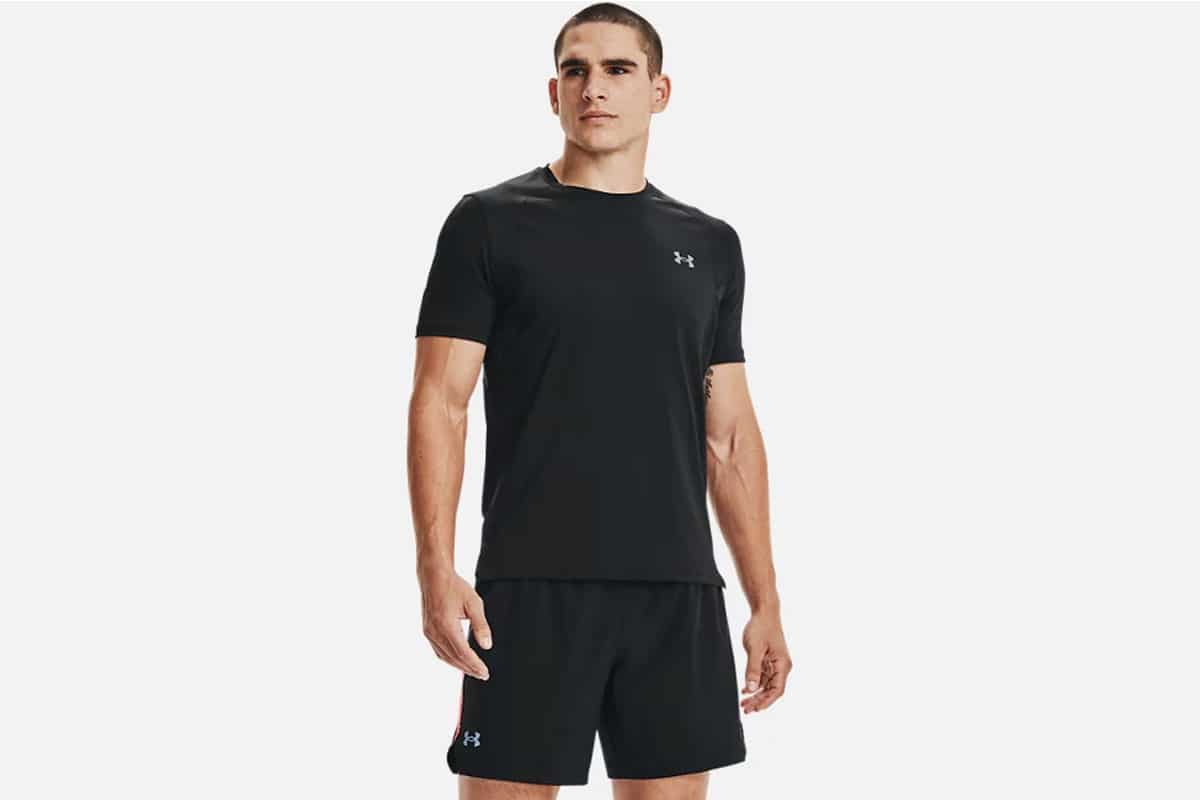 8. Under Armour
The mission at Under Armour is to make athletes perform better through innovation. Starting with one t-shirt in 1996 the brand continues to design some of the best quality pieces in the world of sportswear. They introduced AU TECH, a performance fabric designed by Under Armour which is engineered to feel more like cotton, but work like Under-Armour.
Founder: Kevin Plank
Founded: 25 September 1996, Washington, D.C., United States
CEO: Patrik Frisk (Jan 2020–)
Headquarters: Baltimore, Maryland, United States
Revenue: 5.27 billion USD (2019)
Subsidiaries: Triple Pte. Ltd., Under Armour UK Limited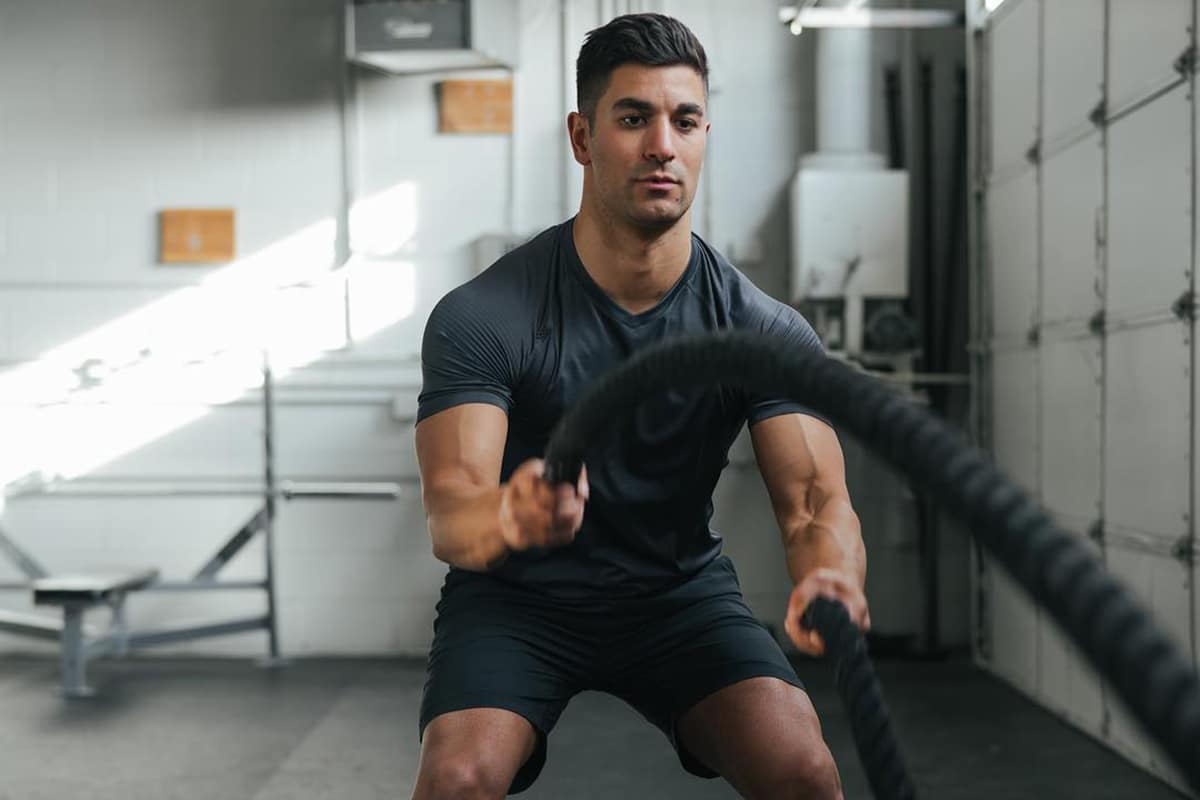 9. Rhone
Rhone sells premium men's athletic apparel and gear for every active lifestyle. The best thing about Rhone is its variety of looks for every occasion, whether it be the gym, yoga, running or surfing. Rhone prides itself in creating visually aesthetic outer garments that don't compromise when it comes to functionality or performance.
Founder: Nate Checketts, Carras Holmstead, Casey Edgar, Ben Checketts
Founded: 2014
CEO: Nate Checketts
Headquarters: Stamford, United States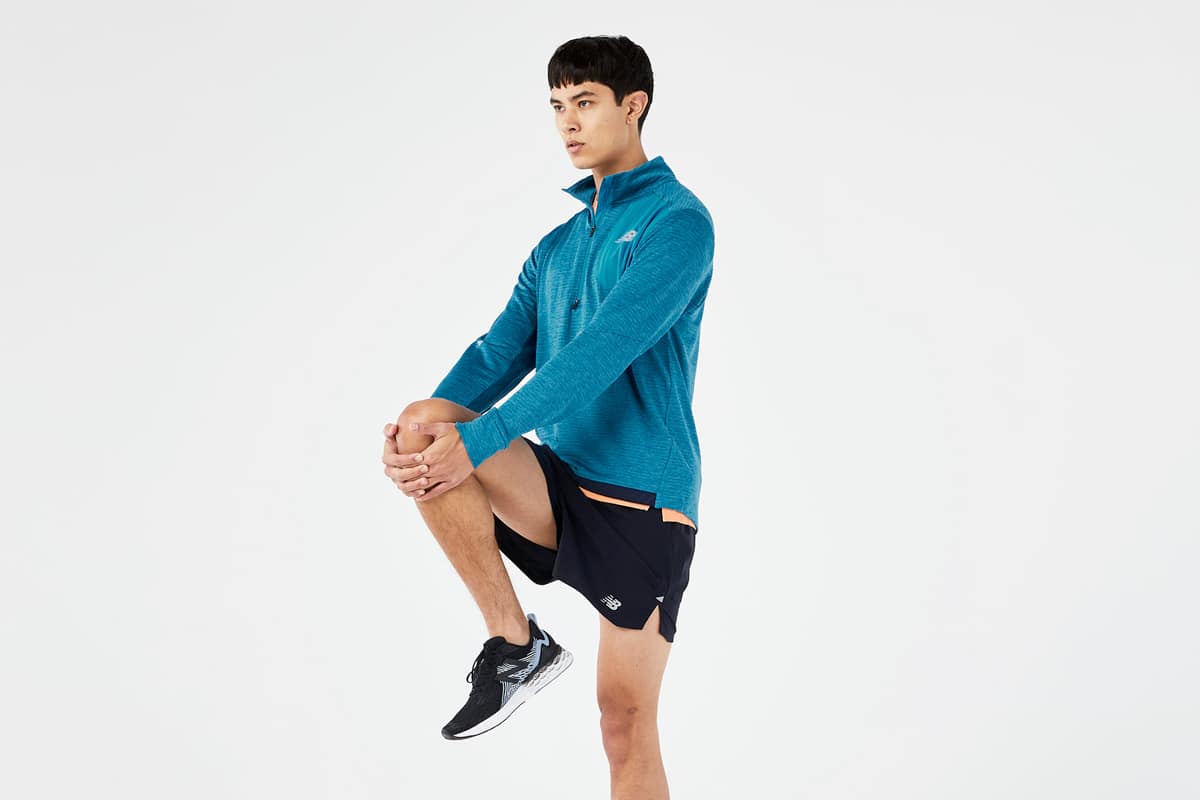 10. New Balance
New Balance is an iconic sneaker brand that has now branched out to other sportswear products. New Balance products are the perfect blend of function and fashion, with simple designs that assist athletes and average gym folk alike to be both comfortable and stylish while training or working out.
Headquarters: Boston, Massachusetts, United States
Founder: William J. Riley
Founded: 1906, Boston, Massachusetts, United States
CEO: Joe Preston (31 Dec 2018–)
Revenue: 4.5 billion USD (2018)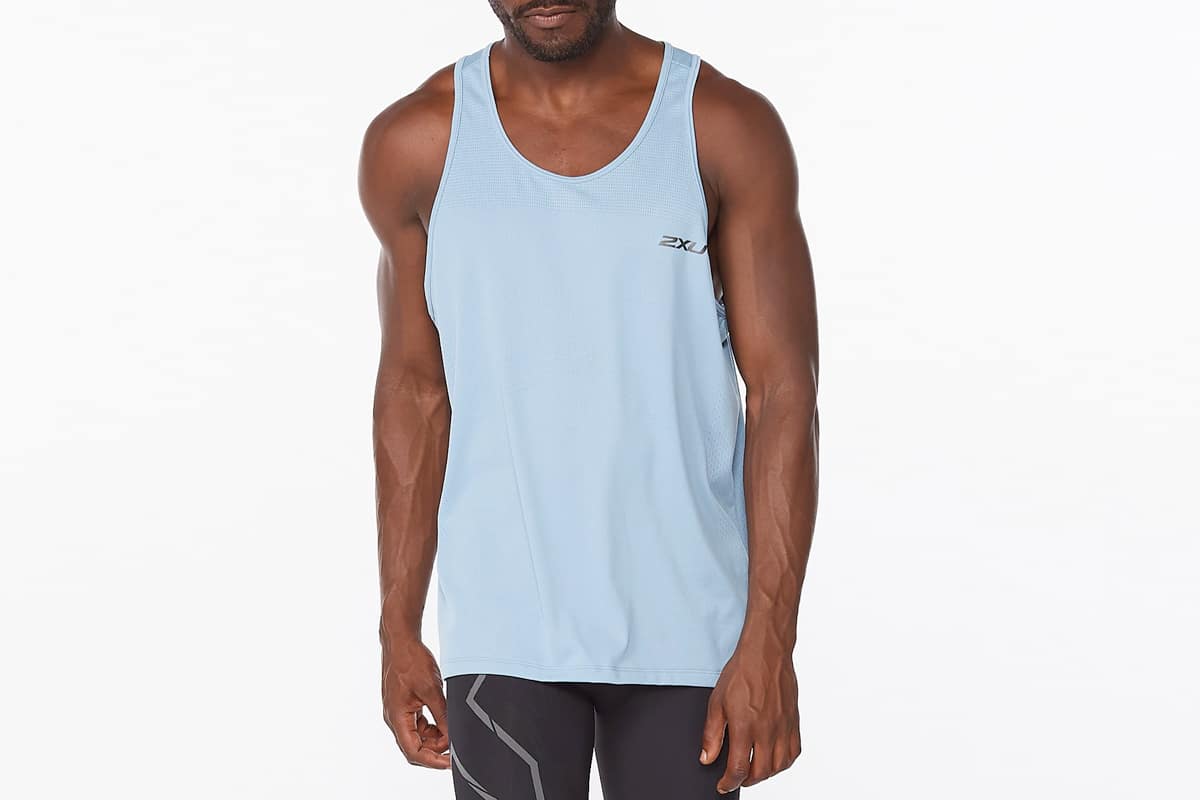 11. 2XU
2XU is one of the brands with the best gym clothes that have dived deep into the technology of technical apparel. Their goal is to multiply human performance through what the athlete is wearing. This has been achieved through an obsession with performance fabrics and compression materials. With roots in running in triathlon attire, this is where the brand shines brightest.
Headquarters: Melbourne, Australia
Founder: Clyde Davenport, Jamie Hunt, Aidan Clarke
Founded: January 2005
12. ASICS
If shoes are at the forefront of your sporting needs, ASICS has got your back. The brand is undisputedly the leading running shoe brand for all levels of runners. They also have a sublime rugby and football range for the sportsmen among us. ASICS is known for its top quality- you can take your gear through anything without coming out the other side with a single tear!
Founder: Kihachiro Onitsuka
Founded: 21 July 1977, Kobe, Hyogo, Japan
Headquarters: Chuo Ward, Kobe, Hyogo, Japan
CEO: Motoi Oyama (Apr 2011–)
Revenue: 386.7 billion JPY (2018)
Subsidiaries: Haglöfs, ASICS America Corporation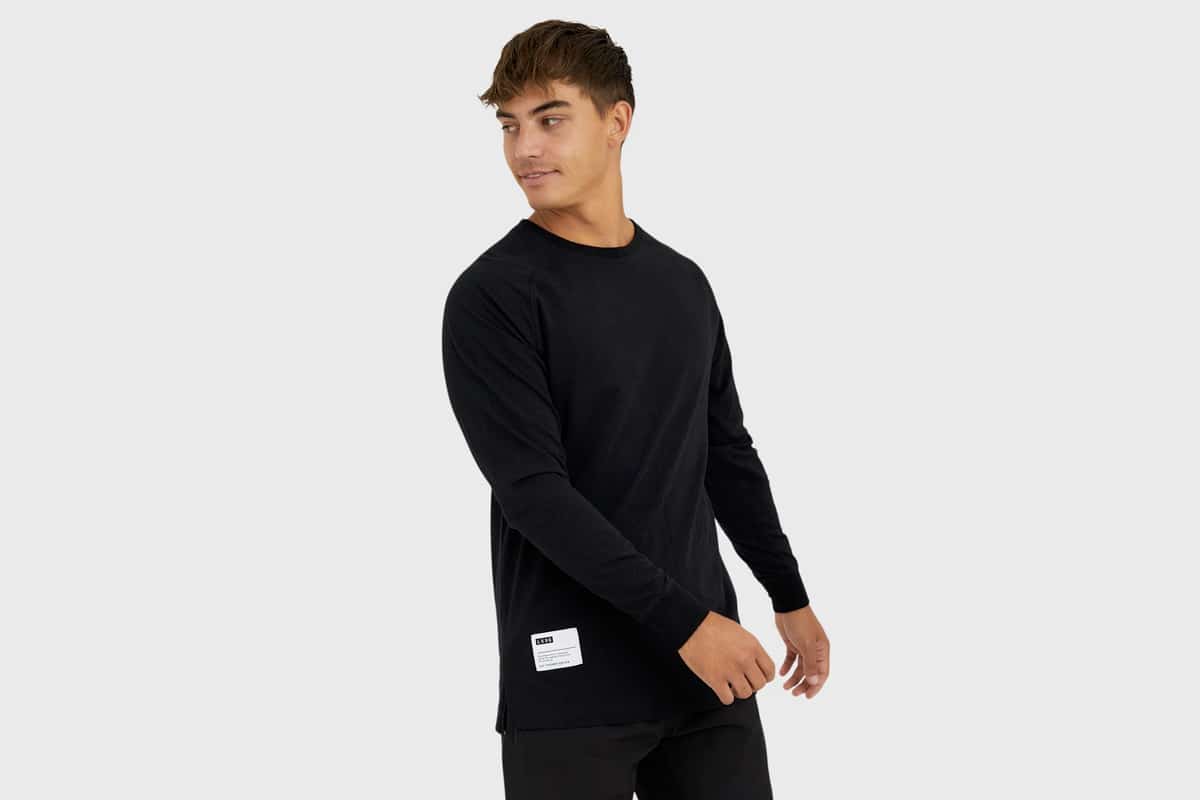 13. LSKD Clothing
Australian-owned and operated leisure-wear brand LSKD Clothing has made a name for itself pumping out killer activewear for men. The sportswear has a street aesthetic that lends itself well to everyday life, so you don't need to worry about stopping in at the shops post-workout. Effortlessly comfortable and stylish to boot, the Aussie brand is one to watch out for.
Founded: 2007, Queensland, Australia
Headquarters: Queensland, Australia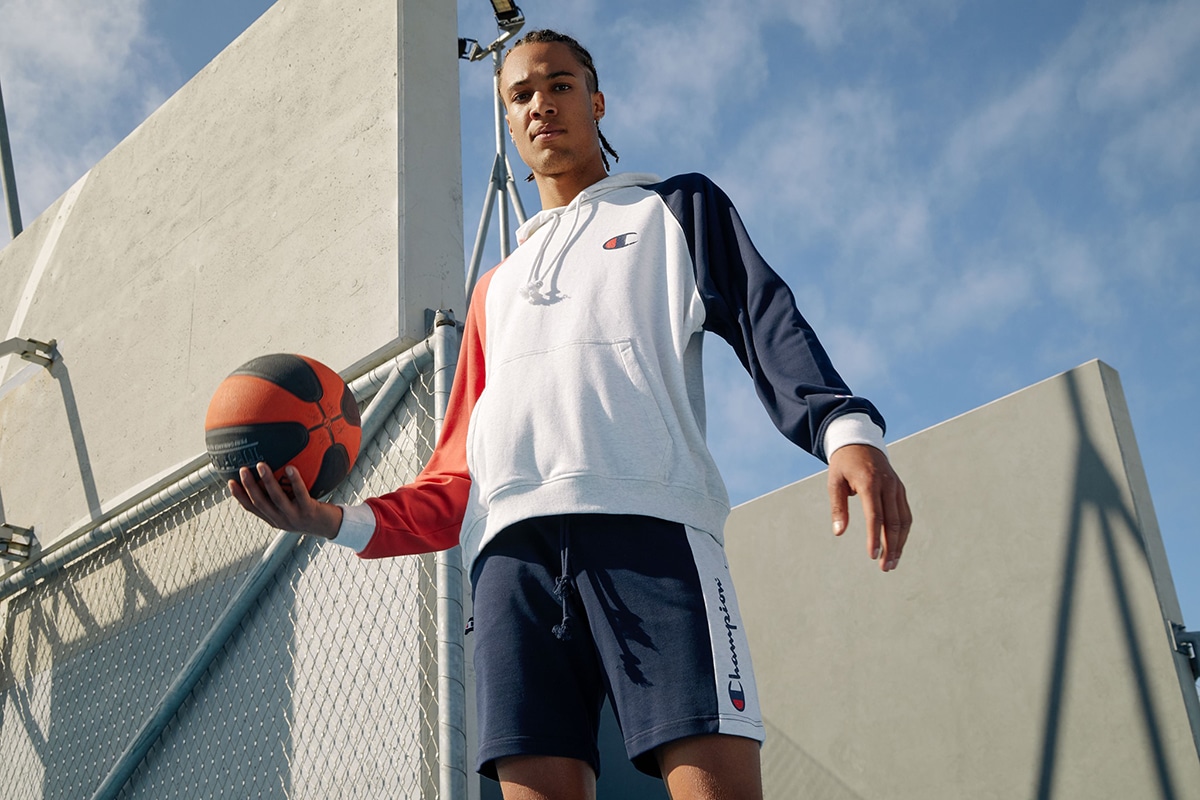 14. Champion
The classic American athletic wear brand has been around for the long run, and it isn't going anywhere any time soon. Champion is a leader in designing innovative activewear for men. The brand has a lot to claim- it developed the first cotton football jerseys and made the first breathable mesh tee!
Founded: 1919, Rochester, New York, United States
Parent organisation: Hanesbrands
Headquarters location: Winston-Salem, North Carolina, United States
Formerly: Champion Europe S.r.l.
Founders: Abraham Feinbloom, Feinbloom Brothers, William Feinbloom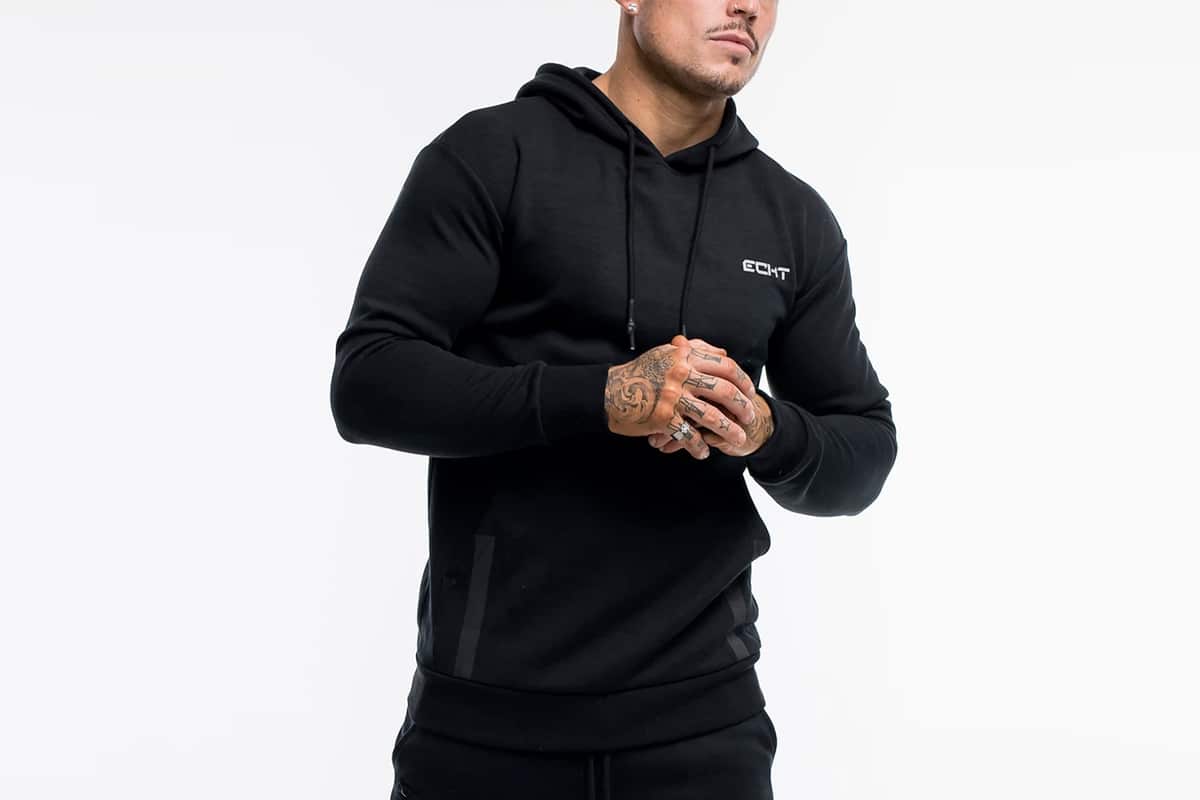 15. Echt
Echt is a men's gym clothes brand that doesn't like to make compromises when it comes to sleek, stylish gym wear. So, if you want to be looking the best at your gym on Saturday morning, take a look at Echt's range. Their pieces are made with fabrics that offer maximum function and style, everything you need in one!
Founded: 2014
Headquarters location: Melbourne, Australia
Founders: Jeremy Lay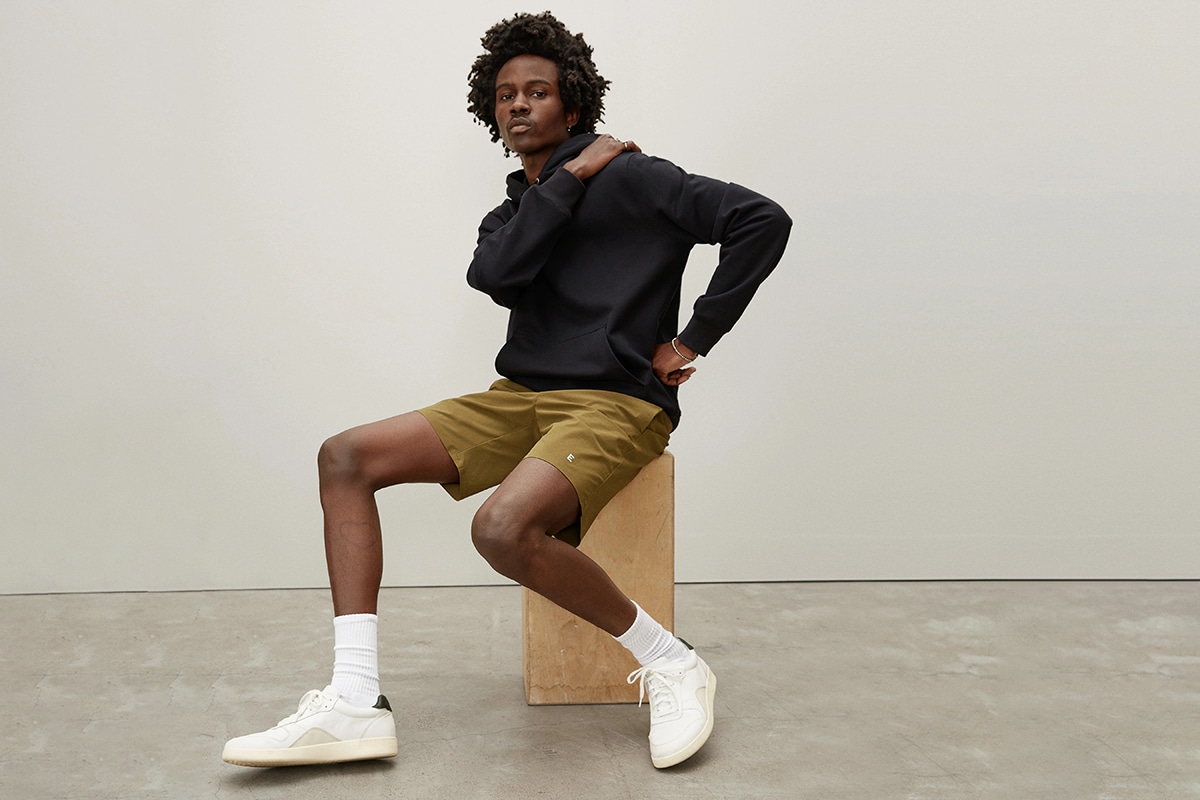 16. Everlane
Trendy AF and ethical, Everlane ticks all the right boxes. The activewear is designed and made in ethical factories and is of exceptional quality. Attention to the latest trends in colour, cut and innovation take this brand to the next level- one of the best activewear and gym clothing brands in town.
Founded: 2010
Headquarters location: San Francisco, California, United States
Founders: Michael Preysman, Jesse Farmer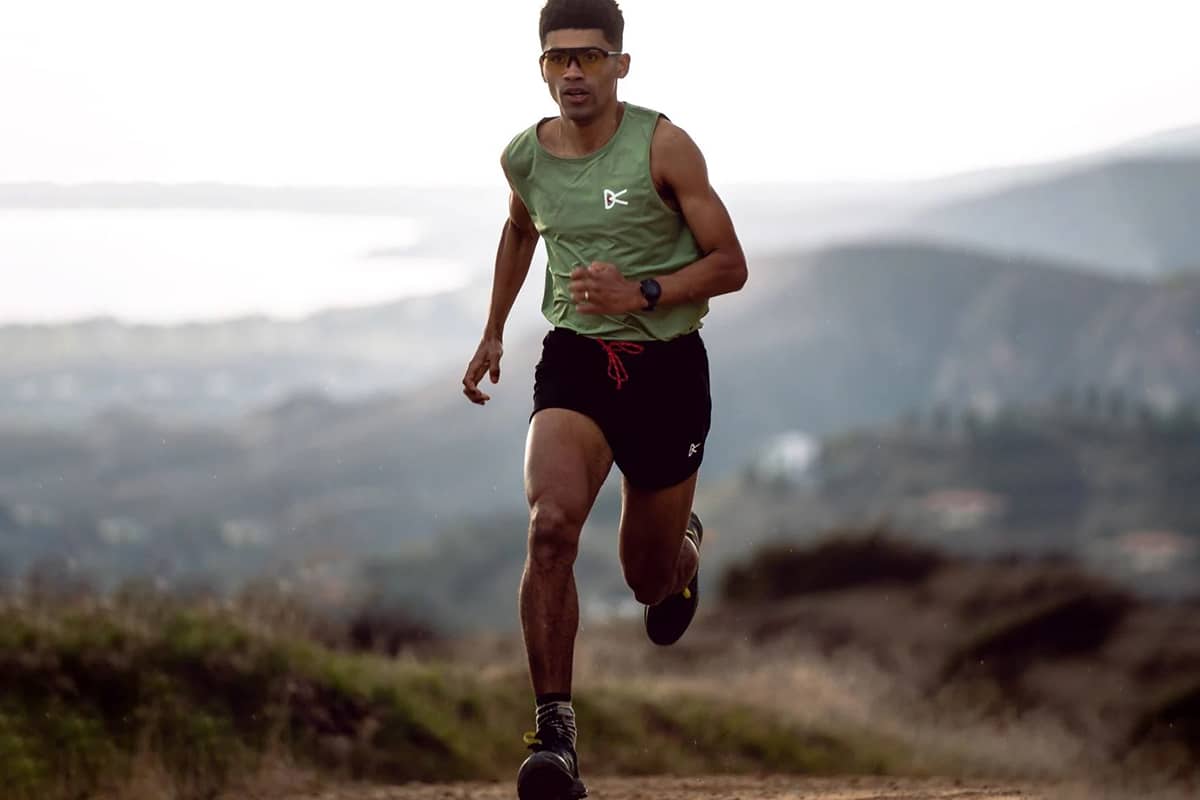 17. District Vision
Another brand taking an innovative approach to men's activewear is Direct Vision. They value the combination of using recycled fibres and superior craftsmanship. Made in Europe, the brand has a European finesse when it comes to the styling of its pieces.
Founded: 2016
Headquarters location: Los Angeles, California, United States
Founders: Tom Daly, Max Vallot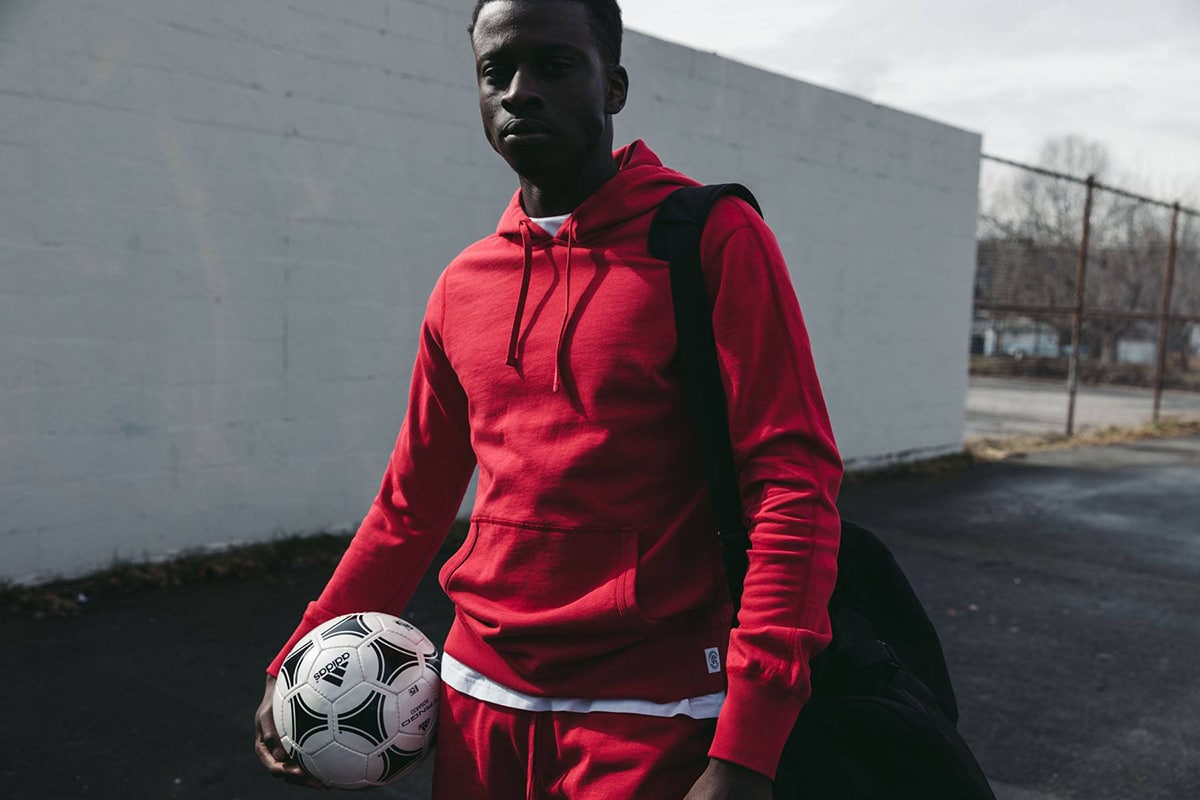 18. Reigning Champs
Reigning Champs manufactures functional designs for those looking for the best gym clothes guided by simplicity and attention to detail. Fairly new to the block, the team at Reigning Champs also develop their very own signature fabrics, mastering rugged construction and unrivalled comfort.
Founded: 2007
Headquarters location: Vamcouver, Canada
Founders: Craig Atkinson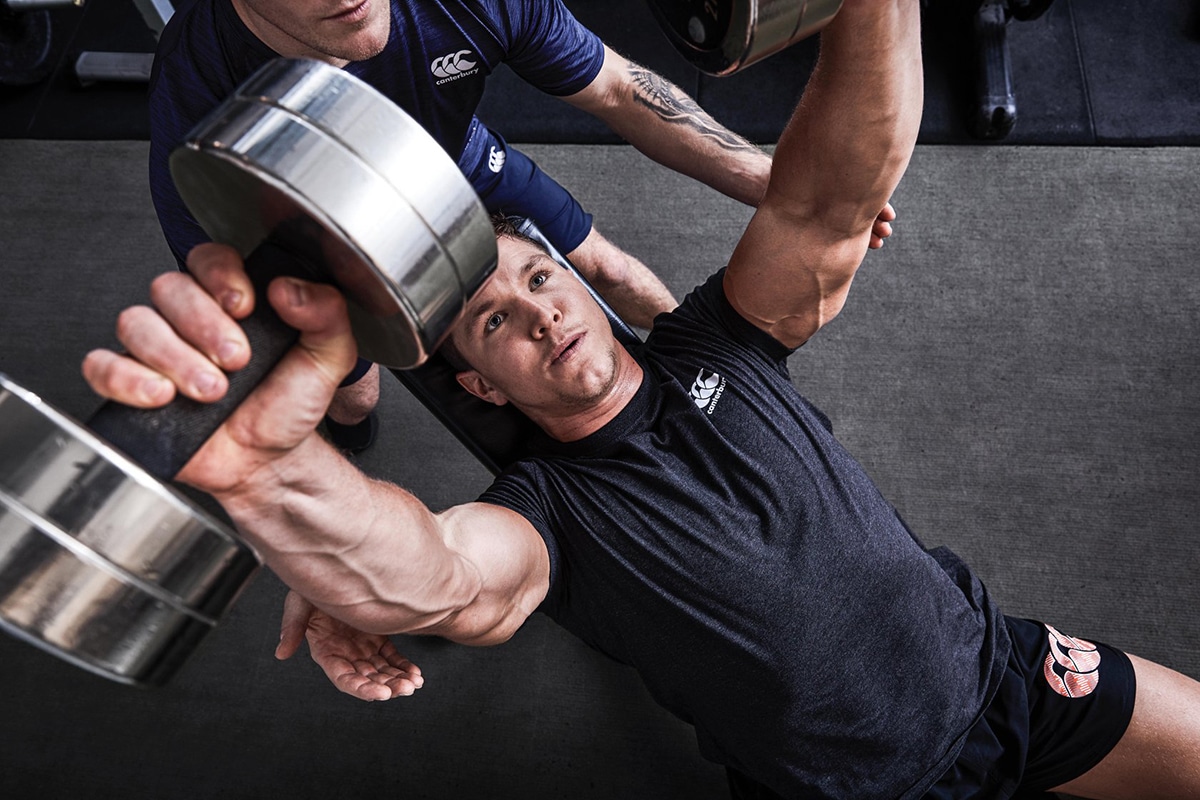 19. Canterbury
Made by men, for men, Canterbury is a classic activewear brand that has been around for generations. For over a century, Canterbury has been making stylish gym clothes for men that are built to last. If you're sick of chucking out your activewear at the end of each year, Canterbury won't let you down.
Parent organisation: Pentland Group (2012–)
Founded: 1904
Headquarters: Auckland, New Zealand
Area served: World
Founders: P. Walker, J. Lane, A. Rudkin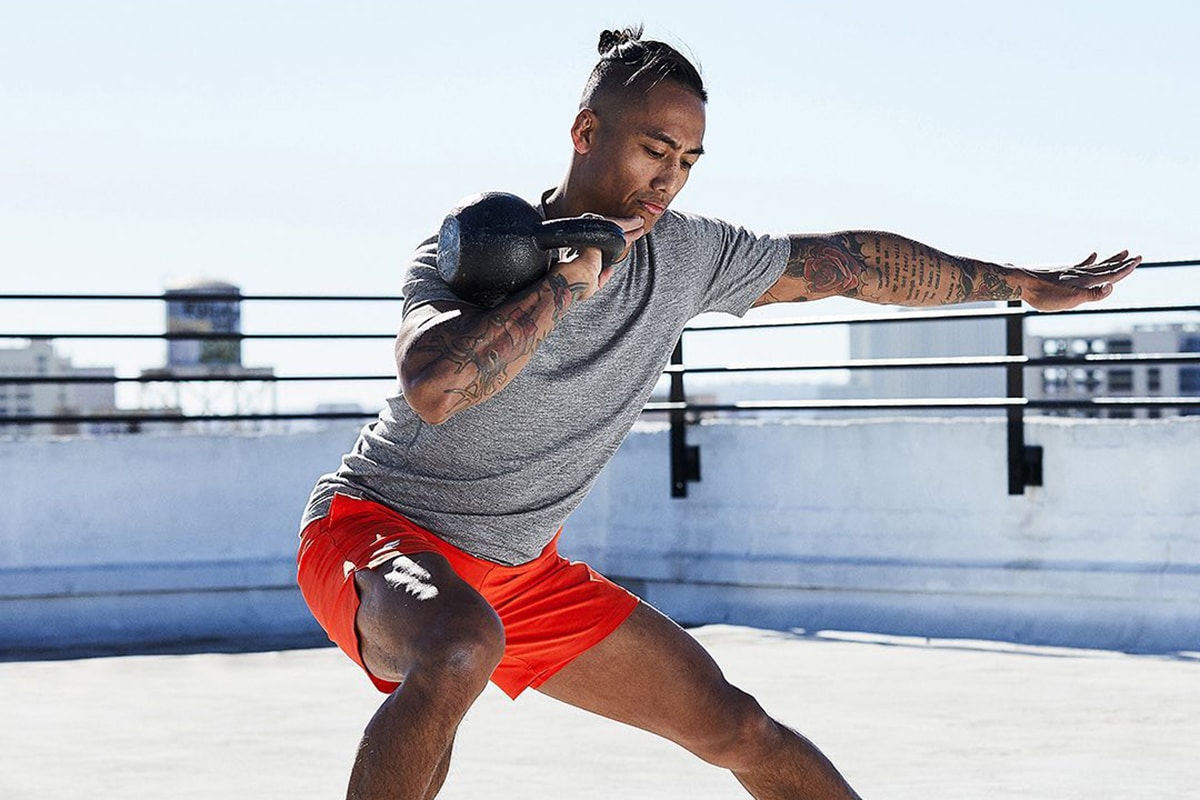 20. Fabletics
A seamless bridging of the gap between all-day wear and gym wear, Fabletics is a pioneer in versatile gym clothes for men. They specialise in breathable running and gym shirts that help keep you cool while you work out. They also stock a great range of sweat-wicking shorts and yoga pants.
Parent organisation: TechStyle Fashion Group
Founded: July 2013
Revenue: 235 million USD
Headquarters: El Segundo, California, United States
Founders: Kate Hudson, Adam Goldenberg, Don Ressler
General FAQs
What is the best budget gym clothing?
The best gym clothing to buy when shopping on a budget is Champion.
What are the best bodybuilding clothes?
GymShark is the best gym clothing brand for bodybuilding exercise.
What are the most popular activewear brands in Australia?
The most popular activewear brands in Australia are Lululemon, Nike, GymShark, Adidas and Under Armour.