15 Best Indoor Rock Climbing & Bouldering in Melbourne
Rock climbing in Melbourne has become an increasingly popular sport. And with several bouldering gyms in the Victorian capital, the best time is now for you to join this adrenaline-packed experience of climbing up a 20 metre wall by your fingertips. Indoor rock climbing and bouldering are rewarding; challenging and enhances your strength and stamina.
Whether you're a pro or just getting started, these facilities will skyrocket your expectations with their amenities and varying levels of walls and boulders. So for all of you thrill-seekers, here are the best indoor rock climbing and bouldering gyms near you!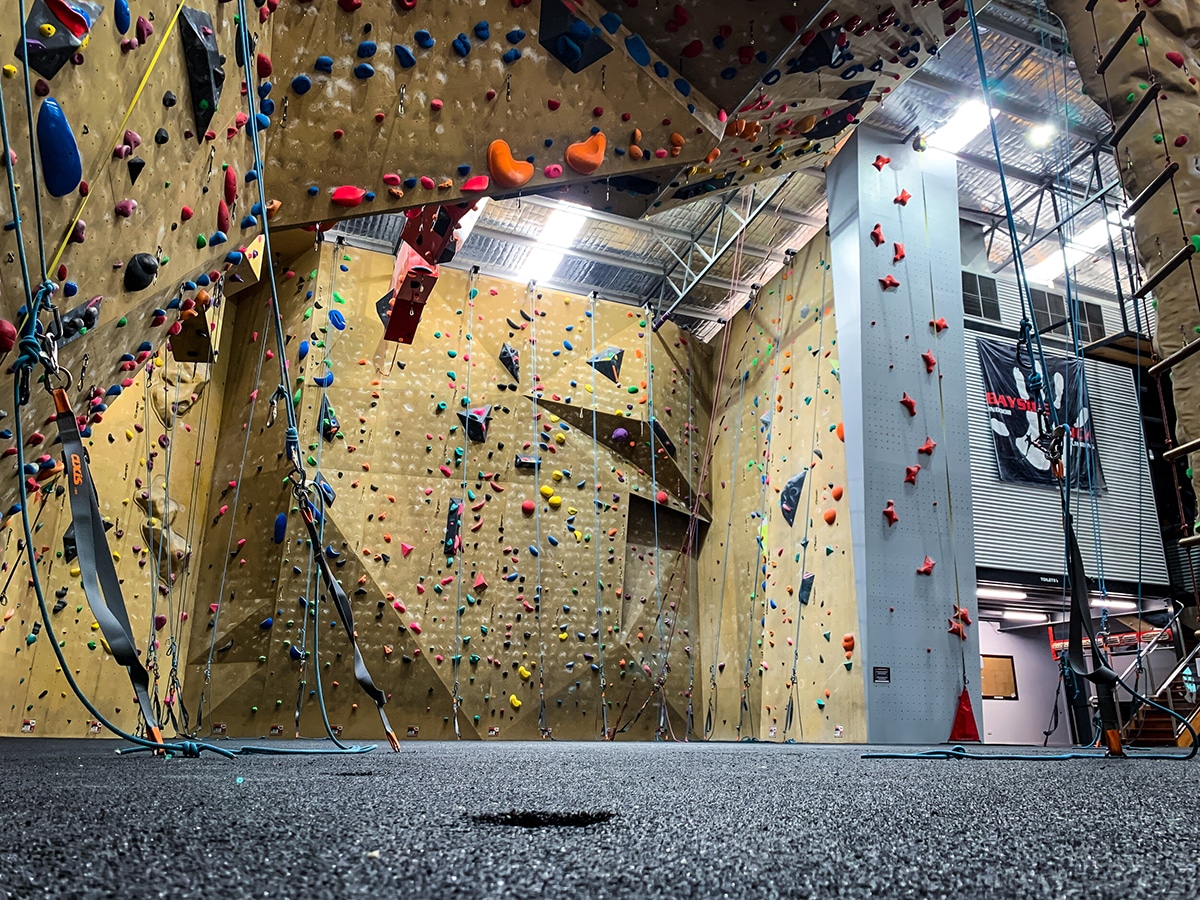 1. Bayside Rock Climbing
Footing first on our list is Bayside Rock Climbing. As Melbourne's premier indoor rock climbing and bouldering venues, this spot houses rock climbing, bouldering, high ropes course and training for all ages and sizes. Offering an exceptional 25 fully automated climbing stations, climbing walls, cargo nets, caving and even spider mountain and over 300-square-metres of bouldering with a large concession area to chill, they have nonpareil. They also offer rock climbing coaching classes for kids and adults and their most recognized Top Rope Climbing experience.
Address: 9 Network Dr, Carrum Downs VIC 3201
Hours: Fri 12pm – 9:30pm, Sat 9am-8pm, Sun 9am-5pm
Phone: (03) 9775 1557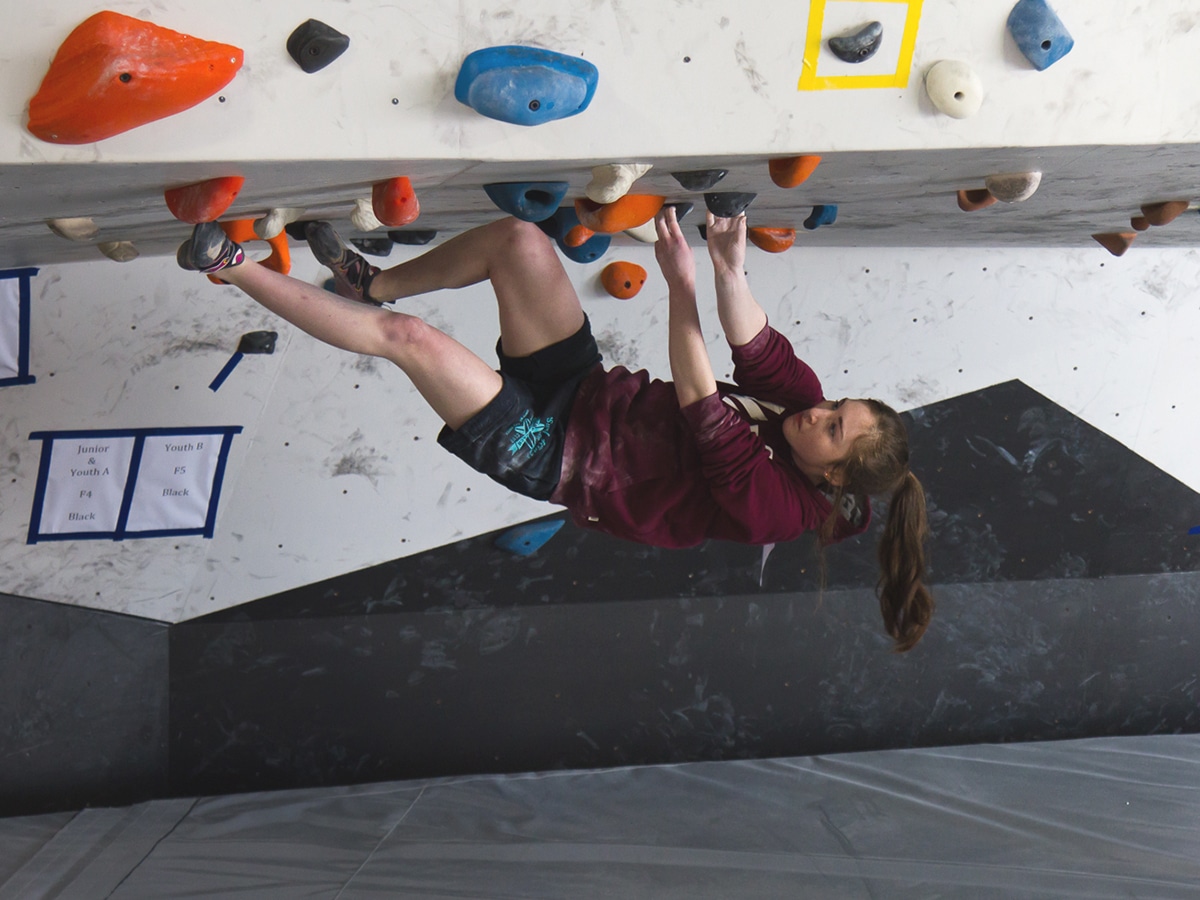 2. Northside Boulders
With two lively locations, this next best bouldering gym Melbourne has to offer is Northside Boulders. The most fresh-faced of the gyms to be welcomed to the Northside Boulders family. Northcote was born out of enthusiasm and deficit of centres in Melbourne's Northside. The facility has been designed as a theme park for boulderers. There's a steep climb, a connecting archway, plenty of overhang and fun ridges to complement everyone's climbing styles from amateur to adept. Their climbing routes, lively setting and sociability are what have seconded their position in our list.
Brunswick Northside Boulders
Address: 329 Victoria St, Brunswick VIC 3056
Hours: Mon-Thurs 6:30am-9:30pm, Fri 2-9:30pm, Sat-Sun: 10am-7pm
Northcote Northside Boulders
Address: 109-113 Helen St, Northcote VIC 3070
Hours: Mon 2-9:30pm, Tues-Fri 6:30am-9:30pm, Sat-Sun 10am-7pm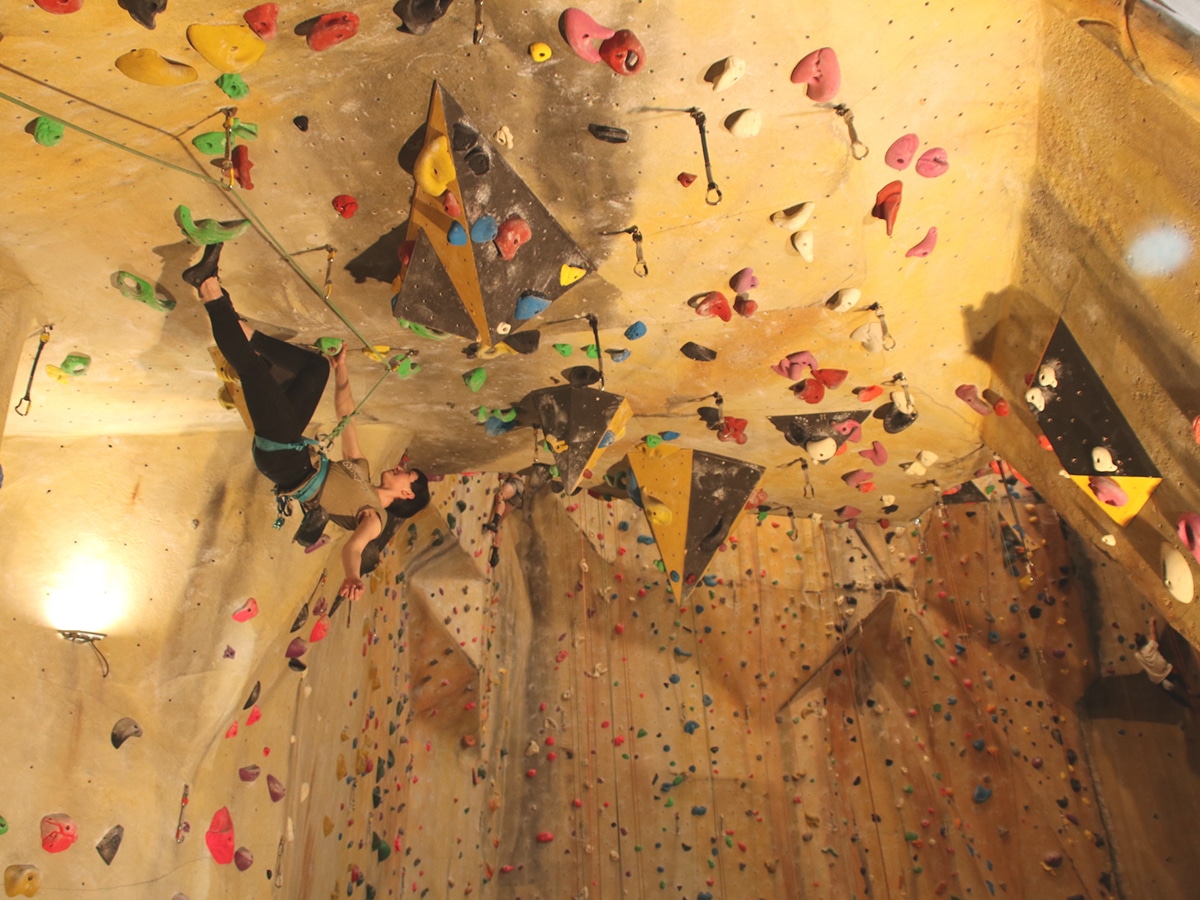 3. Hardrock Climbing
Hardrock Climbing offers the ultimate indoor rock climbing in Melbourne, at two locations, the CBD and Nunawading. Mushed in heart of Melbourne's CBD, it's hard to not to catch sight of Hardrock's glory. Located above Swanston Street, this climbing venue offers 44 top rope walls, up to 16 metres tall. The venue features four auto-belay walls, meaning you don't have to rely on your spotter; the automated cable system will catch you if you tumble. Hardrock has a venue in Nunawading, featuring a bouldering cave and 51 top rope walls, 14 metres tall.
Address: 4/8 Franklin St, Melbourne VIC 3000
Phone: +03 9631 5300
Hours: Mon-Fri: 5pm – 9pm, Sat-Sun: 12pm – 6pm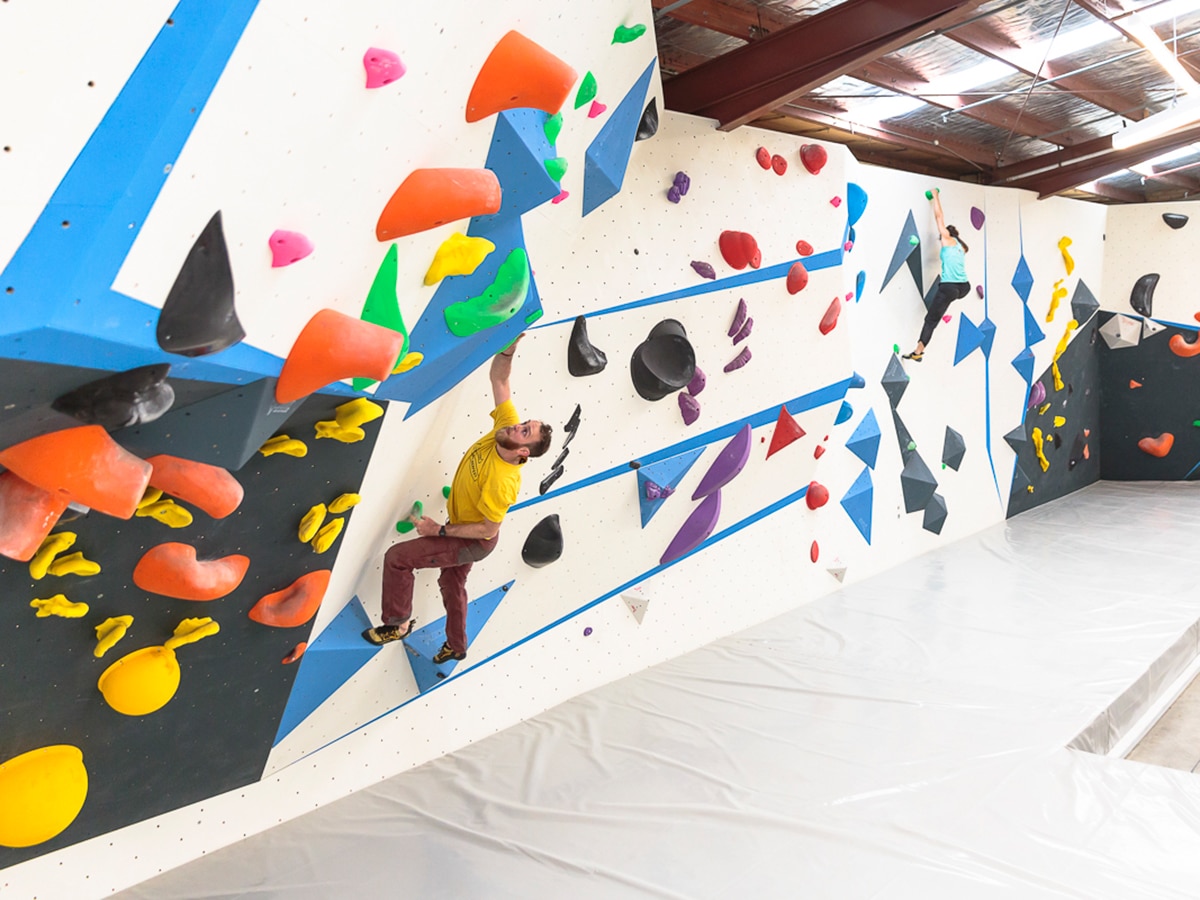 4. Urban Climb Collingwood
With multiple facilities in the east coast of Australia, Urban Climb has solidified its repute; vibrant, local climbing, fitness, and yoga—as Victoria's largest bouldering space. The gym is in place of Collingwood's alleys—but not the graffiti or hipster type. Instead, it's is divided into nine stations, with seven to ten tasks to complete per station. Urban Climb's boulders have designed the in clockwise rotation, offering a differing degree of challenge. All-inclusive memberships allow for unlimited climbing, and access to a variety of fitness and yoga classes run throughout the week, making this one of the best rock climbing gyms in Melbourne.
Address: 29/41 Down St, Collingwood VIC 3066
Phone: 1300 001 203
Hours: Mon-Fri: 6am – 10pm, Sat-Sun: 8am – 8pm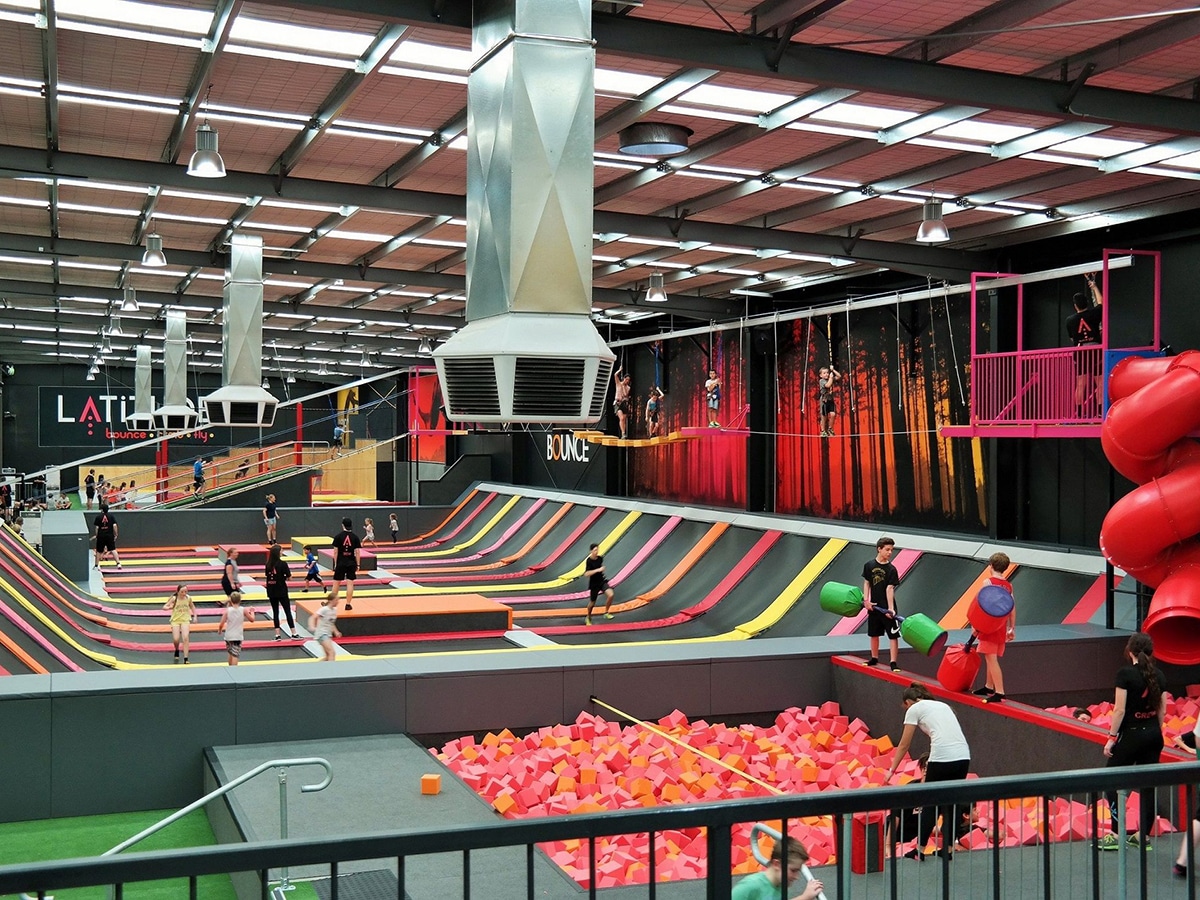 5. Latitude Melbourne
With more than just walls to climb, Latitude has set the standard for indoor rock climbing in Melbourne. If you're a parkour person, have a crack at their ninja-parkour course. Smash through the grid and take on the challenges of bouldering, the spider-wall, tight-rope, warped wall and zip-line. Expect to experience the of summiting new heights—as you bounce, climb and fly. With over 100 trampolines, a humongous airbag, basketball lanes, dodgeball arena, comprehensive climbing zones with a down rush tower and an obstacle course, children's area and even a café.
Address: 590 Waterdale Rd, Heidelberg VIC 3081
Phone: 1300 123 528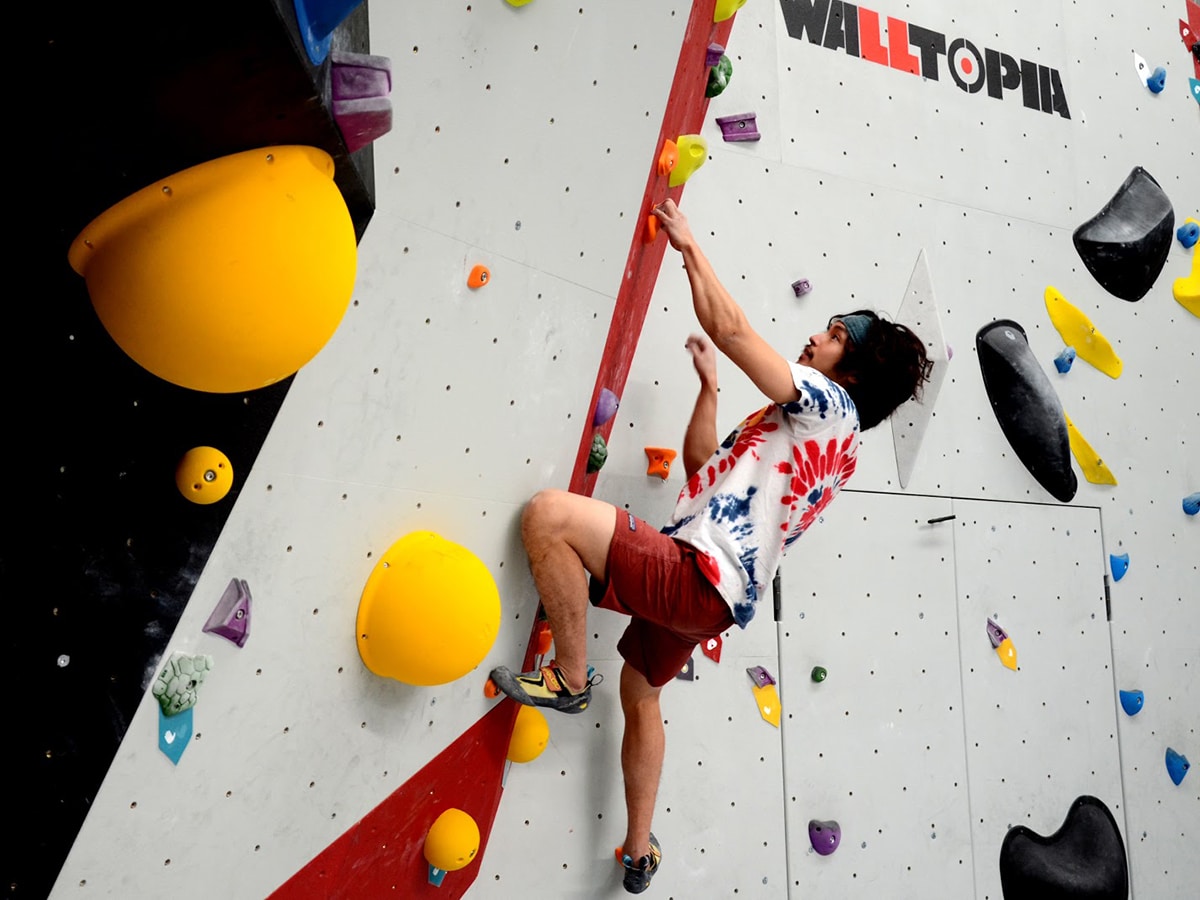 6. La Roca Boulders
Wouldn't you wanna enjoy a cup of joe and partake in indoor bouldering at a cutesy and covert facility? La Roca Boulders is situated in the sleepy suburb of Oakleigh South and offers more than meets the eye. Its sociable staff and extremely steep walls will have you roped you in for a breathtaking experience. La Roca's staff provide coaching to harden the bouldering experience and ease the experience for amateurs. It's a suburban rock climbing palace and will have you longing to come back for its exclusivity and liveliness.
Address: 2 Natalia Ave, Oakleigh South VIC 3167
Phone: 0447 046 082
Hours: Mon-Fri 11:30am-9:30pm, Sat-Sun 10 am-7 pm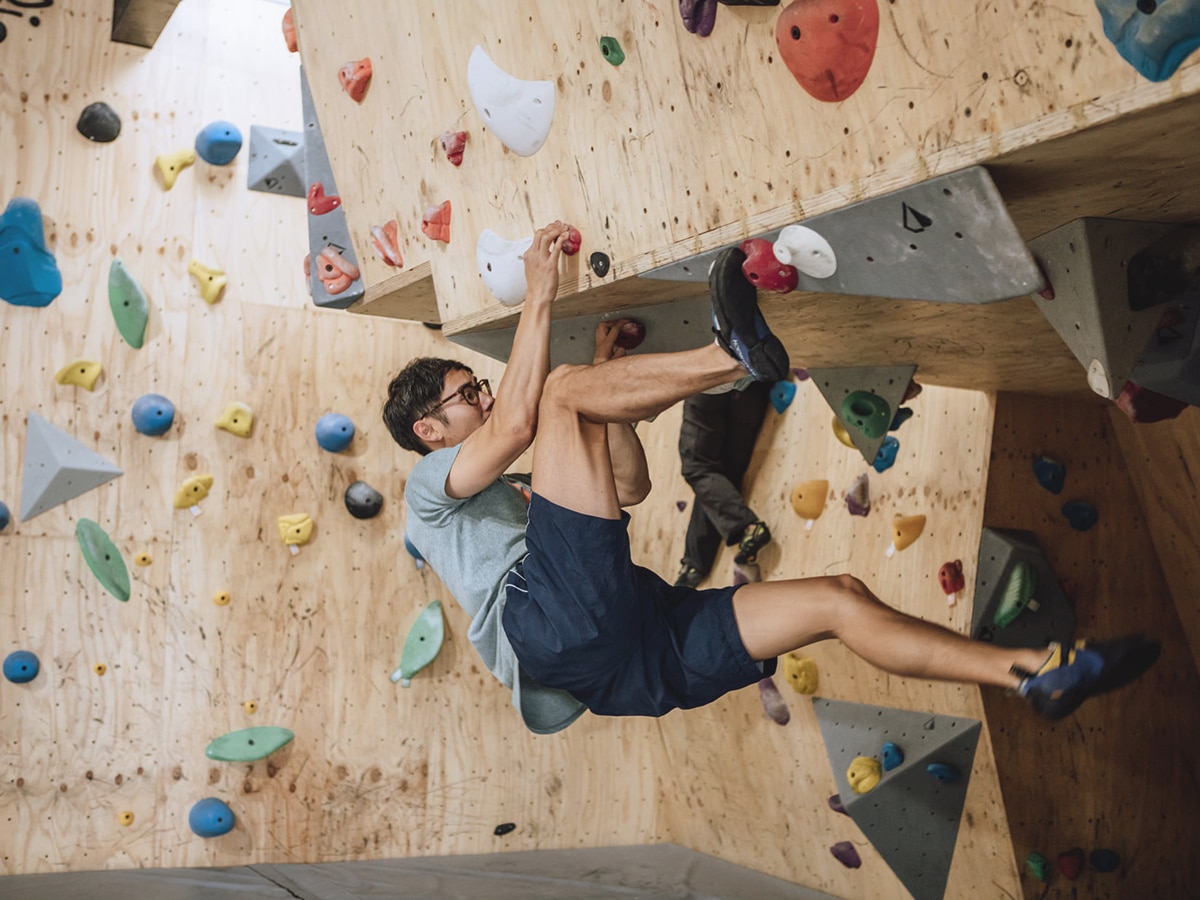 7. Boulder Project
Boulder Project is a boulder rock climbing gym in Prahran. The Boulder Project focuses on community. Founders Yury and Andy have been scaling indoor and outdoor boulders and rocks for most of their lives and felt the need to contribute to the community via establishing a centre for indoor rock climbing in Melbourne. The facility is steeped in three things: community, movement and mind-body interaction. It is a meeting place where you can challenge yourself, connect with like-minded people and reflect on the context of the community you are in, with a coherent social, and fitness culture.
Address: 48 King St, Prahran VIC 3181
Hours: Mon-Fri 12pm-10pm, Sat-Sun 10am-6pm
Phone: (03) 8376 6338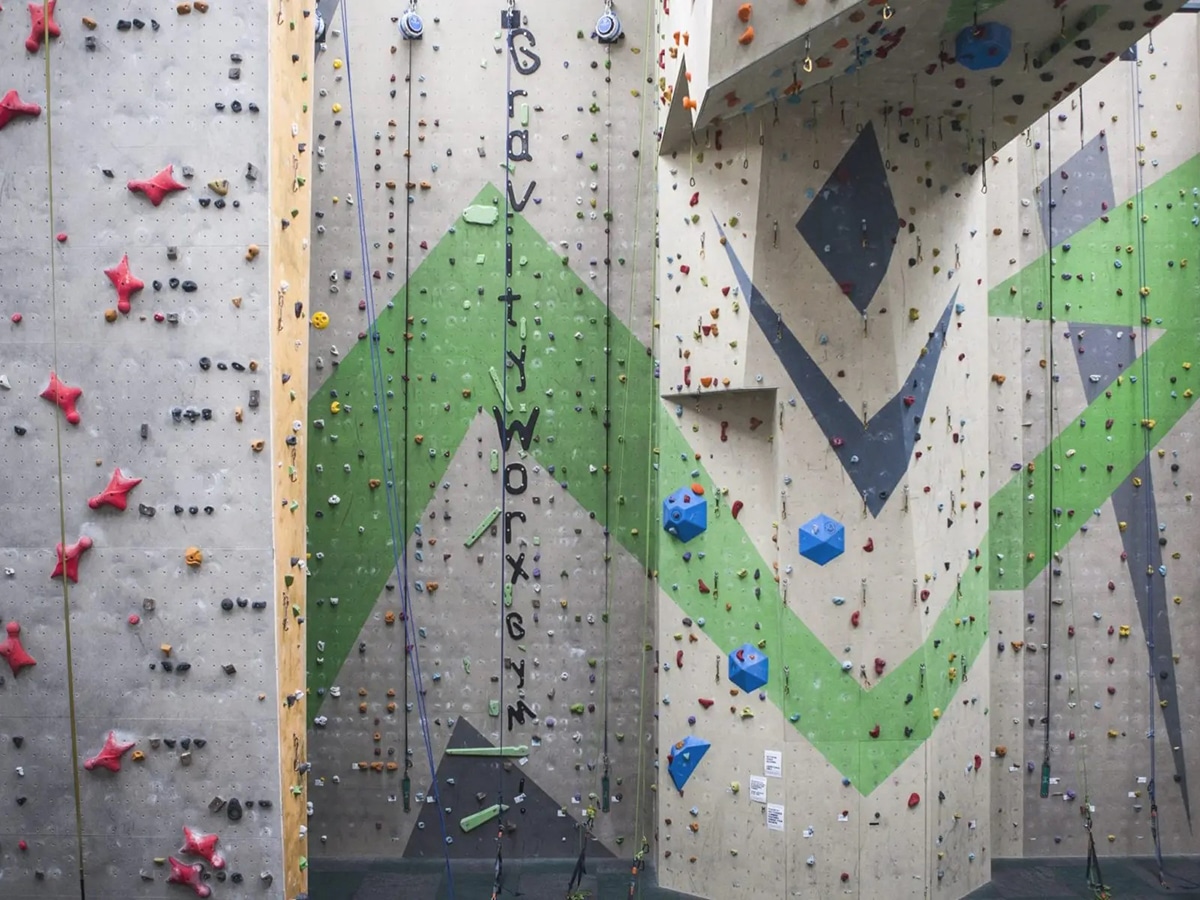 8. Gravity Worx Indoor Rock Climbing
Gravity Worx in Pascoe Vale has a jaw-dropping 50 rock climbing routes of divergent difficulty. The facility offers the fusion of top-rope safety partnered, auto-belay solo and lead climbing periodic clip-in harness to their rock climbing practice. Their 16 auto-belays are best for children, and for climbers who are inexperienced as well as 50 walls for top rope. Gravity Worx is one of the only places for indoor rock climbing in Melbourne that offers international sport and speed climbing competitions. Recently, the facility has expanded by introducing a bouldering gym.
Address: 182-184 Sussex St, Pascoe Vale VIC 3044
Hours: Mon 4-9pm, Tue-Thur 6:30-9am & 4-9:30pm, Sat-Sun 11am-5pm
Phone: (03) 9350 1789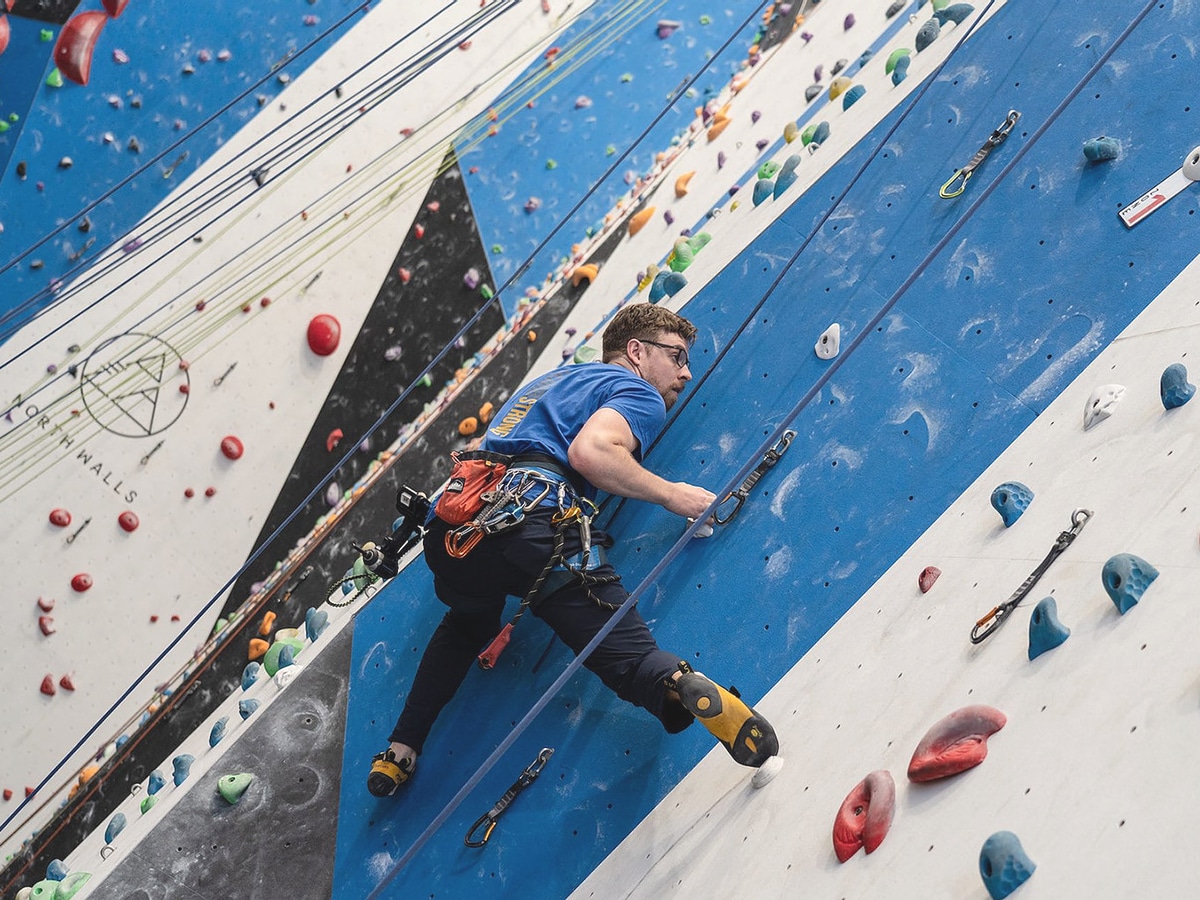 9. North Walls
Manufactured by Walltopia, an international wall-climbing manufacturer, North Walls features discrete climbing walls—for the trailblazers. These creatively designed walls offer plenty of climbing routes for climbers. North Walls has a strong sense of community, often hosting a variety of workshops for those who seek to rock climb professionally. This Melbourne bouldering gym features a 14-metre-high wall with 50 rope systems and is beneficial for students seeking to study, and mothers who childmind, and need respite. North Walls also offers fresh coffee and fresh fruit-flavoured isotonic sports beverages, including favourites pineapple and raspberry.
Address: 3/17-19 Hope St, Brunswick VIC 3056
Hours: Mon, Wed, Fri 1-10pm, Tue & Thur 6:30am-10pm, Sat-Sun 9am-5:30pm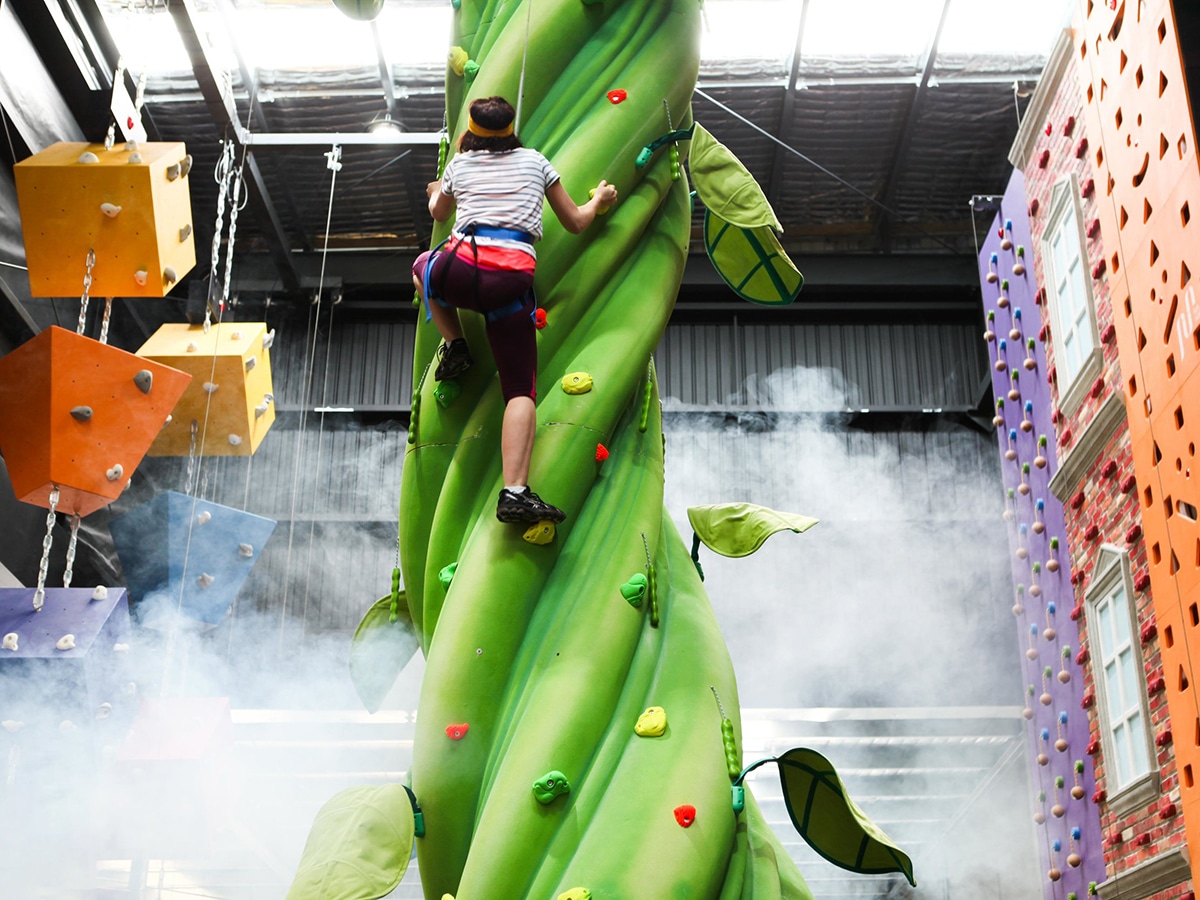 10. Funtopia Maribyrnong
Funtopia Maribyrnong is not only one of Melbourne's best rock climbing spots, it's also among the largest. Suitable for all ages, Funtopia is comprised of three remarkable Worlds: Climbing World, featuring an enormous beanstalk, giant slide and 40 interactive climbing walls; Playground World, a gigantic indoor playground with ten slides, shooting ball pit, digital Funky Monkey game, and mazes and Toddler World, designed to keep youngsters safe. Their indoor climbing walls are diverse and suited for individuals of different climbing ability.
Address: 3/98 -108 Hampstead Rd, Maidstone VIC 3012
Hours: Mon-Sun: 9 am-5 pm
Phone: (03) 9492 6903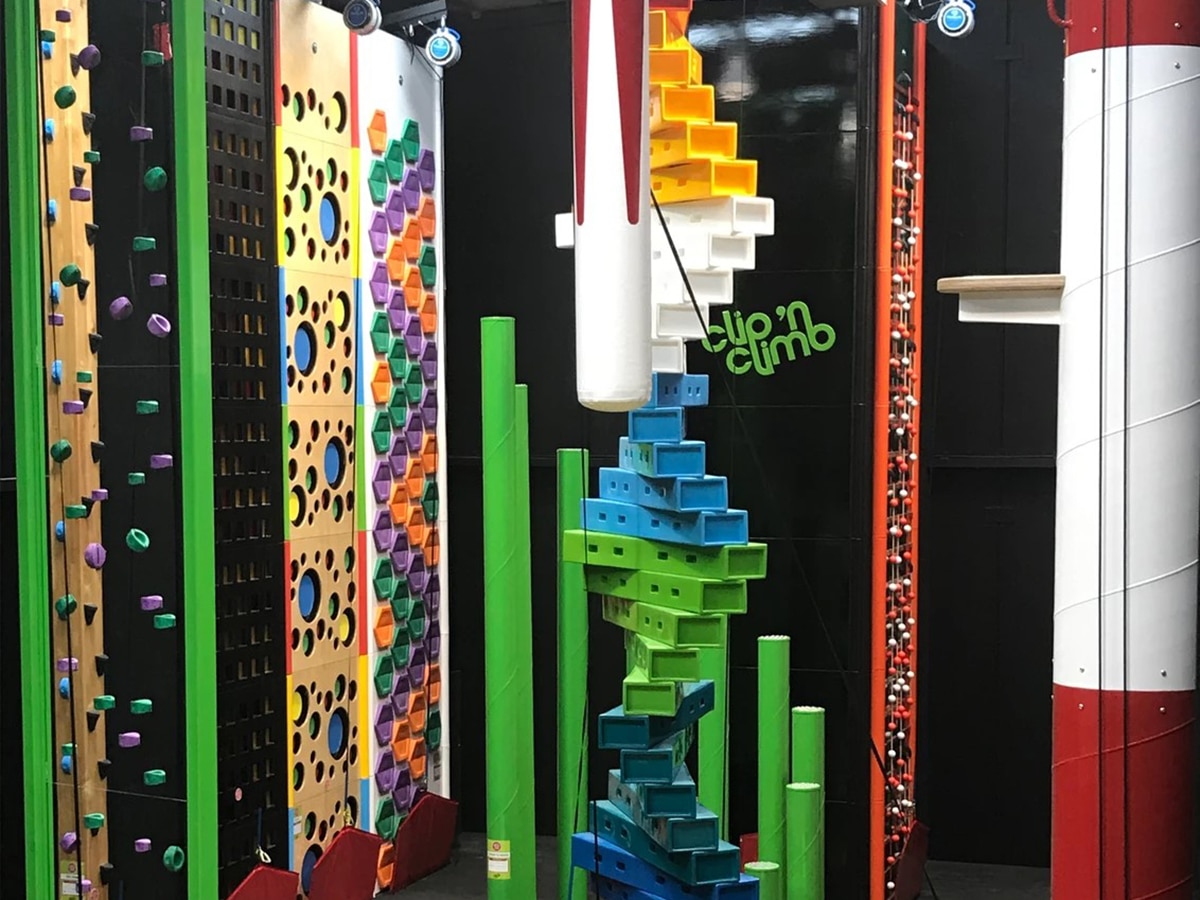 11. Clip 'n Climb
Vibrant obstacles, vertical walls, ladders, stairways to rapture, dark climb with footholds that light up—Clip 'n Climb Williamstown is where indoor rock climbing meets theme park. They have a range of climbs and challenges to put you to the test. They have a beverage booth on-site that serves the best-tasting coffee. The centre is ideal for children and has two party rooms where the birthday child will receive the free longed-for Leap of Faith; they can climb up to a 6-metre platform and leap into space to catch a giant bean bag. Explore the many indoor rock climbing challenges at Clip 'n Climb.
Clip 'n Climb Williamstown
Address: Warehouse 2/134 Maddox Rd, Williamstown North VIC 3016
Phone: (03) 9448 8642
Clip 'n Climb Berwick
Address: 39-51 Intrepid St, Berwick VIC 3806
Phone: (03) 9769 9966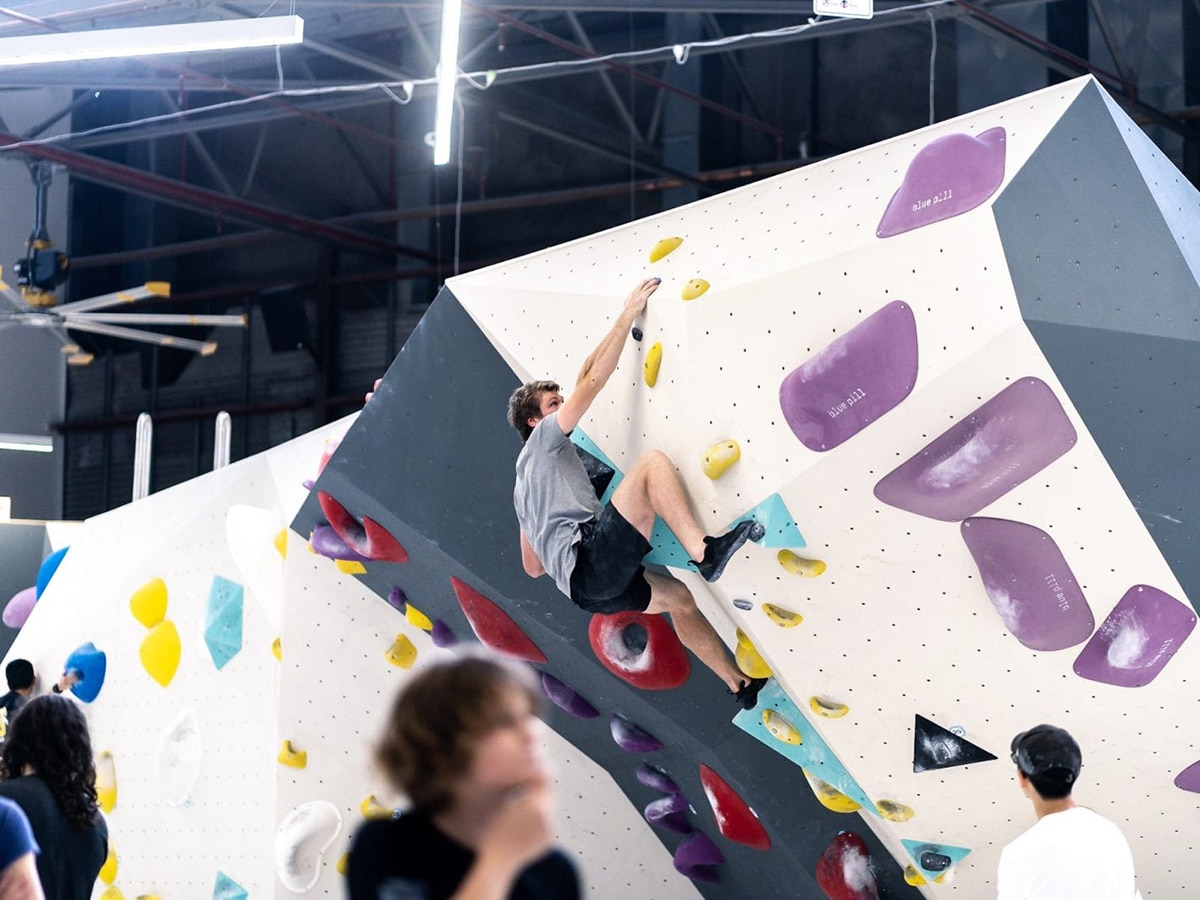 12. BlocHaus Bouldering Port Melbourne
"Bolder than most": BlocHaus' emphatic mission statement. Offering a range of classes and coaching options to get your body moving and social senses buzzing, challenge yourself to a new workout at BlocHaus, Port Melbourne's modern bouldering gym. With almost 100 climbs to test yourself, a functional fitness training area and a padded slackline, it's got everything you need to go from amateur to adept—one of the best experiences of bouldering in Melbourne.  With classes that offer amateurs a chance to boulder with the basics, their instructors' expertise will get you warmed up and cooled down, and familiar with foot-working, beta reading, the hold types and styles of climbing.
Address: 2/359 Plummer St, Port Melbourne VIC 3207
Hours: Fri 6am-10pm, Sun-Sat 9am-9pm
Phone: (03) 9646 6010
BlocHaus Bouldering Port Melbourne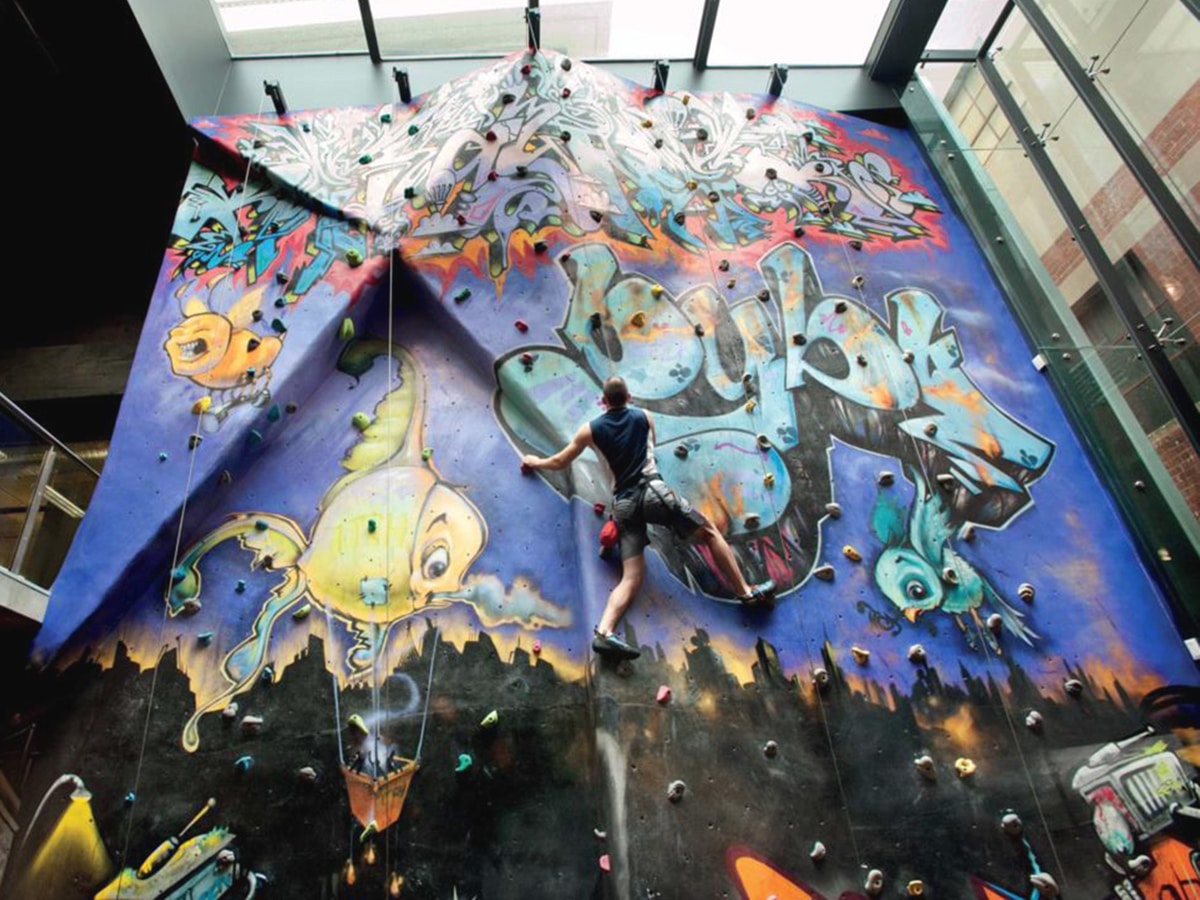 13. Virgin Active
Expect group exercise classes, a multilane 25-metre pool, spa, sauna, sleep pods and an indoor rock climbing wall at Virgin Active. This indoor rock climbing facility is a vast 4,700 sqm and is conveniently located opposite the Russell/Bourke Street Tram stop. Featuring six group exercise studios with over 200 classes per week, and a challenging indoor climbing wall be sure to visit Virgin Active. With individualized and team-training classes offered by professional coaches, there's a coach to suit every exercise need. The gym has climbing routes for all skill levels and with its a self-belay system to help you grow as a climber.
Virgin Active Bourke Street
Address: 138 Bourke St, Melbourne VIC 3000
Hours: Mon-Thur 6am-9pm, Fri 6am-8pm, Sat-Sun 9am-5pm
Phone: (03) 9268 5300
Virgin Active Collins Street
Address: 1/567 Collins St, Melbourne VIC 3000
Hours: Mon-Thur 6am-9pm, Fri 6am-8pm, Sat-Sun 9am-5pm
Phone: (03) 9206 9100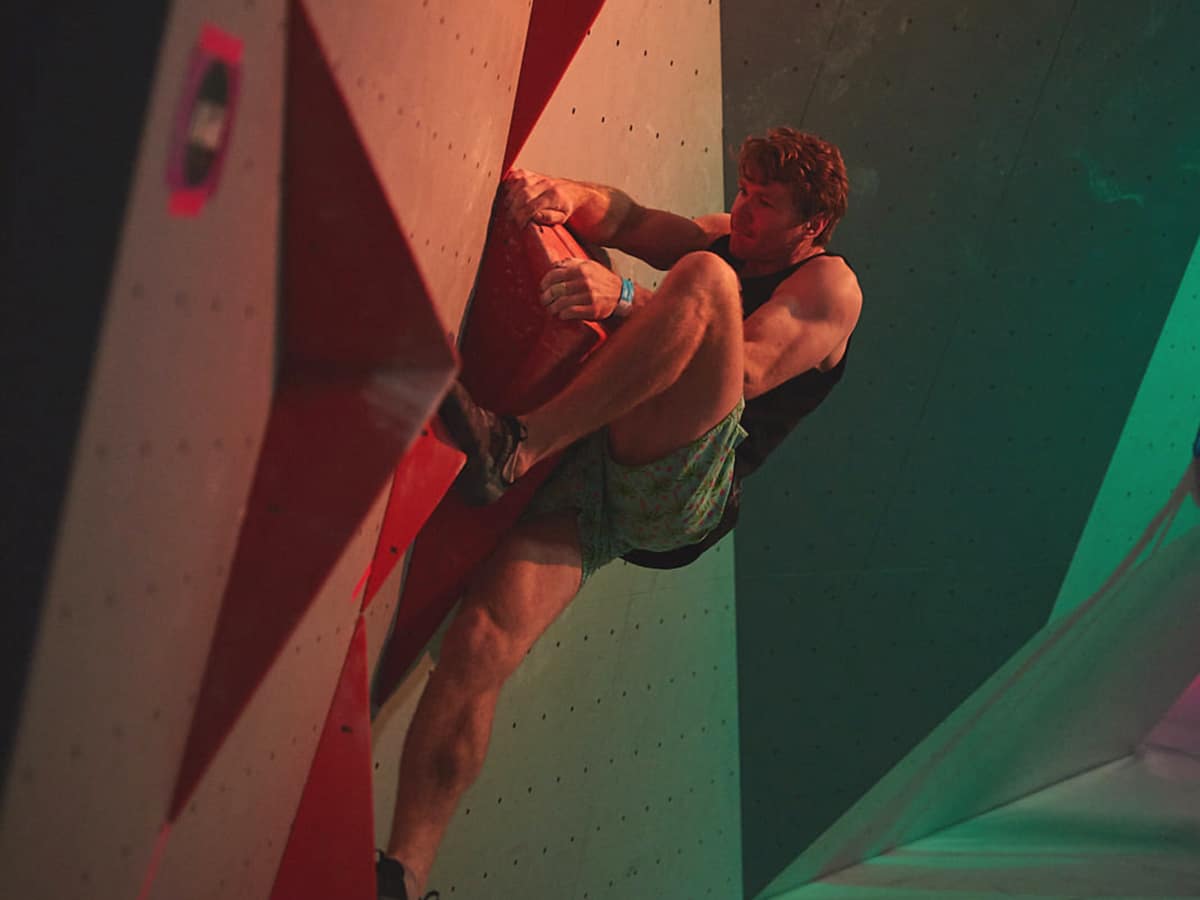 14. Boulder Lab
With a team that is steeped in over 15 years' setting experience in commercial facilities and international and national competitions, Boulder Lab knows the ropes and how to rope you into an etching experience. With over 700 m2 of wall space, two training sections, a café and multiple zones to chill out in, Boulder Lab is full of amenities. From the moment, you walk through their front door, be sure to enjoy the Boulder Lab experience. Its crown jewel is the Comp Wall this section, just shy of 37 meters in height. One of the top spots for bouldering Melbourne has to offer.
Address: Unit 8/1821 Ferntree Gully Rd, Ferntree Gully VIC 3156
Hours: Mon & Wed-Fri 11am-10pm, Tues 6am-10pm, Sat 10am-8pm
Phone: (03) 8719 6444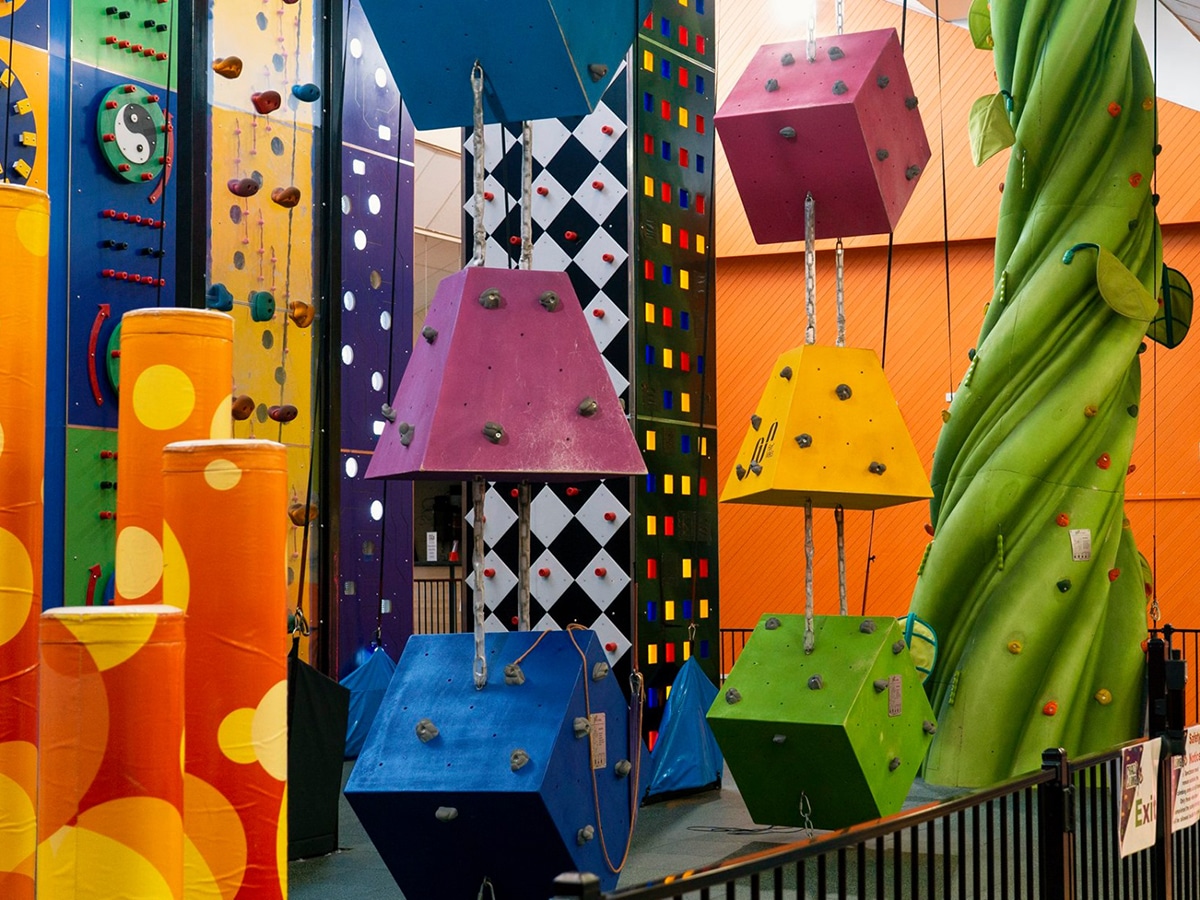 15. Crazy Climb Indoor Rock Climbing Centre
Suitable for all ages, this rock climbing gym in Melbourne is the ultimate challenge with 26 individual climbs of varying difficulties and themes. You're sure to find a fun and exciting way to get yourself and your kids active. We reckon this is one of the best rock climbing centres in Melbourne for kids! Theres' even a Lollipop's Playland in the same building.
Address: 6 Elonera Rd, Noble Park North VIC 3174
Hours: Mon-Sun 9:45am-5pm
Phone: (03) 9862 3410
Crazy Climb Indoor Rock Climbing Centre
You'll also like:
14 Best Boxing Gyms in Melbourne
10 Best Outdoor Gyms in Melbourne
100 Fun Things To Do in Melbourne
General FAQs
Does bouldering make you a better climber?
Bouldering is like climbing. It shifts focus on climbing skills without belaying, gear or safety equipment. Bouldering enhances your flexibility, strength, endurance and awareness, making you a better climber.
Can you get ripped from bouldering?
Bouldering leans out and increases your upper body strength and aesthetic—shoulders, upper back, biceps, core and quadriceps. Bouldering also targets smaller muscle; those in your hands, forearms and feet.
Is indoor rock climbing a good workout?
Indoor rock climbing is a great full-body workout—strength and cardio. By its complex climbing manoeuvres, your arms, hands, legs, core, shoulders, and cardiovascular system will be well worked.