Born To Be Wild – Ray Ban Outdoorsman Craft
Built for the outdoors but stylish no matter where you take them, Ray Ban's original Outdoorsman Craft unisex sunglasses represent a seasoned brand doing what it does best: making killer shades. The striking eyewear takes initial design cues from Ray Ban's own iconic Aviator Classics. Meanwhile, a few artisanal flourishes go a long way, namely a hand-stitched deer leather brow bar that's impossible to miss. Put it all together and you get sun protection perfection of the coolest calibre.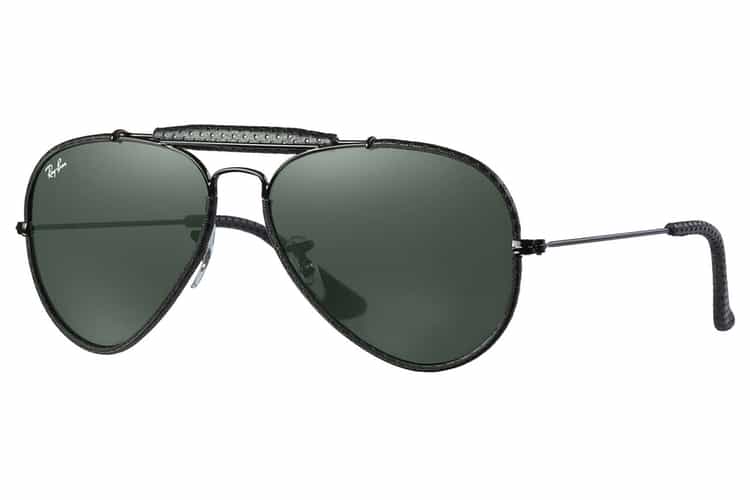 Joining that leather brow bar are slim leather temple pads that are less pronounced but no less refined. On the prescription-friendly lenses, the original Outdoorsman Craft line offers three frames/lens variants: Black/Green Classic G-15, Brown/Gold Brown Classic B-15, Brown/Gold Yellow Ambermatic.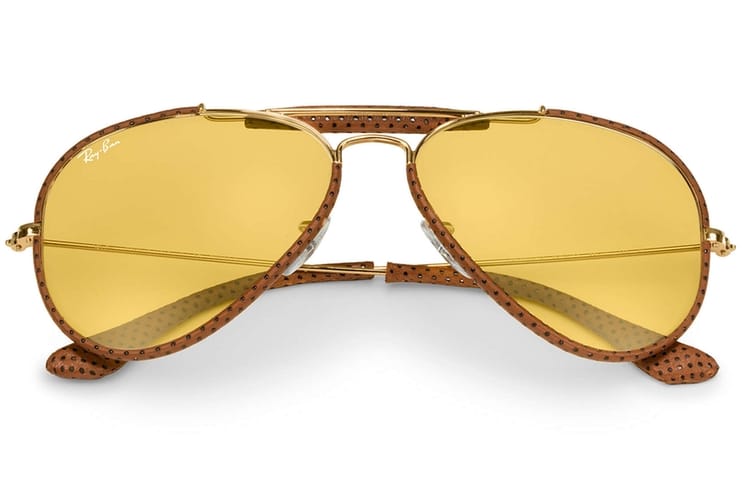 Our personal favourite might the Classic Green G-15 lenses. Originally developed for military use, the G-15s deliver impeccable colour contrast and clarity while exuding a formidable front. That said, we're also digging the light brown leather and mellower vibe on the yellow variant. Heck, you can't really go wrong with any of these beauties! And sure, that brow bar kind of makes it look like you're rocking a unibrow, but it's a hand-stitched deer leather unibrow so we're not complaining.
By way of a few modest additions, the Ray Ban Outdoorsman Craft unisex sunglasses couple veritably classic design with a luxuriously rugged aesthetic. A true outdoor enthusiast would accept nothing less.