7 Best Oodie Hooded Blankets to Wear
With winter upon us, it's time to get cosy in the best hooded blankets and Oodie alternatives on the market. If you haven't heard of an Oodie or you haven't got one of your own, it's time to catch up and get on board because these hoodie blankets are – we're officially calling it – the ultimate winter accessory. As Oodie likes to describe "the jumper crossed with a blanket crossed with a cloud" is like being enveloped in a big, warm, cuddly hug. Assuming we've now got your attention, we've taken it upon ourselves to round up the best Oodie hooded blankets to wear this winter. Let's check out our favourites.
RELATED: These are the best sneakers for men to wear right now.
Best Oodie Hooded Blankets at a Glance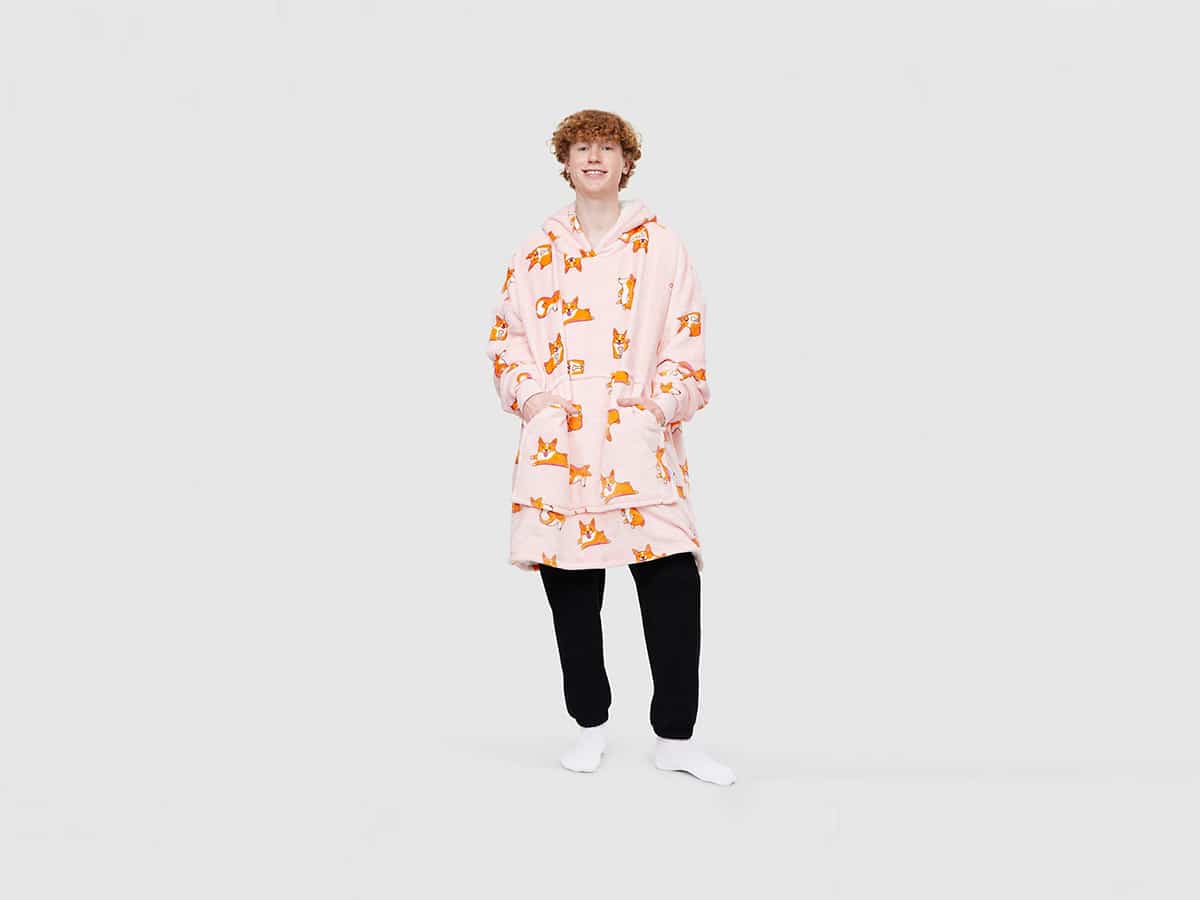 1. The Oodie
Original Oodie: There's no going past the original Oodie when it comes to quality, warmth, and comfort. And while this list is focused on the best Oodie alternatives on the market, the attempts to knock off the original often put price above quality. This is a once-a-year investment that you'll want to make to stay cozy, and the OG Oodie is made with Toastytek flannel fleece on the outside and Sherpa fleece inside for maximum comfort, unlike many of the cheaper alternatives.
They come in the widest range of prints and patterns on the market. Our favourite has to be the Corgi, but you can go for an avocado, sloth, or unicorn to suit your own taste.
Beach Oodie: The hooded blanket, Aussie-style. While Oodie didn't originate this design, it's been adapted by the beaches as a great way to dry off after a day out in the water. It makes for a great beach towel.
Designed to be worn at the pool or the beach, it's made from super absorbent, breathable and quick-drying cotton towelling. You can't get much better than the feeling of being wrapped up in one of these post-swim, its lightweight fabrication means it's easy to throw on but will also keep you dry and snug. We know it's Winter, but there's nothing stopping you from planning out Summer early.
Loungewear: Experts in all things comfort, the Oodie also has an (unsurprisingly) amazing loungewear range. From cardigans to track pants to oversized hoodies, they have a range of fun colours and styles to choose from, and no matter what you choose, we guarantee it will be oh-so-soft and comfy.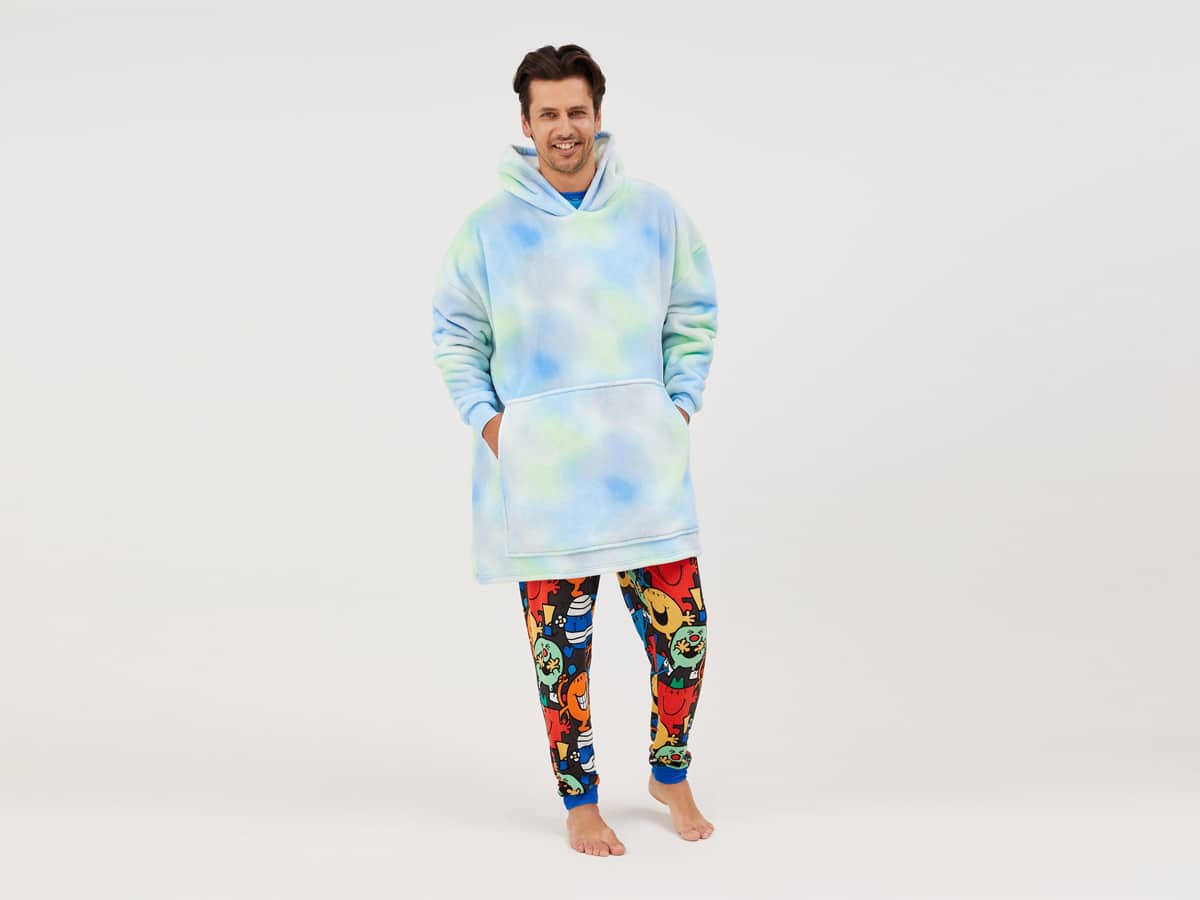 2. Cotton On
If you're not going to fork out for The Original Oodie, then you might as well save a few bucks and opt for something cheap. At this end of the price spectrum, you'll find Cotton On, offering a 100% Polyester Oodie alternative that's available in a range of psychedelic tie-dye patterns.
---
Featured Video from Man of Many
---
We actually prefer these patterns over those on offer from The Oodie, however, the cheaper price indicates cheaper materials are being used and it shows in the product. These hooded blankets are also a bit shorter in length, meaning your legs will probably get cold if you're snuggling up on the couch, while the elasticated cuffs help mitigate any temperature leakage around the arms.
Beyond the material, the front pouch pocket is a great place to store your phone, or maybe the TV remote.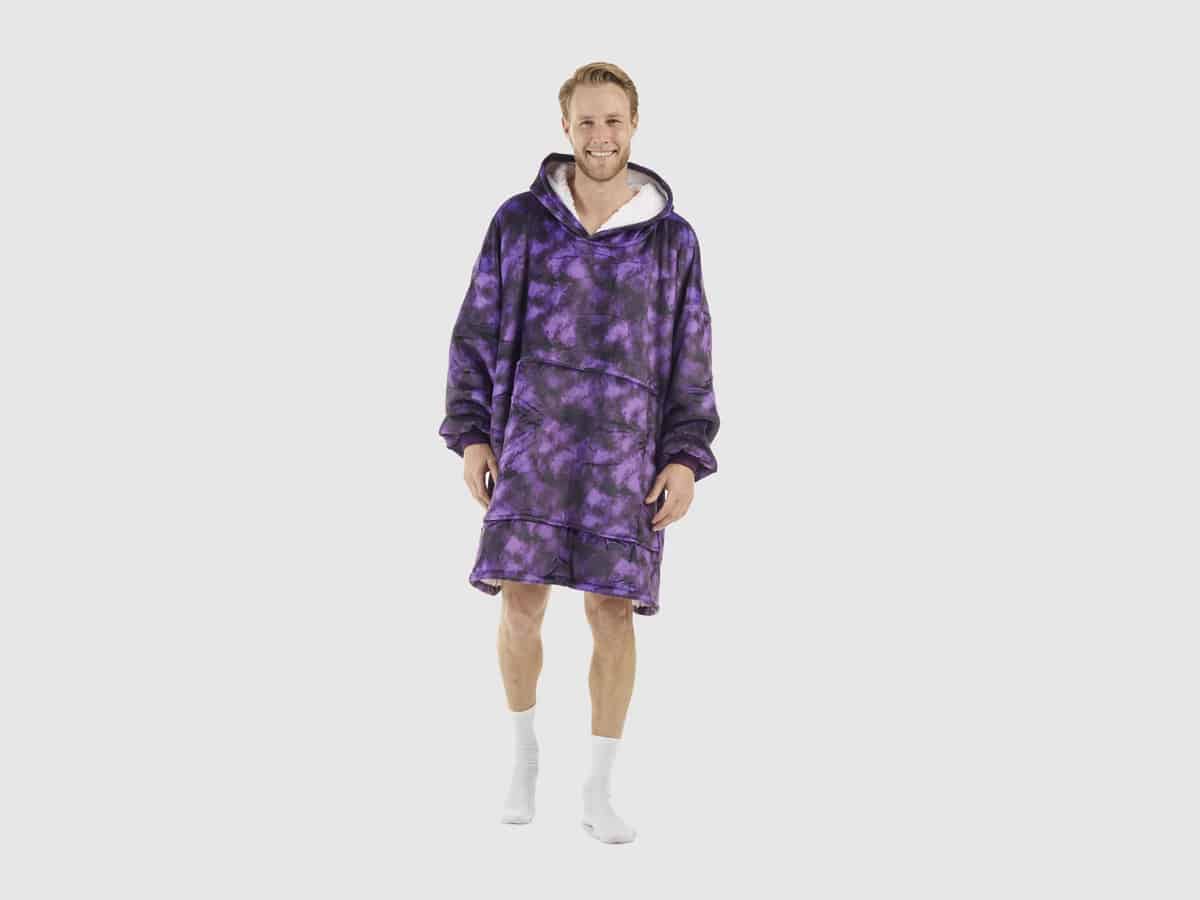 3. The Iconic
One of the only Oodie alternatives on the market that can actually go toe to toe with the original, Happey is available online at The Iconic from $99.95 AUD.
Available in a wide range of patterns, we're a sucker for tie-dye and with seven different colours to choose from you'll be spoilt too. Unlike most of the cheaper hooded blankets on this list, Happey doesn't skimp out on the length of the blanket, covering most of your thighs and some of your knees (depending on height). We're not quite sure what kind of bloke would choose to wear a Crypto Blanket Hoodie, but we're not interested in finding out.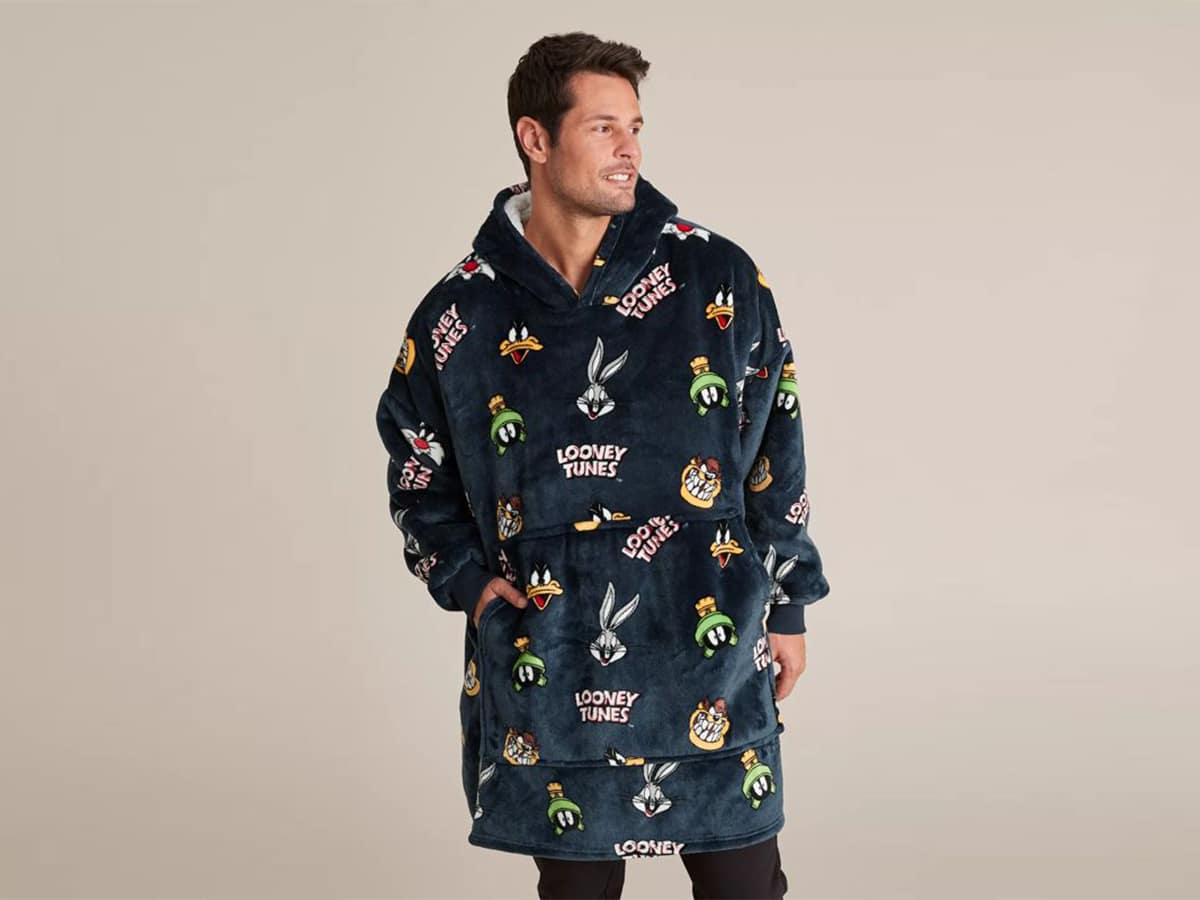 4. Target
Target has delivered its Oodie alternative once again with the 'Swag' licensed Oversized Hoodie in multiple patterns such as Looney Tunes and Rick and Morty. Often found on discount, you can pick up a Target Oodie for less than $50 AUD.
In terms of materials, the poncho-style Ooodie features a hood, oversized front kanga pocket and fleece lining for extra comfort. It's made from polyester, which can be quite a sweaty and hot material unless you're sitting in a very cold room so keep that in mind before purchasing.
If you're looking to pick up a few for the whole family, Target offers adults and kids unisex sizing, so the whole family can be cosy and matching.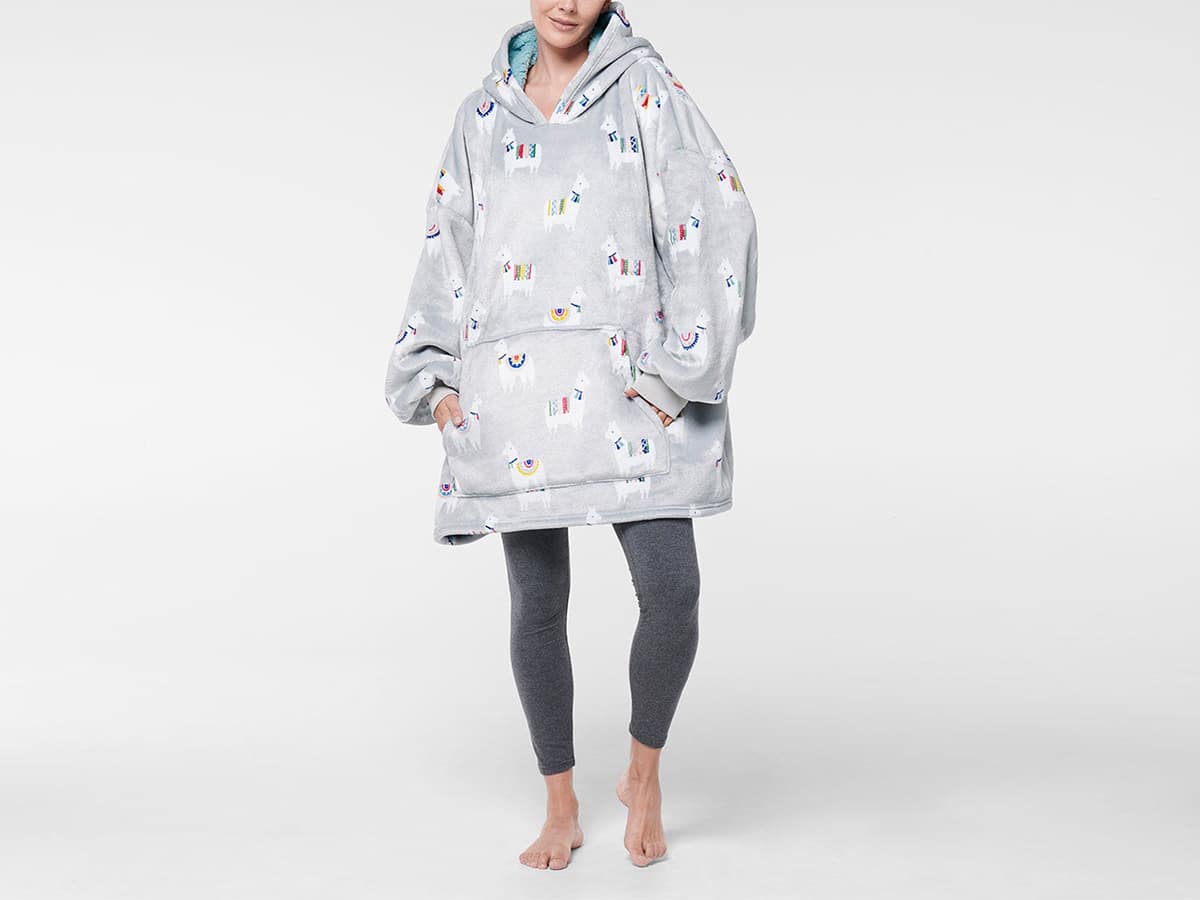 5. Bed Bath N' Table
If you're looking for the highest quality Oodie alternative, we can't recommend these hooded Sherpa blankets from Bed Bath N' Table enough. While they don't share exactly what material they're made from, the lining leads us to believe its a polyester cotton mix, and they feel like that in hand.
All of their wearable blankets are hooded and lined with a fluffy Sherpa reverse and an ultra-soft finish. As is the case with most of the inclusions on this list, they're available in kids and adult sizes in a range of fun designs including llamas, smashed avo and pizza patterns.
Features are shared across the board, with a kangaroo pocket on the front, long sleeves with elastic cuffs, and a hood. Length-wise, these are about the same as the Target and Big W options.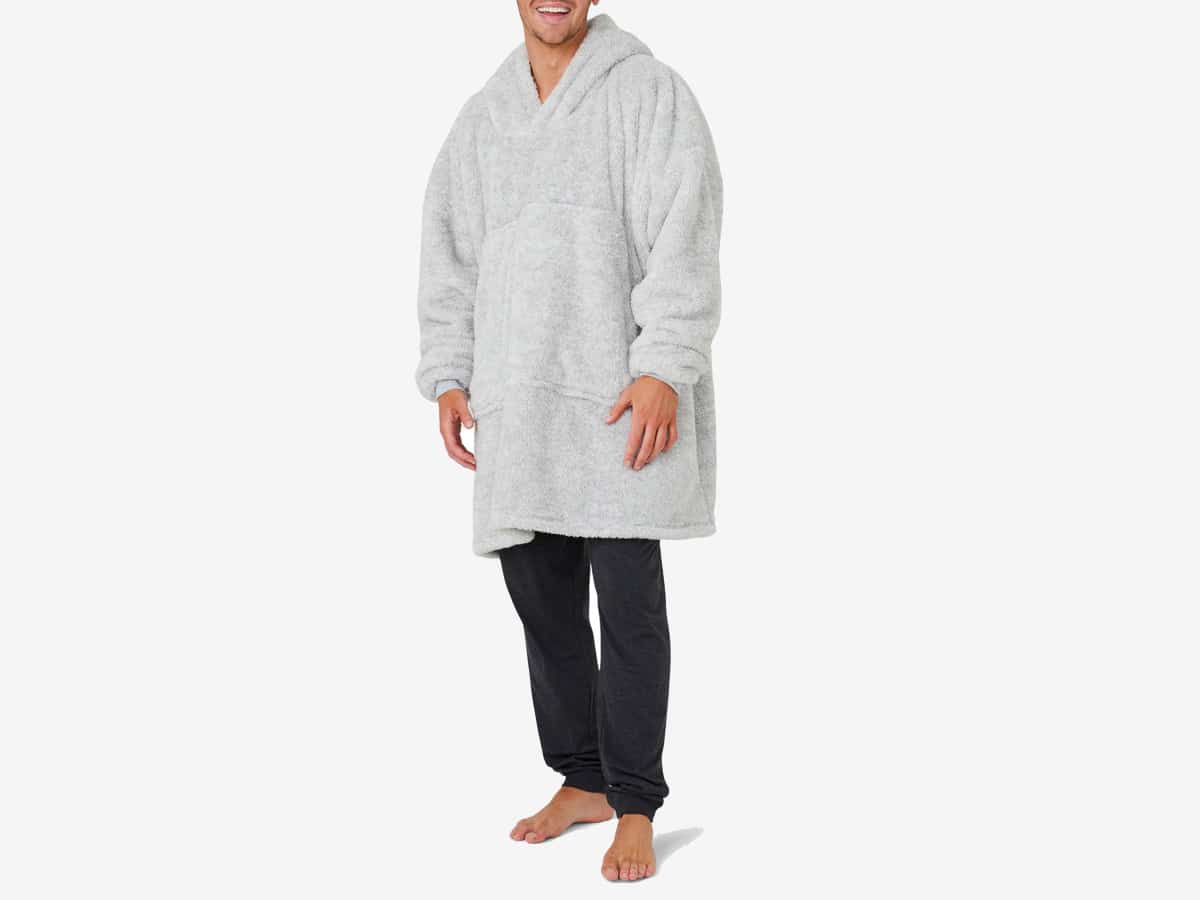 6. Big W
When you just want something cheap and cheerful, it's hard to go past Big W's Brilliant Basics Oversized Hoodie. It's plain and simple, with long sleeves, a hoodie, a double-ended pouch pocket, and a terry-style polyester material finish. If you're looking to explore the use cases before you commit to the Original (and more expensive) Oodie, this is a great option.
Very similar to both the Target and Cotton On Oodie alternatives, you can pick up one of these for less than $30 AUD, making them some of the cheapest on the market.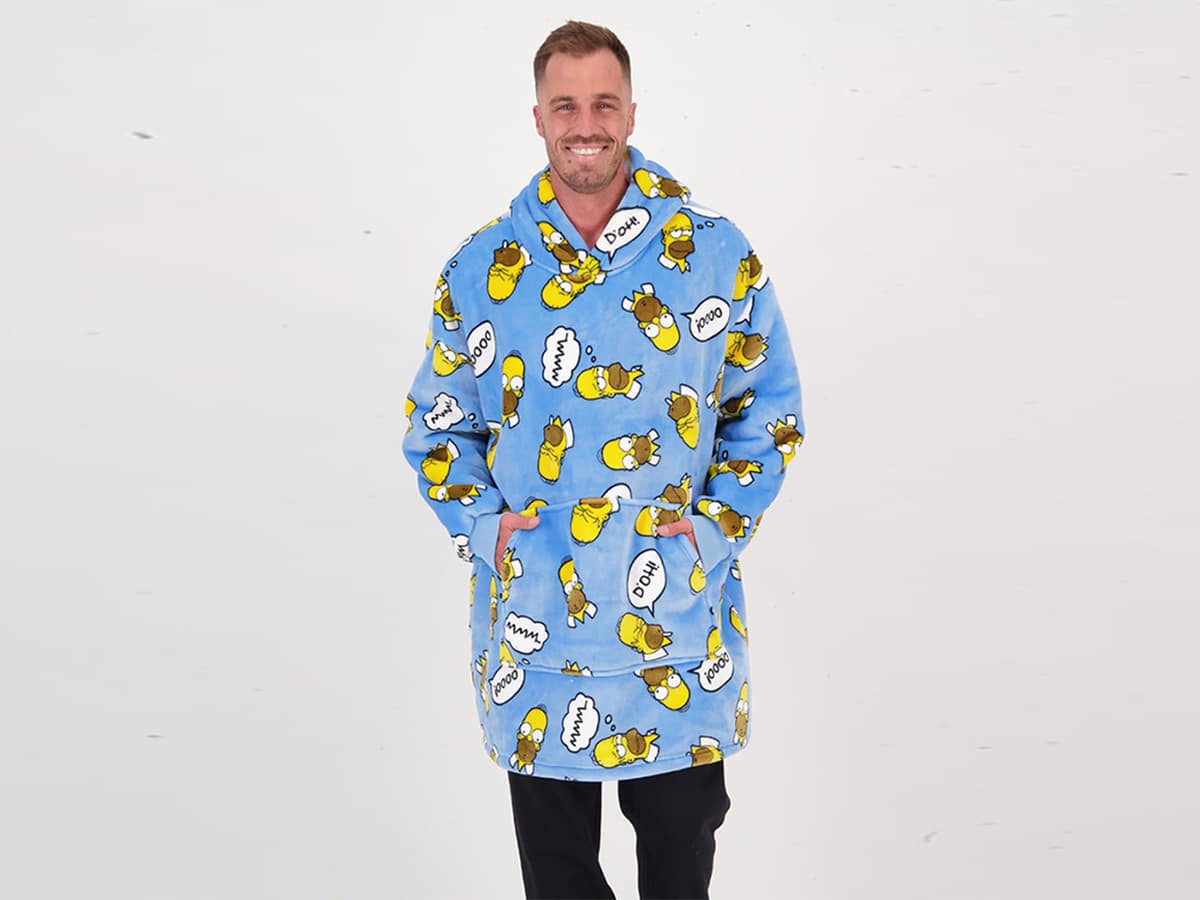 7. Best & Less
When the Big W and Target hooded blankets are out of stock, we recommend picking up one from Best & Less. The construction appears to be shared across the board at this end of the market, with these looking and feeling very similar to those aforementioned brands.
These Oodies feature hoods and pockets, and they have Super Mario and Batman patterns. Say no more.
How Man of Many Chose the Best Hooded Blankets
With more than 10 years of experience as a leading voice in the Australian fashion editorial landscape, Man of Many's team of fashion editors has compiled a list of the best Oodie hooded blankets and alternatives. In determining what does and does not make the list, they've considered the market-leading products and ranked them in terms of price point, quality of materials, comfort, and warmth. In addition to their own opinions, it takes reviews via the company's websites, listening to customer feedback before deciding upon those selected in this list.
How to Take Care of an Oodie
How to Wash Your Oodie
Washing your Ooodie is pretty much just like washing any other delicate garment. Hand or machine wash using cold to warm water (40°c maximum) on a gentle cycle. Use only very mild detergents and avoid mixing with other colours. To preserve the cuddliness and softness of the Oodie for as long as possible, hand washing it in cold water is the way to go. FYI- do not tumble dry and do not iron.
How to Fold Your Oodie
Hoodie blankets can be hard to fold, that's for sure, so here's our fool-proof guide on how to fold your special Oodie. Fold one-third of the Oodie over to the centre, fold down the arm, fold another third over, then fold down the other arm, then roll up the Oodie as tight as you can as then pull the hood over the bundle (ensuring you've rolled the Oodie tight enough so it doesn't stretch) and there you have it – an Oodie marshmallow!
Should You Wear Something Under Your Oodie?
This is totally up to you. We recommend wearing a light layer under your Oodie, so that you don't have to wash your Oodie as often. An extra layer is also good for extra warmth as well as hygiene reasons.
Where Should You Store Your Oodie?
Keep your Oodie in your wardrobe with your other clothes, where it will be nice and safe and ready for you to snuggle into.
Oodie FAQs
Is The Oodie worth the price?
Yes, the original Oodie is worth the price, it remains the best hooded blanket on the market with superior design, construction, and materials. It's the comfiest to wear during the winter with it's oversized construction that's longer than any other cheaper competitor, while the material Toastytek has been trademarked for its coziness.
What's the best Oodie alternative?
The best Oodie alternative is the Happey blanket hoodie available on The Iconic. It's priced around the same as the original Oodie, although, it comes in a variety of different colours and shades. You won't find a decent quality Oodie alternative for less than $99.95 AUD because of the cheaper polyester construction used on the cheaper variants.
You'll also like:
---
Featured Video from Man of Many