50+ Best Sneakers for Men to Wear Right Now
Men's sneakers have evolved from mere functional footwear to iconic fashion statements. With roots possibly tracing back to Nike's Air Jordans in the 1980s, today's sneaker landscape boasts not only limited editions and exclusive collabs but also trending styles like brown leather and vegan sneakers for business casual appeal. As both emerging and veteran brands continue to innovate, it's a golden era for sneaker enthusiasts. Dive into our Sneaker News for the latest updates, and let Man of Many's comprehensive sneaker guide lead you through this dynamic world. Ready to lace up?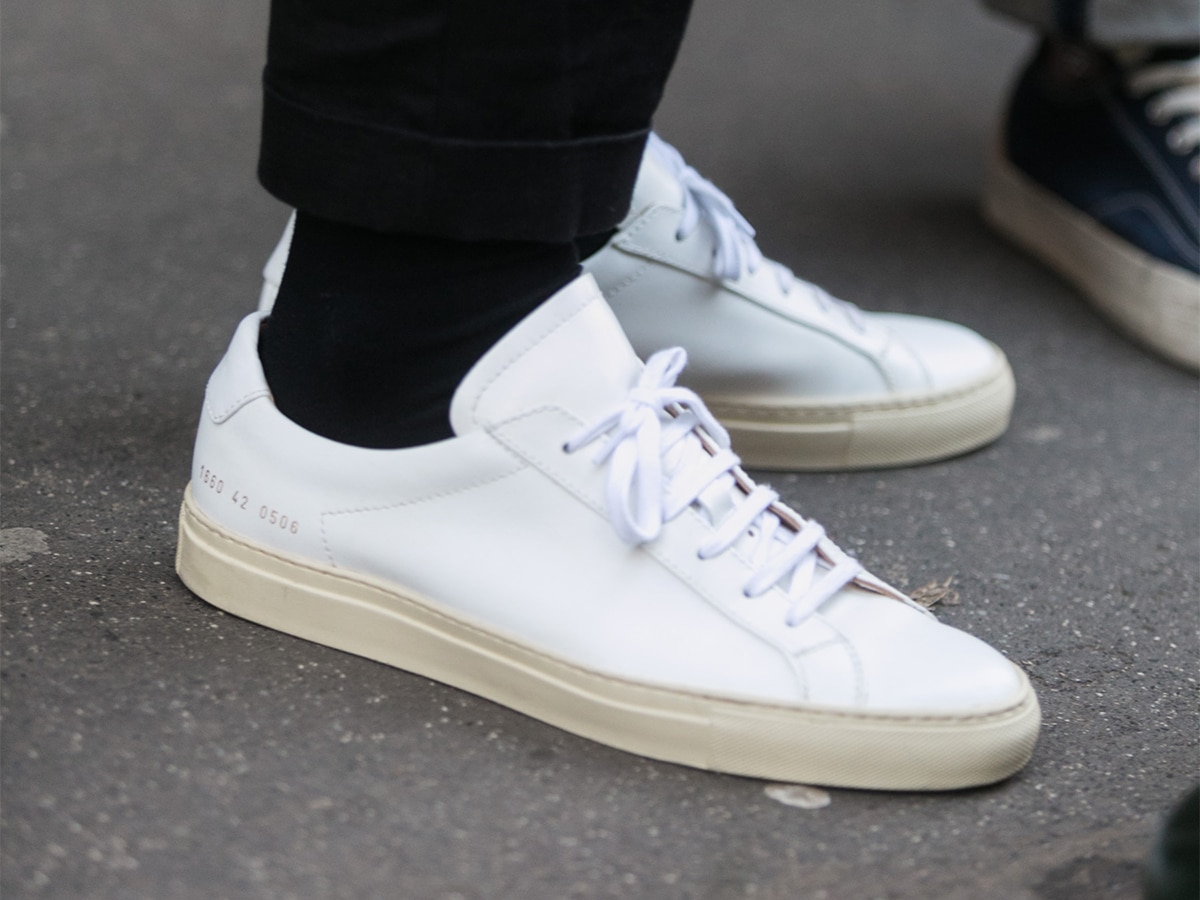 Best Sneakers for Men by Colour
We live in a time where formal dress codes are loosening whilst casual dress codes are taking on more style-conscious dimensions. The best men's sneakers cut a direct path through these evolving trends and become all the more versatile as a result. No longer are consumers merely looking for sneakers to wear during pick-up basketball games and tennis matches, but to dinner dates and work meetings as well. Every detail counts but let's start with the most obvious one: colour. Consider the following options and click accordingly to find additional coverage.
RELATED: Want to keep up with the latest sneaker news? Check out the latest sneaker news.
White Sneakers for Men
Men's white sneakers pull triple duty in that they're functional and fashionable, but also something of a blank slate upon which one can build his ensemble. Exhibiting a timeless allure, this particular colour category never goes out of style as much as it does explore new modes of expression with each new decade. From the retro vibes of the adidas Stan Smith and Converse Chuck 70 to the sporty performance of Nike's Air Force 1 and the stylish aesthetic of the Common Projects Achilles Low, there's clearly more to the minimalist white sneaker than first meets the eye. You'll find those silhouettes and more in our round-up of the best white sneakers for men below.
Black Sneakers for Men
Similar to white sneakers, the best men's black sneakers deliver effortless versatility and timeless appeal. No one argues with black, after all, and that's as true now as ever before. Famously adept at concealing signs of wear, this is the logical colour of choice when you're looking for long-lasting athletic footwear. It's also a boldly stylish base colour on minimalist silhouettes of premium leather, such as MONOCHROME's Low Midnight or Saint Laurent's Andy (to name just two quick examples). Suffice it to say, there are plenty of options on our list of the best black sneakers for men below.
Brown Sneakers for Men
It might be an emerging category, but brown sneakers for men are becoming more and more popular as the shoes themselves take on more functionality outside of fitness. Many of the best silhouettes combine premium leather uppers with rubber soles and thereby straddle multiple dress codes at once. If there was ever a type of sneaker that you could wear to the office or a semi-formal event, it would be something like the Crown Northampton Harlestone Derby or the KOIO Capri. Heck, you might not even think of the word "sneaker" when scoping our list of the best brown sneakers for men below, but that's not necessarily a bad thing.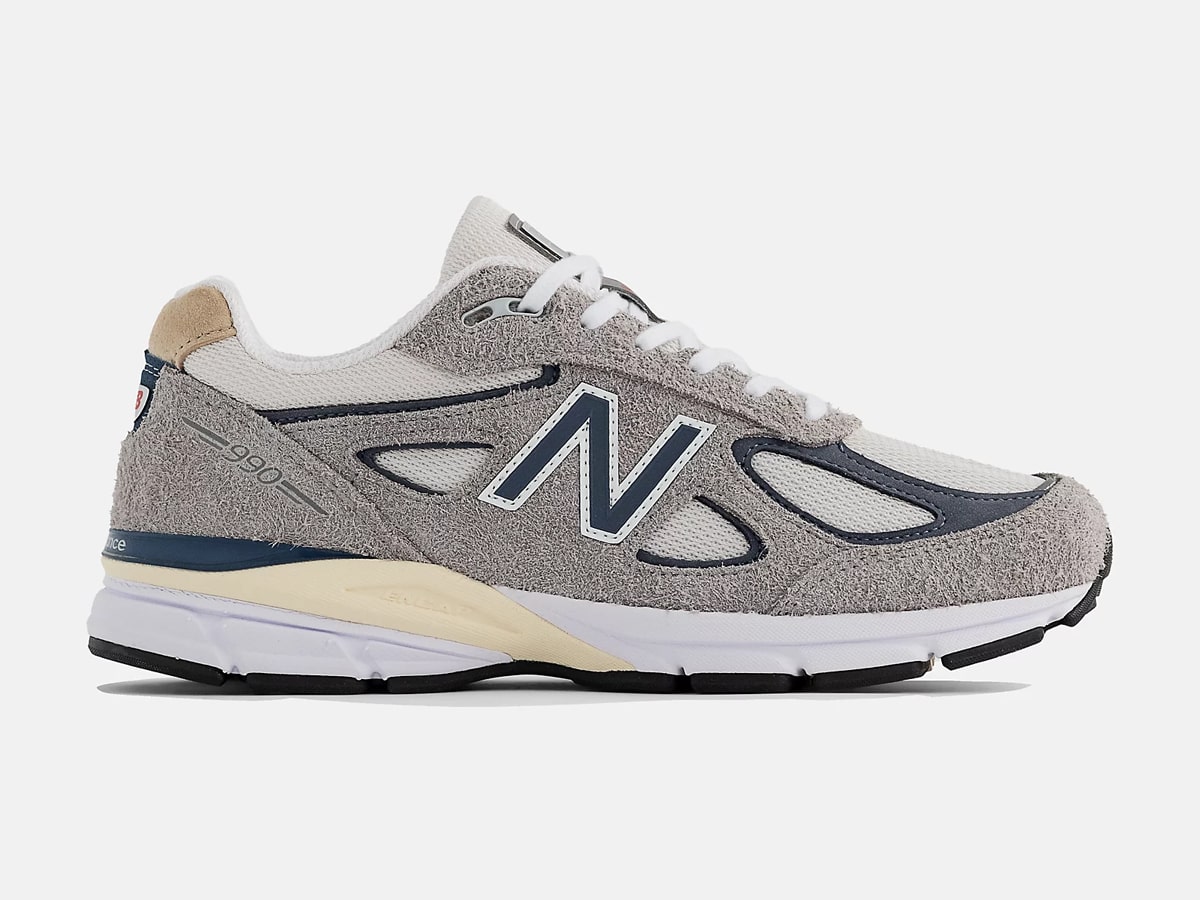 Best Sneaker Styles for Men
With men's sneakers surging in popularity around the globe, there's come no shortage of new styles, uses, and designs. Having tracked this fashion category for over a decade, we've definitely seen some wild concepts emerge and take fire amongst avid sneakerheads. Meanwhile, there's still a slew of sporty silhouettes released every year for those who just want to hit the gym or the nearest basketball court. The result is an ever-expanding world of modern footwear that seems boundless in its potential and application, to the delight of wearers and collectors alike. No matter what style you seek, you'll find your favourite inside one of our style-based round-ups below.
Best Minimalist Sneakers
The minimalist sneaker category hasn't emerged over the last decade as much as it has exploded all over the world map. Combining premium materials with stripped-down aesthetics, all the sneakers on our list of the best minimalist sneakers for men lend themselves to a wide host of adjoining dress codes and ensembles. Prominent brands like Oliver Cabell experiment one detail at a time such as when they released their incredible German Army Trainers a few years back. It all makes for a truly exciting scene that continues to defy our very concept of what the word "sneaker" is supposed to entail.
Our guide to minimalist sneakers
Best Dad Shoes
Archetypal fathers tend to value simplicity, comfort, and utility when it comes to their footwear, hence the enduring popularity of the "dad shoe" (for lack of a better term). In our adjoining guide to the best dad shoes, we lay out the four key tenets of this particular style, which are as follows: fit, colour, function, and brand. Expect to find traditional colourways (white, mostly) and ergonomic designs from familiar brand names such as Nike, adidas, New Balance, and others. Sometimes, the basic way is the best way.
Best Jordans
There's no sneaker story more iconic than the development of the original Air Jordan, which changed the footwear game overnight and turned Nike into an absolute powerhouse. Here we are over three decades later and this legendary line is still killing it as if Jordan himself were still winning NBA championships. Even with the emergence of assorted celebrity sneakers and exclusive releases, the mighty Jordan remains in a class of its own.
Our list of the best Jordans of all time
Best Slides for Men
We use the word "sneaker" loosely when talking about our favourite slides and sandals for men, all of which slip on with ease and offer the best in casual comfort. As one might expect, athletic brands such as Nike and adidas offer some of the world's most popular iterations. On the more luxurious (i.e. expensive) end of the spectrum are stylish examples from names like Bottega Veneta and Gucci. No matter where you land, your feet will definitely thank you.
Our guide to slides and sandals
Best Running Shoes for Men
Remember the times when the word "sneaker" was more or less exclusively synonymous with athletic footwear? Well, that relationship is still alive and well, and our list of the best running shoes for men is here to prove it. You probably expected Nike and adidas as soon as you saw the topic at hand, but don't sleep on competing labels such as Hoka One One, Mizuno, and On. Get gait-tested before you buy and pay extra close attention to factors such as weight, cushioning, and support. You'll be up and running in no time.
Our list to the best running shoes
Best Sneakers to Wear With a Suit
Somewhere out there, a CEO is shaking his fist at the very notion of wearing sneakers with a suit. To that, we say, "Have you seen what they're doing with sneakers these days?" Plus, it's not exactly like the modern suit hasn't similarly shifted with the times to take on a broader meaning. For some of the best in semi-formal or business casual footwear, brands like Axel Arigato, Common Projects, Oliver Cabell, MYRQVIST, and others have you covered. Check out our list of the best sneakers to wear with a suit below for a fuller list.
Our guide to sneakers to wear with a suit
Best Nike Air Max 90
Like the coveted Jordan sneaker, Nike's Air Max 90 (formerly known as Air Max III) has become a subgenre unto itself in the decades since its initial release. Once at the forefront of athletic footwear, it now imparts a sporty retro vibe whilst luring in a new generation of sneakerheads and collectors. As you may soon discover, there's an impressive number of interpretations on this particular line.
We did our best to round up our favourite Air Max 90s for 'Air Max Day' back in 2021. The list remains accurate to this date, with shoes like the 'Bacon' and 'Dizzie Rascal' remaining personal favourites of ours. Check out the full list of the best Air Max 90s via the link below.
Our list of the best Air Max 90s of all time
Best Sneakers You Can Wear to Work
Dress codes have changed pretty much everywhere in modern society, including plenty of workplaces. However, don't take that to mean you can just roll into the office rocking the same pair of worn-out Reeboks that you rock to the gym. A quick pointer is to keep it simple and clean by sticking with neutral colours such as black, white, grey, and navy. Once those work sneakers start to show any form of wear and tear, consider replacing them.
Our guide to sneakers you can wear to work
Best Lunar New Year Sneakers
The Chinese Lunar New Year is celebrated with a spectacular sense of visual style and dedicated sneakers follow suit. Touting eye-popping designs and unique materials, these signature releases are often so distinctive that you'll be tempted to put them on display. Most of the best examples come from Nike but New Balance occasionally enters the foray with something like the 991 Made in England 'Year Of The Ox.' You're entering highly collectable terrain with outrageous price points to match so be prepared to spend big. In return, you'll get footwear that's quite unlike anything you've ever seen.
Our list of the best Lunar New Year sneakers of all time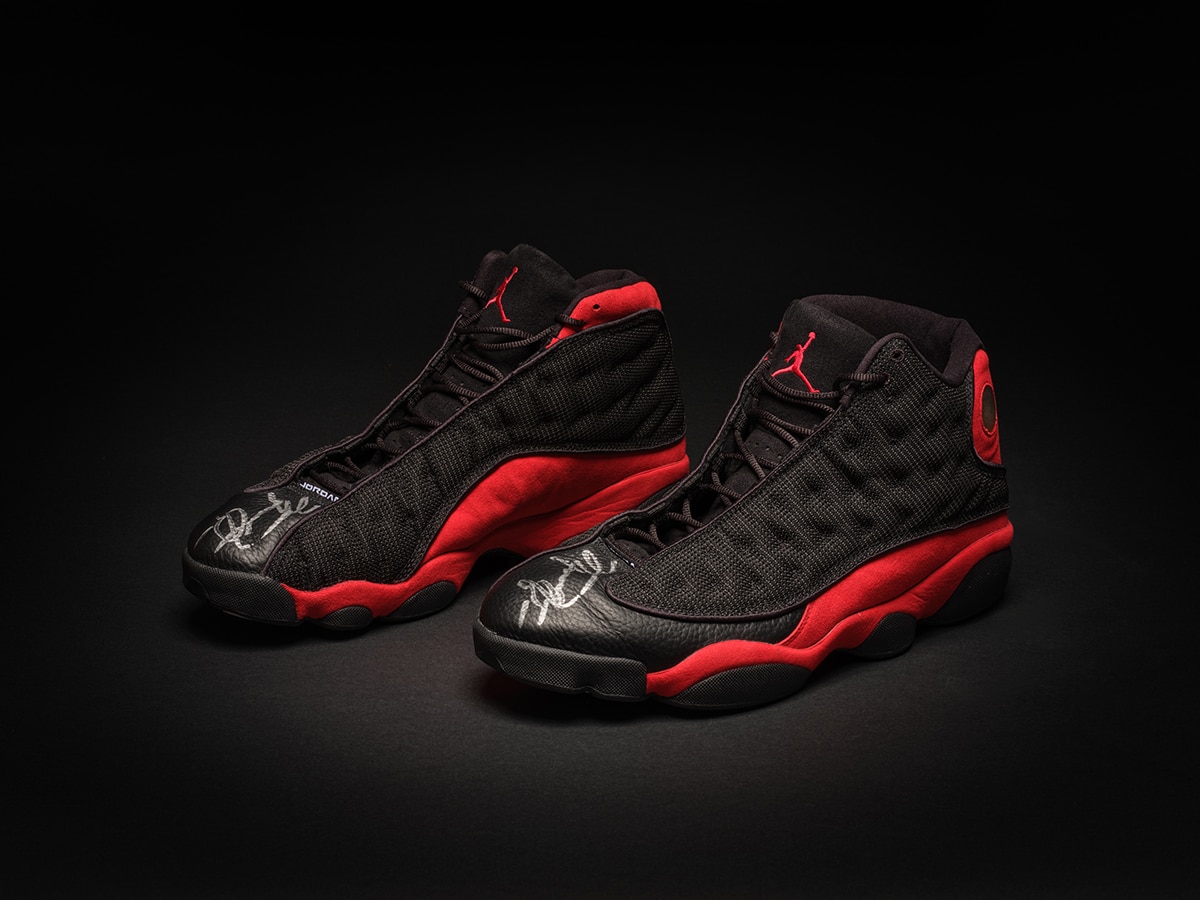 Best Sneaker Brands for Men
As diverse and creative as the modern marketplace might be, sneakers remain beautifully functional at their core. That is to say that most men just want a pair of shoes that will fit comfortably and offer proper support across a host of activities and terrains. It's then no surprise that some of the best sneaker brands for men are also some of the most familiar and experienced, such as Nike, adidas, Reebok, and New Balance. And if you're looking to dial things up with a pair of stylish leather silhouettes, brands like Oliver Cabell will expose you to an entirely new world of minimalist footwear.
Best Australian Shoe Brands
From established veterans like RM Williams to relatively new players such as MONOCHROME, Australia's footwear market is more robust than ever before. We've always churned out some of the world's best boots, but our approach to shoes and sneakers is becoming no less extraordinary. Support local brands so that this healthy industry can grow even bigger and better over the following years by checking out our list of the best Australian shoe brands below.
Our list of the best Australian men's shoe brands
Best Shoemakers
The majority of world-class shoemakers tend to stick with formal footwear, though Austria-based Ludwig Reiter did recently expand into ready-to-wear sneakers. Otherwise, our coverage of the best shoemakers puts you in touch with true artisans from around the globe, who carry on legacies that are centuries in the making. Here in Australia, meanwhile, shoemaker Andrew McDonald is bringing the finest European traditions onto native soil so be sure to pay him a visit.
Our list of the best shoemakers in the world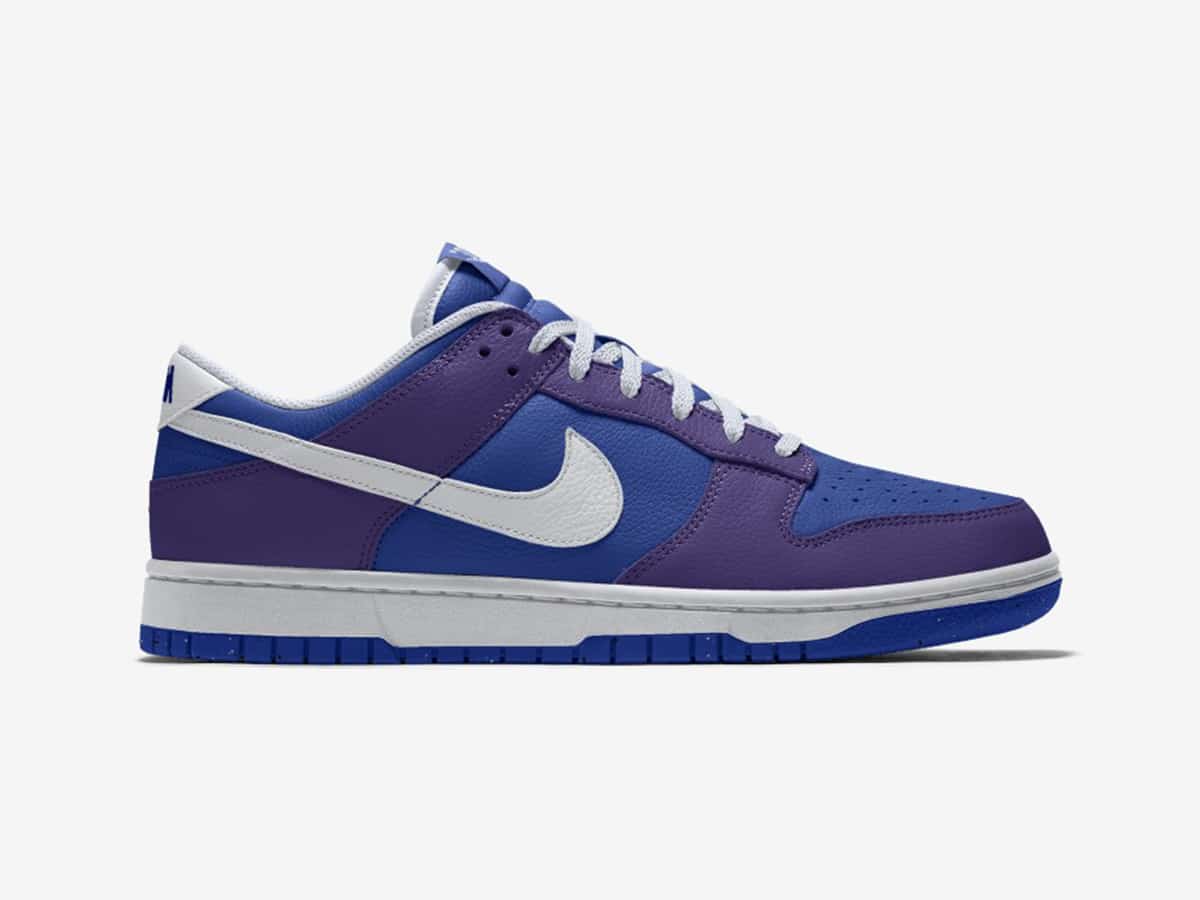 Best Custom Sneakers for Men
The market is such a juggernaut these days that major brands like Nike have established built-in customisation platforms for passionate sneakerheads. Dubbed 'Nike By You', it gives consumers the opportunity to experiment with different materials, details, and colourways in their pursuit of footwear perfection. Once your order is placed, Nike custom-makes the sneakers to your exact specifications. Here are two of the most popular silhouettes offered through the program.
Custom Nike Air Force 1
Did you know that Nike makes approximately US$800 million in Air Force 1 sales per year (as revealed in our separate article)? Thanks to the Nike By You customisation platform, meanwhile, this already popular silhouette takes on even more potential and possibility. Hit it up and let your imagination be your guide.
Our favourite custom Air Force 1 designs
Custom Nike Dunk Low
The Nike Dunk Low is another of the brand's mega-popular silhouettes that can be custom-made through the Nike By You platform. A personal fave is the 'Kill Bill' Dunk Low, which calls upon the colour design of Tarantino's martial arts classic. It's but one amongst a legion of possibilities awaiting savvy sneakerheads.
Our favourite custom Dunk Low designs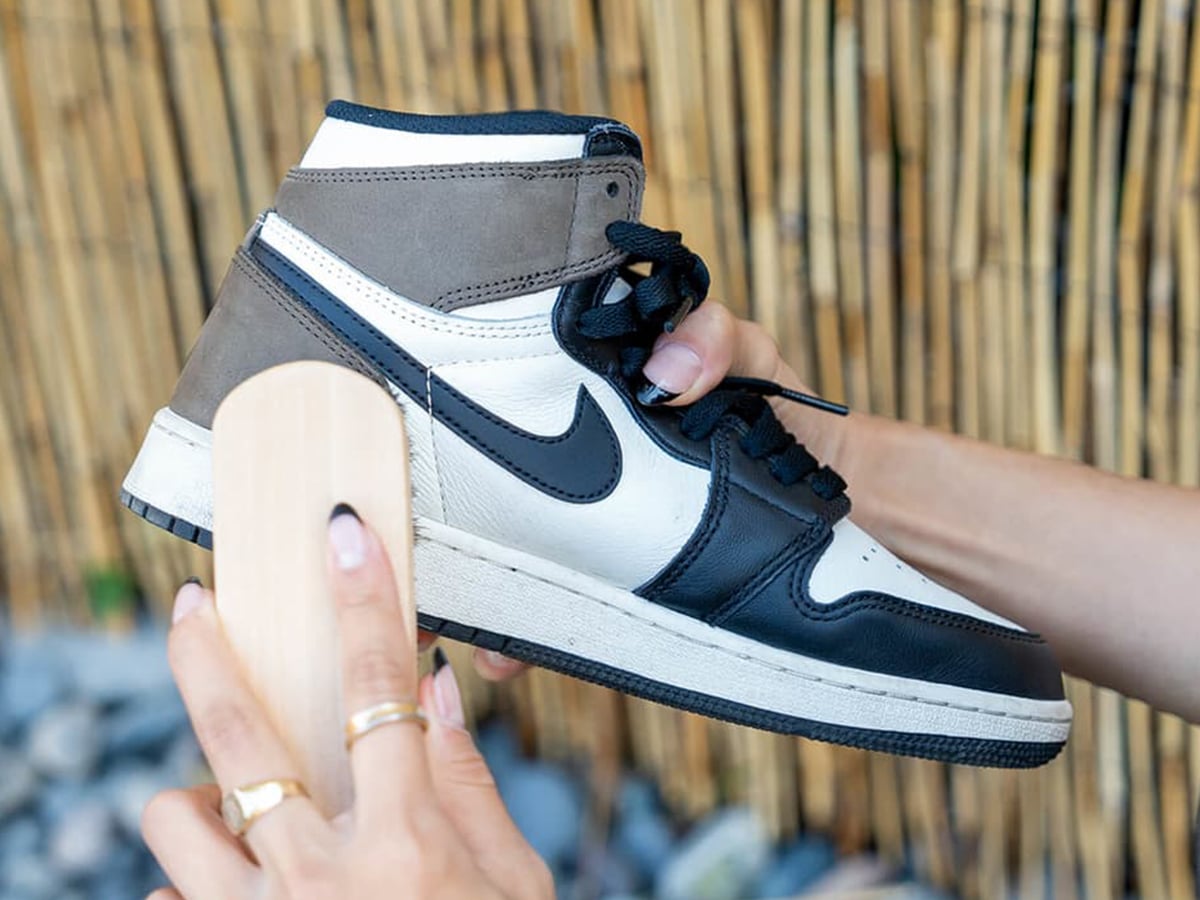 How to Take Care of Sneakers
Whether you're collecting watches, vinyl records, whisky, cars, baseball jerseys, sneakers, or some other prized possession, one thing remains consistent across the board: you have to take proper care of your stuff if you want it to retain value and condition. Don't just throw your limited-release kicks in the corner of a closet and assume they'll stay in top shape because at the very least they'll take on layers of dust over time. You made the investment, now protect it!
Best Sneaker Storage Boxes
The good news about taking care of your sneakers is that it doesn't require a lot of additional money or time. In fact, scoring a trusty storage box or stackable display case might be the beginning and end of your journey. Not only will it protect your sneakers from dust, but it also helps you organise your overall collection in an accessible fashion.
Our list of the best sneaker storage boxes
Best Shoe Repair Stores in Australia
Most of Australia's best shoe repair stores and cobblers hold court in Sydney and Melbourne and focus on leather boots and formal footwear. Does that mean they can't stitch up and restore the worn-out Jordans you found at a local thrift shop? There's only one way to find out and that's by paying them a visit.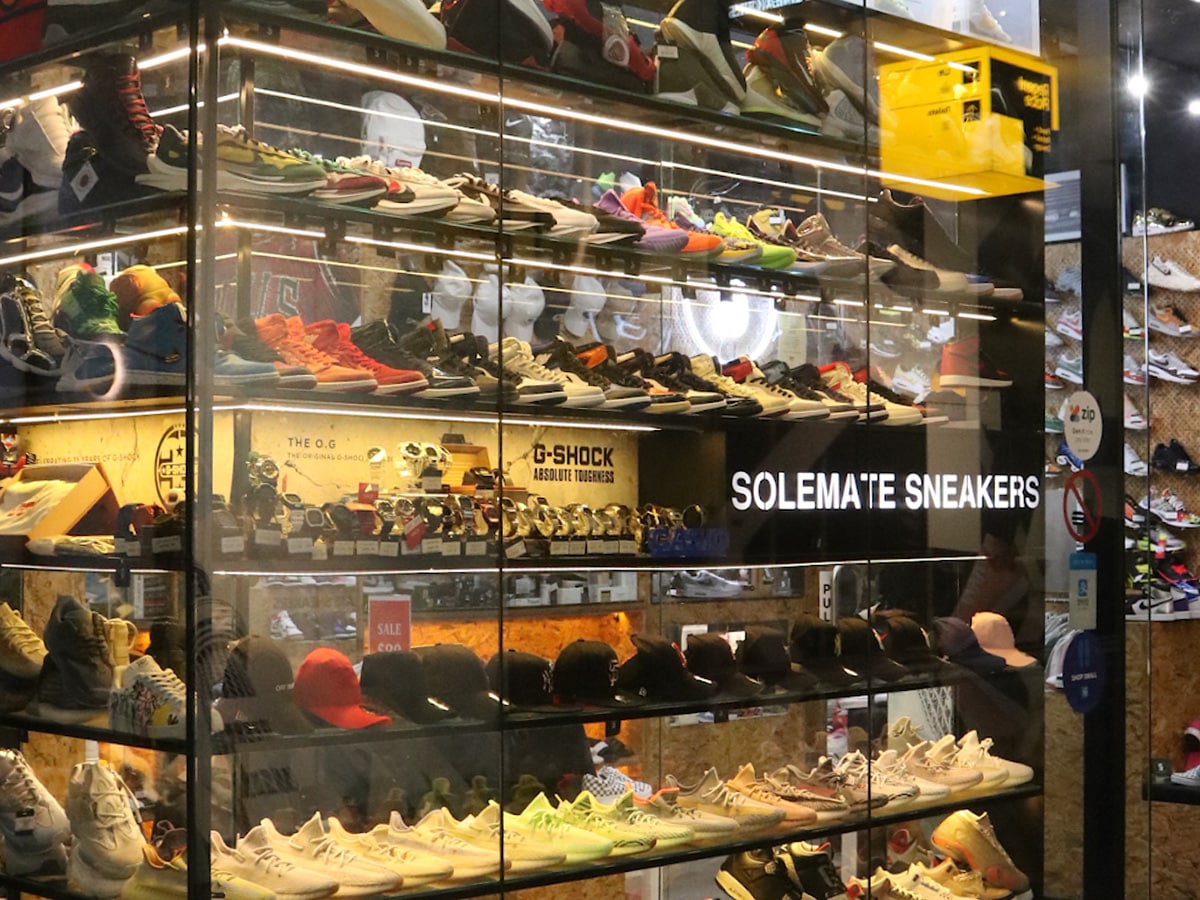 Where to Buy Sneakers for Men
Australia has caught sneaker fever just like the rest of the world, hence our growing marketplace of top-notch sneaker stores in places like Melbourne, Sydney, and Brisbane. It's always better to buy in person so hit them up and score yourself a pair of killer kicks. Welcome to the sneaker dome, baby!
You'll also like:
Sneaker FAQs
What are the best sneakers for men to wear every day?
Depending on your job, a pair of minimalist leather sneakers are some of the best all-rounders when you're looking at sneakers for men. They're smart enough to wear with suit pants, yet they're just as comfortable under a pair of tracksuit pants on the weekend.

Are white sneakers the best colour for men?
White sneakers are a classic style of sneaker for men. They really hit their stride in the early days of Tennis with shoes like the adidas Stan Smith, a shoe that remains at the forefront of fashion today.