12 Best Winter Perfumes and Fragrances for Men
Australia's winters are relatively mild, but not so much that you can't rock the best winter colognes and fragrances for men. These colognes are generally woody, spicy, warm and musky. They also tend to deliver heavier scents that last longer, in part because you're not working up a sweat and wearing them down. Some of these classics are versatile enough to do you right in any season, while others might work best when you're trying to heat things up on a cold winter day. Let's check out our favourites.
If you need help choosing, check out our guide on finding your own signature scent. And once you've found a cologne that suits you, refer to our article on applying cologne correctly. Now, let's check out the list of our favourites.
RELATED: Looking for a great fragrance? These are our favourites, as chosen by our editors.
Best Winter Fragrances for Men at a Glance
Our list of the best Winter fragrances for men goes like this.
Now we've had a look at our favourites, let's check out the complete list.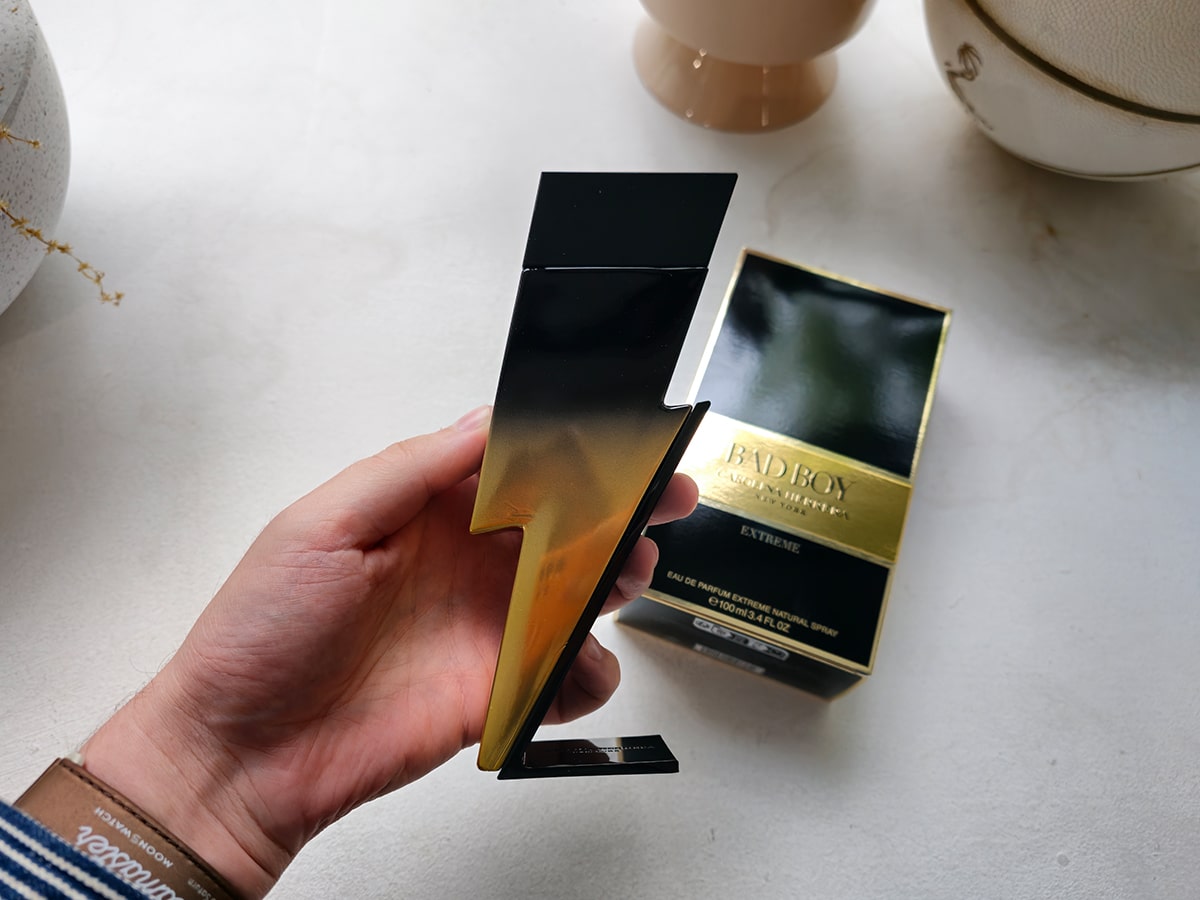 1. Bad Boy Extreme by Carolina Herrera
When in Winter, go spicy. We were blown away by the hits of fresh ginger and the warmth of vetiver des sables found on the nose of Bad Boy Extreme by Carolina Herrera. A layered fragrance, you'll soon notice the two-fold expression with high notes of citrus obtained through a process of 'flash distillation' that allows the perfumer to find the "truest sense of the plant with a much lower carbon footprint than when using traditional methods," according to the nose of the operation Quentin Bisch. Beyond all, it's the zesty scent of fresh bergamot that adds long-lasting appeal to this winter fragrance for men once it makes contact with your skin. Priced from $125 AUD it's well-priced and perfect for colder months.
Launched: 2022
Top notes: Ginger, Sage.
Middle notes: Vetiver, Cocoa.
Base notes: Patchouli, Tonka Bean.
Price: from $125 AUD
Shop at Myer Shop at David Jones Shop at Sephora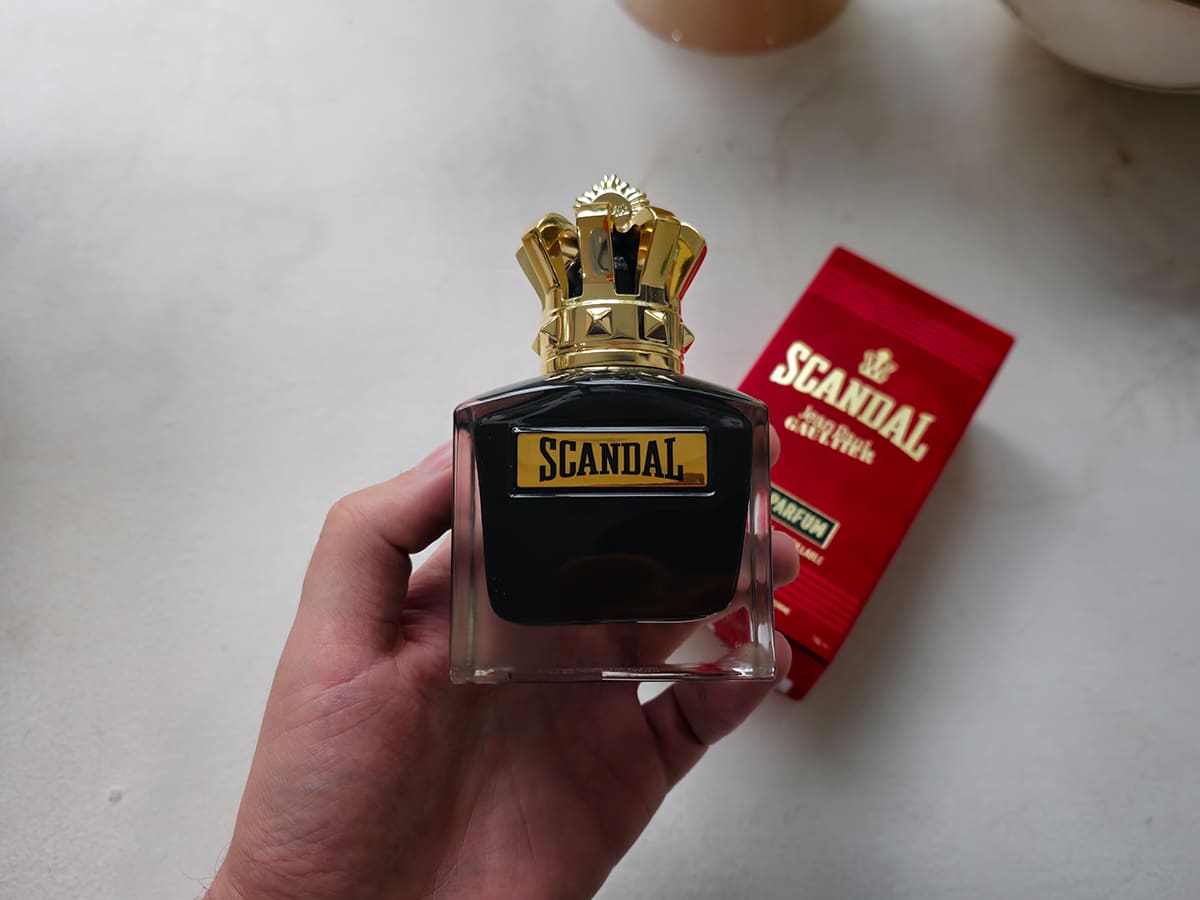 2. Scandal Les Parfums by Jean Paul Gaultier
If you're looking for a seductive winter fragrance then don't look past Scandal Les Parfums by Jean Paul Gaultier. The self-described king of sex appeal, we first fell in love with this cologne because of its velvet box and striking bottle design. After spraying it a few times, the smell really brightens upon contact with your skin, bringing mandarin, geranium, and jasmine to the forefront before the salted caramel scents kick in. You won't catch them at first, but before too long they shine through, foreplay if you will. If you're looking for a great nighttime winter fragrance for men, pick this one up via the links below.
Launched: 2022
Top notes: Geranium.
Middle notes: Tonka Bean.
Base notes: Sandalwood.
Price: from $118 AUD
Shop at Jean Paul Gaultier Shop at Myer Shop at Chemist Warehouse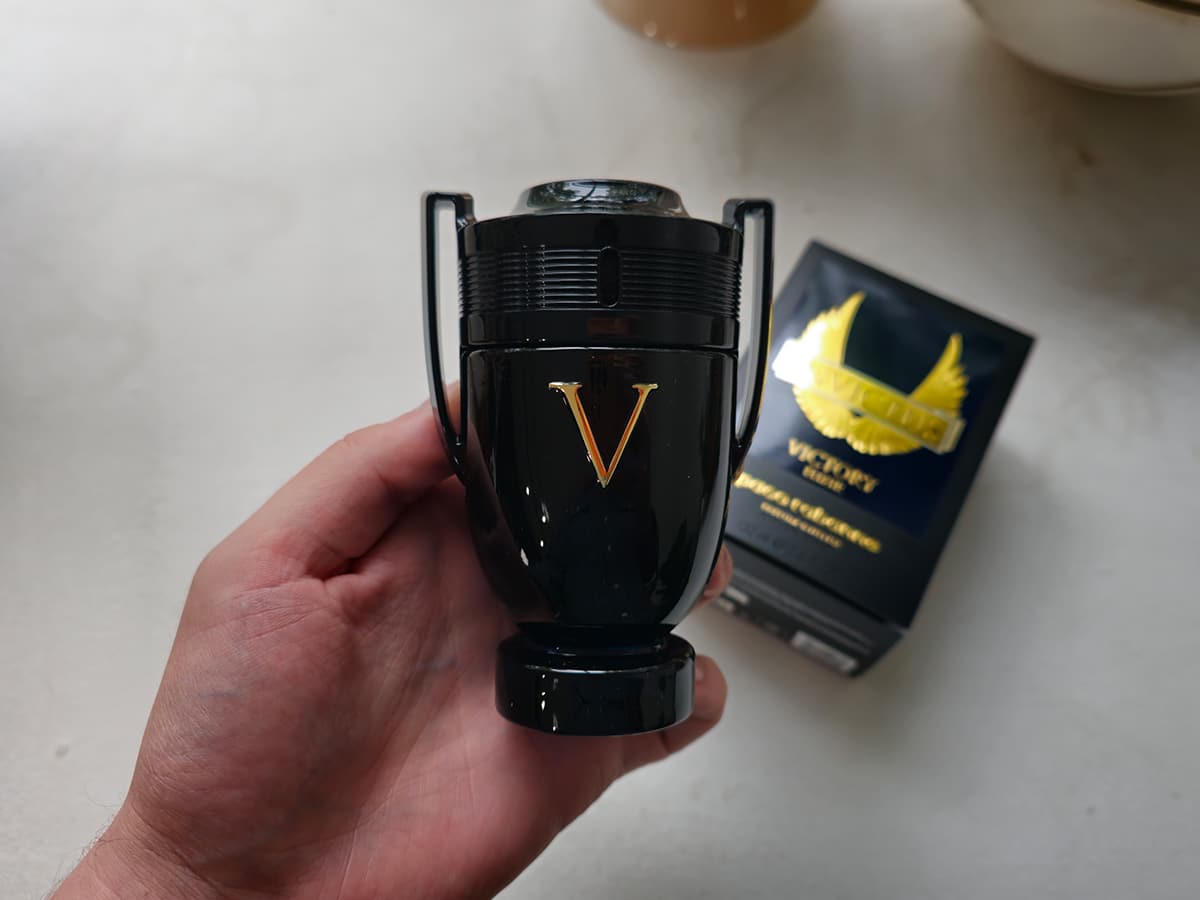 3. Invictus Victory Elixir by Paco Rabanne
Described by the brand as "opulent wood," we'd have to agree. We already loved Invictus Victory by Paco Rabanne but this 'Intense' version turns things up a notch in all the right ways. Ambery, woody, and spicy it's perfect for the colder months. One of three co-authors of the fragrance, Anne Flipo says that keeping the essence of the best-selling fragrance was at the forefront of the process "For this creation it was important to ensure the heritage of Invictus… its strong DNA is still present in Elixir while offering a new, irresistible darker facet. The addition of Indonesian patchouli is the secret ingredient in the spicy number, enhancing the opening tones of aromatic lavandin and green cardamom.
Launched: 2023
Top notes: Lavandin, Green Cardamom, Black Pepper.
Middle notes: Incense, Patchouli.
Base notes: Vanilla, Tonka Bean.
Price: from $137 AUD
Shop at Myer Shop at David Jones Shop at City Perfume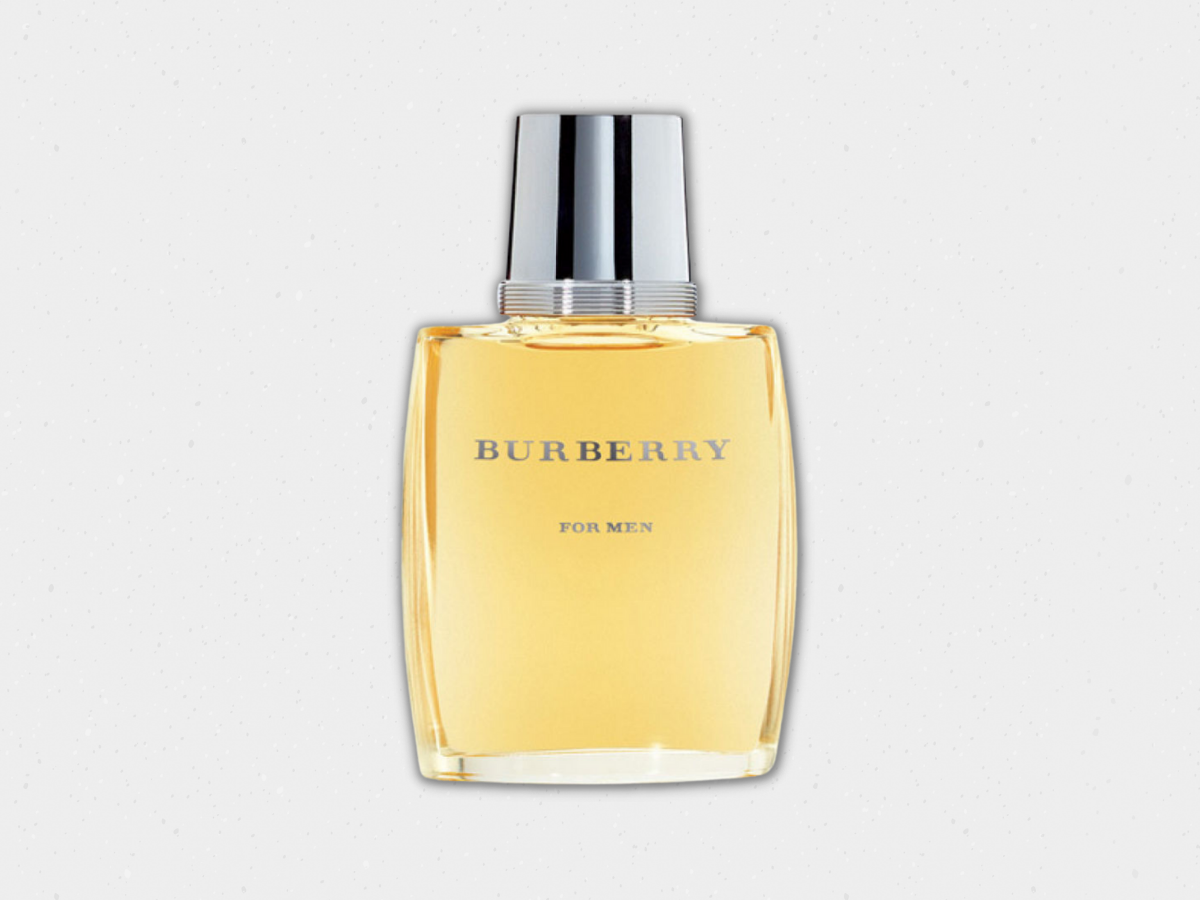 4. Burberry Classic by Burberry
Warm and woody, Burberry Classic for Men is just that, classic. It's been seducing minds and nostrils since 1995 and if you look in the cupboard of any fashionable man's bathroom, there's a good chance you'll find a bottle inside. This particular winter fragrance joins those heavier notes of sandalwood, musk and vanilla are lighter elements like jasmine, lavender and mint. You'll struggle to find a better companion for a cold winter day, except maybe a hot coffee.
Launched: 1995
Top notes: Mint, Lavender, Bergamot and Thyme.
Middle notes: Cedar, Sandalwood, Geranium, Jasmine and Oakmoss.
Base notes: Musk, Vanilla and Amber.
Price: from $69 AUD
Shop at Myer Shop at Catch Shop at My Perfume Shop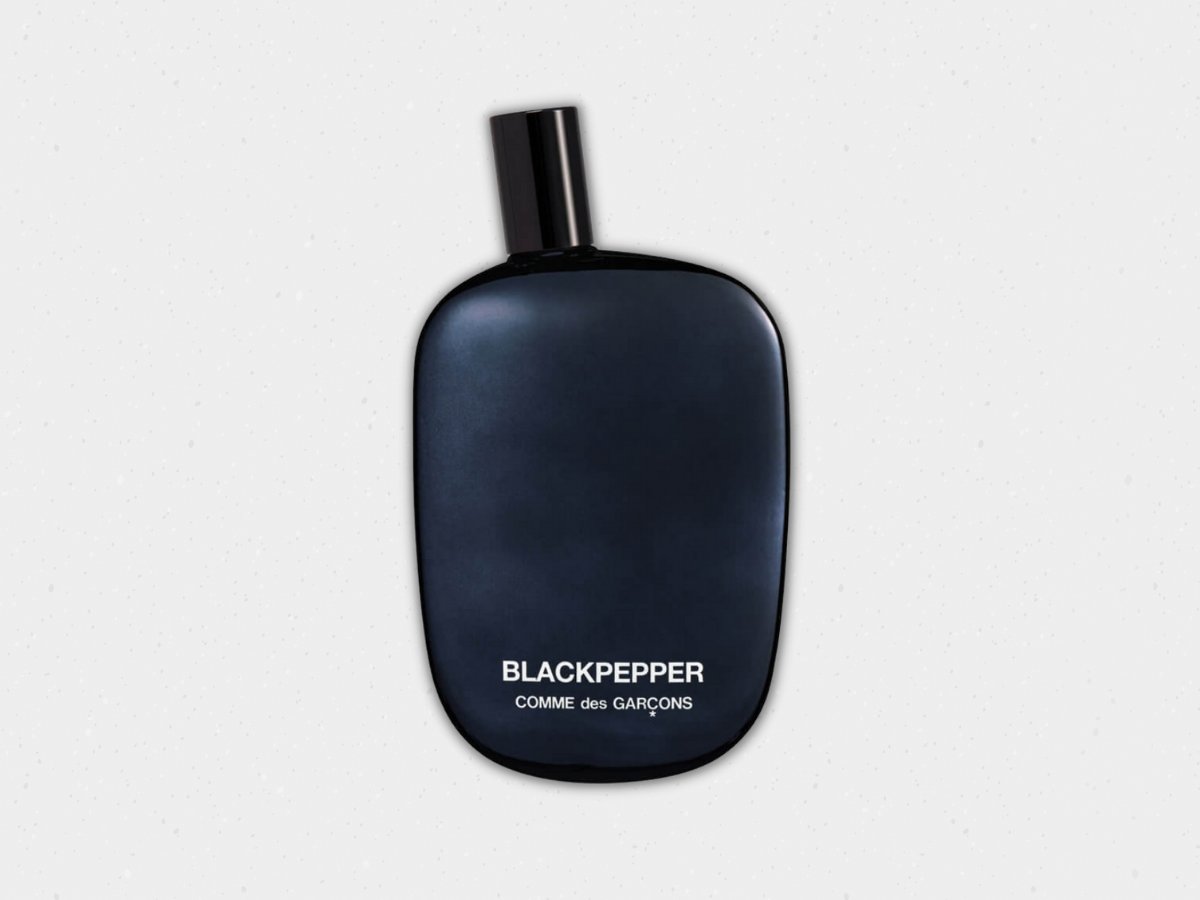 5. Blackpepper by Comme des Garcons
Blackpepper is a unisex stunner that employs patchouli, oud, black pepper and tonka bean to deliver a nose strikingly similar to its spicy namesake. Like most winter fragrances, expect a woody accord that serves as the perfect accompaniment to those chestnuts roasting on the open fire. Comme des Garcons serves up some of the best fragrances in the industry and Blackpepper follows the lineage accordingly.
Launched: 2016
Notes: Black pepper, cedar, patchouli, oud, tonka and musk.
Price: from $140 AUD
Shop at Comme des Gacons Shop at Mecca Shop at Selfridges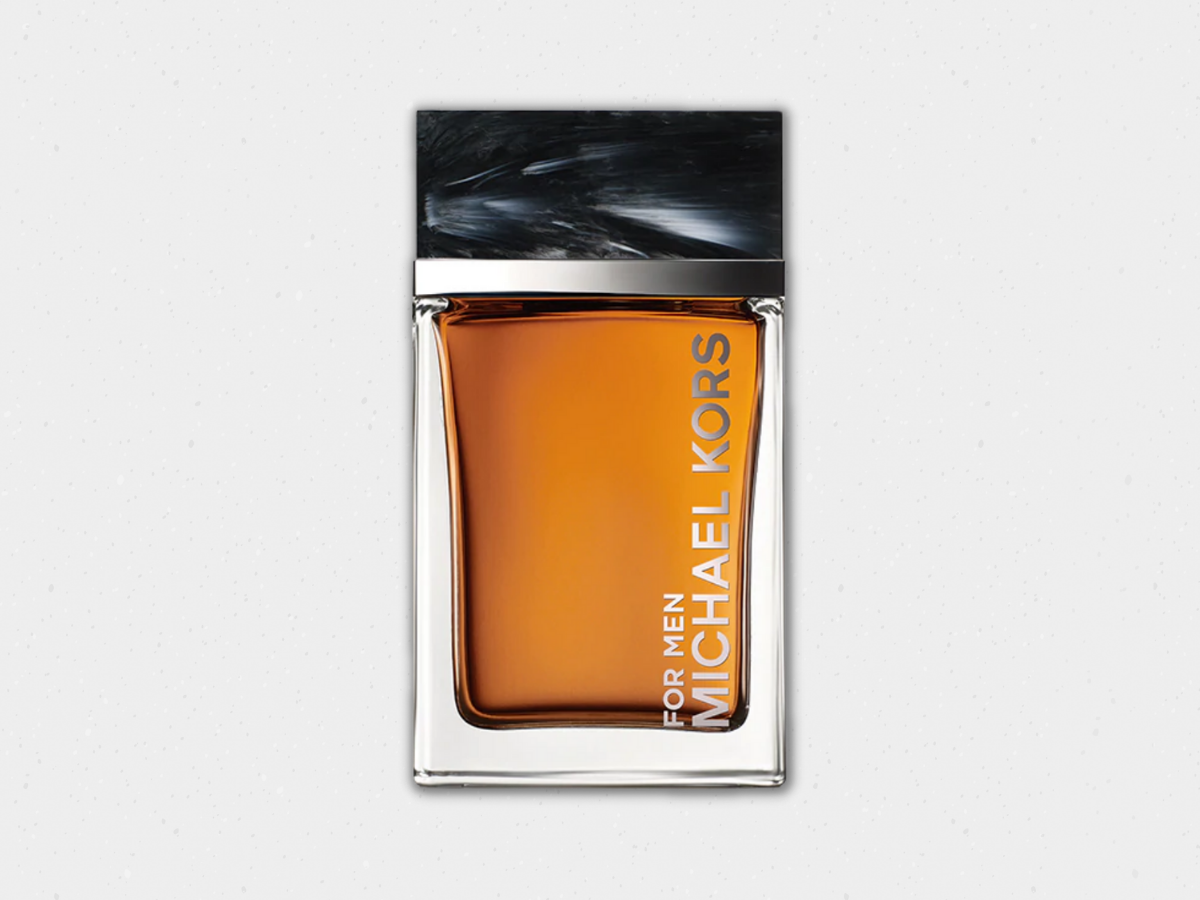 6. Michael Kors for Men by Michael Kors
While you might be used to seeing the 'MK' logo hanging off the side of your partner's handbag, Michael Kors achieves brilliant distinction by expertly bridging citrus and patchouli fragrances with this legendary winter cologne. Top notes of bergamot segue into a heart of incense while a musky foundation emanates with masculine allure. We absolutely love the honeyed colour liquid and the bottle is enough to seduce us alone.
Launched: 2014
Top notes: Star Anise, elemi, Thyme, Black Pepper, Bergamot and Coriander.
Middle notes: Suede, Incense and Sage.
Base notes: Patchouli, Sandalwood, Woody Notes and Musk.
Price: from $69.95 AUD
Shop at Michael Kors Shop at Fragrance Heaven Shop at Perfumery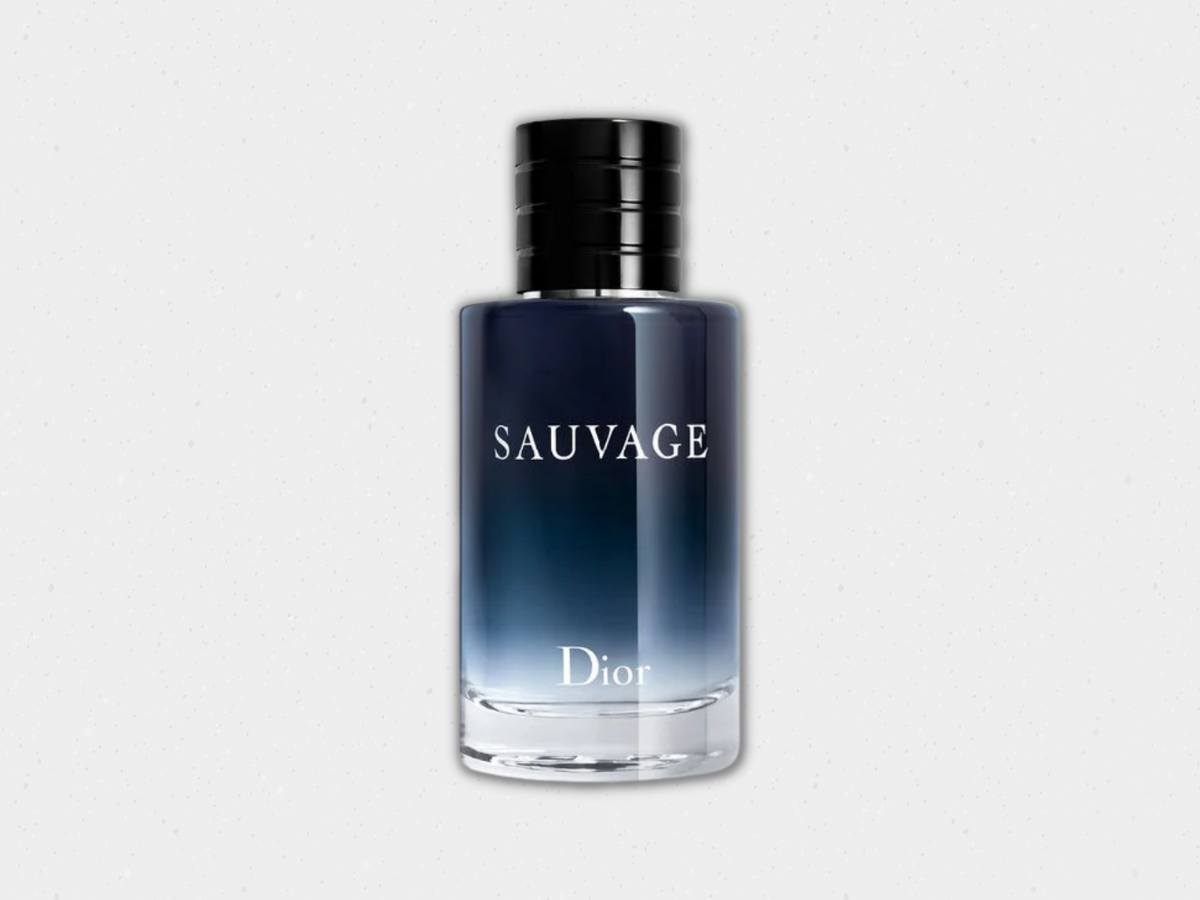 7. Sauvage by Christian Dior
Inspired by the clear blue sky and rocky mountains, Christian Dior's Sauvage will certainly serve you well in the winter, but the versatile fragrance also gets the job done no matter what the season. Fresh is the word thanks to raw notes of bergamot and pepper while a mild woody base provides some redolent heat.
Launched: 2015
Top notes: Calabrian bergamot and Pepper.
Middle notes: Sichuan Pepper, Lavender, Pink Pepper, Vetiver, Patchouli, Geranium and Elemi.
Base notes: Ambroxan, Cedar and Labdanum.
Price: from $140 AUD

Shop at Dior Shop at Chemist Warehouse Shop at Myer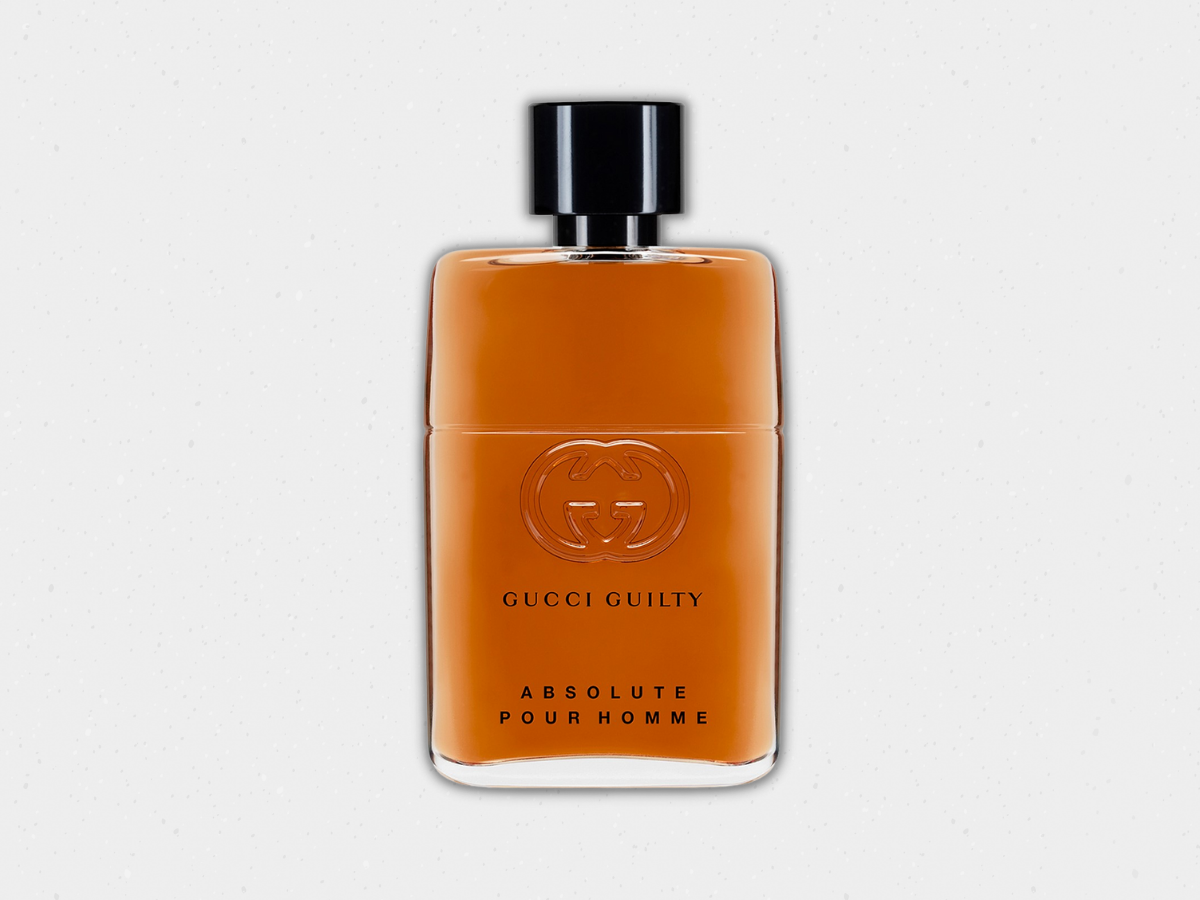 8. Gucci Guilty Absolute by Gucci
Launched only a few years ago Gucci Guilty Absolute is so hot it's guaranteed to warm up your winter. Like the Michael Kors addition, we absolutely love the bottle design and warmly coloured fragrance, but it's the scent that will instantly draw you in. Gucci Guilty features a leather accord bolstered by exotic, woody notes while the inclusion of vetiver gives it a grassy touch. A winner in any handsome man's eyes, and nostrils.
Launched: 2017
Top notes: Leather.
Middle notes: Cypress and Patchouli.
Base notes: Woody Notes and Vetiver.
Price: from $162 AUD
Shop at Myer Shop at David Jones Shop at Sephora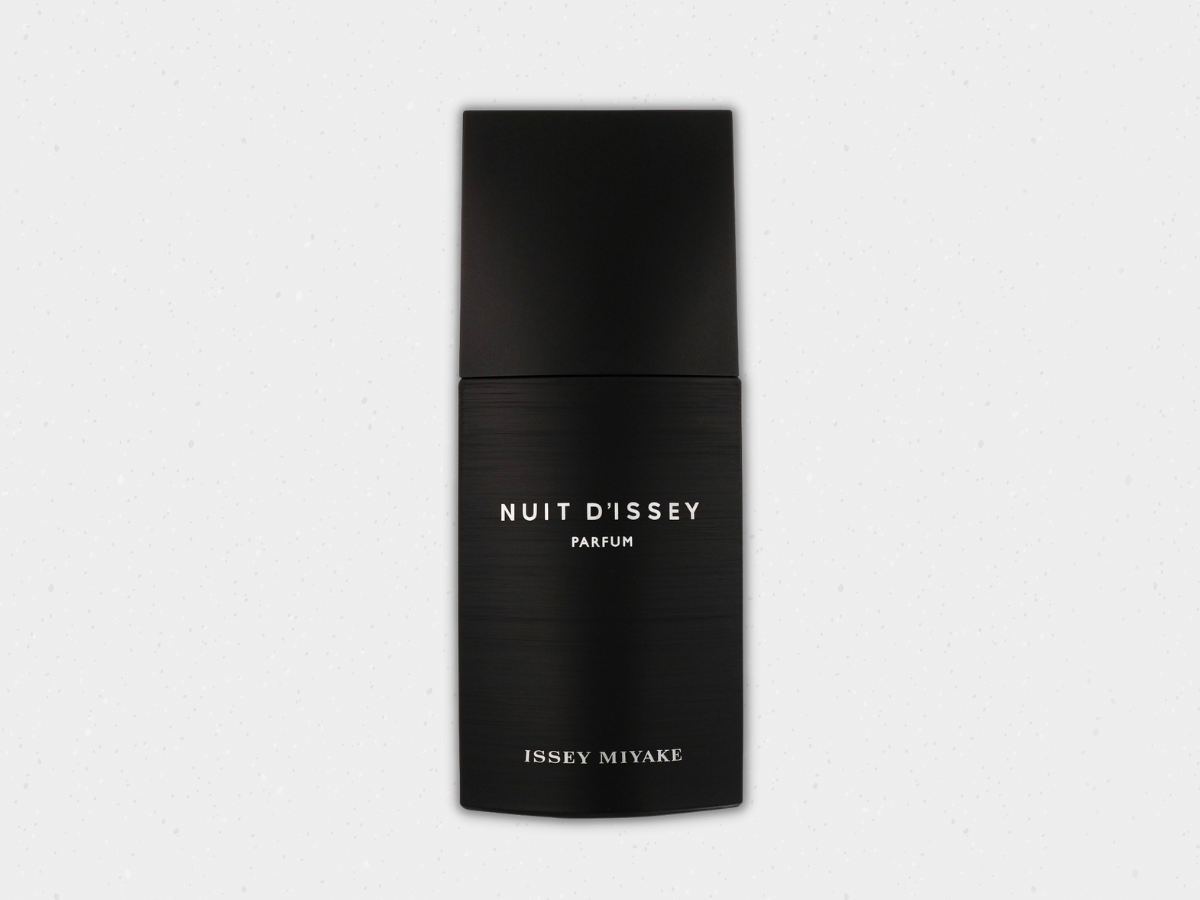 9. Nuit d'Issey by Issey Miyake
Fashion brand Issey Miyake took cues from the deepest of the night when crafting Nuit d'Issey. Inside the sleek, black bottle is a spicy cologne of considerable magnitude. At the top are notes of bergamot and grapefruit while the heart is pure leather. A base of wood, patchouli and tonka bean rounds out the warm, mysterious glow of this top winter fragrance for men.
Launched: 2014
Top notes: Grapefruit and Bergamot.
Middle notes: Leather, Woodsy Notes, Spices, Black Pepper and Vetiver.
Base notes: Incense, Ebony tree, Tonka Bean and Patchouli.
Price: from $105
Shop at Myer Shop at David Jones Shop at Chemist Warehouse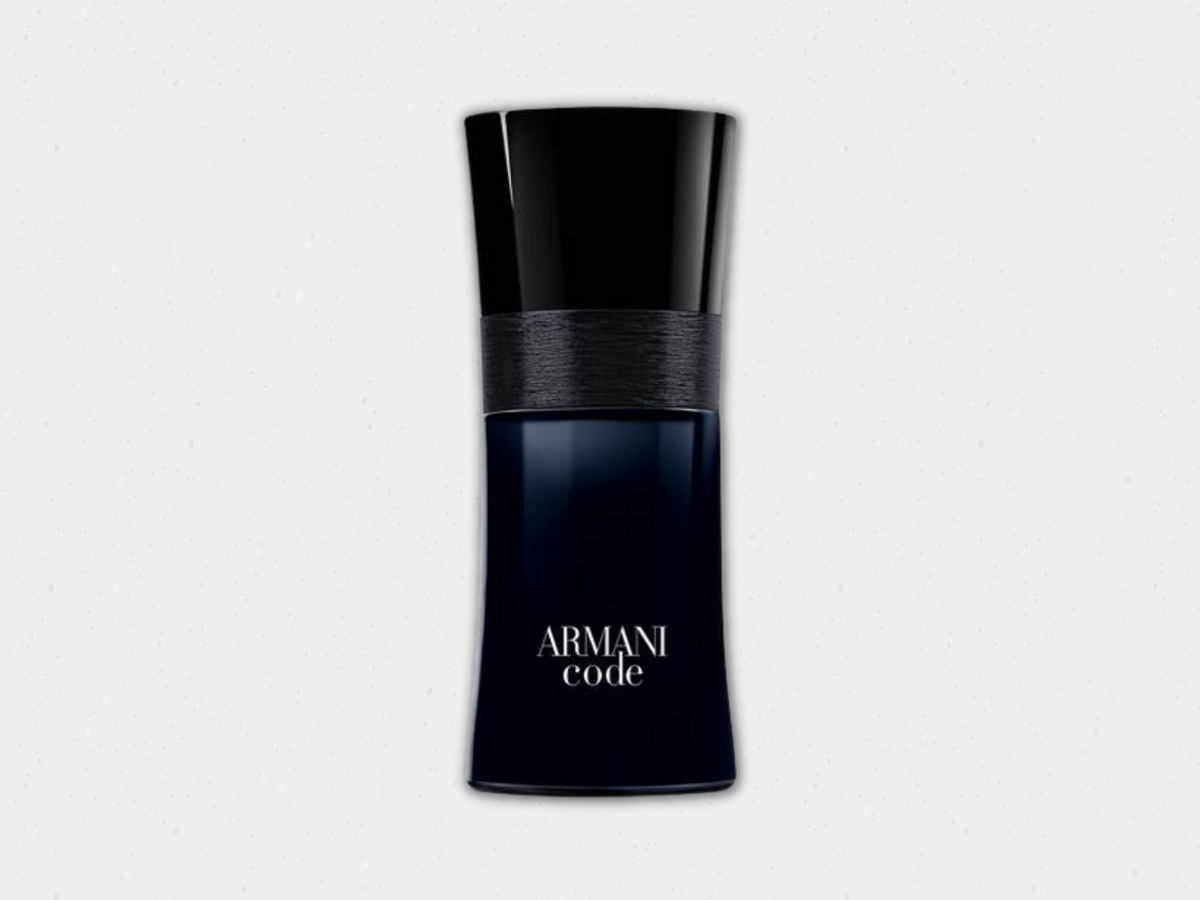 10. Armani Code by Giorgio Armani
Inside the sleekest of bottles is one of the most popular and best winter colognes that money can buy. Armani Code touts a spicy, oriental fragrance that's rife with citrus, wood, leather and tobacco. May it fulfil your desires all winter long, as it has done to so many before you.
Launched: 2004
Top notes: Lemon and Bergamot.
Middle notes: Star Anise, Olive Blossom and Guaiac Wood.
Base notes: Leather, Tonka Bean and Tobacco.
Price: from $103 AUD
Shop at Armani Beauty Shop at Myer Shop at Adore Beauty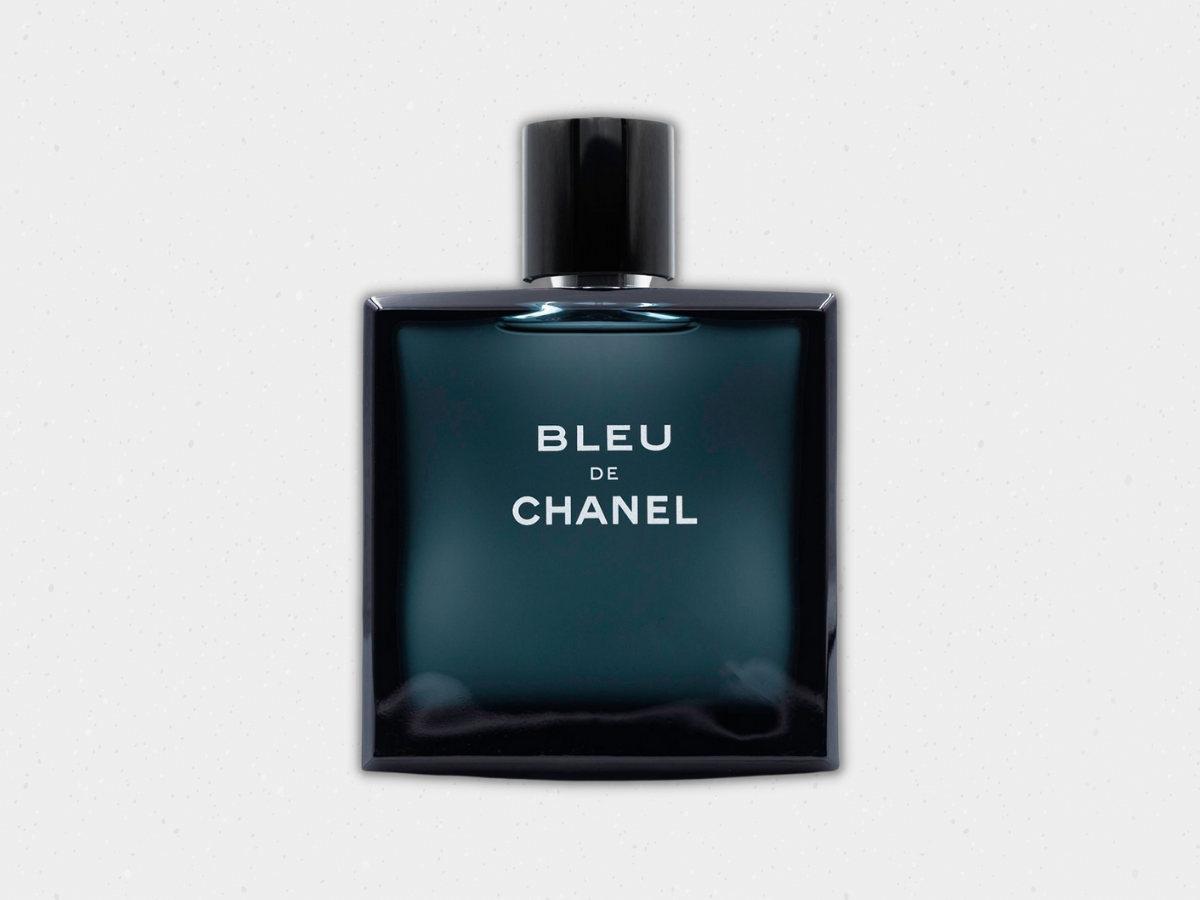 11. Bleu De Chanel by Chanel
Smoky, woody, citrusy and classic, Bleu De Chanel blends notes of nutmeg, ginger, sandalwood, grapefruit, pink pepper, jasmine and cedar to aromatic perfection. Give it a winter blast.
Launched: 2010
Top notes: Grapefruit, Lemon, Mint and Pink Pepper.
Middle notes: Ginger, Nutmeg, Jasmine and Iso E Super.
Base notes: Incense, Vetiver, Cedar, Sandalwood, Patchouli, Labdanum and White Musk.
Price: from $200 AUD
Shop at Myer Shop at Chanel Shop at Chemist Warehouse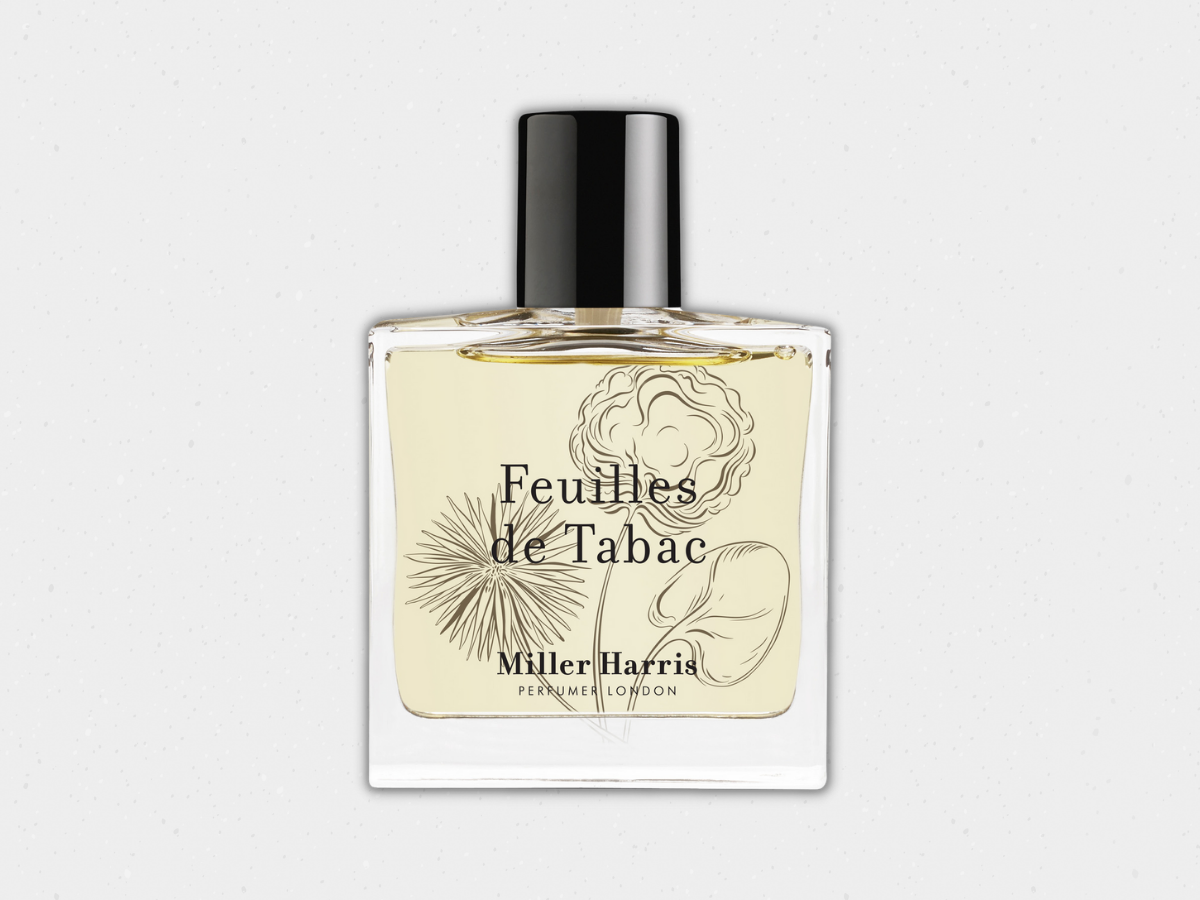 12. Feuilles de Tabac by Miller Harris
Feuilles de Tabac debuted in 2000 and has been enchanting libidos ever since. Running underneath balanced waves of sage and grassy pine are addictive base notes of tobacco and warm patchouli.
Launched: 2000
Top notes: Pine needles, Sage and Bergamot.
Middle notes: Pimento and Allspice.
Base notes: Tobacco, Patchouli and Tonka Bean.
Price: from $259 AUD
Shop at Miller Harris Shop at Libertine Parfumerie Shop at David Jones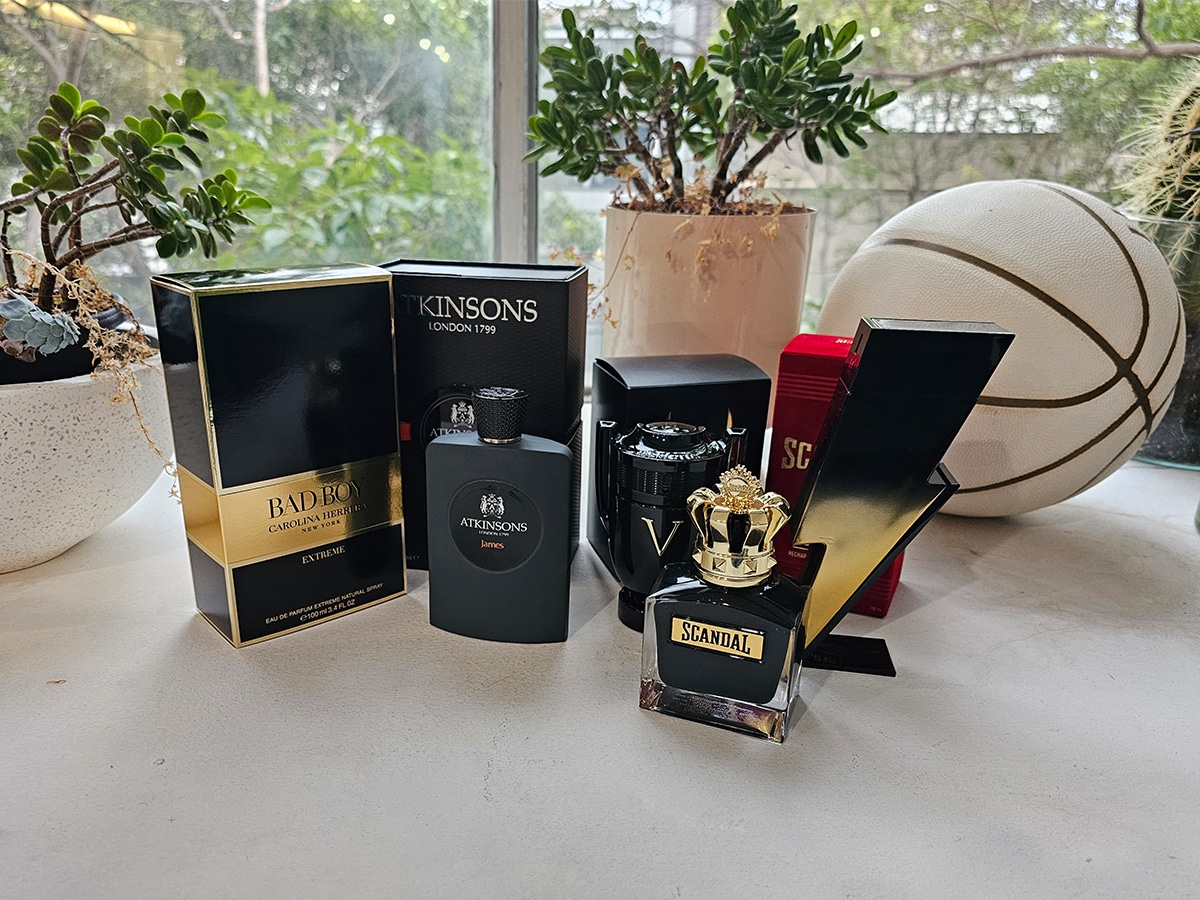 How Man of Many Chose the Best Winter Colognes
When it comes to our list of the best winter perfumes and colognes money can buy, it goes without saying, that expertise is key. While Man of Many has had the chance to test every fragrance on this list (often thanks to our friends in the industry), they've also turned to the wider public for their overall ratings. Man of Many's lists takes into account three major perspectives to determine the overall rating. In addition to their own opinions, they take into account reviews via perfume forum Fragrantica and the Australian retailers Myer and Chemist Warehouse. They then collate the information together and measure the best winter men's perfumes via overall scent profile, reader ratings and commercial availability.
Interested in more cologne and fragrance stories? Here are a few stories to get you started:
Alternatives to Winter Fragrances for Men
Colognes & Fragrances For Other Seasons
Cologne and Perfume Advice for Men
Winter Fragrances for Men FAQs
Which perfumes are good for winter?
A few of the best winter perfumes are Burberry for Men, Comme des Garcons Blackpepper, Michael Kors Cologne for Men, and Christian Dior Sauvage for Men.
What is a winter fragrance?
Winter fragrances are generally woody, spicy, warm, and musky. They tend to deliver heavier scents that last longer.