Let us know if this scenario sounds familiar: Dad's difficult to buy for. But not only that, he's notoriously unhelpful whenever you ask—with no small amount of desperation—what he wants for Father's Day. And so, with zero guidance and left entirely to your own devices, you head out into the world in search of something nice. You do your very best, and yet he always looks so forlorn having unwrapped that perfect socks and tie combo that you spent weeks tracking down. Who would have guessed?
The sad truth is that Aussie dads have developed a well-earned reputation for being among the most difficult people on the planet to buy for. Fortunately, R.M.Williams is here to save the day – Father's Day, that is. With a range of items that set the benchmark for both sheer quality and timeless style, while maintaining the same spirit of playful adventure that hides just beneath the surface of dads everywhere, R.M.Williams is the ideal Father's Day destination.
With that in mind, here are Man of Many's top 10 gift picks from the R.M.Williams range this Father's Day. From timeless boots and apparel to accessories that add the finishing touch to any outfit, R.M.Williams has all of our dads covered.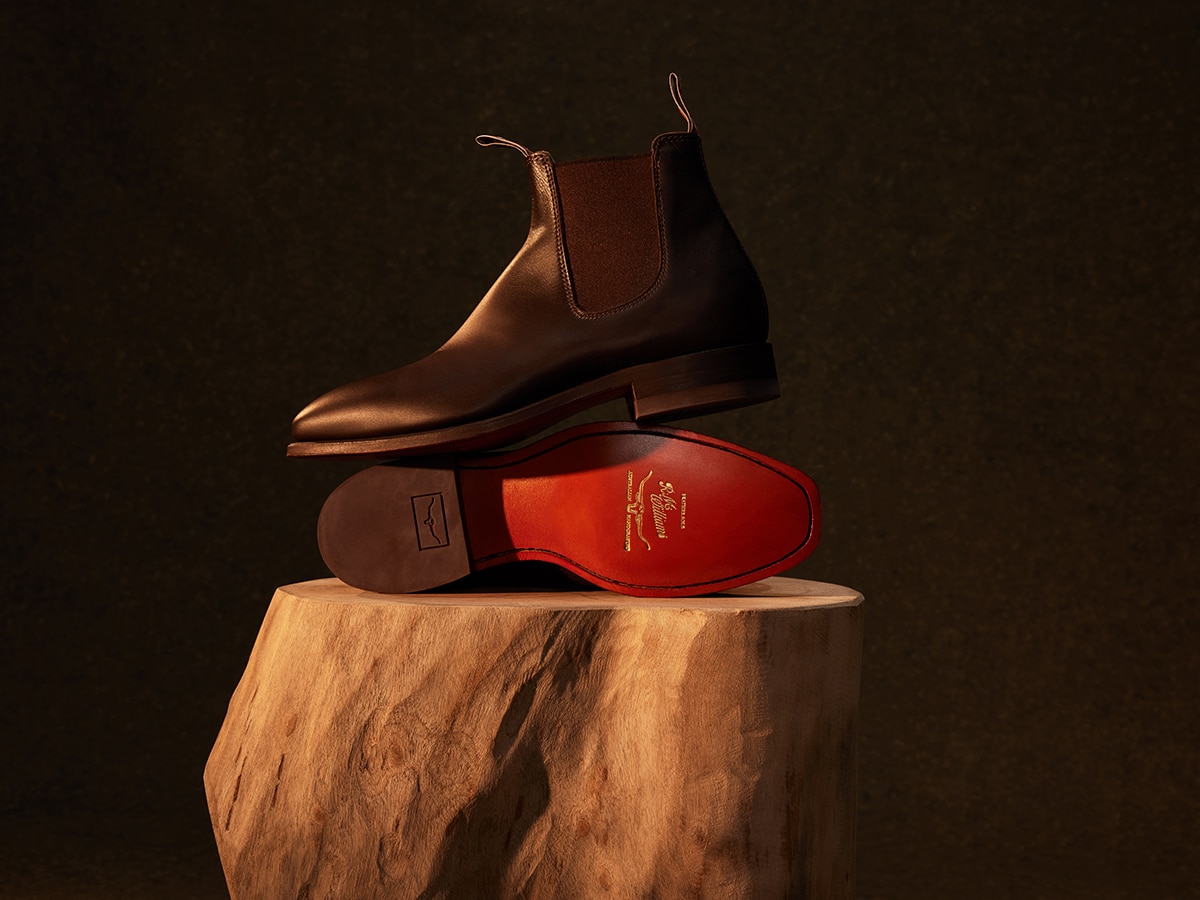 Craftsman Boot
The very foundation on which R.M.Williams has built its unparalleled reputation, can anyone really claim to be a true-blue Aussie dad without a pair of these classic boots? Constructed by hand in the brand's Adelaide workshop from a single piece of yearling leather, and boasting that unmistakable chisel square toe, double branded tugs, and a welt leather sole for long-term durability, the Craftsman is a staple for a reason. Available in a wide range of finishes, including black, dark tan, chestnut, and rum, these will be the boots that your dad lives in from now on. AUD$649
Comfort Goodwood Boot
As essential as the Craftsman is, one pair of boots is never enough. Enter the Comfort Goodwood Boot, a hardy and functional piece that's designed to be worn all day long. Sporting a round toe shape (in contrast to the Craftsman's chisel one), it includes a comfort insole that's engineered for support and ease of wear, while protection from the elements comes in the form of the leather's natural water resistant properties, a full storm welt, and a rubber treaded sole. All in all, this is a stone-cold classic Australian boot. AUD$649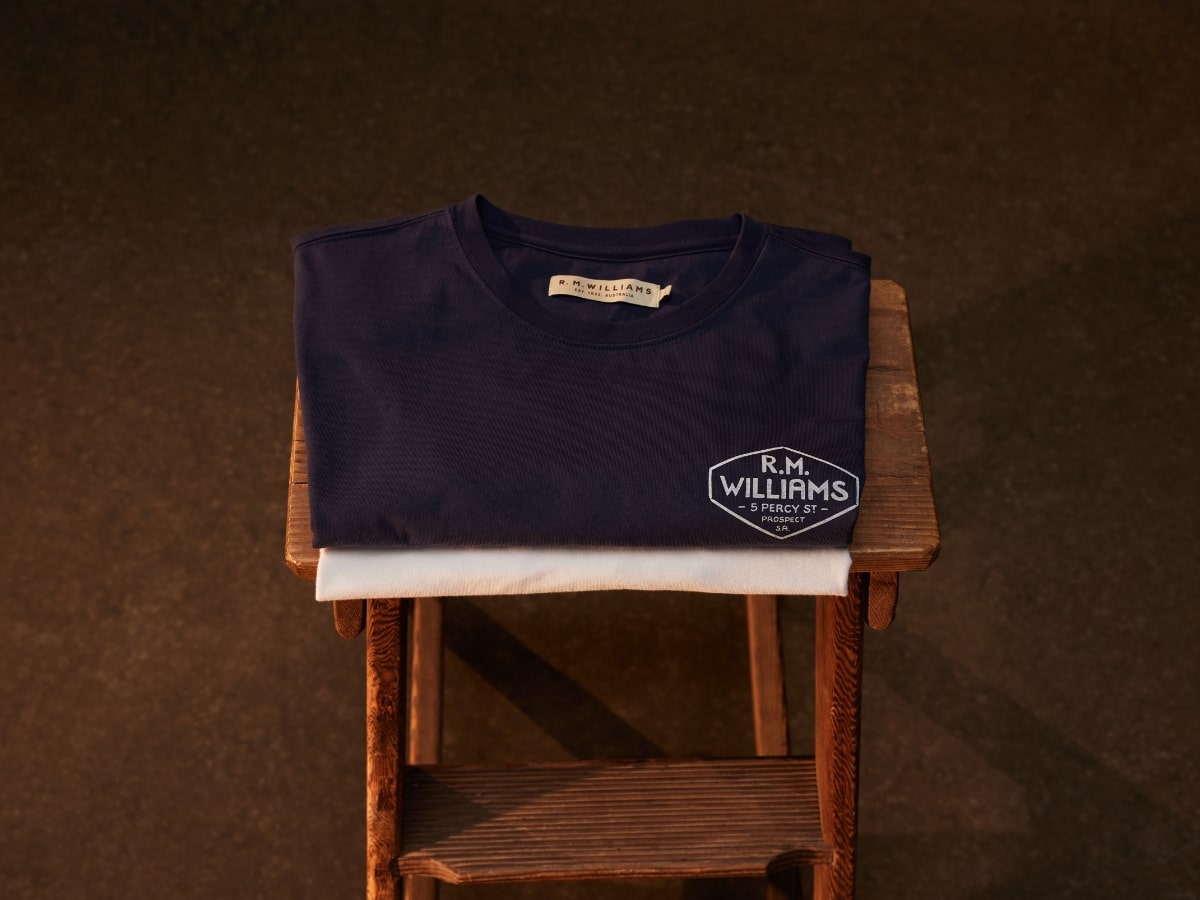 Gladstone T-shirt
The classics are classics for a reason and there's nothing more timeless than this dark navy number, which is guaranteed to have Dad looking both relaxed and sharp in equal measure. A 100 per cent cotton staple, this ribbed crew neck tee will pair effortlessly with hard-worn jeans, crisp chinos or Dad's favourite pair of shorts, while the regular fit will remain flattering even after a generous Father's Day lunch. Plus, in a stylish touch, the archive-inspired graphic print pays homage to R.M.Williams' original location on Adelaide's Percy Street. AUD$69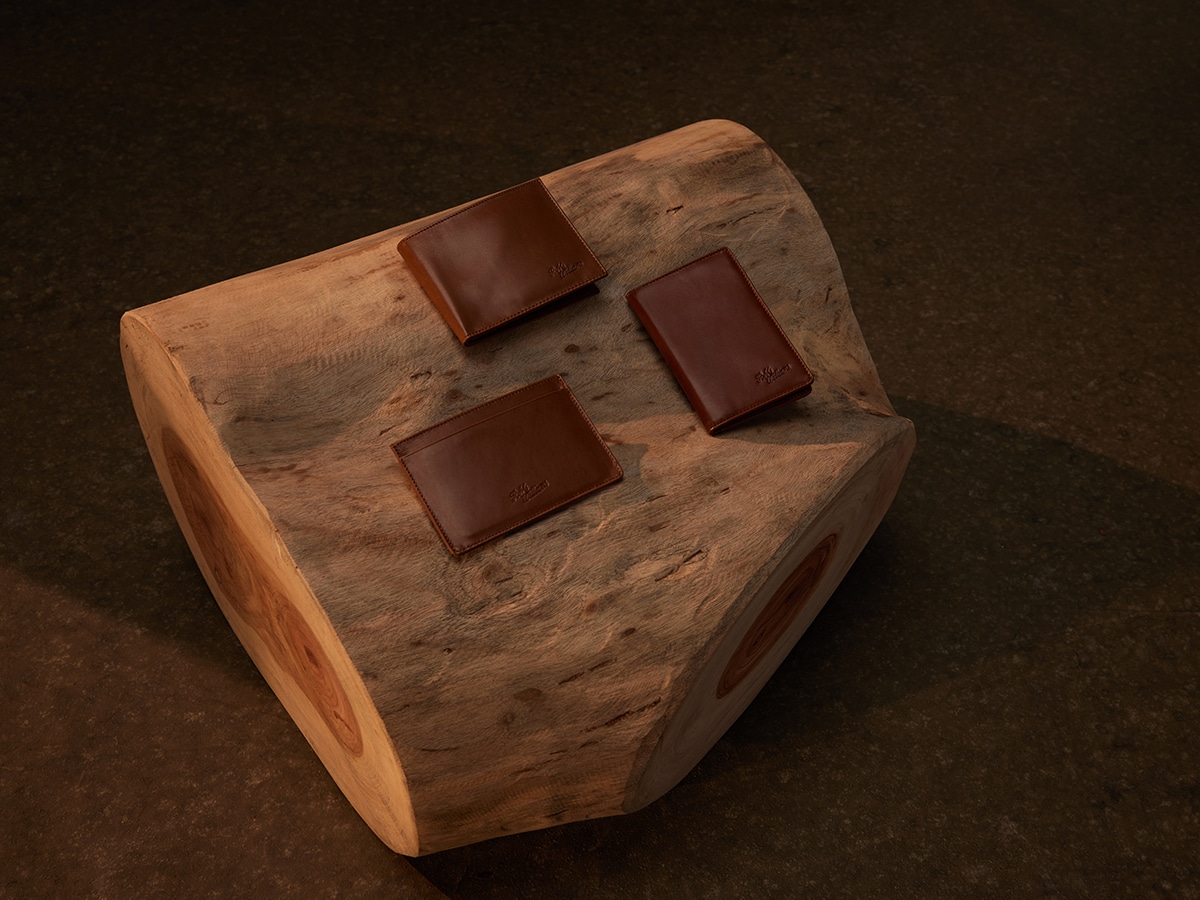 Singleton Vertical Card Holder
It's time for Dad to put the days of the overloaded wallet looking like a brick that's bulging out of his back pocket behind him. The slimline and functional Singleton Vertical Card Holder is the perfect solution. Keeping essential cards and notes elegantly organised, it also packs inbuilt Radio Frequency Identification (RFID) protection – an absolute essential in 2023. Crafted right here in Australia from hand-polished calf leather, it's available in black, dark brown, dark tan, and navy finishes. AUD$99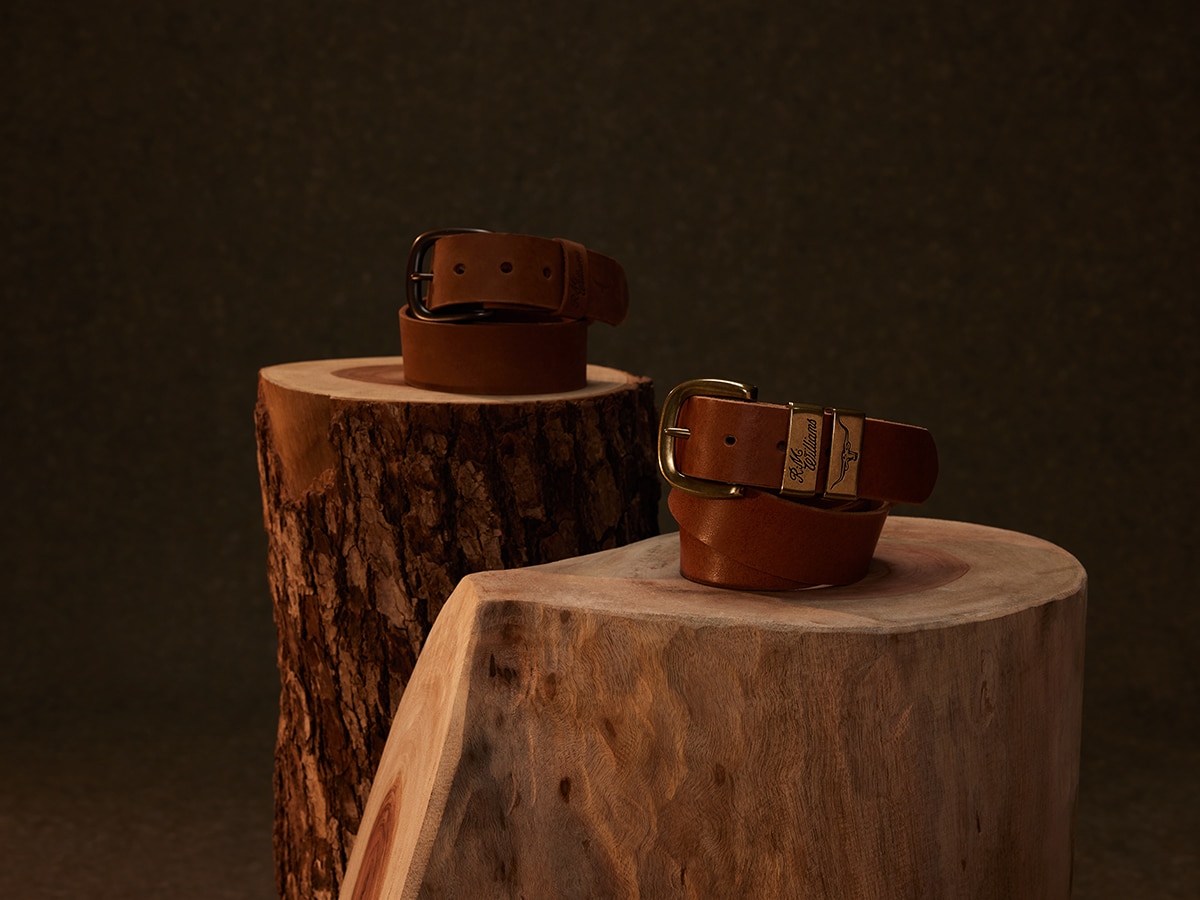 Drover Belt
Every dad needs a good belt. Fortunately, R.M.Williams offers a wide range of belt styles to suit every occasion, with a particular favourite of ours being the classic Drover. Straight from the Adelaide workshop, this is an understated staple of the R.M.Williams range, crafted from durable pull-up leather and finished with an engraved buckle and keeper. Available in a wide range of colours, don't be surprised if Dad never buys himself another belt. AUD$139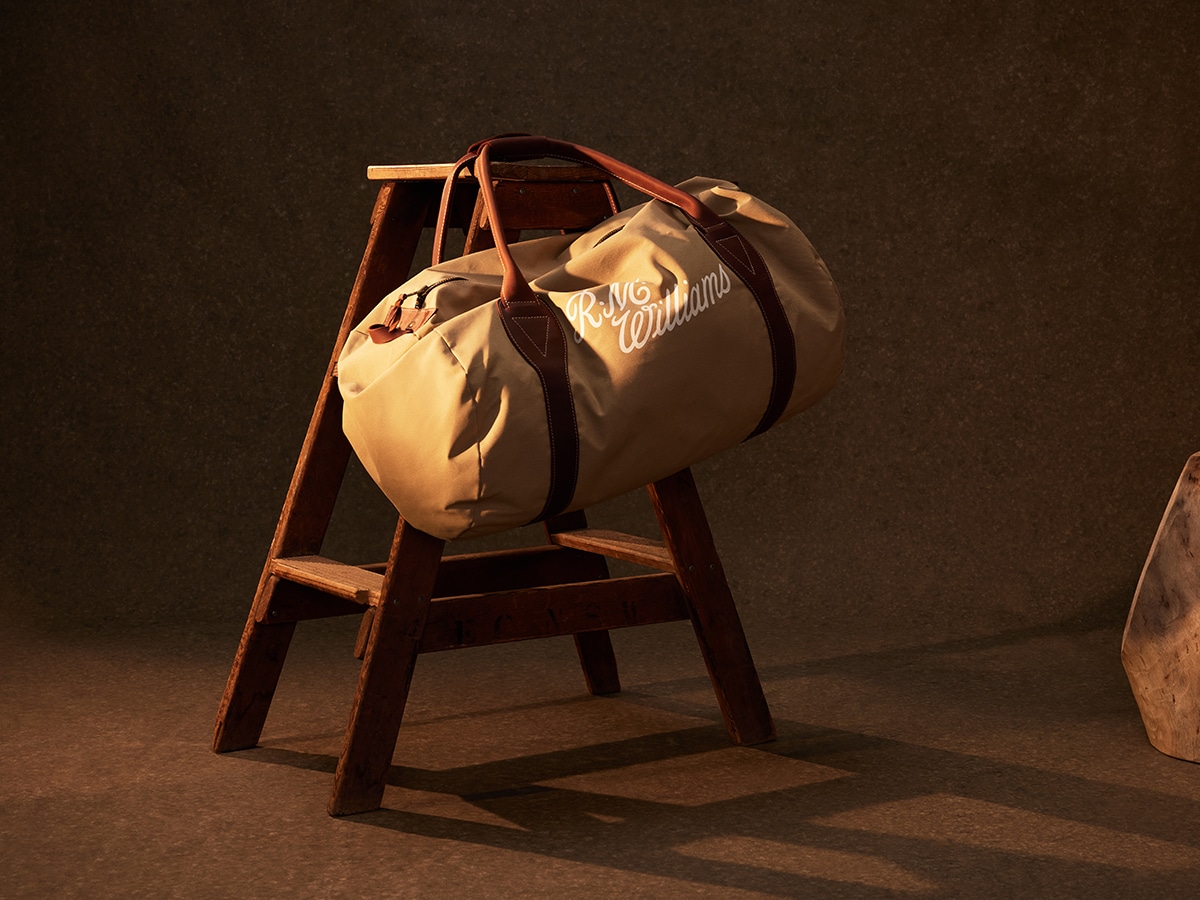 Sorrento Ute Bag
Whether Dad's throwing it in the back of his ute or carrying aboard his next flight, the Sorrento Ute Bag is the perfect travel companion. Intended to endure a lifetime of knocks and scrapes, it's crafted from a sturdy combination of canvas and leather, perfectly finished with antique brass hardware. Plus, the bag's generous dimensions ensure it's large enough to carry all of Dad's essentials no matter where he's headed. AUD$389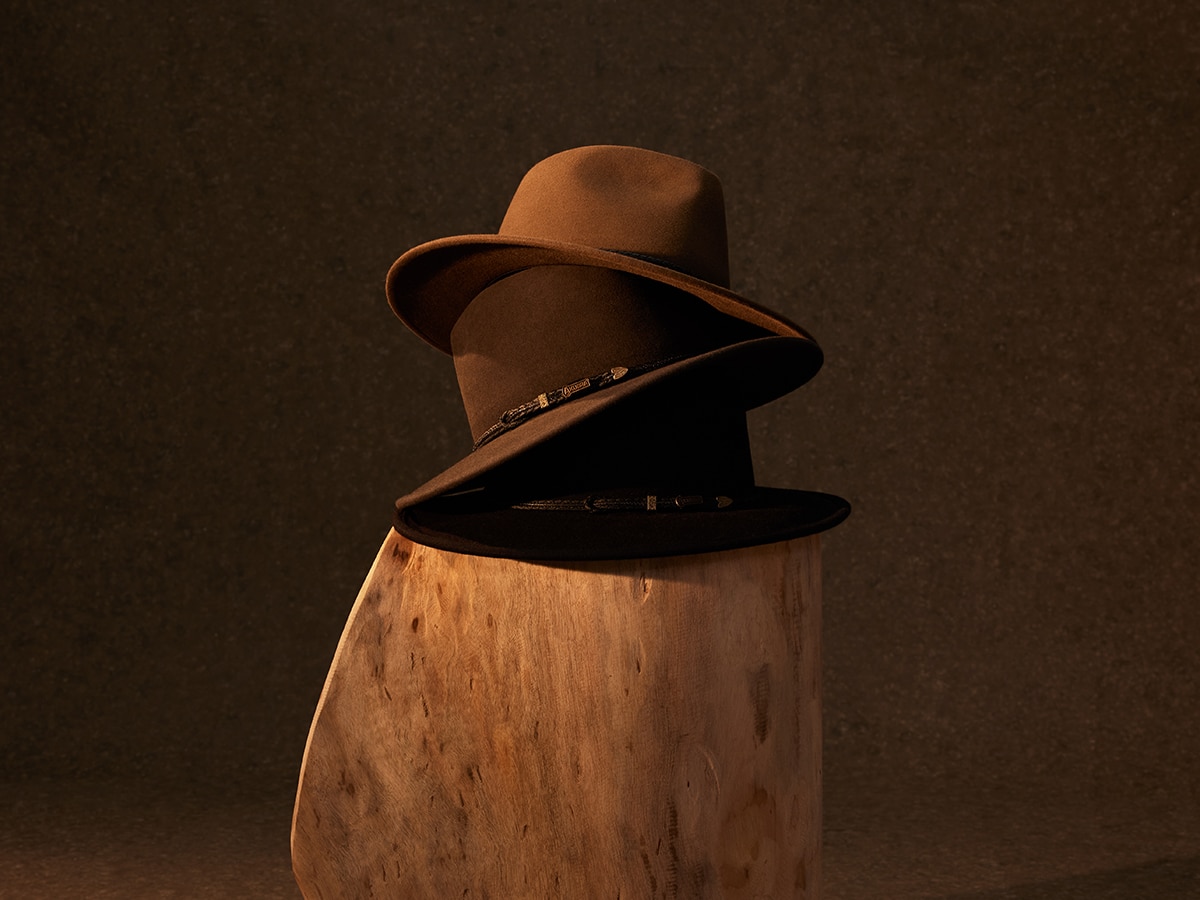 Traveller Akubra
From outdoorsmen to corporate cowboys, the Traveller Hat by Akubra has become a modern staple for Aussie blokes. Built with style and durability in mind, its soft and pliable felt structure allows it to spring back into shape, no matter how much trouble it encounters along the way. Handcrafted in Kempsey NSW, it comes finished with beautiful contrast-plaited leather trim and is available in a variety of neutral colours that perfectly pair with wardrobe favourites. So, whether your dad is hiking through rugged terrain or exploring new cities, this handcrafted piece will add an element of class to his next adventure. AUD$269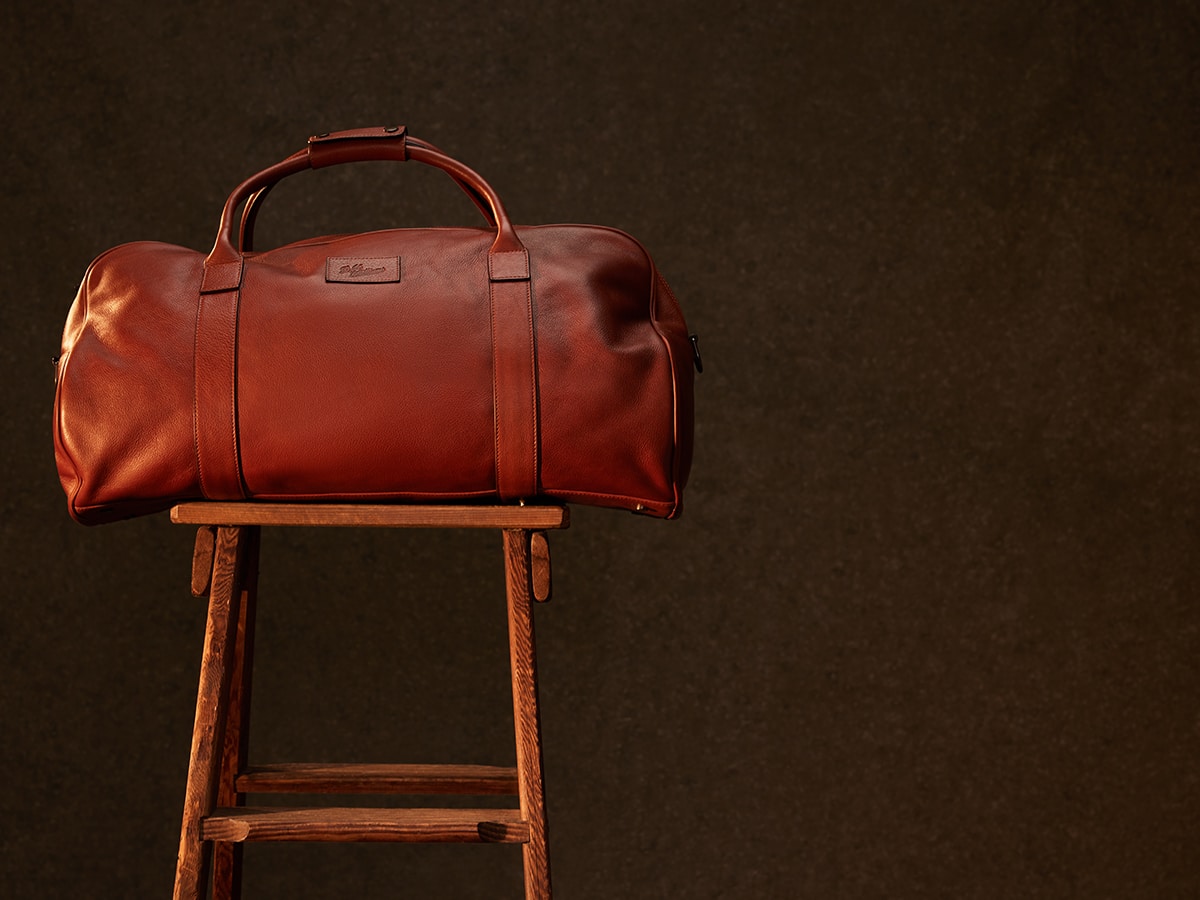 Hawkesbury Holdall
Whether your dad is embarking on a weekend getaway or a longer excursion, the Hawkesbury Holdall is the ideal plus one. Crafted from smooth full-grain leather, the travel bag cut in the classic duffle shape boasts a gorgeous patina that only gets better with time. Additionally, its central zip compartment, internal pocket, and external slider pocket offer ample space to organise belongings with ease. No need to worry about carrying comfort either, as the bag comes with a removable cross-body strap for added convenience. A perfect blend of style and functionality, it will undoubtedly become his go-to travel companion for years to come. AUD$699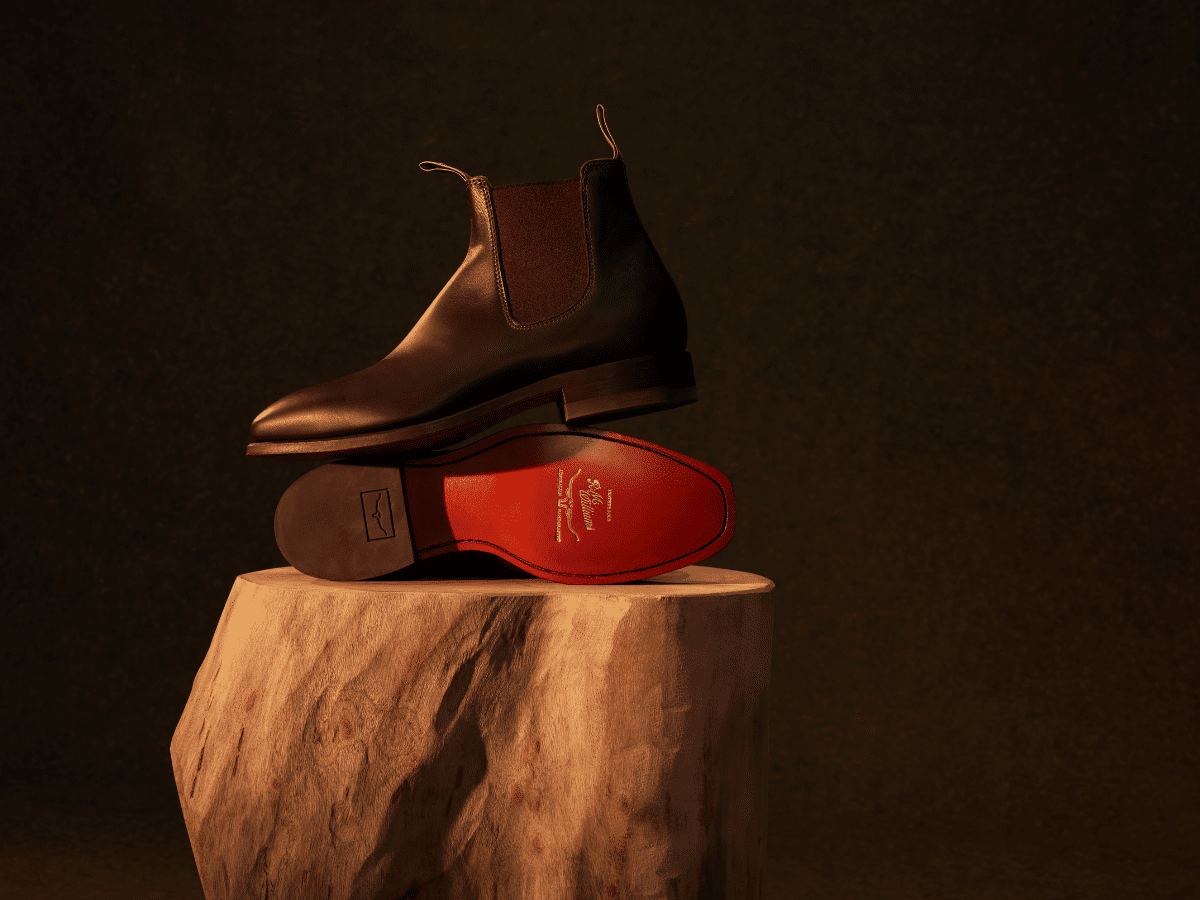 No matter how difficult Dad is to buy for, you'll find the perfect gift for him at R.M.Williams. Explore the full range of potential Father's Day gifts at your local R.M.Williams store or via the link below. Happy Father's Day, all!