As we head into the Australian winter, it's the perfect time to give your wardrobe a little bit of a refresh. We Aussies don't have it quite as easy as other parts of the world in that we can't just commit to rugging up, comfortable in the knowledge that the morning chill we feel is going to stick around. Not that we're complaining, but on any given day there's a strong possibility the sun will forget what time of year it is and start beaming down like Christmas is just around the corner. Fortunately, there's an item of clothing that's perfect for just such an occasion: the polo shirt. More specifically, the Lacoste polo shirt, which is both the original and the very best.
First invented by René Lacoste in 1926, it's one of the most versatile and effortlessly stylish pieces of clothing a man (or woman, for that matter) can own. Whether you like a slim or loose fit, short sleeve or long, we absolutely swear by them and believe everyone should have a number of colour options at the ready. As the saying goes (or would do if we didn't just make it up), "If you're ever in doubt, get your Lacoste polo out."
With that in mind, here's Man of Many's guide for making polos a cornerstone of your winter wardrobe, in which we'll outline six ways to wear this iconic staple (none of which include layering them for the infamous multiple-popped-collar effect). Fortunately, Lacoste offers a range of polo styles, which makes it even easier to adapt this stone-cold classic for a variety of looks.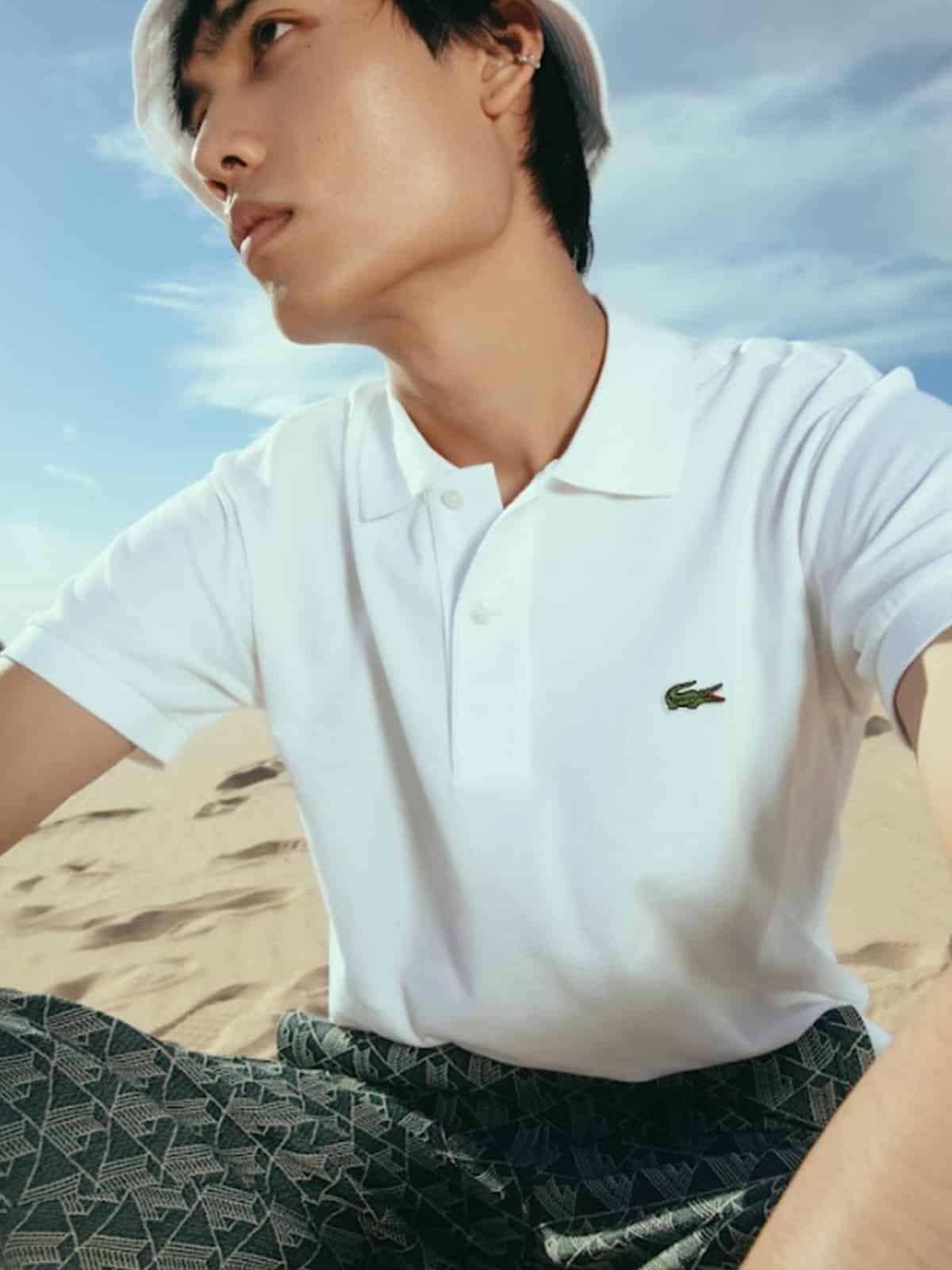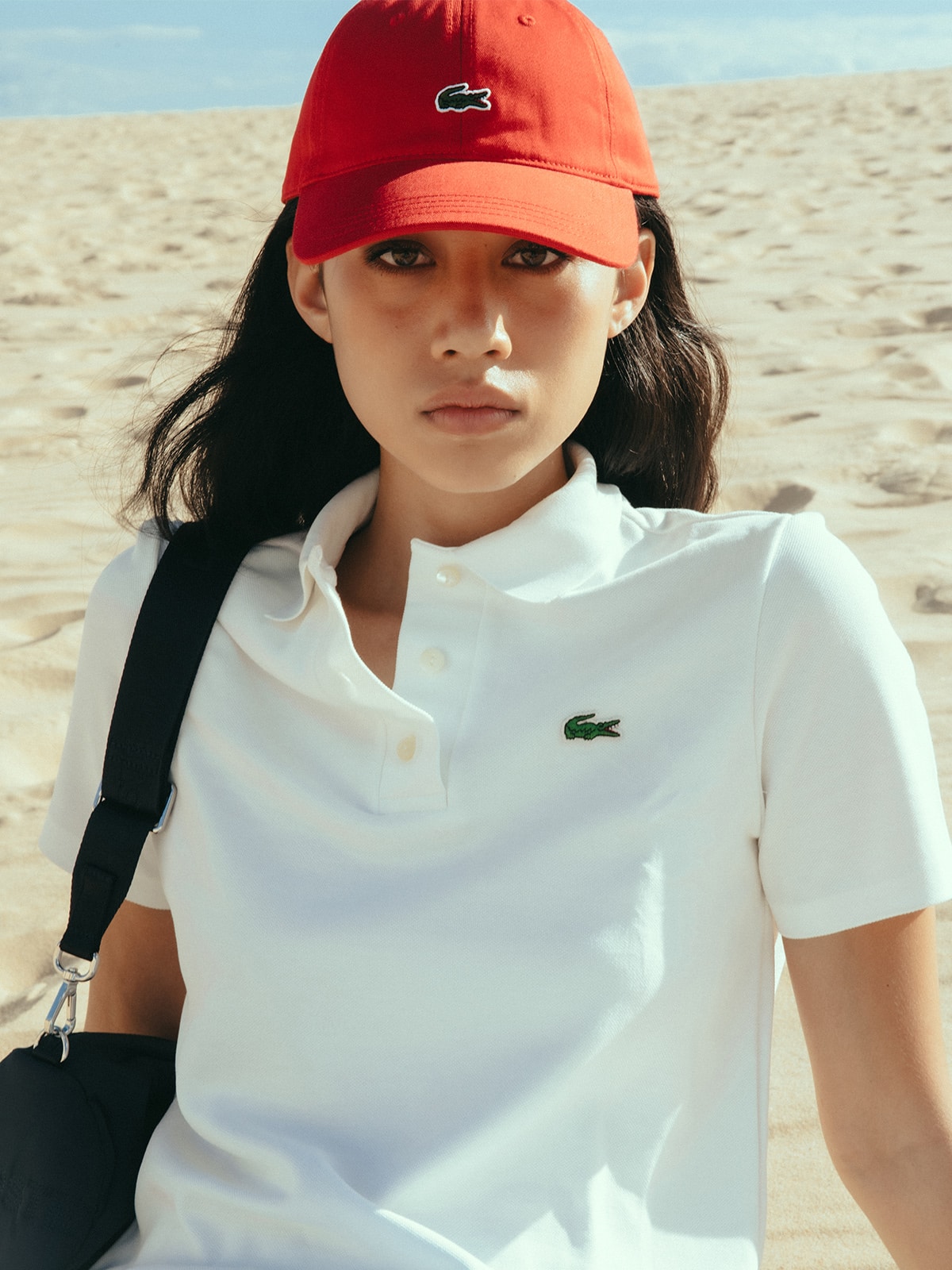 Style #1: Keeping it Classic
If you're yet to have added a single polo to your sartorial repertoire and find yourself looking for the right place to start, we recommend keeping it classic and going with white, specifically Lacoste's untouchable L.12.12 polo. Yes, we know you can feel the call of that spicy red number too, but let's save that for later as a reward for mastering the white. This is a perfect example of the kind of understated Ivy League style and effortlessly cool look that you can pair with denim, chinos, or even shorts if it's a particularly warm winter day. You just can't go wrong with a classic and there's no better place to start.
Style #2: A Blazer of Glory
Did we say red was next? Our mistake, but don't worry it'll make an appearance shortly. As previously mentioned, one of the great things about polos is their sheer versatility. So for your next look, we suggest exploring the formal side of things by throwing one under a blazer (or a whole suit) and striding into the office to see what kind of reaction you get.
You might be surprised. The small change of swapping out a button up shirt for a polo evokes a completely different feeling and gives the look a surprisingly potent devil-may-care edge without undermining the formality of the whole affair. For this look, we recommend trying Lacoste's navy Smart Paris polo, which hides the buttons underneath the placket, offering up a minimalist aesthetic, and swaps out the brand's classic green logo for a more monochrome look that's no less impactful.
Style #3: Go Hell For Leather
This might seem a little counterintuitive, but hear us out. Layering a polo shirt under a leather jacket is a look we'll defend until the end of time. Black leather jackets are a men's staple, as are polo shirts, so why not combine the two? Sure, the leather jacket and t-shirt is a more commonly adopted combo, but swap the t-shirt for a black polo buttoned to the neck and you have an entirely elevated – yet still slightly rebellious – look that says something like, "While I may have my finger on the pulse when it comes to the latest wave of young, sweaty garage bands, my grooming is immaculate and I smell incredible." Again, we're leaning towards the Smart Paris for this look, but any of Lacoste's wide range of black polos will work here.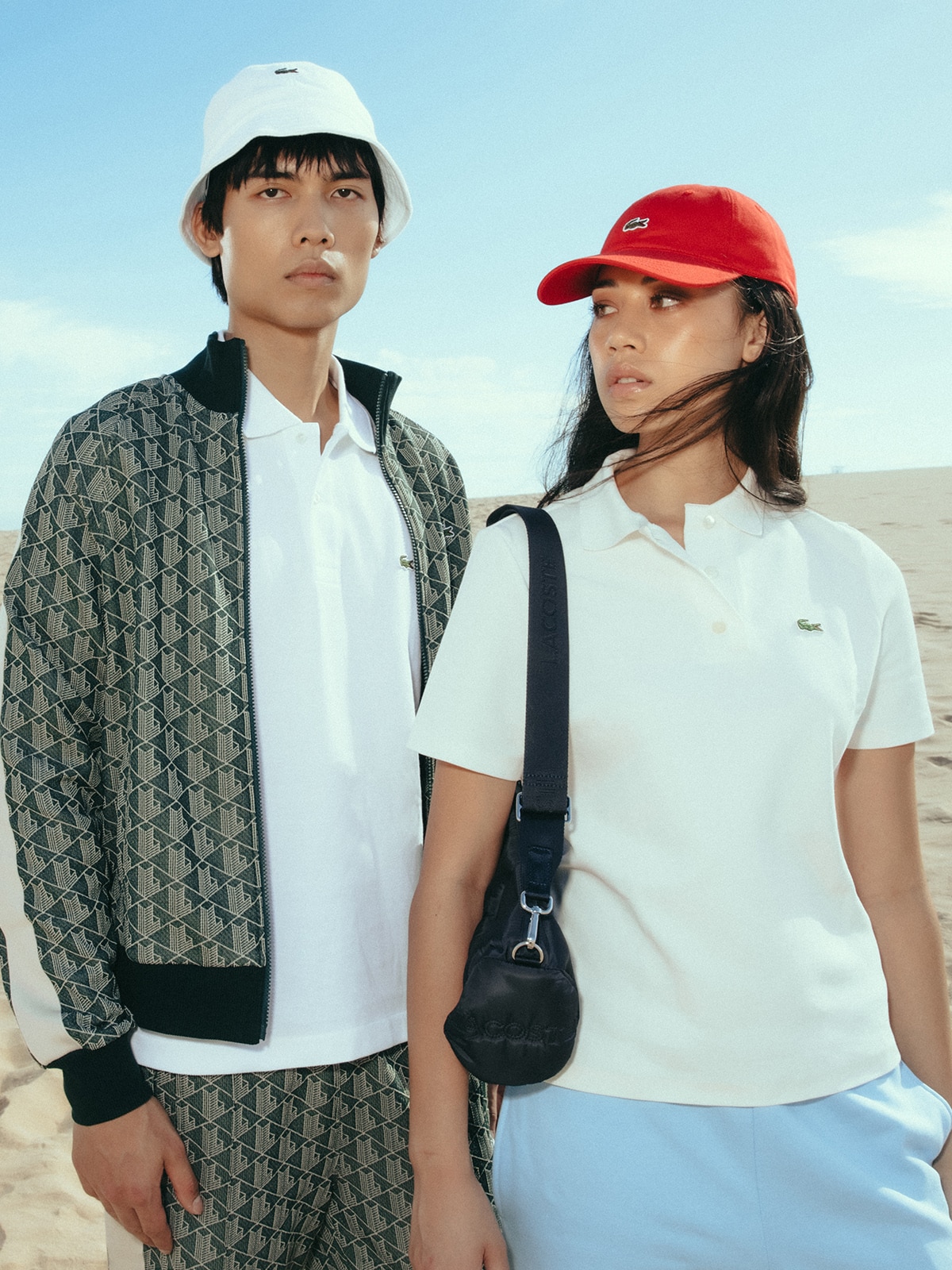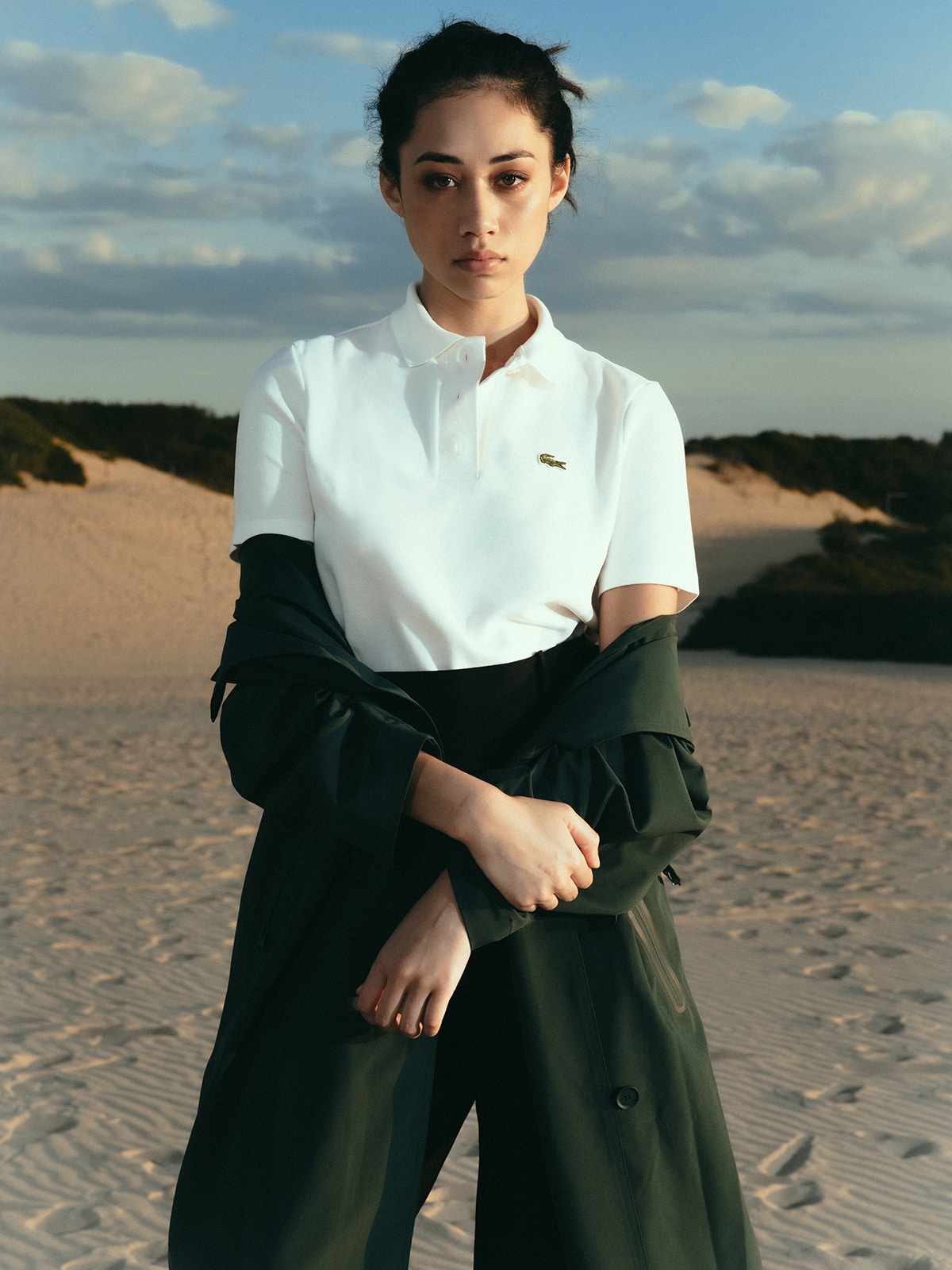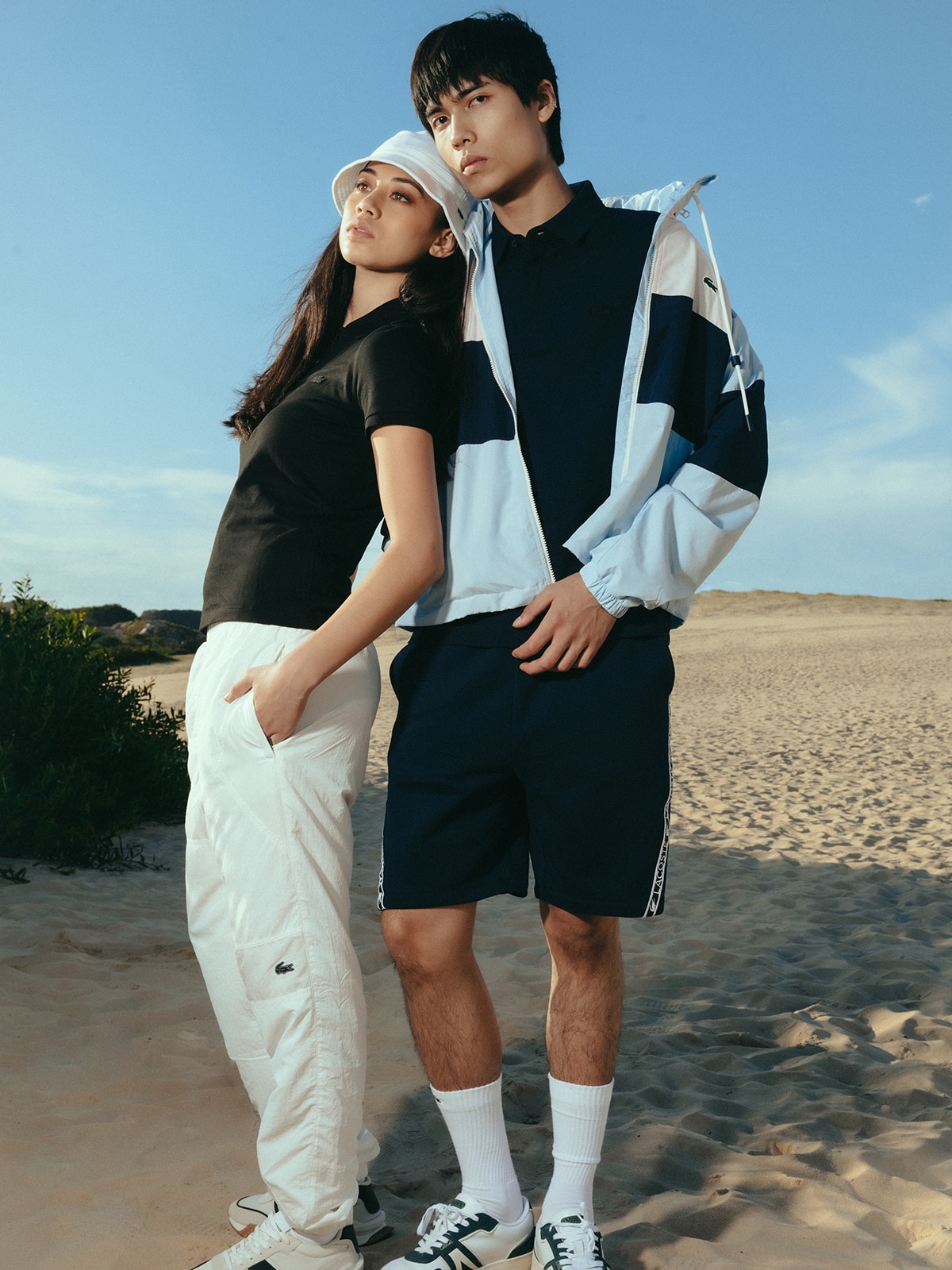 Style #4: The Long & the Short of It
Often overlooked, the long-sleeved polo is a style we're big advocates for here at the Man of Many office. While its short-sleeved sibling is undeniably what comes to mind for most of us when we hear the words "polo shirt", if you ask us it's like the long-sleeved version was designed with Australia's winter specifically in mind. This is because it's just as suited to layering, but it really comes into its own when the sun comes out and the need for a jacket becomes touch and go. So if you limit yourself to short-sleeved polos you're really missing a trick. We recommend having a few select pieces from Lacoste's long-sleeved polo range on hand, because there's nothing better for those not-so-rainy winter days.
Style #5: A Tight-Knit Pair
There are few items of clothing that are as perfectly matched as a Lacoste L.12.12 polo and a v-neck sweater or cardigan. It's just a timeless look, while still providing plenty of room for you to experiment.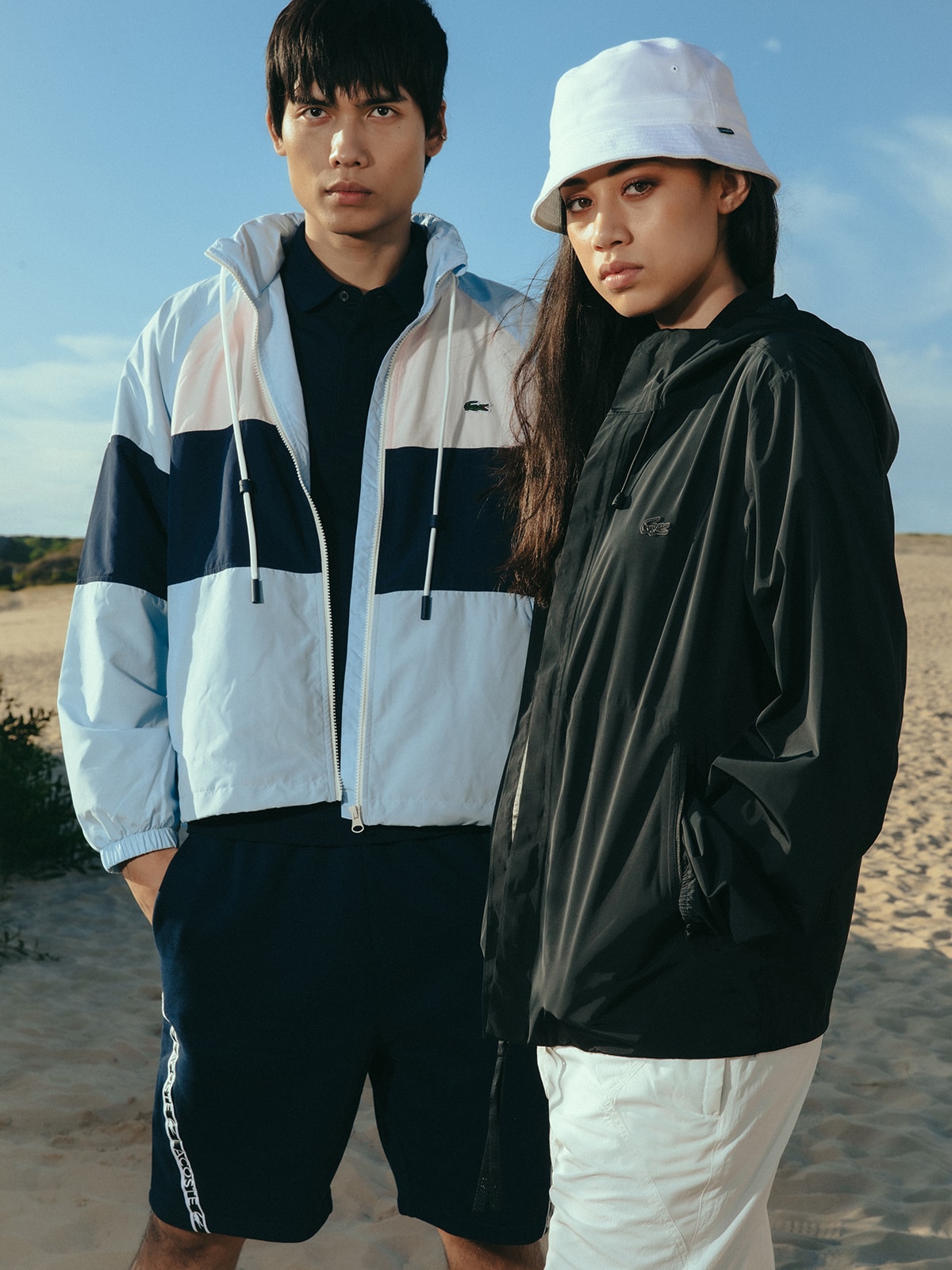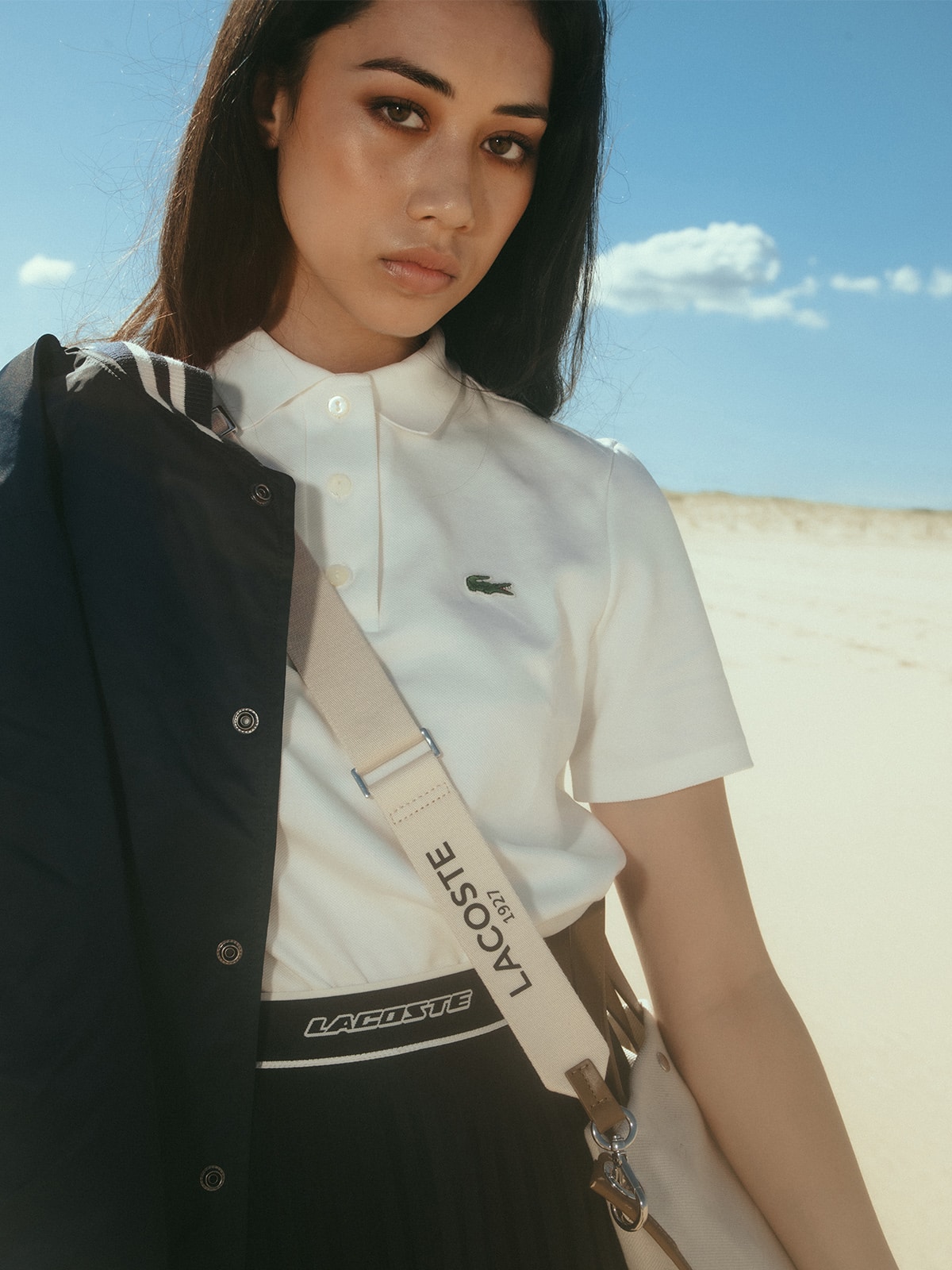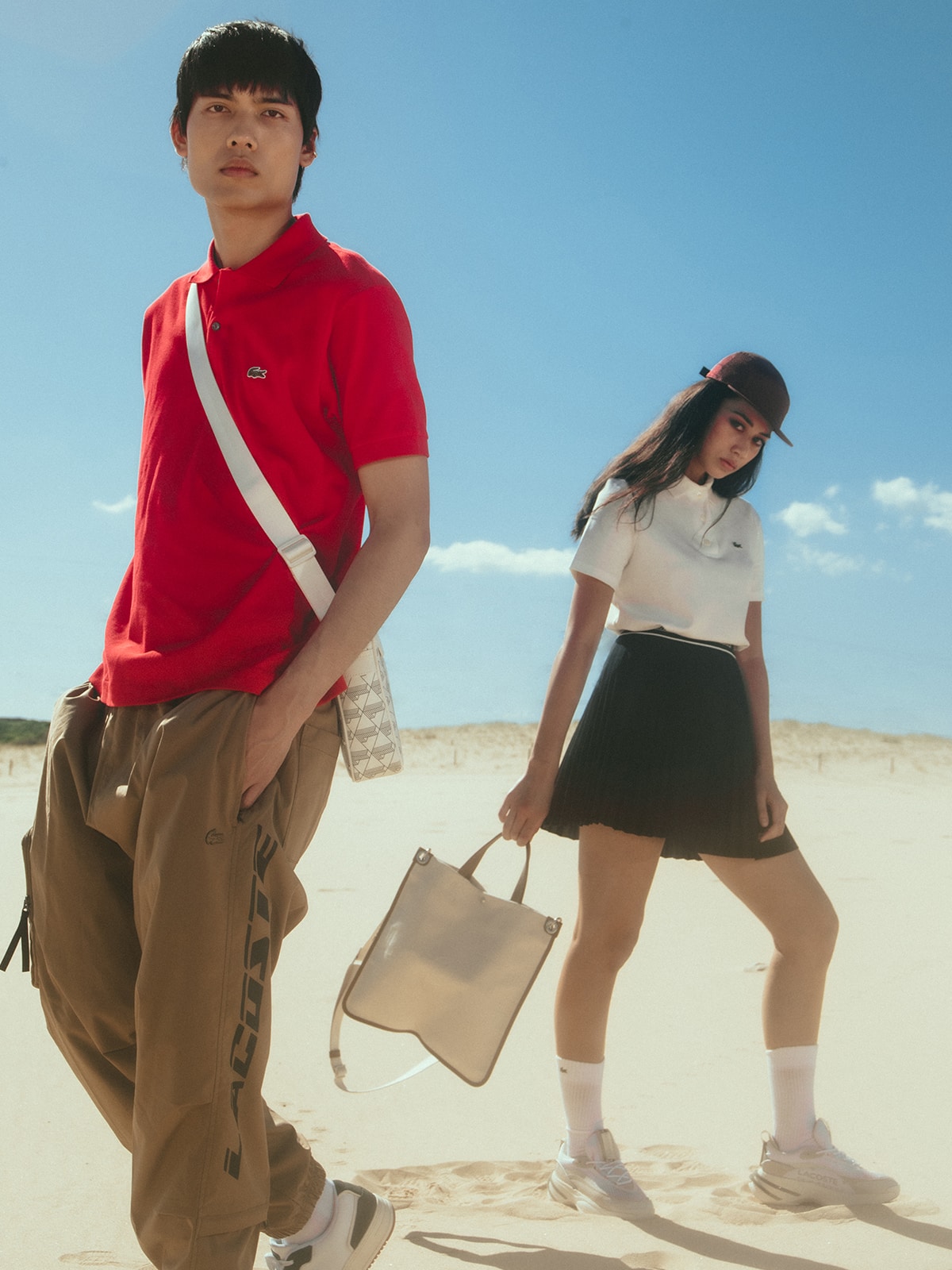 Style #6: For the Love of the Game
At its core, the Lacoste polo is a piece of sportswear, designed from day one to be worn on the tennis court. So it only makes sense for it to work as seamlessly with other sportswear as it does with ivy classics, a suit, or – yes, we stand by it – leather. Taking the eye-catching red L.12.12 polo (we finally got there!), this looks just as at home alongside a pair of Lacoste's Unisex Organic Cotton Fleece Trackpants as it does a pair of jeans or chinos. Throw on the Men's Color-block Water-Repellent Taffeta Short Jacket and you have a look that couldn't be further removed from that Ivy League aesthetic, and yet the polo still works perfectly. It's like magic!
No matter which combination of the above looks works best for you, there really is no item of clothing as versatile and perfectly suited to the Australian winter as the polo shirt. To add a few to your winter wardrobe, explore the unmatched range from Lacoste via the link below.
Shop Lacoste's Polo's