Yup, Ridge Wallets are Still a Must Cop
In Partnership with Ridge Wallets
There's a reason why we at Man of Many keep pushing the Ridge Wallet like a fanatic would a pyramid scheme. But unlike multi-level marketing and its empty promises, Ridge Wallet is nothing but groundbreaking. Kicking off a whole new trend towards slimmer and more functional wallets, Ridge Wallet is 60% thinner than your typical wallet. Made from only premium materials like carbon fibre, titanium and aluminium, and with a myriad of features that will keep your cards safe, there's really nothing better. Coupled with Ridge Wallet's free shipping and 45-day test drive period, it may just be the greatest wallet ever made. Don't believe us? Read below to find out just how damn good the Ridge Wallet is.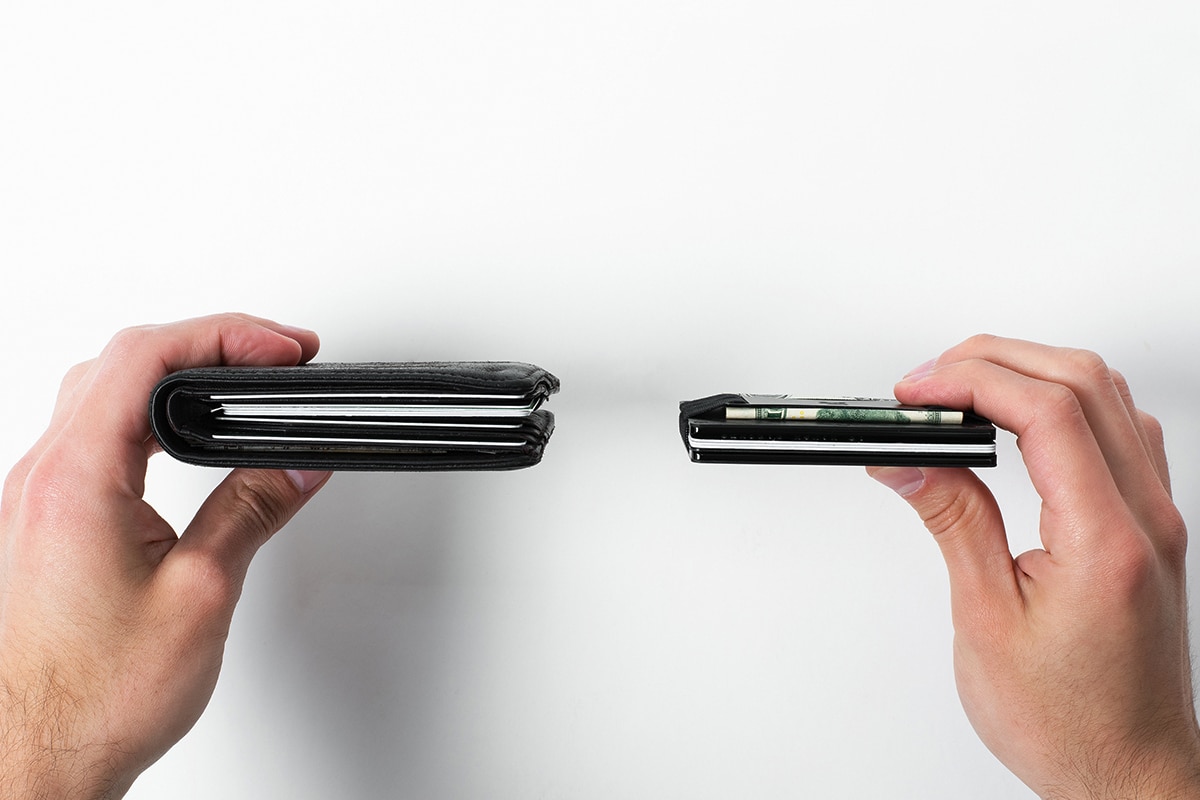 Ridge Wallet isn't trying to sell you a pipe dream. They're offering you a chance to make the switch to a slimmer, thinner and more functional wallet than whatever you got for Christmas five years ago. Ridge Wallet crafts its products with a plethora of premium materials doing away with faux leathers and other plastic nonsense. Designed to fit in your pocket with all your cards, the Ridge Wallet is an elegant and capable solution to a chronic issue facing men all over the world – the wallet bulge.
For the uninitiated, slimming down the traditional wallet by 60% with a primarily metal construction may seem impossible, but thanks to the elastic hinges that stretch to accommodate cards, careful engineering and uncompromising standards for quality, materials, and durability, the Ridge Wallet never loses its tiny form factor. Ridge Wallets are also RFID-blocking, preventing digital thieves from stealing your data. And they're backed by a lifetime warranty. How good.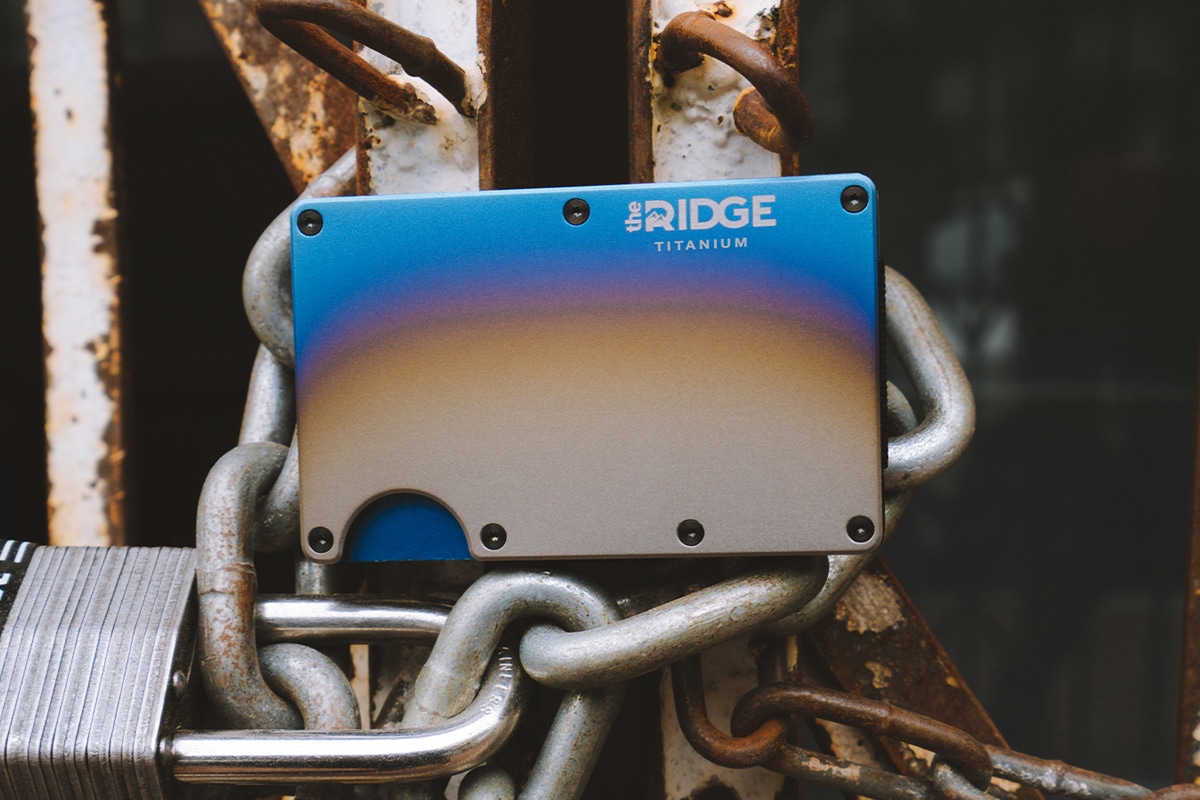 Every Ridge Wallet comes with optional extras which include a Cash Strap and Money clip. But if you can't decide between the slimmer cash strap or, the more traditional money clip, you can always equip both.
Unfettered design meets ultra-premium material, which is probably why so many of us can't stop saying how damn good Ridge Wallets are. Offering no shortage of stone-cold stunners, give us a hell yeah and check out a bunch of their best selling wallets.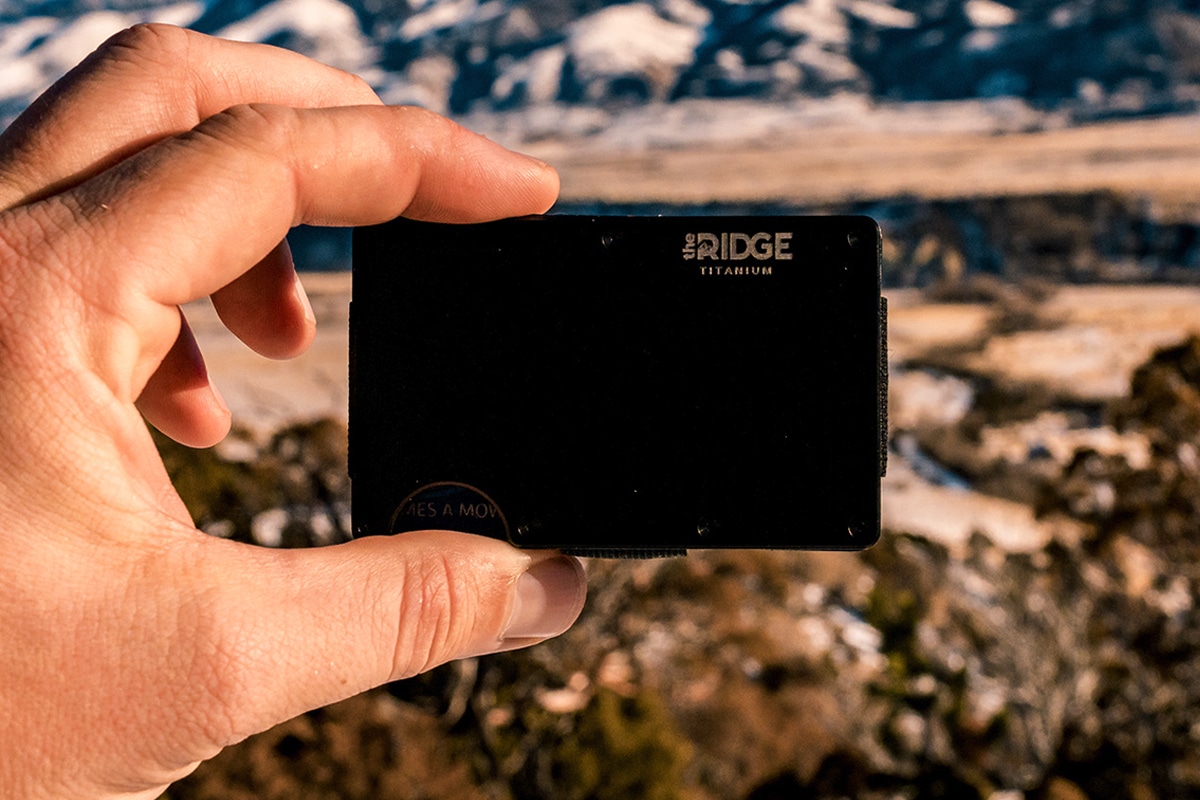 Burnt Titanium: If you know your materials, you know that Grade 5 Titanium is equal parts durable and lightweight. Sporting a stylish burnt hue, the Burnt Titanium Ridge Wallet adds a little shine to the minimalist, RFID-blocking wallet. Alongside the option for a cash strap, money clip or both.
Damascus: Damascus steel never fails to hold one's gaze with a familiar pattern and forging method used in swordmaking or high-grade kitchen knives. Catching onlookers from all around, this slim and superior Damascus Ridge Wallet is crafted from 304 stainless steel material and reinforced elastic. Brilliantly compact and compulsively eye-catching. As far as wallets go, this one's pretty eye-catching.
Carbon Fiber 3K: Backed by thousands (upon thousands) of five-star reviews, the Carbon Fiber 3K Wallet is a bona fide minimalist masterpiece. Boasting ample room you need for cards and bills, without losing that slim form factor thanks to its military-grade construction. The Carbon Fiber 3K Ridge Wallet doesn't just reimagine the everyday wallet; it invokes the true spirit of modern adventure. Slip it in your front pocket and get lost.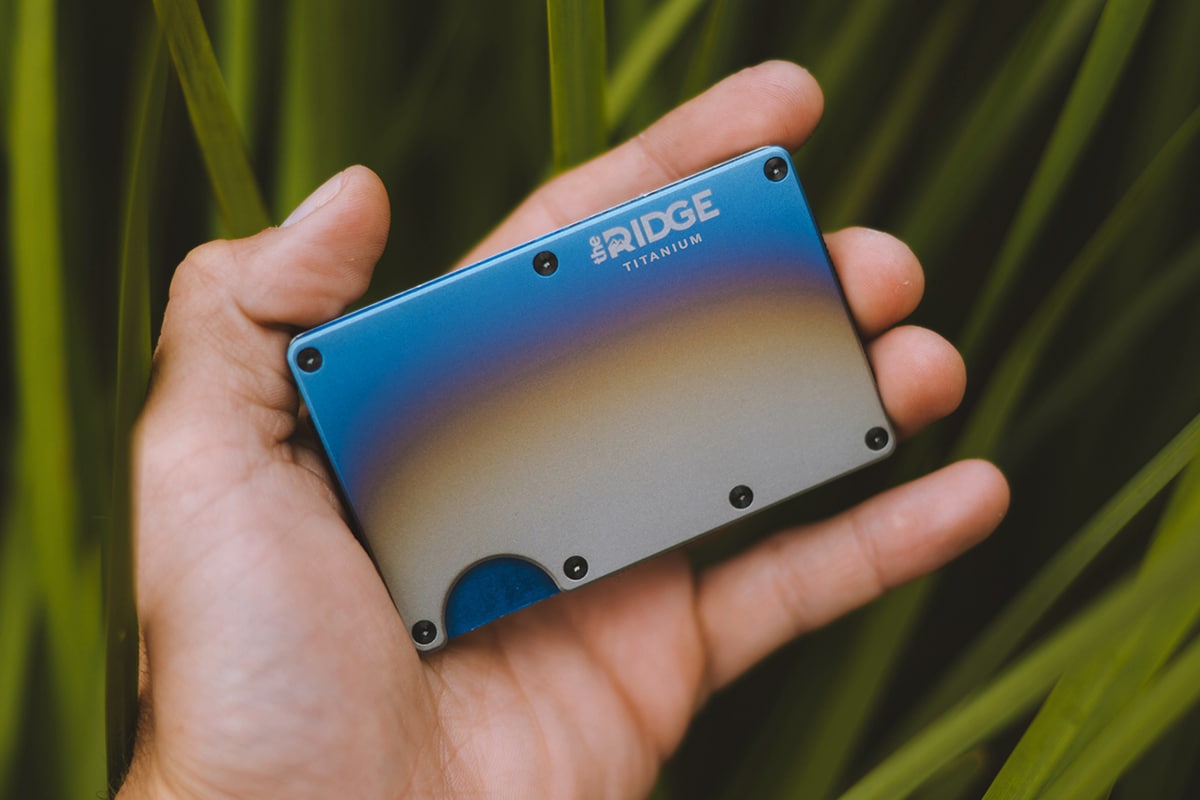 You may also like:
3 Top-Selling Ridge Wallets Are The Perfect Gift