Tiffany & Co. is Selling an 80-Carat Diamond Worth a Ludicrous $10 Million
No one will be happy with their diamond ever again after looking at this baby. Likely to fetch upwards of $10 million, the 80-carat D colour, the internally flawless stone is the largest diamond ever offered by the American jewellery house.
You'll Also Like:
Third-Generation Diamond Experts Redefine How to Buy an Engagement Ring
4 Elevated Outfits to Nail Warm Weather Transitional Dressing
3 Reasons You Should Buy Lab-Grown Diamond Engagement Rings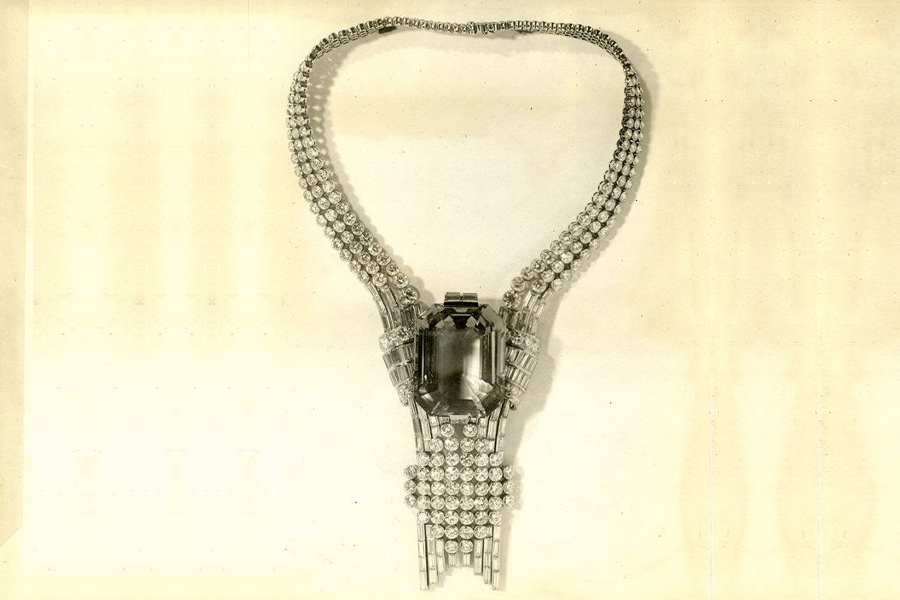 Similar in stature to the Tiffany Diamond, the stone is the most expensive jewel in Tiffany's history. Though its price and name have yet to be revealed, all signs point to a multi-million dollar pay in the double digits.
Acquired in the mines of Botswana, the new diamond has an incredible history. According to Town and Country Mag, Tiffany & Co. chief artistic director Reed Krakoff, has chosen to showcase the diamond by reimagining an archival Tiffany necklace made for the 1939 World's Fair.
"The incredible rarity of this diamond and its origins in Botswana reflect not only Tiffany's legacy as a high jeweller but our leadership in diamond traceability," Krakoff told Town and Country Mag. "The recreation of an Art Deco-inspired necklace from the 1939 World's Fair speaks to our heritage as America's preeminent luxury jeweller."
That being said, Tiffany's is using the massive diamond as a commitment to transforming the diamond buying process. As of October 2020, Tiffany began issuing full craftsmanship journey certifications with every diamond it sells. Like a passport for each bought stone, it documents the journey from mine to jewellery.
Reimagined in its image, the 80-carat diamond monster will be unveiled alongside the newly redesigned Tiffany's Fifth Avenue store, opening in 2022.
"What better way to mark the opening of our transformed Tiffany flagship store in 2022 than to reimagine this incredible necklace from the 1939 World's Fair, one of our most celebrated pieces when we opened our doors on 57th Street and Fifth Avenue for the first time," said Victoria Reynolds, Tiffany & Co. Chief gemologist. "The new necklace perfectly reflects our brand heritage as a New York luxury jeweller, whose founder was known as the 'King of Diamonds.'"
You'll Also Like:
Third-Generation Diamond Experts Redefine How to Buy an Engagement Ring
24 Best White T-Shirts for Men
3 Reasons You Should Buy Lab-Grown Diamond Engagement Rings