4 Fighter Pilot Worthy Military Grade Aviator Sunglasses
In Partnership with Randolph
There are standard aviator sunnies and then there are the ones from Randolph. Founded by Royal Air Force navigator Jan Waszkiewicz and machinist Stanley Zaleski, the brand made a name for itself by producing the HGU-4/P Aviator for American fighter pilots in 1978. Each pair is built to the strictest possible guidelines, which is why the brand continues to supply the US military to this day.
Meanwhile, Randolph brings the same tier of care and quality as its authentic Military Aviator to its full range of premium sunnies. Manufacturing is done mostly by hand at the company's own factory in Massachusetts, representing a process that takes over 6 weeks and involves over 200 steps. The frames alone are resilient works of art. They're plated at 5x the industry standard using ethically-sourced materials such as 23k gold and baked twice with a strong enamel top-coat. Next, they undergo rigorous testing with a lifetime guarantee on the solder joints to show for it.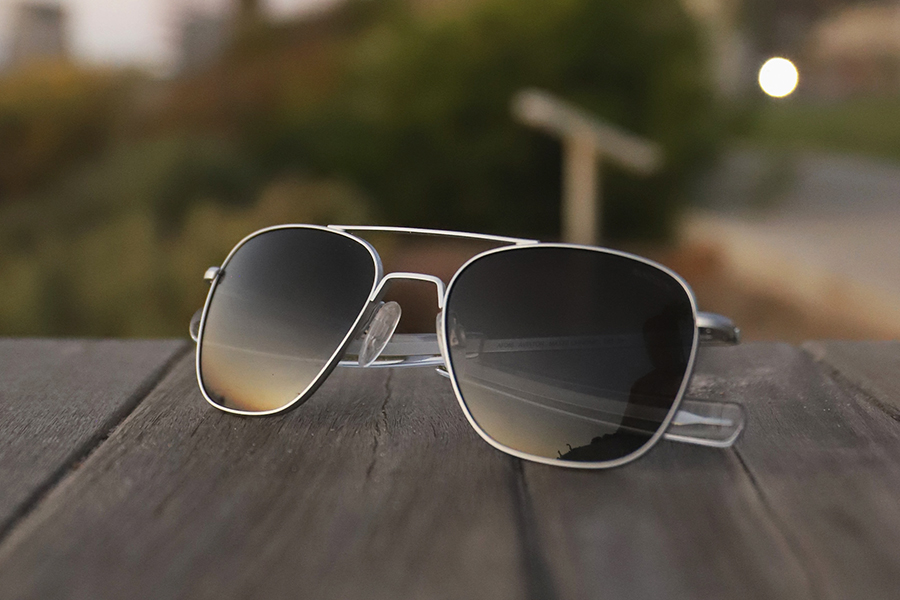 What, you thought we were done? Not even close! Randolph's lenses employ SkyTec lens technology, which was developed to protect the vision of fighter pilots as they zip through the air at breakneck speeds. The brand offers either SkyTec mineral glass or SkyForce lightweight lenses along with both polarised and non-polarised options. What's more, each lens incorporates superior coatings such as Vector anti-reflective backside, BlueWave blue light management, Infra Ray management, hydrophobic, oleophobic, and 100% UVA/UVB protection. Cranking up the customisation dial, they come available in 17 different tints.
The end result is a range of military-grade aviation sunnies that soar leagues above the standard fare (no pun intended). Not only will you find a lens, frame, or style for any situation, but these might very well be the last sunglasses you ever need to buy. Here are four of the brand's best products: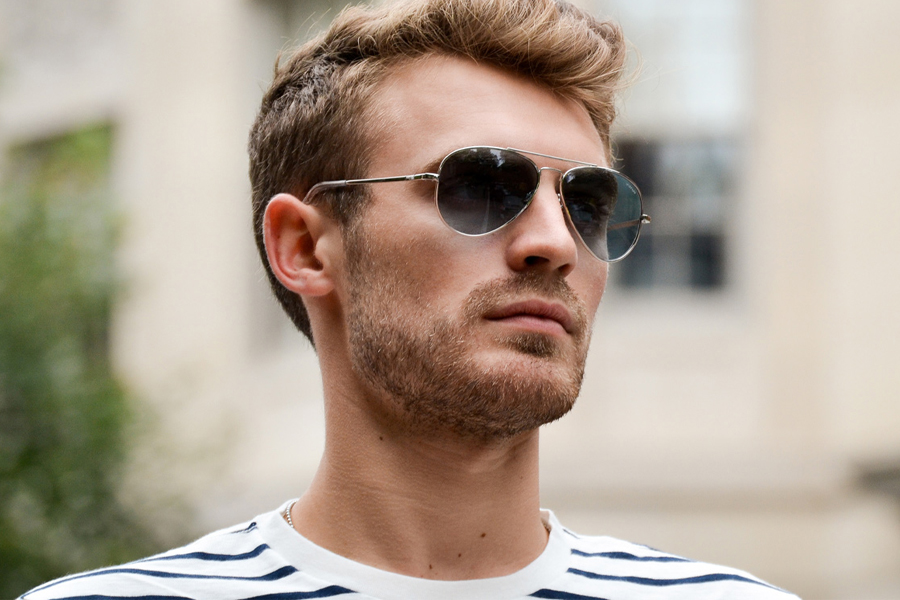 1. Concorde
The Concorde supersonic passenger airliner took flight in 1976, four years after Randolph Engineering was founded. In honour of the iconic aircraft, Randolph crafted these similarly iconic sunnies. Built to meet the same standards as the brand's classic Aviator, they feature the large teardrop spade once worn by WWI pilots. It's a style that simply never goes out of fashion and that's not to mention the 100% UVA/UVB protection.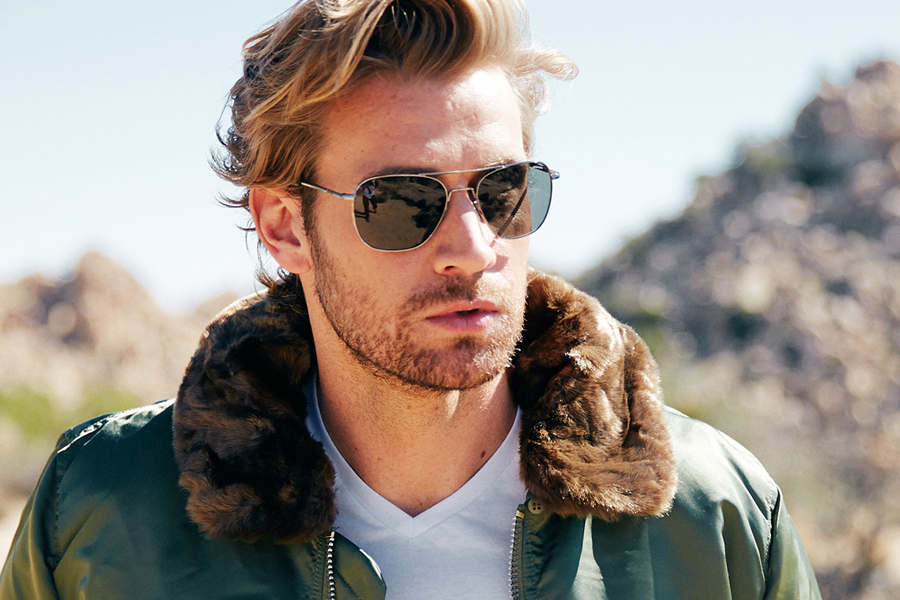 2. Aviator
When only the most rigorous sunnies will suffice, accept nothing less than Randolph's authentic Aviator. Battle-tested and military-approved, it's been standard issue amongst US fighter pilots since 1978. Check out the Bayonet temple tips, which slide easily in and out of a pilot's visor and sit comfortably under headgear. Additional features include SkyTec lens technology, Vector anti-reflective backside coating, Blue Wave HEV blue light management, infrared light management, 100% UVA/UVB, and more. Let's also not forget that they look downright incredible from a visual perspective. This is as real as it gets, folks.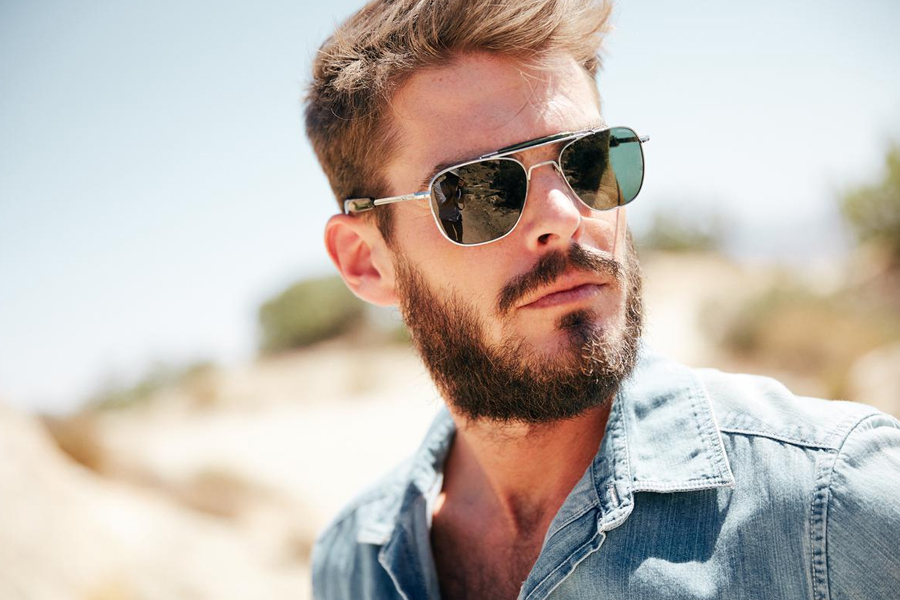 3. Aviator II
Recently named as one of GQ's best sunglasses of 2020, the Aviator II picks up where the original Aviator left off. Touting military-grade specs and a classic navigator square shape, it distinguishes itself by way of some truly sleek features. That includes a green soft acetate brow bar, signature Bayonet temples in a matching acetate, and a bright chrome finish. The Polarised SkyTec mineral glass lenses are presented in an AGX green hue, which draws upon natural outdoor colours. Throw these on and prepare to turn heads.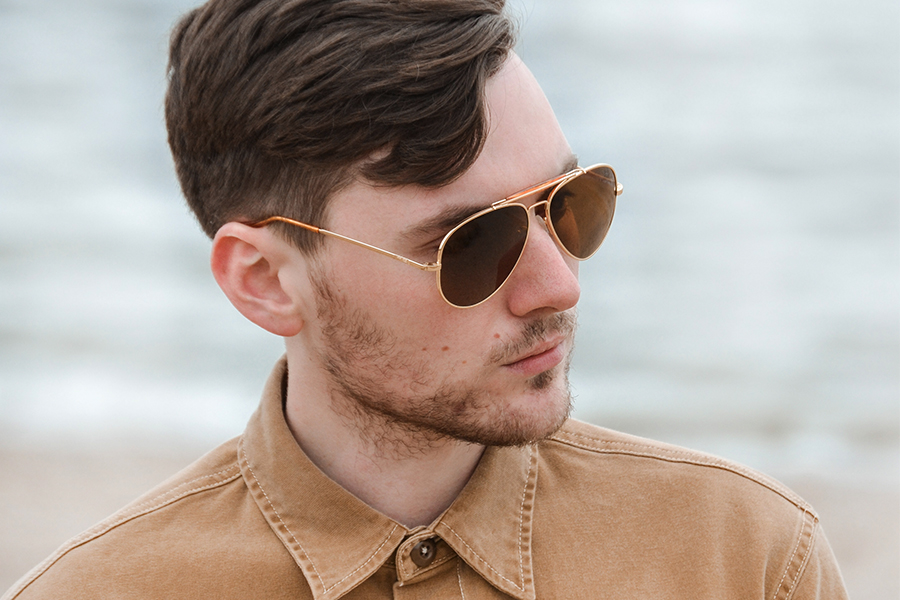 4. The Sportsman
Reinventing the Concorde teardrop aviator, The Sportsman delivers a soft acetate sweat bar like the one you'll find on the Aviator II. That's joined by a vintage-style frame with amber-coloured temple tips to match the sweat bar. The frame is plated in 23k gold, which is applied at 5x the industry standard to achieve an unmistakably brilliant finish. Bring in Polarised SkyTec mineral glass lenses in a tan hue and it's no wonder that Uproxx called these "literally the coolest sunglasses on Earth."
Taking quality and durability to the furthest extreme, Randolph combines military-grade strength with effortless style. The designs are timeless and the manufacturing process downright unparalleled. More than high-grade eyewear, these might very well be the last sunnies you'll ever own. Snag a pair and take them on every possible kind of adventure.
General FAQ
Who makes aviators for the military?
Randolph produces the HGU-4/P Aviator for the US Military and air forces worldwide.
What sunglasses do military pilots wear?
Both amateur and professional pilots wear aviators as their go to choice. The Federal Aviation Administration recommends aviators with gray lenses, as they allow the most natural colors.