Electrify the Pitch with these Tesla Football Boots
Have you ever wondered how Tesla would tackle the sporting arena? Three-dimensional artist and designer Hussain Almossawi has an idea of what that would be like, and he has shared that design on his Instagram account.
You'll also like:
Tesla's New Model S Plaid+ is the 'Fastest Production Car Ever'
Elon Musk's Tesla Tequila is Just as Insane as You'd Think
Towelie 'South Park' x adidas Sneaker has a Stash Pocket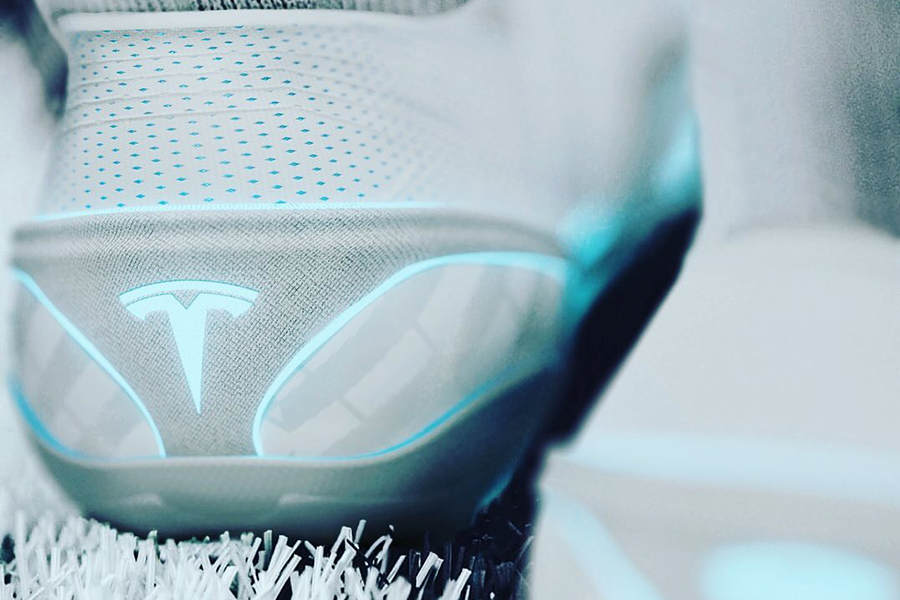 Almossawi already has experience designing shoes. He's done work for adidas, Nike, and EA. His mastery of the form is on clear display with his Tesla Football Shoes. Almossawi imagines the shoes in a variety of colours, all of which feature light up soles, because you can't have a Tesla without some sort of tech attached. And that was the point of the project—bringing together two worlds that otherwise would be exclusive of each other.
"This was a fun concept I created imagining what the future of football boots can look like when two universes of different brands merge together," writes Almossawi. "The result would be a futuristic design, neutral tones, lines and lights that connect with an increasingly viable market proposal. The goal of the project was to envision the future of football and have a fun take on how certain themes and keywords can drive the design narrative and language for each boot."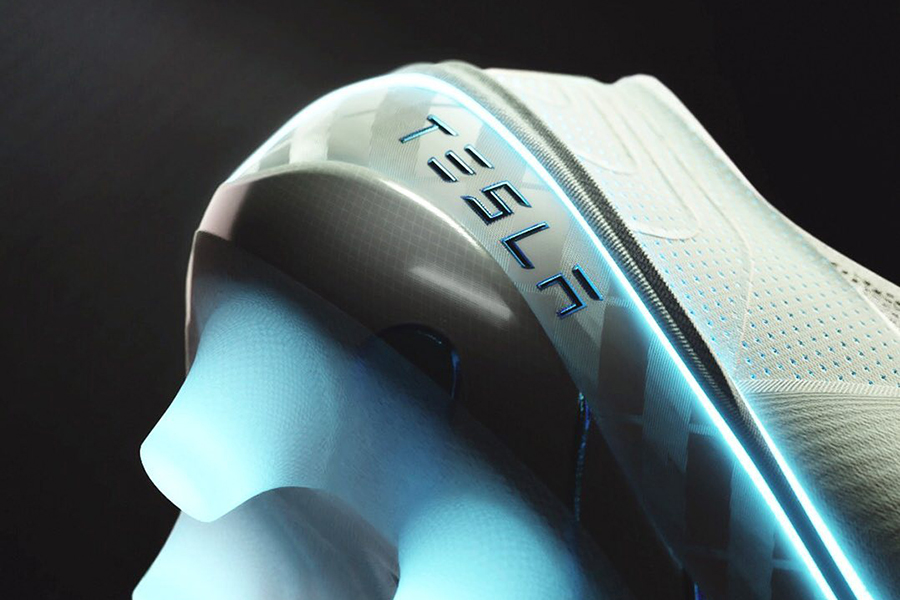 The project makes a viable argument for Elon Musk to consider—why not jump into other areas? He's already working in vehicles and space. Adding something like sporting goods to the lineup wouldn't be that big of a jump, and with companies like Louis Vuitton using their reputation to sell things like luxury Ping Pong paddles, it's not out of the realm of possibility for a company to jump into other markets. Musk lending the Tesla name to the boots could go a long way toward making these shoes a top seller.
You'll also like:
Tesla's New Model S Plaid+ is the 'Fastest Production Car Ever'
Elon Musk's Tesla Tequila is Just as Insane as You'd Think
The Limited Edition Blundstone Boots Celebrates 150 Years