Towelie 'South Park' x adidas Sneaker has a Stash Pocket
adidas Originals aren't holding back with the cannabis-inspired holiday sneakers. Wasting no time in following up the ZX 420 they previewed last week, the brand is set to release a South Park collaboration that's giving fans the sneaker 'munchies'. Due to release at 7 am on April 20th in Australia and various other locations on 4/20 globally. This Campus 80 pays homage to one of South Parks most cooked characters  'Towelie', and we have one simple question, you wanna get high?
You'll also like:
66 Funny Names for Weed That'll Blow Your Mind
'Longest Shoe in the World' by adidas x Tommy Cash
adidas Ultraboost 21 is Stiffer, Stronger and More Sustainable than Ever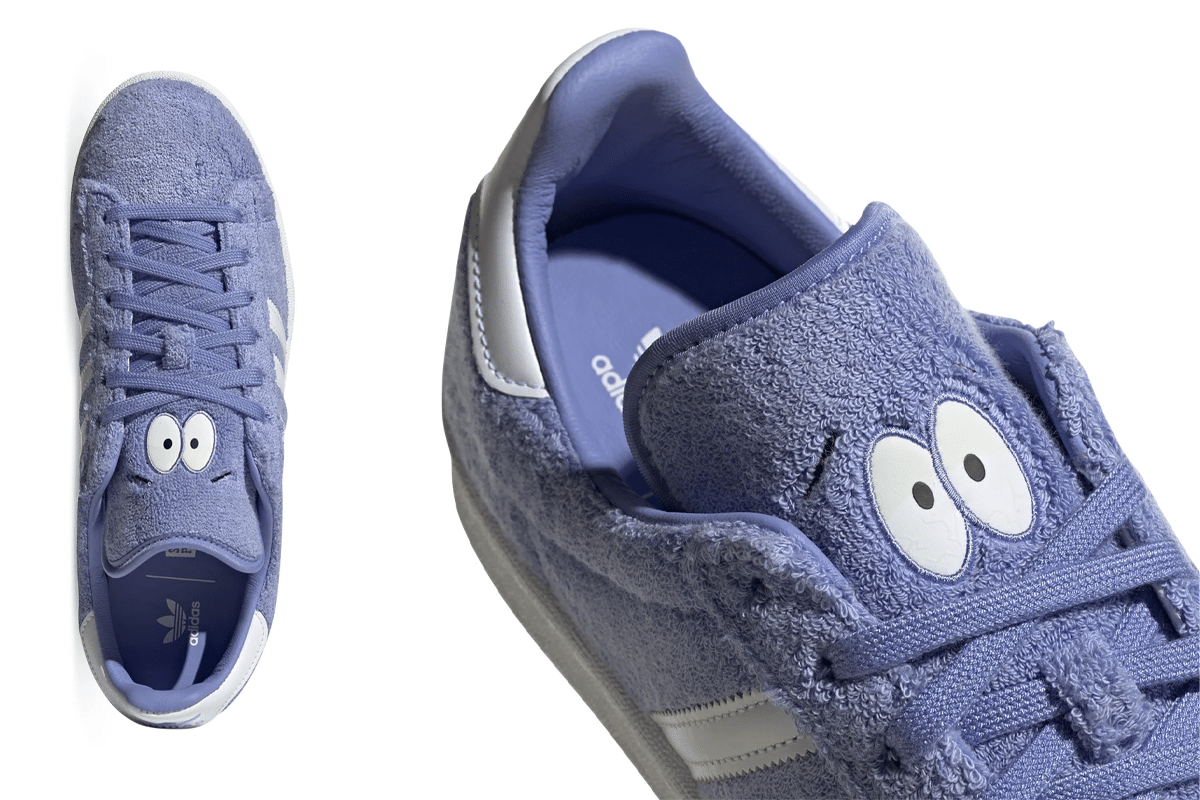 The sneaker looks to be the first in a number of upcoming South Park x adidas collaborative pieces. This time, taking the anthropomorphic character to new heights with french terry-towel upper and cartoonish eye illustrations that resemble the beloved piece of fabric on the tongue. These same eyes light up under UV light, turning from all-white to bloodshot baked in seconds.
You'll never forget to bring a towel again with these sneakers from adidas. Featuring a hidden stash pocket under the tongue and some famous quotes from Towelie including "Don't forget to bring a towel!" and "I have no idea what's goin' on," they'll have you 'walking on sunshine' in no time.
Where to Buy adidas X South Park Campus 80s "Towelie" in Australia
If you're looking for the sneaker down under, you can enter the raffle now via Subtype below. Alternatively, you can always buy guaranteed authentic sneakers via StockX before release if you can't get enough of them.
Release Date: 04/20/21
Colour: Chalk Purple/Footwear White
Style #: GZ9177
Price: AU$160
Check it out Raffle (Aus) Buy it here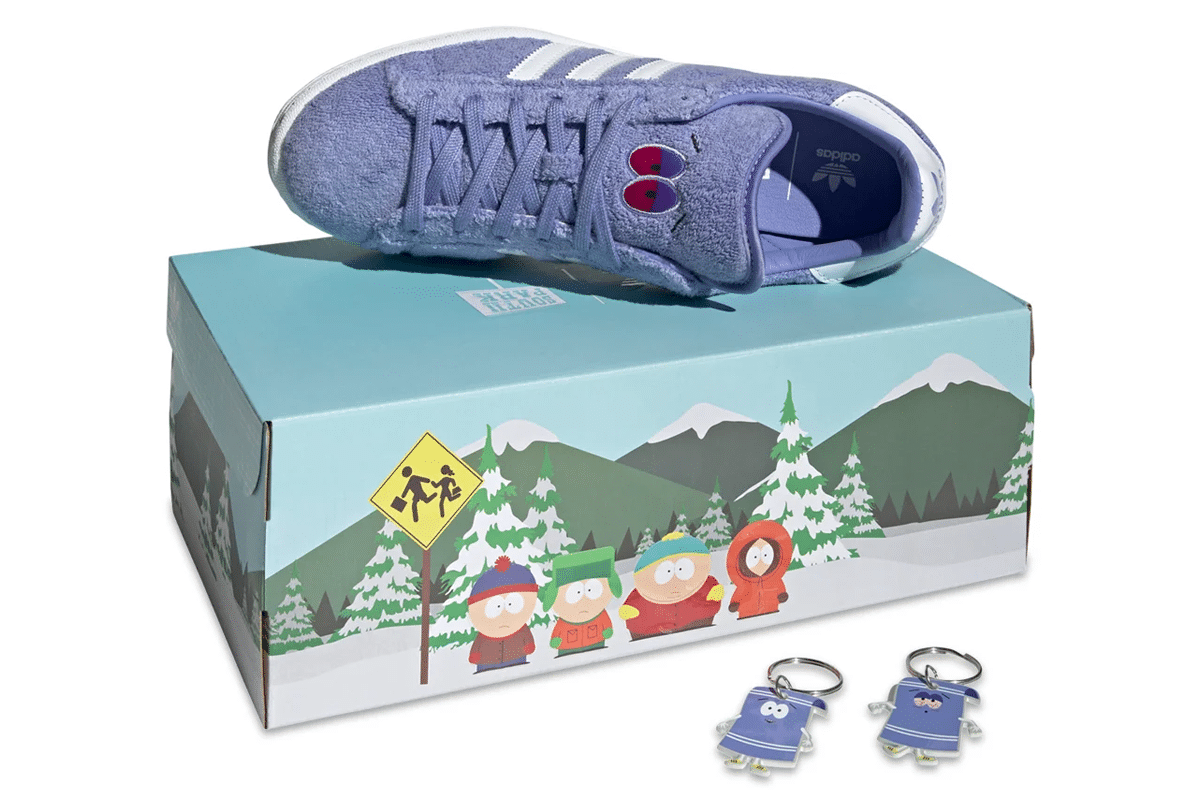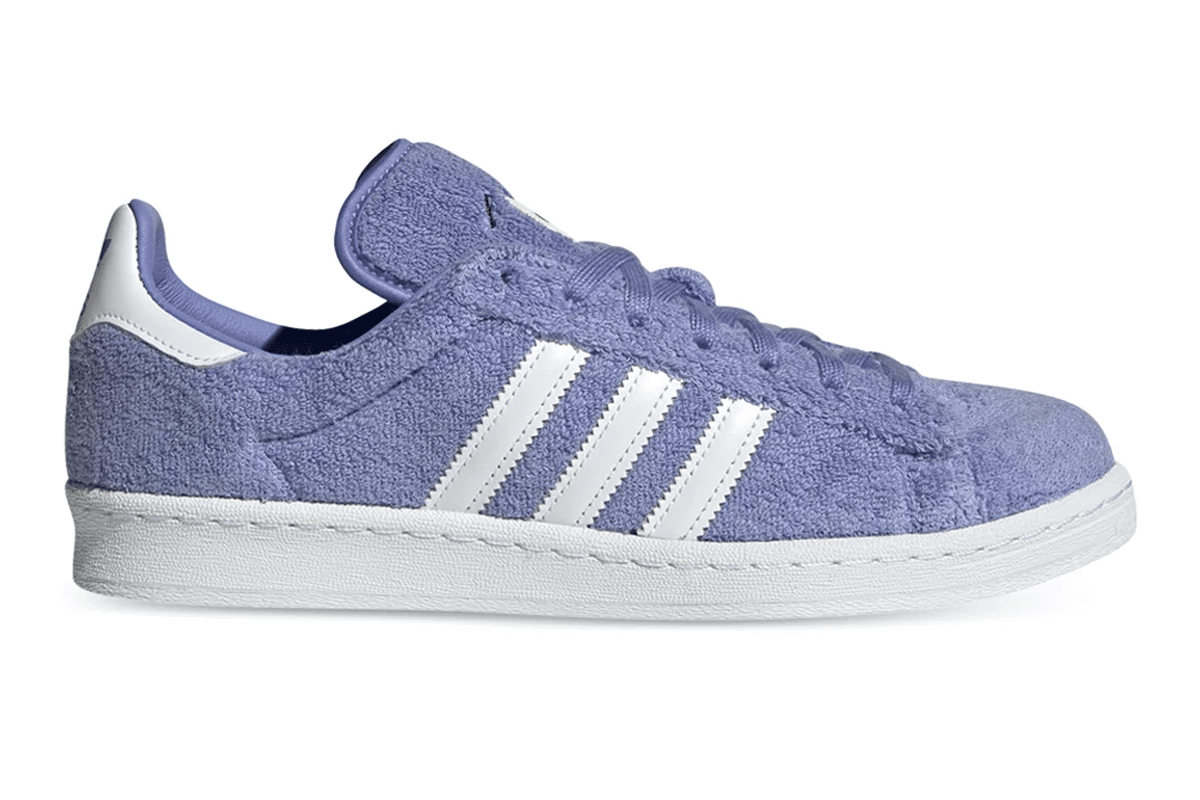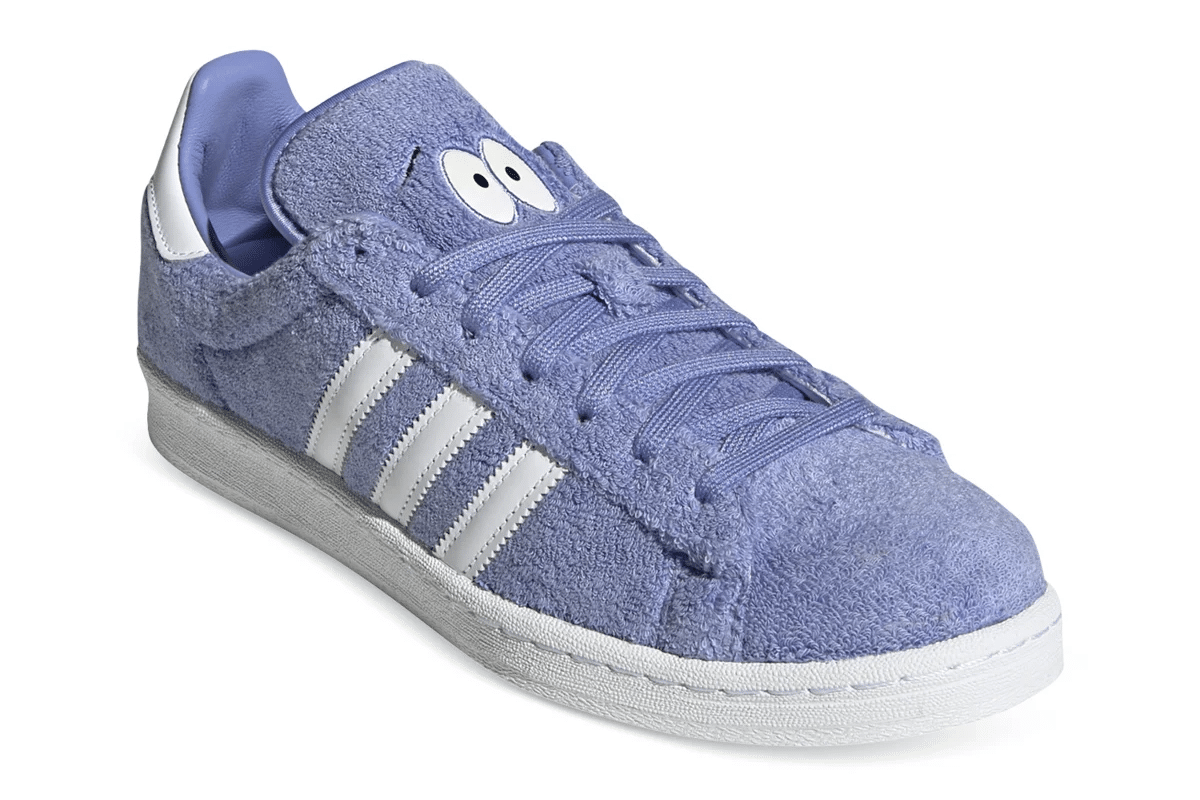 You'll also like:
66 Funny Names for Weed That'll Blow Your Mind
'Longest Shoe in the World' by adidas x Tommy Cash
adidas Ultraboost 21 is Stiffer, Stronger and More Sustainable than Ever