UltraBoost Guard Running Sneakers Keep You Safe and Warm
If you're a year-round runner, than you know that shoes are important for more than just providing a barrier between your foot and the ground. They're also important for keeping your feet warm and dry. adidas' UltraBoost Guard Running Sneakers makes use of waterproof technology to protect your feet on days when warmth and dryness are imperative.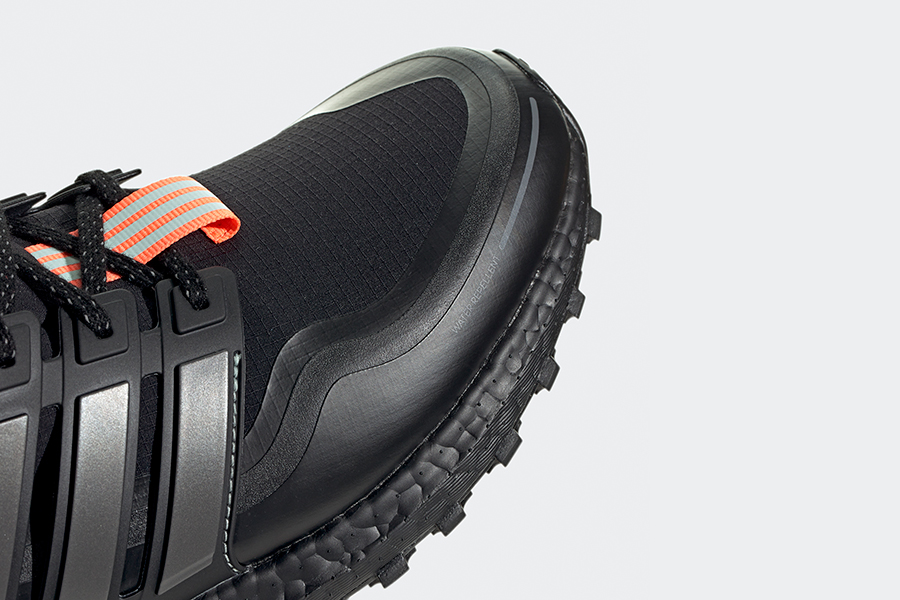 UltraBoost Guard shoes use a knitted mesh made of Primeknit materials that are waterproof in order to give your feet comprehensive protection in humid environments. The shoe heel is designed in a U shape to help provide TPU support, which also comes from the TPU support plate. Up front, the vamp is made of Primeknit, which not only offers superior elasticity, but also waterproofing. The vamp is comfortable and improves stability. The reflective tap at the shoe head also provide a little more assurance when your runs are happening in dark mornings or nights.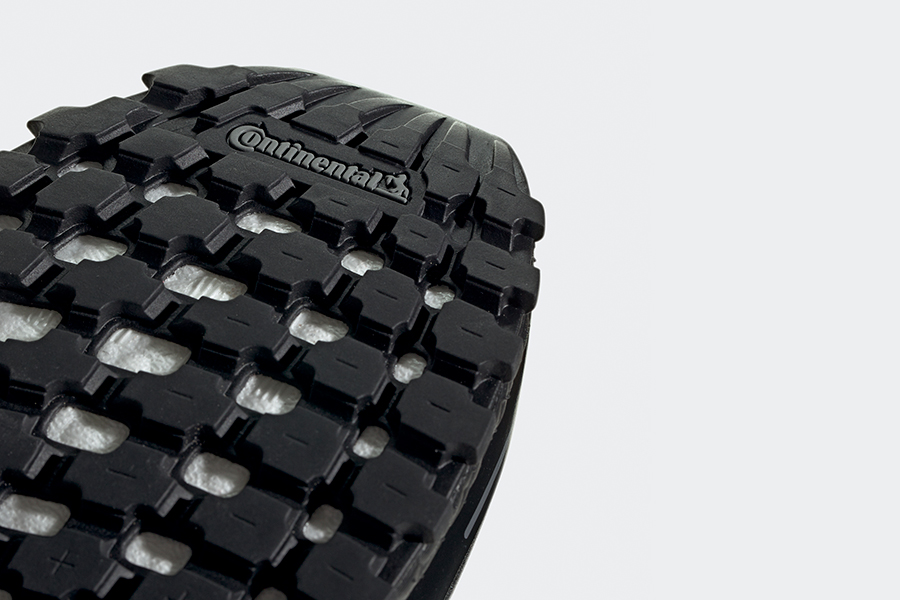 The insole is where the Boost of "UltraBoost" comes in. Boost combines several different foam technologies to provide a soft cushion that is also durable. The Continental rubber outsole increased that durability while its traction pattern offers grip even on slippery roads—something you often run into during colder months. The sole also has a built-in torsion system that helps with giving back some of the energy you put into each stride. Finally, for the UltraBoost Guard, adidas included a shoe pad to increase the cushioning effect.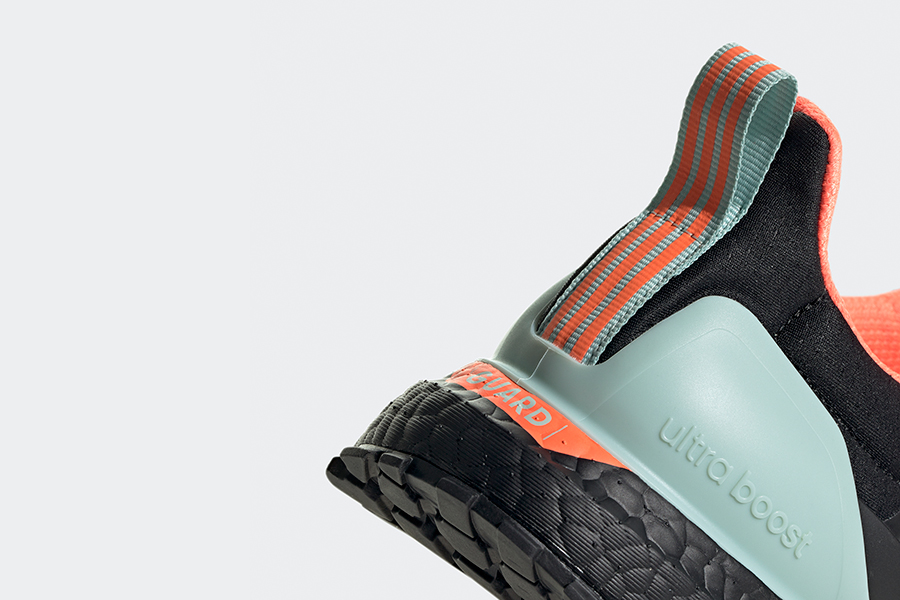 As far as running sneakers go, the adidas UltraBost Guard shoes have plenty going for them. Not only are they comfortable, they also provide waterproofing and plenty of grip. If you're a trail runner, you'll definitely appreciate these shoes. Running year round will be much more pleasurable with warm feet thanks to the UltraBoost Guard running sneakers.