The Lacoste Crocodile is Being Replaced to Save Endangered Species
The iconic Lacoste Crocodile is leaving its customary space to give attention to endangered species. Lacoste has partnered with IUCN—the International Union for Conservation of Nature—to bring attention to their SOS "Save Our Species" initiative. The idea behind the drive is to create white polos but where the Lacoste Crocodile usually adorns the shirt, the logo will be replaced with an embroidered image of one of ten endangered species: the Vaquita, the Burmese Roofed Turtle, the Norther Sportive Lemur, the Javan Rhino, the Cao-vit Gibbon, the Kakapo, the California Condor, the Saola, the Sumatran Tiger, and the Anegada Ground Iguana. Additionally, only one shirt for each of the remaining population of these endangered species will be made. So, in the case of the Vaquita, only 30 shirts will be made; the most that will be made will be for the Anegada Ground Iguana (450). Not only will these shirts help call attention to the plight of these animals, they will be extremely rare.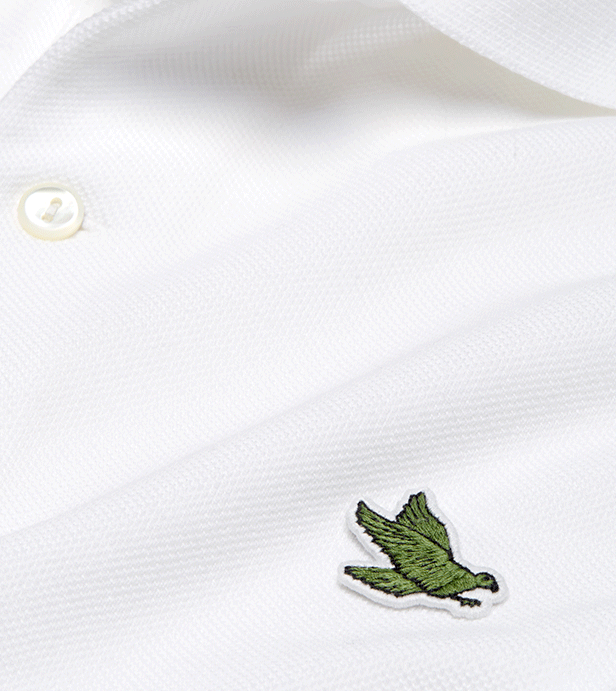 The line of endangered species shirts will be launched during the Paris Fashion Week in 2018. The drive coincides with IUCN's seventieth anniversary. You can be a part of the drive by ordering one of the shirts via Locaste's online shop, sharing the marketing videos and using the #LacosteSaveOurSpecies hashtag, or by getting involved with the Save Our Species organization.
Have you subscribed to Man of Many? You can also follow us on Facebook, Twitter, and Instagram.