A Beginners Guide to Mechanical Watches
If you've been searching through lists of the best men's watches, you would have come across the term 'mechanical watches' quite a bit. While the phrase does feel like industry jargon, the meaning of mechanical watches simply refers to the movement of the timepiece, which in this case is powered by a complex system of springs and jewels, rather than a battery. Beyond that, there is much to learn about mechanical timepieces, so we've done the heavy lifting and curated a complete guide to mechanical watches, covering everything you could ever dream of knowing.
Mechanical Watch Producers and Availability
With the availability of cheaper quartz watches, the ubiquity of mobile devices and increasingly, wrist-worn connected devices, it seems illogical that mechanical watches are still being bought. Yet the Swatch Group, Switzerland's biggest manufacturer of mechanical watches, owners of most notably OMEGA and Longines, had gross sales of over ($USD) 9 billion dollars in 2014 (though not all of this is through mechanical watches, Swatch Group makes quartz Swatch watches after all).
Richemont, owners of IWC, Panerai and other luxury brands sold over 3 billion Euros worth of wristwatches through their 'Specialist Watchmakers', the vast majority of which are mechanical. This isn't counting Cartier who Richemont categorizes as a 'Jewellery Maison'. Cartier's watches are some of the most popular in the Richemont stable.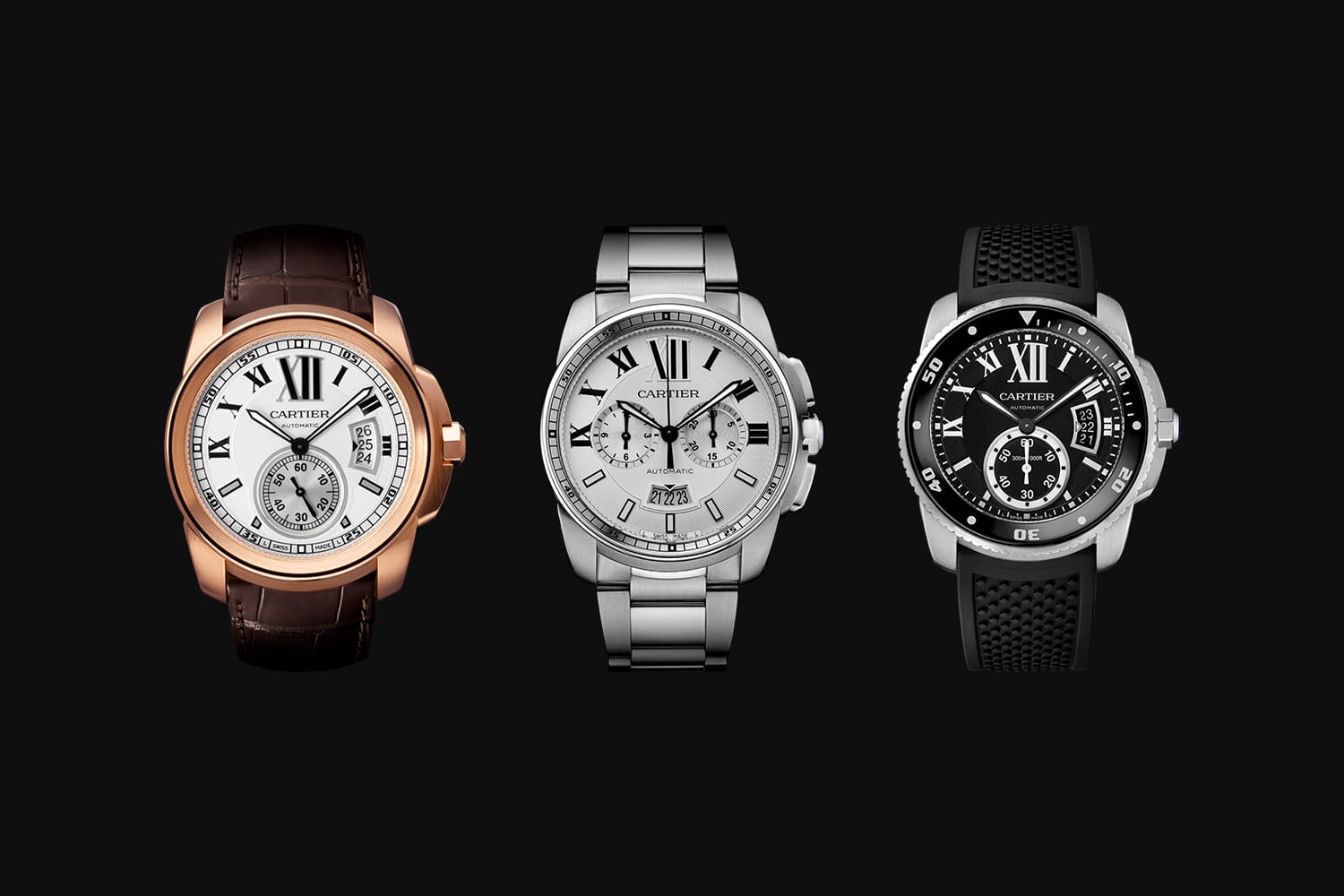 Launched in 2010, Cartier's Calibre de Cartier line is the maison's first designed exclusively for men. Unabashedly masculine, the line now includes a chronograph and the brand's first ever watch designed for deep sea diving.
The Federation of the Swiss Watch Industry estimates that over 8 million mechanical wristwatches were exported from Switzerland in 2014. Although this may appear to be a small number compared to sales of quartz watches, add the production of mechanical watches in Japan and China and the long average lifespan of most mechanical watches and this represents a lot of mechanical watch wearers.
Why Do People Wear Mechanical Watches?
Ultimately, any conversation between a mechanical watch wearer and a beginner interested in mechanical watches begins with the topic: "why do people wear mechanical watches?". Here are six reasons why the traditional watchmaking method lives on.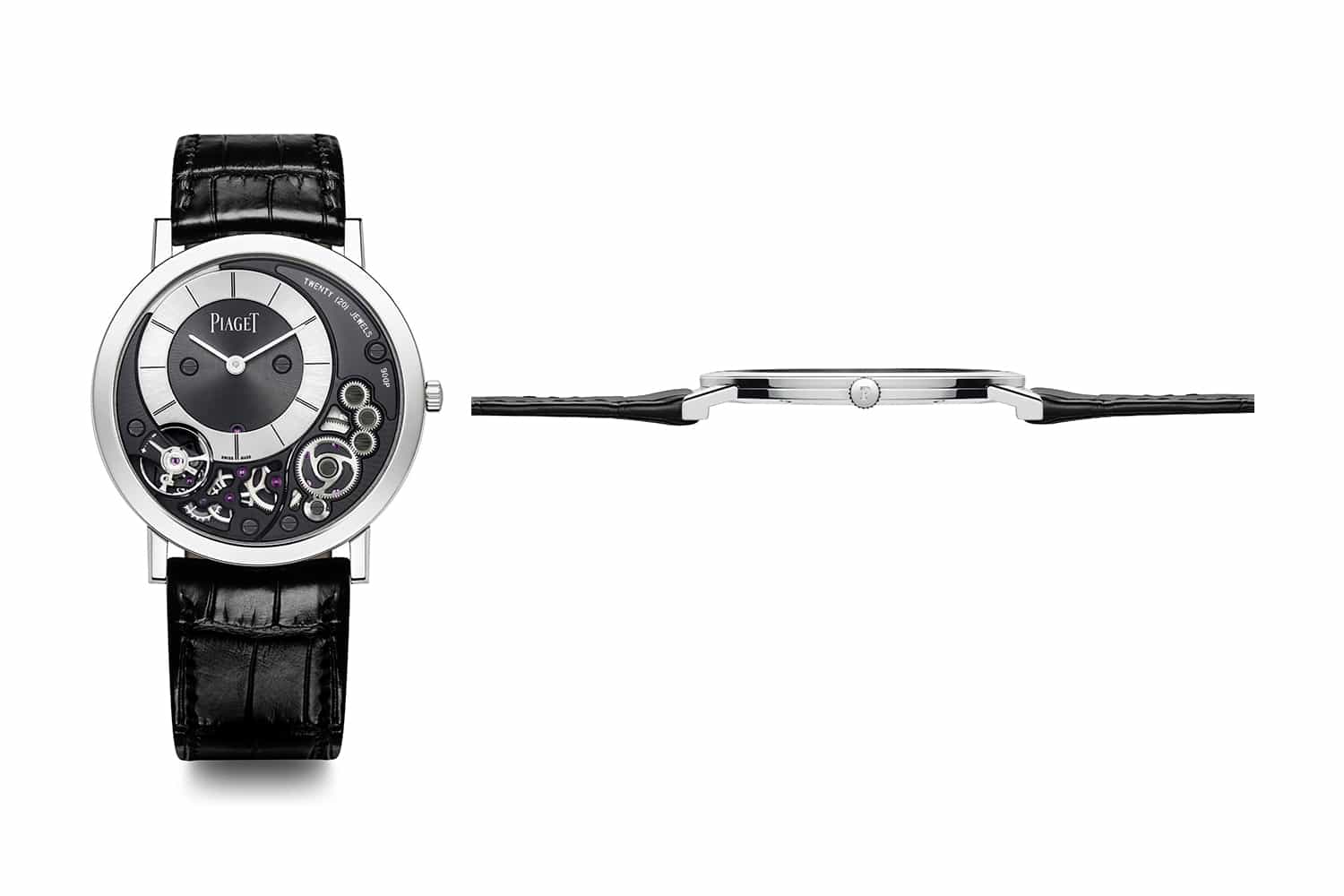 1. Mechanical Precision
The terms 'hairspring', 'balance wheel' and 'jewels' will be well known to seasoned watch-lovers but most mechanical watch wearers won't have a clue what they are or how they work. Each of these is vital in the accurate operation of a mechanical watch movement, the engine that powers the watch. These components are all machined with astounding precision to the decimal fraction of a millimetre. They combine to deliver the time accurately to within a few seconds each day.
The Piaget Altiplano 900P is one of the thinnest mechanical watches in the world. Usually, a watch movement is sandwiched between a layer of glass and a dial on top, with the caseback made of metal or glass. To achieve maximum thinness, the Altiplano 900P's movement is built into its caseback and the dial is arranged to be next to other movement components. The whole watch is just 3.65mm thick!
---
Featured Video from Man of Many
---
Mechanical watches aren't as accurate as quartz watches (accurate to a few seconds a month or even year) or the clock on your iPhone. We're spoiled when it comes to knowing the time accurately whenever we want. Mechanical watch wearers appreciate the staggering level of precision engineering required to make a series of springs and gears work together to be off by only a few seconds when there are 86,400 seconds in a day (or 99.98% accurate).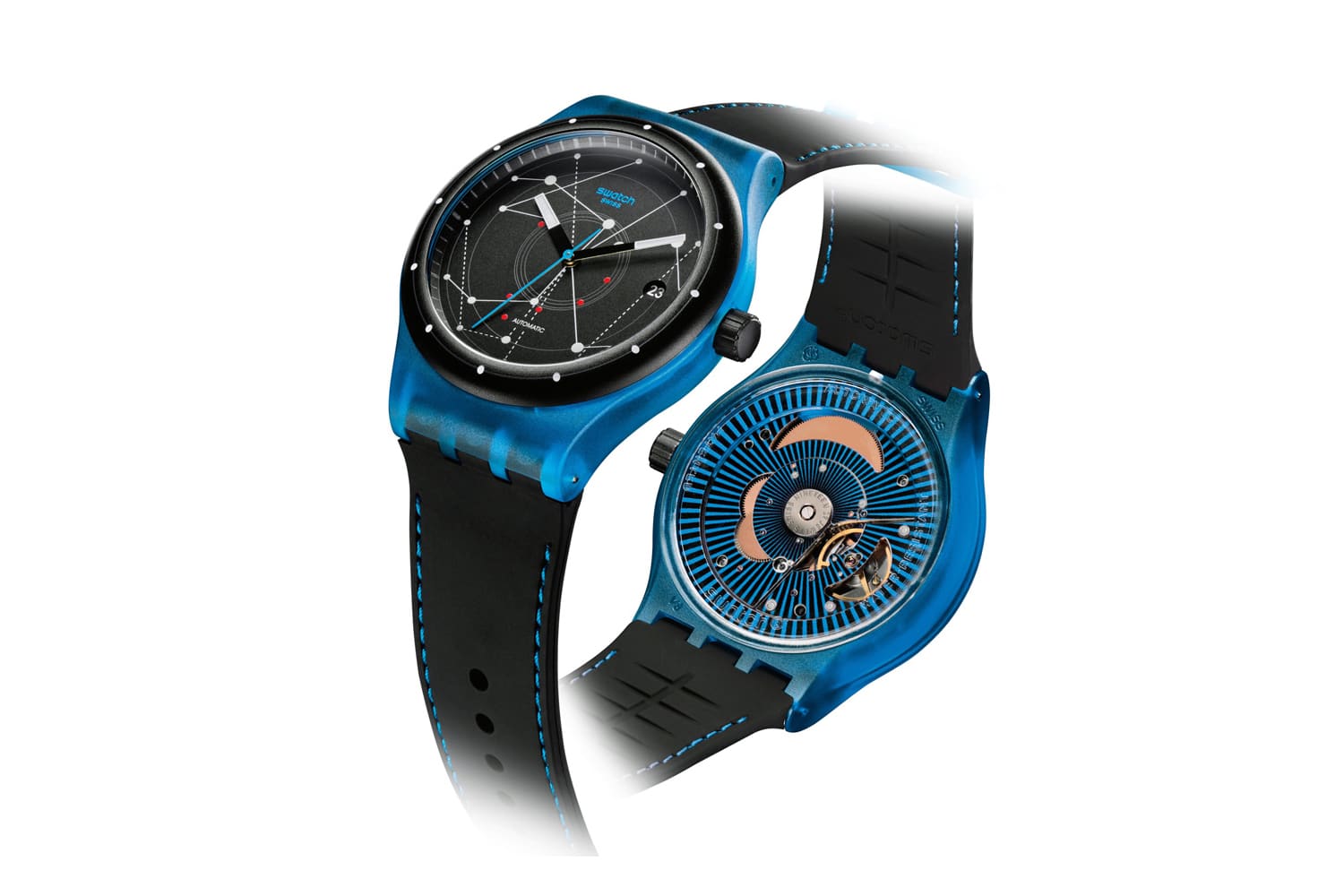 2. Craftsmanship
All mechanical watches require some human handiwork to be completed (with the exception of the Swatch Sistem51, which is an achievement in itself). Mechanical watch movements are made with sometimes over a thousand tiny pieces that need to be arranged to power a series of complications (functions other than the time). The timekeeping "tick-a-tick-a-tick" of each mechanical watch movement is individually adjusted by turning a few screws by the smallest of measures by a skilled technician to make it as accurate as it can be.
On some movements, the surfaces are decorated with special finishing techniques to make it look nice. Although these finishes are often entirely for aesthetic reasons, they show the watch company's pride in offering a supremely crafted object.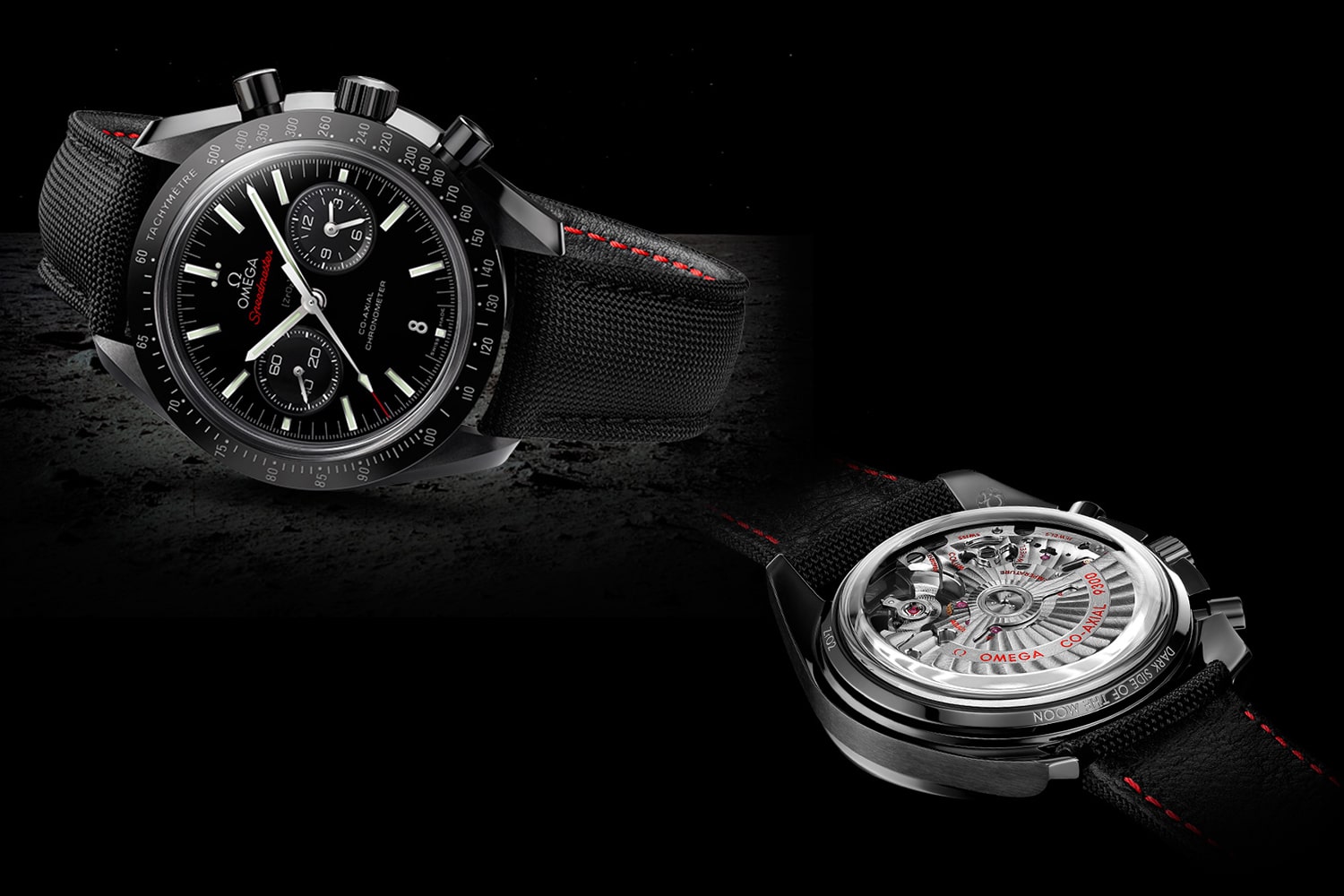 Though not the first to use ceramic as a watch case material, Omega in its Speedmaster Dark Side of the Moon has pushed the technology to achieve a expertly crafted black ceramic case that is lightweight and highly scratch-resistant. Its famed 9300 chronograph movement is a beauty too, decorated with Omega's "Geneva Waves".
The craftsmanship exhibited by mechanical watches often extend beyond the movement. Companies that market and manufacture mechanical watches are often creating covetable objects and in a super-competitive environment, each detail is carefully considered to offer a valuable product. The dial, hands, markers, the printing, the case, the strap or bracelet and even the packaging are all opportunities to show the crafts of a watchmaker and commonly of a high quality in better mechanical watches.
IWC collaborates with famed Italian shoemakers Santoni to create fine Alligator straps for their Portugieser and Portofino line of watches.
3. History
Many will regard the wearing of mechanical watches as an anachronism, an activity that should have disappeared long ago. But therein lies another reason in and of itself to wear a mechanical watch, they're old-fashioned. When technology today is almost by definition powered by electricity and more and more is made of it being "connected", the mechanical watch stands as a symbol of old-school values. Other objects that share this symbolism would be vinyl records or a handmade suit.
As well, many luxury watch brands are very old companies. Vacheron Constantin was founded in 1755 and is the oldest luxury watch brand with an uninterrupted history. Blancpain, Breguet and Patek Philippe all have a similarly early start. A wealth of knowledge and expertise built through hundreds of years powers mechanical watches and some of these brands still exist today.
Despite having a history that stretches back to 1775, Breguet continues to innovate in the science of watchmaking. Mixing classic styling and contemporary tech is the award-winning Breguet Classique Chronométrie 7727 which uses magnets (conventionally an enemy of mechanical watches that adversely affects accuracy) to improve the consistency of the watch in the case of physical shocks.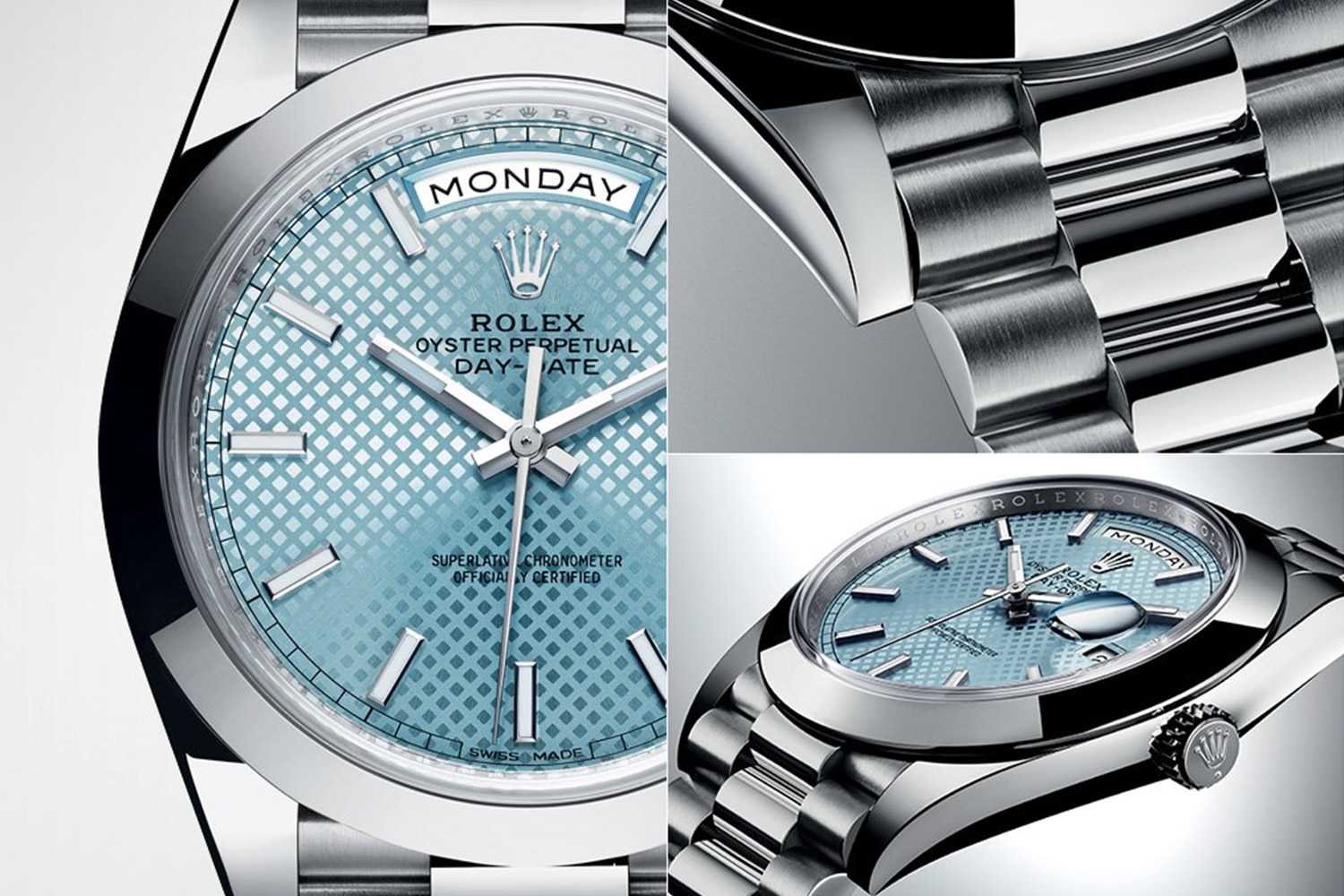 4. Luxury and Status
Mechanical watches can be expensive and less useful than their alternatives. Which brings us to the topic of a mechanical watch as a luxury product and status symbol. Put simply, the ability and the will to buy a luxury (mechanical) watch which is arguably less useful than a common quartz alternative is a clear symbol of the wearer's financial means and by extension, status.
Rolex, the undisputed leader in brand recognition among luxury watches recently updated its stately Day Date with the Day Date 40. The Day-Date has for a long time only been available in gold or platinum and not in steel furthering its reputation as a status symbol.
It should be stated though that not all mechanical watches are luxury watches and not all mechanical watch wearers wear them for this reason. Seiko, the Japanese company well known for mass producing quartz watches and clocks also creates affordable mechanical watches, the most popular being their Seiko 5 series of sports watches. They lack the fine finishing of more luxurious models but are otherwise superb and can be bought for under $100.
Since 1963, Seiko has been producing a line of purposeful sports watches under the Seiko 5 name. Designed for explorers, aviators and divers, Seiko 5 watches are always in the conversation when it comes to the best affordable mechanical watches.
Note: RJ Watches, better known as Romain Jerome has declared bankruptcy and is no longer available.
5. Self Expression
There are thousands of wristwatches out there for any consumer to choose to buy. Of those, you will on any given day choose to wear just one, based on some of the things mentioned above but ultimately because you like a particular watch. In the wider context of attire and personal belongings, wristwatches are a discreet and tasteful way of expressing your personality. This is particularly true for men who are limited to a suit and tie in their daily costume.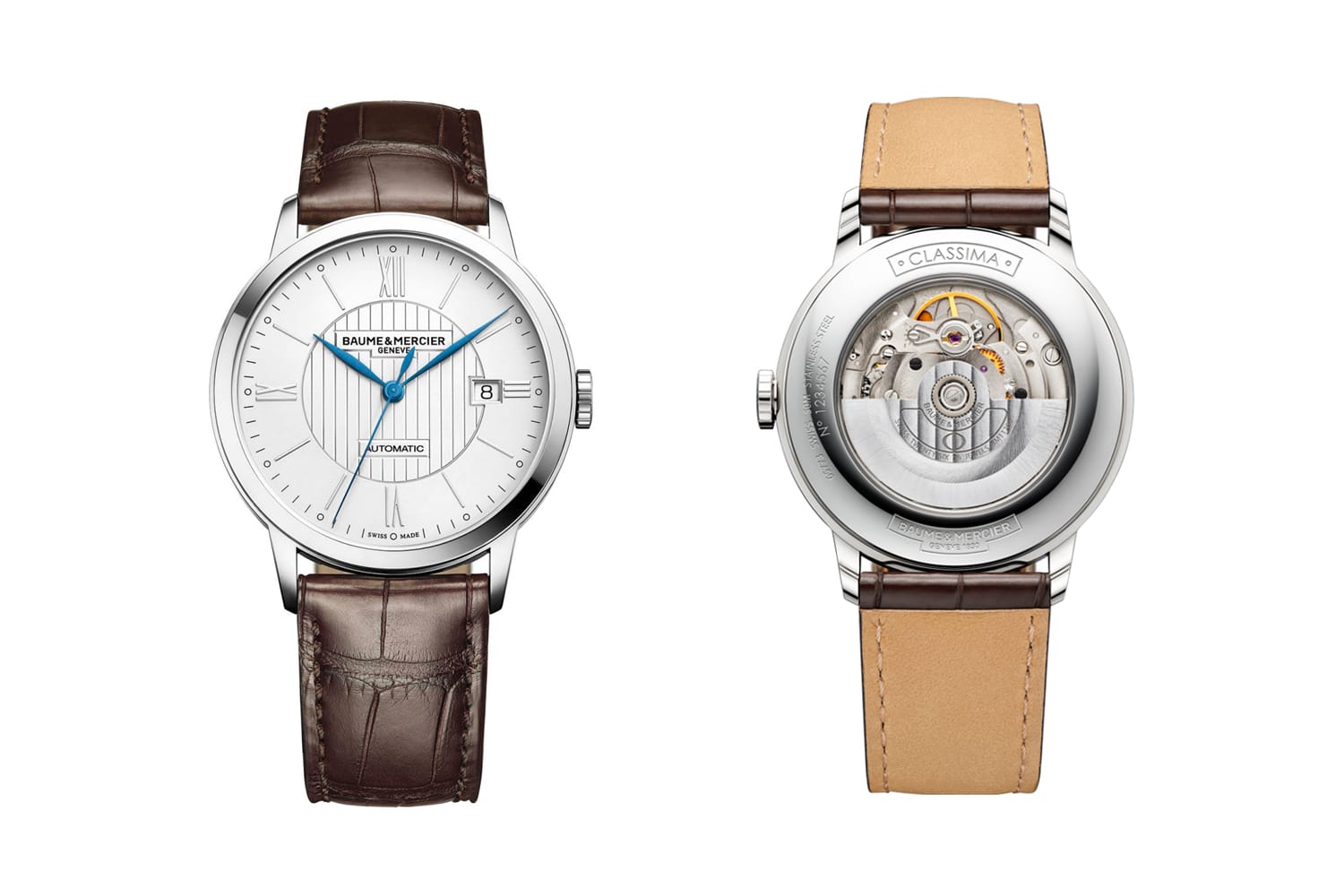 6. Sentimentality
In the past, some companies gave employees who had served for a long time a gold watch. Even now some family cultures feature the gifting of a watch when a person reaches a level of adulthood, usually graduating from high school or college. More and more jewellery boutiques are marketing wristwatches as an analogue to wedding rings for men (though it isn't clear if this has had much success). Among watch enthusiasts, any life milestone is worthy of purchasing a watch.
If a watch is purchased to mark a significant event, that watch immediately takes on a special meaning to the wearer of the watch. Mechanical wristwatches are ideal for this purpose because they are precious and tend to remain useful for a very long time.
You'll also like:
What is a Moonphase Watch & How Does it Work
12 Best Watch Stores in Sydney
The Wind Up – Watch News #64
---
Featured Video from Man of Many