Steve McQueen's Original Heuer Monaco is Up For Auction
Worn by Steve McQueen during the filming of Le Mans in 1971, the Heuer Monaco timepiece was integral to McQueen's portrayal of professional race car driver Michael Delaney. Nearly half a century later, the same watch he wore while tearing down the infamous Mulsanne straight in a Porsche 917 at almost 200 mph is up for auction at Phillips flagship watch auction RACING PULSE in New York.
You'll Also Like:
Persol's 714 Steve McQueen Premium Sunglasses Make a Great Return
After 160 Years, TAG Heuer Has Released its Most Advanced Watch Yet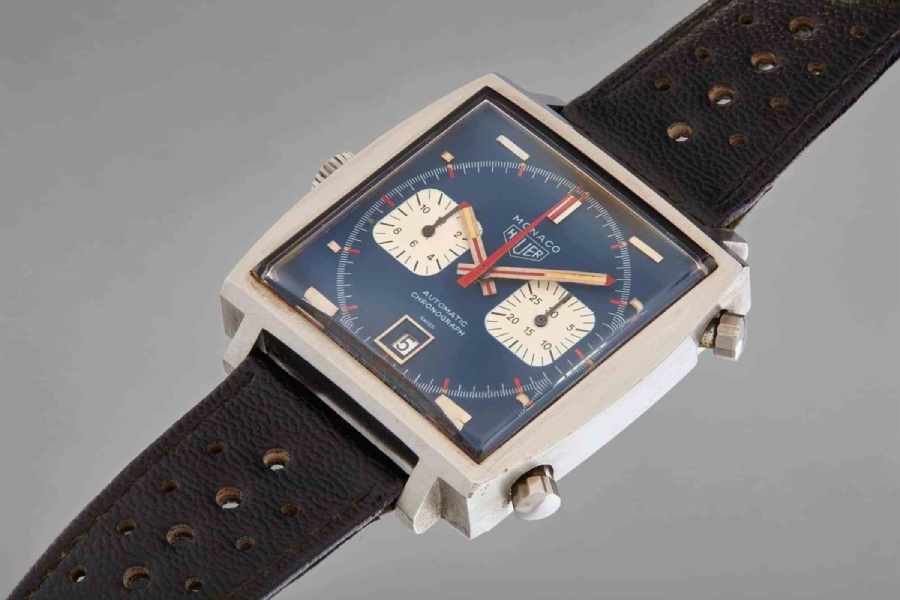 Originally meant for his son, instead, the film's chief mechanic, Haig Altounian was the gifted the iconic timepiece on the last day of filming.  "Thank you for keeping me alive all these months," said McQueen. Despite Altounian's protest, thinking it too dear of a gift for a lowly mechanic, McQueen responded with "It's too late – it's got your name on it," before revealing the inscription on the caseback: To Haig Le Mans 1970.
Understanding the true value of this heirloom after a few years of wearing it himself, Altounian stashed it away into a safety deposit box, where it would remain for close to 50 years. Though there were exactly six watches produced for the film, the one owned by Altounian was the only one that McQueen actually wore during filming.
The Steve McQueen Tag Heuer Monaco alongside the Paul Newman Rolex "Big Red" Daytona, is scheduled to be sold as the Phillips Racing Pulse auction in New York on 12 December. And where will they start the bidding? Even they don't know yet. With such an iconic piece of history on offer to the highest bidder, who knows just how much the 1969 Tag Heuer Monaco ref. 1113 will go for.
"The Heuer Monaco will always be associated with the glamour and thrill of auto racing," Phillips' Head of Watches, Americas Paul Boutros said in a statement."Its incredible provenance, wonderful state of preservation, and adrenaline-fueled history make it an ultimate trophy watch for the connoisseur."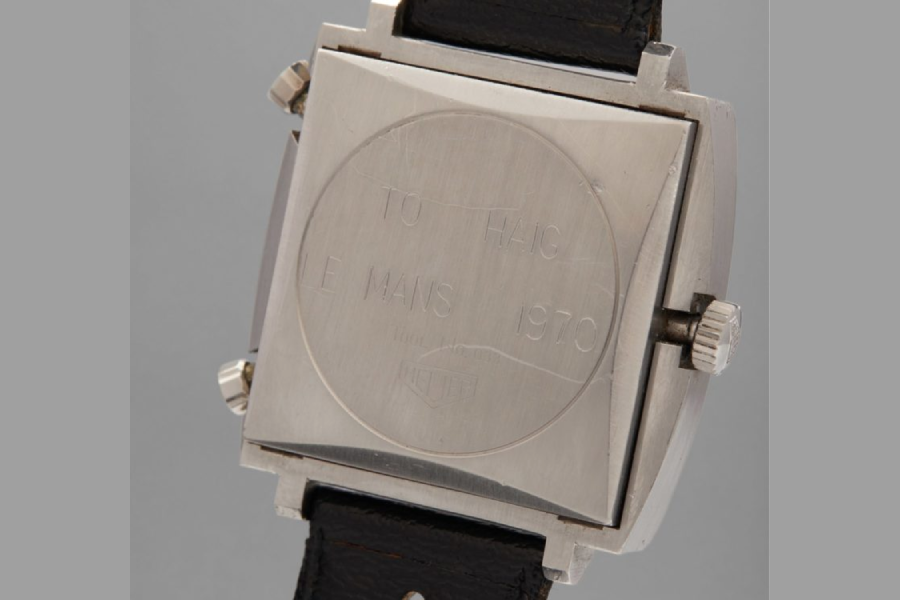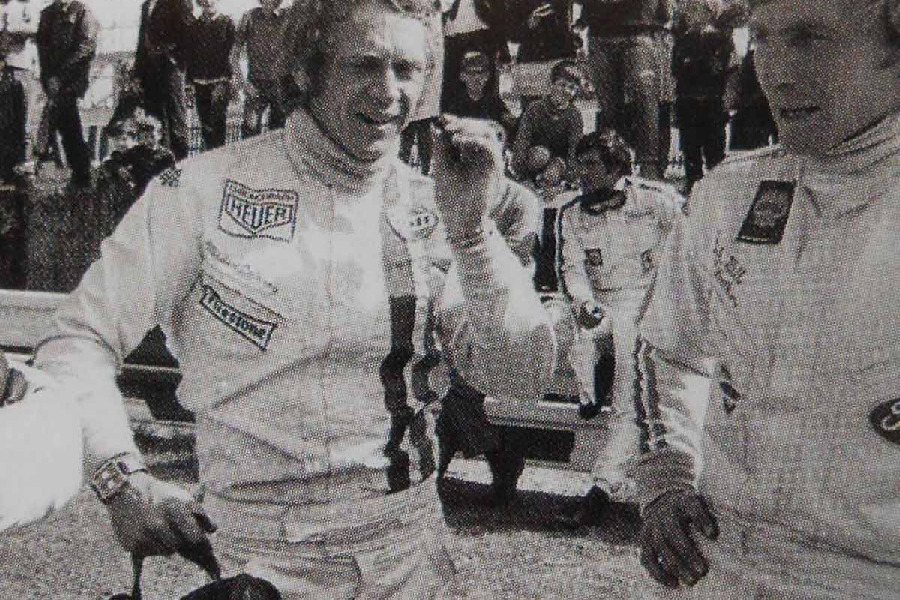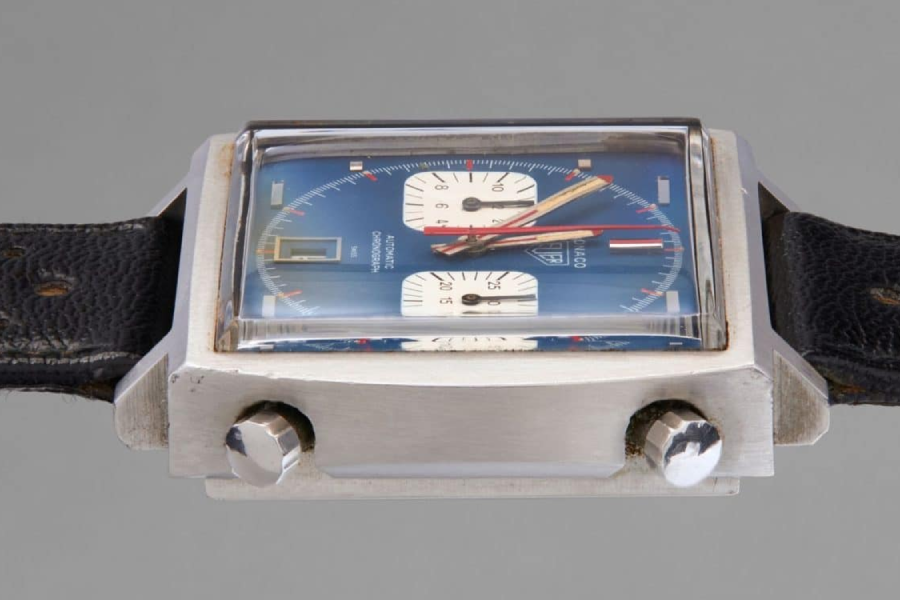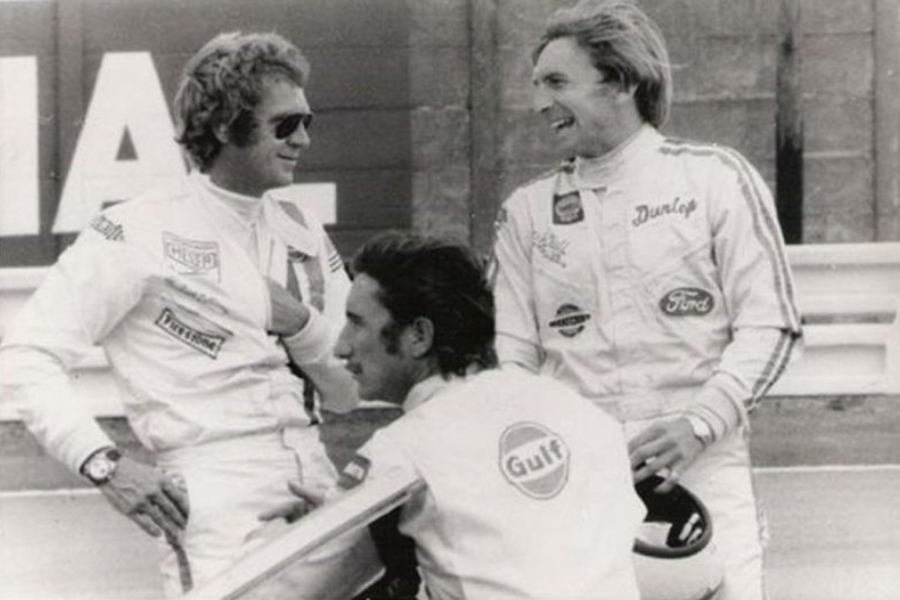 You'll Also Like:
Persol's 714 Steve McQueen Premium Sunglasses Make a Great Return
After 160 Years, TAG Heuer Has Released its Most Advanced Watch Yet