The Wind Up – Watch News #71
Another week has come and gone, so that means yet another instalment of our regular series focusing on everything watch-related, The Wind Up! In this week's instalment, we have some super affordable watches, a solid diver's watch and a fluid-powered beast! So as always guys, sit back, relax and enjoy!
You may also like:
The Wind Up – Watch News #70
The Wind Up – Watch News #69
The Wind Up – Watch News #68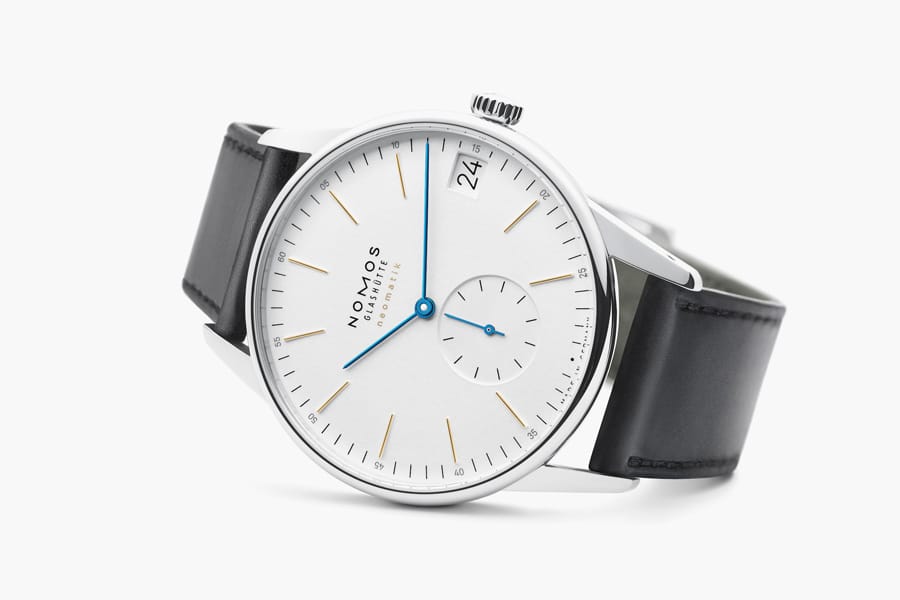 NOMOS Glashütte Orion neomatik 41
The Orion neomatik 41 is such an appealing timepiece on so many levels. For one, its very basic look works wonderfully well for its overall charismatic appeal. The basic elemental approach of the watch ensures that a certain amount of daily functionality and wearability is apparent in each variant, and now with two brand new models, one with an olive-gold and the other with a midnight-blue colour palette, you're literally spoilt for choice. Were I presented with either option, I would definitely pull the trigger on the olive-gold model. I love its texturized olive dial, and the gold motifs add an element of exclusivity to the piece. A very charming timepiece from one of Germany's best watchmakers.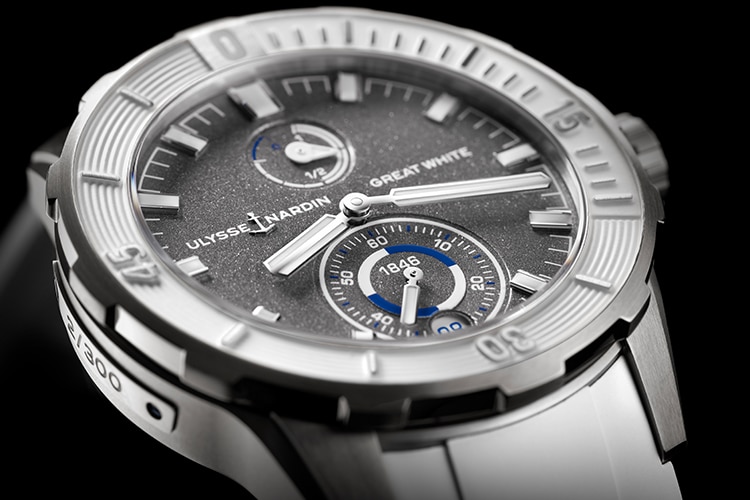 Ulysse Nardin Diver Chronometer Great White
Ulysse Nardin continue to expand their potential market base with pieces that are created with intent and purpose. Their latest piece, the Diver Chronometer Great White, is an exceptional timepiece that is well and truly one of their 2018 highlights. The is an all-purpose diver's watch. Comfortable in the deepest of diving depths and strapped to your wrist during your laborious board meetings on a dreary Thursday afternoon. There is an odd connection for me with this watch. It's rugged and extremely durable, but at the same time there are elements of sophistication and refinement evident throughout the Diver Chronometer Great White. There are actually four different variations of the Diver Chronometer, but the Great White model has the most appeal. I love its simple colour scheme as well as the textured dial, and to be quite frank with you, if you're looking for a diver's watch that's a little bit out of the box, then you can't go wrong with this offering from Ulysse Nardin.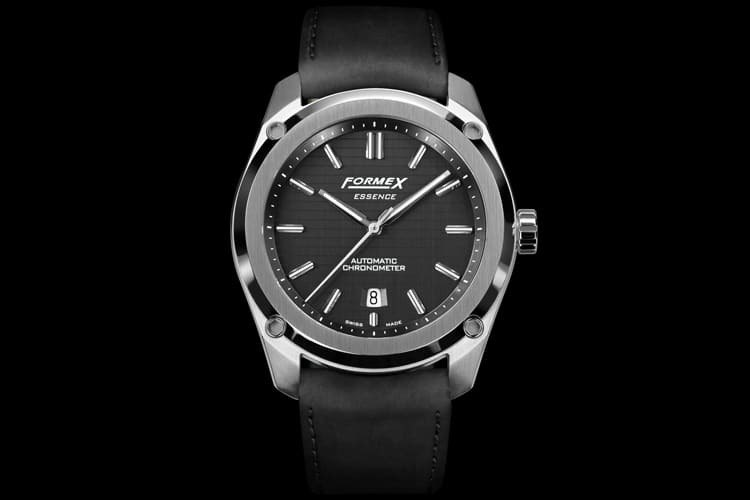 Formex Essence Automatic Chronometer
Formex may not be a brand you're entirely aware of, but they do produce so pretty cool watches in a market space that is still somewhat affordable. Recently, they released the Essence Automatic Chronometer. If you've been reading The Wind Up for a while now, then you'd probably know how significant the word "chronometer" is. If not, it basically means that the watch that has been "chronometer certified" has been subjected to the most stringent precision standards by the Contrôle Officiel Suisse des Chronomètres. And this typically means a massive price-tag. But, in the case of the Essence Automatic Chronometer, a $680USD price-tag means you have a super-accessible entry point into some very precise horology. The watch itself is pretty cool and carries with it a very chic, very modern look to it. I'm a fan, and I'm interested to see where this piece will lead, not only for Formex but for other crowdfunding-based watchmakers.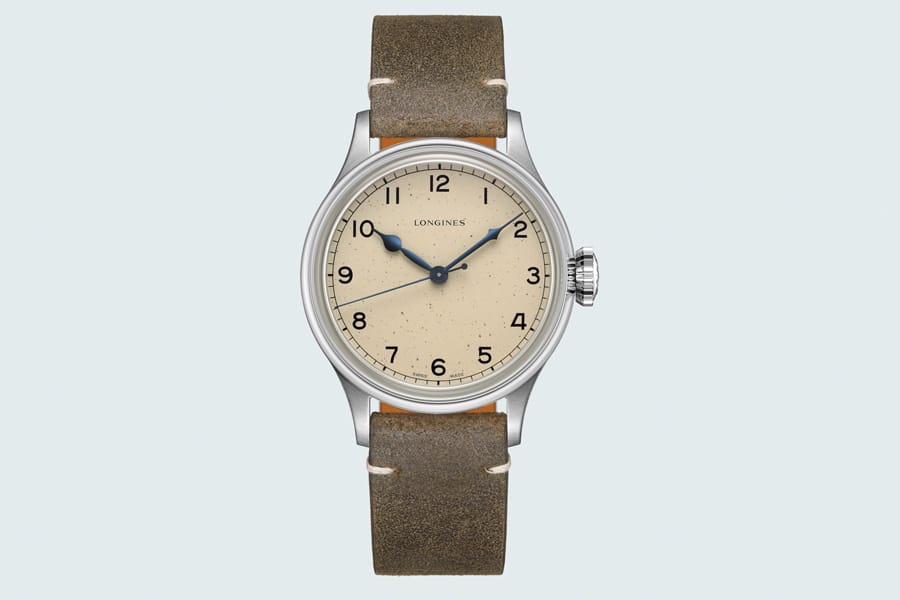 Longines Heritage Military
For all of you vintage lovers, Longines has produced a remarkable timepiece that draws direct inspiration from a piece released way back in the 1940s. This piece was designed and created for the British Royal Air Force, and now you can get your wanting hands on it. You can see the plethora of inspirational traits in the Heritage Military, from the blue-steeled hands to the train-track chapter ring, all the way to the insanely cool reproduction of the original watch's patina throughout the dial. In fact, each patina-manufactured dial has been hand sprayed with tiny black droplets, making each piece truly unique. The Heritage Military is available on either a brown strap or a green NATO strap, with both options really opening up the watch's appealing and charismatic nature. Big fan.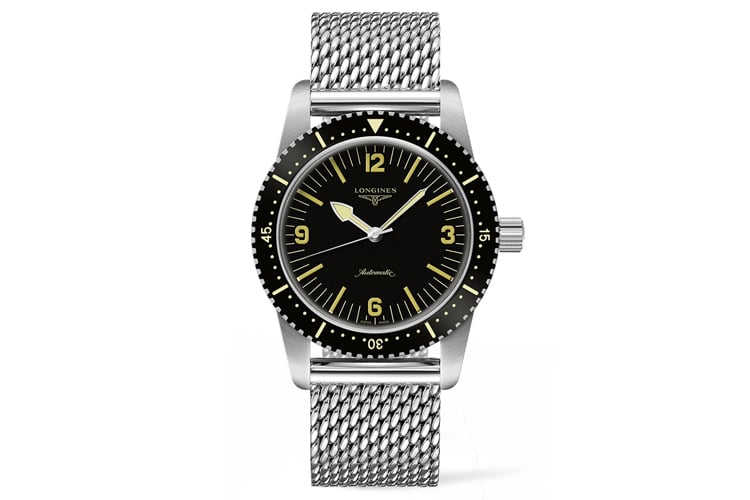 Longines Skin Diver
The second piece we from Longines is the Skin Diver, another homage piece created to re-define the very popular vintage and vintage-inspired market. The Skin Diver is inspired by Longines' first diver watch from 1959. This is a beautiful timepiece, and it's one of my favourites from Longines as of late. From its thickened and riveted bezel to the pronounced crown to the elongated lugs, the Skin Diver is every bit a vintage diver that you'd want, minus the issue of wearing a watch half a century old. The dial is very simple, but it fits the aesthetic of the piece really well. This was a functional watch in 1959, and in 2018 it remains to be functional, useful and damn wearable. It's available in a variety straps, but the Milanese bracelet for me works the best with the Skin Diver's look. I'm a big fan, and I know you all will be too.
If you enjoyed The Wind Up and would like to continue reading about watches, you can head on over to my blog, Haulogerie, where I delve a bit deeper into the wonderful world of watches.
---
You may also like:
The Wind Up – Watch News #70
The Wind Up – Watch News #69
The Wind Up – Watch News #68
---