The Wind Up – Watch News #75
We're in the midst of Spring, and as the days draw longer and the Sun shines brighter, you'd be forgiven in thinking that we here at Man of Many would be taking full advantage of these warmer days. You know, sun, surf, beers, etc. But our duty is to bring to you the best of the best in the watch world, and duty calls. So, in this week's Wind Up instalment, we have a few pieces that you may want to begin adding to your Christmas wish-list. We've got an absolute blinged-up-beast from Roger Dubuis, a super subtle limited-edition piece from Omega, as well as the oldest watch ever found from one of horology's most well-known manufacturers. So, as always guys, sit back, relax and enjoy!
---
The Wind Up – Watch News #74
The Wind Up – Watch News #73
The Wind Up – Watch News #72
---

Bremont x MR PORTER ALT1-ZT Limited Edition
In collaboration with the award-winning online destination for all things high-fashion, MR PORTER, Bremont have released a limited-edition version of their much acclaimed ALT1-ZT. Available in two distinct styles, with each being limited to only 15-pieces, the Bremont x MR PORTER ALT1-ZT Limited Edition is available with a unique RAF-blue dial, with either a RAF-blue calf-leather strap, or a stainless-steel bracelet. I particularly love the panda-dial style of the Bremont x MR PORTER ALT1-ZT Limited Edition, and it really is a solid all-rounder that you can very easily dress up or down. Multiple useful functions and a price-tag that won't burn too large a hole in your pocket, the Bremont x MR PORTER ALT1-ZT Limited Edition is a celebration of forward-thinking and progression within a super conservative industry.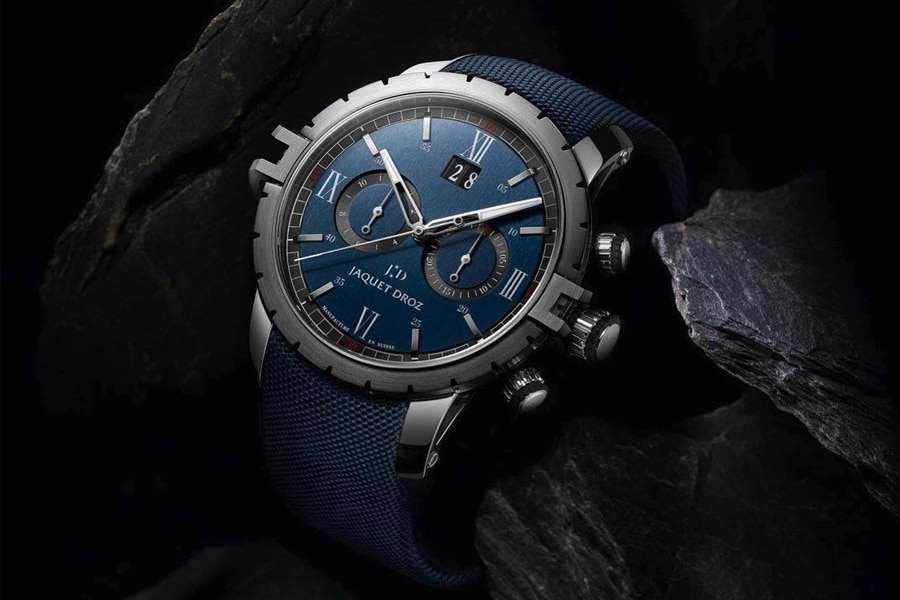 Jaquet Droz SW Chrono
Jaquet Droz are having a solid run these past few months, and this time they're back with a watch that, whilst not as intricate or detailed as their previous pieces, is still a very decent piece. Two new editions have been added to the sporty SW Chrono line, one with a midnight-blue dial, and the other with an anthracite dial. Both dial options come with 18k white gold hour markers which complement the luxurious yet sporty feel of the SW Chrono. The new editions are available on a rolled-edged fabric strap, again emphasizing the pieces adventurous nature. Very cool stuff.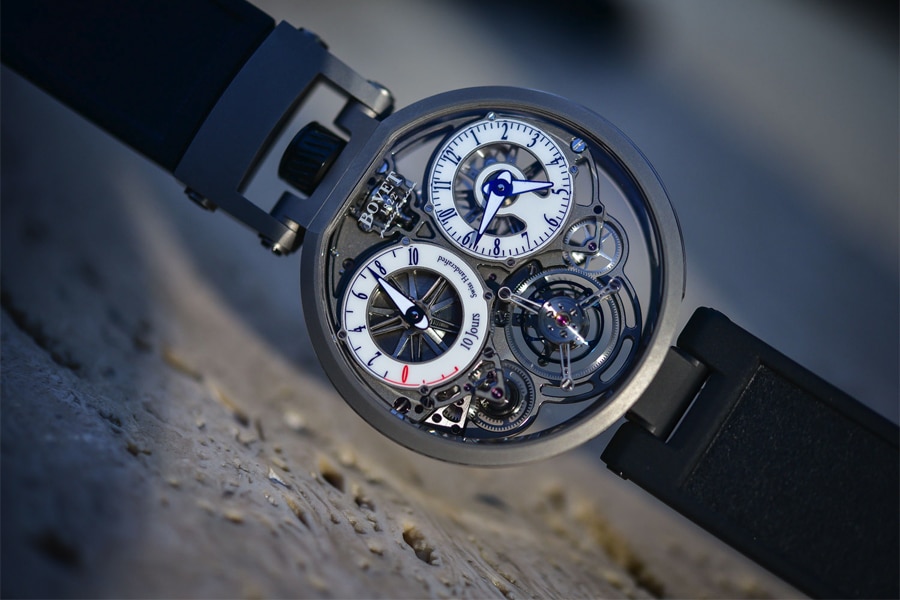 BOVET by Pininfarina Ottantasei Tourbillon
The Ottantasei Tourbillon is BOVET's latest creation, and it's a celebration of the partnership between BOVET and Pininfarina. There is a very evident emphasis of the marriage between mechanics and wearability with the Ottantasei Tourbillon, and this is apparent throughout. From its ultra-contemporary aesthetic, to the super wearable rubber strap, the Ottantasei Tourbillon is every bit a high-horology piece, but with a twist of casual-chic. I love the combination of complexity and casualness with the Ottantasei Tourbillon, and it does seem to work in the piece's favour. The Ottantasei Tourbillon is architecturally brilliant, and while its odd visuals may deter a potential buyer, rest assured that oddity and individuality seem to be overlooked in favour of mass production and mass profits. All in all, the Ottantasei Tourbillon will be produced in a limited-run of only 10-pieces. A definitive yes from me.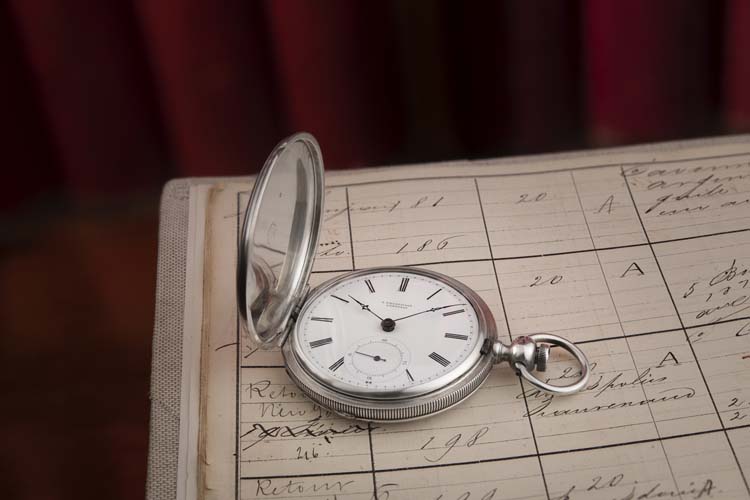 Oldest Longines Found
Not a new release, but something I think a lot of you will appreciate. Recently, one of Longines' many collectors found a Longines 183. As many of you know, the 183 is one of Longines oldest timepiece. It's a beautifully simple timepiece, where the ideology of a watch being a tool as opposed to an item or accessory of fashion was still very apparent. The serial number on this particular 183 actually dates this watch's manufacture to 1867, remarkably making it the oldest Longines timepiece found to date. This is a magical story of a found horological treasure, and it's one that I truly enjoyed reading about, and I hope you do too.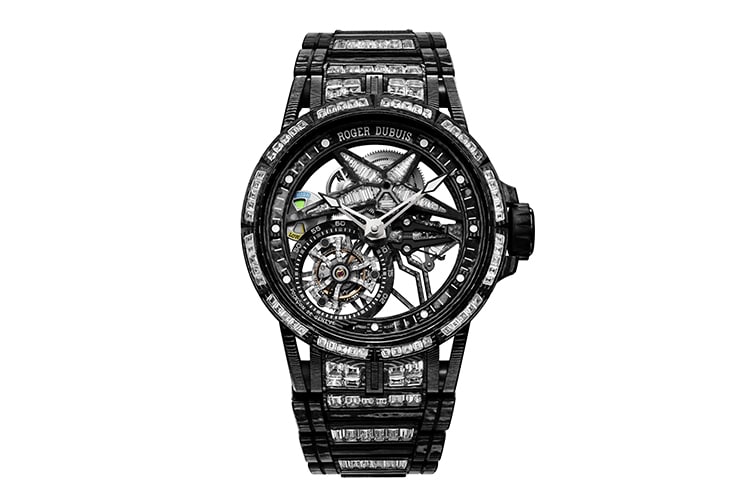 Roger Dubuis Excalibur Spider Ultimate Carbon
Marching to the beat of their own drum, Roger Dubuis continuously uphold their own disruptive nature, consistently releasing watches that defy the term conventional. Their latest piece is focused on the idea of "shaking codes and shattering conventions", and the piece that Roger Dubuis have decided is well equipped enough to take on that task is the Excalibur Spider Ultimate Carbon. Now, this is no ordinary Excalibur Spider Ultimate Carbon. While its guts may be the same as its brothers', the Excalibur Spider Ultimate Carbon is a diamond-clad carbon fibre timepiece that absolutely screams presence. There's 166 diamonds encrusted on that carbon strap, with countless more adorning the case. This is the ultimate bling piece from Roger Dubuis, and as cheesy as it may be, I would relish in the opportunity to wear it amongst my peers. Wouldn't you?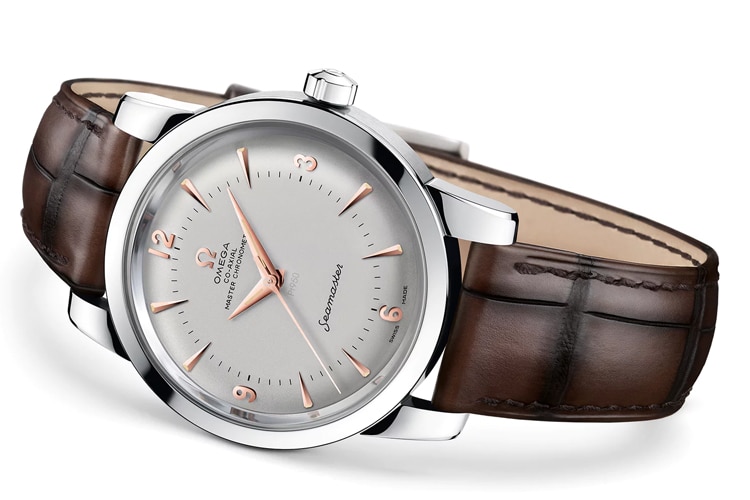 Omega 1948 Seamaster Platinum Limited Edition
Two new platinum limited editions based off of Omega's 70th anniversary Seamaster introduction at this year's Baselworld are the final pieces featured in this week's Wind Up. One piece is available with a centre-seconds hand, while the other has a small-seconds dial at 6 o'clock. Both feature a 38mm wide platinum case with platinum dial, with the central seconds model having Sedna gold indexes, while the small-seconds model has yellow gold indexes. Both pieces are exceptional, but were I presented with the choice to own either, I would definitely choose the centre seconds model. Each model will be made in a limited run of only 70-pieces, with pricing indicated from 39,000CHF. Cool but expensive.
If you enjoyed The Wind Up and would like to continue reading about watches, you can head on over to my blog, Haulogerie, where I delve a bit deeper into the wonderful world of watches.
---
The Wind Up – Watch News #74
The Wind Up – Watch News #73
The Wind Up – Watch News #72
---