The Wind Up – Watch News #79
In this week's instalment of our regular series focusing on all the latest happenings in the world of watches, The Wind Up, we have some absolute beauties to show you. Pieces from the likes of TAG Heuer and Vacheron Constantin, along with some pre-SIHH 2019 releases from HYT and IWC. So, as always Man of Many aficionados, sit back, relax and enjoy!
You'll also like:
The Wind Up – Watch News #78

TAG Heuer Carrera Carbon Tourbillon Phantom
The first of two pieces from TAG Heuer to feature on this week's Wind Up round-up is the Carrera Carbon Tourbillon Phantom. Made in a limited-run of only 500-pieces, the Carrera Carbon Tourbillon Phantom is a beautifully presented machine consisting of blacks, greys and whole lot of leather. The marquee of being named "Phantom" means there's certainly going to be some kind of darkness about it, and the Carrera Carbon Tourbillon Phantom oozes feelings of menacing stature and allure. Priced considerably high at $28,250AUD, the Carrera Carbon Tourbillon Phantom is as dramatic as it is appealing.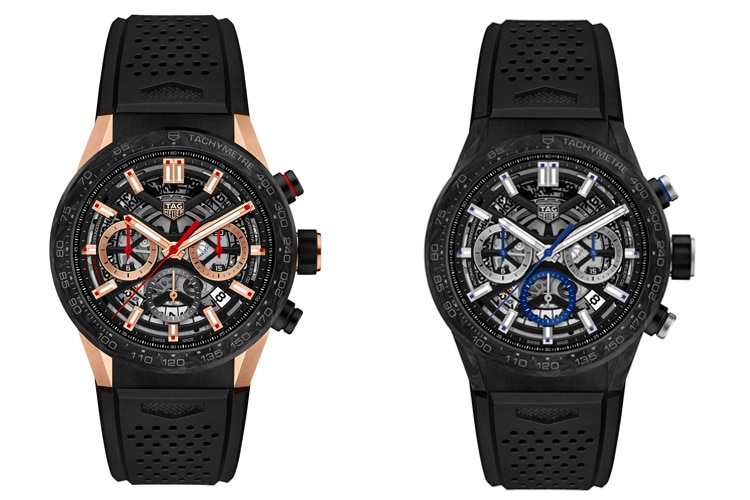 Tag Heuer Carrera Carbon
A step down from the mechanical mastery of the Carrera Carbon Tourbillon Phantom, the Carrera Carbon is still every bit as appealing as its more complex brother. Available in two variations, one with a rose-gold aesthetic which costs $12,750AUD, while the blue version costs $10,100AUD. I'd push for the gold version if I were you. I think it has a lot more presence and will look far more impressive on the wrist. The blue version does have its pros, though. Low-key and fairly inconspicuous, it's unlikely that it'd draw the eyes of some less than favourable folks out and about. The rose-gold version is limited to 350-pieces, while the blue model is limited to 750-pieces. Very cool stuff.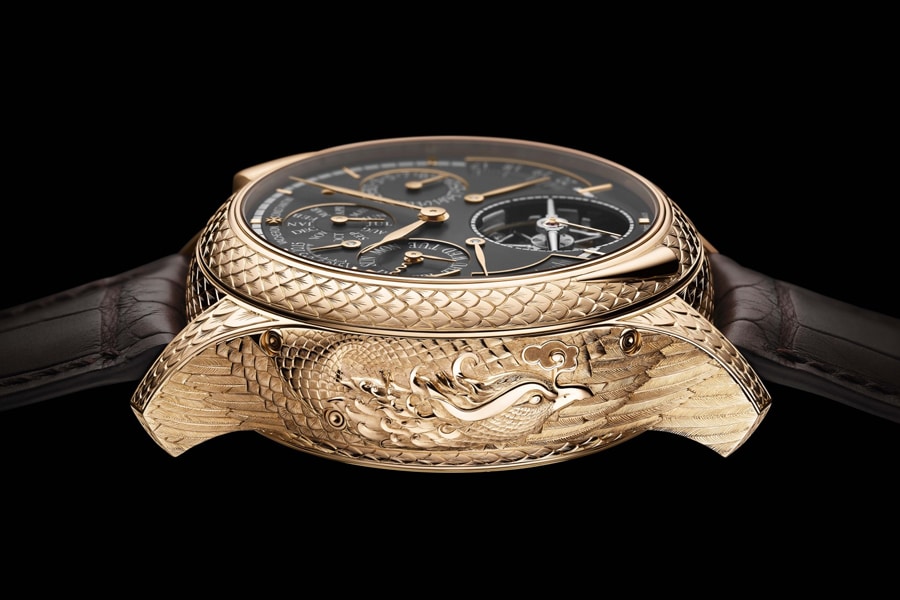 ---
Featured Video from Man of Many
---
Vacheron Constantin Les Cabinotiers Mécaniques Sauvages
First, Vacheron Constantin's renowned Les Cabinotiers department created the Reference 5720, also known as the world's most complicated timepiece. Now, they've released their next set of awe-inspiring works of art. The Mécaniques Sauvages is a bespoke collection from Vacheron inspired by animals. For example, take the insanely beautiful Les Cabinotiers Calibre 2755 Eagle. This wonderous masterpiece features an eagle engraved into the sides of the 18k pink gold case. Or take the Les Cabinotiers Grisaille Rhinoceros, which features an enamel dial with an image of the majestic rhinoceros. Then there's the Les Cabinotiers Mysterious Animals Monkey which actually features a calendar within the hand engraved 19k yellow gold dial, rendering a monkey doing its thing in the jungle. And finally, we have the Les Cabinotiers Mécaniques Sauvages Armillary Tourbillon Snake. Now, where did I leave my cheque book?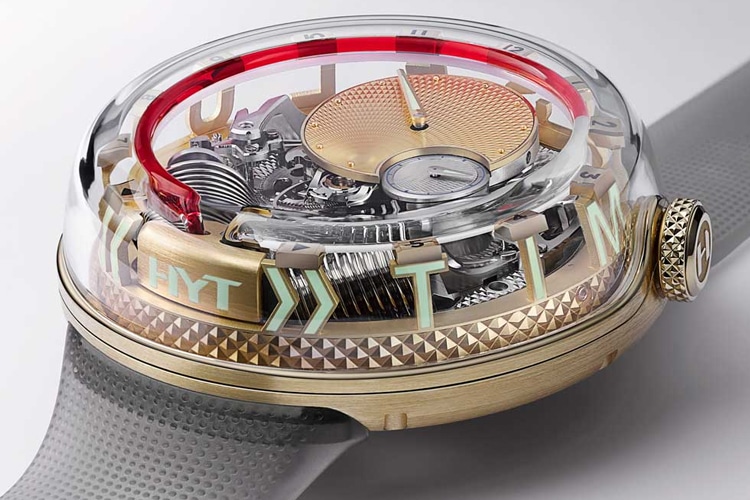 HYT H20 "Time Is Fluid"
Here is a superb pre-SIHH 2019 release from what I consider one of the most forward-thinking watchmakers around, the H20 "Time Is Fluid". Pioneers of fluid mechanics, HYT have utilised this phenomenal technology to create a dramatic spectacle of time recording and time telling. A disconcerting feature of the H20 "Time Is Fluid" is the thickness of the piece, but when you take into consideration just how much tech lies in the watch, you'd be hard-pressed to think negatively about it at all. Available in two versions: one in 18k yellow-gold, and the other in stainless-steel, the HYT "Time Is Fluid" is less of a watch and more of an engineering and architectural work of art.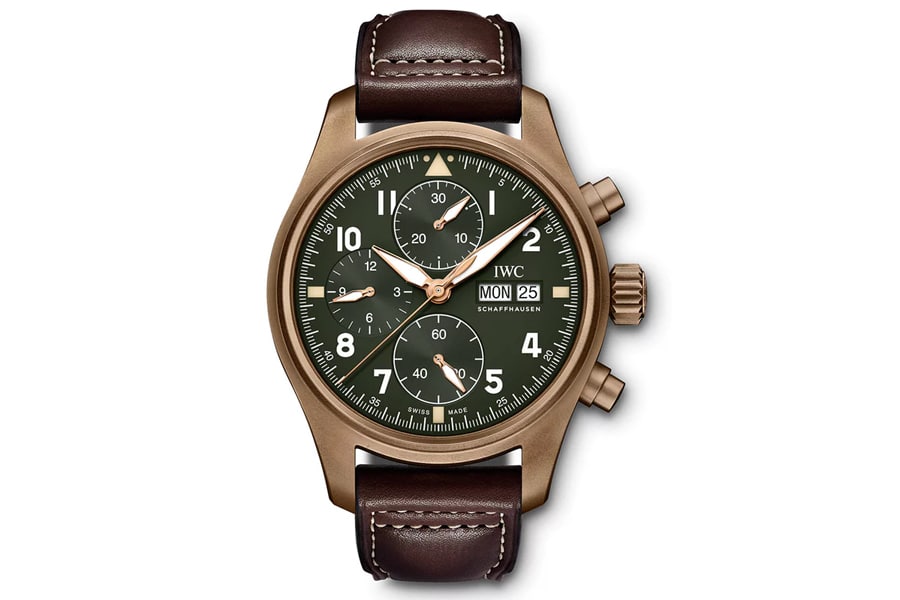 IWC Pilot's Watch Chronograph Spitfire Bronze
Another pre-SIHH 2019 release, except this time it's from one of watchmaking's most well-known brands, IWC. Bronze is the new black, so they say. And, as such, IWC have been quick to capitalise on this bucking market trend. The Pilot's Watch Chronograph Spitfire Bronze combines stunning good looks with a manufacture movement. Yep, you read that right. For just AUD $9,500 (subject to change), you're getting a full bronze case with an in-house movement. Bang for your buck? Hell yeah. The Pilot's Watch Chronograph Spitfire Bronze is the quintessential IWC Pilot's watch. It combines an absurd amount of functionality with as aesthetic that is extremely difficult to fault. One may lay claim to the closed titanium caseback as being a let-down (in that you can't actually see the in-house movement), but aside from that, ladies and gentlemen, I think IWC have a winner on their hands. Hot property. You heard it here first.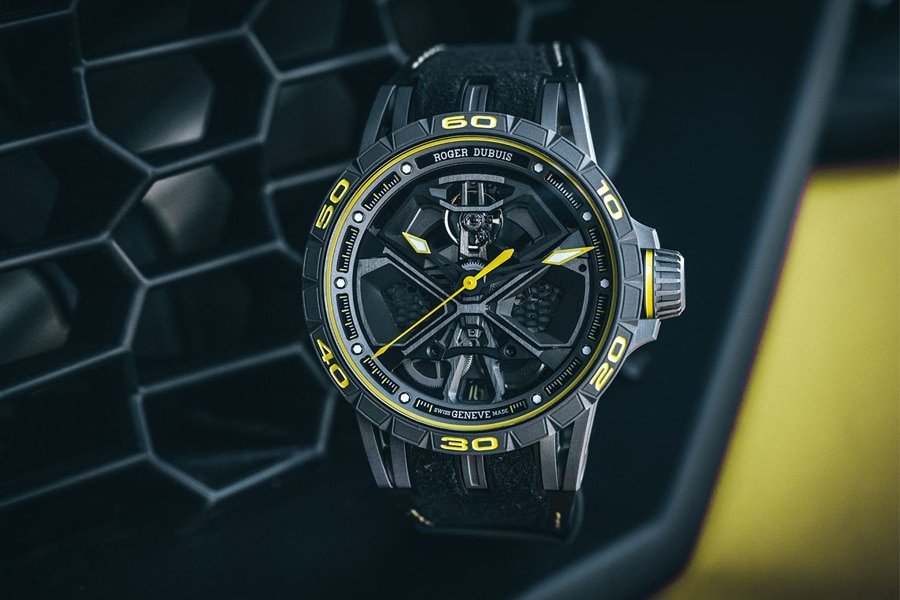 Roger Dubuis Excalibur Huracàn Performante
Continuing on with their successful partnership with Lamborghini and in preparation for next year's SIHH, Roger Dubuis have released some information regarding their latest project: the Excalibur Huracàn Performante. Showcased to reflect the insane but ultra-precise nature of the Huracàn, the Excalibur Huracàn Performante is as brilliant as it is modern. The Excalibur Huracàn Performante's design oozes everything that we've come to know and love from Lamborghini. Sudden and sharp lines. Geometrical shapes. Lots and lots of details. And a unique colour scheme that almost mimics that of the Huracàn's. Powering the Excalibur Huracàn Performante is a brand new RD630 movement, featuring a 12-degree inclined balance wheel. This watch screams performance, and it's a symbol of the progressive thinking that Roger Dubuis have employed so well since its inception.
If you enjoyed The Wind Up and would like to continue reading about watches, you can head on over to my blog, Haulogerie, where I delve a bit deeper into the wonderful world of watches.
You'll also like:
The Wind Up – Watch News #78
The Wind Up – Watch News #77
The Wind Up – Watch News #76
---
Featured Video from Man of Many