The Wind Up – Watch News #81
Welcome to the very first instalment of The Wind Up of the year! We hope you enjoyed the festive break, and to welcome you back we've got some amazing timepieces to kick off the year with. We have a peculiar piece from the masters of eccentricities, Franck Muller, along with an openworked masterpiece from Jaquet Droz. And everything else in between. So, as always, sit back, grab a cold one, and enjoy!
You'll also like:
The Wind Up – Watch News #80

Franck Muller Vanguard Crazy Hours
As outlandish and as crazy as you'd probably want your very expensive Swiss-made luxury watch to look, Franck Muller has always been about pushing the envelope on contemporary watchmaking. Not to be confused with directionless insanity, the Franck Muller atelier is one that you either hate or love. I've grown quite fond of their quirky nature and unconventional approach to watchmaking. Take their latest piece, as an example. The Vanguard Crazy Hours captures the quintessential personality of the Franck Muller manufacture. Loud colours, a bold design, and a technical approach that is, in itself, really quite brilliant. Looking clockwise, you're not going to see the conventional layout of a typical watch. The numbers are all muddled up, thus the term "crazy hours". This is a delightful and playful watch, and it's one that does well to remind people to just have fun with their watches.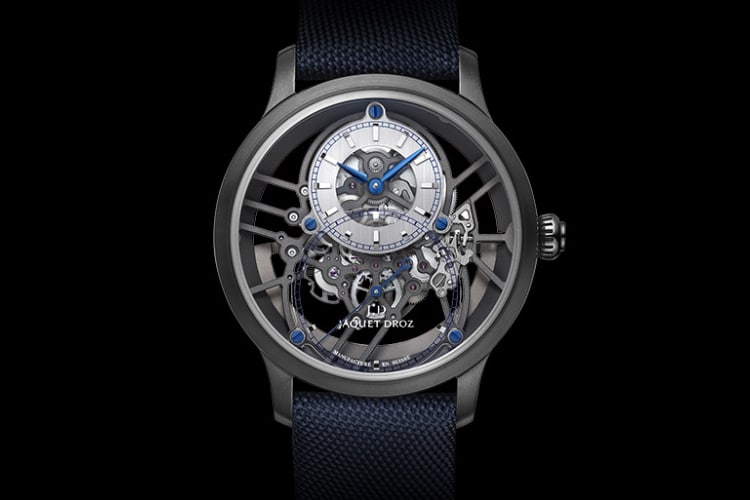 Jaquet Droz Grande Seconde Skelet-One Ceramic
I've long been a fan of Jaquet Droz. Their approach to watchmaking is so impressive, and I liken them to be the proverbial dark horses of modern horology. Their latest piece, the Grande Seconde Skelet-One Ceramic is a brilliant combination of aesthetics and mechanics. It's very derivative of timepieces presented in the upper echelons of horology, but there's also an ode to ambiguity and sophistication that I think resonates really well with the piece. The openworked dial is surrounding by a black ceramic case which works really well with the brash nature of the watch. The dial features a gear train that is basically suspended within the watch's own space and is fixed to the skeletonised bridges. Hints of blue and purple pop up to break up the monochrome coloured palette of the watch, too. The Grande Seconde Skelet-One Ceramic is a wonderful spectacle, and I can't wait to see it in the flesh.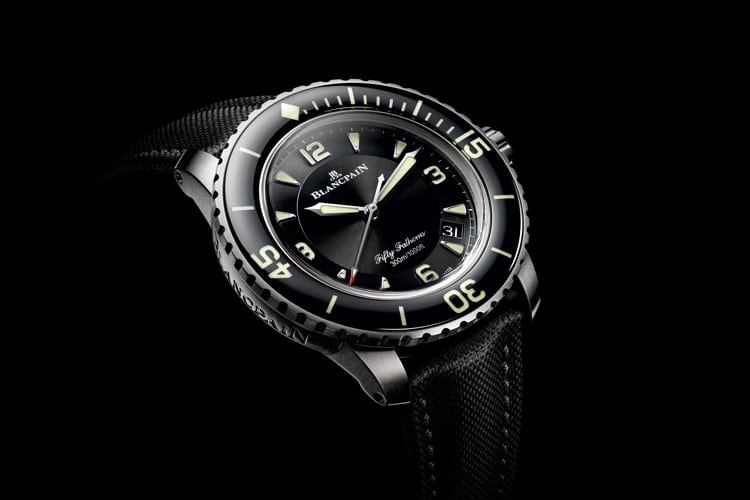 Blancpain Fifty Fathoms Automatique Titanium
Welcome to the latest contemporary variation of Blancpain's most iconic timepiece, the Fifty Fathoms. This time, their deep-diving triump is clad in titanium and is presented in a package that, whilst quite modern (with thanks to the use of a fairly prevailing material), still pays tribute to the design cues of diver's watches from a generation ago. All the usual traits of the Fifty Fathoms are apparent throughout the piece. Bold hour numerals. High levels of legibility. Versatile, durable and sturdy. The only thing that may bother the purists may be its size. At 45mm in diameter and 15.4mm in thickness, this is anything but small. Approach it with caution but know that this is a watch that means business and will more likely than not outlast all of us.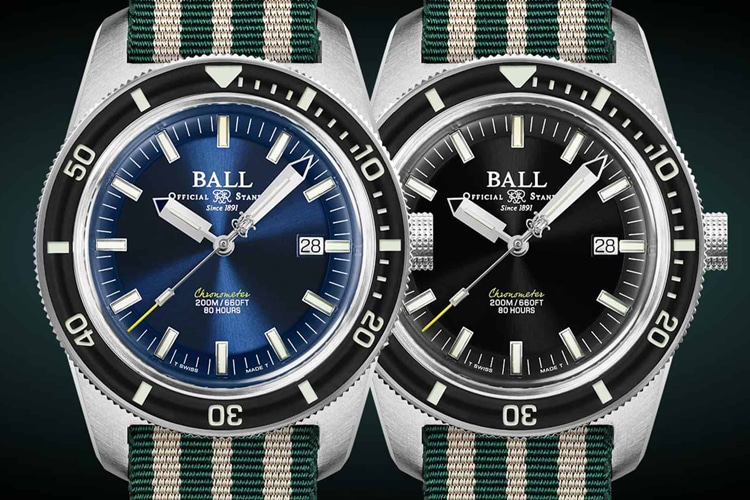 Ball Engineer II Skin Diver Limited Edition
Another heavy-duty, deep-diving watch, this time from Ball, is the Ball Engineer II Skin Diver Limited Edition. This is a big watch, both dimensionally and stylistically. Originally produced in the 1960s, the Ball Engineer II Skin Diver is a watch that has etched its way to the fore by continuously portraying traits that allow it to compete with watches that are far more expensive (and prestigious, might I add). The Ball Engineer II Skin Diver Limited Edition is available in three editions. The first, and the cheapest, is the model that features an ébauche movement. The second also has an ébauche movement, except this one is COSC-certified. And the top model features a manufacture movement with a huge 80-hour power reserve. Not for nothing, but I'd obviously be opting for the top-tier model. It goes without saying that an in-house manufactured movement is like my knight in shining armour when it comes to big-brand watchmakers producing the goods, so I love that Ball have taken the next step in that respect.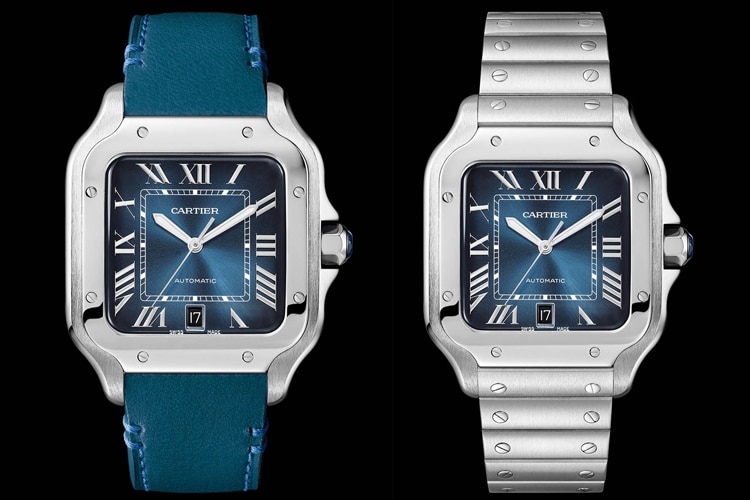 Cartier Santos de Cartier
An iconic of horology for over a century, the Santos de Cartier is, in its purest form, a prodigy. Throughout its years, it has been reinvented and reinvigorated. And now, just ahead of this year's SIHH, Cartier have released yet another version of the acclaimed Santos de Cartier. Still boasting its very recognisable shape, the allure of the new Santos comes from its beautiful metallic gradient blue dial. Stylised in a sunburst pattern design, this new look for the Santos is fresh, its clean and it's damn pretty. I simply cannot overstate just how appealing the combination of a blue dial against a stainless-steel (or similarly coloured precious metal) case is. And in the case of the Santos, it again rings true. Some may lay claim to this variant as being a lazy attempt by Cartier at expanding the Santos collection, but I truly believe that there is an enormous amount of thought that went into its design. Absolutely adore it!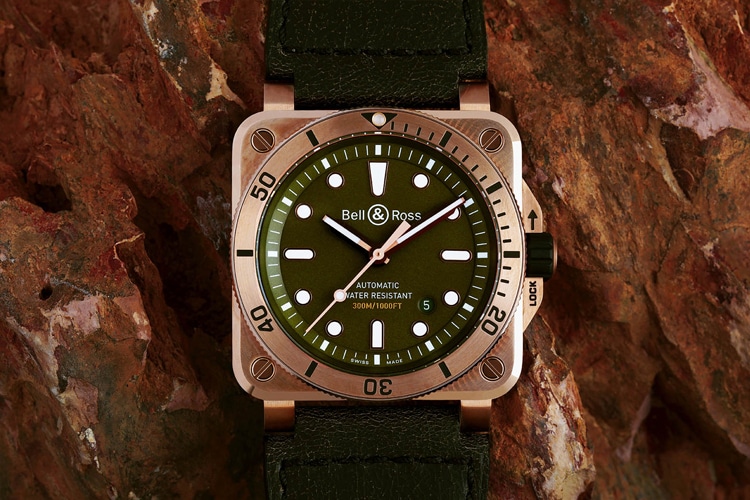 Bell & Ross BR 03-92 Bronze Diver "Demiurgus"
To celebrate 15 years with Cortina, a Singapore-based watch retailer, Bell & Ross have released the Demiurgus, a limited-edition timepiece that will be available only online. This is a brash, aggressive, ostentatious watch. From its 42mm wide satin-polished phosphor bronze case to its green dial, this is definitely not a watch for the collector with a head for ambiguity. The dial is expansive and legible, with the applied hour indices and hands all being filled with Super-Luminova. The Demiurgus has an enormous depth rating, and at 300m certain changes had to be made to the case to reinforce against these pressures. The sapphire crystal covering the dial is 2.85mm thick, with the back-covering crystal sitting at 2.8mm in thickness. When compared to the conventional BR 03-92 diver's model, whose sapphire crystal is only 1.8mm tick, this is obviously a huge jump and it allows the Demiurgus to adhere to the ISO 6425 standards for dive watches. Heavy duty and damn good looking.
If you enjoyed The Wind Up and would like to continue reading about watches, you can head on over to my blog, Haulogerie, where I delve a bit deeper into the wonderful world of watches.
You'll also like:
The Wind Up – Watch News #80
The Wind Up – Watch News #79
The Wind Up – Watch News #78