The Wind Up – Watch News #16
In this week's instalment of The Wind Up, we're going to bring to you a plethora of new watches. Some from Baselworld and some released post-Baselworld. In any event, it's a pretty stacked line up so as always, grab a drink, sit back, relax and enjoy the dissection!
You'll also like:
The Wind Up – Watch News #15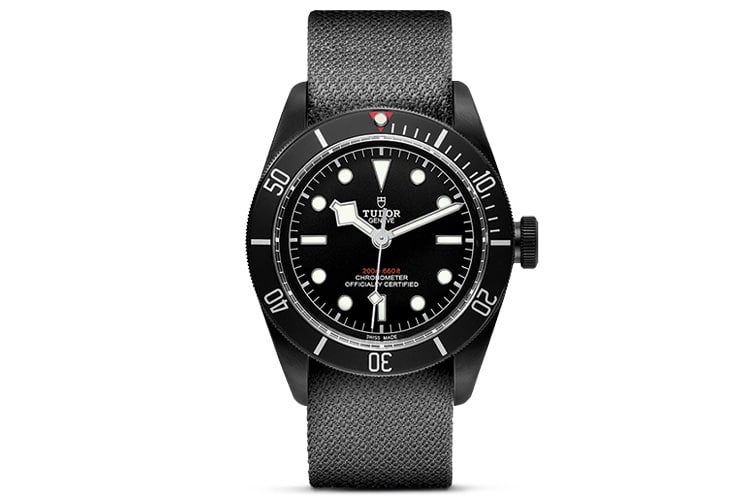 Tudor Heritage Black Bay Dark
Easily one of my favourite more accessible (affordable?) brands out there. Tudor have grown in leaps and bounds in the past few years, and they are giving the regular consumer out there with the ability to purchase a high quality Swiss made watch without having to fork out tens of thousands of dollars. The Heritage Black Bay Dark is a play between new age styling and colour coordination with old school design architecture. The red eagle beak at 12 o'clock pays homage to Tudor's yesteryear divers, the elongated lugs and protruding crown promote comfort and wearability, and the deep matte black ties the piece together extraordinarily well. The PVD-treated steel case has as satin finish, while the unidirectional bezel's PVD-treated steel has an anodised matte black aluminium disc. All that against the deep black dial reminds of a session at Bamford, minus the cost of customisation. COSC certified in-house calibre MT5602 means you're getting a serious bit of kit as well. A definite daily beater that looks great under a suit and tie or with your weekend brunch attire.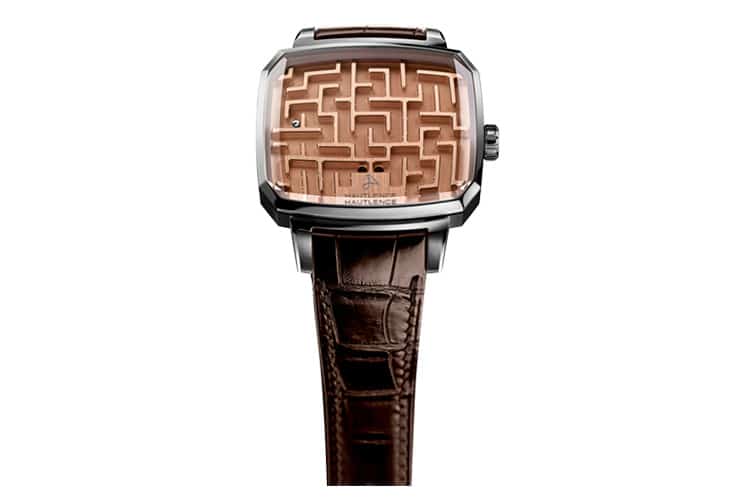 Hautlence Playground Labyrinth
Hautlence describe their latest piece, the Playground Labyrinth, as being "an entirely essential yet fundamentally useless object". I'm not even making that up. That's their marketing ploy. It doesn't tell the time. I'll give you some time to process that. It does not tell the time. There is no clever mechanism that allows the watch to show you the time. It just sits on your wrist. But it does so with one clever tick. It incorporates one of the best games made of all time. Procrastinating? Buy it. Don't want to work? Buy it. Need something to kill the time with? Buy it. In this day and age, watches are less about time-telling and more about passion, the projection of wealth and status, the creation of interesting mechanisms and dials, etc. The Playground Labyrinth takes time out of the equation with its ingenious and albeit fun game that you can play on your wrist. You might look like a fool to bystanders as you rotate and move your wrist in the weirdest of ways, but as long as you're having fun, then isn't that the point?
---
Featured Video from Man of Many
---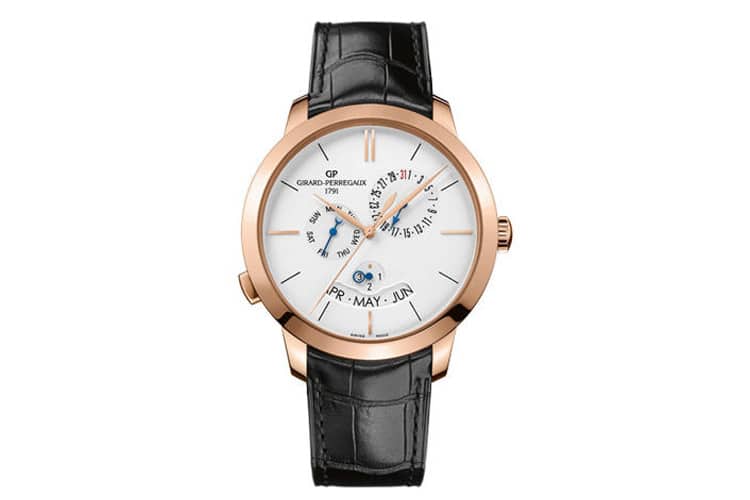 Girard-Perregaux 1966 Perpetual Calendar
A recent piece by GP released at this year's Baselworld, the 1966 Perpetual Calendar is perhaps one of GP's most aesthetically appealing pieces. The dial layout is very interesting and plays on our being accustomed to a symmetrical sub-dial scheme. The month window at 6 o'clock adds another dimension to the piece, however I would have preferred it to show only the current month, as opposed to showing the previous and following months. The date and day sub-dial registers, as I've noted, are off-centred and really does wonders to a piece that would otherwise look very similar to perpetual calendars from Frederique Constant and Montblanc. A stunningly simple piece that is informative, interesting and timeless in design.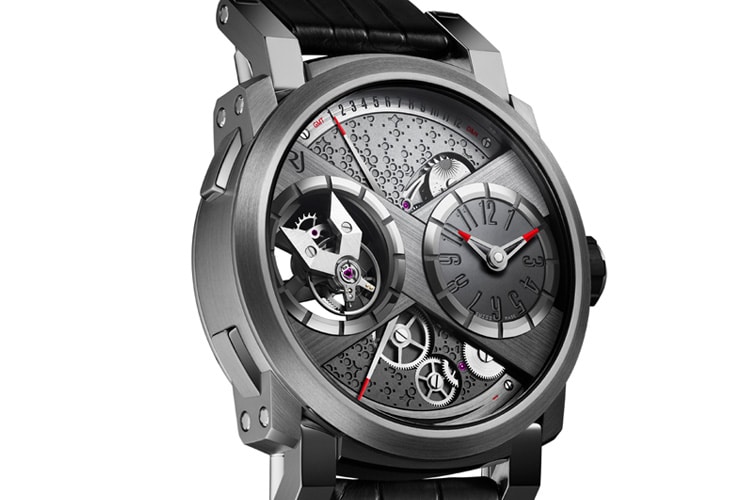 Romain Jerome Moon Orbiter GMT
Modern, adventurous, avant garde. Call it what you will, but Romain Jerome consistently release pieces that are stunning and against the grain. Take their latest piece, the Moon Orbiter GMT. Using a typically traditional complication from a horological perspective and reorganising its parameters to create something utterly different from any GMT in the market, Romain Jerome have created, quite possibly the most perplexing and interesting GMT on the market. The lugs look like something from a futuristic spaceship, the steel case is finished in satin and contains fragments of Apollo 11, and the dial incorporates a laser engraved stellar-pattern with integrated X-shaped traverses. Powered by the automatic calibre RJ7813L, the Moon Orbiter GMT will retail in the 6-figure domain, but regardless, it is a very very cool watch.
Note: RJ Watches, better known as Romain Jerome has declared bankruptcy and is no longer available.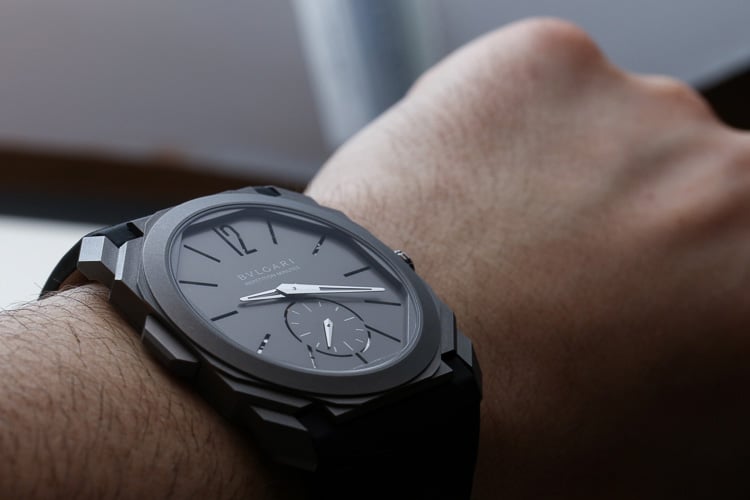 Bulgari Octo Finissimo Minute Repeater
More so associated with high fashion than high horology, Bulgari are not new to the game of watchmaking. Introduced at this years Baselworld, Bulgari presented the world's thinnest minute repeater: the Octo Finissimo. The case shape looks like a blend between something from Audemars Piguet and Bell & Ross, and somehow the amalgamation works. Now admittedly when I first came across this piece I was not impressed. But I've come to admire it from both an aesthetic and mechanical stand point. From a brand that isn't as well versed in minute repeater complications like Patek or Vacheron, to come up with the world's thinnest piece in a case that will attract the contemporary buyer is phenomenal and well deserving of its accolades. The design will infuriate the purists, but for the Gen Y buyer I say take the time to study the piece, and then you'll see what I see: master watchmaking. The minute repeater complication is incorporated in the manually wound in-house calibre BVL 362. Incomprehensibly thin relative to its absurdly complicated nature, it is a piece that I have the upmost respect and admiration for. Contemporary haute horlogerie at its finest.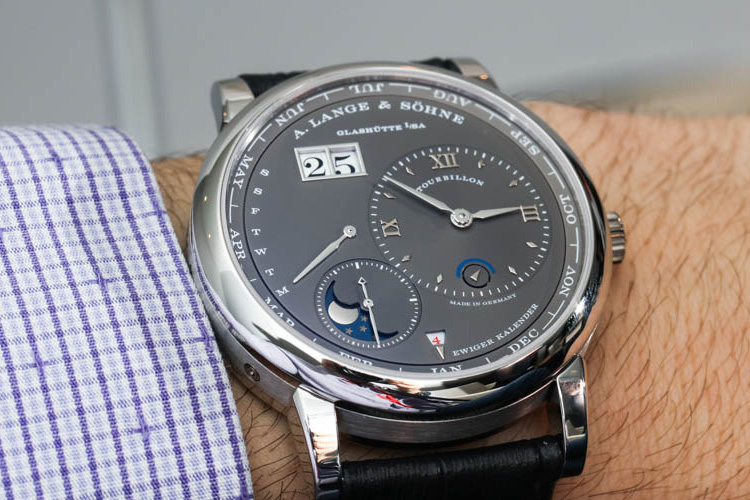 Lange & Söhne Lange 1 Tourbillon Perpetual Calendar
Time and time again the ateliers from German create timepieces that demonstrate the true art of watchmaking. Case in point, the Datograph. As good a manually wound chronograph can get, they decided to make it better and add tourbillon and perpetual calendar modules to it. The incessant issue of stagnation does not apply to Lange, and as such their pieces are gradually added to, by way of additional modular complications or an increase in the already sound build quality of their timepieces. The Lange 1 Tourbillon Perpetual Calendar is another reason why Lange as a brand should be in your top five. Without delving too deep into the watch, it uses an automatic calibre L082.1 movement produced from 624 parts that includes a perpetual calendar, tourbillon, moonphase and typical time-telling mechanisms. It's a modern day classic with the proportions to suit any generation. It also puts on show watchmakers in Switzerland that have gotten comfortable within their market and product line. It's a piece that reflects nobility, modesty and timeless styling well worth its astronomical price tag. A true piece of haute horlogerie.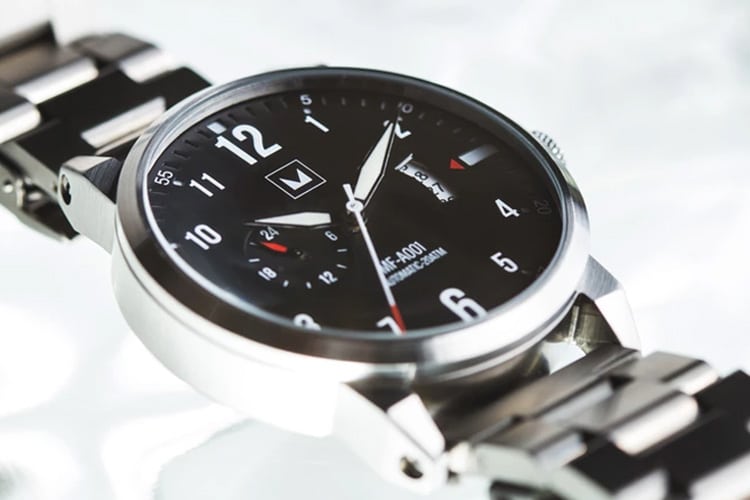 Mansfield Time Automatica One
Affordable and wearable mechanical watches. That's what everyone wants. That's what everyone needs. And by everyone I mean those that are slowly entering the world of mechanical watches but don't have access to a multi million-dollar trust fund. Enter the Automatica One. A durable, versatile and very stylish watch that is both affordable and mechanically advanced. With similar characteristics as a vintage IWC Pilots watch, the Automatic One (available with either white or black dial and a range of case/strap options) is one of those few watches that stand out in the crowded domain that is Kickstarter. Its dial is expansive, yet the real estate has been used very productively. Its powered by the conventional yet reliable Miyota calibre 8217 automatic movement. At 43mm, its right on the cusp of a wearable modern-day piece. Built to last, but built to compete within a crowded market. The Automatica One is priced well within a student's budgetary reach and is the perfect "first mechanical watch" for all you budding enthusiasts out there.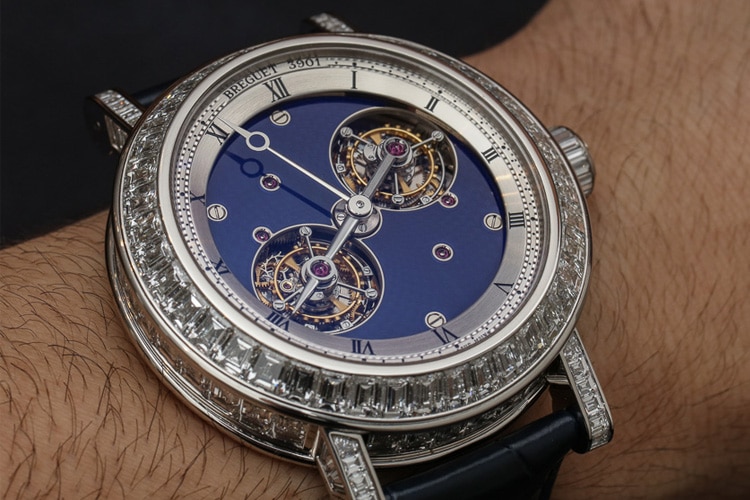 Breguet Double Tourbillon 5349
Ah, Breguet. You never let me down. Your watches never cease to amaze me. Your timepieces are beautifully designed, they contain incredible movements and they represent everything I love about horology. Words truly cannot express how much I love Breguet. The 5349 with diamonds is just another reason why I want to win the lotto. It has two tourbillons on full display through open-cut windows on the deep ocean-blue dial. It has a diamond-encrusted 50mm case with diamond-encrusted lugs that bedazzle and gleam in the sunlight. Turn it over and the open-caseback reveals the extensively decorated calibre 588. Adorned with beautiful engravings and a centre stack of gold gears which, against the dark grey back of the mainplate, looks as interesting as it does beautiful. A good way to spend a cool million Aussie dollars. I'm salivating.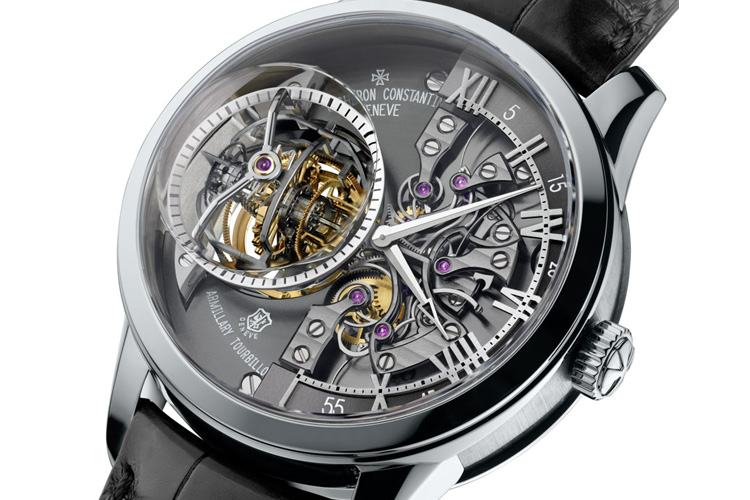 Vacheron Constantin Maître Cabinotier Retrograde Armillary Tourbillon
The Vacheron Constantin Maîtr-. Stuff it. The VC MCRAT (McRat?!) is the stuff lovers of high horology dream of. It's a representation of the best a watch manufacturer can produce in something that is still somewhat useable. Sure you can stack a pocket watch full of complications without worrying about the wearability of the piece (case in point, the VC 57260), but to do something similar with an actually wristwatch is something else. I have always felt that VC very rarely receive the accolades they deserve. They make something of the most beautiful watches in the world, but they're overshadowed by Patek's elegance, Jaeger's persistence and Lange's brilliance. Not to worry, they said, lets pack as much into a wristwatch as we can. And from that way of thinking we get the MCRAT. Now I can't really dig too deep into its mechanical features (check out aBlogtoWatch for their indepth and extremely informative review), but lets just say that there isn't much out there that can compete or frankly compare with this watch. I will say one thing though. For the lucky enough person that were to have been offered this piece (as that is how unique one-off pieces work) by VC, they would have to be game enough to wear a piece that is not only wide, at 45mm, but is one of the deepest pieces ever at a whopping 20.06mm thick. Yep. But I can guarantee you that the son of a gun who ends up with this piece will be locking it away for a long, long time.
You'll also like:
The Wind Up – Watch News #15
The Wind Up – Watch News #14
The Wind Up – Watch News #12
---
Featured Video from Man of Many