The Wind up – Baselworld 2016 Preview 3 – Watch News #14
Welcome to number 14 of our regular Wind Up series. Today we're going to be showing you some more previews of the upcoming Baselworld. Releases from the likes of Patek Philippe and Hublot all the way to a limited edition Beatles watch by Raymond Weil, we have it all.
You'll also like:
The Wind Up – Watch News #12
Patek Philippe 5711/1R Nautilus
The Nautilus by nature is one of the most iconic, most instantly recognisable shapes in the watchmaking industry. Reminiscent of a battleship's porthole, its design has barely changed over the past four decades. And for the first time since its inception, it's available in 18k pink gold. The Nautilus' lack of complications deems it a dream for the purists and its precious metal status makes it even more desirable for the few that can dish out the cash necessary. The brown dial applied gold hour markers and hands offset quite beautifully against the pink gold. My only reservation is that intrusive date window. Not really necessary. The 5711/1R is powered by the mechanical calibre 324SC which gives the wearer a few day's worth of power reserve.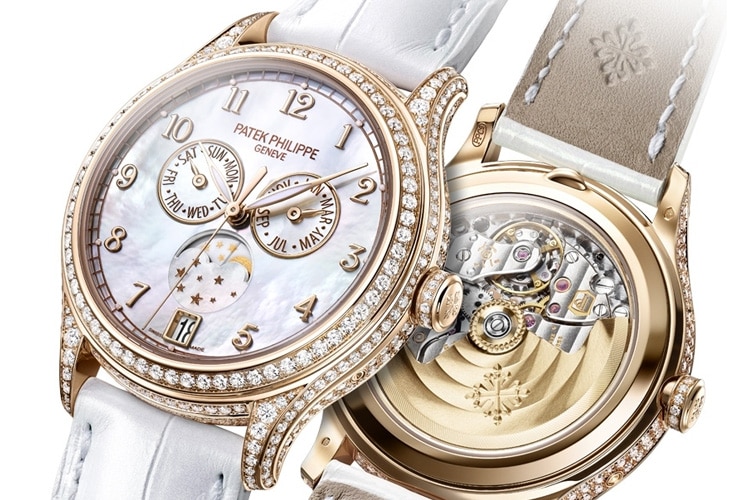 Patek Philippe 4948 Annual Calendar
We've seen an increasing trend of mother-of-pearl dials being used in established watch collections. Its seen as an act to enhance the visual spectacle of the piece, and as such probably increase its retail value. The 4948 with mother-of-pearl dial is a reiteration of the already successful piece, aimed at the female cohort of watch lovers. And it looks spectacular. A lot of people tend to pull away from a mother-of-pearl dial, but if I had six-figures to spend on a watch for my better half, I would have no hesitation in parking those funds in the 4948. Add the 374 diamonds that adorn the exterior of the watch, and you have yourself the perfect feminine piece. But lets not forget the mechanical prowess that an annual calendar traditionally carries with it. The mechanical calibre 324 QA LU displays the day, date and month throughout the year, requiring just a single correction by the wearer on the first of March. It's a beautiful piece that can only look better in age.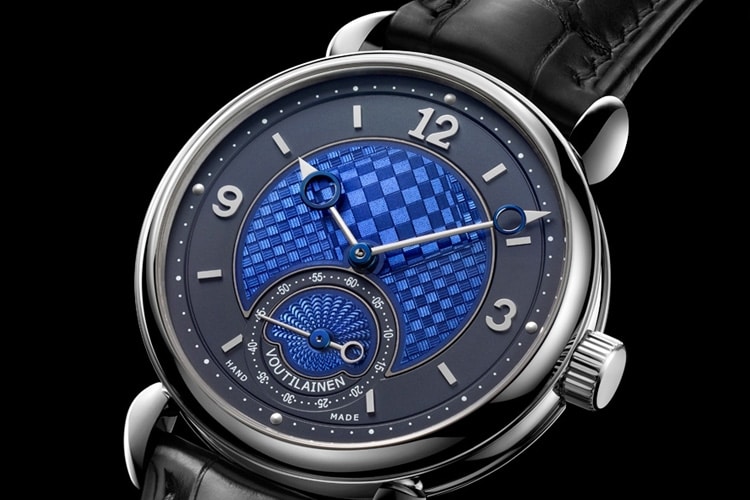 Kari Voutilainen Vingt-8
Philippe Dufour. Laurent Ferrier. François-Paul Journe. True independents that exemplify what traditional watchmaking in the modern era should look like. Add Kari Voutilainen to that list you'd be hard pressed to find anyone in any circle that would oppose that quartet. The Vingt-8 is a representation of traditional watchmaking methods that have long since been forgotten, moulded and reshaped to suit the demands of the contemporary horological market. Without delving too deep into the watch and boring you with the details of its exquisite in-house hand-wound movement, its in-house built natural escapement or the fine techniques used to create the dial, I will say this. It just goes to show that if you put all your love and passion into something that you truly believe in, it will represent the best part of you. Subtle perfection.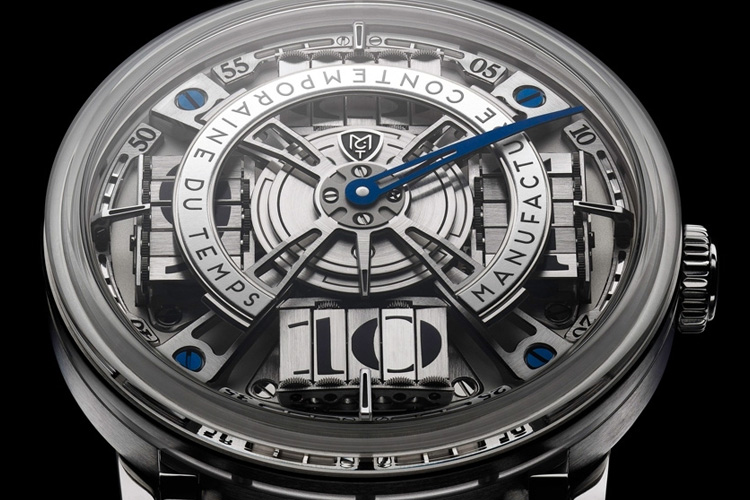 MCT Sequential Two S210
Part of the steampunk-movement that has risen in the past decade, MCT continuously produce watches that point to the future direction of watchmaking. Brash and adventurous, but still within the confines of high horology. The display of the Sequential Two uses an automatic micro-rotor calibre developed by MCT to show the digital hours on four blocks made of five prisms functioning similar to that of a jumping-hours mechanism. The case is large and made of titanium, while the innards of the piece are beautifully finished and mostly hand-chamfered. Not something you're going to see everyday and definitely something you'll never forget if you did.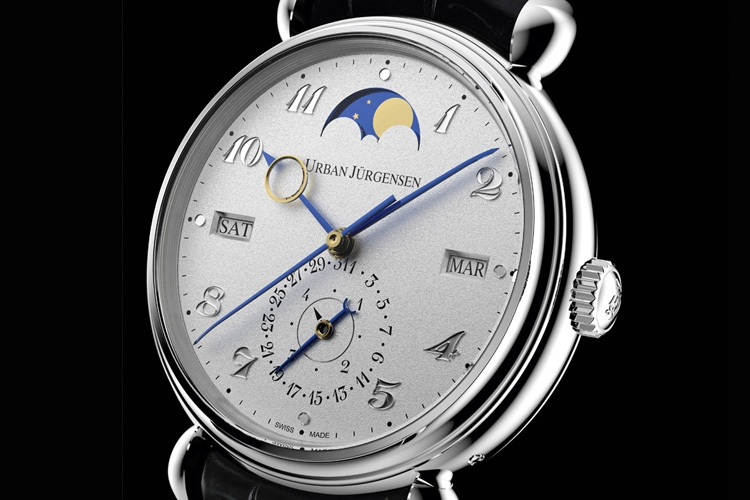 Urban Jürgenson 1741 Platinum
A new release by Jürgenson is the 1741 in platinum. It encompasses a perpetual calendar, a moonphase and a leap year indicator. A very smart looking piece with scarab-like lugs and finely polished case, the watch is specific and direct. Bregeut numerals indicate the hours, and elongated blue-steeled hands tell you the time. The hour hand has a crafted circular indicator that looks a tad out of place, while the day and month windows could have been integrated a bit better, aesthetically speaking. The hand-made grenage dial represents hours upon hours of time-consuming worksmanship that commands a great deal of respect and looks beautiful against the highly polished platinum case. The hand-wound calibre UJS.P4, containing 24 jewels, a Swiss lever escapement and twin barrels operates at a fairly high 21,600 vibrations per hour, but makes for a wonderful sight with the seconds hand moving along smoothly. The 1741 is an extremely niche piece targeting a tiny segment of the watch market, but is a great choice for those expanding their collection.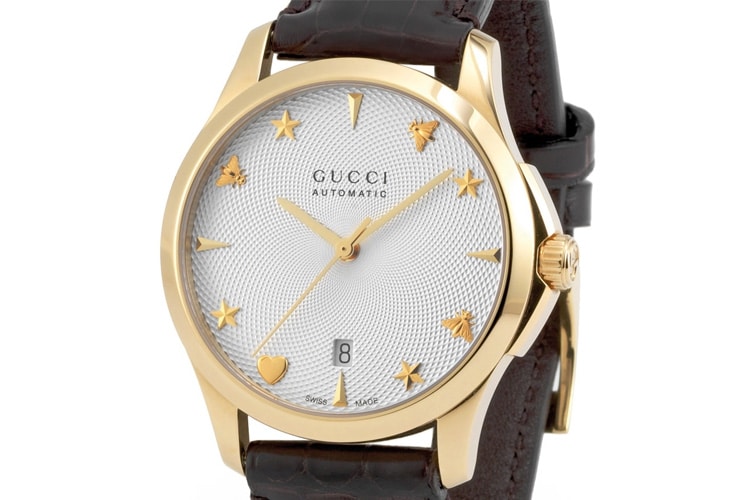 Gucci G-Timeless Automatic
Not a name synonymous with high watchmaking, Gucci as a brand are most so associated with high fashion and accessories. The G-Timeless Automatic is a refined piece that reflects the Gucci name as being iconic, distinguishable and revered. The dial of the G-Timeless is finished by a finely grained guilloche finish featuring a "rosette" motif that is sure to capture the attention of anyone bothering to look close enough. The hour markers have been replaced by bees and stars, with a heart capturing your attention at 7 o'clock. Predicted to be priced under $5K (AUD), its more of a novelty piece than anything else.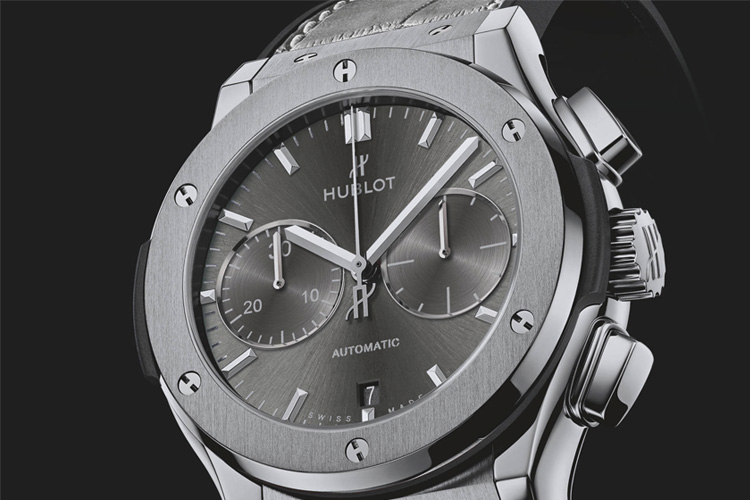 Hublot Classic Fusion Racing Grey
A pretty uninteresting, borderline boring release from Hublot is the Classic Fusion Racing in grey with a chronograph and date function. It seems to me that a lot of "established" players release reproduction of watches that are already in themselves quite monotonous and lacklustre. Releases like this remind me of the tedious nature that the industry can have, especially when a manufacturer tries to invigorate an already droning line. Adding a chronograph function to a watch that is a bore as is very rarely does anything to increases its repertoire, and the Classic Fusion Racing Grey is just another example of that fact. Don't get me wrong, it's a great looking watch. Fine polishing, an interesting dial and a design that is versatile to suit any wardrobe, but the fact of the matter is that with the tidal wave of independent watchmakers vying for a place in the world of horology, surely manufacturers that have access to an endless amount of funding can try a bit harder, don't you think?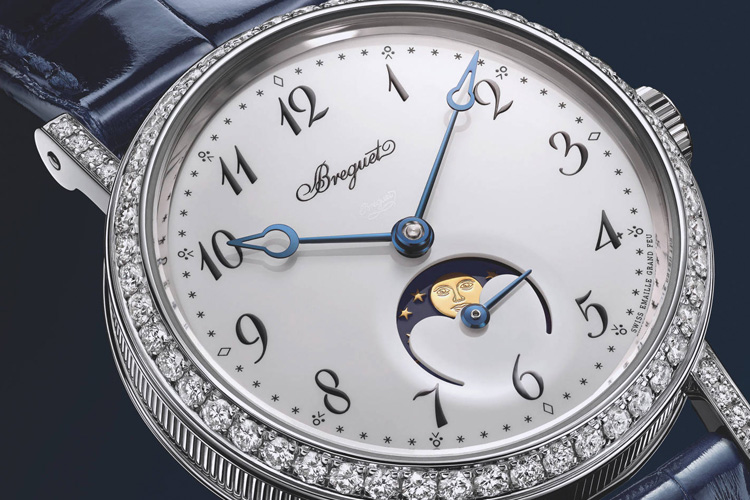 Breguet Classique Phase de Lune Dame 9088
When I think of classic watches, I think instantly of Breguet. Their pieces are timeless, sophisticated and well worth the insane amount of money you need to get one. They are a pioneering brand in an industry flooded with like-for-like manufacturers. Their watches are esteemed and should be the standard for high horology. The 9088 is simplistic in nature. You're going to know what time it is, and whether it is day or night. Beyond that, check your phone. But this watch isn't for functionality. It's a reflection of the beauty that is Breguet. White gold, diamonds, a grand feu enamel dial, blue-steel hands in a 30mm case is pretty much all you need to know about this gem. It could have been powered by a damn battery and I would still love it.
Haldimann H1 Flying Central Tourbillon
The Haldimann name has been associated with watchmaking since 1642. They're not the most well known name in watchmaking, but the Haldimann namesake can stake its claim as being the inventor of the flying central tourbillon. The H1 Flying Central Tourbillon is powered by the in-house hand-wound calibre H-Zen.A which has three barrels and incorporates a magnificent central flying tourbillon (duh). In terms of sheer captivation, there isn't much out there that can go toe-to-toe with the H1. Its brilliance is obviously its massive tourbillon, but lets not overlook the beauty watch. Mirror polished to perfection, an enjoyable crown, elongated lugs and beautiful dial finishing all add to the grandeur of the H1. Priced well over what you think it might be worth, it definitely is a piece that once purchased will forever live in the confines of a watch safe (sigh).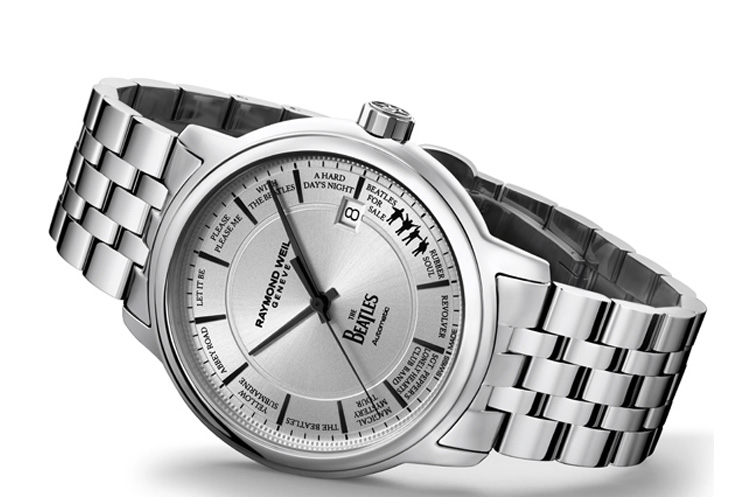 Raymond Weil maestro The Beatles Limited Edition
For all you watch lovers that moonlight as die-hard Beatles fans I have the perfect piece for you. Raymond Weil are proud to unveil their latest piece, the maestro. A celebratory watch marking the 40th anniversary of the iconic band, and collectively thought of as the greatest musical band of all time. The maestro is a true embodiment of The Beatles. Between each hour indicator is the name of their 13 albums, with a special "Help" index at 4 o'clock which recalls the cover of the iconic album released in 1965. The Beatles official logo is displayed proudly on the dial, and if you turn the watch over you can see a smoke sapphire crystal that carries on it the official logo of The Beatles. Limited to only 3000 pieces, you best act quick because I guarantee you that the maestro will not be around for long.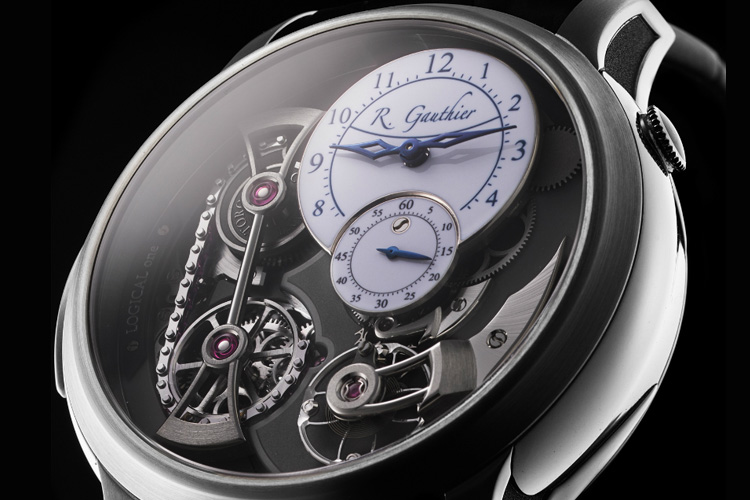 Romain Gauthier Logical One Natural Titanium
The name Romain Gauthier is one that not many outside of the horological circle knows about. It's the kind of brand that exposes itself to you when it thinks that you're ready for it. And you best be ready when it does, because it will catch your attention and never let it go. The technical prowess of the Logical One Natural simply cannot be explained in anything less than a full length article. For that, I direct you to the countless watch blogs out there that dedicate entire articles to a single watch. Otherwise, feel free to contact me and we can discuss its intricacies. But from the point of view of the wearer, what you'll see is a watch operating in a similar fashion that a fighter jet would. It is calculated, it is direct, there is a reason behind every piece of the watch. The dial is simple enough to read, but complicated enough to capture your attention. The caseback reveals even more information and modernised finishing. The Logical One Natural is force to be reckoned with, and with it on your wrist you've announced to the greater horological community that you know exactly what you have.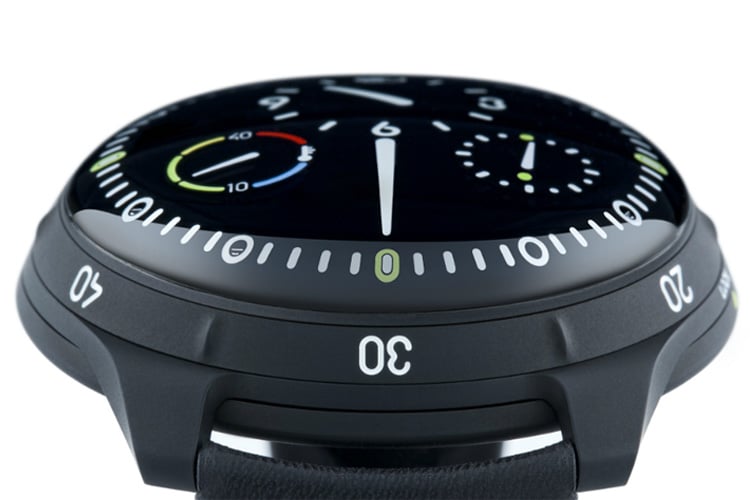 Ressence Type 5BB "All-Black" DLC
If you haven't heard of Ressence and their peculiar way of telling the time, then you've been living under a rock. They utilised a trademark method of using an oil-filled case to "move" the hands and sub-dials. Very weird but very cool. The dial is not typical of anything thus far. It's a visual demonstration of how differently one can view the process of showing the time. It looks almost digital. And you can imagine just how difficult it is to make. The Type 5BB uses a highly modified base Swiss ETA 2824-2 movement which consists of 147 parts all immersed oil. Very interesting, but also very expensive.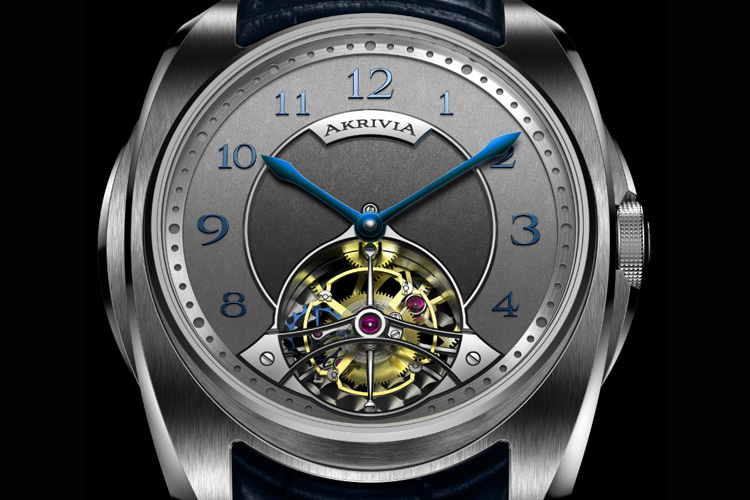 AkriviA Tourbillon Barrette-Miroir
AkriviA is a brand that I follow heavily both on Instagram and through the various watch blogs that I read. As a brand they represent fine watchmaking, but as a movement they represent true independence. Their watches are unique and finely finished. Their movements are superb and allows them to compete at the highest level of watchmaking. The Barrette-Miroir features a large window at 6 o'clock displaying the brilliant tourbillon, which looks incredible against the dark grey hues of the dial. The blue hands and numerals also look great against the grey dial, and the cushion-case design of the watch similarly carries with it the grey monotone style of the piece. Pricing is yet to be released, but I expect it to be close to the six-figure mark.
You'll also like:
The Wind Up – Watch News #12
The Wind Up – Watch News #10
The Wind Up – Watch News #9