The Wind Up – Watch News #35
With the end of SIHH 2017 comes the realisation that the year is well and truly in full swing. And while its still early days in the world of The Wind Up – Watch News #144 releases, I think its safe to say that we're in for a massive year! In this instalment of The Wind Up, we have a vast array of pieces, ranging from AP's jaw-dropping release to MB&F's latest bank-breaking piece. So as always, sit back, relax and enjoy!
You'll also like:
The Wind Up – Watch News #34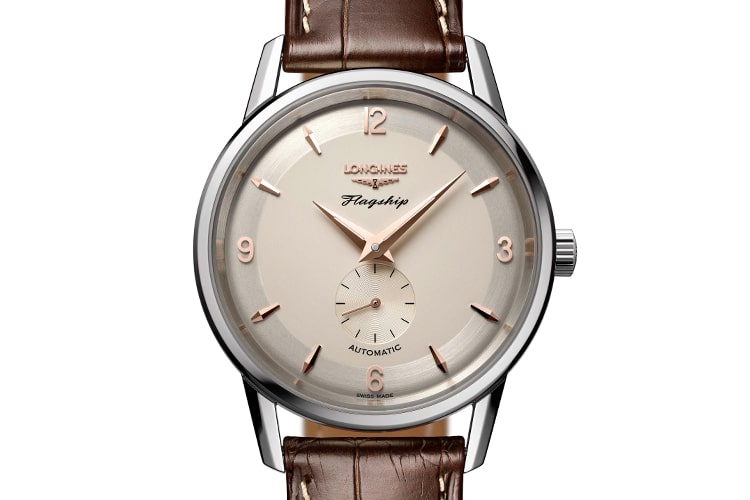 Longines Flagship Heritage 60th Anniversary 1957-2017
New from Longines is the timeless looking Flagship Heritage 60th Anniversary, celebrating the 60th year of its Flagship collection. It's a very beautiful timepiece, but with an air of casual-chic that enhances its wearability as a piece you can dress up or down. The dial is a soft creamy colour that looks fantastic contrasted against the stainless steel case and rose gold numerals and hour hands combination. The sub-seconds dial at 6 o'clock is small and unobtrusive, while the sword-shaped hour and minute hands provide the piece with a certain distinctiveness that would otherwise be lacking. The softly textured dial with the circular brushed outer dial is gorgeous, and the hour markers and Arabic numerals have been tucked away nicely. At 38.5mm in diameter, the Flagship Heritage 60th Anniversary is about as small as I'd like it to be. Any smaller would deter from its near perfect proportions. Available in steel, yellow gold or rose gold, the Flagship Heritage 60th Anniversary is a beautiful celebration of what I think Longines does best.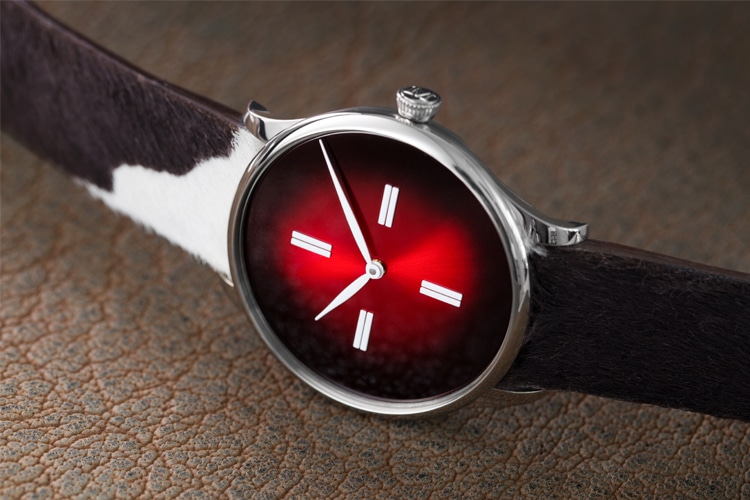 H. Moser & Cie Venturer Swiss Mad
The Venturer Swiss Mad is a celebration of Swiss watchmaking, and Moser have decided to embellish their piece with the essence of what Swiss watchmaking is. A no nonsense manually wound 3-day power reserve movement (that is beautifully decorated, mind you) powers the Swiss triumph. The dial is, of course, all Swiss, with a red fumé backdrop providing the base for the strategically placed white indices. Personally, I think this watch is less about numbers and profit, and more about show casing Moser's ability and passion for pure Swiss watchmaking. And while its counterpart (the infamous "cheese" watch), might be a bit of a joke, Moser's intentions with watchmaking has been heard loud and clear. I'm definitely looking forward to seeing what they have in stall for us in the future.
---
Featured Video from Man of Many
---
INTERVIEW: Big Wave Surfer Kai Lenny Refuses to Stop Pushing Boundaries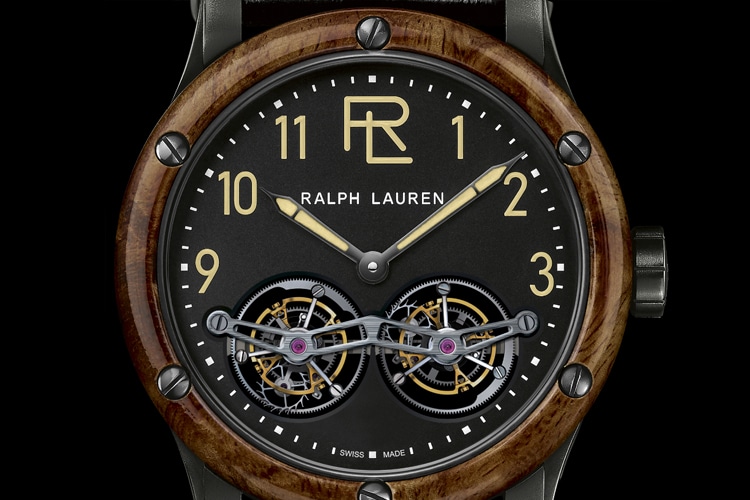 Ralph Lauren RL Automotive Double Tourbillon
Say what you will about fashion houses venturing into the watchmaking game, but when its done as distinctively and delightfully as the RL Automotive Double Tourbillon, I think its safe to say their existence is beyond welcoming. From the get-go, you either like it or you don't. I do, and for obvious reasons. From the amboyna burl wood bezel to the super dark and textured dial, its sleek and subtle. The creamy colour of the lume in the hands and hour numerals offsets the business-like aesthetic well, but the highlight of the dial are the two massive tourbillon windows set below the equator. The manually wound calibre RL367 is as exceptional as it is gorgeous, and functions as well as you would want. Priced well into the 6-figure territory (for us in Australia, that is), the RL Automotive Double Tourbillon undoubtedly will attract the high-end collectors, but is without a doubt an impressive feat of engineering and ingenuity.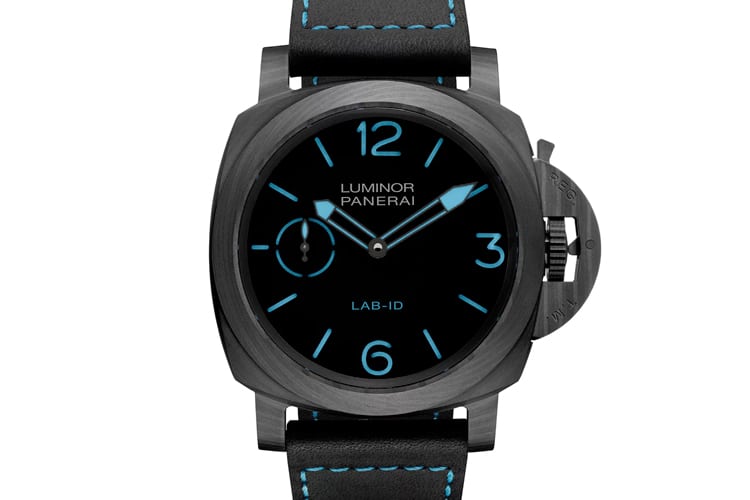 Panerai LAB-ID Luminor 1950 Carbotech 3 Days PAM 700
There's an emphasis towards getting some kind of bang-for-your-buck when you're looking to pull the trigger on a high-end timepiece. There isn't much to justify spending well in excess of 5-figures to acquire a piece of micro-mechanic wonder, but Panerai's 50-year guarantee will surely quench your bargain-hunting thirst. Panerai have given their latest and greatest a movement that apparently can be guaranteed for 50 years of smooth, accurate timekeeping precision. Not an easy feat, but definitely something that manufacturers going forward will probably want to pay attention to. The movement, categorically named the P.3001/C calibre uses dry lubricated barrels, a silicon escapement and an assortment of exotic materials that reduces the need for lubrication. And while the movement's architecture looks somewhat traditional, rest absurd there is an absurd amount of engineering that's gone into the piece. Aesthetically it's the same same from Panerai, but with a bit of futuristic flair, which I adore. Expect to pay a hefty premium for the piece of mind of that half-century guarantee, though.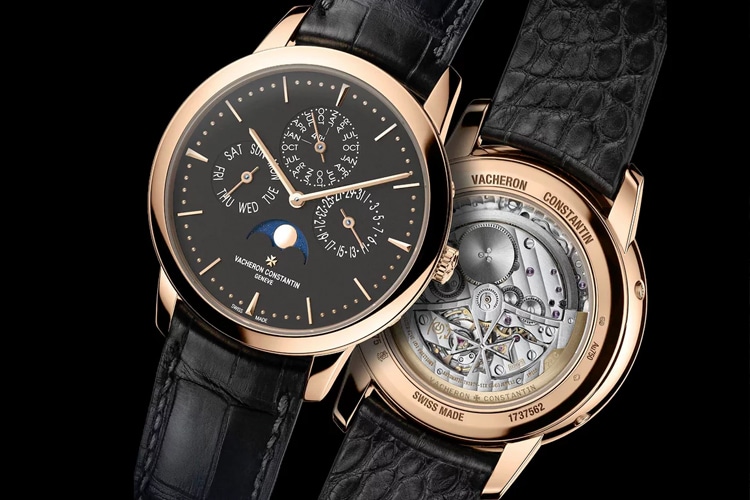 Vacheron Constantin Patrimony Perpetual Calendar
The perpetual calendar. One of the most traditional, most difficult, and most timeless movements to manufacturer. Its inclusion in any piece signifies maturity, dignity and refinement. To create a perpetual calendar whose aesthetics match its mechanical prowess is a hard task. But not for Vacheron. The Patrimony Perpetual Calendar is a quintessential QP. A clear, concise dial showing the necessities: hours/minutes, day, date, month, leap year and day/night indicator. The only thing missing is a sweeping seconds hand, but for the prosperous wearer of the Patrimony Perpetual Calendar, passing seconds will be the least of their concern. And while Vacheron have opted to use the automatic calibre 1120QP, they have skeletonised the rotor which allows us a near-uninterrupted view of the gorgeous movement. The 18k rose gold 41mm case is both warm and elegant, which for me equates to an almost perfect dress piece. Priced close to the 6-figure mark, but not looking too dissimilar from something by Jaeger or Frederique Constant, the Patrimony Perpetual Calendar's acquisition will be based on pure emotion.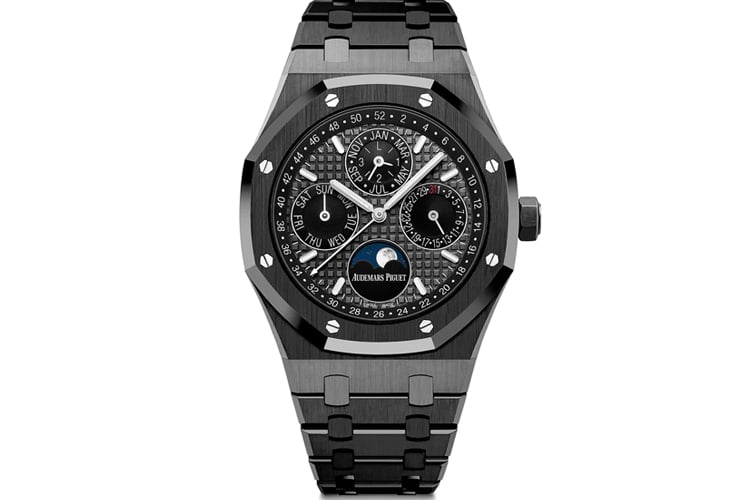 Audemars Piguet Royal Oak Ceramic Perpetual Calendar
Already one of my favourite releases for 2017, the Audemars Piguet Royal Oak Ceramic Perpetual Calendar is, in essence, the perfect everyday-QP. Capable of being dressed casually, formally, or anywhere in between, the Ceramic Oak is everything that AP is and isn't: and that's what I love it. Another reasons, albeit a childish one, is the fact that its dark characteristics ticks all of my youth-loving boxes. In today's contemporary fashion society, the call for monochromatic colour schemes seems to dictate what's hot and what's not. Luckily for AP, this thing is hot. Everything about the aesthetic gets my approval. Nothing is out of place, too big or too small. Its proportions border on the line of perfection, and while symmetry isn't always a good thing, with the Ceramic Oak QP it works wonders and having an asymmetrical dial would only cause mayhem (maybe not that bad, but you get my point). My hats off to you Audemars Piguet. Just another reason why they reign supreme as my favourite manufacture.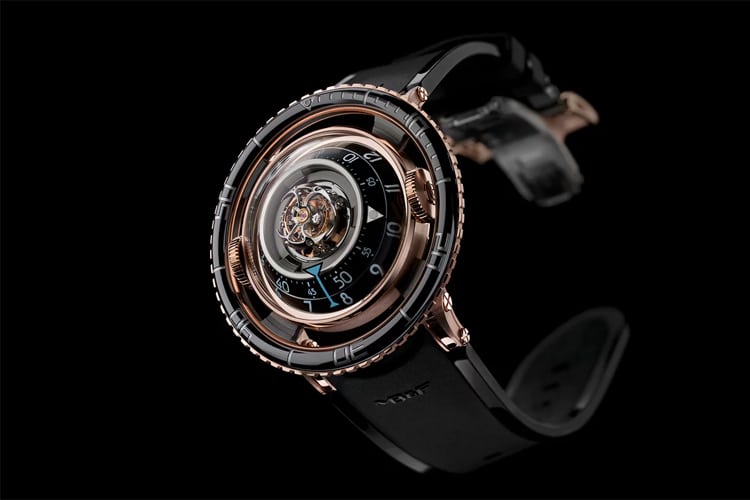 MB&F HM7 Aquapod
MB&F really does personify different, horologically speaking that is. Their watches are unique, brash, aggressive-looking, and really makes you wonder what goes on in their research and development departments. Their latest masterpiece, the HM7 Aquapod, is MB&F's attempt at making a diver's watch that still resonates with the brand's insane gene pool. And they've done extremely well. With a depth rating of 50m, it certainly isn't going to accompany you down the Mariana Trench, but will feel at home in your penthouse infinity pool. Its profile looks like an alien ship from War of the Worlds (which I absolutely love, by the way). It's a big watch, however, and at just under 54mm in diameter and with a height that isn't exactly slim, its wearability factor will be an issue, even with its water resistance rating. Its movement isn't lacking either, and with a centered one-minute tourbillon ticking away, the mastery of insanity has obviously leaked into the engine bay. An absurdly brilliant piece from the equally as brilliant masterminds at MB&F. I love it!
You can also view our daily roundups from SIHH here:
A Complete Guide to Buying a Tuxedo
Skull Your Shoey in Style with the New VB Volley 2.0 Collection
More Than a Luxury Watchmaker, Hublot is a Creative Force
Balenciaga's $1,700 AirPods Case is Covered in Rhinestones
Have you subscribed to 14 Best Fitness Watches and Trackers? You can also follow us on Facebook, Twitter, Instagram, and YouTube.
---
You'll also like:
The Wind Up – Watch News #34
The Wind Up – Watch News #33
The Wind Up – Watch News #32
---
---
Featured Video from Man of Many