5 Tips to Carry Items & Travel with Ease
It's almost a mystery when it happens. You place your ear-buds in the nearest pocket and seconds later the cord is tangled beyond repair. You put receipts in your wallet and the one time you actually need a receipt it's nowhere to be found. You sit down for lunch and by the time you stand you've butt-dialed three co-workers and your ex-girlfriend. What is happening?!!! The answer is actually no mystery at all: you're disorganised.
You'll also like:
14 Best Weekender Bags for Your Next Getaway
MR PORTER's Small World Campaign is Boutique Luxury at its Finest
50 Best Minimalist Small Men's Wallets
40 Best Minimalist Watches for Men
Between the keys and wallet and phone and ear-buds and sunglasses, modern man is almost a walking accessory shop. Yet to leave even just one thing at home is to practically walk out naked in today's fast-moving world. Thankfully the good folks at Bellroy have your back. They've dedicated an entire campaign to helping men navigate with ease while sustaining peace of mind. Call it mobile feng-shui if you will. Or call it what they're calling it: #CARRYTIPS. They're taking it seriously and changing perspectives one suggestion at a time. Here are some examples of how you can travel light and smart without abandoning those much-needed possessions.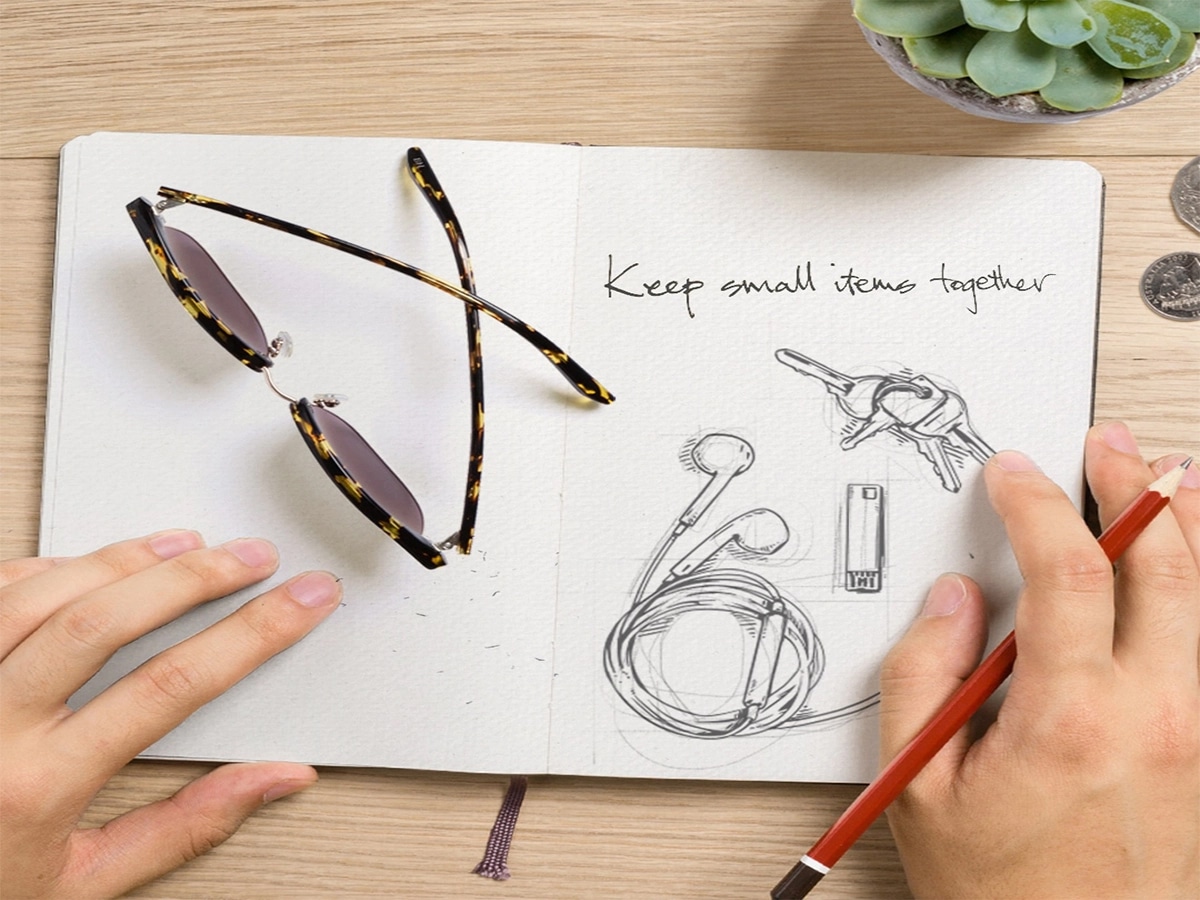 1. Don't Inflate, Consolidate!
It's sunny out so you're wearing shades. But while you casually strut the sidewalk, your bulging pockets look like they've been stuffed full of rocks and sand. Your keys, ear-buds, loose change, and your sunglasses case have all combined to create a misshapen, moving hazard zone that doubles as a repellent for the opposite sex. In this scenario, take that extra five seconds to consolidate. Your sunglasses case is empty and it's the perfect vessel for holding keys, ear-buds and loose change. Put your small items in the sunglasses case and suddenly your pockets aren't ready to burst at the seams. That's not to mention that the case itself offers a greater degree of protection for anything you put inside it.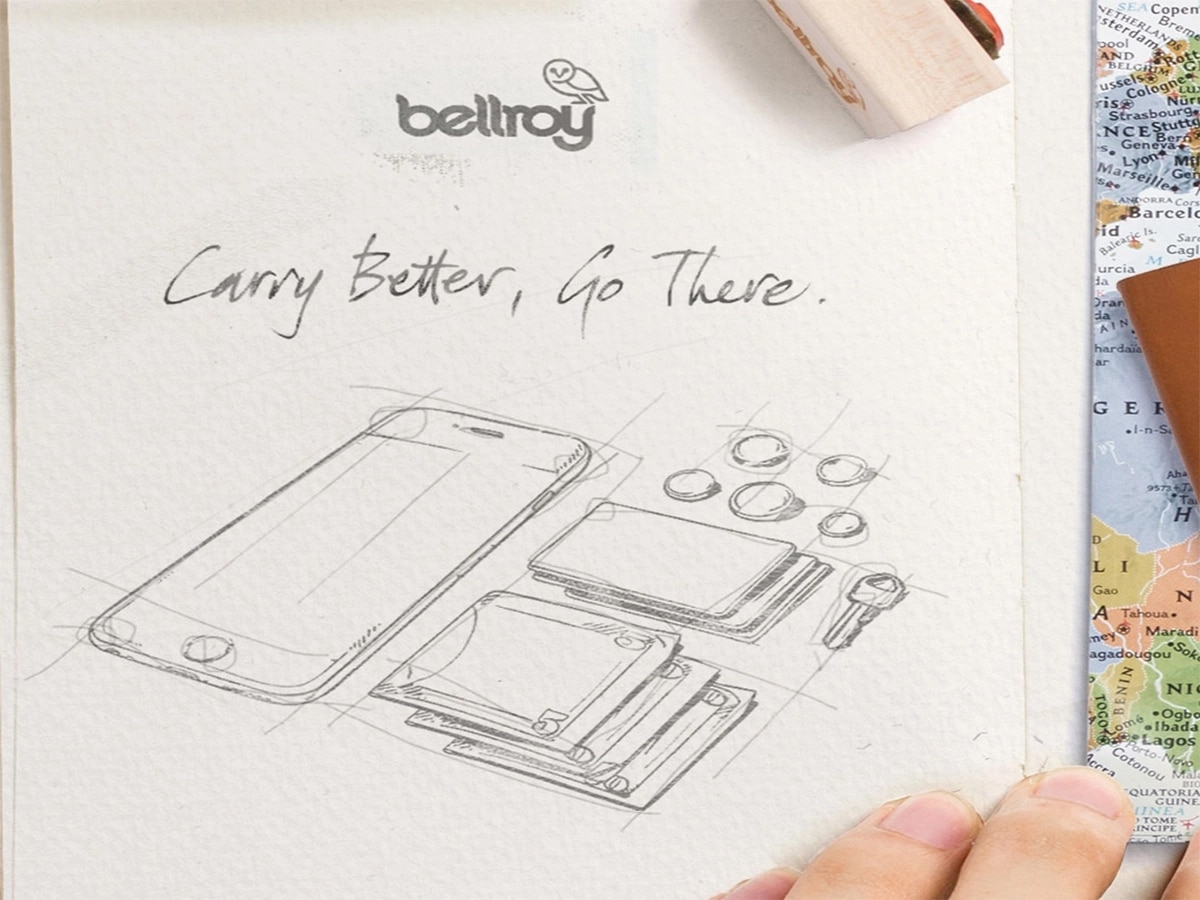 2. Be Slim-telligent
You're getting ready for a night on the town and if you have any hope of making an impression you'll want to look as slim and neat as possible. That means no stuffy pockets or excess baggage. Determine exactly what you'll need (some cash, a phone, credit card and ID) and use your phone case to hold everything. No wallet. No man-purse. Just the case. Once again through the magic of consolidation you've turned your phone case into a one-stop-shop for all your nightly needs. Now you can focus on the more important things, like that blonde at the end of the bar who keeps looking at you.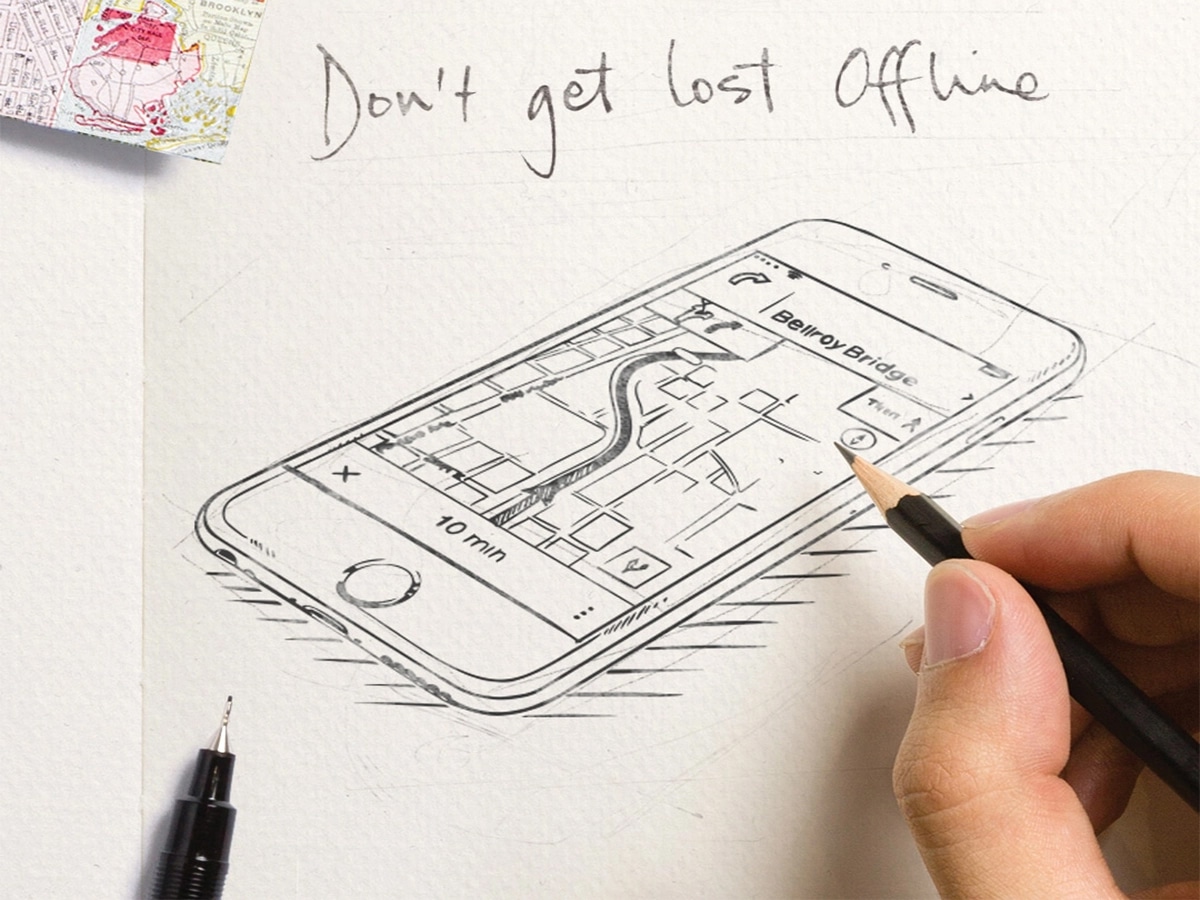 3. Outsmart the Internet
This one's another tip for your phone. On occasion, you might find yourself in a completely new area where you don't know your way around. Unless you're carrying a fold-out map in your pocket (which means there are many, many #carrytips left to share with you) then you're probably relying on Google Maps or a similar app to help you out. But what if there's no wi-fi service? Here's a helpful tip: stay afloat by uploading the map before you leave home. That way you'll have it for reference even when you're not getting any service.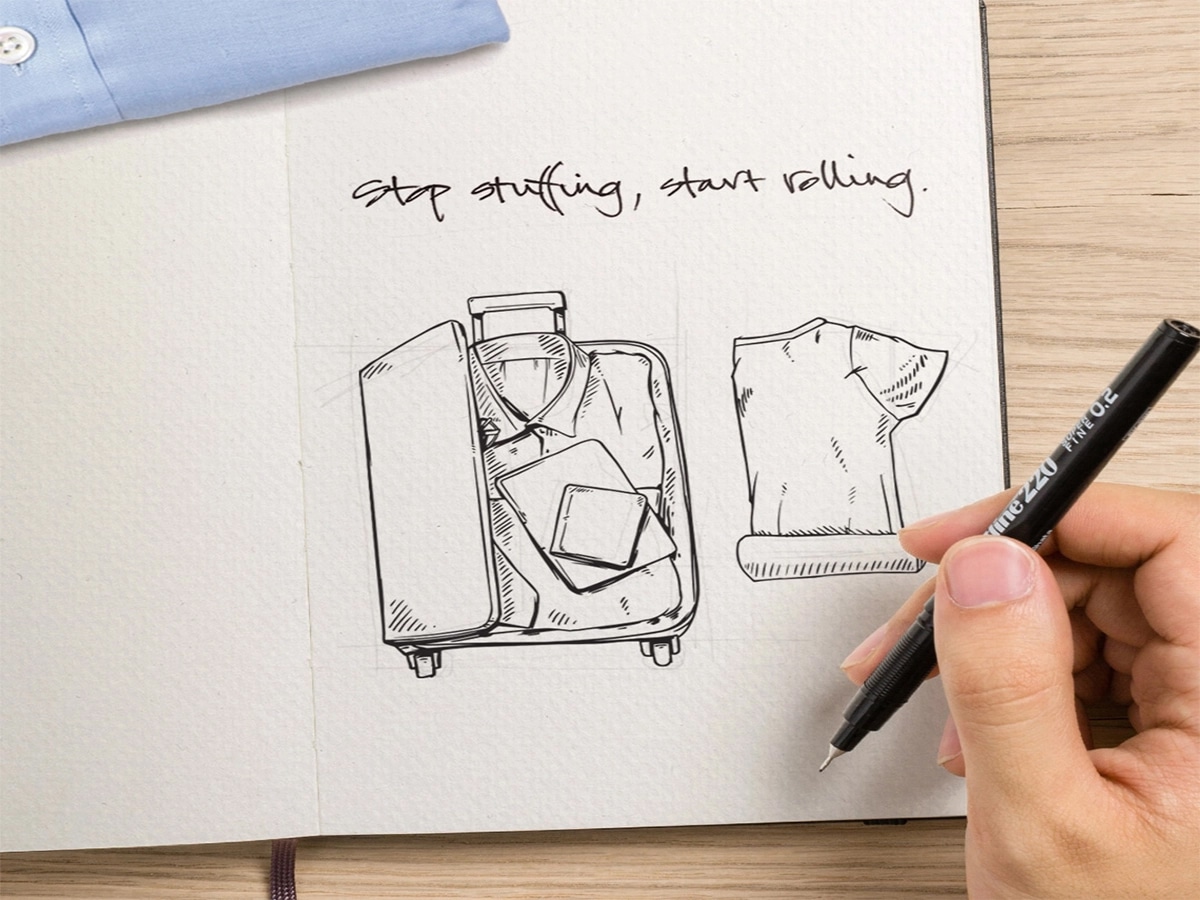 4. Roll With It
When preparing to travel for a few days, us males have the comedic tendency to get impatient with the luggage as it fills up. Instead of the calm, organized approach, we start to fold, cram, push, shove and even stomp our clothes until the bag or suitcase looks just about ready to explode. Here are some quick suggestions.: rather than folding your clothes, try rolling them instead–it creates a surprising amount of breathing room. Also, figure out where your extra space is before packing your first item. Think of your spare shoes for instance–they could be the perfect place to keep your keys or other small possessions.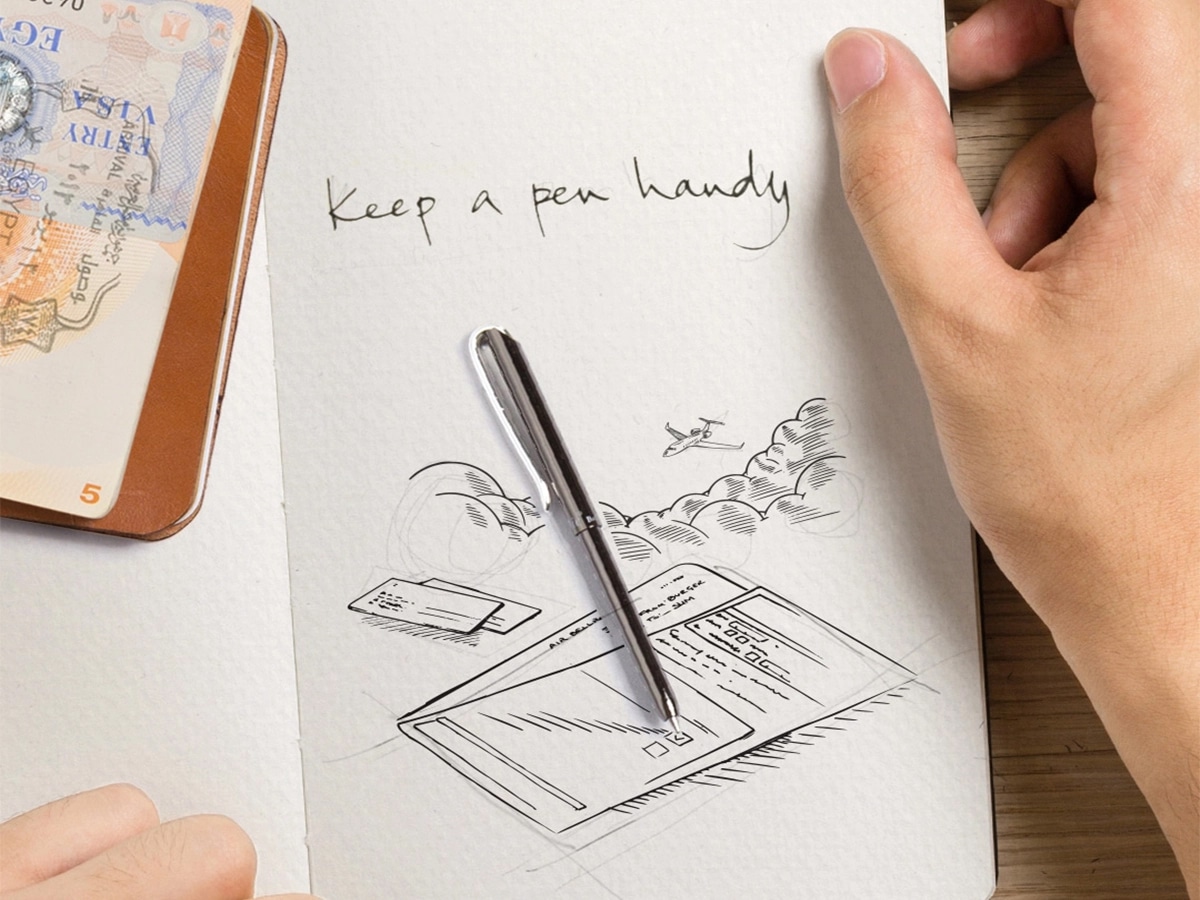 5. The Write Stuff
When travelling abroad, be sure to keep a pen on your person at all times. This way you won't be stuck searching for a writing utensil when they start handing out customs forms or any other pesky bureaucratic inconveniences. Plus, you really never know when you'll get the impulse to jot down an idea or piece of inspiration while adventuring in a new, exotic locale.
Check out more tips from Bellroy here
You'll also like:
14 Best Weekender Bags for Your Next Getaway
A Coffee Subscription Service? Nuddy Brings Cafe Culture Home
50 Best Minimalist Small Men's Wallets
40 Best Minimalist Watches for Men