6 Ways to Maintain a Healthy Immune System
In Partnership with Vault Health
With COVID-19 continuing to wreak havoc around the world, learning how to maintain a healthy immune system has never been as important as it is right now. After all, most experts agree that a stronger line of defence will do a better job of fighting the disease.
On the other hand, even the healthiest immune system won't prevent you from catching COVID-19 if and when you're exposed, nor will it prevent you from spreading it. Remember to wear a mask, self-quarantine, and social distance, people!
With a pandemic or without one, maintaining a healthy immune system is always a good idea. Here are some effective ways to do it.
What is the Immune System Anyway?
Your body is exposed to foreign and potentially infectious agents on a fairly regular basis. That's where your immune system steps in. Made up of white blood cells, antibodies, the spleen, thymus, bone marrow, complement system, and lymphatic system, it provides a front line of defence against foreign substances or infections.
Generally speaking, the immune system works by first detecting antigens and then building up antibodies in order to fight them. In a number of cases, the antibodies stick around for the rest of your life. As a result, you won't suffer from certain types of infections or diseases more than once. Think chickenpox.
6 Ways to Maintain a Healthy Immune System
There are a number of ways you can improve upon and then maintain a healthy immune system. Most involve making the right lifestyle choices, though there are also supplemental methods you can employ to your advantage. Here are some pointers.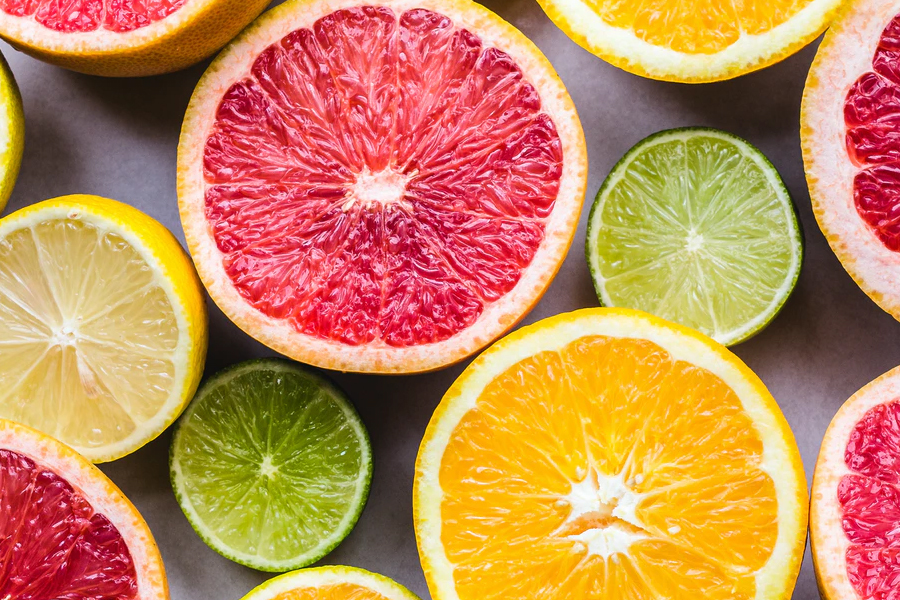 1. Eat a Healthy Diet
Despite the proliferation of various health trends, the simplest dietary practices are often still the best. By that, we mean you should stick primarily to whole plant foods if you want to boost immune system health.
As a weekly rule of thumb, eat the rainbow, meaning fruits and vegetables that vary in terms of colour. In doing so, you're consuming a healthy spectrum of phytochemicals, vitamins, minerals, and antioxidants, amongst other things.
Speaking of vitamins, make sure you're getting enough vitamin C and vitamin D, in particular, as both have been reported to ward off viral activity. If you're looking for a quality supplement, elderberry lozenges or syrup make for a sound choice, as do beta-glucans.
Here are some foods that have been correlated to immune system health:
red peppers
leafy greens
squash
eggplant
blueberries
citrus fruits (oranges, grapefruits, lemons, etc)
broccoli
garlic
ginger
spinach
yoghurt
almonds
sunflower seeds
turmeric
green tea
papaya
kiwi
poultry
shellfish
All the while, you should be making intelligent choices when it comes to eating in general. Avoid late-night snacking or binge-eating. Cut down on or eliminate overly processed foods, unhealthy snack foods, and refined sugars. Oh, and stay hydrated! Duh.
In addition to vitamins and antioxidants, you should also try to consume healthy fats, which may likewise boost immune system health and decrease inflammation. Not only are avocado and olive oil both sources of healthy fat, but they're quite delicious.
Along similar lines, omega-3 fatty acids may contain anti-inflammatory properties. You can find them in food sources such as salmon and chia seeds, to name a few.
Last but not least, try to incorporate more fermented foods into your diet. Rich in probiotics, these foods help balance the gut microbiome, delivering vicarious benefits to your immune health. Examples include yoghurt, kimchi, kefir, sauerkraut, and probiotic supplements.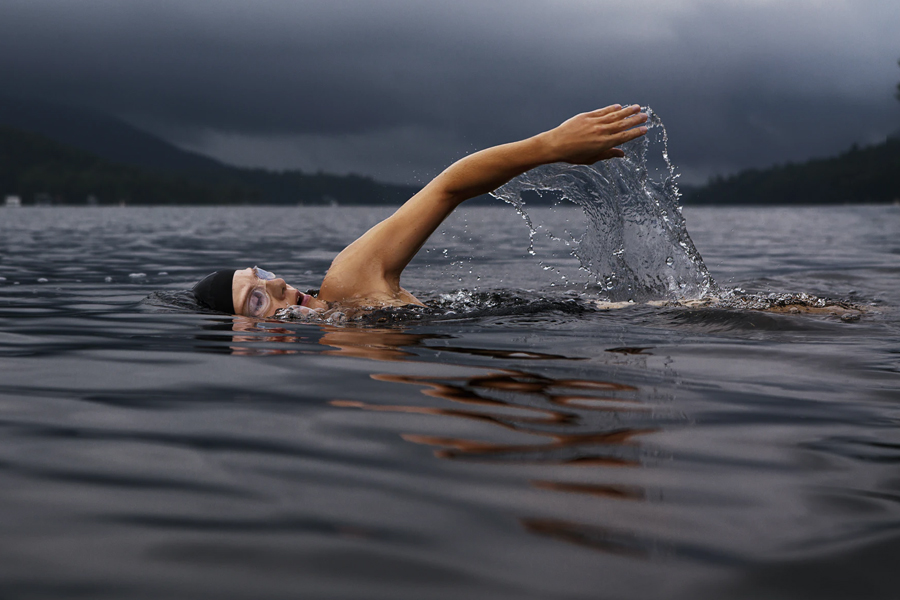 2. Exercise
Moderate amounts of exercise have been associated with stronger immune health, cell regeneration, and reduced inflammation. If you like the sound of that, try to squeeze in about 150 minutes of moderate exercise per week. Here are some activities you can perform:
power walking
hiking
bike riding
jogging
swimming
Also, don't feel the need to go overboard. In fact, certain studies have found that prolonged periods of high-intensity exercise may actually compromise or suppress immune system health. As with everything in life: moderation is key.
3. Maintain Regular Sleeping Patterns
You don't need an expert to tell you that consistent and proper sleeping patterns are vital to your mental and physical health alike. Aim for 7-8 hours per night and do whatever it takes to reach this number, going to bed and waking up around the same time each night and morning. The associated benefits are numerous and even life-saving.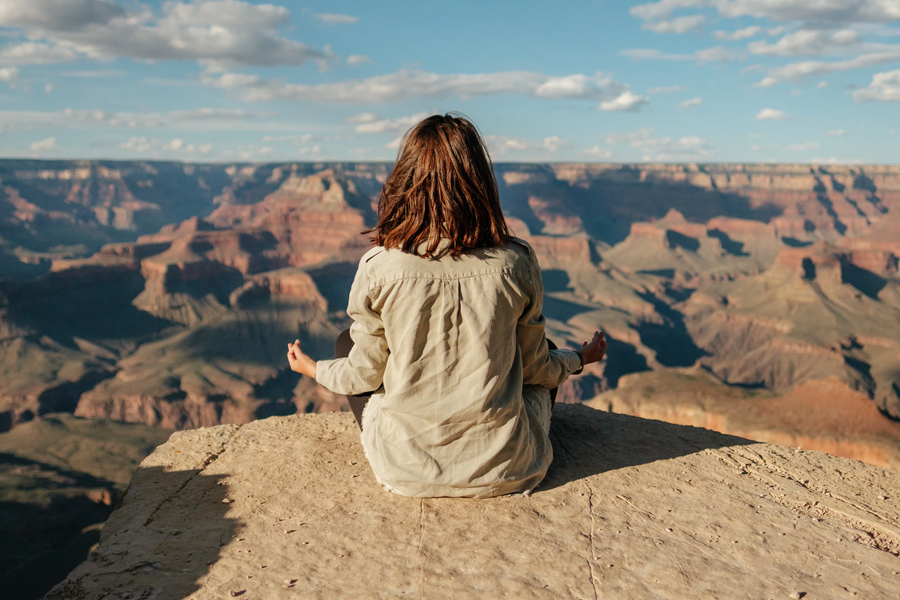 4. Reduce Stress Levels
Meditation. Mindfulness. Exercise. Reading a book. Owning a dog. Retaining human connections. Getting proper amounts of sleep. These are all ways you can manage stress and reduce surges of cortisol, which have been known to weaken the immune system over time.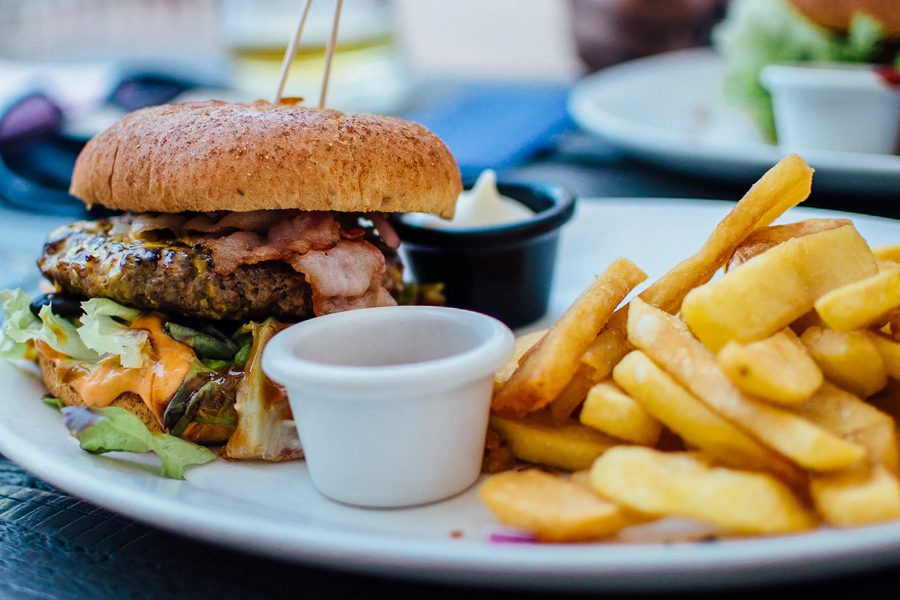 5. Improve Your Lifestyle Habits
We're all prone to the occasional vice, but keeping those vices in check can prove fundamental to immune system health. Stop smoking. Drink less alcohol. Eat less junk food. Spend less time in front of the TV. Making the right lifestyle changes can deliver a host of positive effects.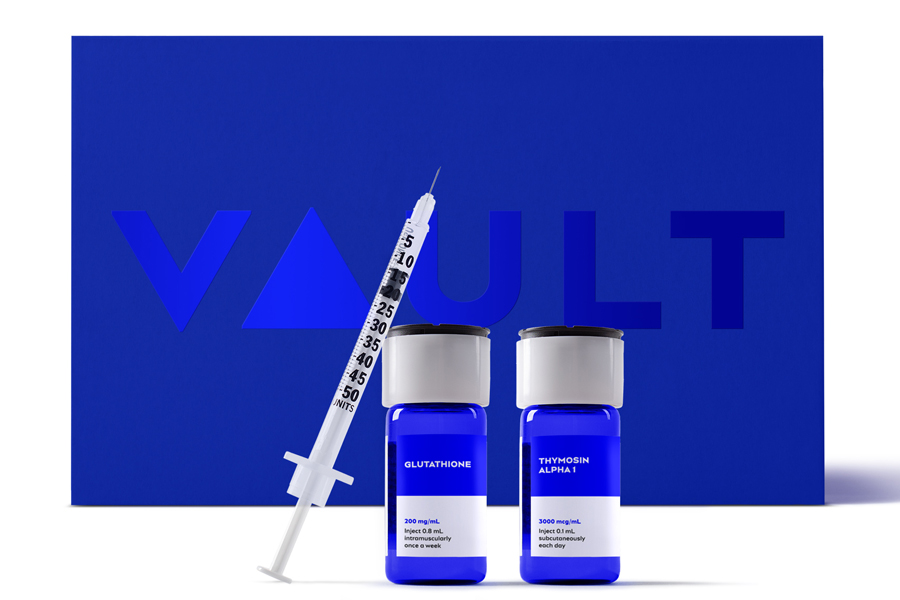 6. Vault Health Immunity Kit
For a proven and powerful boost to your immune system, look no further than the Vault Health Immunity Kit. As one amongst a number of the brand's effective treatments, it comes backed by clinical research and medical approval.
Vault's treatment plans take a personalised approach and vary according to your needs. However, the Immunity Kit will often consist of a thymosin alpha-1 subcutaneous injection and glutathione intramuscular injection. Between these two treatments, you may experience the following benefits:
increased energy levels
stronger immune response
detoxification
reduced inflammation
improved heart and brain health
Why thymosin alpha-1 and glutathione, you ask? Well, thymosin alpha-1 is a peptide that can optimise immune health by augmenting the function of T-cells. As you may or may not be aware, T-cells help antibodies lock onto certain antigens, allowing your body to fight off infections and diseases.
Glutathione, meanwhile, is quite a special nutrient and one of the most powerful antioxidants in the world. It's naturally produced in the body and used to stimulate the immune system, particularly when you're fighting off lung infections. Because it doesn't absorb well when consumed as an oral supplement, Vault opts for intramuscular injection.
Here are some of the adjoining benefits of glutathione:
supports immune system health
decreases inflammation
reduces oxidative stress
improves insulin sensitivity
It's especially important to reduce oxidative stress, which occurs when there's an imbalance between the internal production of free radicals and antioxidants. In turn, your immune system may weaken, thereby exposing you to viral or bacterial infections, cancer, diabetes, arthritis, and other ailments. As a powerful antioxidant, glutathione restores balance and reduces oxidative stress, vicariously improving immune system response.
Striving for safety, Vault Health treatment plans must be approved by a licensed medical professional. Thankfully, the company provides both the professional and the consultation through an online virtual portal. Upon approval, a personalised treatment plan will be shipped straight to your door in a discreet and convenient manner. Support is ongoing and clinicians are always within reach, should you have questions or concerns. And that's how you maintain a healthy immune system.
Check out Vault Health's Immunity Kit
Disclaimer: All content and media on the Man of Many website is created and published online for informational purposes only. It is not intended to be a substitute for professional medical advice and should not be relied on as health or personal advice. Always seek the guidance of your doctor or other qualified health professional with any questions you may have regarding your health or a medical condition.
General FAQ
What are signs of a weak immune system?
Signs of a weak immune system include the recurrence of certain ailments or infections, such as pneumonia, bronchitis, and sinus infections. Other signs include frequent inflammation of the body's organs, digestive issues, stunted growth, and low blood platelet counts.
How can I strengthen my immune system?
Some of the best ways to boost your immune system involve eating nutritious foods, getting enough sleep, performing moderate amounts of exercise on a regular basis, reducing stress levels, and possibly taking supplements.
Which foods increase immunity?
A number of foods have been reported to boost immune system health. That includes citrus fruits, leafy greens, blueberries, kiwis, red peppers, garlic, salmon, almonds, and more.