Crypto Investing For Beginners
In Partnership with eToro
The cryptoasset craze is still in full swing and gaining more legitimacy by the minute. What was once looked upon as a fringe sector of finance is now taking up substantial occupancy in various portfolios. Independent investors and major institutions alike are finding serious value in not just crypto itself, but also the blockchain technology from which it sprung.
Bitcoin continues to lead the charge with exponential growth to show for it. Trading at just under $7k around this time last year, a single bitcoin is now worth an astounding $57.5k (at the time of writing). That's not to mention alternative cryptos such as ethereum or even dogecoin, which have likewise surged in value over recent months. And don't even get us started on NFTs (i.e. non-fungible tokens)! Seriously, we're not even going to go there in this article.
Meanwhile, there are still hordes of people scratching their heads and asking themselves, "What the heck is crypto again? And how does it work?" That's potentially good news because it denotes even more room for growth and acceptance. After all, people who missed the 19th-century gold rush didn't exactly stop buying gold. Crypto is adopting a similar style of functionality as it increasingly becomes used an inflationary hedge in our crazy digital world. Here's everything you need to know.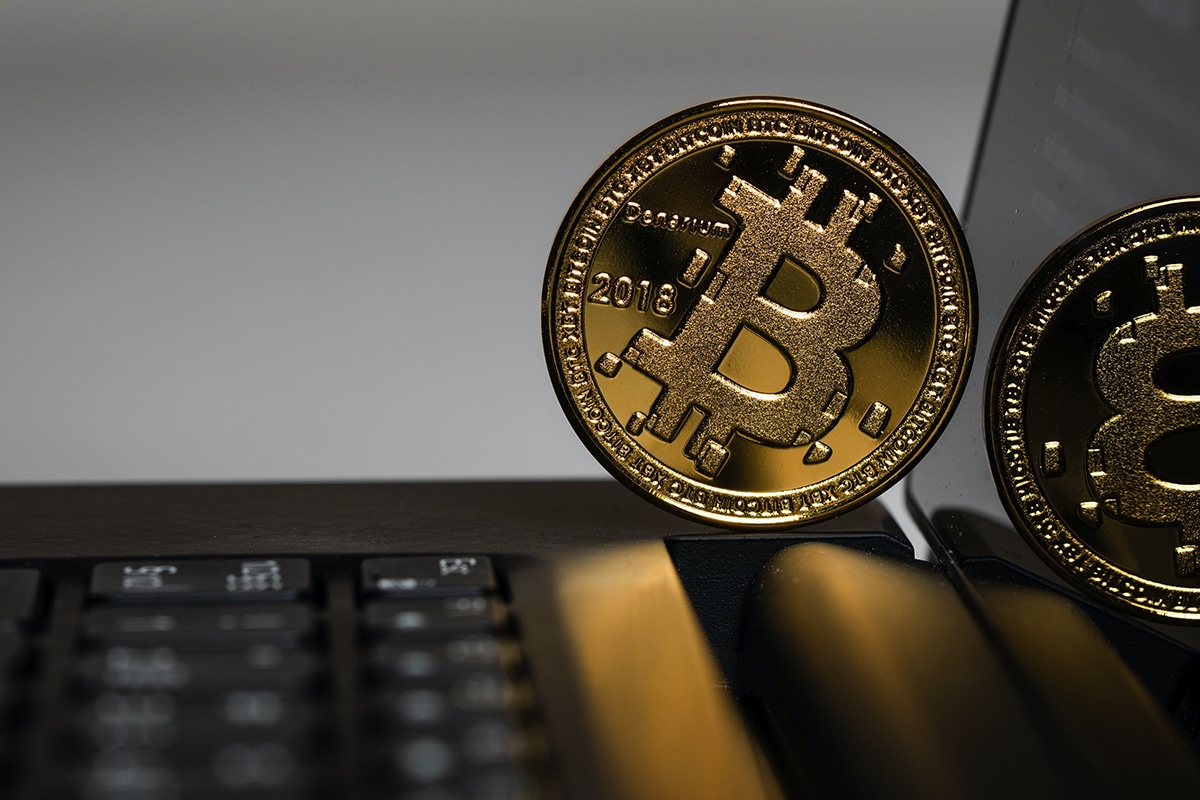 What is Crypto?
Before we answer the question of "what is crypto?," let's ask an even simpler question: "What is fiat currency?" Take the American dollar, for example. What is it? Well, a piece of paper. And yet that piece of paper has value because we all agree it has value.
Then we have something like gold, which is basically worth the amount that people are willing to pay for it. Again, there's an implied sense of agreement and one that's correlated to the overall dynamics of supply and demand. If the supply of gold went up overnight and the demand did not, then its value would presumably drop.
Bitcoin and other cryptos are yet another form of currency, which retain value based on an implied agreement between human beings. Like a dollar, certain cryptoassets can be used to pay for goods or services. Like gold, bitcoin is increasingly being viewed as an inflation hedge with direct connections to the laws of supply and demand. Unlike those counterparts, however, crypto exists in the digital realm and is easier and cheaper to store compared to gold.
Various types of crypto exist, but bitcoin remains the true frontrunner. Mysteriously founded by Satoshi Nakamoto (an alias for one or possibly more than one person), bitcoin is digitally "mined" using tons of processing power and then bought and sold through an assortment of digital platforms. There will only ever be a finite amount of bitcoin—21 million, to be exact—which makes it a limited resource like gold or silver.
How Does Crypto Work?
Powering bitcoin's creation is underlying blockchain technology, a decentralised platform spread across many servers and computers. Untethered to any government or financial institution, the blockchain manages and records every single transaction. Because it is immutable, this unique technology facilitates trust between two unknown counterparties.
You'll generally need some form of fiat currency (i.e. cash or a credit card) to buy crypto in the first place. Then you can buy and sell crypto the way you would buy and sell a stock or commodity. The main differences are that you have way more means of trading crypto and that crypto can be used to purchase goods or services.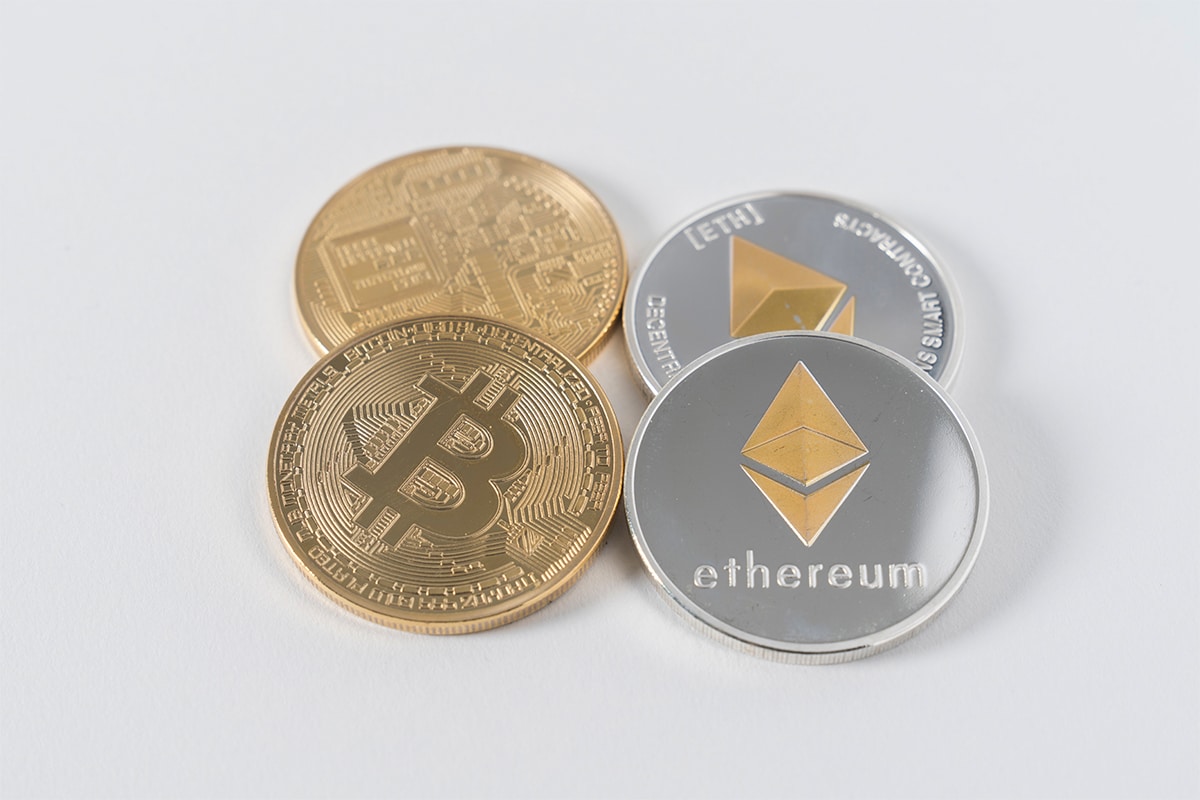 Are Cryptoassets a Good Investment?
Ask someone who purchased 5 bitcoins back when it was trading at around US$500 (in 2016) if it makes for a good investment, and the answer will be a resounding "yes!" By contrast, someone who purchased 5 bitcoins last week may tell you otherwise, given the crypto's current high value and stock market-like volatility.
Nevertheless, the fact remains that blockchain technology is loaded with potential and the world is becoming more and more digital at a breakneck pace. Bitcoin and other cryptos may take on even more functionality as things like virtual reality and digital transformation continue to accelerate.
With independent investors, major hedge funds, and other financial institutions funneling resources into bitcoin, we could very well be entering a "too big to fail scenario." Alternately, some experts say we're in the midst of a "bitcoin bubble," comparing crypto to the dot-com bubble from 1995-2000. Should this bubble pop, the value of a single bitcoin would plummet drastically.
The general rule of thumb for small-time investors is to basically treat crypto like a high-risk stock. If you are curious and want to give crypto investing a go, you should assess your own risk appetite and decide accordingly. If money is tight, you may want to avoid cryptoassets and their wildly unpredictable swings in value.
How to Buy Cryptoassets in Australia
In order to buy and hold (or should we say hold) bitcoin and other cryptos, you need a crypto wallet. Think of your wallet as a bank account of sorts, where you can store or transfer crypto (which takes the form of a unique digital code).
These days, nearly all crypto investment platforms offer wallets as part of their services. That means you don't have to set-up an independent wallet unless you want to engage in peer-to-peer exchanges. The simplest option could be to find a platform you can trust and then stick to the traditional means of buying and selling cryptoassets.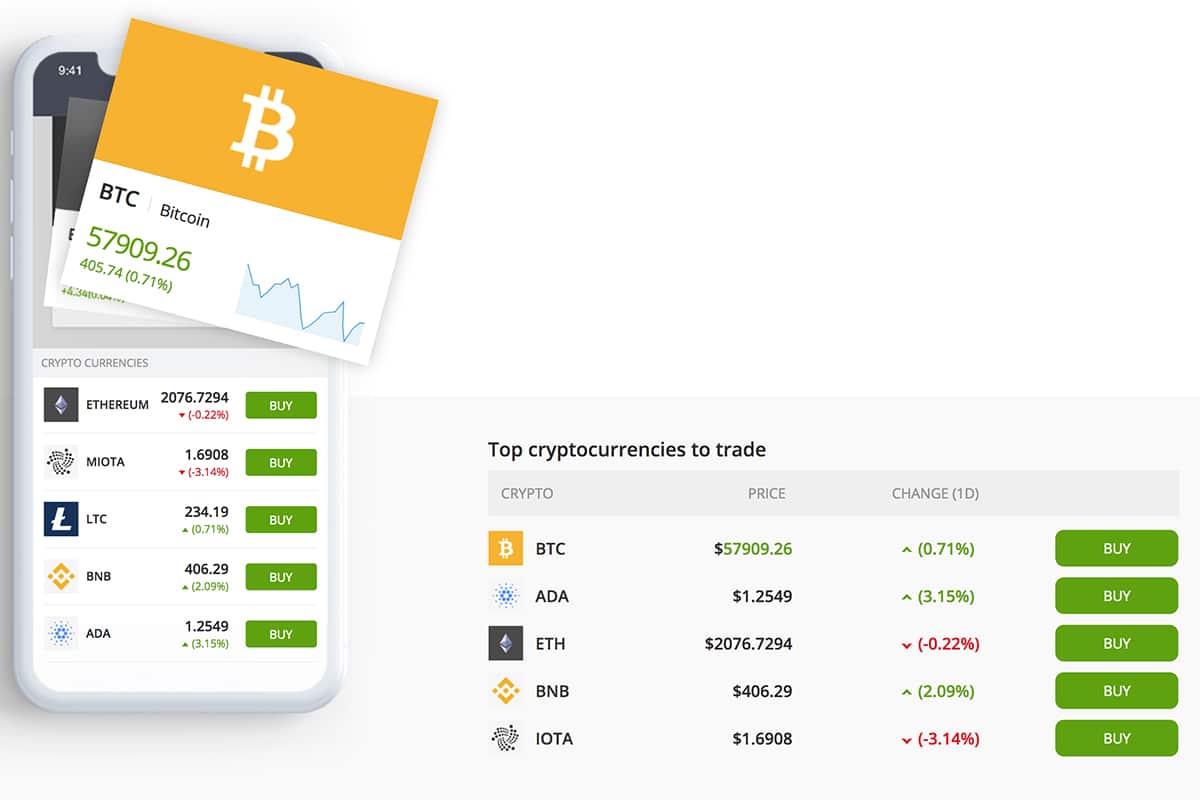 Crypto on eToro
Ready to get into crypto? If so, eToro definitely has you covered on all fronts. More than a popular investment platform and wallet provider, the company doubles as a full-blown social network. Their award-winning social trading and investing features connect you with over 20 million users around the world. Along similar lines, their copy trading functionality (aka CopyTrader) allows you to mimic the moves of major players, a trend that's gaining momentum as more people begin to dip their toes into financial markets.
Set up an eToro account to invest in and store a huge variety of leading cryptos. Going the extra mile, the site also provides a host of educational resources, personalised risk management, trend reports, analytical tools, and real-time updates. Oh, and did we mention that you can buy crypto without deposit fees and through a swath of different payment options, including PayPal? The site is truly second to none.
If you're the kind of person who likes to dip their toes before diving in, eToro has a service just for you. It puts $100k in a "virtual portfolio" and allows you to try out all the investment platform features, risk-free. 
Use eToro's virtual portfolio and other tools to hone your skills and you could very well be our next crypto king. Or simply use crypto as a store of value so that you don't miss out on this ever-growing trend. As you may discover, investing in bitcoin and other cryptoassets is far less complicated than it first appears. The future is now, people—don't miss it.