How Redditors and a One-Word Tweet From Elon Musk Raised GameStop's Stock by 685%
It's no secret that when Elon Musk tweets, people listen. Earlier this month, the world's richest man posted praise for Signal, which hilariously led to a 1,000 per cent share price explosion in the wrong business, but now a new entity is banking on Musk, well sort of.
You'll also like:
Australia's Most Exclusive Trading Platform CMC Al
What is Signal? The WhatsApp Alternative Plugged by Elon Musk
How to Buy Stocks: A Guide to Investing for Beginners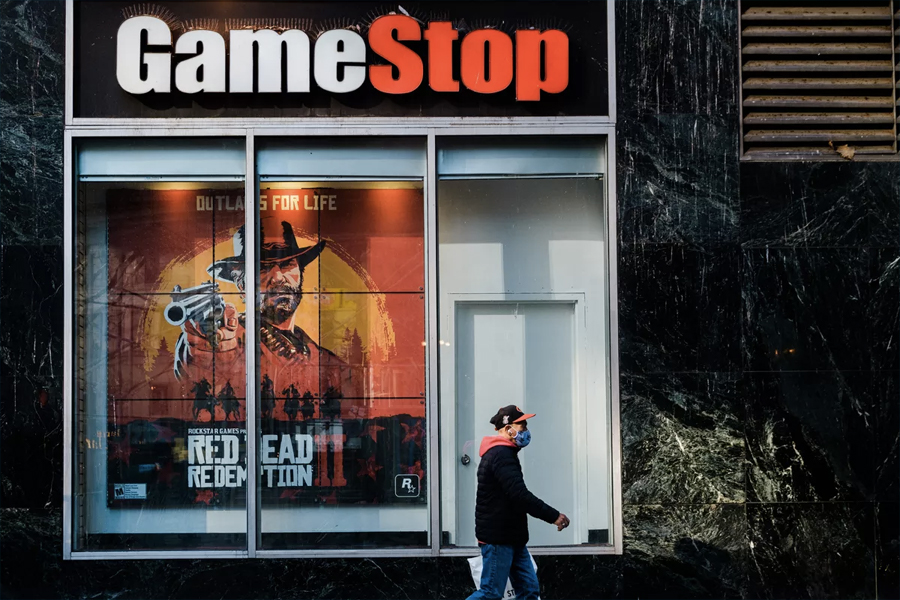 Over the past week or so, US-based gaming retailer GameStop has drawn the attention of Sub-Reddit r/wallstreetbets. The channel has around two million subscribers, who regularly band together to share advice and discuss ongoing market trends, however, after some members identified a financial opportunity with GameStop, a new MO emerged.
It's no secret the beleaguered retailer has been struggling for some time. Prior to the pandemic, sales were dwindling and stores were preparing for the worst. As the heightened concerns of 2020 took hold, GameStop found itself in dire straits. In response, a number of investment firms attempted to take advantage by shorting the stock, hoping the move would pay off once the company inevitably crashed. Fast-forward a few months and GameStop is holding on strong, buoyed not by improving sales, but by some rather opportunistic Wall Street Betters.
The Redditors realised they would be able to exploit the stock in the exact same manner as the investment firms and the result has been spectacular. Just last week, Citron Research's Andrew Left attempted to take on the day traders, only to be smashed when they began dumping money into GameStop's stock. Over the course of one hour, the retailer's value jumped 70 per cent, prompting trading to be temporarily halted.
"Retail investors with the help of technology acting as a union in attacking is a new phenomenon," Jim Paulsen, chief investment strategist at the Leuthold Group told CNBC. "You combine the power of technology, which allows you through Reddit postings to magnify your individual impact, with some use of leverage and very targeted bets, they can have a significant influence, particularly on areas of vulnerability because of the short positions."
Gamestonk!! https://t.co/RZtkDzAewJ

— Elon Musk (@elonmusk) January 26, 2021
Since then, things have only gotten more manic. GameStop's stock price went from USD$64.75 at the end of the week to around USD$146 on Tuesday evening. But the wheels really started turning when Tesla chief Elon Musk got in on the act.
Never one to stray far from a good internet meme, the world's richest man jumped on the bandwagon early Wednesday, a move that saw GameStop stocks jump to USD$355 in just 30 minutes. According to CNBC, GameStop is now charting at a 685 per cent increase in January alone and while a crash is likely, things are still moving quickly. So quickly, in fact, The Verge is reporting that Discord has banned the r/WallStreetBets server., however, for reasons unrelated to the GameStop activity.
Oh, and the Redditor responsible for sparking the surge? He managed to turn his initial $50,000 investment into $22 million. Not a bad day at the office.
The redditor who started the $GME saga DeepFuckingValue has turned his $50K position into >$22Mhttps://t.co/RGQ9ODQMHw pic.twitter.com/n5LPnl6epg

— Tanay Jaipuria (@tanayj) January 26, 2021
You'll also like:
Australia's Most Exclusive Trading Platform CMC Al
What is Signal? The WhatsApp Alternative Plugged by Elon Musk
How to Buy Stocks: A Guide to Investing for Beginners