Signal Is The WhatsApp Alternative Plugged by Elon Musk
Remember the age-old saying 'buy whatever Elon Musk tweets about'? You might want to reconsider. Texas-based 'Signal Advance Inc' has just seen their share price skyrocket by over 1,000% thanks to a tweet by none other than guerilla marketing expert and Tesla chief-meme-lord himself Elon Musk. There's only one problem. It's the wrong business.
You'll also like:
Elon Musk is Officially the World's Richest Person
Elon Musk is Legitimately Selling Tesla Short Shorts for $69.420
What is Clubhouse? The Exclusive Social Media App Backed by Your Favourite Celebrity
Use Signal

— Elon Musk (@elonmusk) January 7, 2021
The Signal Gaff
According to reports, Musk was likely referring to Signal, the encrypted messaging service and WhatsApp alternative. It comes as news breaks surrounding the beleagured Parler app, which was revealed to have been embroiled in a data breach, following some contentious ties to the failed Capitol Building Coup. In fact, accoring to Gizmodo, a group of hackers have successfully archived "99 per cent" of the site's public contents, which hacker @donk_enby said includes a trove of "very incriminating evidence of who participated in the Capitol raid".
For Musk fans who took the tweet as an invitation to jump on Signal as an alternative, they missed the mark entirely. The platform is developed by a non-profit, the Signal Foundation and is not a publicly traded company, meaning fans who rushed to purchase a piece of the pie found themselves clambering for shares in a totally different enterprise. Hilariously, shares of 'Signal Advance', a completely unrelated technology component manufacturing company headquartered in Rosharon, Texas skyrocketed after the tweet early on January 7.
According to Quartz, prior to Musk's tweet, shares of Signal Advance hadn't climbed above 60 cents. Due almost entirely to investor confusion, the stock closed at $3.76 on Jan. 7, and $7.19 on Jan. 8. Momentum continued to swell even further yesterday, pushing the closing price to $38.70, an increase of 6,350% over three trading sessions.
That figure has returned to normality slightly in the hours since, buoyed by a sense of regret and an overwhelming sense of buyer's remorse. Nevertheless, fans of the South-African billionaire and current world's richest man title holder, find themselves returning to the initial question – What is Signal? The real Signal app, not the manufacturing company, we mean.
What is Signal?
Put simply, Signal is a simple, powerful, and secure messenger app. With Facebook recently changing their privacy policy for user data, many Whatsapp users are looking for a secure alternative. Signal started to gain traction after Elon's tweet, but the app has earned the spotlight to showcase what a fully end-to-end encrypted communication app is made of. But what is encrypted messaging?
Encryption is the process of encoding information to prevent anyone other than its intended recipient from viewing it. Sometimes you don't want people to read or see what you're messaging. Whether that means private work information or holiday pictures you shouldn't have to share it with everyone. Modern encryption makes use of algorithms that convert information into what appears to be random characters or symbols. Typically anyone with a 'key' can decrypt an encrypted message but Signal takes it one step further. By utilising end-to-end encryption, even they themselves cannot decrypt your messages if they wanted to. We're talking Fort Knox levels of security.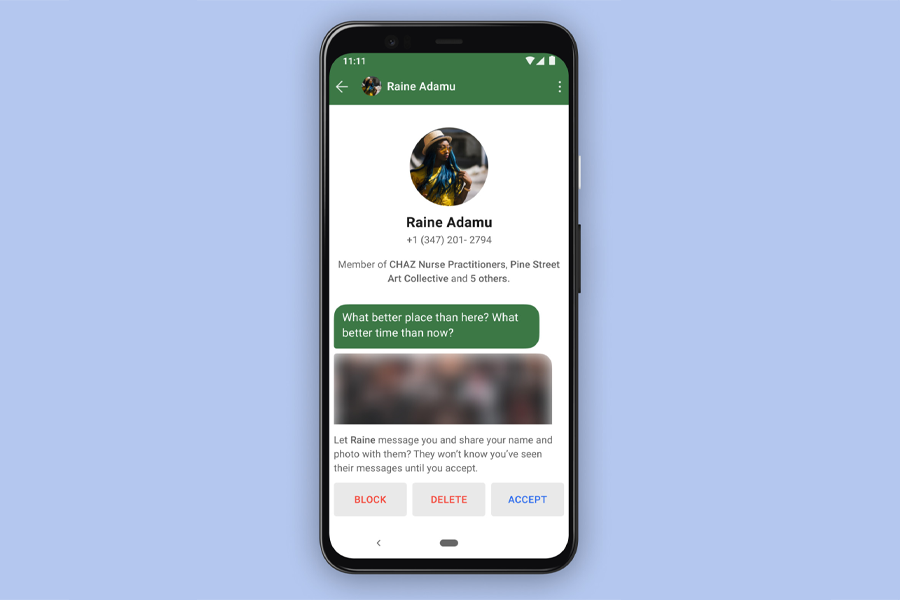 How Does the WhatsApp Alternative Work?
When it comes to end-to-end encryption it's not so much about what the app can do, but what it can't do. You can share without the thought of insecurity when using Signal's advanced encryption services. They offer a state-of-the-art end-to-end encryption source (powered by the Signal Protocol), which the brand claims keeps your conversations secure. They can't read your messages or listen to your calls, and no one else can either.
You can treat Signal like other messaging apps, but with an added level of security. Signal offers all the creature comforts you find in any other messaging apps, including group chats, text, voice messages, photos, live videos, GIFs and files. According to the developers, this makes the transition over from apps like WhatsApp and Messenger even easier.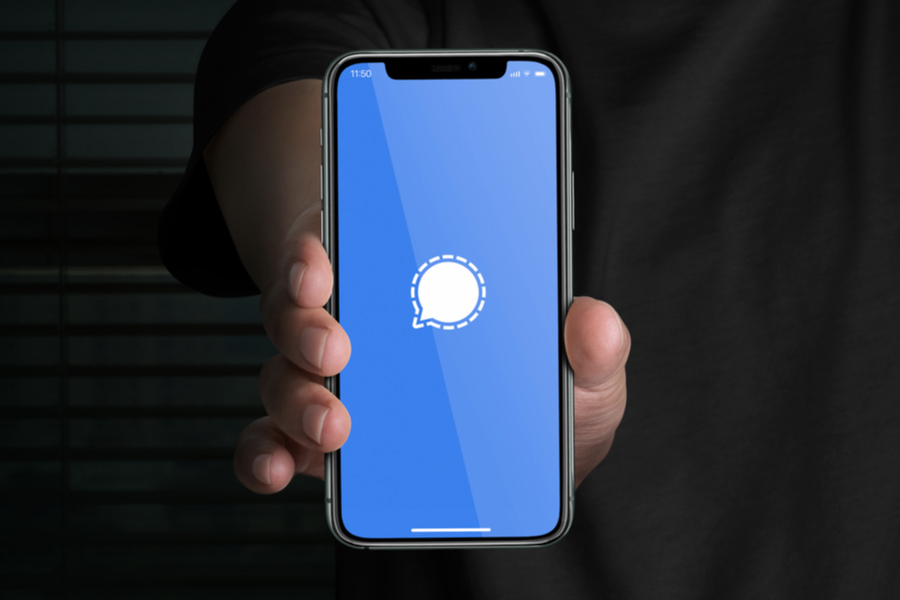 Where Do I Join Signal?
While Elon's misconstrued promotion may have had some unexpected results, the app is actually very useful and offers, at a glance, far greater levels of security and encryption. Signal is free to use, with no ads, trackers, or price for uploading or transferring files between users. They are an entirely independent nonprofit that isn't tied to any major tech companies, and they can never be acquired by one either.
If this sounds like the secure messaging app for you, you can download the app for both Apple and Android devices with the link below.
General FAQ
What is Signal?
Put simply, Signal is a simple, powerful, and secure messenger app. Signal started to gain traction after Elon's tweet, but the app has earned the spotlight to showcase what a fully end-to-end encrypted communication app is made of.
What is the best alternative to Whatsapp?
Signal, it's an entirely independent nonprofit that isn't tied to any major tech companies. They can never be acquired by one either, so you don't have to worry about privacy policies influencing your security.
Who is the richest person in the world?
As of January 12th 2021, the richest person in the world is Elon Musk.
You'll also like:
Elon Musk is Officially the World's Richest Person
Elon Musk is Legitimately Selling Tesla Short Shorts for $69.420
What is Clubhouse? The Exclusive Social Media App Backed by Your Favourite Celebrity