Elon Musk is Officially the World's Richest Person
Remember when we said Elon Musk had passed Bill Gates to become the world's second-richest person? Well, we've got news for you. As of the 7th of January 2021, he's hit number one. For all those wanting a good start to the year, well, this is how it's done. Amassing a total wealth of USD$194.8 billion thanks to his shares in Tesla, Musk has shot past Amazon owner Jeff Bezos by a bit over $9.5 billion to become the world's richest person.
You'll Also Like:
Feel-Good Friday: July 24 – At-Home Doofs, DJs and DIY Dentistry
Elon Musk's Tesla Tequila is Just as Insane as You'd Think
Bill Gates $48 Casio Watch is Perfectly Understated and Simple
We still remember a time when Bill Gates being the richest man in the world, was the gospel truth; a playground fact; something that would never change. But thanks to his philanthropy and the rise and success of electric vehicles and online warehouse retail, two challengers have arisen in Elon Musk and Jeff Bezos. With the latter holding onto the top spot up until recently, it just goes to show how a share price surge of 7.9 per cent can make all the difference when accumulating wealth at this level.
As reported by the Bloomberg Billionaires Index (BBI), the South Africa-born engineer has increased his eye-watering fortune by more than $165 billion. Humiliating the likes of Smaug and Scrooge McDuck, thanks to a 743 per cent share price surge over the last year, Tesla has handed Elon Musk the wealthiest throne in the land.
With a market value of USD$773.5 billion, it swamps many others, including Facebook. While not exactly a trillion-dollar company yet like Apple, as it makes its way towards the inevitable, we don't expect anyone other than Bezos to challenge Musk in the near future. However, we all know that the only thing holding the Amazon owner back is the fallout of his recent divorce. Losing a quarter of your stake to your ex-wife takes a severe toll on one's wealth, wouldn't you say?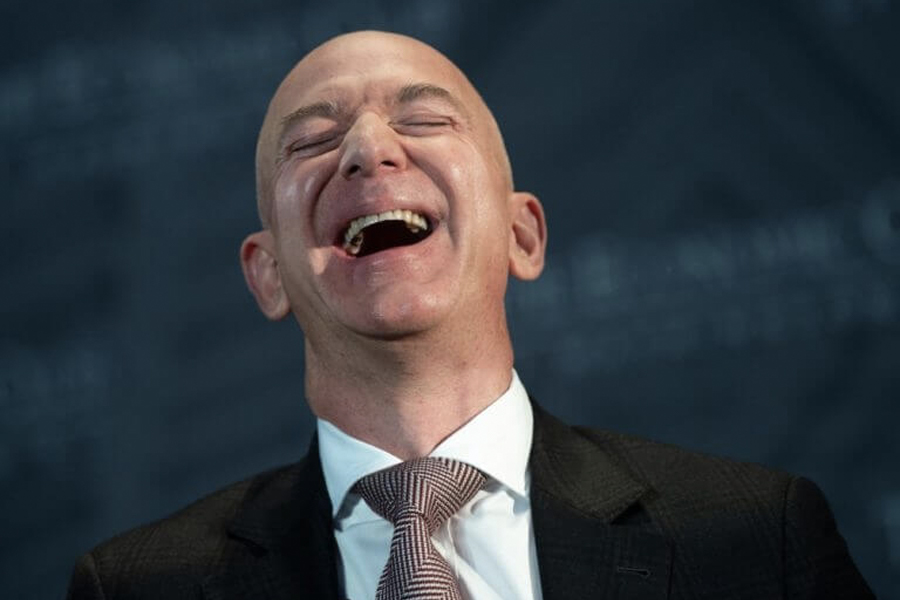 You'll Also Like:
The Best Mint Julep Recipe For Derby Day
Elon Musk's Tesla Tequila is Just as Insane as You'd Think
Bill Gates $48 Casio Watch is Perfectly Understated and Simple