Feel-Good Friday: July 24 – At-Home Doofs, DJs and DIY Dentistry
Believe it or not, the face mask era has finally dawned. The nation is (for the most part) on-board with keeping their most identifiable feature covered in an effort to keep us all safe. It's great news for people with resting-bitch-face, a below-average moustache or just those who aren't too keen on brushing their teeth. Health benefits aside, wearing one just makes us feel good, and you know what else makes us feel good? That's right, poorly executed segues.
Anyways, here's Feel-Good Friday.
You'll also like:
Feel-Good Friday: July 17: Cocktails, Captain America and Carole Baskin's Rap
Feel-Good Friday – July 10: Beers, Ball Shots and Bunnings Snags
Feel-Good Friday – July 3: Daba Dee Daba Die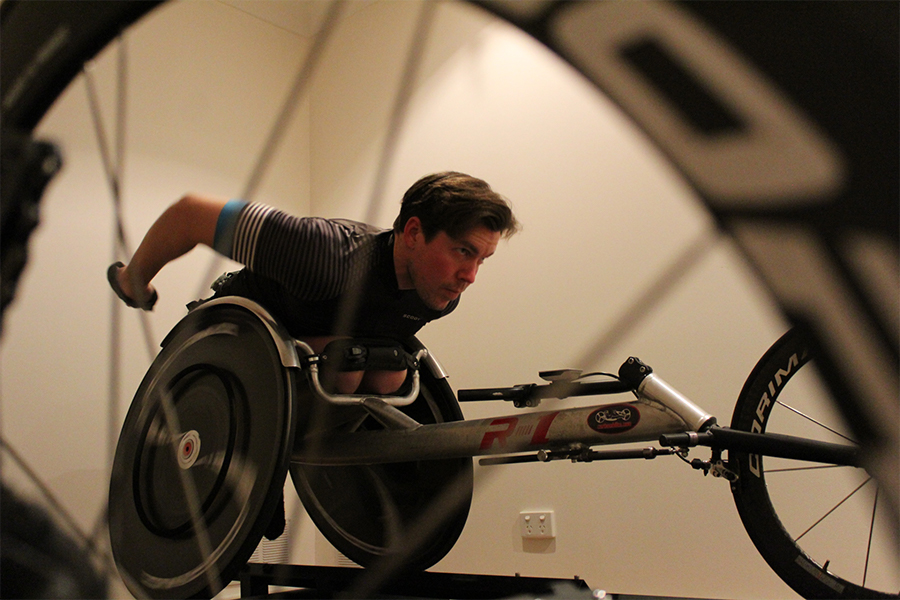 Olympians and Paralympians Reveal How They're Dealing With No Games
On what would have been the start of the 2020 Japan Olympic games, many of the nations Olympians and Paralympians found themselves stuck at home dealing with the despair of postponement. It's been a heavy burden to carry and one that has impacted the mental health of several high-profile athletes, but thanks to a new partnership with Allianz, some sports stars are speaking out.
"Preparing for an Olympics is all-consuming. It takes a lifetime of training, dedication and years of unwavering passion. With the announcement of the Olympics being postponed and simultaneous government restrictions, my life pivoted overnight," Olympic swimmer Cate Campbell said. "The adjustment to the 'new normal' took some time, however, once I stopped fighting the circumstances outside of my control, I was able to refocus and look for things that were in my control."
Campbell, along with the Australian Steelers, Madison de Rozario, Nic Beveridge and Owen Wright have joined Allianz as official ambassadors, one year out from the rescheduled games. The group is taking aim at mental health support, offering a rare insight into the mind of an Olympic athlete. Owen Wright's return from a serious head injury has been well documented, but for the first time, we're hearing what that process looked like.
"Recovering from my accident gave me a new perspective on mental strength. Fear is always present, but for me it's about embracing and acknowledging it, rather than wishing it away," he said. "If you listen to fear, it can be a good thing; it can teach you to be more patient and to see things in a new light. It's been a journey; I didn't gain this perspective overnight. From the trauma, I have way more respect for the mental strength side of my training. For me, mental strength means riding the waves of emotion and life like I ride the waves out in the ocean."
As part of the partnership with the Australian Olympic Committee (AOC) and Paralympics Australia (PA), Allianz is supporting a range of mental health initiatives in the lead-up to Tokyo 2020, and beyond. The AOC's Wellbeing Week and Wellness Engagement Series will be presented by Allianz, including mental health webinars for athletes and the broader AOC community.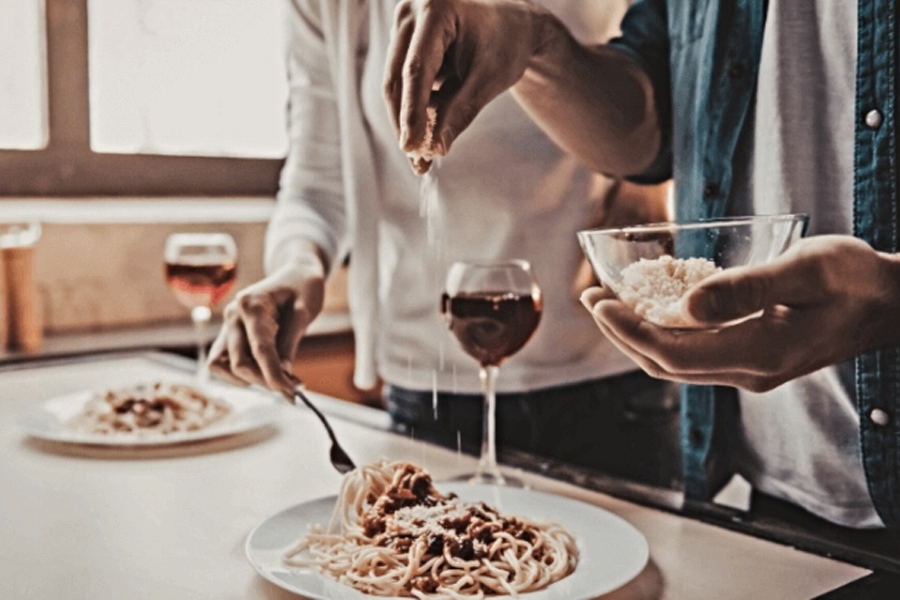 Bumble and Menulog Give Melburnians 20% Off Date Night
Bumble, the dating app that lets women make the first move has joined forces with Menulog to ensure the thrill of a dinner date isn't lost on our isolated Melbourne friends. The pair have partnered to give Melburnians 20% off their Menulog order this Saturday night, 25 July between 4pm – 9pm.
"In 2020 the classic dating concept of 'dinner and a movie' looks vastly different to what we are used to," Lucille McCart, Associate Director, APAC, PR + Comms said. "We know that during our national lockdown earlier this year our Bumble community used our virtual dating features to develop strong connections, with many relationships beginning in isolation. Through this partnership with Menulog we hope to help our Melbourne community create romantic experiences for their matches this weekend, which may be the start of something special."
To score the dinner date deal, all you need to do is download Bumble, start swiping on Date Mode and match with Bumble x Menulog profile to redeem the code. Who knows? You might even get lucky.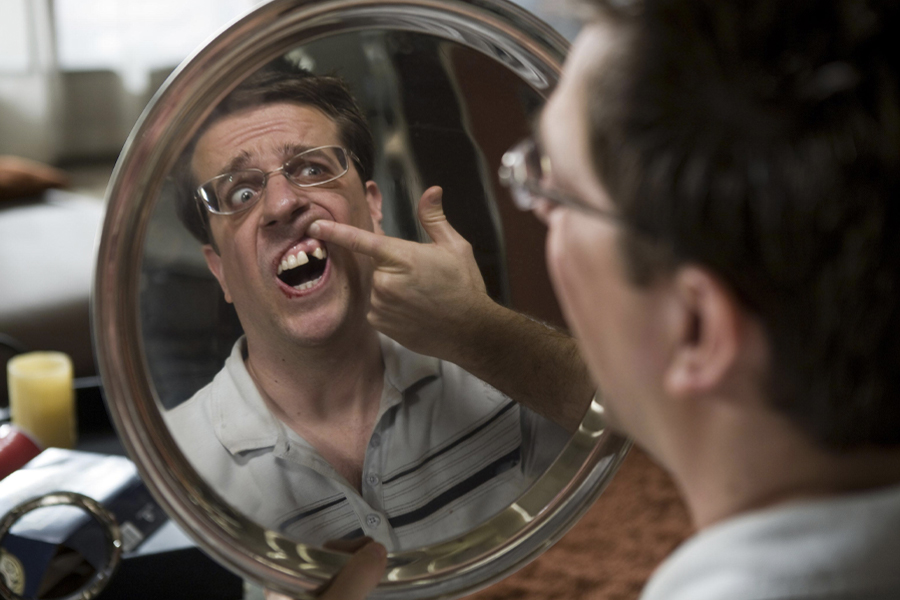 The Rise of DIY Dentistry
Believe it or not, new statistics show that over half of Australians have tried a potentially harmful at-home dental remedy, with one in six males under the age of 30 attempting to remove a tooth at home. Sure, some of these may be drunken dares for a bit of a laugh, but the health consequences are enormous. That's why leading Aussie dentist Joseph Badr has launched :DSmile Care, a new online platform that offers free dental advice to Australians. The not-for-profit initiative aims to break down the dental health barriers often faced by Australians, such as fear, cost and inconvenience, by offering on-demand dental support and information free of charge. If you're considering a tooth-pull in the near future, maybe check if you need it first.
Hydralyte Delivers for Splendour in the Past
While the debauchery that is generally reserved for Splendour in the Grass has been postponed until next year, that isn't stopping Aussies from getting loose. Luckily enough, Hydralyte, along with Chemist Warehouse is offering to keep you hydrated for all those at-home festivities you may be partaking in. The two brands have partnered to launch an exclusive multi-flavour pack available for same-day delivery, perfect for this weekend's Splendour in the Past. If you plan on indulging yourself in the drink, get the goods delivered straight to your door. Future you will thank you for it.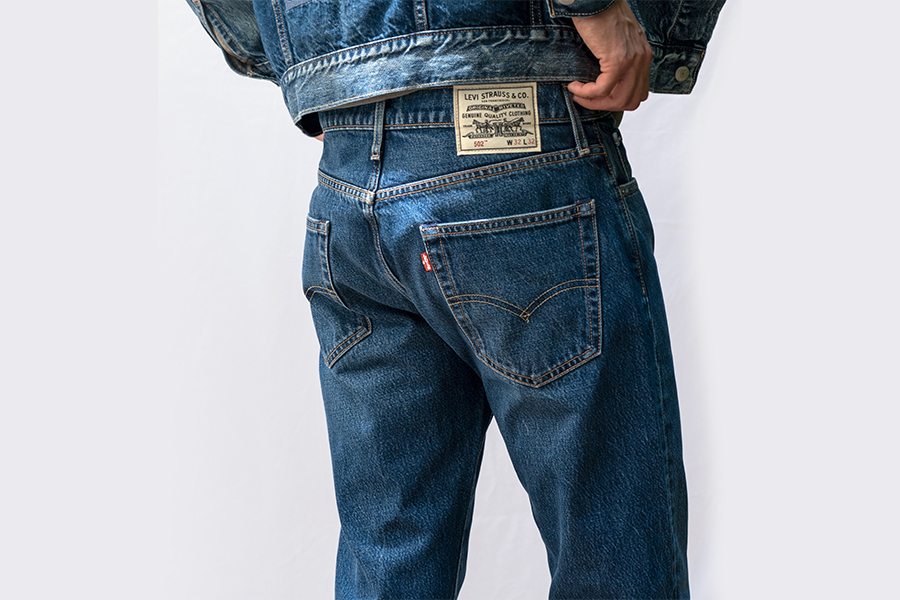 Levi's Drops Most Sustainable Denim Ever
Everybody has a pair of Levi's. They're your favourite pair of jeans, they're your dad's favourite pair of jeans, and now they are super sustainable. The American icon has just released its first product with Circulose, a new material engineered from worn-out jeans by Swedish startup Re:newcell. The new fabric is available for the 502 for men and High Loose for women as part of Levi's Wellthread line, which was established to explore innovative sustainability solutions through small collections. Even better, these Levi's are constructed with the future in mind. Due to its like-for-like fibre input, the garment can itself be even fully recycled – a game-changer in reducing the fashion industry's dependency on virgin materials. Slide into this badass pair of jeans.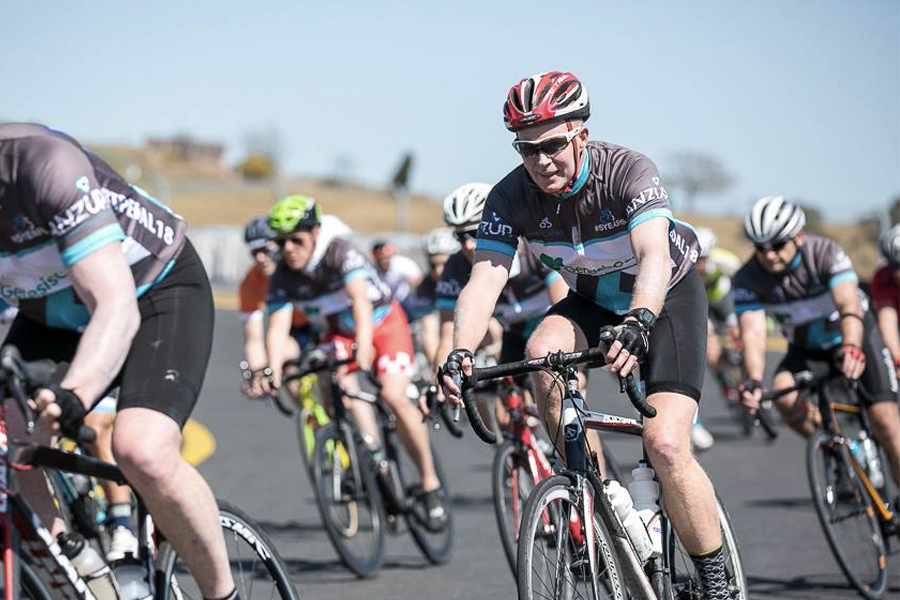 Checking Out Your Downstairs
September is fast approaching and for those who haven't been paying attention, that means Fathers' Day. But while the focus should be on your dad, it also pays to think about yourself, as September plays host to Prostate Cancer Awareness Month. To help get the ball(s) rolling, ANZUP Cancer Trials Group has launched a fun and easy new virtual fundraising event called Below The Belt #YourWay, encouraging Aussies and Kiwis to get involved to raise awareness and funds for below the belt cancer research. The group is asking people to get moving any way they want, from cycling and walking, to running and skipping, raising funds for the initiative along the way. All participants receive a Below the Belt #YourWay cycle shirt, t-shirt or cap, with fundraising prizes for those that raise the most money. Get stuck in and do it for a good cause.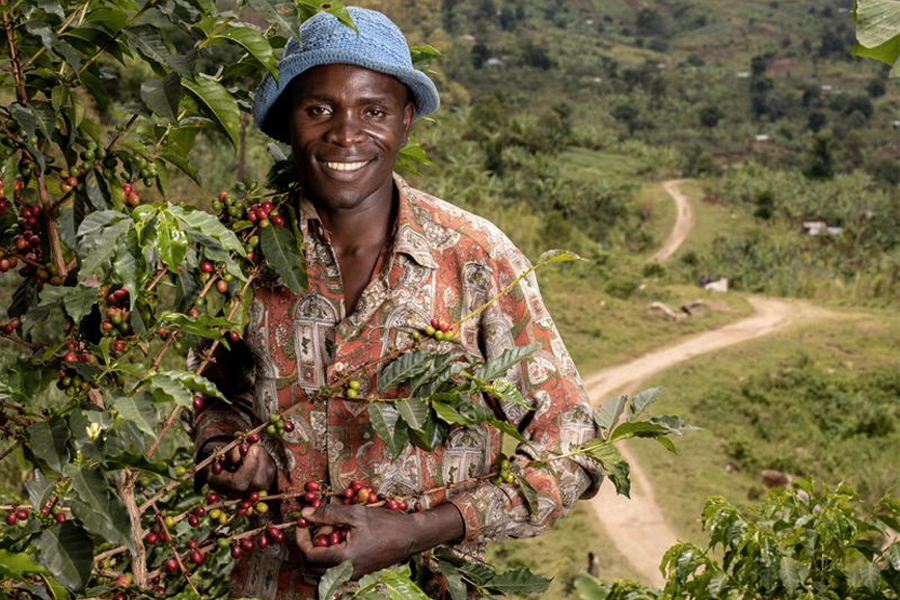 Nespresso Offers its Support with Reviving Origins
The good people over at Nespresso have doubled down on their commitment to sustainable farming and sourcing with a new single-origin coffee blend. AMAHA awe UGANDA (or 'Hope of Uganda' in the nation's local language) is the latest release in Nespresso's Reviving Origins program. Aiming to restore coffee production in regions affected by adversities and rebuild sustainable livelihoods for farmers and their communities, the project helps support more than 2,000 farmers in Uganda with an investment of approximately AUD $152 million from 2019 – 2023. Additionally, the program provides training and expertise to improve coffee quality and productivity, as well as establishes sustainable farming practices.
"I farm my coffee plantation in keeping with the highest standards, to ensure the best harvest possible. My father, like others of his generation, didn't really know how to grow coffee. I figure this out later, when the NespressoAAA Program team shared their expertise with me," Joseph Kiribmwa, Farmer, Rwenzori Mountains, said. "Our elders used to remove all the cherries from a brand, no matter how ripe they were. But I only pick the ripest, reddest ones. This better way of working my coffee crop means I was able to earn enough money to start building my house."
The new AMAHA awe UGANDA coffee grows in a unique terroir, where shade and nutrients provided by banana trees create a true Arabica dreamland.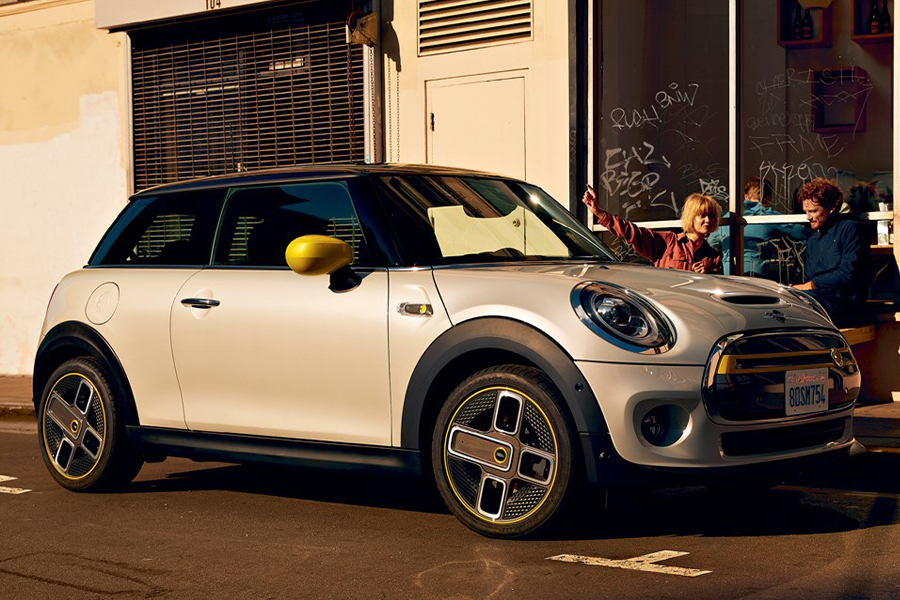 MINI Backs AACTA With New Creative Project
Everyone's favourite small car manufacturer has teamed up with the Australian Academy of Cinema and Television Arts (AACTA) for a new project that puts creatives in the spotlight. The new AACTA Pitch: Charging Creativity project celebrates the launch of the new MINI Electric Hatch and is the first of three next-generation initiatives planned for this year. Entrants are encouraged to pitch short film ideas inspired by MINI's Charging Creativity manifesto, with the winner to receive;
$5,000 cash
$15,000 towards to production of the short film
A Complimentary MINI Electric Hatch for the duration of the shoot
Tickets to the 2020 AACTA Awards Ceremony presented by Foxtel
Feedback and mentoring opportunities
You've got to be in it to win it, so sign up below.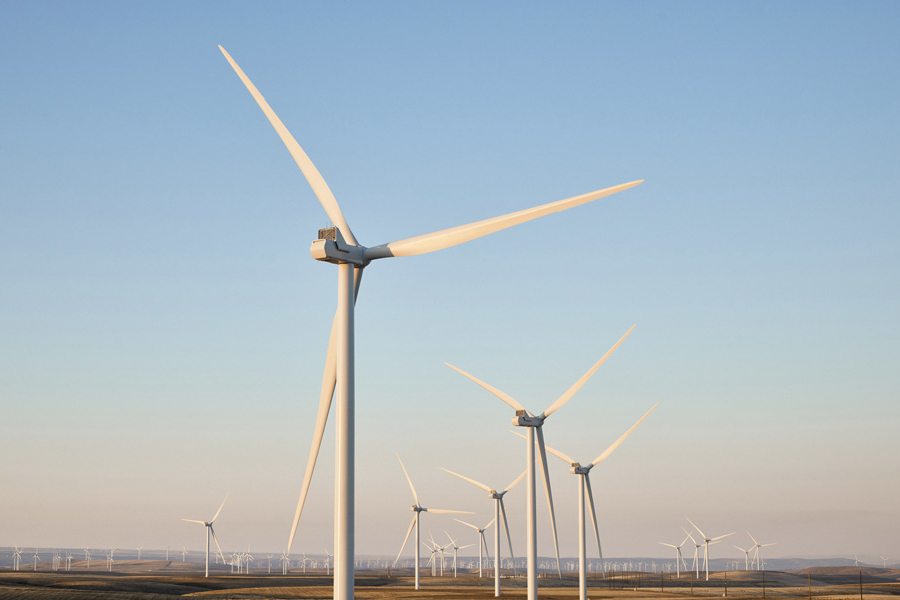 Apple Commits to 100% Carbon Neutral Operations by 2030
Tech giant Apple has unveiled plans to drastically improve its carbon footprint, outlining a goal of 100 per cent carbon neutral operations for its supply chain and products by 2030.
"Businesses have a profound opportunity to help build a more sustainable future, one born of our common concern for the planet we share," said Tim Cook, Apple's CEO. "The innovations powering our environmental journey are not only good for the planet — they've helped us make our products more energy-efficient and bring new sources of clean energy online around the world. Climate action can be the foundation for a new era of innovative potential, job creation, and durable economic growth. With our commitment to carbon neutrality, we hope to be a ripple in the pond that creates a much larger change."
The new focus will see Apple work on low-carbon product design, involving the use of a robot named 'Dave' that disassembles the Taptic Engine from iPhone to better recover key materials such as rare earth magnets and tungsten while also enabling recovery of steel. Big news from the world's biggest company.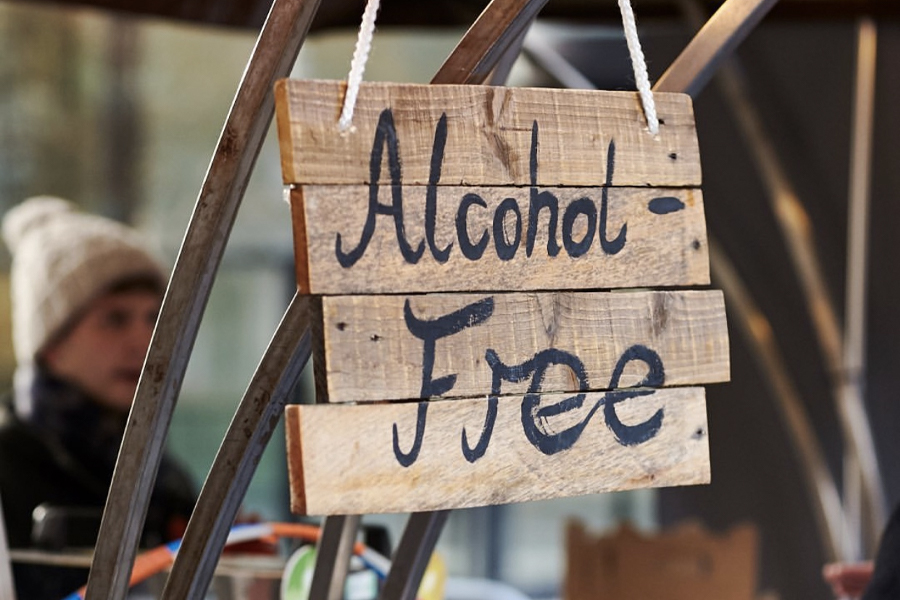 Mindful Drinking Festival launches in Australia
An innovative UK festival is on its way down under. Slated for next weekend, the Club Soda Mindful Drinking Festival is a free four-day virtual event that gives anyone looking to change their drinking habits a push in the right direction. With isolation prompting us all to sink a few more tinnies than regular, it couldn't come at a better time. Throughout the event there will be inspirational talks and panels on the Champs Motivation Stage on changing drinking habits and living healthier lifestyles, along with over 60 low and no alcohol drinks sessions with virtual 'meet the makers', so people can meet the pioneers behind the brands. You can also tune in for cocktail masterclasses, beer tastings and drinks talks with the world's top experts.
The Mindful Drinking Festival kicks off at 6pm on Thursday 30 July. You can register via the link below.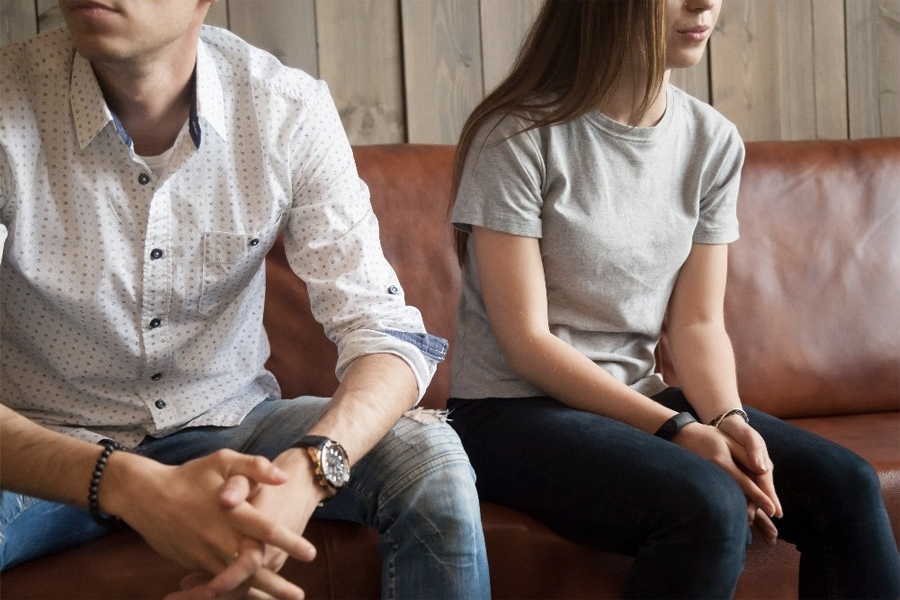 Commonwealth Bank Tackles Financial Abuse
Commonwealth Bank has unveiled its Next Chapter initiative, aimed at helping support those impacted by financial abuse. According to research, almost 40 per cent of the adult population has experienced financial abuse or knows someone who has. "Financial abuse is one of the most powerful ways to keep someone trapped in a domestic and family violence situation, causing victims and survivors serious financial stress both during the situation and for some time after they leave," Commonwealth Bank CEO, Matt Comyn, said. "It's a hidden epidemic in our country, that has directly affected one in four Australian adults, and we want to change that."
To combat the issue, CommonWealth Bank has created the Financial Independence Hub in partnership with Good Shepard. The hub includes one-on-one financial coaching to help people impacted get back on their feet, with referrals to support services and, in some cases, access to solutions like interest-free loans. Additionally, the bank has launched a specially trained Community Wellbeing team who will offer victims trauma support, solutions and financial coaching as well as access to direct financial assistance, safe banking support and referrals to external experts as required. It's a massive undertaking and one that will no doubt prove very meaningful for those victims of financial abuse.
You'll also like:
Feel-Good Friday: July 17: Cocktails, Captain America and Carole Baskin's Rap
Feel-Good Friday – July 10: Beers, Ball Shots and Bunnings Snags
Feel-Good Friday – July 3: Daba Dee Daba Die