Feel-Good Friday: July 17: Cocktails And Carole Baskin
Crack open a cold one and settle in for a second wave of weekend fun, it's Friday. Despite Will and Jada's best efforts to ruin our moods this week, we're staying positive, mindful and absolutely frothing for another Saturday and Sunday. To help butter your biscuits in anticipation, we've pulled together our favourite fun-filled stories from the past seven days. Get amongst it, we're dipping into another Feel-Good Friday.
Chris Evans Gifts Hero Boy Captain America's Shield
The battle for Marvel's coolest Chris continues to heat up, with Captain America's Chris Evans surging ahead after a solid showing this week. The actor sent a heartfelt message to a six-year-old boy who rescued his sister from a vicious dog attack, saving her life in the process. The young boy, Bridger suffered 90 stitches in the brave act, later noting "If someone had to die, I thought it should be me." The absolute hero of a child is apparently a massive Marvel fan, so real-life hero Chris Evans popped up with the special message, gifting him an authentic Captain America shield.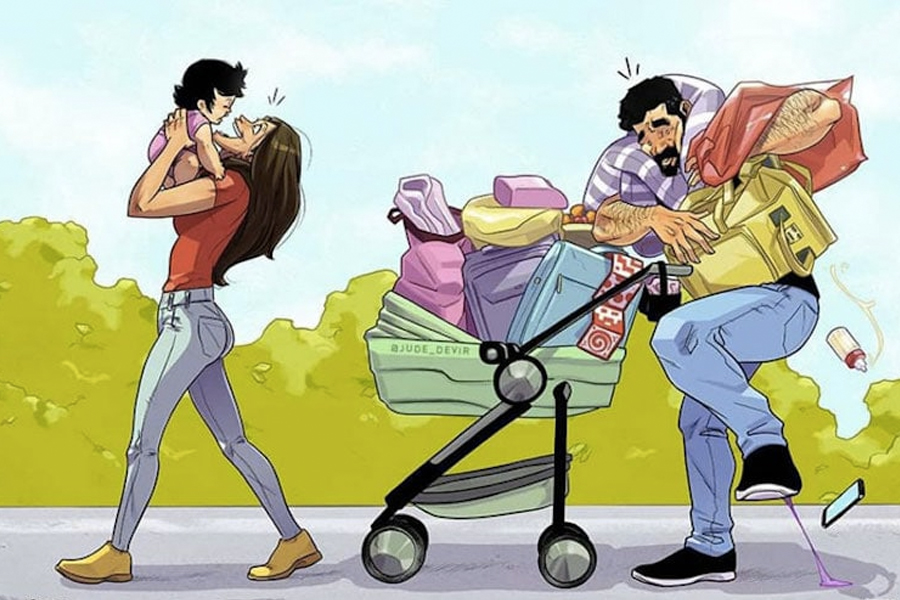 Artist Illustrates Dad-Life in Colour
Tel-Aviv based illustrator Yehuda Devir has taken a pretty unique approach to parenthood. Rather than capturing photos of the journey, the artist has done what he does best, creating a series of drawings that perfectly embody the struggles, joys and triumphs of being a father.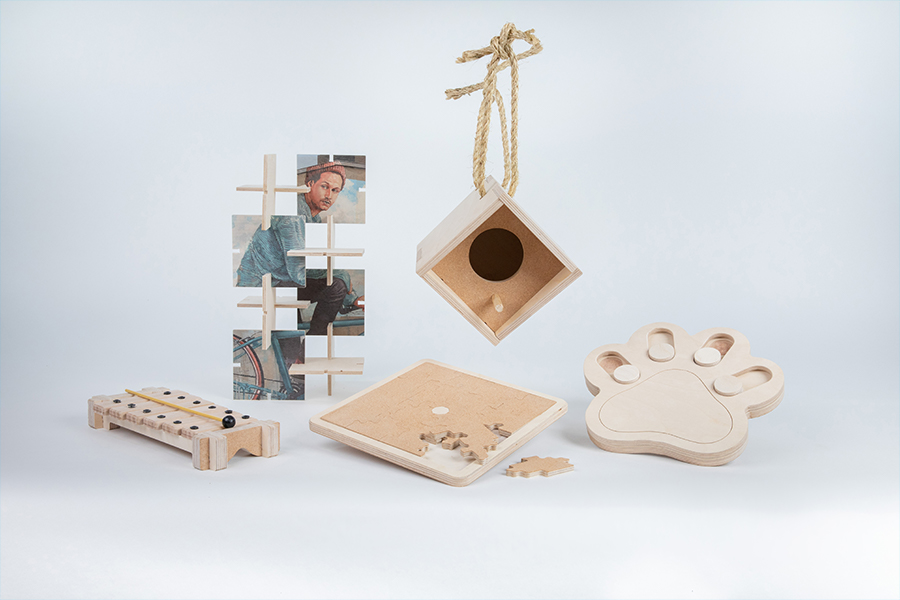 IKEA's Flatpacks for Mindfulness
We all know the true test of a relationship is putting together flatpack IKEA furniture without murdering your partner in a fit of white-hot rage, which is precisely why the Swedish furniture icon is helping keep us grounded. The brand has partnered with five co-collaborators to create a series of podcasts that teach you how to engage in 15 minutes of mindful activity. There's a DIY Xylophone from Yellow Wiggle, Emma Watkins, a bird box from one of Australia's favourite gardeners, Jason Hodges, and a pet treat puzzle for our furry friends, courtesy of Instagram sensation, Mr Chuck. The podcasts are available on Spotify now.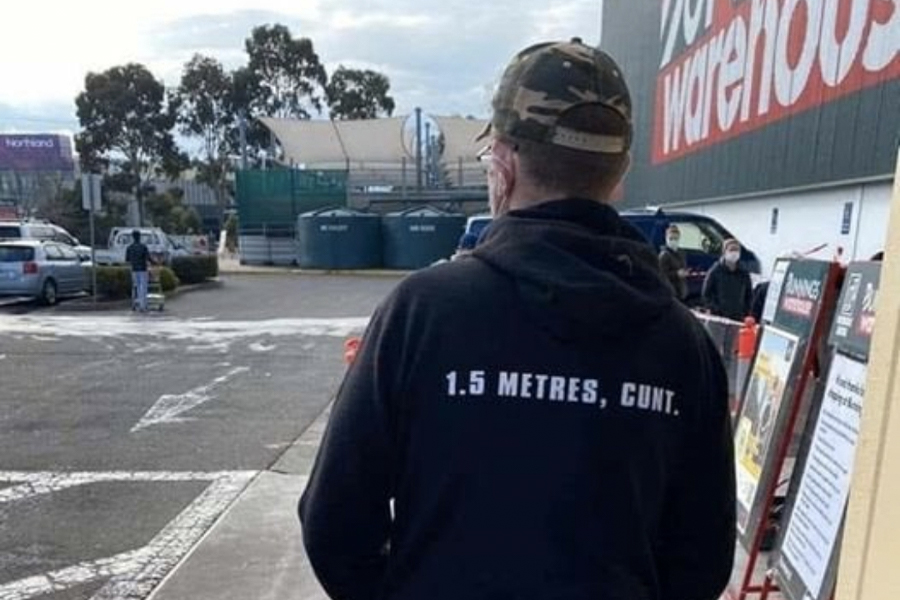 You Can Now Buy the '1.5 Metres, C*nt' Hoodie
Despite our national leaders drilling it into us on daily, some people just aren't getting the social distancing thing. Sometimes, it pays to drop the niceties and just say what you feel. Well, thanks to some legend at Bunnings spurring on a new trend, you don't have to, your hoodie can say it for you. Far Kew Emporium has released a version of the blunt messaged-top online, priced at AUD$69.99.
Carole Baskin's In Da Club
Just when you thought it was safe to go back in the water, the vicious lure of second-hand embarrassment rises from the depths to plunge you into an unrelenting cringe. Enter; everyone's favourite crazy cat lady and (reported) husband-killer, Carole Baskin. The Tiger King star is currently making a living off doing videos for people on Cameo, a platform where you can pay celebrities to send personal video messages. While she's already been trolled, inadvertently sending a personal video to convicted paedophile Rolf Harris thanking him for his 'work with children', she's doubled down in one of the most awkward encounters we've seen for a while.
Airbnb's Olympic & Paralympic Experiences
Well, the Olympics and Paralympics might be on hold for 2020, but that doesn't mean you can't shoot for gold this year. Airbnb, the International Olympic Committee (IOC) and the International Paralympic Committee (IPC) have announced a five-day festival that features more than 100 online experiences held by the world's best athletes. Some of the virtual experiences include Aussie athletes will be heavily involved in the festival, including Goal Setting with diver Matthew Mitcham, A Cup of Productivity with canoeist Alyce Wood, Calligraphy Qigong on a Beautiful Beach with wheelchair basketball player Adam Deans, Goal Setting with a Paralympic Champion with sprinter Evan O'Hanlon and Pilates with swimmer Frances Sarah Collins. You can book the experiences through Airbnb, participating in some one-of-a-kind virtual sporting events.
Movember x Isol-Aid
Over the past few months, Isol-Aid has been helping to keep musicians active and quarantined Aussies entertained. Now, the social enterprise has stepped things up, partnering with men's health organisation Movember for a live concert experience. Kav Temperley from Eskimo Joe will lead the 18th edition of Isol-Aid, which kicks off on Saturday, July 18 at 12:40pm AEST via the Eskimo Joe Instagram. The whole performance aims to get the dialogue around mental health started, which in these difficult times is more important than ever. If you know a man who is struggling, check out Movember Conversations; an interactive online tool offering practical guidance on how to start a difficult conversation on COVID-19 relevant scenarios including job loss, social isolation and family pressures.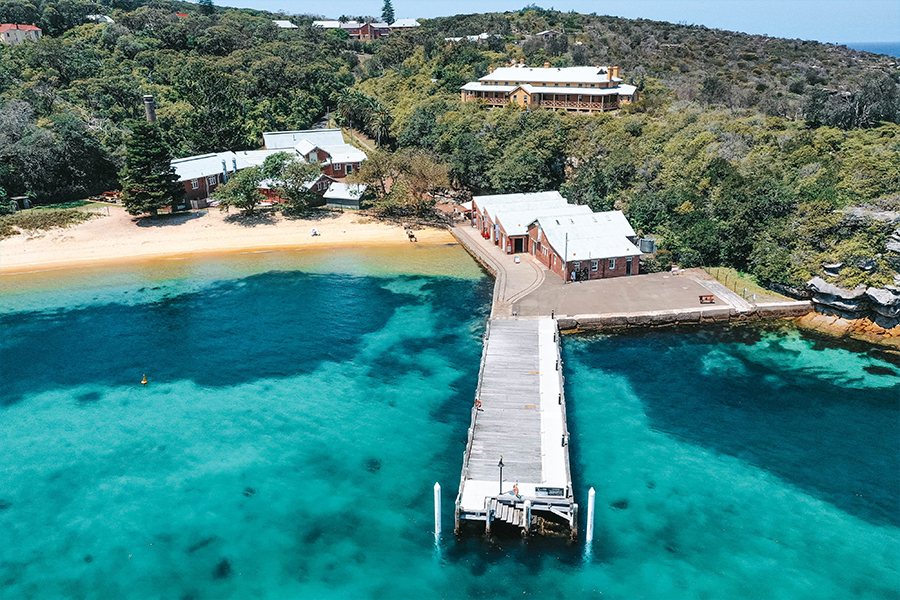 Q Station Launches Staycation Package
With Sydney-siders now unable to venture interstate for a getaway, the options for travel are getting slim, but Manly hotel Q Station has got you sorted. Located on the shores of Sydney Harbour amongst more than 36 hectares of Sydney Harbour National Park, Q Station is now offering guests a winter staycation package. The package includes overnight accommodation in a queen deluxe room, a gourmet breakfast hamper and a $100 Boilerhouse Restaurant & Bar credit. Q Station's Winter Staycation package is available for stays from now until 31 August 2020 and rate is $225 per night.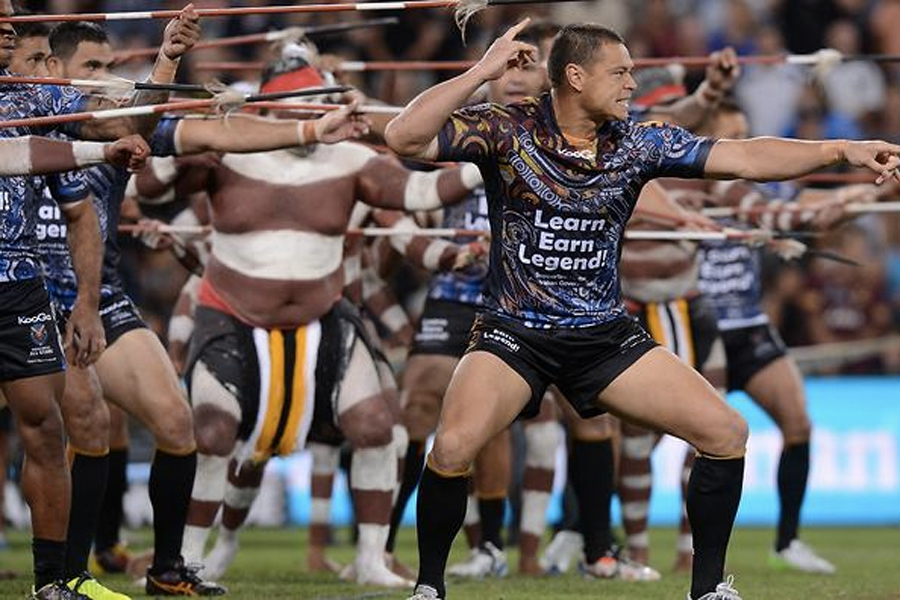 The Fight Together
The National Indigenous Television (NITV) and Screen Australia have announced The Fight Together is coming to screens in 2021. The film follows NRL greats Timana Tahu, Preston Campbell and George Rose as they band together to create a new pre-game ceremony in response to the Maori Haka. However, this isn't a war dance, it's an act of unity. The trio chose to make the film and dance to stamp out racism in sport, lobbying footy fans, sportspeople, politicians and prominent Australians, including Stan Grant, Adam Goodes and Russell Crowe. The film is set to premiere next year.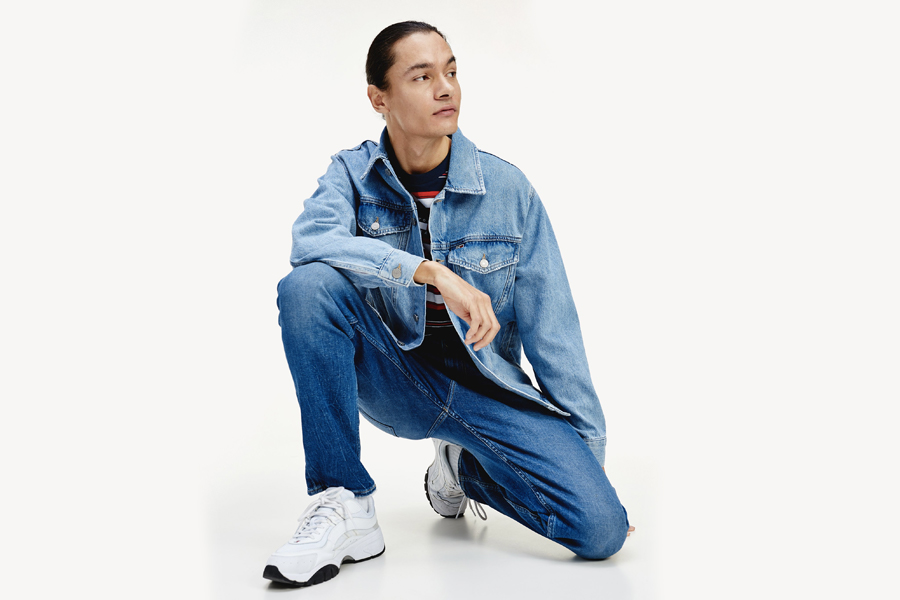 Tommy Jeans Goes 100% Recycled
Fashion house Tommy Hilfiger has kicked the sustainability door in, unveiling its first-ever Tommy Jeans 100% recycled denim collection. Crafted using an innovative technique that blends cotton scraps from the apparel industry's factory floor, the new season marks a big step for Tommy Hilfiger. Even the stitching is made from recycled plastic PET bottles. Legendary.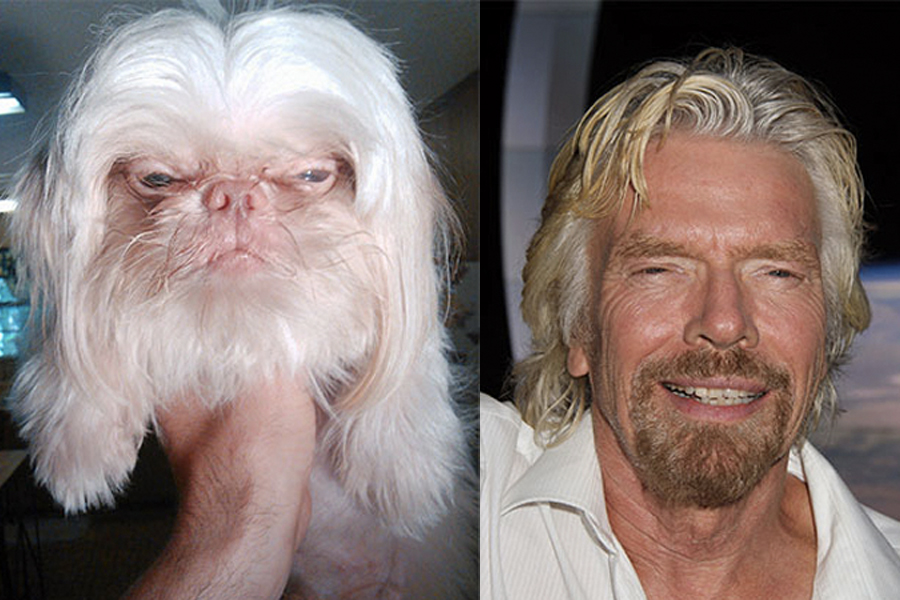 Amazon Australia's Pet-a-Like Comp
What's that old saying about dogs looking like their owners? We can't remember, but that's not important. What is important is the fact that you could win some serious money for bearing a sneaky resemblance to your four-legged friend. To celebrate the launch of Pet Profiles, a new feature that allows you to create a personalised profile for your pooch, Amazon Australia is giving you the chance to win a $1,000 Amazon gift card. The competition aims to find the pet and paw-rent duo that look the most alike, with the winning pet receiving the gift card, a professional photoshoot and the honour of becoming the face of Amazon Pets Profiles. Owners of cats, dogs, horses, goats, pigs, fish, guinea pigs, reptiles, birds and everything in between can enter the competition on Instagram by posting their best look-alike pet and paw-rent doppelganger pictures using #AmazonPetsAU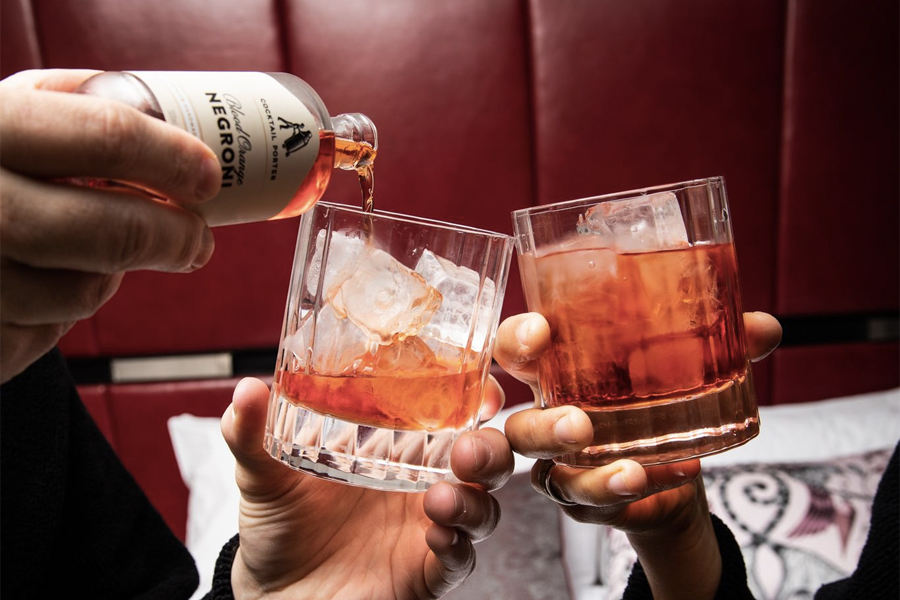 Free Holidays and Cocktails at QT
Premium hand-crafted cocktails are now available in-room at QT Sydney and QT Bondi thanks to the legends over at the Cocktail Porter. You can now enjoy your favourite the Blood Orange Negroni, Gin Martini,
Elderflower Gimlet, and Salted Honey Old Fashioned form the comfort of your own room. Even better, guests can go in the chance to win the ultimate hide and seek QT Sydney Staycation complete with a Cocktail Porter cocktail bottle hunt, fully stocked mini-bar, and dinner for two at Parlour Cucina. To enter visit the QT Sydney and QT Bondi competition pages. The competition will run from 14 July – 27 July with the winner being announced on 28 July. To win, entrants are asked to get creative and write in 25 words or less if QT were a cocktail, which one it would be and why. To enter, visit the QT competition pages.
You'll also like:
Feel-Good Friday – July 10: Beers, Ball Shots and Bunnings Snags
Feel-Good Friday – July 3: Daba Dee Daba Die
Feel-Good Friday – June 26: Sandwiches, Sex Toys and A$AP Ferg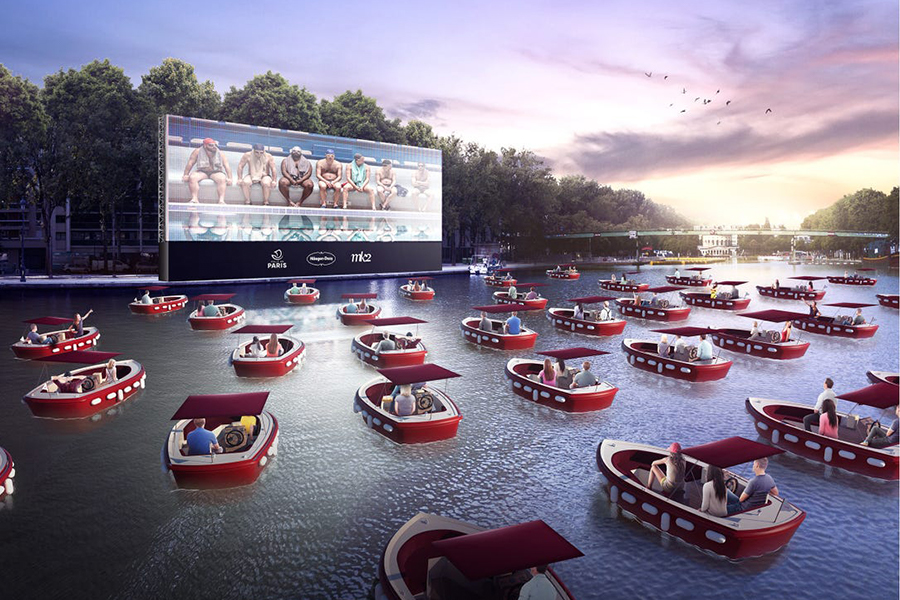 Floating Cinema is Back – Socially Distanced Style
Everybody loves the floating cinema. Even if you've never been to the floating cinema, you love the floating cinema. That's why you're absolutely pumped that it's back again, in the most 2020 fashion ever. Arriving for one week only, from October 14, the Sydney cinema will be made up of 12 to 14 boats, holding up to eight people per craft. There's no word yet on the schedule, but the movie is expected to be a mix of new and classic films. You can sign up to be the first to hear about ticket sales via the link below.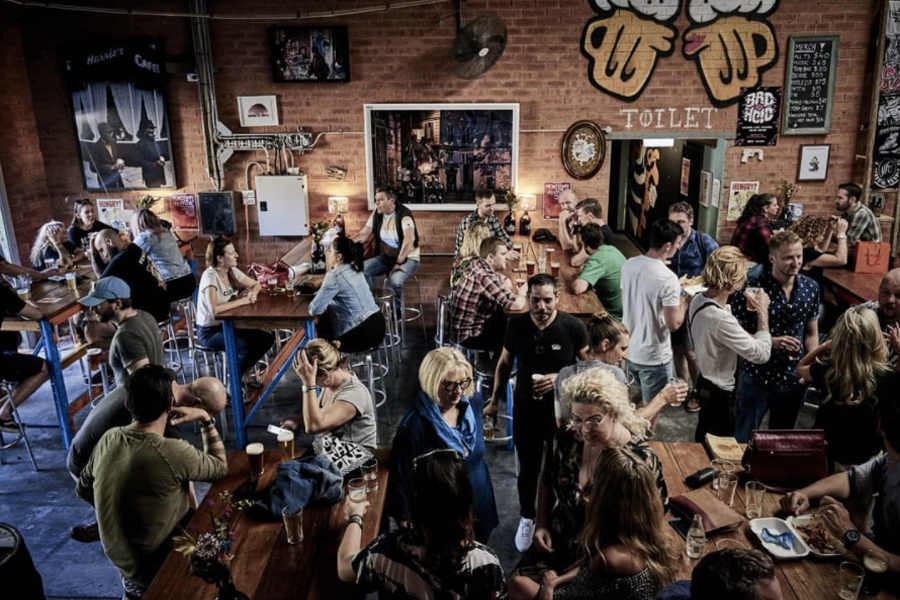 Your Shout for Aussie Breweries
It's no surprise that Aussie independent breweries have taken a huge hit since the COVID-19 restrictions took hold. "The independent beer industry directly employs over 3,000 Australians. This figure represents 47 per cent of all employment in the brewing industry in Australia with an annual wage cost of $215 million," Young Henry's co-founder Richard Adamson says. "Local breweries represent local jobs. By supporting your local brewery you're keeping your neighbours employed which, during these difficult times, is becoming more and more important. Choosing a local beer is a small decision that can have a big impact."
That's why we're taking the time to tell you to hit the beers this weekend. Obviously, keep yourself within the social distancing measures and be sure to follow the guidelines depending on where you are, but if you can safely get out to a local brewery to support Aussie legends, they'd greatly appreciate it. "It's been a tough time for everyone, but our hospitality sisters and brothers have done it harder than most, so please be patient with the health measures and support your local," Adam says.
You'll also like:
Feel-Good Friday – July 10: Beers, Ball Shots and Bunnings Snags
Feel-Good Friday – July 3: Daba Dee Daba Die
Feel-Good Friday – June 26: Sandwiches, Sex Toys and A$AP Ferg