Bill Gates $48 Casio Watch is Perfectly Simple
You can spend just about anything you want on watches. From single digit prices to triple figures, it's not hard to find a watch at any price. So when your personal worth is ranked at just around $96.3 billion USD, you might think that you would splurge on a watch. Not if you're Bill Gates, apparently. One of the world's richest men, Gates doesn't wear a fancy watch that broadcasts his status. Instead, he wears a simple Casio Sports MDV106-1A, commonly known as the "Marlin." It's a watch that you can pick up for just $48.
You'll also like:
This Rugged Titanium Field Watch is Ultra Lightweight and Insanely Durable
Timex Ironman R300 GPS Watch Stays Tough and Affordable
Celebrity Watches of the Month – March 2020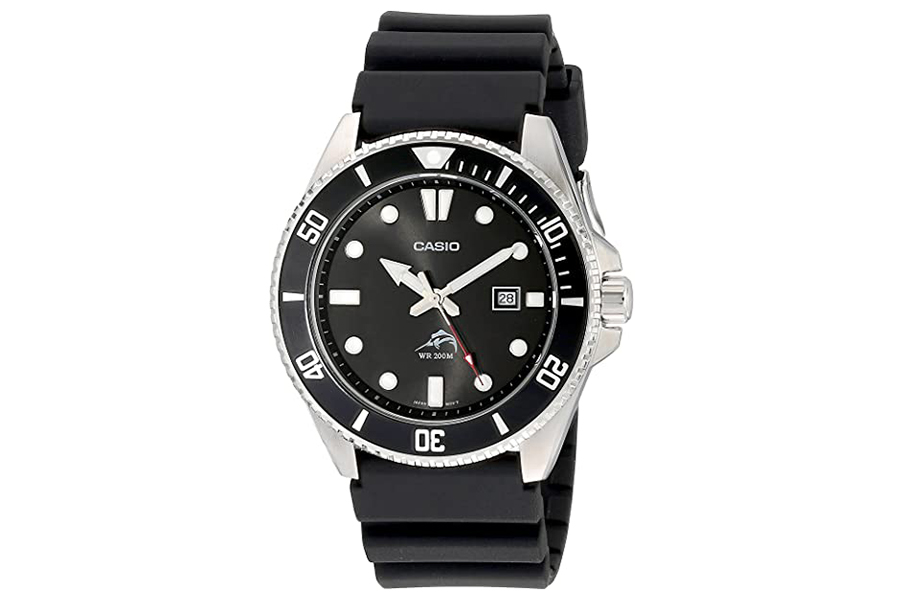 The Casio Sports watch is an "everyman" watch. It's simple and reliable, and maybe that's why Gates wears it. The stainless steel case is durable and the 3-hand analog design is simple. The watch offers 200 meters of water resistance and comes with a rubber strap. There's a date window at 3 o'clock on the black dial, which offers a high contrast with the numbers for better legibility. The quartz movement is as reliable as they come. The indices and hands are treated with a luminous material to make them visible in the dark. The rotating diver's bezel dresses up the appearance a bit, but also serves an important function in helping you to time everything from cooking to running.
Gates was spotted wearing the watch when he and wife Melinda appeared on the Late Show with Stephen Colbert to discuss their latest charitable efforts. What's refreshing is to see just how down to earth the billionaire is. Instead of putting on pretences by wearing a watch worth more than most people's cars and potentially some of their houses, Gates wears a watch that any one of us can afford. And he did it while rocking a lavender sweater. Now there's a guy that's secure in who he is and what he's doing.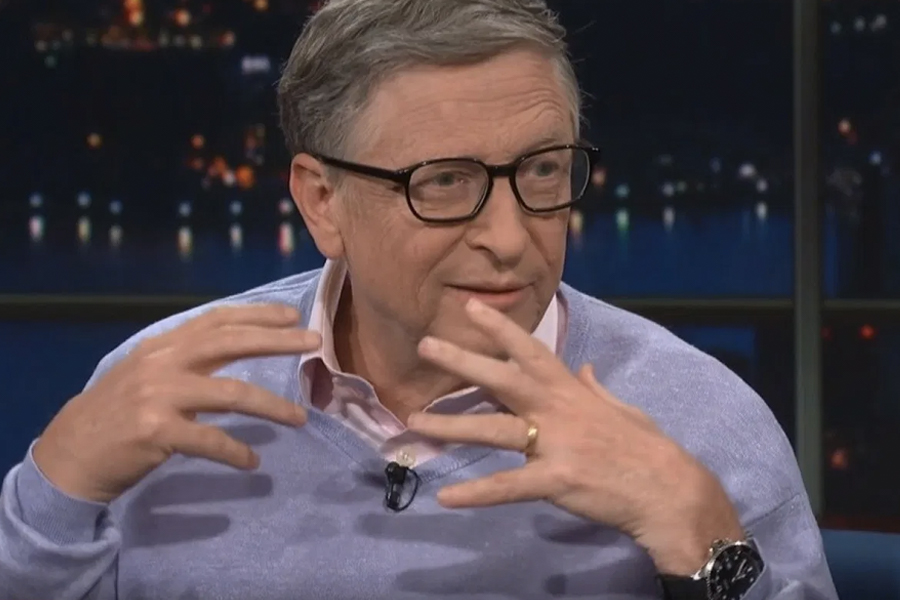 You'll also like:
INTERVIEW: H. Moser CEO Bertrand Meylan on Going Against the Grain
Timex Ironman R300 GPS Watch Stays Tough and Affordable
Celebrity Watches of the Month – March 2020