50+ Best Christmas Memes on the Internet
The bells are ringing out and the fat guy has officially arrived. No, not Santa, just the bloated mess of a human being that vaguely resembles you; must be Christmas time again. If there's one thing to be said for the holiday season, it's that we aren't short on cheer. Whether that comes in the form of booze, feasts or family fun is entirely up to you, but to tickle your jolly bits, there's a near-endless supply of good Christmas memes. Exploring the cavalcade of cringe-inducing situations we seem to put ourselves through every year, the best Christmas memes are a bit like a good Chrissy pud; you've had more than enough and yet you just can't stop yourself from coming back.
You'll also like:
The Best Among Us Memes on the Internet
27 Best Memes of 2020 (So Far)
The Best Memes From the 2020 US Presidential Debate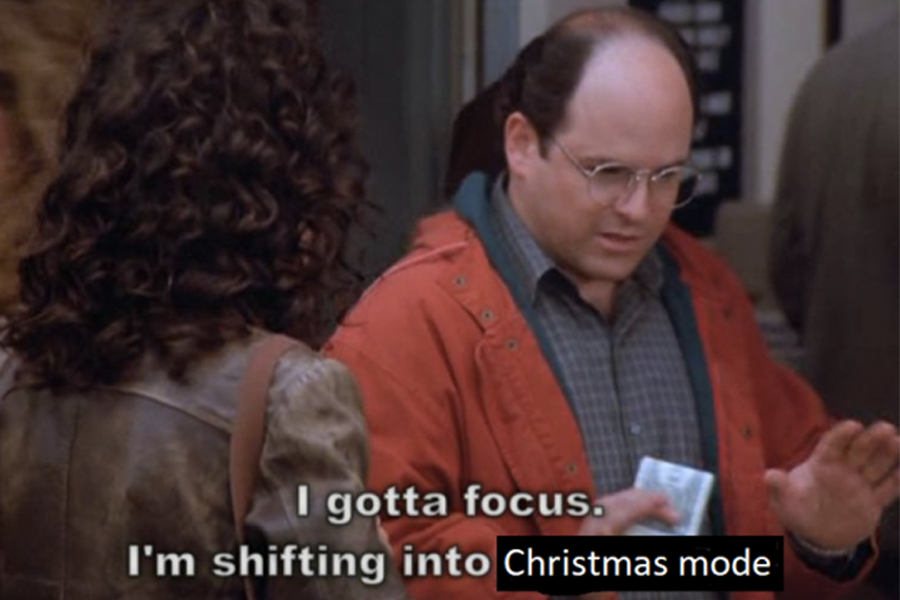 Look, we understand. For some of us, getting through the holiday period is a little harder. There's the stress of living up to your mum's expectations, the pain of explaining to your grandma why you're still single and the awkwardness of trying to explain why 'media' is a real job (maybe that's just us). Nevertheless, it all comes out in the wash once you hit present-giving time. Here, you can share the love and watch the excitement as dad receives his third barbeque-related cooking utensil of the year.
If you're looking for an escape, we got you covered this year. Here are the best Christmas memes.
One of the all time great Christmas memes pic.twitter.com/Oa73K9aumf

— Classical Studies Memes for Hellenistic Teens (@CSMFHT) December 8, 2021
I can't be the only one feeling this way 😂#relatable #Christmas #ChristmasShopping #meme #SeasonsGreetings2022 #CHRISTMASISCOMING pic.twitter.com/GnYYimnNAT

— Glad U Came (@PRgladucame) December 13, 2021
This has to be the funniest Christmas meme 💀😭😭 pic.twitter.com/McGmqz6RqM

— Panconqueso (@panconquesoxxx) December 11, 2021
Think it's time pull the Tony Blair Christmas card meme out pic.twitter.com/xIFZ0h2G7m

— 🌚 (@PotnoodIefringe) December 9, 2021
Topical Christmas Meme https://t.co/ImLdITPMVl pic.twitter.com/0z6NhMsJrh

— r/HistoryMemes, no longer active (@r_HistoryMemes) December 12, 2021
Boris: No Christmas parties

Also Boris: pic.twitter.com/CAl1GvoOoY

— Wrestling Memes (@Wrestling_Memes) December 8, 2021
Brace yourselves ⚔#Christmas #Memes pic.twitter.com/dj4lR0usyg

— ᴰᴬᴵᴺᴬ яєєѕ ᴹᴵᴸᴺᴱᴿ (@darling_dee2021) December 11, 2021
I made a Christmas meme that pretty much summarises my day so far. pic.twitter.com/EbNy6iVGB8

— PaulG (@PaulG284) December 11, 2021
Oh my! Silly Christmas meme! 🎅🎁🎄 pic.twitter.com/uazSeAGhr8

— Lisa Simpson (@LisaOverachieve) December 9, 2021
"Um wow okay"
-all of Santa's other reindeer

— hannah (@TribalSpaceCat) December 14, 2014
All I want for Christmas 😍 pic.twitter.com/ajQtvyOm9x

— Weed Memes 🍃 (@stonerboard) December 9, 2020
Pa rum pum pum piss off! 😅 #christmasmeme #funnymeme pic.twitter.com/LBle7BRiWw

— Sugar & Sloth (@sugarandsloth) December 6, 2021
Gimme your best Christmas memes. pic.twitter.com/ShN6TQTKew

— 🥷🦅AP4Liberty 🇺🇲🥋 (@AP4Liberty) December 9, 2021
Merry Christmas here's my favorite meme that circulated the internet like a regifted candle pic.twitter.com/cfeiS2GCRg

— Andrew Johnson (@TheMusician00) December 8, 2021
Silly Christmas meme! 🎅🎁🎄 pic.twitter.com/dn2fZKYx3E

— Lisa Simpson (@LisaOverachieve) December 9, 2021
Today's #ChristmasMeme – it's also tonight's Festive Film from my advent calendar! 🎬😃👍🏢 pic.twitter.com/danbxIYwDN

— pɔːl_wɪlɪs (@paulcwillis) December 8, 2021
watch out, the generic Christmas movies are back pic.twitter.com/YBeYoDohrx

— Kyle (@KyleTheMemeGuy) December 12, 2021
It's always the case!🤣 🎁 #Christmas #Meme #TheGrinch pic.twitter.com/eWdoSBCfjH

— Bluestar Taxis Wigan (@BlueStarWigan) December 13, 2021
Christmas mood pic.twitter.com/c2jmF2LZ50

— my uncle's meme stash (@myunclesmemes) December 6, 2020
My mom watching us open presents christmas morning pic.twitter.com/EX2nzkr6JD

— Topshotta.memes (@Topshottamemes) December 10, 2020
Christmas is a time where we get together, stay strong! pic.twitter.com/Kqcor44SXC

— Wholesome Memes (@WholesomeMeme26) December 10, 2020
Every Christmas #Wholesome pic.twitter.com/Ry4lISofVA

— Wholesome Memes (@WholesomeMemer) December 8, 2020
Cooking tip in time for Christmas #memes #reelgooodmemes pic.twitter.com/CL094ZlO9x

— ReelGooodMemes (@reelgooodmemes) December 11, 2020
Christmas in a nuttshell #meme pic.twitter.com/rpfscMr6rK

— Thicc Memes (@megathiccmemes) December 10, 2020
LOL 😆. I know a little bit about the Christmas tree decoration, as far as I understand, does this meme mean that you guys tend to decorate them only on the front, right? pic.twitter.com/3LjnCLMdWj

— I AM A NATURIST​ (@Nell_Naturist) December 7, 2020
My favourite Christmas meme of all time pic.twitter.com/ZXWPMtz4m0

— Dr. Jessica Taylor (@DrJessTaylor) December 12, 2020
Should be ready by Christmas Eve.. pic.twitter.com/8Eez2P1k5n

— Dimension Meme Bot 🙈 (@BestMemeBot) December 7, 2020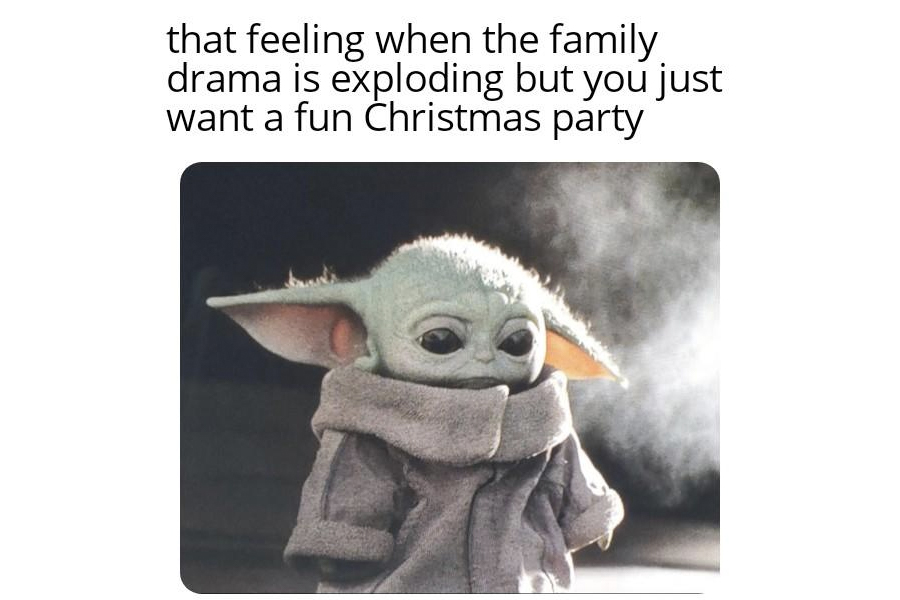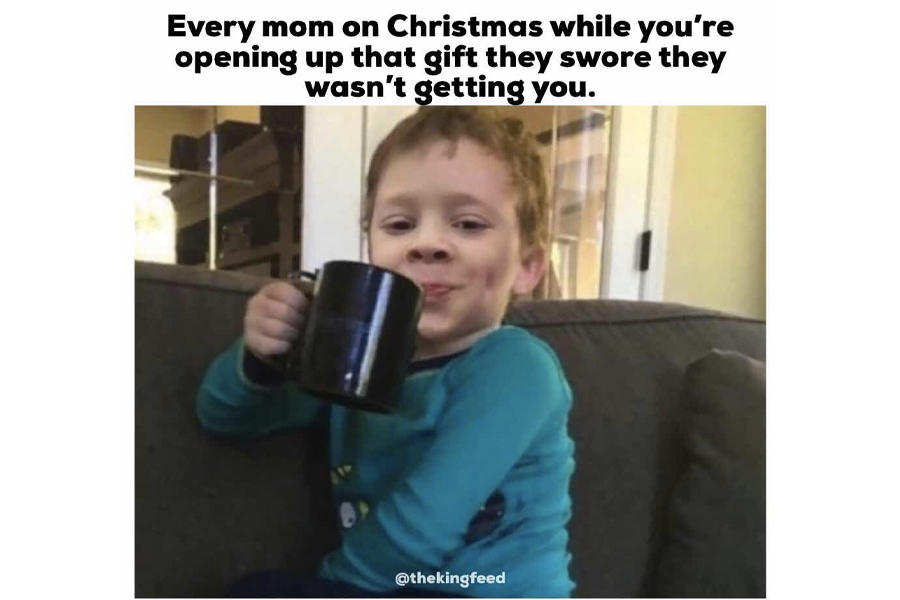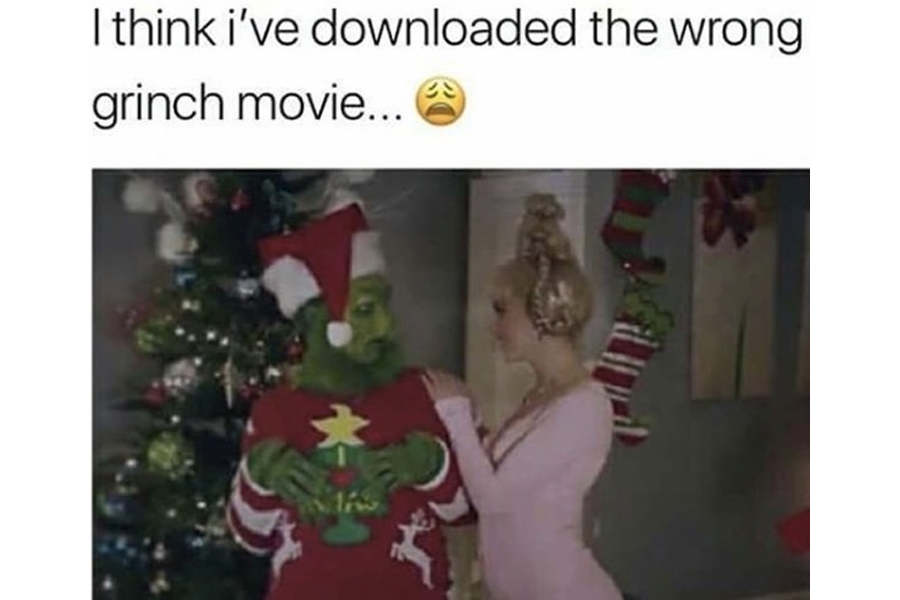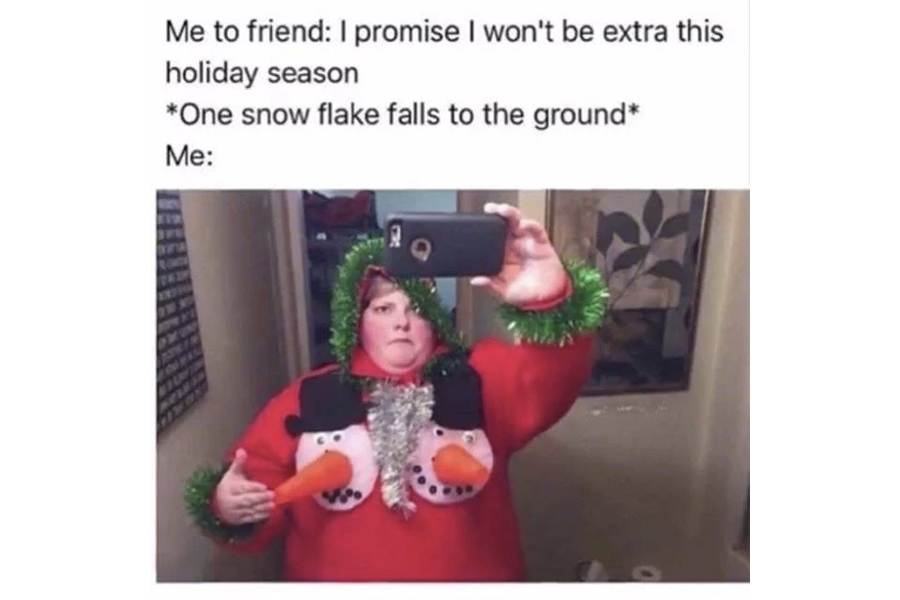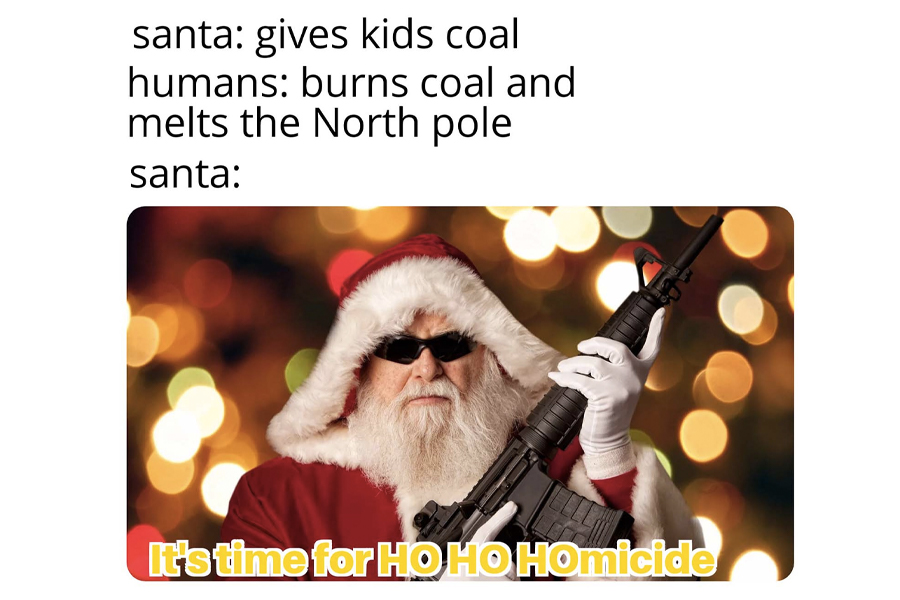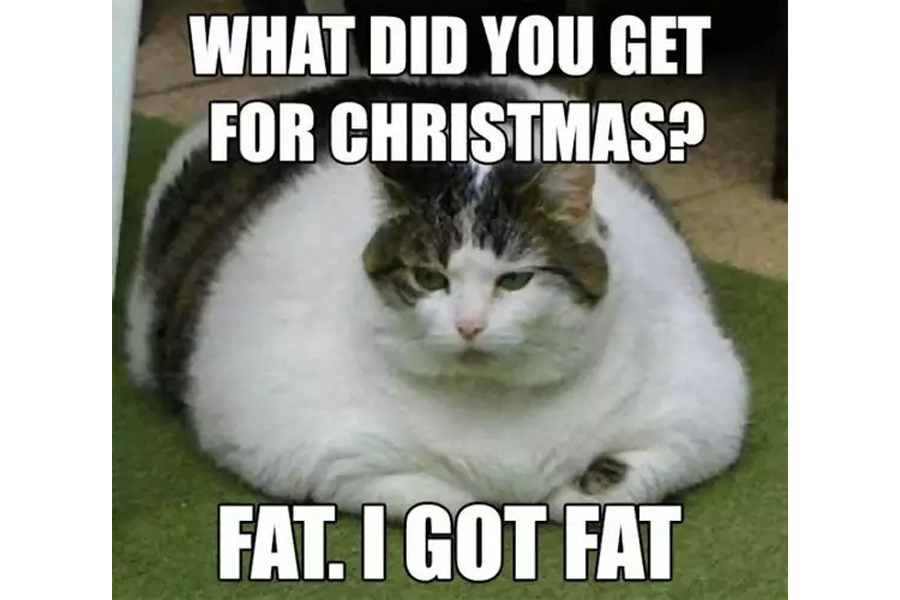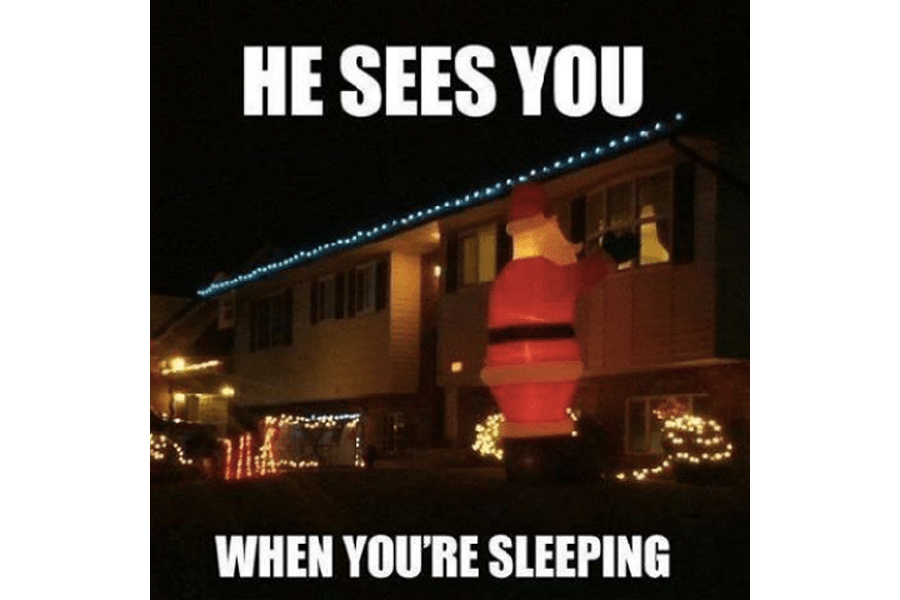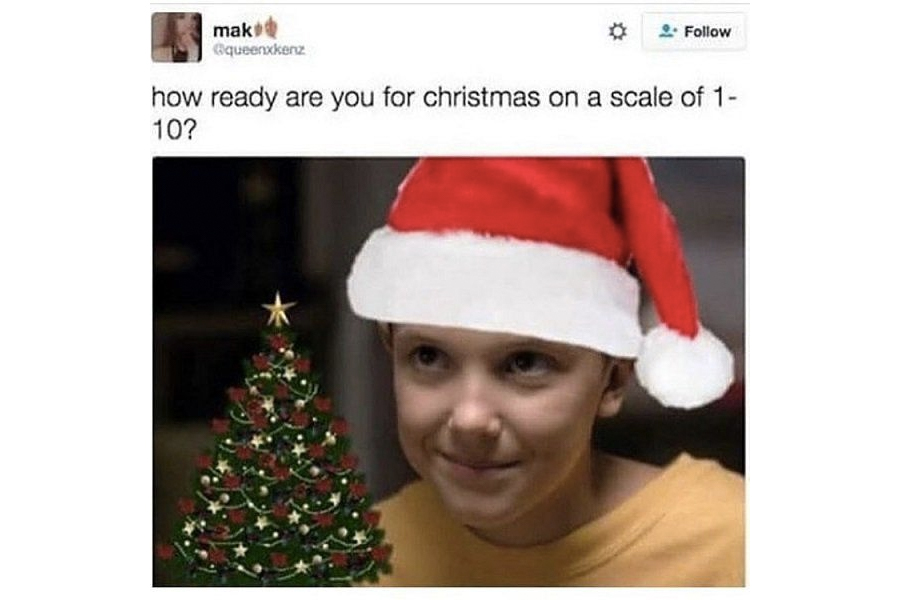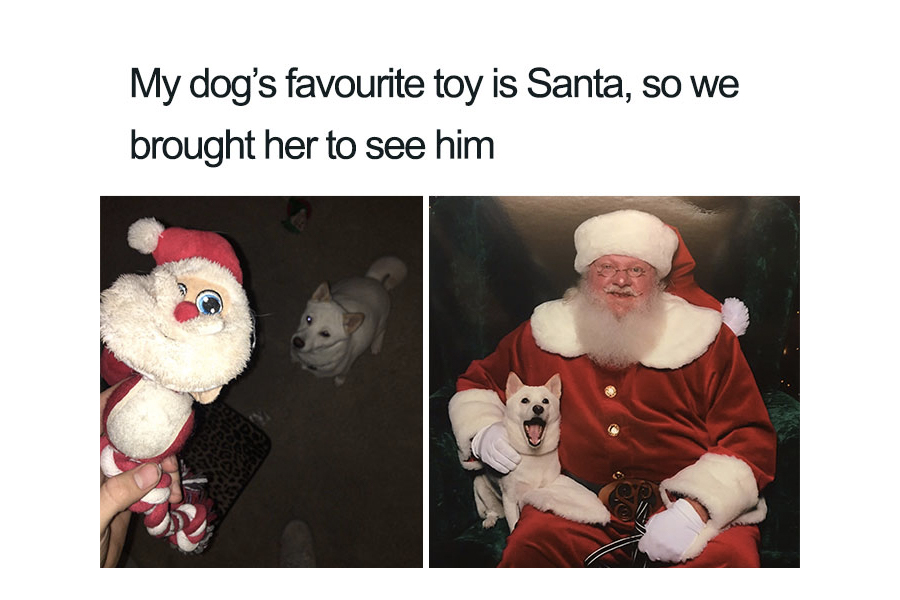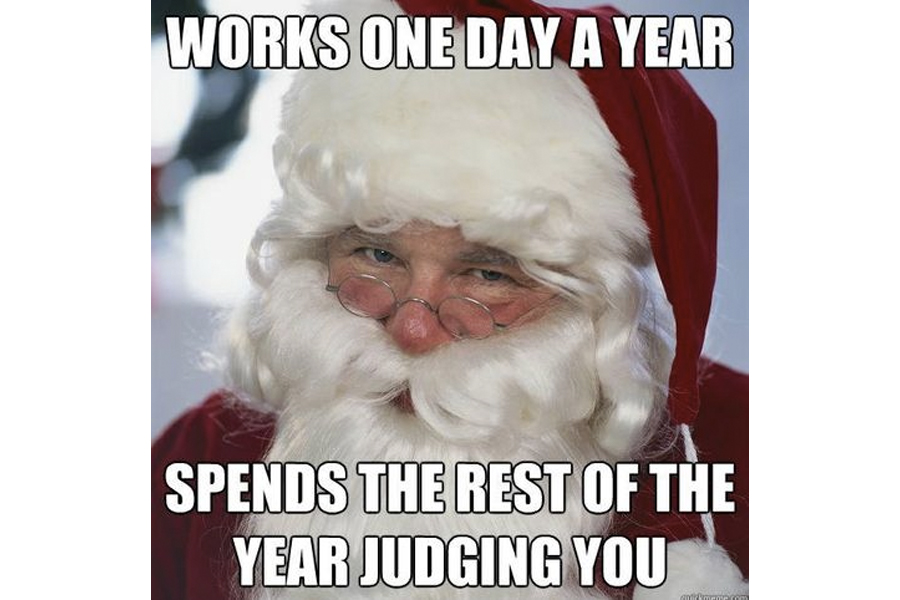 You'll also like:
The Best Among Us Memes on the Internet
27 Best Memes of 2020 (So Far)
The Best Memes From the 2020 US Presidential Debate