11 Best Day Spas Sydney Has to Offer
Need to relax and unwind from the everyday pressures of modern life? Well you're in luck because we've gone ahead and listed the best day spas Sydney has to offer. Whether you're after a quick massage, a facial, or the full works, we've got you covered. When it comes to day spas, Sydney is one of the top destinations to get your This Nigerian Scammer Sold a Fake Airport for £242 Million and indulge in a little TLC. So get ready to wash away the stress of the city and delve into a world of relaxation and comfort.
You'll also like:
15 Best Golf Courses Sydney Has to Offer
17 Best Outdoor Gyms in Sydney
20 Best Hidden Bars in Sydney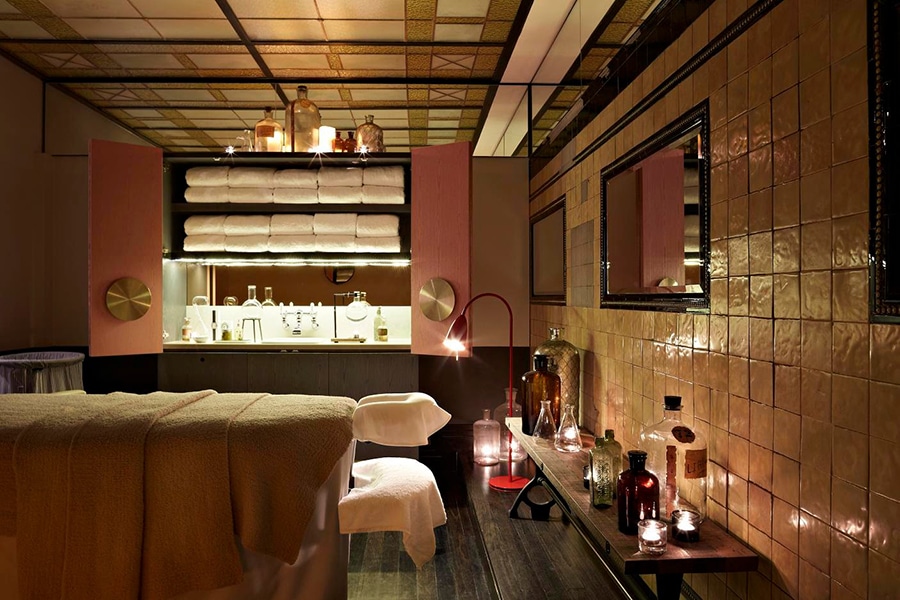 1. SpaQ QT Sydney
After a bit of luxury? At designer hotel QT you'll be sure to get it with some of the most indulgent spa treatments Sydney has to offer. Packages include the whopping 6 hour Metamorphosis treatment, the Weekend Warrior, massage therapy, social spa-ing (group treatments) and couples packages just to name a few. The SpaQ Barber Shop will also give you a men's Lark Distilling Co. Amaro Cask Single Malt Whisky Adds a Twist of Italian Tradition treatment worthy of Mr. Bond himself, with their traditional wet shaves and beard trims. Right now if you pay for six treatments, you'll get your seventh treatment free.
Address: 49 Market St, Sydney NSW 2000
Phone: (02) 8262 0088
Trading hours: Mon 10am-7pm, Thu 10am-8pm, Fri-Sat 10am-7pm, Sun 10am-5pm
Packages: Skin Rescue, Weekend Warrior, The Plush Princess, Metamorphosis
Price: from $160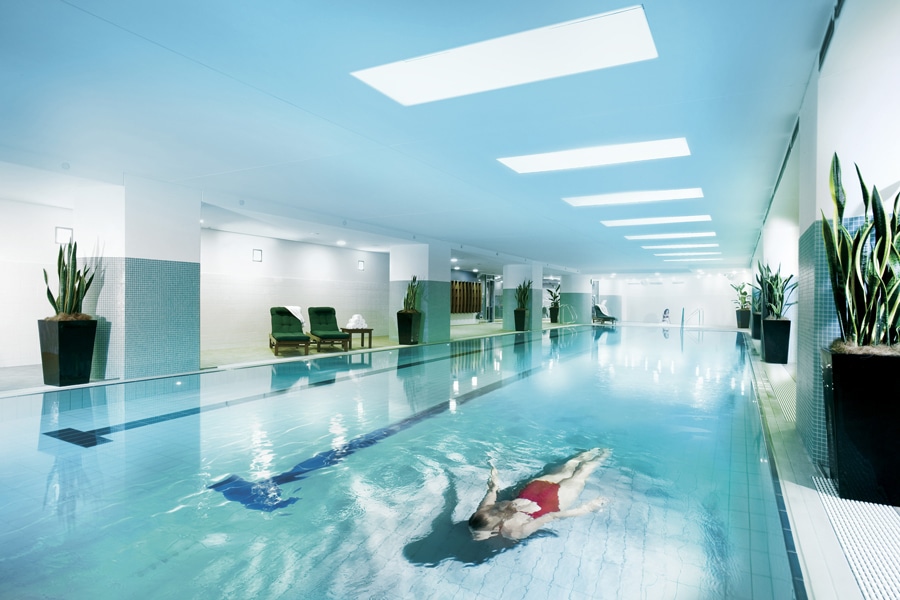 2. Alysium Spa
Nestled within The Hilton Hotel on Pitt Street in Sydney, Alysium Spa is a little slice of heaven. With a pure indulgent spa menu, including body wraps & clays, facial treatments, packages for couples and hens groups, hands & feet treatments and even a special spa menu just for men, it is easy to see, that they thought of just about everything. The perfect spa stop for Sydneysiders or world travellers that want to relax and unwind. After your spa session ended, you'll be treated to a fresh tea brew and a decadent Lindt chocolate. Spa guests can also enjoy the rest of the facilities including the heated pool, sauna and gym. If royal spa treatment is what you're after, look no further.
Address: 255 Pitt St, Sydney NSW 2000
Phone: (02) 9273 8808
Trading hours: Mon 9am-7pm, Tue-Sun 9am-8pm
Packages: On The Go Bliss, Beauty Flash, The Detox, Simply Soothing, Perfect Bliss
Price: from $139

---
Featured Video from Man of Many
---
3. The Darling Spa
The Darling Spa, located in the luxurious The Star casino, offers up some of the most decadent men's spa treatments in Sydney. With a sprawling open area and over 11 treatment rooms you are sure to find the right package for you. The Darling Spa include one of the most unique ranges of men's facials and spa treatments in Sydney for all your male grooming needs, including The High Performance Facial, The Traveller, The Athlete and The High Roller.
Address: Level 2, The Darling, 80 Pyrmont Street, Pyrmont NSW 2009
Phone: (02) 9657 8088
Packages: Li'Tya Lowanna, Li'Tya Mala Mayi Body Mud & Massage Treatment, Li'Tya Yanko Jindalee Body Exfoliation & Face Treatment, Li'Tya The Dreaming Body Wrap, Massage & Facial Treatment
Price: from $195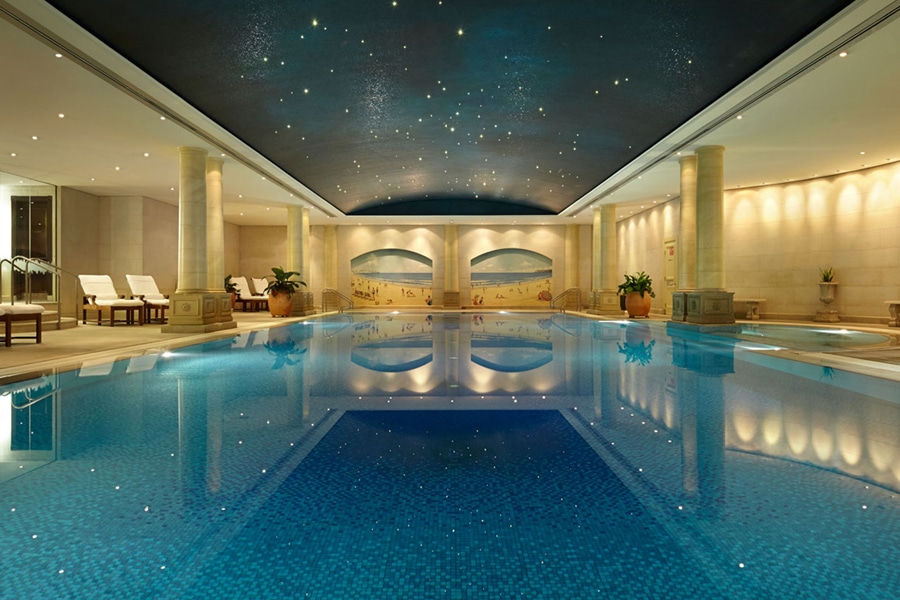 4. The Day Spa by Chuan at The Langham
When it comes to day spas, Sydney offers up this two level underground spa at The Langham. The Day Spa by Chuan is the ultimate sanctuary dedicated to pampering and indulgence. Treat yourself to an opulent champagne pear massage or the Volcanic express and have your muscle tension melted away with heated volcanic stones. Including a lavishly decorated pool set to a comfortable 27 degrees, this makes for one of the ultimate male day spas in Sydney.
Address: 89-113 Kent Street, Sydney NSW 2000
Phone: +61 2 8248 5250
Trading hours: Mon-Fri 6am-9pm, Sat-Sun 7am-9pm
Packages: Chuan Body Element Package, Urban Release, The Velvet Experience, Champagne & Gold Indulgence, Simply Spoilt, The Full-Body Facial, Volcanic Rebalance
Price: from $195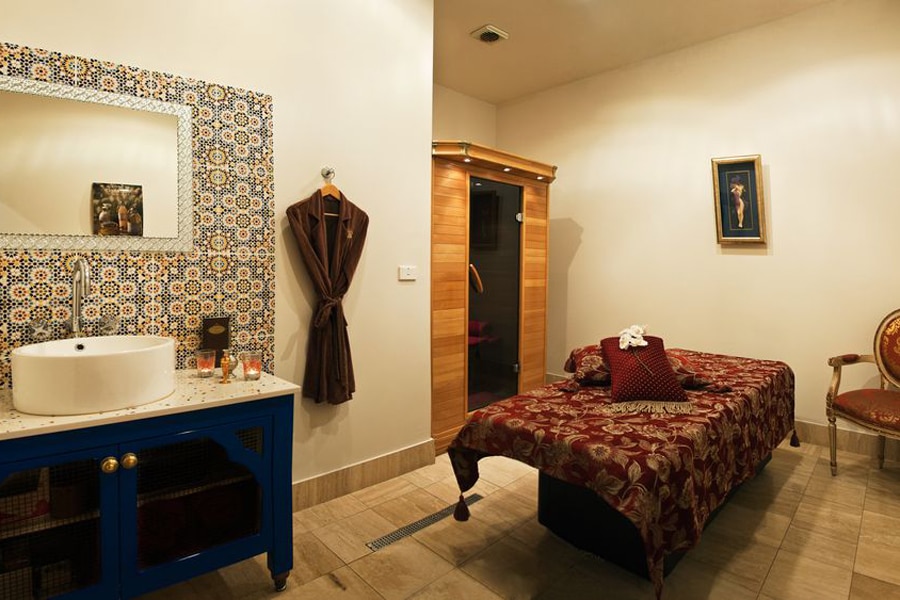 5. Fleur de Lys Medispa
Fleur de Lys Medispa offers a luxurious range of treatments and day spa packages in Sydney's Paddington area, designed to restore mind and body. One special aspect at Fleur de Lys is the option to design your own spa treatment to have a tailored experience just for you. Take part in the Moroccan Hammam Experience, an ancient technique devised of a heated marble table situated in a steam room, where you'll be washed, scrubbed and soothed with skin nourishing products.
Address: 2A Queen St, Woollahra NSW 2025
Phone: (02) 9361 4441
Trading hours: Mon-Wed & Fri 9:30am-7pm, Thu 9:30am-8pm, Sat 8:30am-6pm
Packages: Ultimate Relaxation, Restoring Balance, Royal Journey, Forget Jet Lag
Price: from $250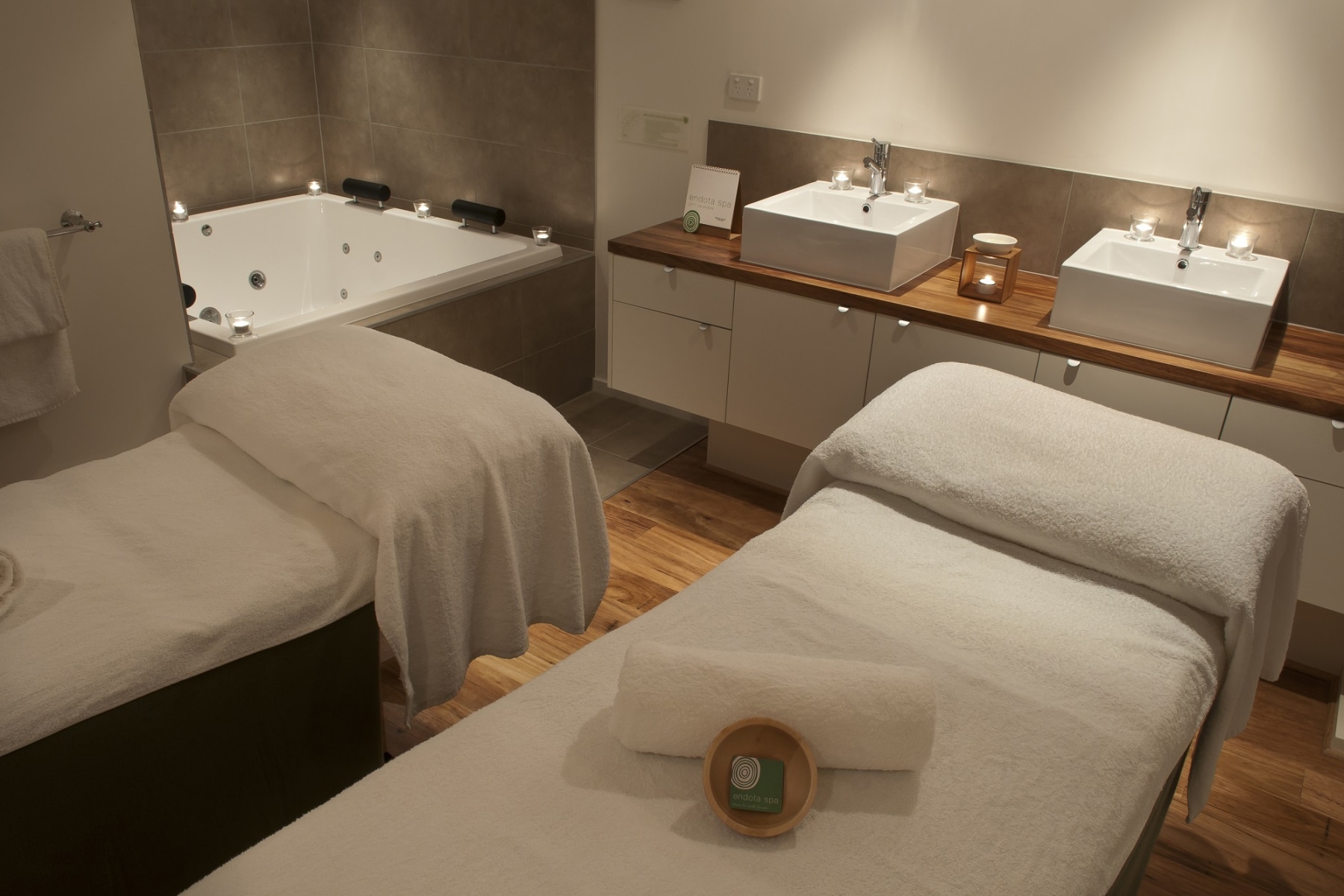 6. Endota Spa
Four seasons are known universally and the name conjures up a certain level of service and prestige. Endota Spa located at the Four Season Sydney is no exception. Endota promises a personalised and soothing experience that is synonymous to the 5 star hotel chain. Choose from organic facials, couples treatments, deep tissue massages and more. Endota only uses products that are locally made and all natural. If you're after a first class day spa in Sydney, this is the one for you.
Address: 199 George Street, Sydney NSW 2000
Phone: (02) 9250 3388
Trading hours: Mon-Wed 10am-7pm, Thu-Fri 10am-8pm, Sat-Sun 9am-7pm
Packages: Surrender, Detox, Pregnant Pause, Revive, Grounding Rejuvenate, Immerse, Couples Indulgence, Rebalance
Price: from $165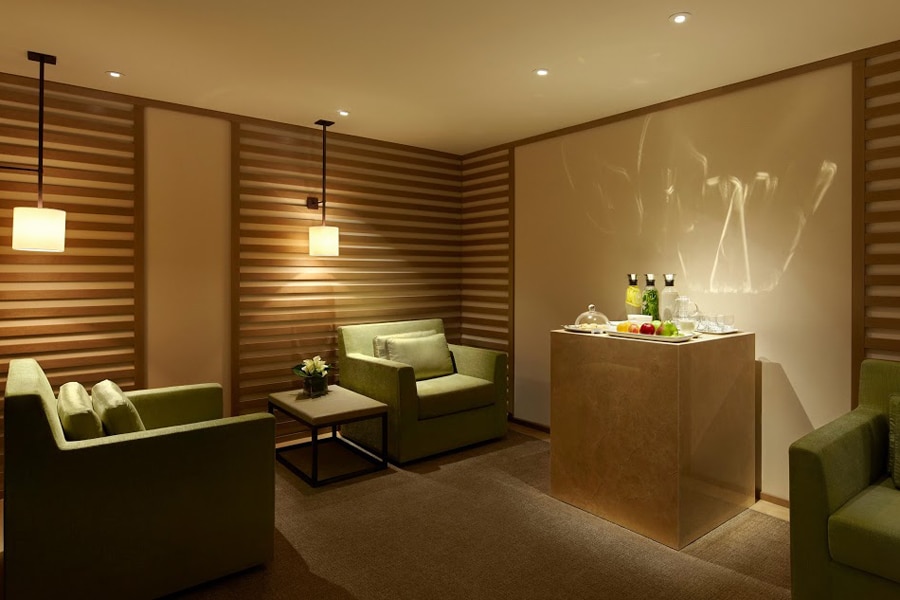 7. The Spa at Park Hyatt
Step into a world away from the hustle and bustle of the cityscape and indulge with one of The Spa at Park Hyatt's extensive treatment packages. Reconnect with your body, mind and soul and leave feeling rejuvenated and satisfied after choosing from one of the blissful spa packages practiced inside one the deluxe rooms at Park Hyatt. The Gentleman's Dream offers the ultimate male day spa experience in Sydney; three hours of body scrubbing and deep tissue massage including a facial and a pedicure.
Address: 7 Hickson Road, The Rocks, Sydney NSW 2000
Phone: (02) 9256 234
Packages: Caviar Dream, Australian Awakening, Diving Dreaming, Spa Awakening, Essential Enlivening, Gentlemen's Dream, Australian White Flannel, The Spa Time Rituals
Price: from $245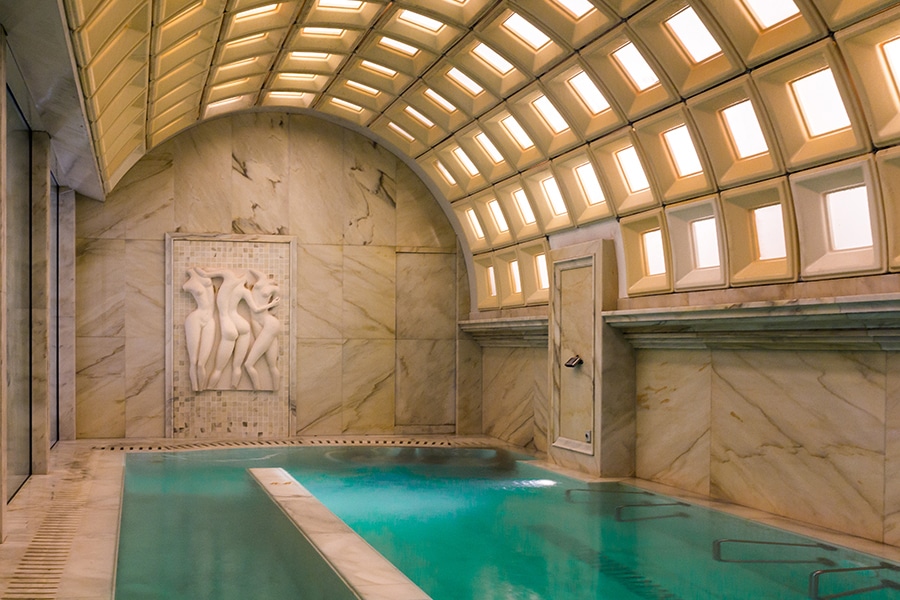 8. Gillian Adams: Salon & Spa
A quiet refuge in the upper north shore, in the historic Commonwealth Bank building, Gillian Adams Salon and Spa is the crème de la crème of day spas. When it comes to men's grooming and spas, this Sydney based day spa offers the Le Prince Royale, a spa treatment specifically tailored for men and includes an aquamedic pool and steam, Swedish massage, scalp massage, facial and a gourmet lunch. It even boasts a serene outdoor area for sipping on beverages and enjoying your gourmet meal. So if you're on the lookout for one of the best male massages in Sydney, Gillian Adams is your go to.
Address: 1356 Pacific Highway, Turramurra, Sydney NSW 2074
Phone: (02) 9488 9944
Trading hours: Tue-Wed & Fri 9am-5:30pm, Thu 9am-9pm, Sat 8:30am-5pm
Packages: Ultimate Royal Suite Experience, L'Escape Voyage, La Princess Classique, La Lumiere, Le Royale, Couples Massage Experience, Le Social Spa-ing
Price: from $200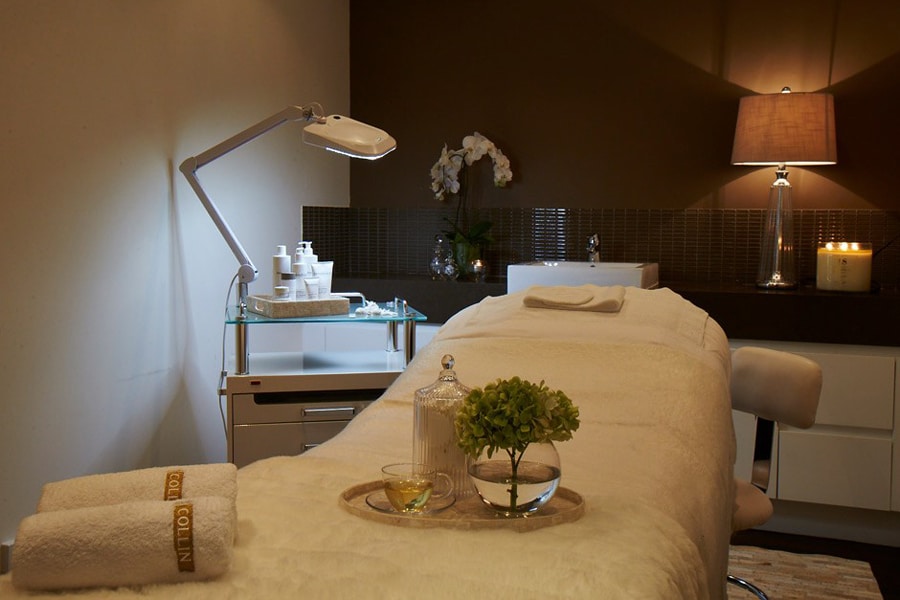 9. Karpati Medispa
Named after its owner, Kapati Medispa has been at the forefront of Spa treatments in Sydney's Double Bay, for more than 20 years. Geared towards skin treatments and skin rejuvenation, Karpati offers safe and non-invasive medical procedures using chemical-free products and 100% natural skincare. Spa packages include the tantalising escape package, special occasion package and the Karpati signature package.
Address: 17 Bay Street, Double Bay NSW 2028
Phone: (02) 9363 2395
Trading hours: Mon-Wed & Fri 10am-6pm, Thu 10am-8pm, Sat 8am-4pm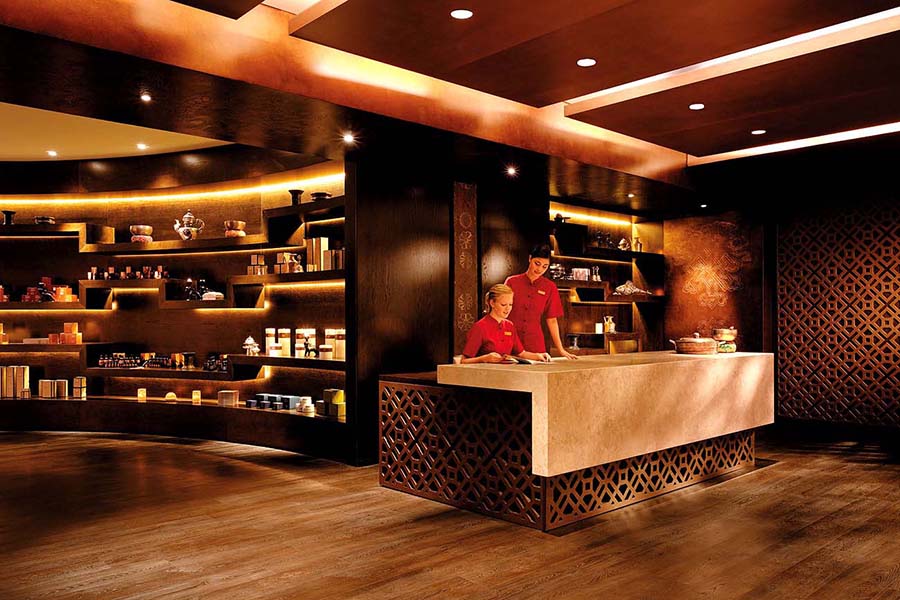 10. CHI – The Spa at Shangri-La Hotel
CHI Spa at the iconic Shangri-La Hotel offers deluxe treatments found in the traditional wellness practices of many Asian cultures, while simultaneously incorporating Australian healing techniques and indigenous botanicals. This day spa in Sydney's famous The Rocks district, offers some signature packages with the CHI Rescue Release, CHI Hot Stones and CHI Balance. If you're after a private oasis with your significant other, the Couple's Escape Journey is the perfect spa treatment.
Address: 176 Cumberland Street, The Rocks, Sydney NSW 2000
Phone: +61 2 9250 6032
Trading hours: Mon-Sun 9am-9pm
Packages: Aroma Journey Massage, Deep Repair Massage, Pregnancy Massage, Signature Himalayan Hot Stone Massage, Tension-Relieving Neck and Back Massage, Soothing Foot Massage
Price: from $95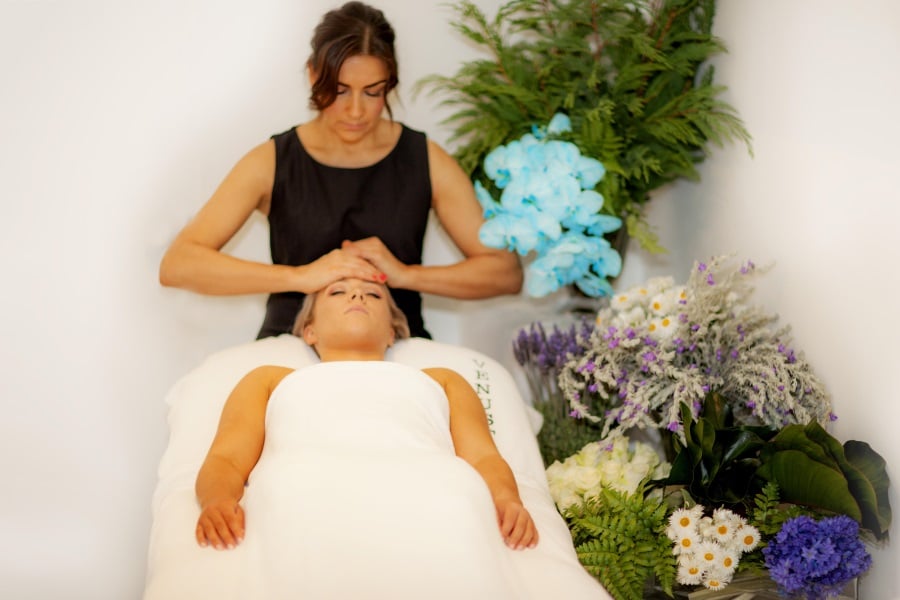 11. Venustus
If you're after a spa that pays attention to detail, then this is it. Venustus gives the impression of being carefully curated to make sure its clients get the ultimate day spa experience Sydney has to offer. Immerse yourself in one of Venustus's specially designed treatments. Try the Four Handed massage performed by two therapists, providing twice the intensity of your standard massage. Take comfort in knowing that Venustus is one of the many massage spas in Sydney that uses products that are not tested on animals and are made right here in Australia.
Address: 381 Oxford Street, Paddington NSW 2021
Phone: (02) 9361 4014
Packages: Six Hand Massage, High Definition Bodywork
Price: from $285

You'll also like:
30 Best Burgers in Sydney: A Greasy Guide
30+ Best Barbers in Sydney: A Complete Guide
15 Best Whisky Bars in Sydney
---
Featured Video from Man of Many