9 Best Gin Bars in Sydney
Melbourne might think it has the specialty bar scene on lock, but the best gin bars in Sydney could very well dictate otherwise. Indeed, the last few years have seen a slew of additions to Sydney's already thriving small-bar culture and that includes some of the top gin bars in Australia. To be fair, our beloved Sydney still has a long way to go before catching up to Melbourne's broad arsenal of places at which to get your botanical fix, but we're certainly off to a qualitative start. Without further ado: our list of the Best Gin Bars in Sydney.
This article is part of our Brews & Bottles Series.
You'll also like:
12 Best Australian Gins You need to Try Now
Best Gin Bars in Melbourne
Never Never Distilling Co's Sean Baxter on New Aussie Gin

1. Stillery
Housed in the infamous Intercontinental, Double Bay, Stillery is the city's newest tip-of-the-hat to the juniper-flavoured spirit with which we're all obsessed. That makes this relative newcomer one of the Sydney's best gin bars right out of the gate. Sparkling bottles line the opulent back bar, and well-dressed bartenders stir and shake a plethora of gin-heavy concoctions, from perfect martinis to their own modern twists on classics, and house cocktails. The food's pretty good too – charcuterie and shared dishes, or, if you're game, they offer high-tea and/or high martini sittings. We'll drink to that.
Address: 33 Cross St, Double Bay
Phone: +61 2 8388 8388
Trading hours: Dining 12pm-late; bar 11am-late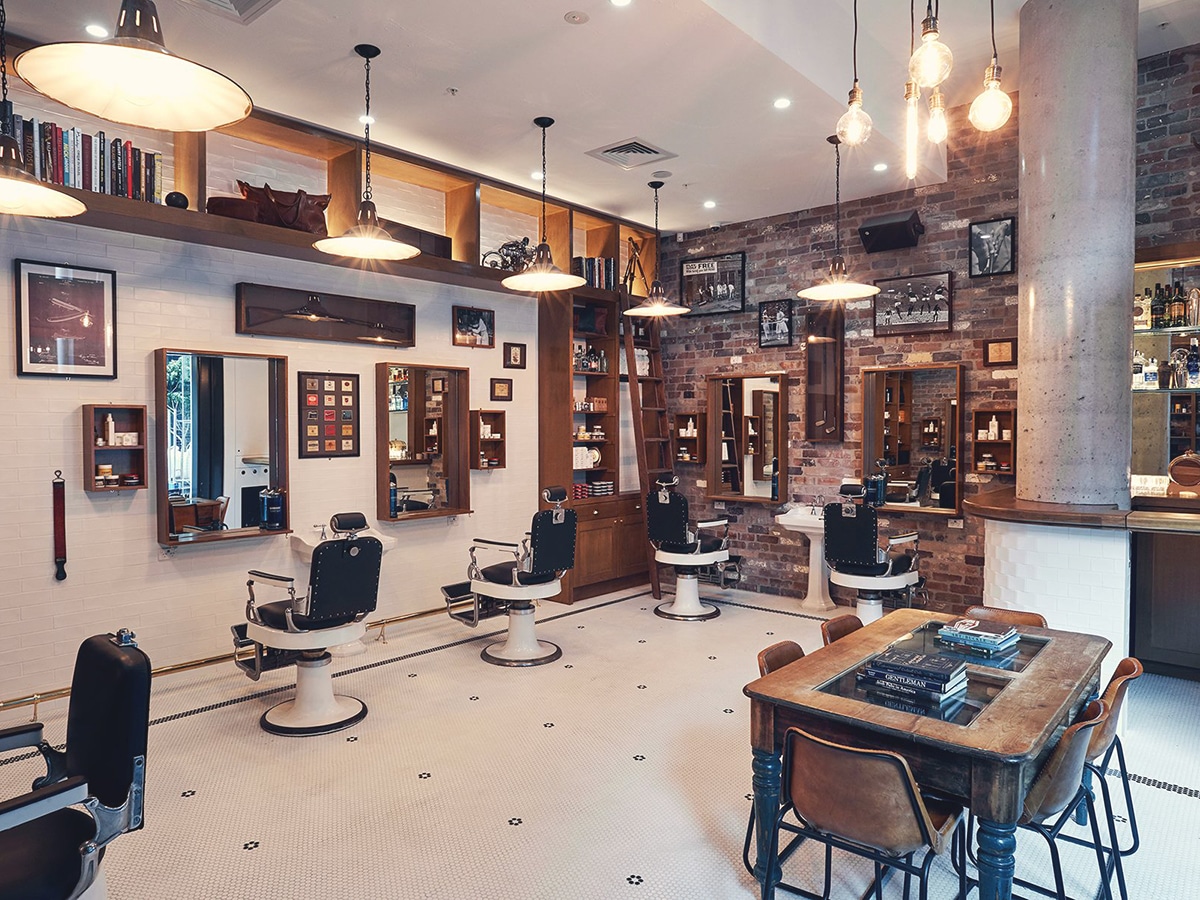 2. The Barber Shop
As the brainchild of English-born, Sydney-adopted liquor industry hero Mikey Enright, the expectation for The Barber Shop to be amazing was always going to be pretty high. Luckily for Enright, it's never fallen short of the perfect place to plonk yourself down on a stool and get an education in botanicals. Knowledgable bartenders, a huge menu and a stylish room all combine to make The Barber Shop rated as one of Sydney's best gin bars. The best bit though? You can actually get a haircut.
Address: 89 York St, Sydney
Phone: +61 2 9299 9699
Trading hours: Tue-Sat 10am-12am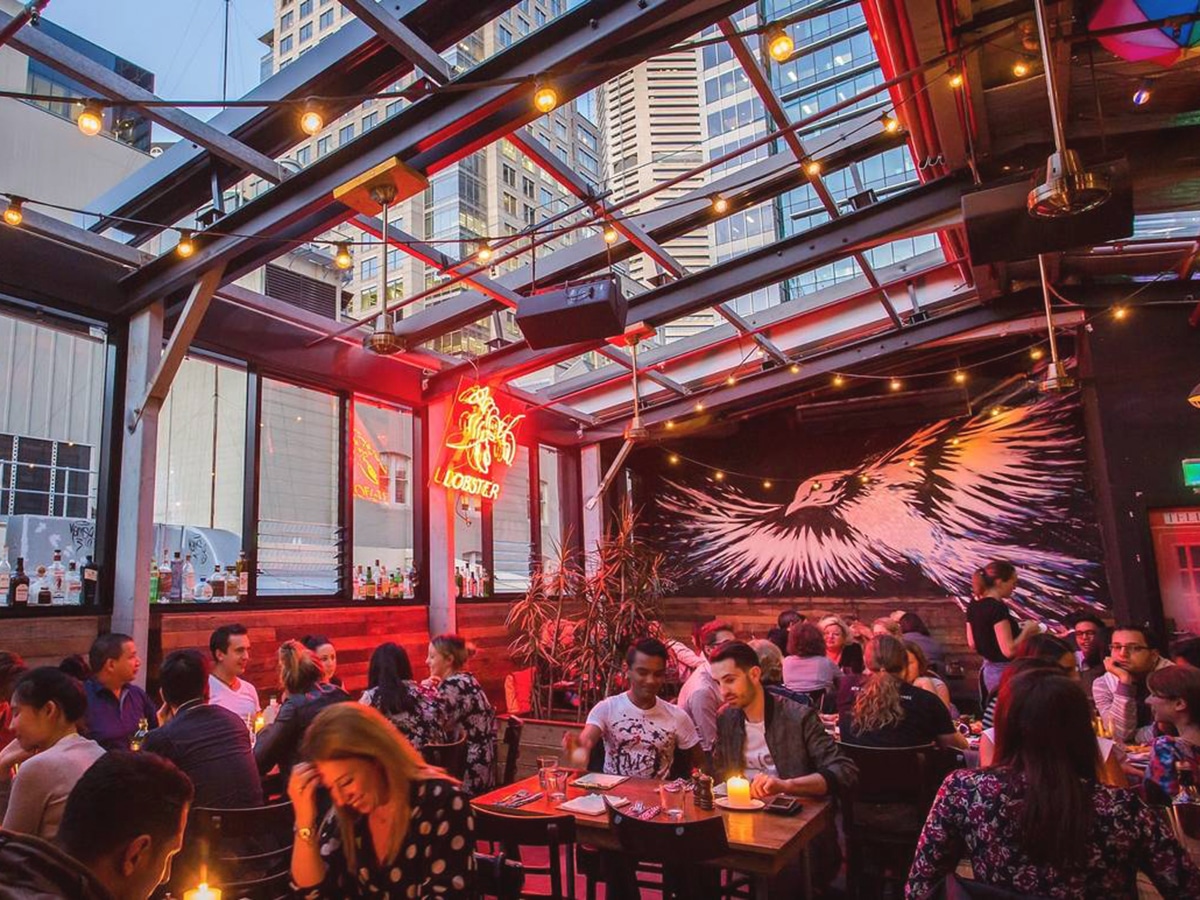 3. The Rook
Up an unassuming elevator on York St is one of Sydney's best gin bars, and furthermore a prime destinations for cocktails of all varieties. The place also has the added advantage of fresh lobster on the menu, so you can dine on oceanic delicacies while getting your martini made just the way you like it. Located on the rooftop, The Rook overlooks the busy street below, and is a favourite for Sydneysiders and cluey travellers alike.
Address: Level 7, 56-58 York St Sydney
Phone: +61 2 8322 2008
Trading hours: Wed-Thu 12pm-9pm, Fri 12pm-10pm, Sat 11:30am-10pm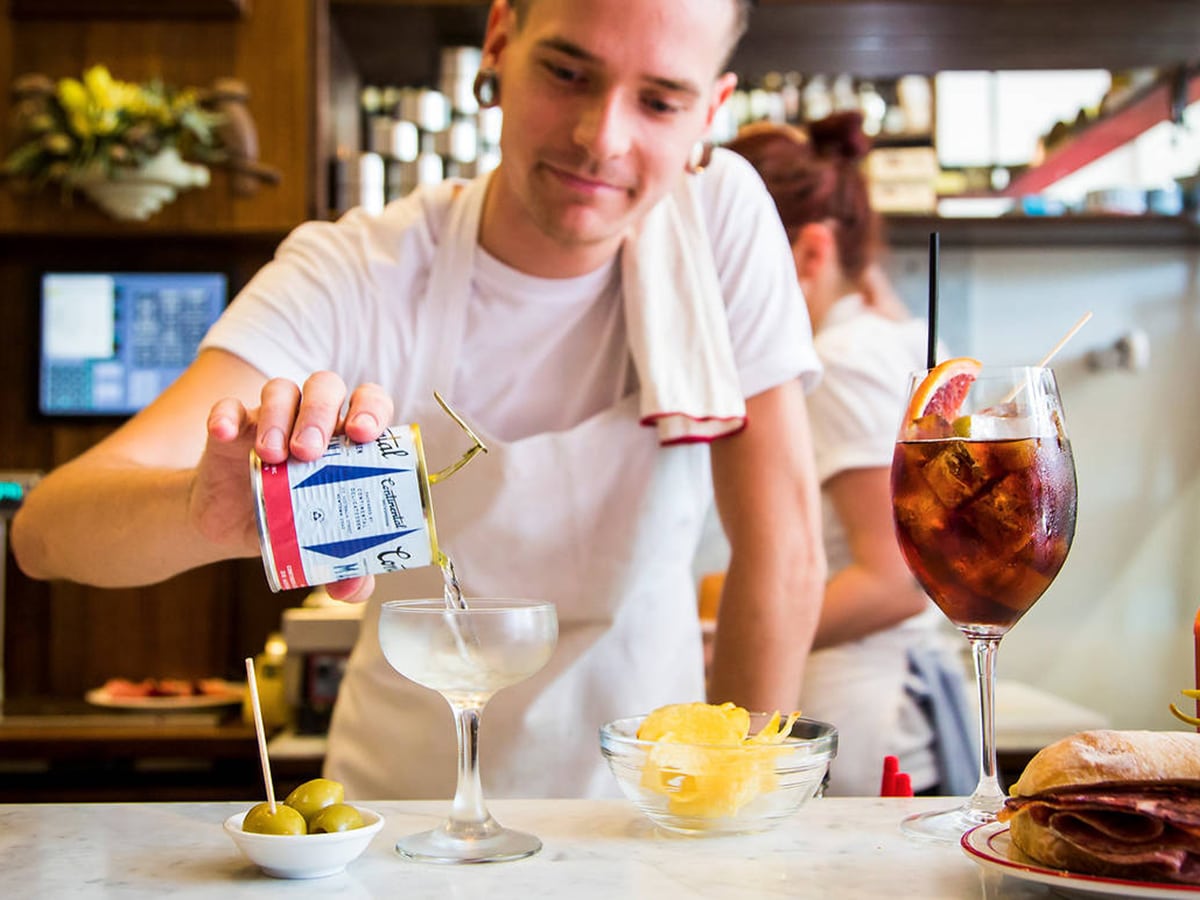 4. Continental Delicatessen
Technically not a Sydney gin bar per se, we've included this one on the list because any self-respecting gin lover has to make it here at some stage to the instant legend that is their Mar-Tinny. Tanqueray, Lillet Blanc and a touch of water are cleverly canned and stuck on ice, ready to rock-and-roll at the pull of a ring when it's time for a drink. Probably the most Instagrammable drink the city's ever seen, they're garnished with plump house-made green olives, and one is definitely not enough.
Address: 210 Australia St, Newtown
Phone: +612 8624 3131
Trading hours: 7 days a week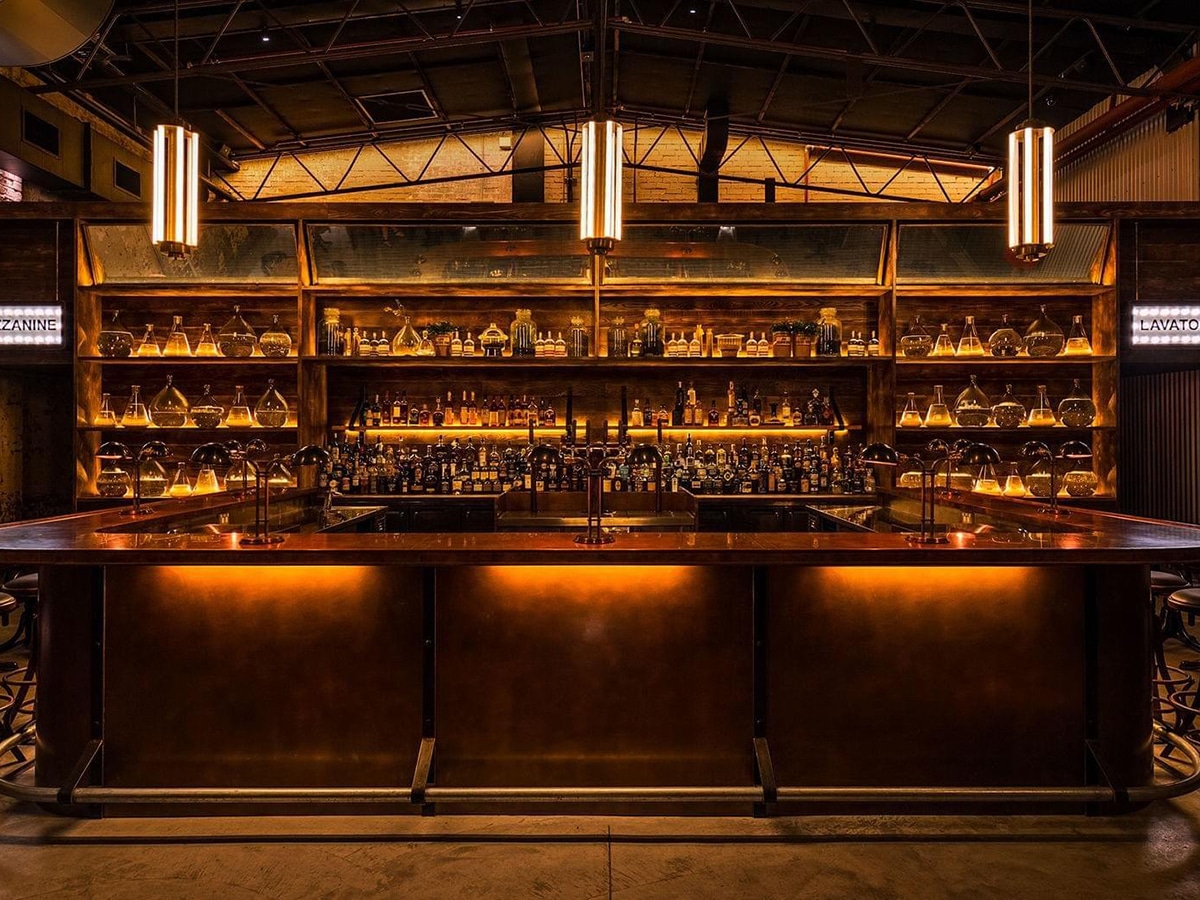 5. Archie Rose Distilling Co
Housed in the industrial area-cum-urban hangout that is Rosebery, Archie Rose Distilling Co is one of Sydney's more adventurous business ventures, and for owner Will Edwards, it seems the gamble has paid off. While they craft a range of spirits, and have laid down whiskies to be enjoyed in some time, their Signature Dry Gin takes pride of place as the star of the show, and the fresh, citrusy flavours complemented with peppery mid-notes are perfectly lent to an ice-cold martini. That alone (and so much more) makes this one of Sydney's best gin bars.
Address: 85 Dunning Ave, Rosebery
Phone: +61 2 8458 2300
Trading hours: Wed-Thu 4:30pm-11pm, Fri 4:30pm-11:30pm, Sat 12pm-11:30pm, Sun 12pm-10pm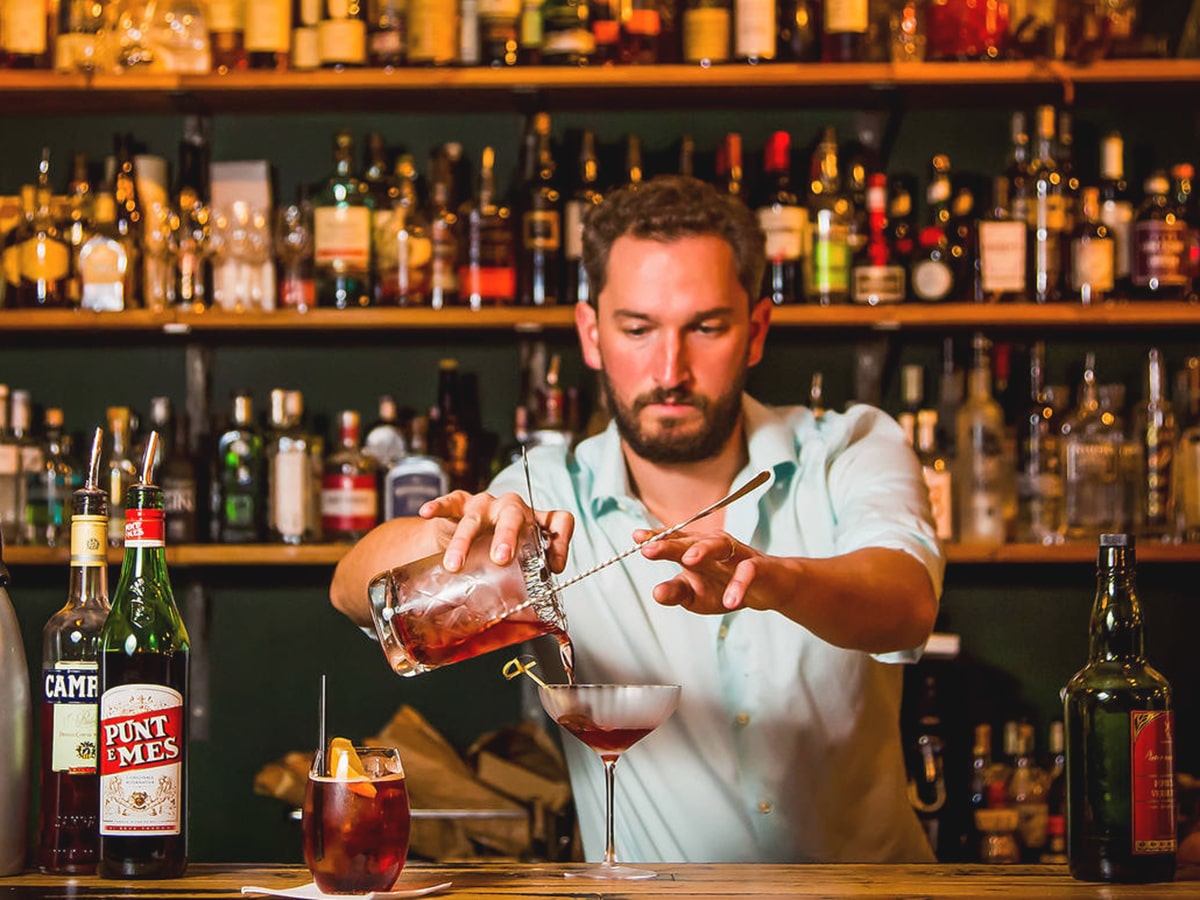 6. Blacksheep
This popular Newtown haunt might not be known as one Sydney's best gin bars per se, but what it lacks in niche it makes up for in general selection and affordability. Think of Blacksheep as a checklist of everything you might ask for in your local watering hole. The décor is creative, rustic, funky and casual all at once. The beer and liquor menu is ample, diverse and approachable. The food is cheap and satisfying. The music is classic. The crowd is vivacious. This one's a winner, and anything but the black sheep of Sydney's bar scene.
Address: 256 King St, Newtown NSW 2044
Phone: +61 2 8033 3455
Trading hours: Mon-Fri 4pm-11pm, Sat 2pm-12am, Sun 4pm-10pm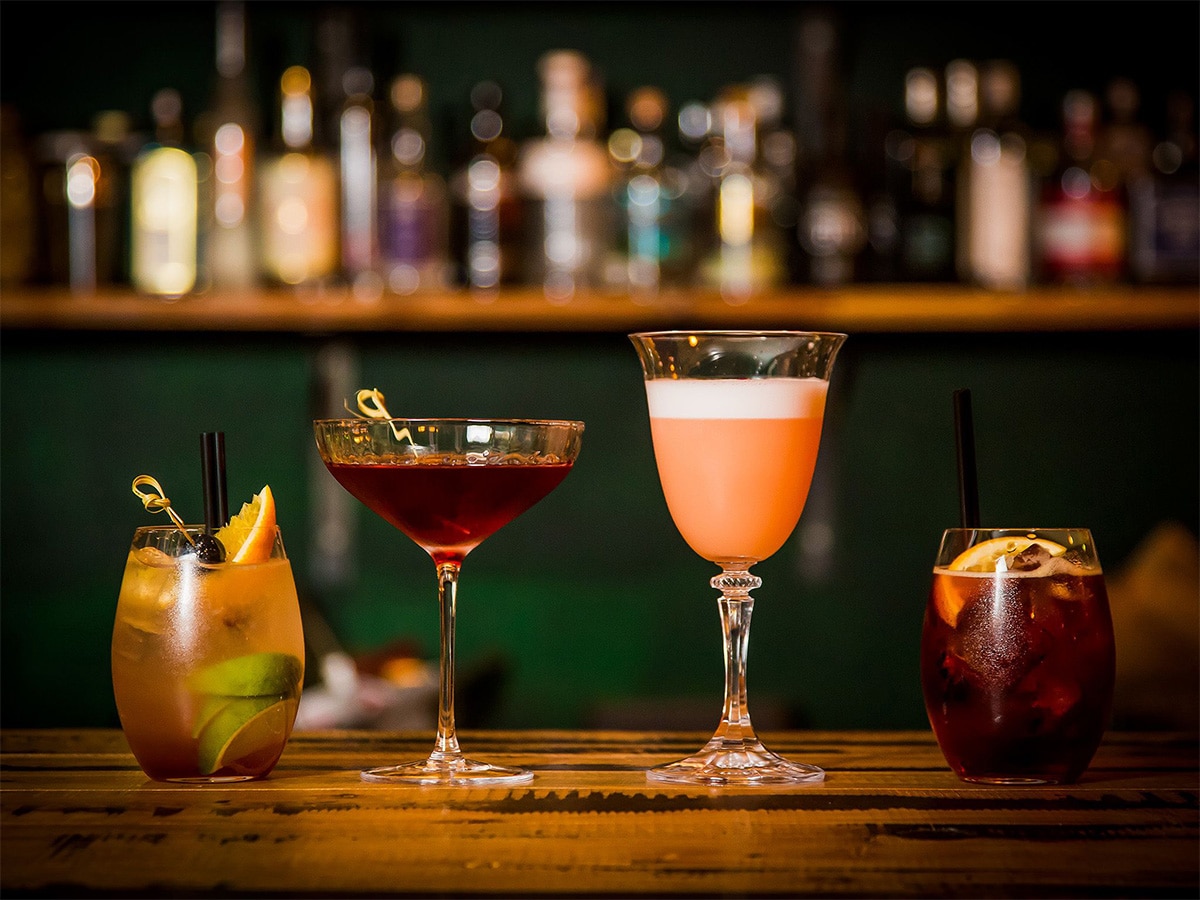 7. Moya's Juniper Lounge
While Maya's Juniper Lounge is a relative newcomer to Redfern, an unmistakably vintage interior gives it immediate living relic status. Come here to indulge your botanical palate to its fullest potential. That means a slew of delicious old world cocktails and an epic gin menu as diverse and wonderful as the spirit itself. The name alone tells you this is one of the best gin bars in Sydney and beyond.
Address: 101 Regent St, Redfern NSW 2016
Phone: +61 2 8033 3455
Trading hours: Tue-Sat 4pm-12am, Sun 4pm-10pm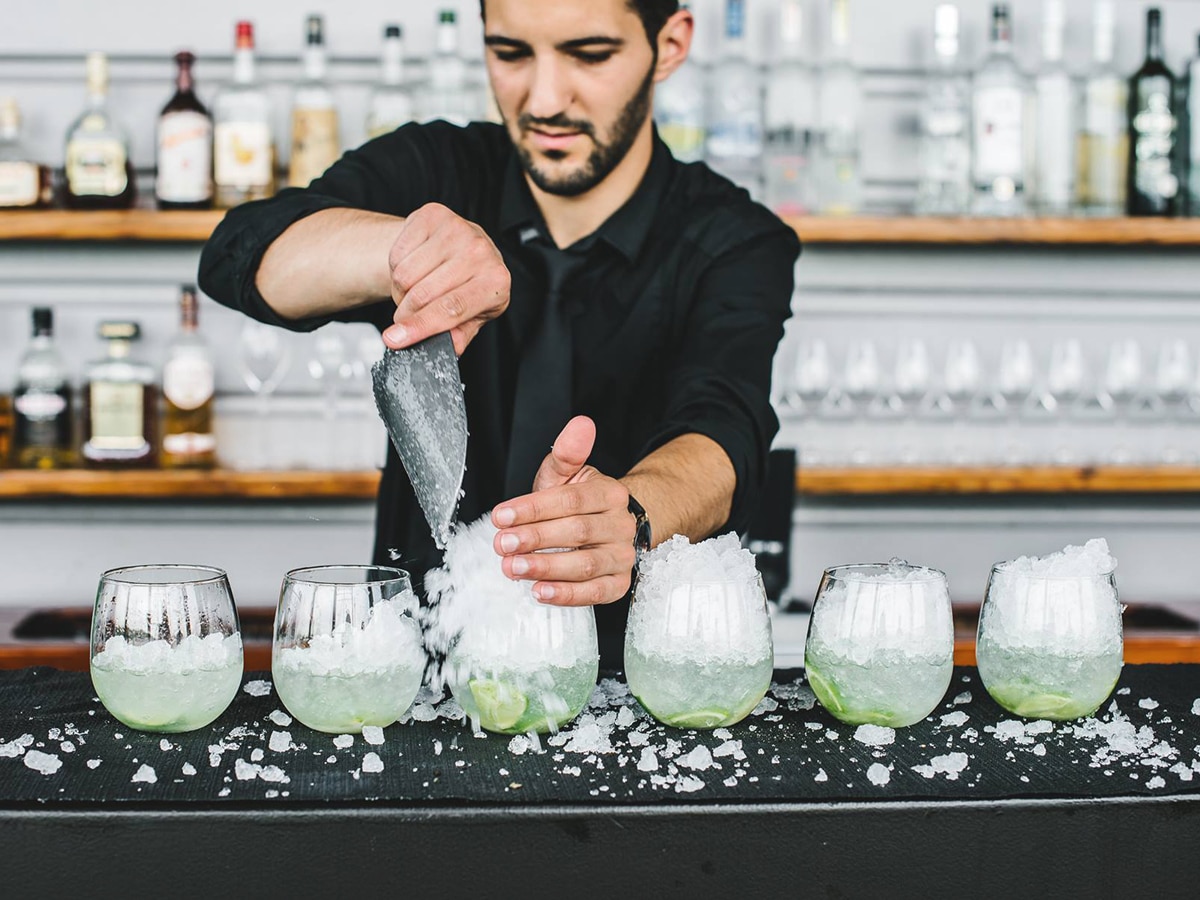 8. Little Fish
Tucked next to (and owned by) the wildly popular seafood joint Flying Fish is Little Fish Bar. Virtually everything about this outdoor venue is memorable, including the beautiful Balmain shoreline views. Equally distinguished is a seasonal drink menu that incorporates house-made syrups, making your classic cocktail that much more classic. Order a refreshing gin beverage like the Gin Bramble of Bollywood Star and relish the vibrant colour and flavour alike. Little Fish is a spectacular place to sip some gin in Sydney!
Address: Lower Deck, Jones Bay Wharf, 19-21 Pirrama Rd, Pyrmont NSW 2009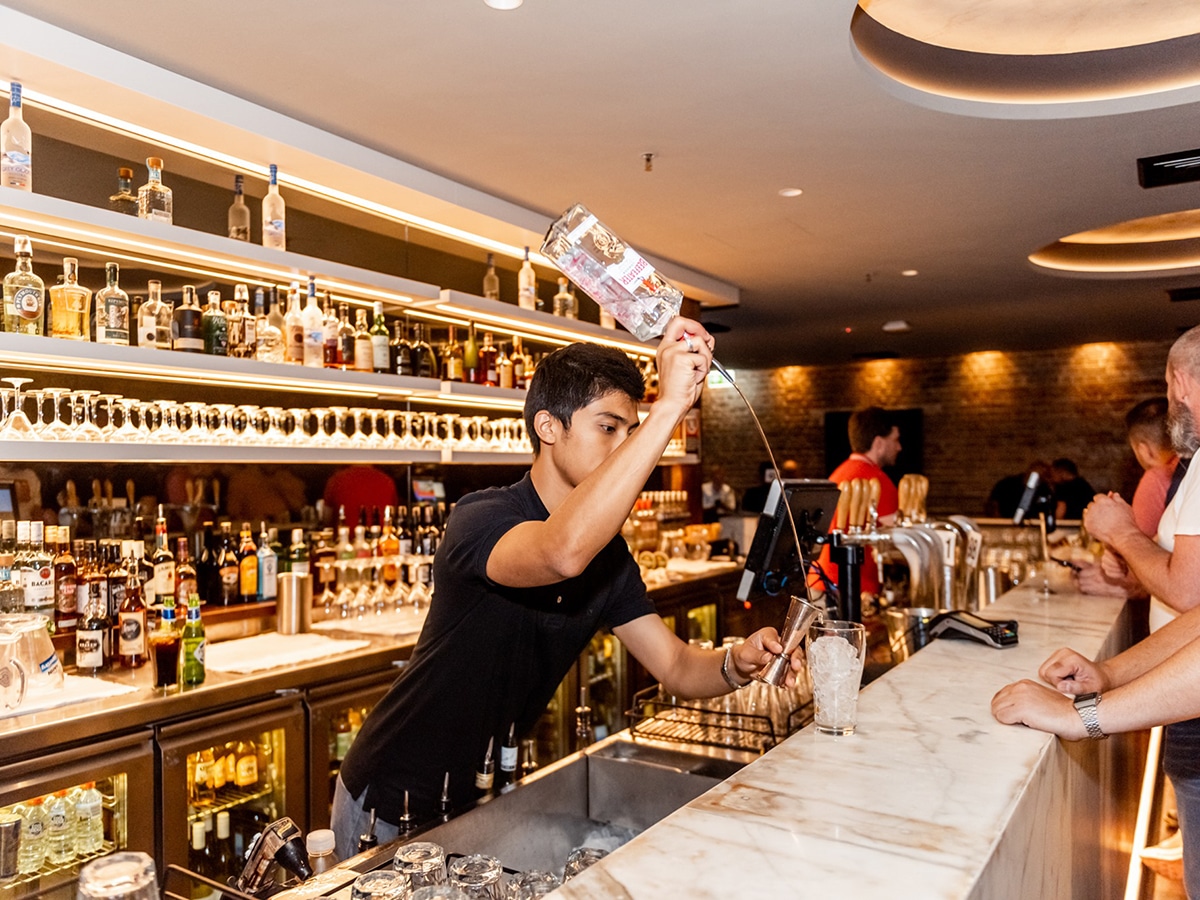 9. Middlebar
Home to superb craft cocktails, mixed drinks on tap and Spanish style gin and tonics, Middlebar handily sustains a delectable, festive vibe. In other words: flavour and fun live here. For those seeking a best Sydney gin bar experience, locate the backbar and explore an impressive variety of your favourite boozy botanicals.
Address: Level 2, 383 Bourke St, Taylor Square
Phone: +61 2 8080 7060
Trading hours: Fri 12pm-3pm & 5pm-3am, Sat 5pm-12am
You'll also like:
12 Best Australian Gins You need to Try Now
Best Gin Bars in Melbourne
Never Never Distilling Co's Sean Baxter on New Aussie Gin
General FAQ
Are there any gin bars in Newtown in Sydney?
A couple of great gin bars in Newtown are Blacksheep and Continental Delicatessen
What are the best gin bars in Sydney?
A few of the best gin bars in Sydney are Stillery, The Barber Shop, Little Fish, and Middlebar.