10 Sunscreens Every Man Should Own
The warmer weather is well and truly here, folks, and in the land Down Under, that means only one thing- sunscreen! It doesn't matter how sunny it is, in Australia, you should be applying sunscreen every day before you do anything else if you want to protect your skin from our powerful UV rays. As well as protecting us from sunburn and skin cancer, as skincare lovers would know, sunscreen is one of the number one products in fighting premature signs of aging! However, the plethora of options available and knowing what to look for and how to apply it makes buying the best sunscreen feel like an overwhelming task.
You'll also like:
23 Best Men's Skincare Brands in Australia
Guide to the Best Men's Skincare Routine
11 Best Men's Skincare Products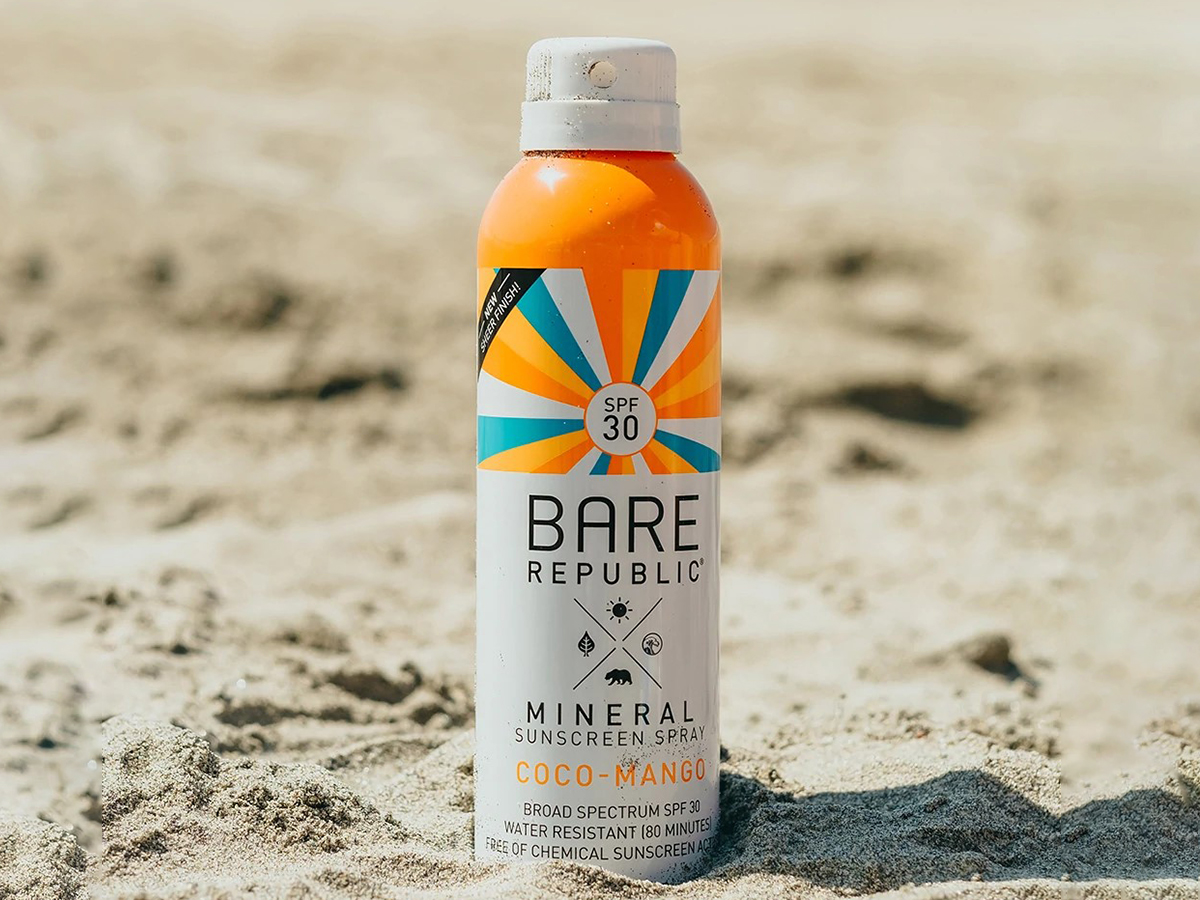 What to Look for in Good Sunscreen
Choosing a good quality sunscreen can be hard work, so knowing what to look for is the first step in the right direction. Firstly, it's important to know that there are two types; physical and chemical. Physical sunscreens use ingredients that physically block or reflect the sun from the skin to protect from UV rays. In contrast, chemical sunscreen protects the body by converting UV radiation into heat, which is then released from the body.
Physical
When looking for a physical sunscreen, look for ingredients like zinc dioxide or titanium dioxide. These ingredients will block out both UVA and UVB rays, providing very effective protection and working as soon as you apply. Due to the lack of chemicals, physical sunscreens are also great for those with sensitive skin. Keep in mind, this type will come off easier and leave white marks on your skin.
Chemical
When looking for a chemical sunscreen, look out for ones that include ingredients like benzophenone, oxybenzone, octinoxate, benzotriazoles, cinnamates and PABAs. These sunscreens are great if you prefer an easy application, are the active type or are often swimming, as they are more resistant to sweat and water. However, they also need more time to absorb, are not super friendly to the environment and need more reapplying.
Approvals
So when you're next browsing the shelves, look out for these things as well as TGA approval, broad-spectrum, which means it protects from both UVA and UVB radiation and water resistance. Also, ensure it has an SPF of 30+, as anything below that will provide an ineffective level of protection for Australia's scorching rays!
How to Properly Apply Sunscreen
It is crucial that we apply properly to ensure whatever one we buy is effective. Follow these steps to ensure you're slipping, sloping and slapping the right way!
Apply about 30 minutes before being in the sun to ensure it's absorbed by the skin and less likely to wash off in the water or if you sweat. Always be sure to reapply if you are partaking in exercise, swimming, or anything where your sunscreen may wash off. To apply, shake well if using a bottled sunscreen and use enough to cover your whole body, which is about a handful. Be careful not to miss a spot on any area of your body that will be exposed to the sun- that includes behind your ears! Apply a thick layer and be careful not to get it in your eyes or touch your eyes after applying- as this will sting!
Best Sunscreens for All Year Round
With so many options out there to choose from, we've broken it down for you- here are the best sunscreens for all year round.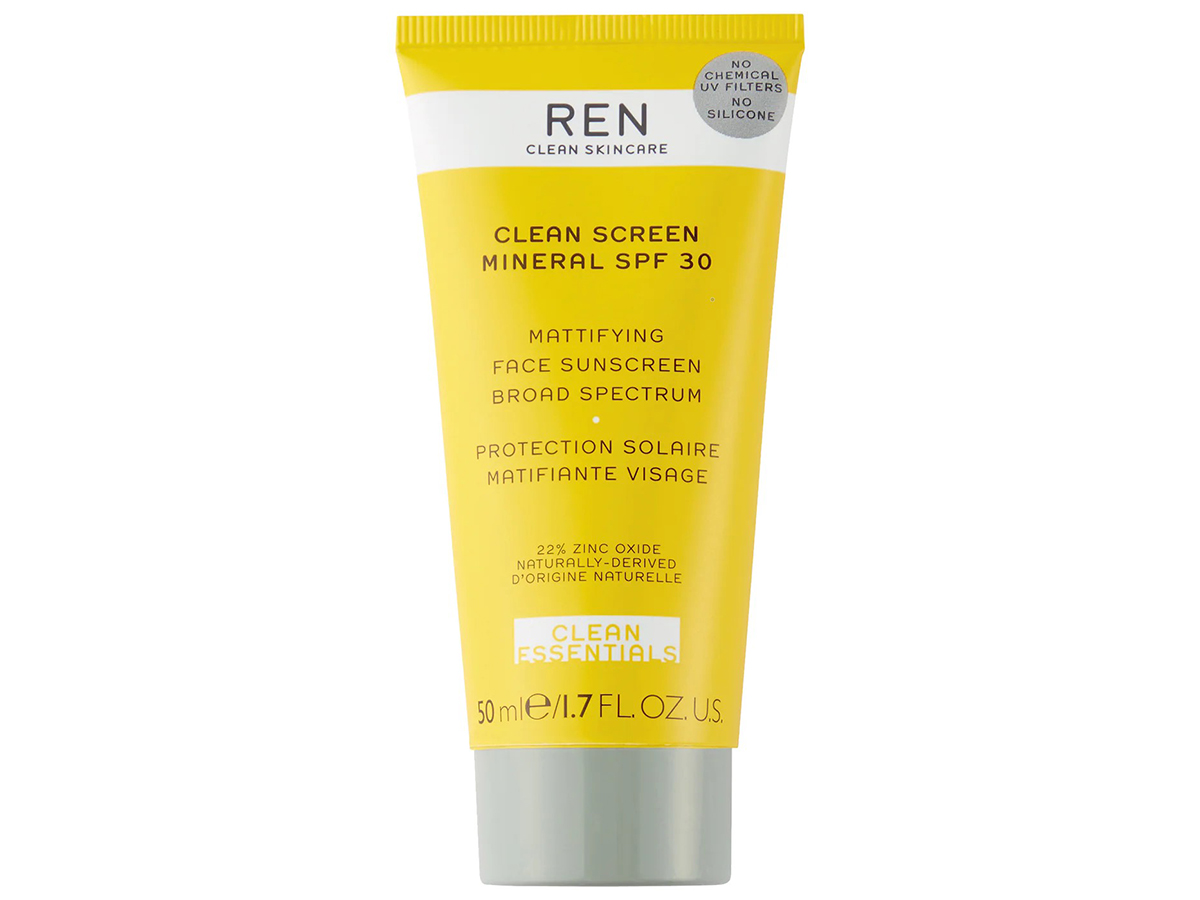 1. REN Clean Screen Mineral Mattifying Face Sunscreen
Leading skincare brand REN knows what's up when it comes to products that are kind to the skin, and the same goes for their sunscreen. Their sunscreen is designed specifically for the face and is a mattifying mineral SPF formulated to protect against UVA/UVB rays, free radicals, and premature aging. It's perfect for all skin types, and its ingredients include zinc oxide, which offers broad-spectrum protection, passion fruit extract that supports natural defence against free radicals and rice starch which leaves skin looking mattified. It is also vegan, gluten-free, cruelty-free, and comes in recyclable packaging- what more could you want?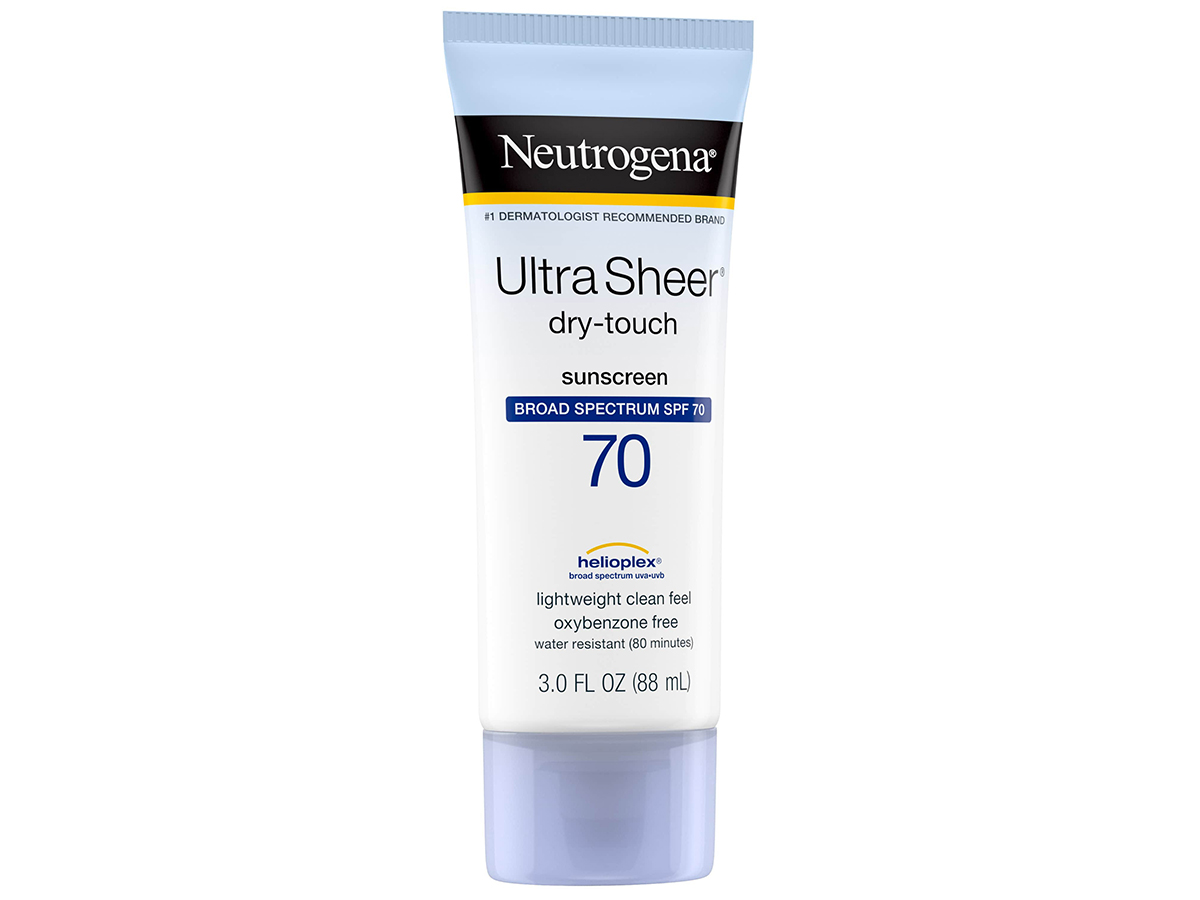 2. Neutrogena Ultra Sheer Dry-Touch Sunscreen
For those with skincare as a top priority, Neutrogena Ultra Sheer Dry-touch Sunscreen is a crowd favourite. The sunscreen effectively protects the skin from the suns rays whilst also looking after the skin, assisting in anti-ageing and offering an invisible, light-weight feel on your skin. It is non-comedogenic, which means it won't clog pores, is PABA-free, non-greasy and fast-absorbing. Like you're not even wearing sunscreen, ultra-sheer is sun protection you will actually like the feel of wearing!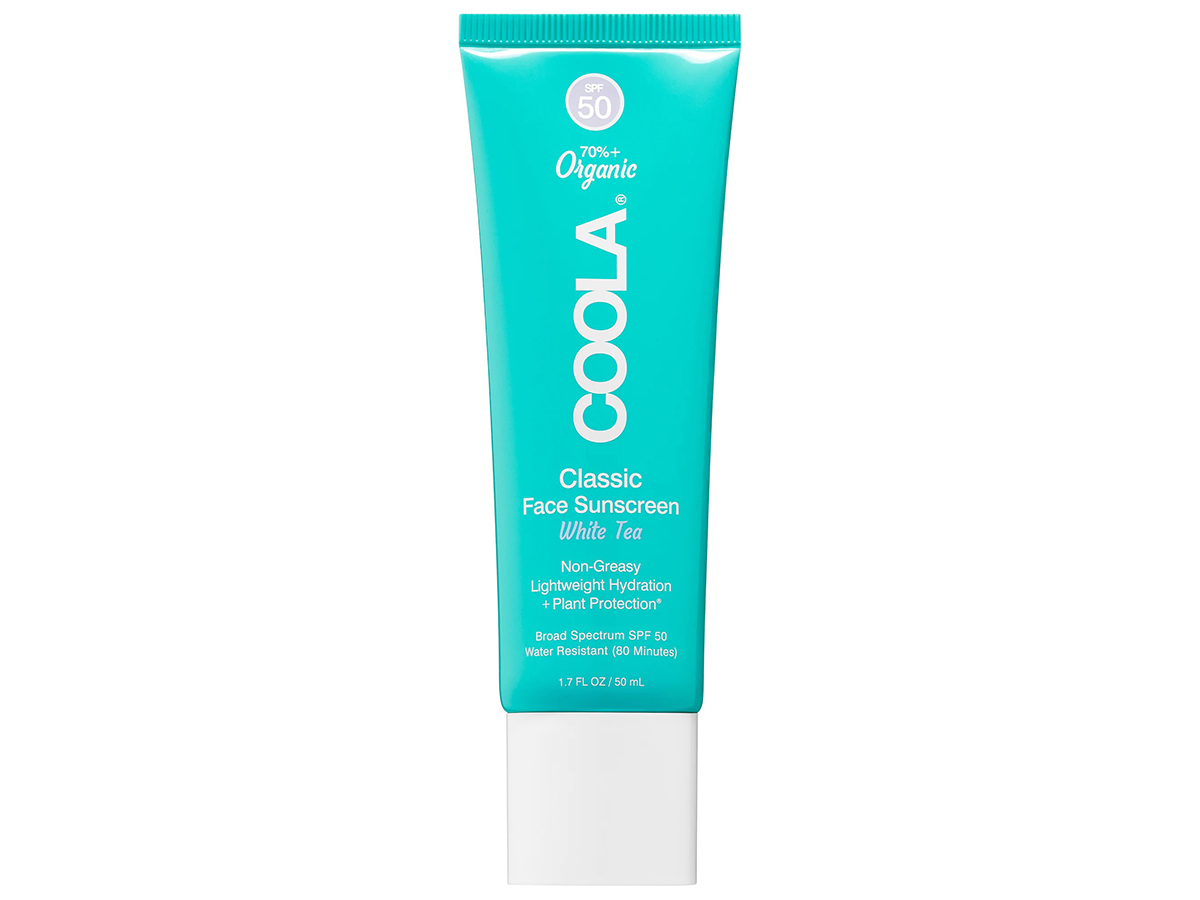 3. Coola Classic Face Sunscreen with White Tea
We love Coola's, another sunscreen targeted for use on the face for the skincare conscious among us. The non-oily sunscreen is effective enough for long days in the sun but light enough for the everyday use we should all be striving towards. This product draws on antioxidant-rich plant protection, which helps fight free radicals, hydrate and nurture skin. It is also water-resistant for up to 80 minutes, which means plenty of long swims!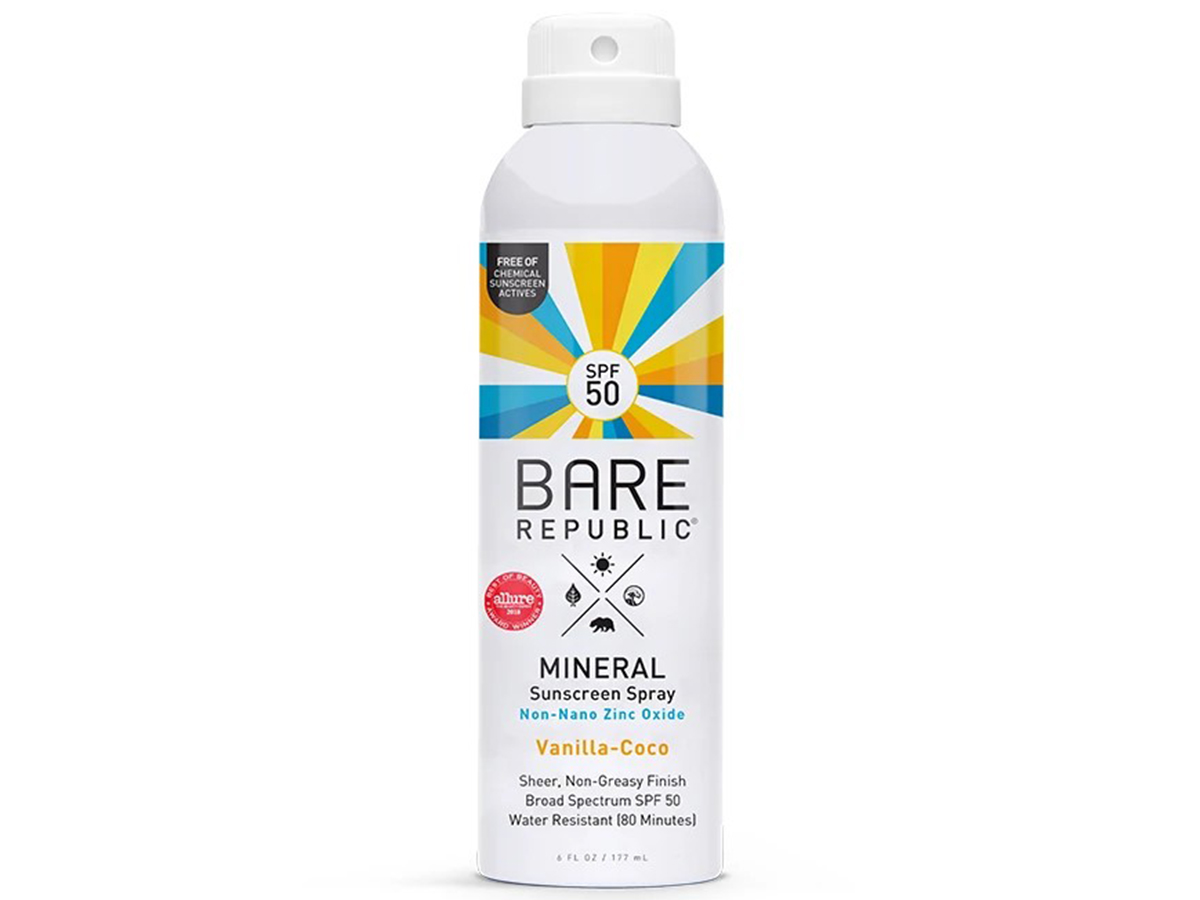 4. BARE Mineral Sport Spray
Sport-heads and the always-active- this one is for you! One of the best sunscreens if you're looking for something to withstand your daily adventures, BARE has created a sheer but tough formula in a convenient spray. It offers a layer of physical protection enhanced with antioxidant-rich hydrators, including grape, raspberry and carrot seed oils. Unlike most sprays, it offers chemical-active free broad-spectrum protection thanks to the use of non-nano minerals. You can feel protected without worrying about any nasties seeping their way into your precious skin!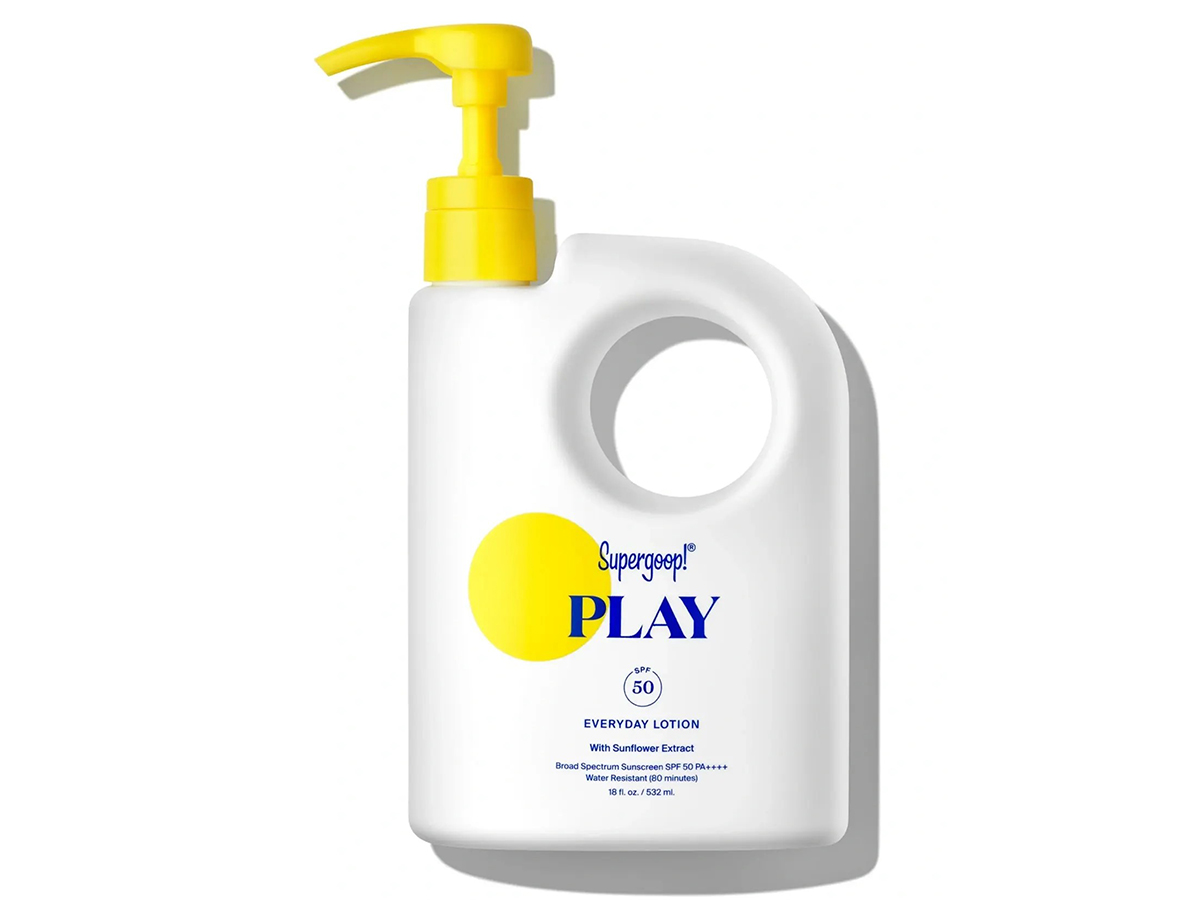 5. Supergoop PLAY Everyday Lotion with Sunflower Extract
One of the best sunscreens with the whole body in mind, Supergoop has you covered. Their broad spectrum SPF 50 lotion for the face and body is hydrating, fast-absorbing and offers 50+ SPF protection. It's perfect for long days at the beach or by the pool, formulated to be water- and sweat-resistant for up to 80 minutes. It also comes in big bottles, so you will never have to worry about running out!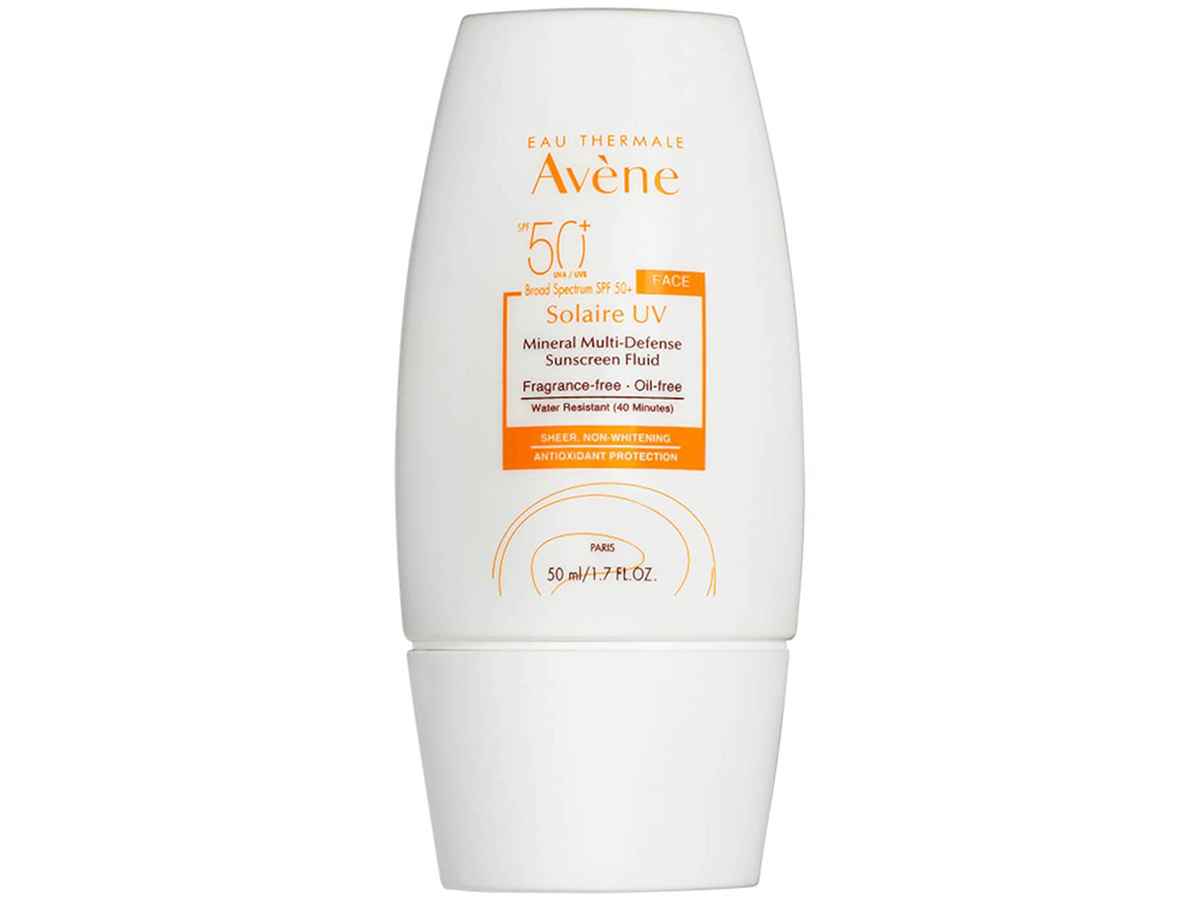 6. Avene Solaire UV Mineral Multi-Defense Sunscreen
Avene are experts at everything when it comes to skincare, especially products that are gentle on the skin. Their 100% mineral sunscreen provides broad-spectrum UV protection whilst hosting a range of skin-enhancing benefits at the same time. Not only does it defend from UV, but it also soothes and calms sensitive skin and helps with skin redness. You can also always count on Avene's products being safe for the skin, their product is approved by the National Eczema Association and Oncology-safe skin solution.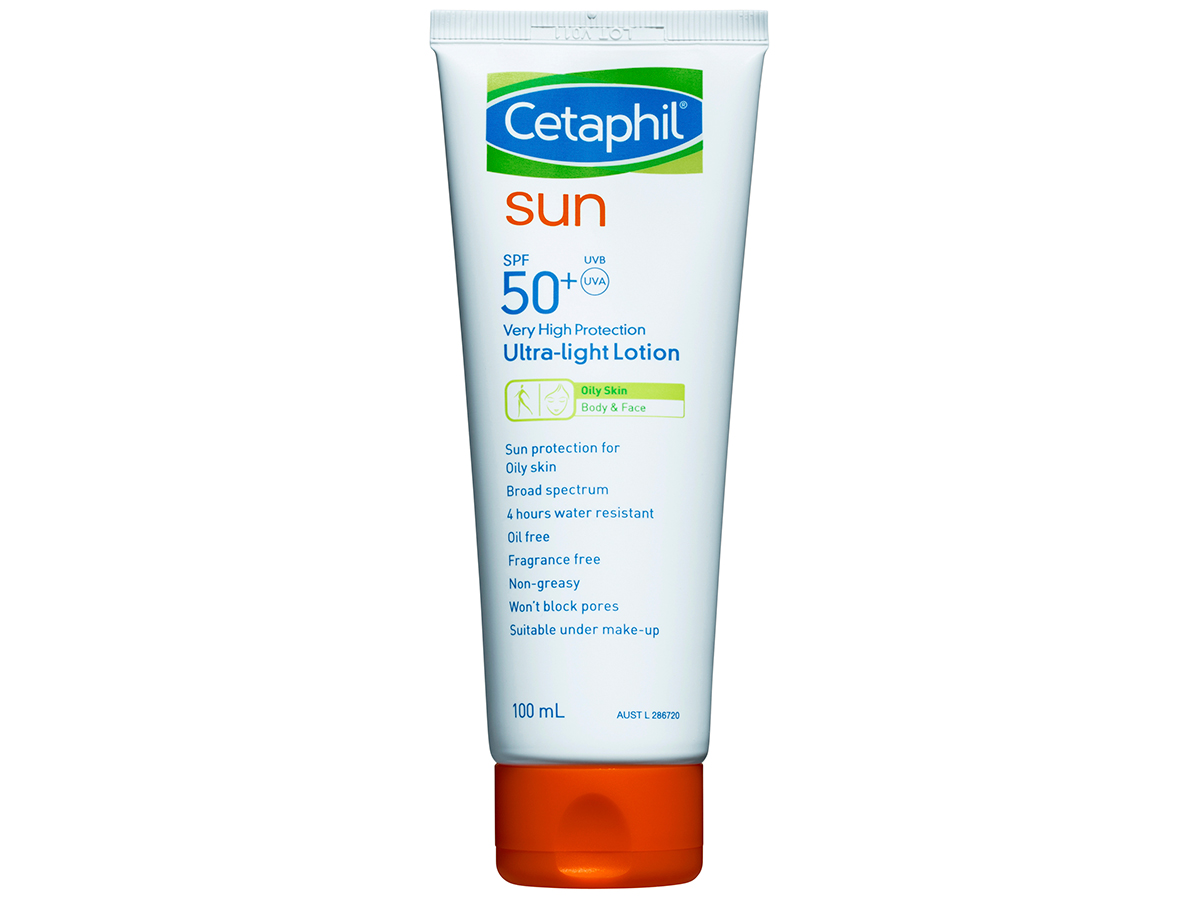 7. Cetaphil Sun Ultra Light Lotion
Do you have oily skin? Cetaphil Sun Ultra-light Lotion SPF 50+ is a sunscreen carefully formulated for those of the oily-skin variety. It is perfect for both the face and the body and is suitable for everyday use. The best thing about this sunscreen is its ultra-light feel, while still providing super strong protection, even offering up to four hours of water resistance.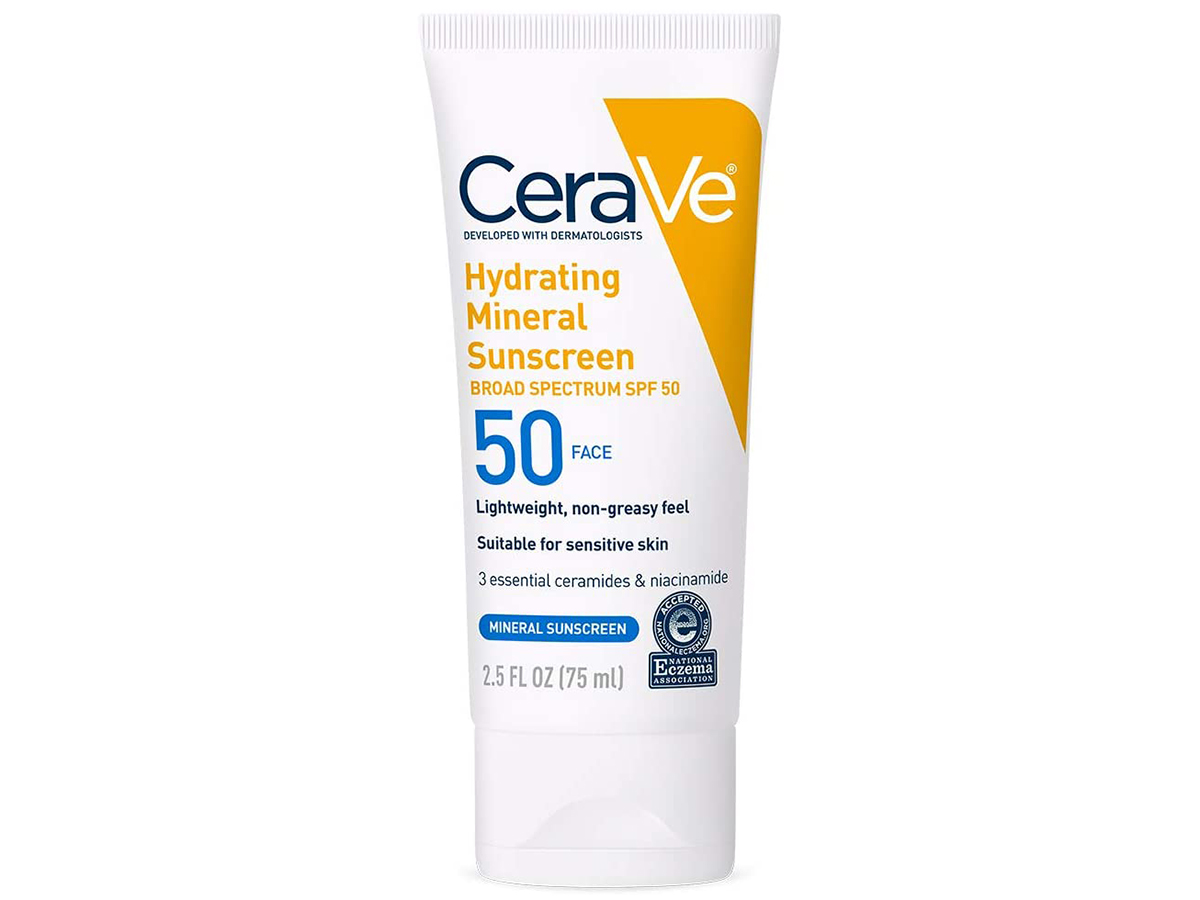 8. CeraVe Hydrating Mineral Sunscreen
One of the best sunscreens for those on the opposite end of the spectrum dealing with dry skin, CeraVe is your new best friend, if it isn't already! The physical mineral-based sunscreen offers premium protection by reflecting UVA/UVB rays. CeraVe keeps things super simple with just three essential ceramides that work wonders in helping to restore the skin's natural barrier and lock in moisture. It is free of all the nasty stuff and gentle on the skin, perfect for those dealing with eczema or other skin-sensitivity issues.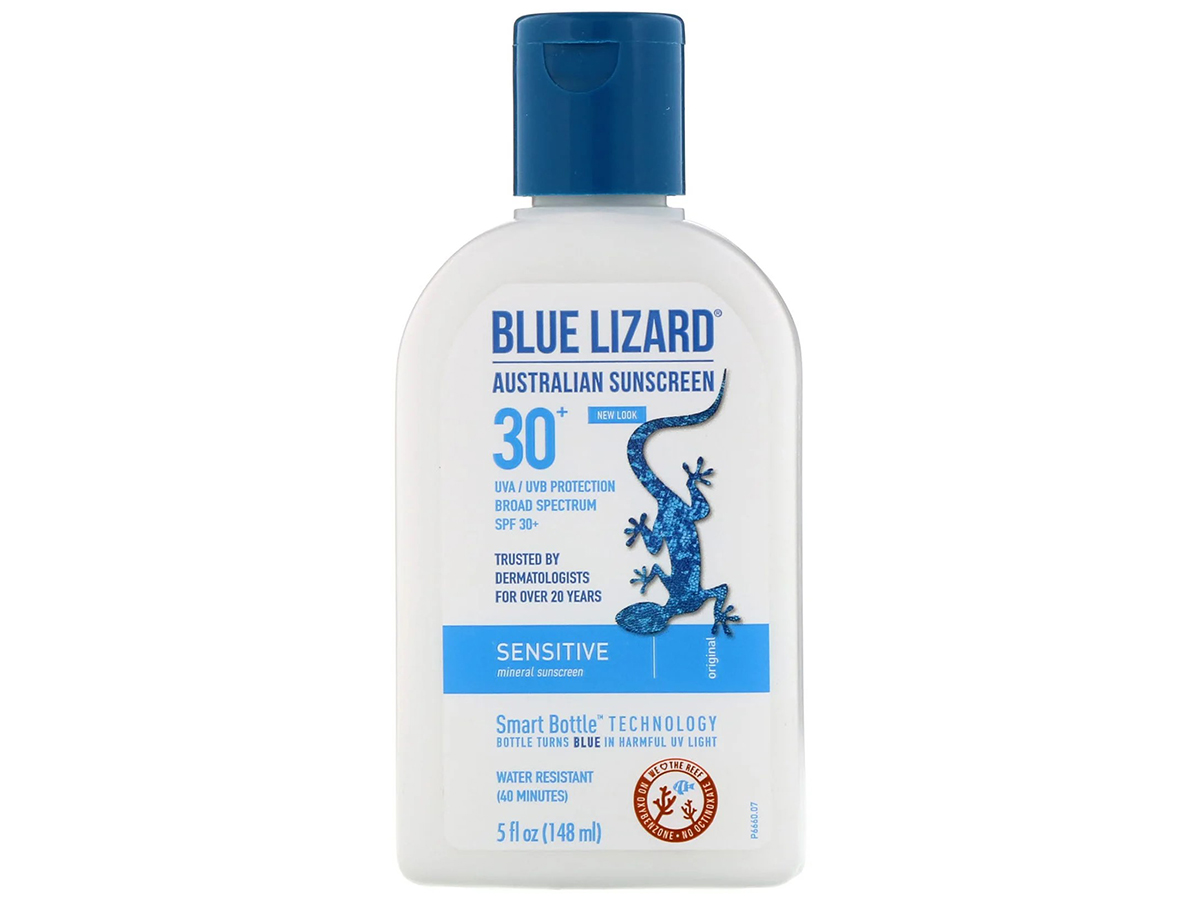 9. Blue Lizard Australian Sunscreen
Proudly protecting Aussies from our harsh sun for decades, Blue Lizard is named after a chameleon that changes colour to protect itself, and just like the lizard, your bottle will change colour in harmful UV rays reminding you to apply! The mineral sunscreen offers UVA/UVB protection and is water-resistant for up to 40 Minutes. As a proudly Aussie product, it is free from Oxybenzone and Octinoxate to help protect the delicate ecosystem of the world's coral reefs, just like our precious Great barrier Reef.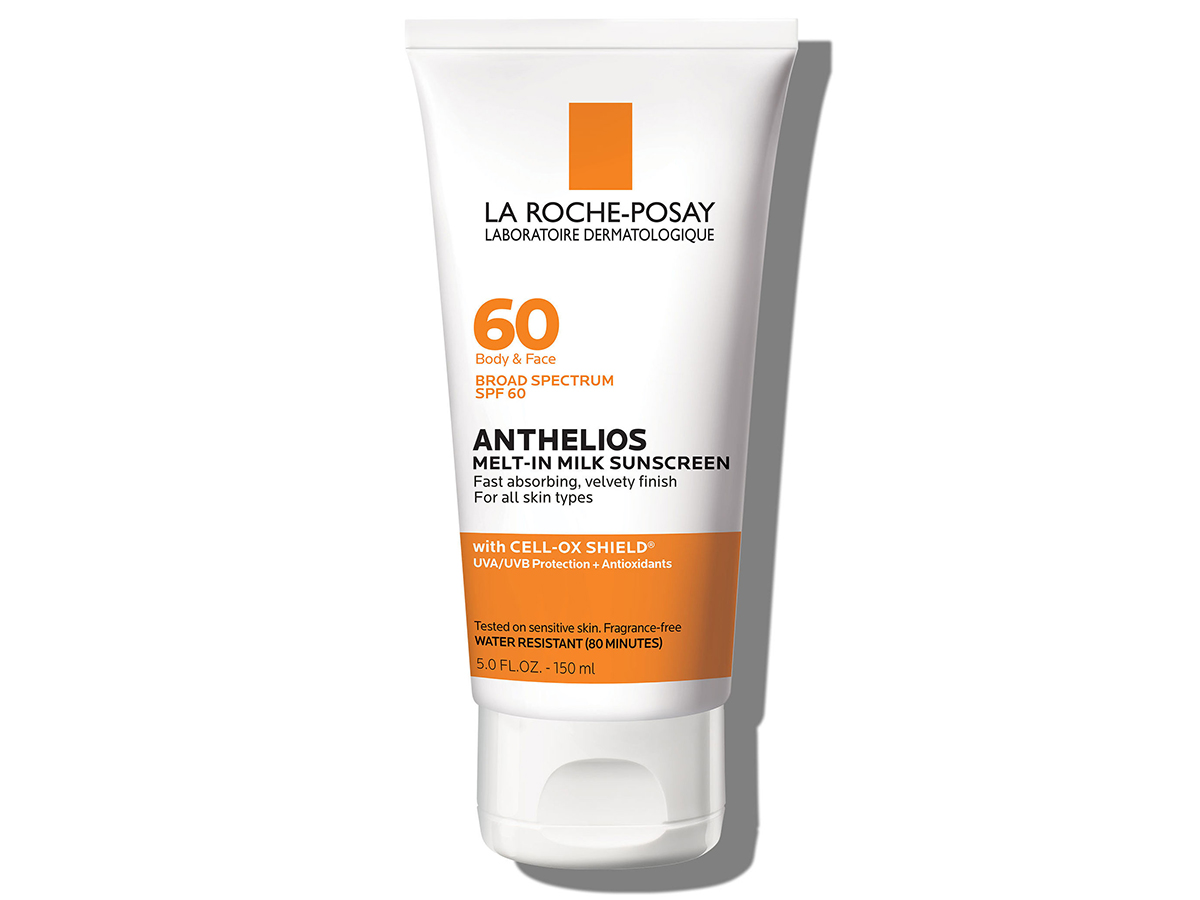 10. La Roche Posay Anthelios Melt-In Milk
For all the high-rollers out there looking for one of the best sunscreens on the market, La Roche's Melt-In Milk won't let you down. Not only is the sunscreen SPF 60+, it also offers advanced protection in a fast-absorbing, velvety texture that leaves skin hydrated and smooth. It is rich with antioxidants- enough in itself to be a staple in your daily skincare routine while also working to protect you from the effects of the sun.
General FAQs
Can you apply sunscreen when wet?
For most effective results, it is best to apply sunscreen when dry.
What is the best sunscreen for sensitive skin?
The best sunscreen for sensitive skin is CeraVe Hydrating Mineral Sunscreen.
Who makes the best everyday sunscreen?
Neutrogena makes the best everyday sunscreen with their Ultra Sheer Dry-Touch Sunscreen.
What is the best sunscreen for face?
REN Clean Screen Mineral Mattifying face Sunscreen is the best sunscreen for the face due to its mattifying properties.