5 Biggest Whisky Myths Debunked by Glenmorangie's Brendan McCarron
There's something unmistakably refined about a good whisky on the rocks. It could be the subtle presentation, that allows for the simplicity of the spirit to shine through unequivocally. It may be the sunset glow that seems to capture light and reflect out into all parts of the crystal that encases it. Whatever it is that gives whisky its mystique, few can deny the drink's cultural significance, but not everyone is a fan. For new whisky drinkers or those who haven't fallen for the charm of the dram, the sharp, crisp spirit may offer up some rather painful memories.
"For most people that admit they don't like whisky, if you ask them about their first time; more often than not, you'll find it's not been a very pleasant experience," Brendan McCarron, head of maturing stock at Scottish whisky icon The Glenmorangie Co. jokes. "Usually you ask them 'how did you drink it?' and almost always, the answer is 'oh, somebody gave it to me, I didn't want it so I just forced down as quick as I could'." It's a sentiment we can all relate to. Everyone's been betrayed by an alcoholic beverage at least once in their lifetime, and we rarely find the resolve to forgive. But McCarron believes that even if your first whisky experience left a sour taste in your mouth, it shouldn't be enough to sever the relationship. In fact, for new whisky drinkers, there's never been a better time to get into the spirit, literally.
McCarron would know. The head of maturing stocks has been with Glenmorangie since 2014, having amassed over a decade working with fine whisky. We sat down with Brendan to talk through the five biggest myths new whisky drinkers fall for.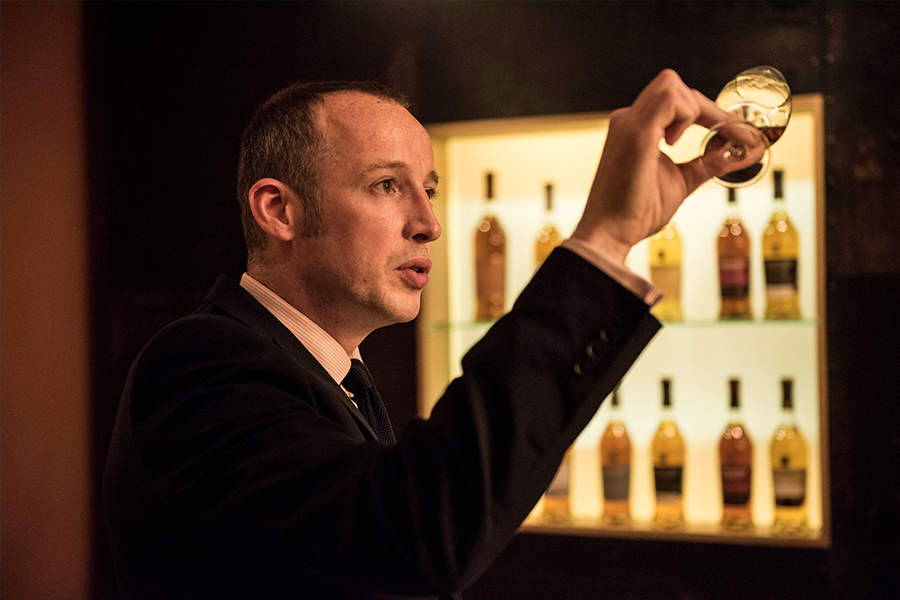 1. You Can't Add Anything to It
Turns out your dad was wrong, adding things to whisky won't ruin the flavour. Instead, McCarron says it's all about the experience. "Don't be in a rush, feel free to add water," he says. "If you want to, after you've added water, then feel free to add ice next and see how it changes and develops. After all, it's only three ingredients that make up all of these different things, so adding even subtle elements is a fine art."
In fact, McCarron says that a number of new trends are helping people to understand the complex flavours of whisky. "One trend I've noticed is that people are going low-strength with whisky; having it quite long cocktails. Highballs are really big and have been for a couple of years, but they seem to be getting bigger."
2. You Have to Go It Alone
It's funny to think, but when we talk about fine whisky, it rarely conjures up social images. We regularly view whisky as a drink of solitude or self-reflection, to be enjoyed by yourself in times of quiet contemplation. But in reality, whisky is a spirit of celebration. "Whisky is something to be shared between friends," McCarron says. "I remember when I was young, you would only have whisky at a wake, or a wedding, special event or celebration, but that line of thinking is changing."
One of the major reasons that new drinkers struggle to break into whisky is that they don't know what they're doing. This idea that you have to research, purchase, sample and reflect on your own is an outdated tripe. McCarron says the journey to discovering your ideal flavour is one that should be enjoyed with others, preferably someone with a bit of knowledge.
"If you have enough time and you give people some of the history and some of the obvious flavours to expect, without telling them exactly what it's going to taste like, they definitely enjoy it more," he says. "If you're young, unsure of it and trying to get into whisky, I always say rather than spending all your money on one bottle of whisky, go to a really good quality whisky bar, explain yourself to the bartender, explain what money you have and ask him to get you a range of things to try. The people who work in whisky bars nowadays; their education is outstanding."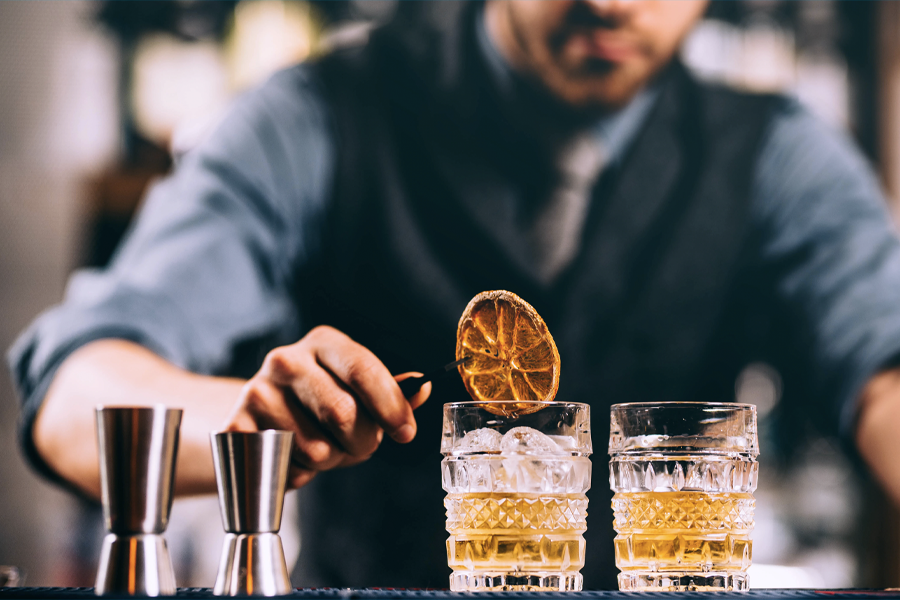 3. Older Equals Better
Sure, we've all heard the whisky-snob in our friendship circle talk about his new 25-year scotch. And while there's no denying a heavily matured whisky can produce some fantastic flavours, it's not always a case of older equals better. When it comes to beginner whisky drinkers, it can actually be quite the opposite.
The Glenmorangie head of maturing stocks believes this may be the hardest whisky myth to dispel. "The notion of a beginner whisky will be slightly different for every palette," he says. "If you're just starting out, don't go after something super rare, something that is super old and don't go after something that is cask-strength. Something that is in the region of 10-12 years would be the first place I'd be going to."
4. It's a Man's Drink
"This one drives me insane," McCarron laughs. "It's always been something people say, but I think the stereotypical approach to drinking is changing. I remember when I was younger, red wine was seen a man's drink and white wine was a woman's drink; what nonsense that is."
McCarron says as a whisky drinker, man or woman, you shouldn't be concerned about appearance. Palettes differ from person to person, so assuming that you'll look more manly because you drink a cask-strength isn't always true. For new whisky drinkers, the Glenmorangie champion suggests something more dulcet to whet the appetite. "Between 40 and 46 per cent alcohol is the prime spot, and then you can start adding water to bring it down a bit," he says.
5. There's a Whisky for Everyone
But above all else, there is one whisky myth that McCarron holds higher than others. "You hear it all the time. There's a whisky for everyone, you just haven't found it yet; it's not entirely true," he says. What matters instead, he reveals, is that you understand what it is about whisky you do and don't like. Chances are, once you understand your palette, you'll be better placed to uncover the flavours that match.
"There are a few ways to do it," McCarron says. "If you know someone who has a little bit of information it always helps. If you can explain the difference between a blend and a single, it takes them on that journey. One of the best things you can do is try things. If you can try a classically matured whisky in a bourbon cask, a whisky that is bigger on sherry and a whisky that is smoky, you can start talking through how they taste and what palettes they suit."
Well, good news for new whisky drinkers; Glenmorangie has just released its Traveller's Exclusive Range, which features just those.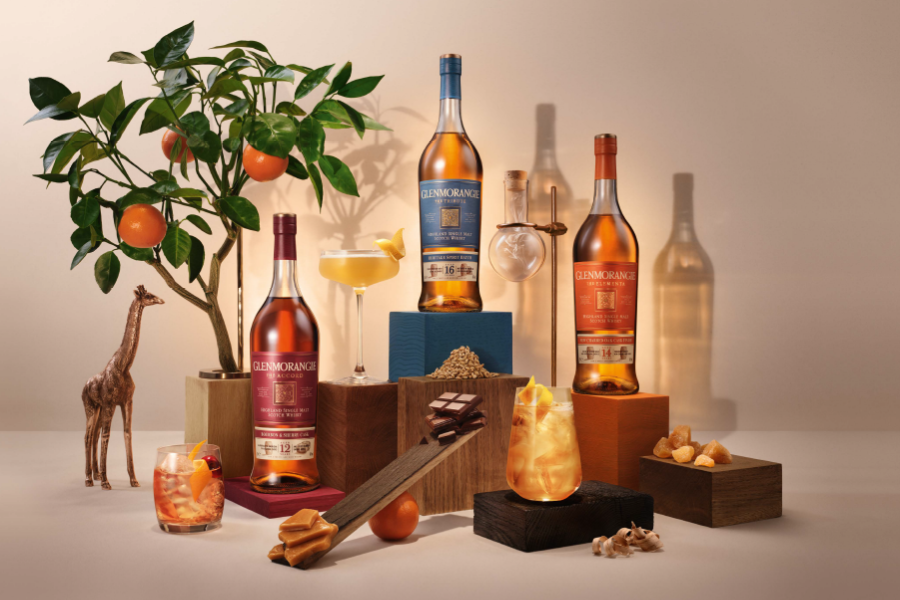 Glenmorangie Traveller's Exclusive Whisky Range
Released this month, the new selection is available exclusively through duty-free outlets and features three beautifully crafted single malt whiskies; each offering a journey through age, texture and tasting notes. The Traveller's Exclusive range kicks off first with the Glenmorangie Accord; a fruity and rich 12-year-old whisky that marries bourbon and Oloroso sherry casks to create a rich bronze finish. Drinkers will notice a thick, viscous mouthfeel that culminates in a trickling of gentle spices, brown sugar and vanilla. The Glenmorangie Accord is chill-filtered and bottled at 43% ABV, making it well within McCarron's ideal proof range.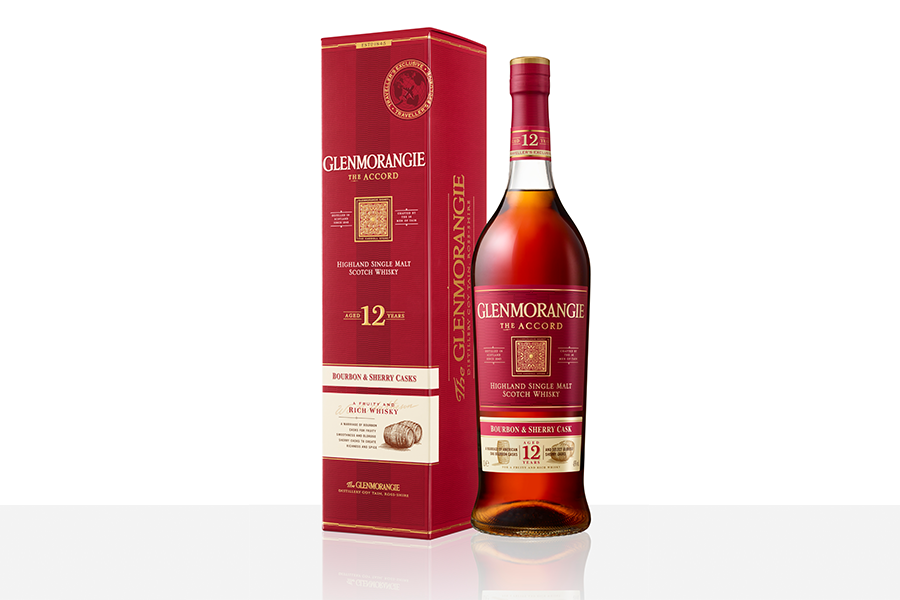 Next on the list is the Glenmorangie Elementa; a spicy and deep 14-year-old whisky finished in new charred oak casks. "When you use virgin charred oak, usually you used ex-bourbon casks. The bourbon industry in American will use a brand-new cask every time and then sell them and we'll use them because that suits our maturation," McCarron says. "This one starts its life in ex-bourbon and is then finished in a completely new charred oak, so it makes it pop with vanilla, cream, fruit and spice." The Glenmorangie Elementa features a massively spicy mouthfeel that is immediately followed by ginger-flavoured chocolate and baked peaches, finishing with dry spiciness to offset the sweetness.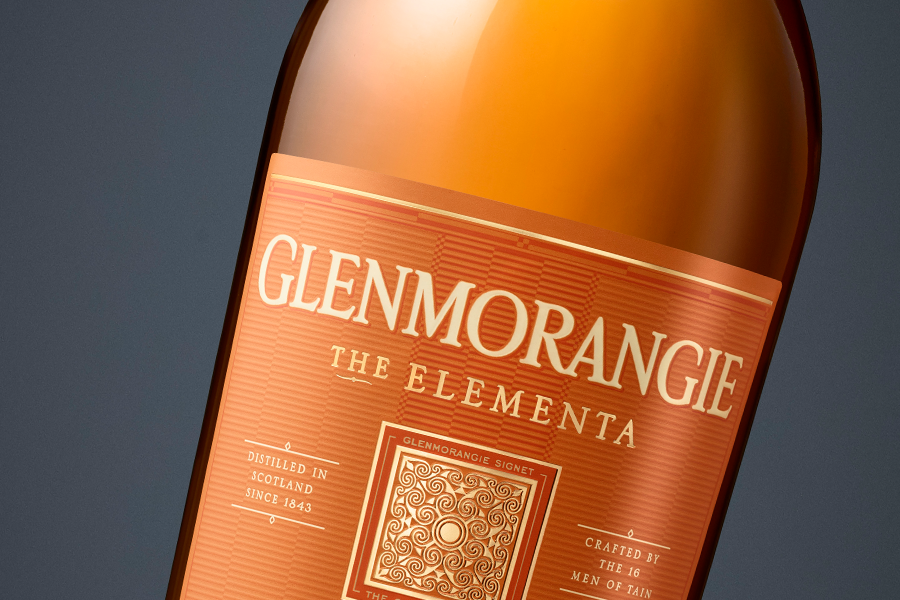 The final whisky in the Glenmorangie Traveller's Exclusive Range is the Tribute. A zesty and rounded 16-year-old whisky created from a heritage spirit batch, the Glenmorangie Tribute is a rare departure from the norm for the Scottish icon. "Usually smoky whiskies are only from certain distilleries and very, very famously Glenmorangie does not have peat smoke in it," McCarron says. "Sixteen to seventeen years ago, my boss started playing and laying down some smoky Glenmorangie batches and the Tribute is the result. This bottle is about half smoky and half not-smoky, we don't want to blow people's heads off." The subtle smoke is met on the nose by hints of vanilla, a distinctive grassy note and with the tiniest hint of lemon and orange. From there, the smoked vanilla cream flavour shines through the classic Glenmorangie sweetness, before finishing with a light peat touch and further citrus notes and oak smoke.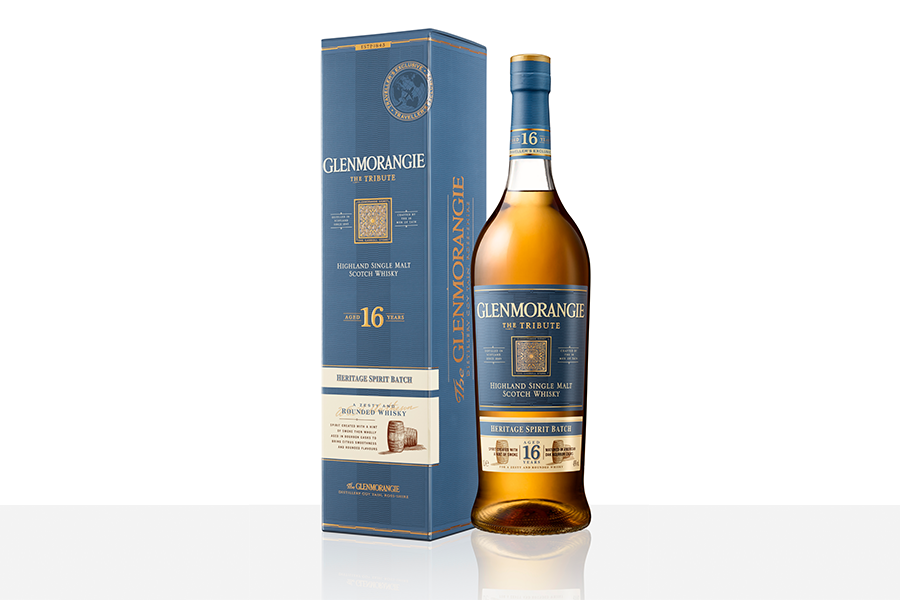 McCarron said that the new range was the perfect introductory point for those looking to break into the world of whisky.  "For over 175 years, Glenmorangie has pioneered the distilling process and, as a result, we've given birth to some of the world's most renowned whiskies. This new range brings all of that experience to bear, and has been hand-crafted by Dr Bill Lumsden, our director of distilling, whisky creation & whisky stocks, and myself with our expert Whisky Creation Team. It's certainly a nod to the Men of Tain who came before us, and have passed their skills down from generation to generation."
The Glenmorangie Traveller's Exclusive Range is available at Sydney Duty Free now and includes The Accord (RRSP $103), The Elementa (RRSP $120) and The Tribute (RRSP $154).