30 Best Non-Alcoholic Beer Brands
Our list of the best non-alcoholic beer brands covers our favourites from Australia and around the world. There's never been a better time to round up the best because thanks to a surge in more 'health conscience' drinkers there are more alcohol-free beers and brands on the market than ever before. Each one delivers a surprisingly authentic taste, minus the potential hangover and a beer gut.
Our list of the best non-alcoholic beers, where you'll find familiar brands and new ones that specialise in the zero alcohol variety. Sure, you've probably heard of Carlton Zero and Coopers Ultra Light Birell, but what about NORT, Clausthaler Lemon Radler or Maisel's Weisse Alkoholfrei? As we said, you definitely have your options. Here's to drinking alcohol-free beer.
Related: Looking for more non-alcoholic drinks? Check out our guide to the best drinks here.
How Man of Many Chose this List of Non-Alcoholic Beer Brands
When it comes to Man of Many's list of the best non-alcoholic beers money can buy, it goes without saying, that expertise is key. While we've tasted every beer on this list, we've also turned to the wider public for their overall ratings. Our list takes into account three major perspectives to determine the overall rating. In addition to our own opinions, we take into account reviews via alcohol retailer Dan Murphys and the Australian non-alcoholic drinks retailers Sans Drinks and Craft Zero. We then collate the information together and measure the beers via overall flavour profile, reader ratings and commercial availability, meaning one-off craft beers and special editions aren't likely to top the list.
Best Non-Alcoholic Beers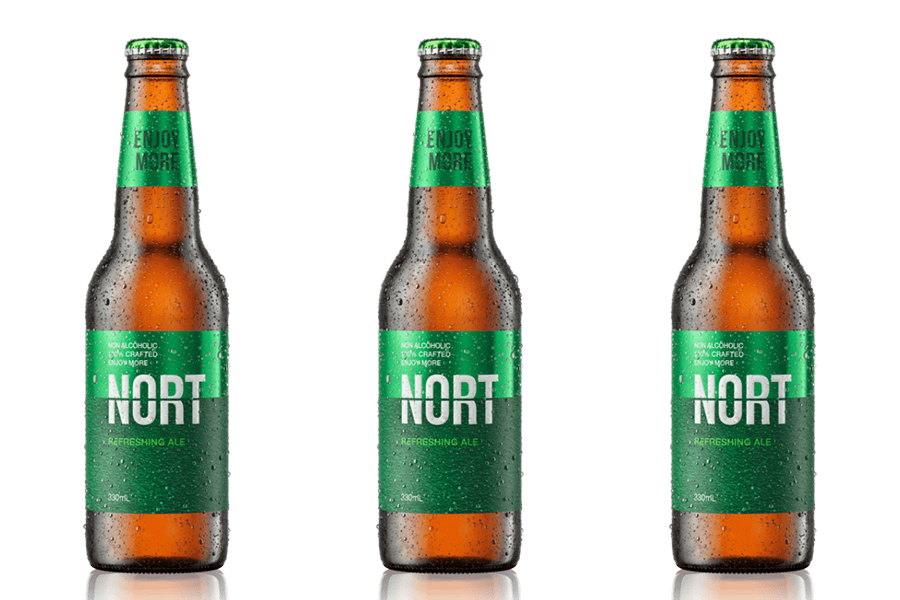 1. Nort Beer
Keep the flavour! Nort Beer is a 100% Australian-owned and operated brewery with a focus on creating the most refreshing zero per cent beers money can buy. The beers are big on flavour and zero on everything else. We're talking a low-cal, zero per cent beer, that is plant-based so you can enjoy it more often. This refreshing ale carries a fruity aroma and refreshing crisp that you can swim, parent, exercise, work and even drive after.
This is a personal favourite of the team here at Man of Many, and they've just released their highly anticipated XPA, IPA and Pacific Ale. We've tried all three and promise these are some seriously tasty craft-style zero alcohol beers for the fruit lovers out there.
Country of origin: Australia
Volume: 330ml can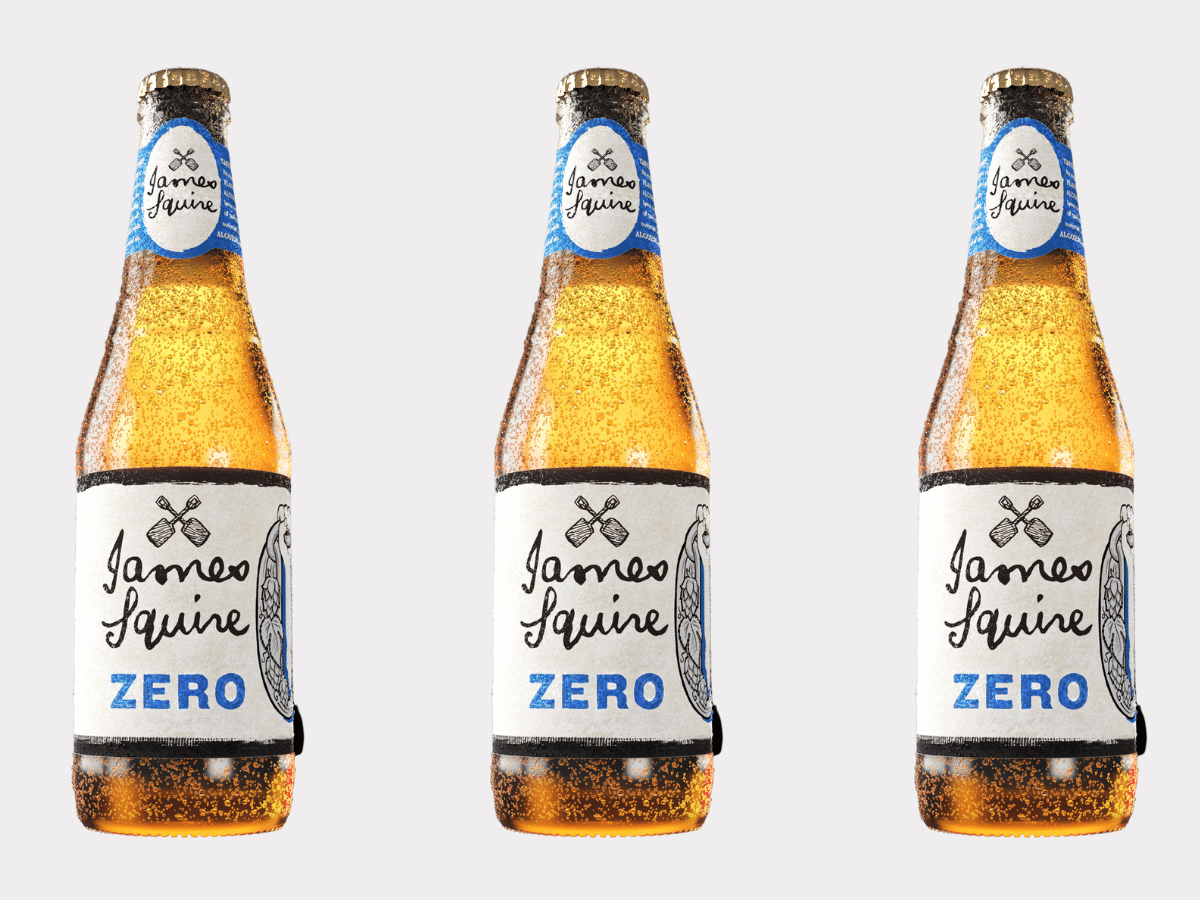 2. James Squire Zero
It's only been a couple of weeks since premium brewer, James Squire entered the alcohol-free market with the launch of James Squire Zero. The launch brought their brewing heritage and credentials to an increasingly thirsty audience of zero-alcohol lovers, and we couldn't wait to get our greasy mitts around a six-pack. Perfect for those who seek to avoid 'fruit beers' and are more than satisfied with a premium brew, James Squire Zero features all the refreshing flavours of a full-strength beer. We expect Zero to follow the footsteps of James Squire Ginger Beer, the number one alcoholic ginger beer in Australia.
Country of origin: Australia
Closure: Twist Top
Volume: 345ml bottle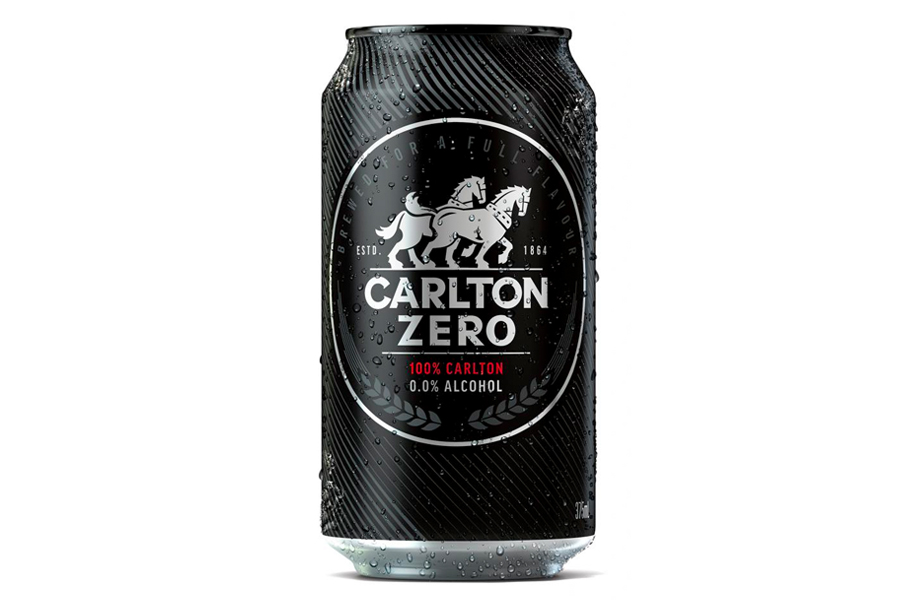 3. Carlton Zero
A perennial favourite amongst sober sippers here in Australia, Carlton non-alcoholic beer (aka Carlton Zero) makes for the perfect summertime beverage. Having been crafted with the same care, quality, and ingredients as the brand's other output, it delivers a fruity aroma and robust, hoppy flavour.
Country of origin: Australia
Volume: 375ml can
4. Athletic Brewing Co.
'Non-alcoholic' and 'craft beer' are two words we love to hear at Man of Many and Athletic Brewing Co. is here to freshen up the industry by exhibiting full-bodied flavours from their staples – Upside Down and Run Wild – alongside a host of special-release beers. Experimenting and pushing the rules in the name of the full-bodied flavour is the aim of the game for Athletic Brewing, and to figure out how on earth they achieve such, we asked founders Bill Shufelt and John Walker what they love about these fully-fermented drops.
"What I really enjoy about 'fully fermented' non-alcoholic beers is the body, the mouthfeel and the vibrant expression of the incredible ingredients in their original state – there is a harmony that these ingredients embody when they are left to their own devices."
"When creating hazy brews there is a myriad of 'tricks' we can deploy from less flocculant yeast strains to different filtration or centrifugation techniques to hops and malts that can impart more haze – we like to design backwards, thinking about the mouthfeel, the aroma and the flavours and use that to guide us in selecting the best ingredients and processes for the job."
These beers don't just taste "good for a non-alcoholic beer" they taste good full stop.
Buy it here (Athletic Brewing Co.)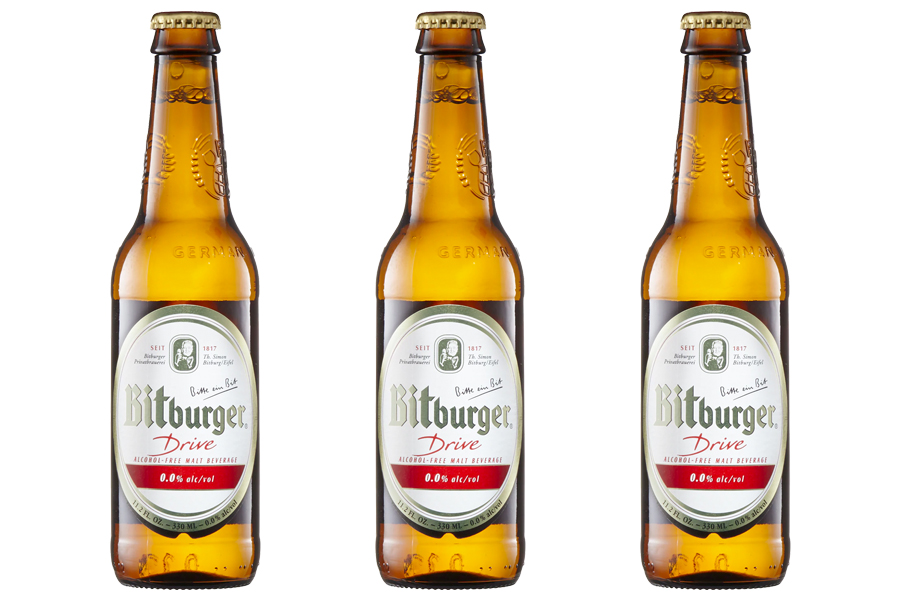 5. Bitburger Drive 0%
One of the best-selling brands in Germany, Bitburger remains synonymous with a classic and refreshing taste. Its non-alcoholic beer proves to be no exception to the norm, imparting with the qualities of a quintessential German pilsner.
Country of origin: Germany
Volume: 330ml bottle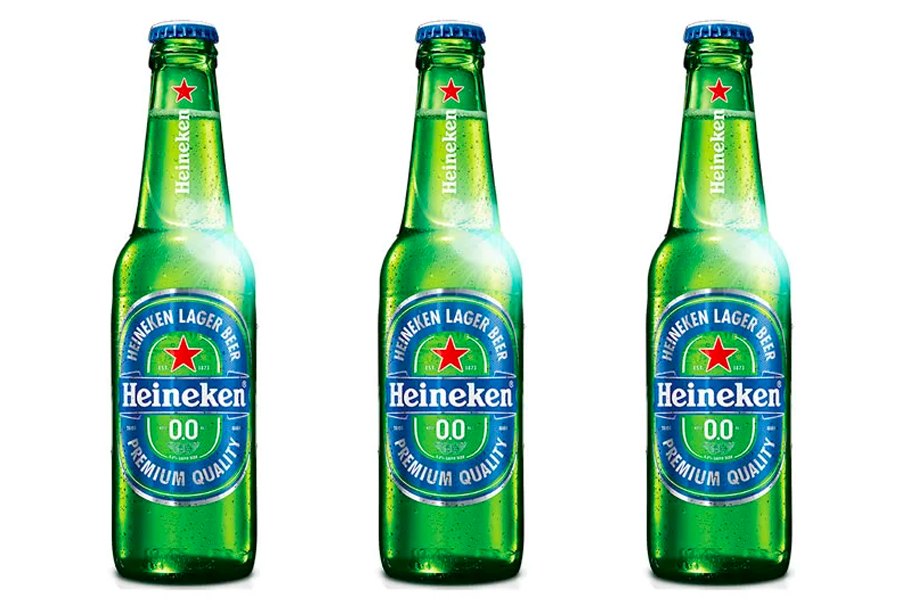 6. Heineken 0.0 Non Alcoholic Lager
When perusing the non-alcoholic beer selection over on BWS, you can do no wrong in picking up a case of Heineken 0.0. The brand crafts it like a normal lager before evaporating the alcohol, resulting in a taste that's crisp, clean, and thoroughly reliable.
Country of origin: Netherlands
Volume: 330ml bottle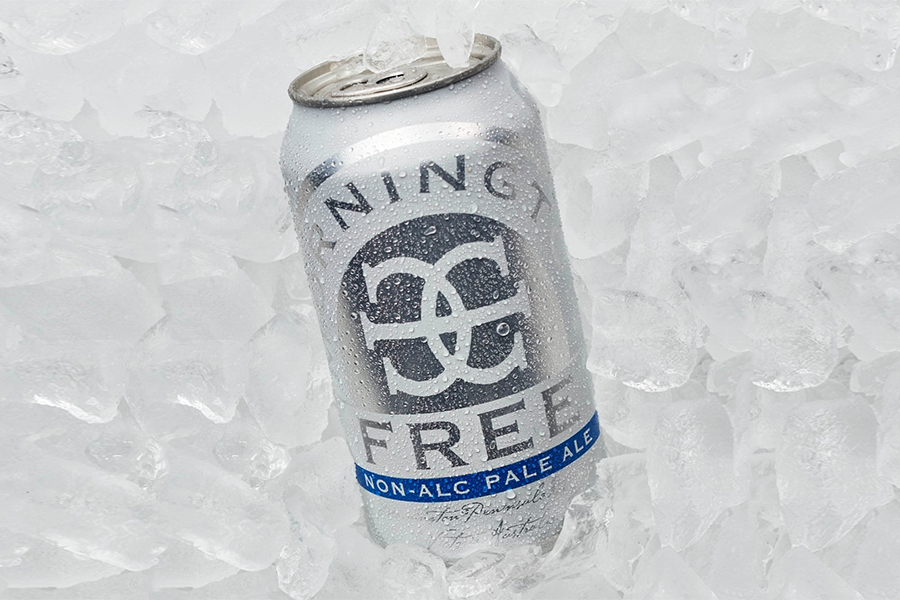 7. Mornington Peninsula Brewery Mornington Free
Mornington Penninsula Brewery recently announced the launch of their Mornington Free Pale Ale. It's the brands first foray into the non-alcohol sector, marking the scene as the first Pale Ale offering from an award-winning craft brewery. Unlike many of its competitors, Mornington Penninsula Brewery (MPB) starts the brewing process from scratch. Forget stripping the alcohol and flavour out of a full-strength. MPB starts from the beginning and creates a delicious and refreshing bevvy with less than 0.5% ABV.
Country of origin: Australia
Volume: 330ml can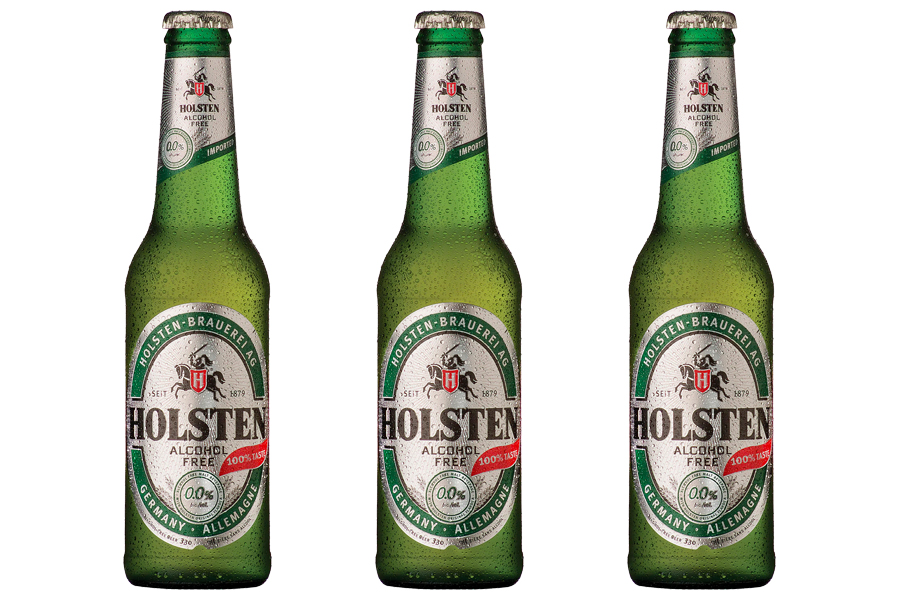 8. Holsten Alcohol-Free
Holsten is one of the most popular brands in Germany and with good reason. Its non-alcoholic beer has everything you can ask for in a German pilsner…unless you're asking for alcohol.
Country of origin: Germany
Volume: 330ml can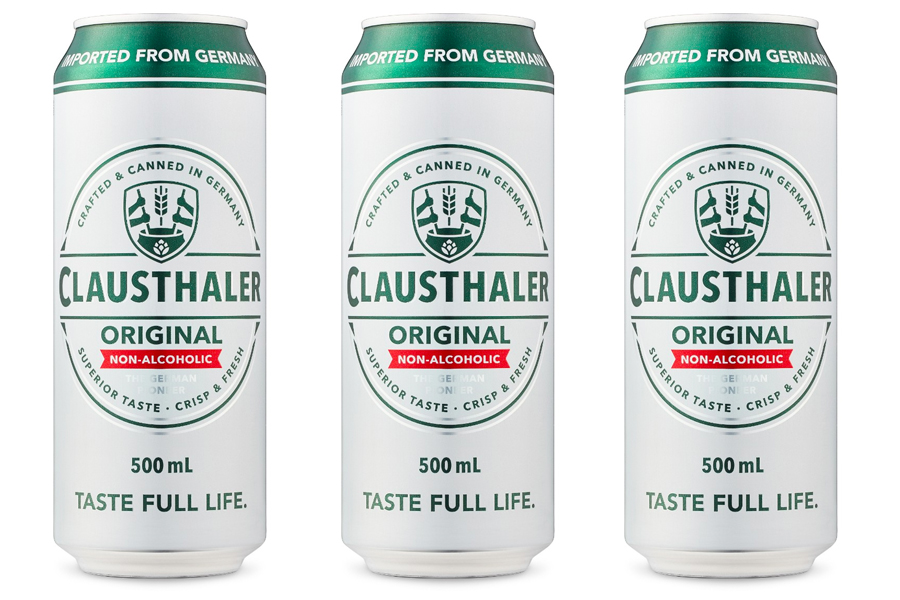 9. Clausthaler Premium NA Lager
You won't find this alcohol-free beer on BWS or Dan Murphy's, but don't take that to mean you shouldn't hunt it down. Brewed exclusively in Frankfurt—and in accordance with the German Purity Law of 1516—the beer balances sweetness and spice before closing out on a hoppy finish. This is the most popular alcohol-free beer brand in Europe. One sip and you'll know why.
Country of origin: Germany
Volume: 330ml bottle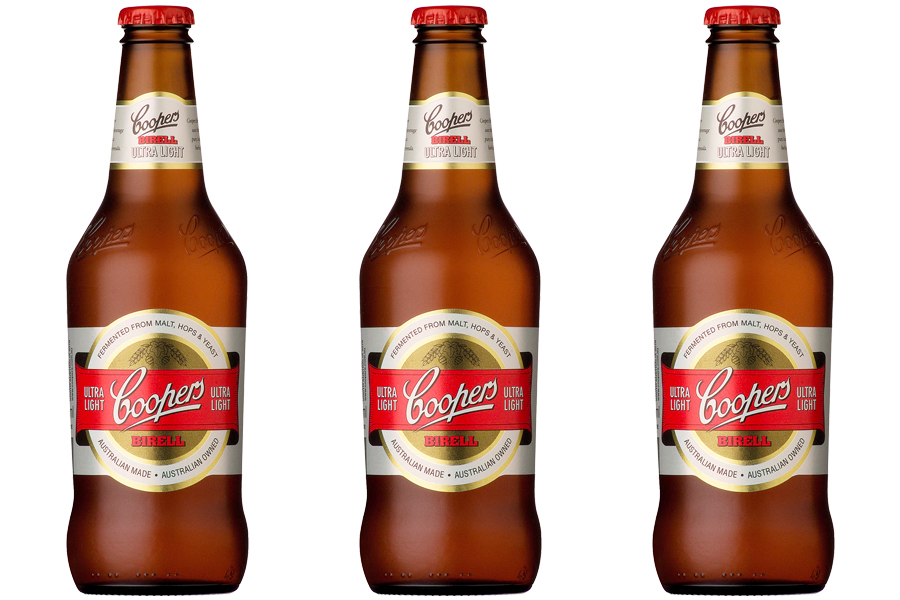 10. Coopers Ultra Light Birell
For one of the best non-alcoholic beers in Australia, look no further than one of the nation's biggest brands. That brand is Coopers and it knows how to craft some delicious suds. Here you'll find vibrant colour, full-bodied maltiness, a clean finish, and an ABV of just 0.5%
Country of origin: Australia
Volume: 375ml bottle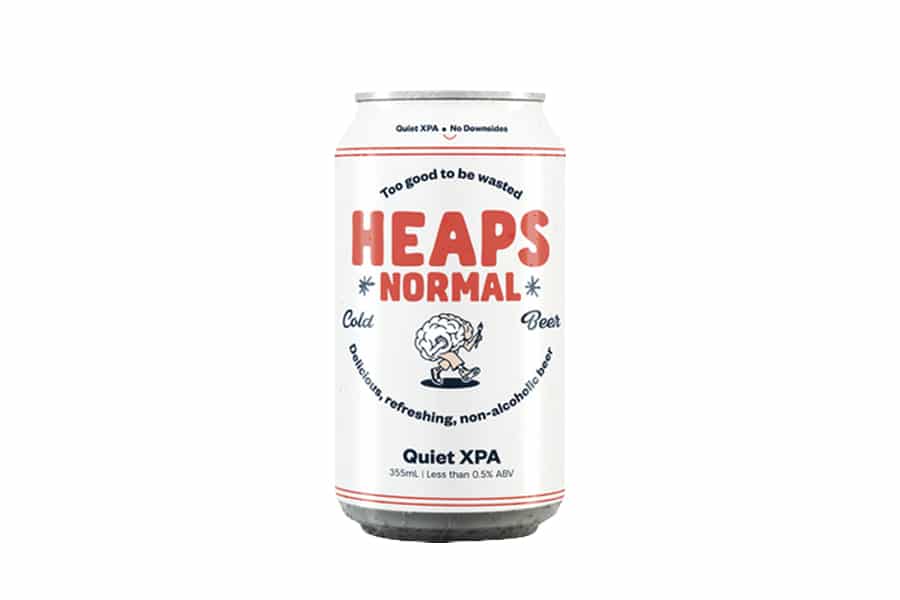 11. Heaps Normal Quiet XPA
Formed as a collaboration between four mates, Heaps Normal aims at encouraging the conversation around mindful drinking. The Quiet XPA is full-flavoured citrus and tropical ale that offers all the aspects of a craft beer without the alcohol.
Country of origin: Australia
Alcohol Volume: Less than 0.5%
Volume: 355ml can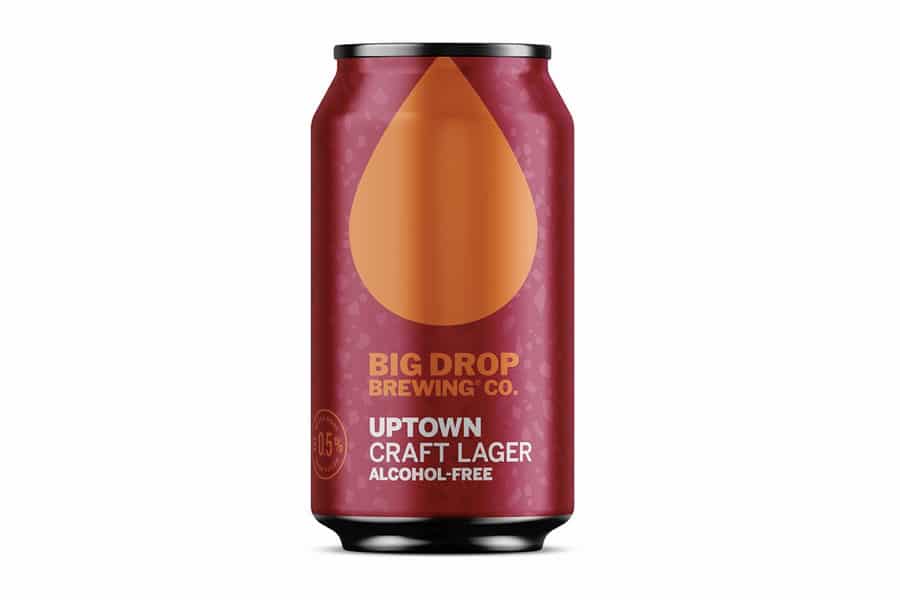 12. Big Drop Brewing Uptown Craft Lager
The legends over at Big Drop have mastered a brew that taste just like the real thing. The brewer uses a lazy yeast, which is not very good at converting sugar to alcohol, as well as brewing at slightly higher temperatures at various points to further inhibit alcohol production. Additionally, this non-alcoholic beer uses less grain, which means less sugar. Goodbye beer gut.
Country of origin: Australia
Volume: 375ml can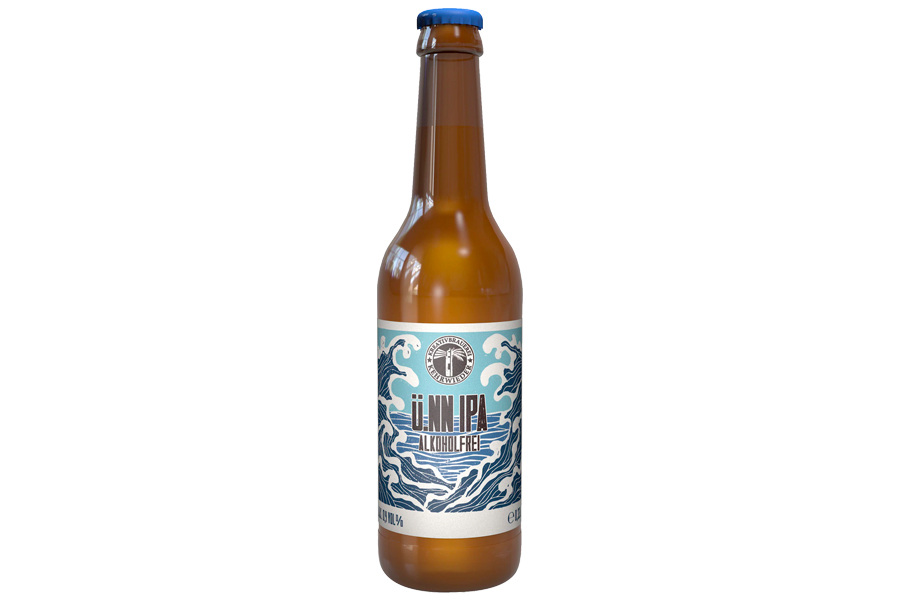 13. Kehrwieder ü.NN Non-Alcoholic IPA
Crafted in Germany using Simcoe and Mosaic hops, this celebrated IPA features a mildly hazy body of deep amber. Emanating from its fluffy off-white head is a bounty of aromatics, including hops, stone fruit, pine, and citrus. To think, that's all before you've even taken your first sip!
Country of origin: Germany
Volume: 330ml bottle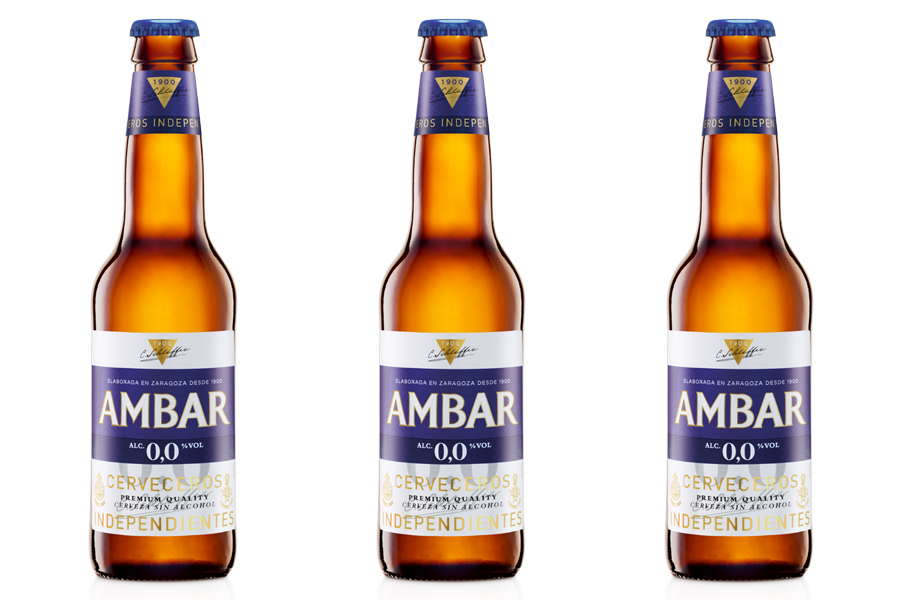 14. Ambar 0.0
Ambar 0.0 non-alcoholic beer hails from Aragon in the north-eastern region of Spain, where local brewers have been doing their thing for over a century. Featuring a mild but satisfying taste, this pale lager goes down best with a wedge of lime or lemon.
Country of origin: Spain
Volume: 330ml bottle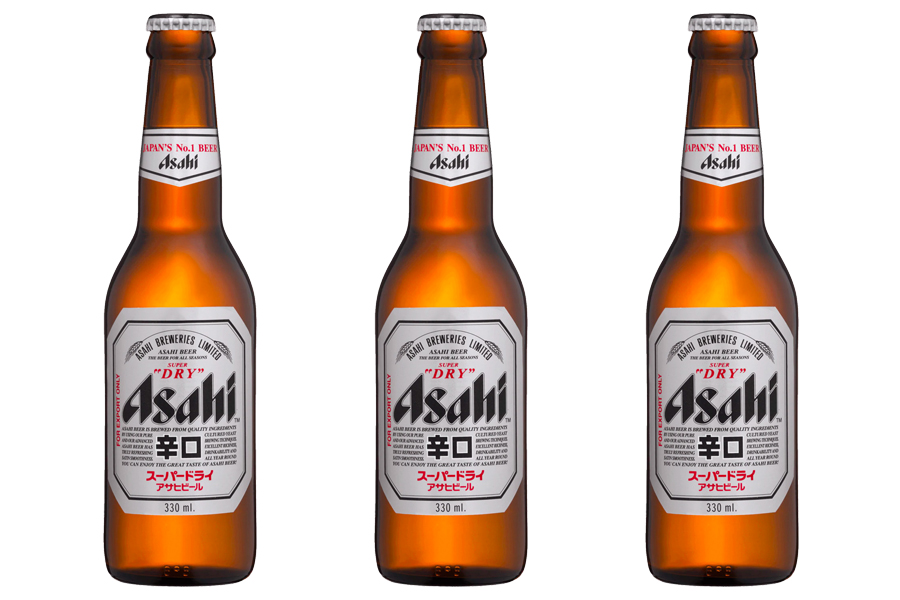 15. Asahi Dry Zero
Low in malt and gluten alike, Asahi Dry Zero makes for one heck of a crisp and refreshing non-alcoholic beer. It's produced in smaller batches, which helps explain the price mark-up. Your next zero-alcohol Japanese dinner isn't complete without one.
Country of origin: Japan
Volume: 350ml can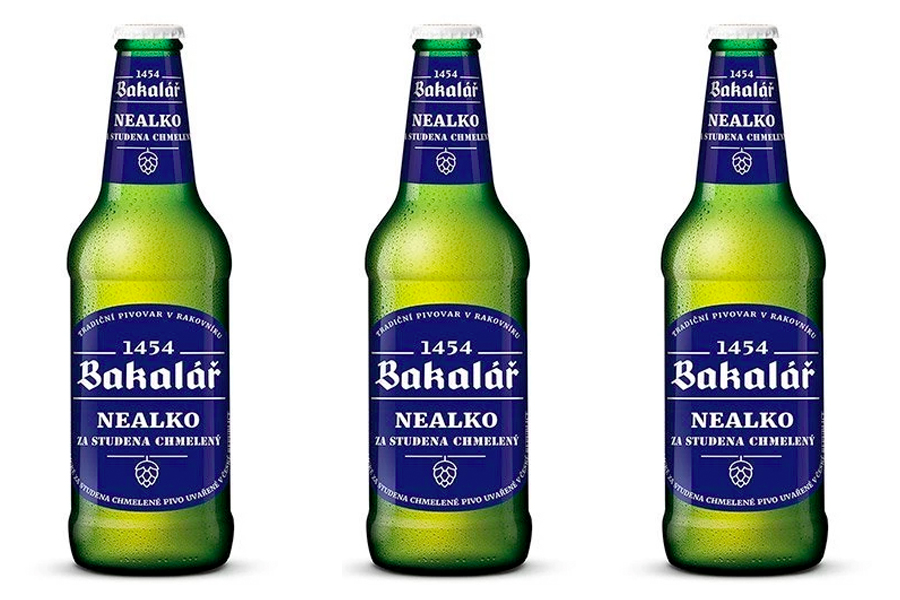 16. Bakalar Dry Hopped NA Lager
Rakinovik Brewery resides in the Czech Republic, employing methods that date all the way back to the 1500s. Brewed using double-mash technology, its non-alcoholic beer delivers hoppy aromas, a rich and bitter taste, and a tight layer of foam. There's nothing else quite like it.
Country of origin: Czech Republic
Volume: 330ml bottle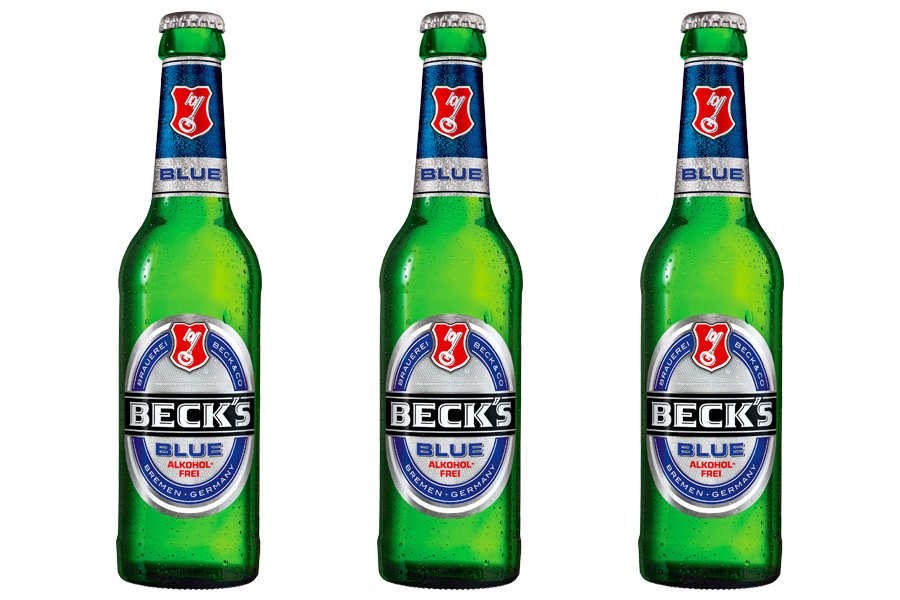 17. Becks Blue Non-Alcoholic
Pretty much every beer drinker on the planet is familiar with Becks, i.e. Germany's fourth-largest brewer. Its non-alcoholic beer is made in the Bavarian Hallertau region—where clean glacier water is in steady supply—using premium barley, hand-selected hops, and the brand's own exclusive strain of yeast. Expect the same level of texture, taste, and aroma that you'd find in Becks' regular offerings.
Country of origin: Germany
Volume: 330ml bottle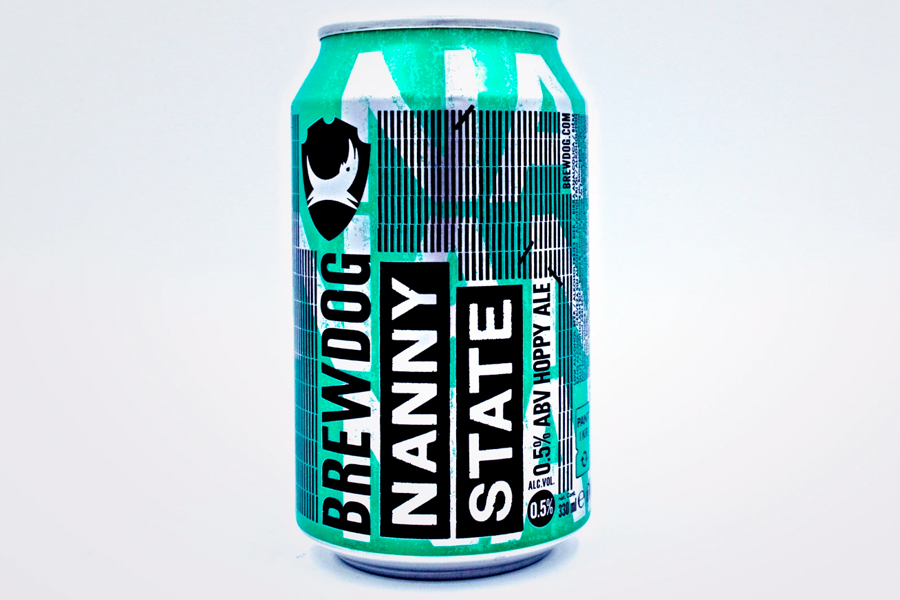 18. BrewDog Nanny State Pale Ale
Thanks to the power of crowd-funding, Scotland's BrewDog Brewery came roaring to life and wasted no time in churning out choice product. Amongst its slate of steady sippers is Nanny State Pale Ale, a no-alcohol beer of considerable quality. It's brewed with a full spectrum of hops and malts and then dry-hopped with Centennial and Amarillo.
Country of origin: Scotland
Volume: 330ml can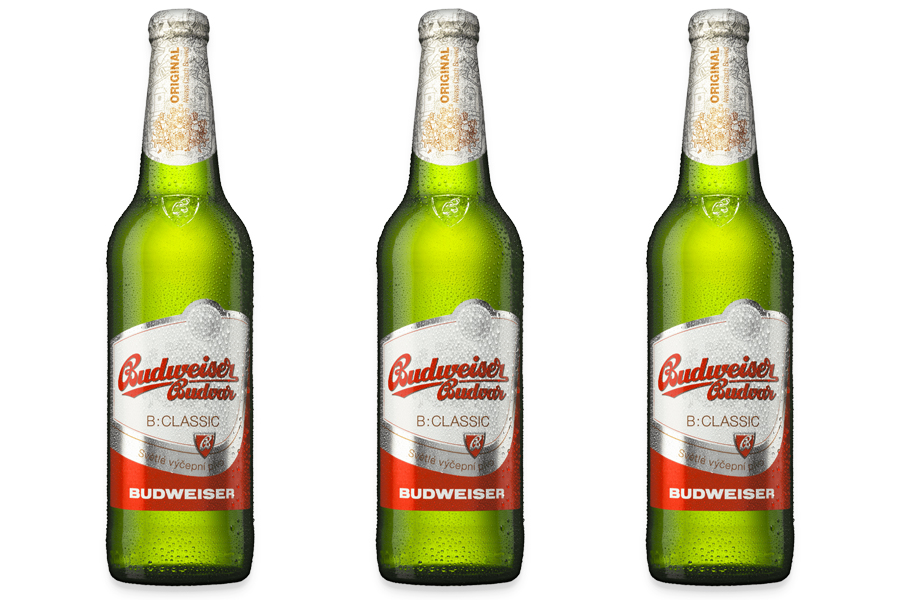 19. Budejovicky Budvar – Original Budweiser
Full-bodied and widely acclaimed, this non-alcoholic beer from Budweiser Budvar brings the flavour. Ingredients like Moravian barley and Saaz hops pave the way for a taste that's equal parts spicy and sweet, with just a hint of bitterness.
Country of origin: Czech Republic
Volume: 330ml bottle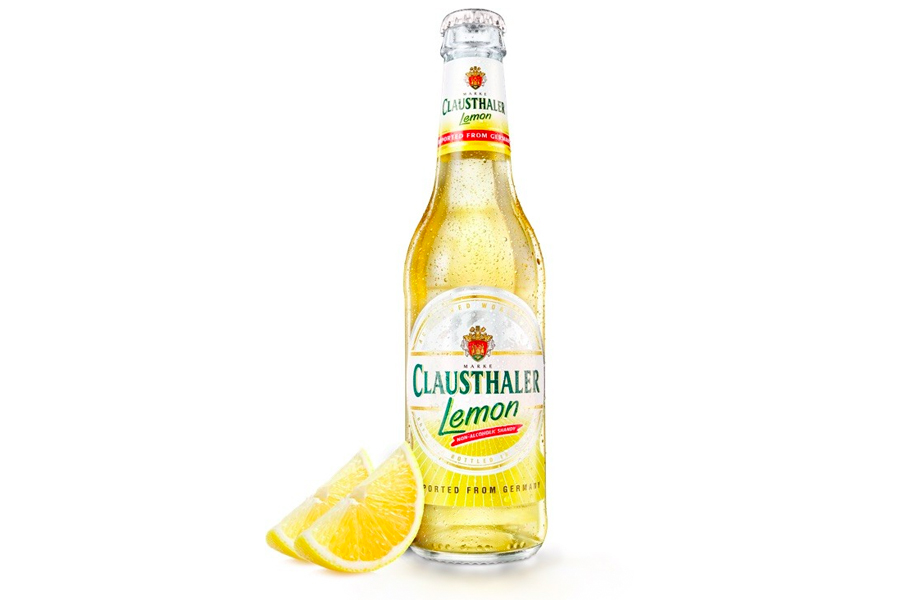 20. Clausthaler Lemon Radler
One of the world's foremost non-alcoholic beer brands mixes 40% Clausthaler Classic and 60% lemonade for a taste that's as refreshing as it sounds. Sealing the deal is a golden colour and zesty finish.
Country of origin: Germany
Volume: 330ml bottle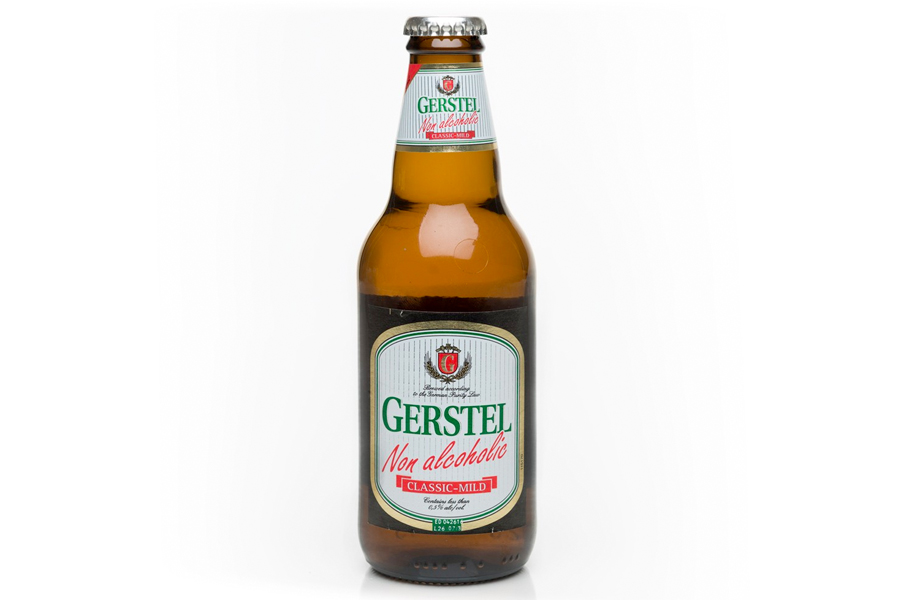 21. Gerstel Non-Alcoholic Classic Mild
True to its name, Gerstel Non-Alcoholic Classic Mild is both classic and mild (and non-alcoholic). Brewed in the pilsner style, it delivers spice and floral hops on the nose and a light malt finish.
Country of origin: Germany
Volume: 330ml bottle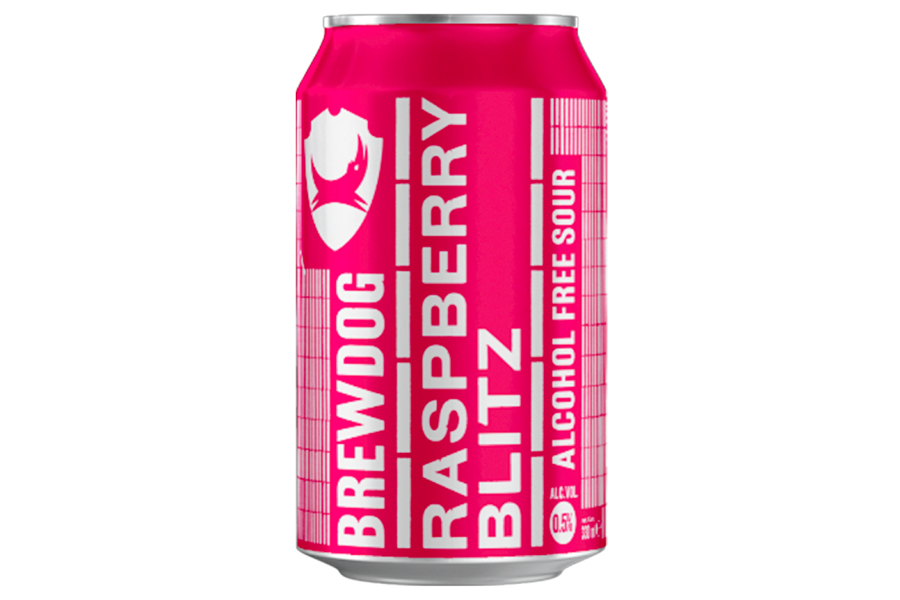 22. BrewDog Raspberry Blitz
One of BrewDog's most popular beers gets the non-alcoholic treatment (well, almost non-alcoholic at 0.5% ABV). Oozing with fruit flavour, this raspberry sour ale packs a tangy punch within its lightly creamy and refreshing body.
Country of origin: Scotland
Volume: 330ml can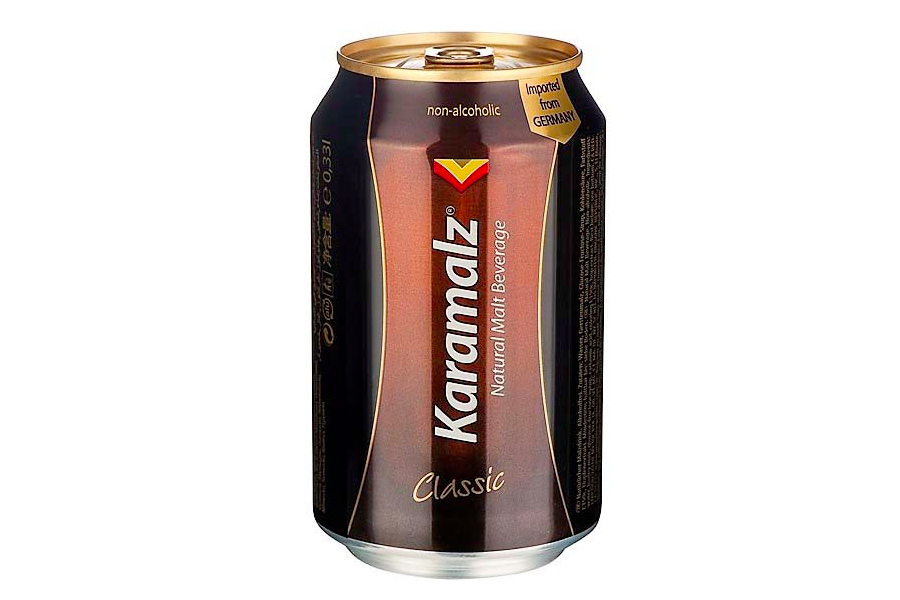 23. Karamalz
Germany's most popular malt beverage is a no-brainer purchase for non-alcoholic beer drinkers in Australia. Combining barley malt, maltose, hops, and clean brewing water with a touch of carbonation, Karamalz is slightly bitter and naturally sweet. If some scientific reports are to believed, it's not just delicious, but good for you too. What's there not to love?
Country of origin: Germany
Volume: 330ml bottle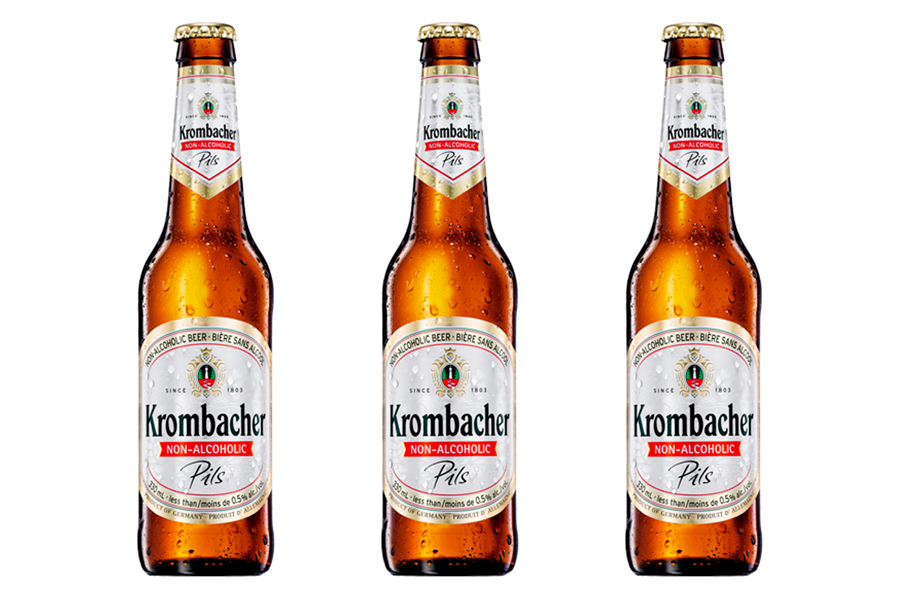 24. Krombacher Non-Alcoholic Pils
They know a thing or two about beer in Germany and this is the country's best-selling non-alcoholic pilsner. Crafted in the same style as its traditional counterpart, it undergoes a unique membrane process to remove the alcohol. That's followed by "interruption fermentation," which retains the aromas and flavours of a regular pilsner.
Country of origin: Germany
Volume: 330ml bottle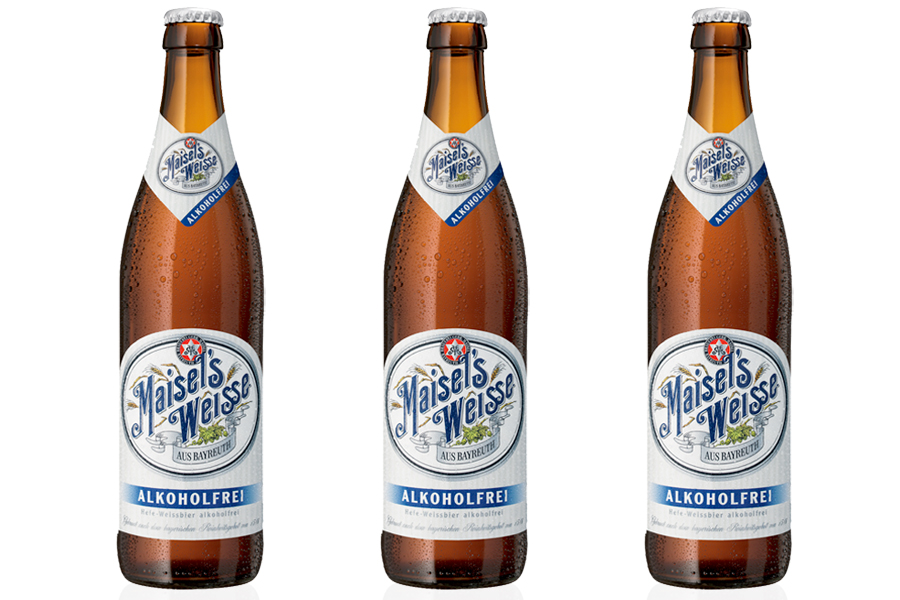 25. Maisel's Weisse Alkoholfrei
Maisel's wheat beers are the stuff of legend in Bavaria and abroad. Brewed in accordance with Germany's purity law, this non-alcoholic variant comes in 500ml bottles, bringing big bang for your buck.
Country of origin: Germany
Volume: 500ml bottle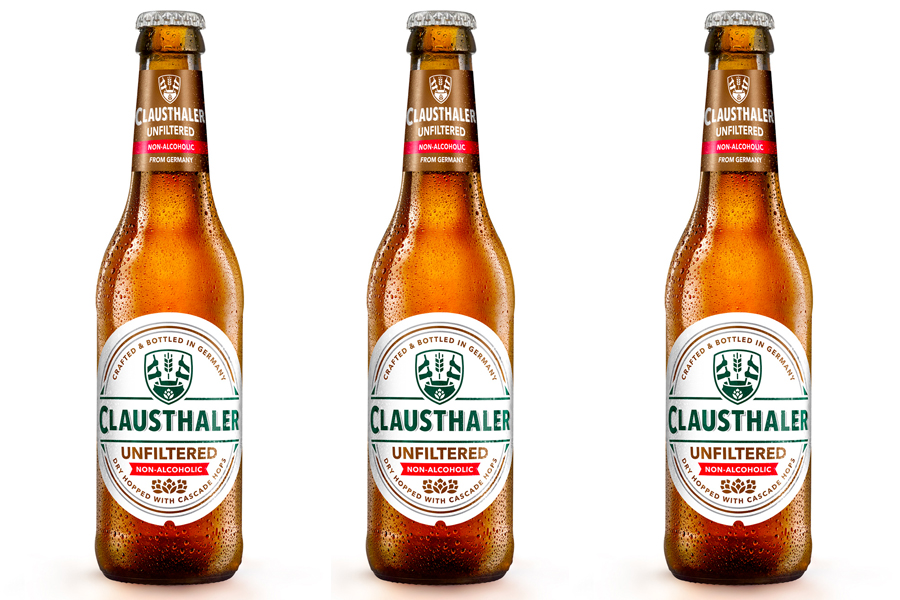 26. Clausthaler Unfiltered NA Lager
One of Clausthaler's latest is also one of their greatest. Combining an innovative brewing technique— during which Cascade Hops are added after fermentation—with the German Zwickel tradition of unfiltered brewing, it comes in rich, crisp, and golden. That's joined by the perfect touch of malty sweetness.
Country of origin: Germany
Volume: 330ml bottle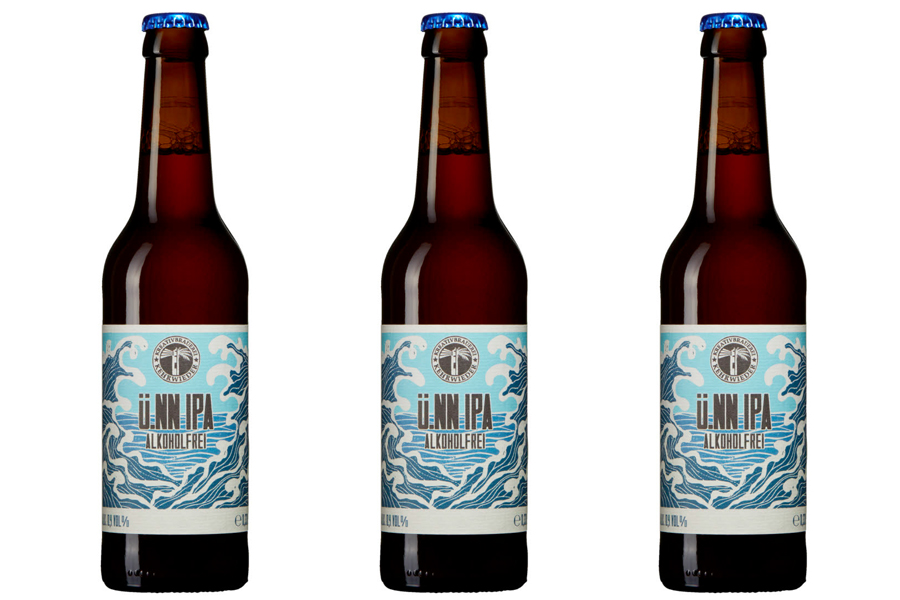 27. ü.NN IPA (India Pale Ale)
Rounding out our list of the best non-alcoholic beers in Australia and beyond is this award-winning IPA. It comes to us from Germany's ü.NN and imparts a golden colour, fruity aromas, and a clean taste. Drink it during hot weather and don't forget to go "ahhhhh…"
Country of origin: Germany
Volume: 330ml bottle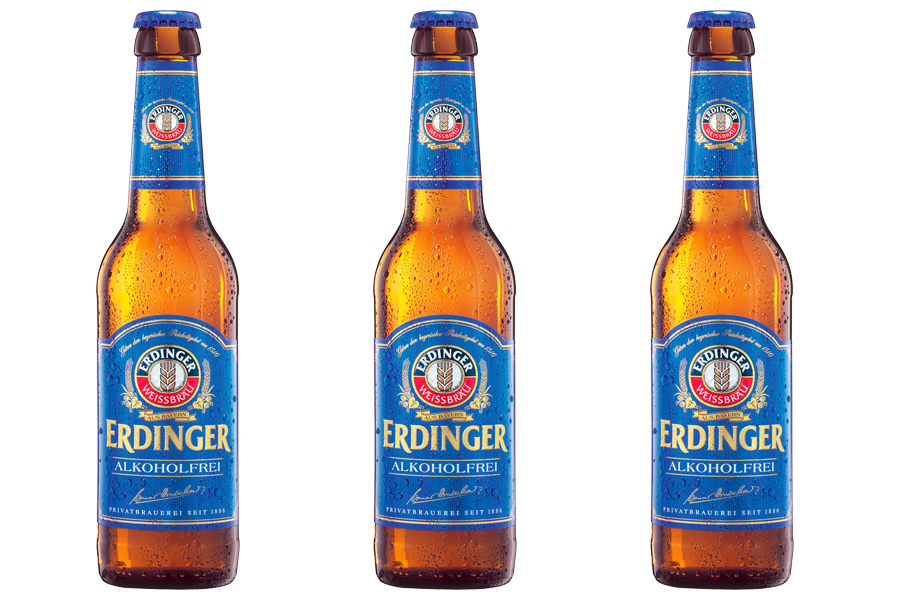 28. Erdinger Alkoholfrei Wheat Beer
A number of non-alcoholic beer drinkers simply swear by this wheat-based brew, which goes big on flavour and texture alike. With its ABV of 0.5%, some might call it low-alcohol as opposed to no-alcohol. Either way, you won't be getting drunk.
Country of origin: Germany
Volume: 330ml bottle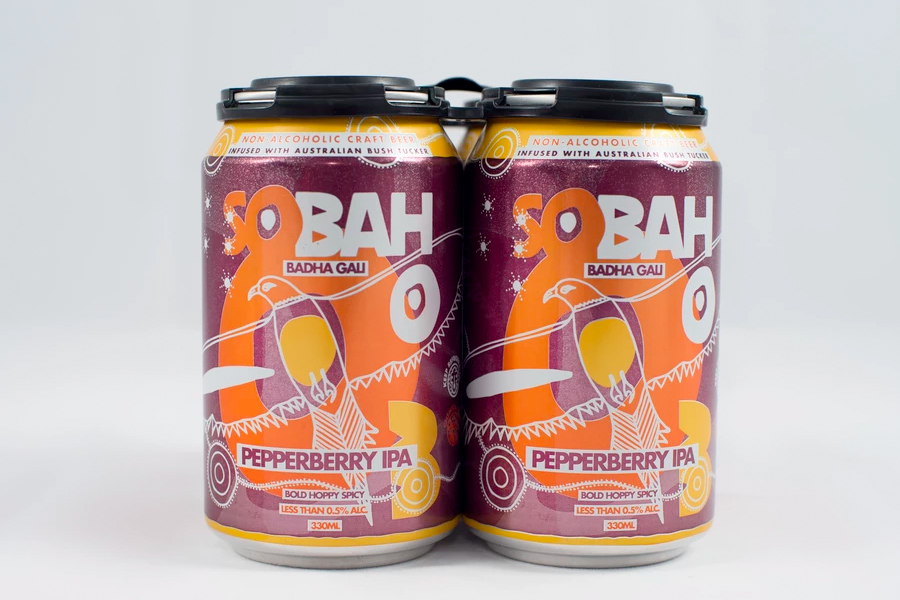 29. Sobah #3 Pepperberry IPA
With a name like #3 Pepperberry IPA, you know this zero-alcohol beer from Sobah is something special. Infused with fruit from the Australian Native Pepperberry tree, it delivers citrusy hop flavour along with a spicy kick. More than one of Australia's best non-alcoholic beers, this is a tasty and downright interesting beverage. Try it regardless of your regular drinking habits.
Country of origin: Australia
Volume: 330ml can
30. Hollandia Non-Alcoholic Beer
Between its smooth texture and malty flavour, this non-alcoholic beer is one of the best you can buy in 2019. Like so many others on the list, it's crafted using traditional methods and ingredients before the alcohol is gently evaporated.
Country of origin: Netherlands
Volume: 330ml can
You may also like:
The Ultimate Guide to Beer Types & Styles
11 Best Low-Carb Beers
34 Beers You Must Try Before You Die
What are the best non-alcoholic beers?
The best non-alcoholic beers include the BrewDog Nanny State, Carlton Zero, Bitburger Drive, Heineken0.0 and the Hollandia Non-Alcoholic release. However, there are heaps more quality low-alcohol options on the market.
Are non-alcoholic beers bad for you?
Non-alcoholic beer is typically made by removing the alcohol from regular beer. Although they have much less alcohol, non-alcoholic beers may harbour small amounts, which can be unsafe for pregnant women and anyone recovering from alcoholism.
Is non-alcoholic beer healthy?
In terms of calorie consumption, non-alcoholic beer has far fewer calories than regular beer, however, it is still a significant source of carbohydrate and should be consumed in moderation.