11 Best Rooftop Bars in Canberra
Canberra as a city gets a lot of flack. Whilst it's taking its jolly good time to become a truly beautiful and cultural city like other Australian capitals, there are a lot of good things to do, eat and see in Canberra. Surrounded by nature and with a vibrant nightlife, if you find yourself in the nation's capital it makes sense to take advantage of some of these haunts. Good wine, great cocktails and some truly exquisite food – there's a lot worse you could do than any of the joints on our list of the Best Rooftop Bars Canberra has to offer.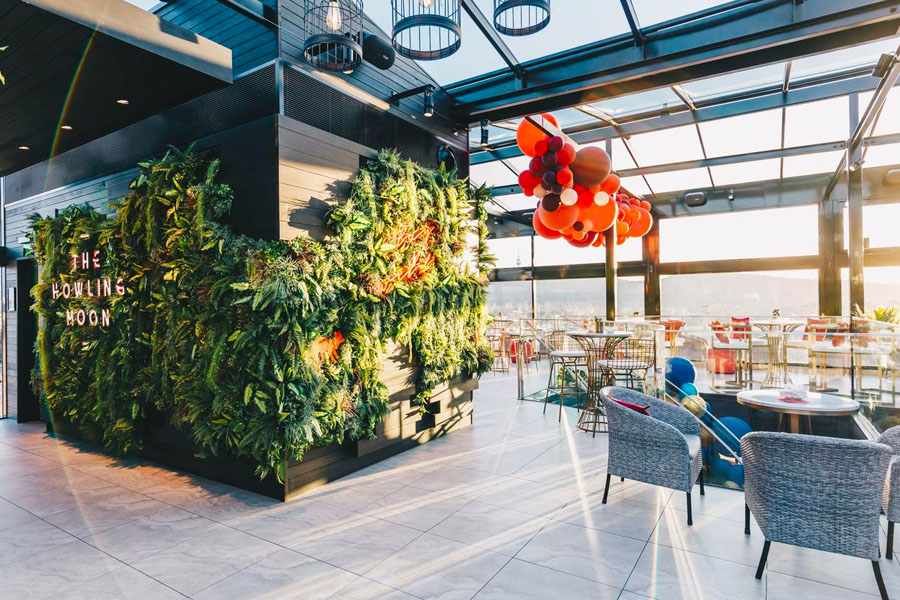 1. The Howling Moon
Rex Hotel's rooftop bar reopened in 2020 to offer one of the greatest spots for sundowners in the city. Situated just off Canberra's main artery, Northbourne Avenue, many Canberrans will have already spotted the eloquent slanted glass canopy that shelters The Howling Moon. Boasting delicious drinks, some quirky bar snacks and a view unlike anything else in Canberra, The Howling Moon is the ultimate place to kickstart a night out.
Located in: Canberra Rex Hotel
Address: Level 6/150 Northbourne Ave, Braddon ACT 2612
Hours: Mon – Thurs & Sunday 4pm-10pm, Fri-Sat 4pm-12am
Phone: (02) 6248 5311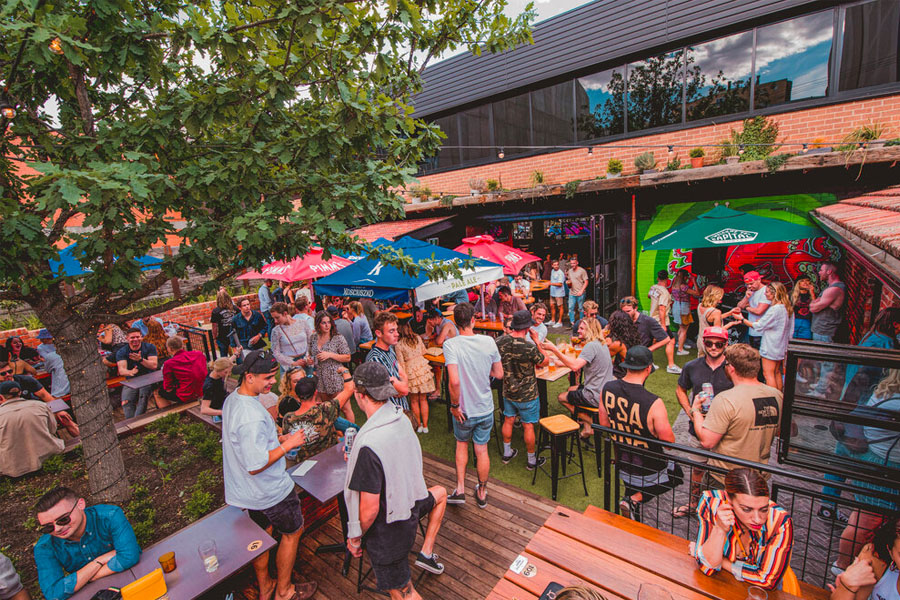 2. Assembly The People's Pub
Assembly is the place to be for a night out in Canberra. Nestled in the heart of Canberra's cultural epi-centre of Braddon, this is the kind of rooftop bar that generally escalates into more of a club scene as the night progresses. The beer garden out the back is the heart of the venue. And inside, you'll find live music and the footy all weekend long. Epic reasonably priced drinks, decent pub food and a great vibe.
Address: 11 Lonsdale St, Braddon ACT 2612
Hours: Mon-Tues 7am-10pm, Wed 7am-11pm, Thurs 7am-12pm, Fri 7am-1am, Sat 7:30am-1am, Sun 7:30am-10pm
Phone: (02) 6174 0440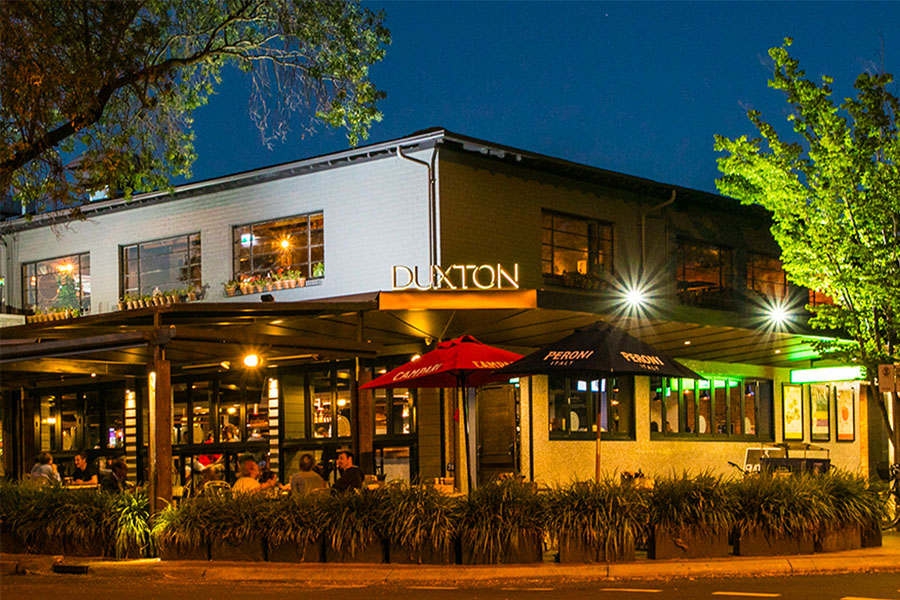 3. The Duxton
One of Canberra's best-kept secrets, The Duxton houses a rooftop bar that's home to a huge selection of local beers, wines and spirits in a subtle but sophisticated venue. On any given night you'll find locals settling in for a game of footy or indulging in some seriously good pub grub. Weekends call for live music and events in the unreal upstairs venue.
---
Featured Video from Man of Many
---
Address: 8 Macpherson St, O'Connor ACT 2602
Hours: Mon – Thurs 12-11pm, Fri – Sat 11:30am-12am, Sun 11am-11pm
Phone: (02) 6162 0799
You'll also like:
16 Best Bars in Canberra
10 Best Japanese Restaurants in Canberra
10 Best Italian Restaurants in Canberra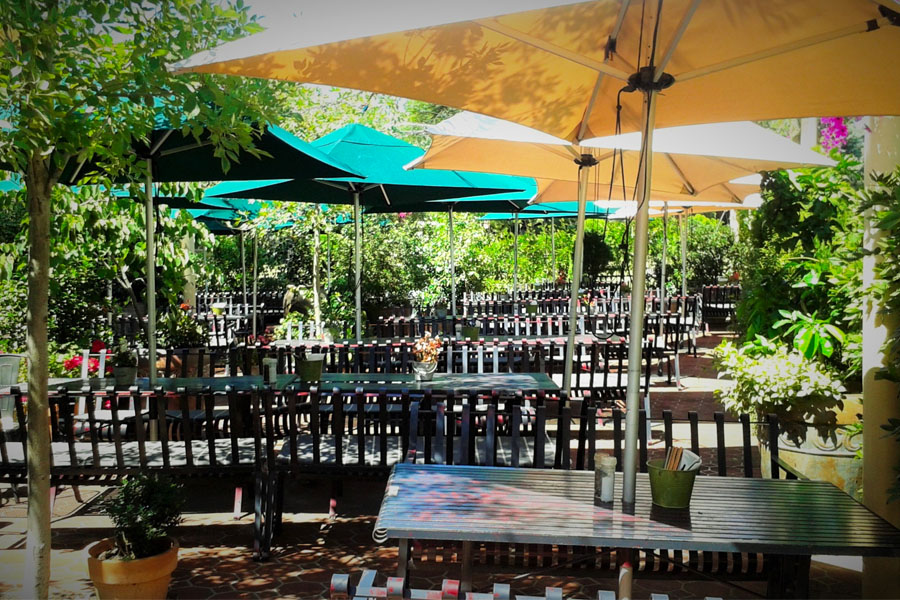 4. Kingston Hotel
As one of Canberra's longest-running establishments, the Kingo brims with a casual, rustic charm that draws people in from all over town. In addition to featuring craft beers on tap and a cook-your-own steakhouse, the Kingston also boasts a number of spacious courtyards that are simply perfect for dining during the summer months.
Address: 73 Canberra Ave, Kingston ACT 2604
Hours: Mon-Sun 10am-12am
Phone: (02) 6295 0123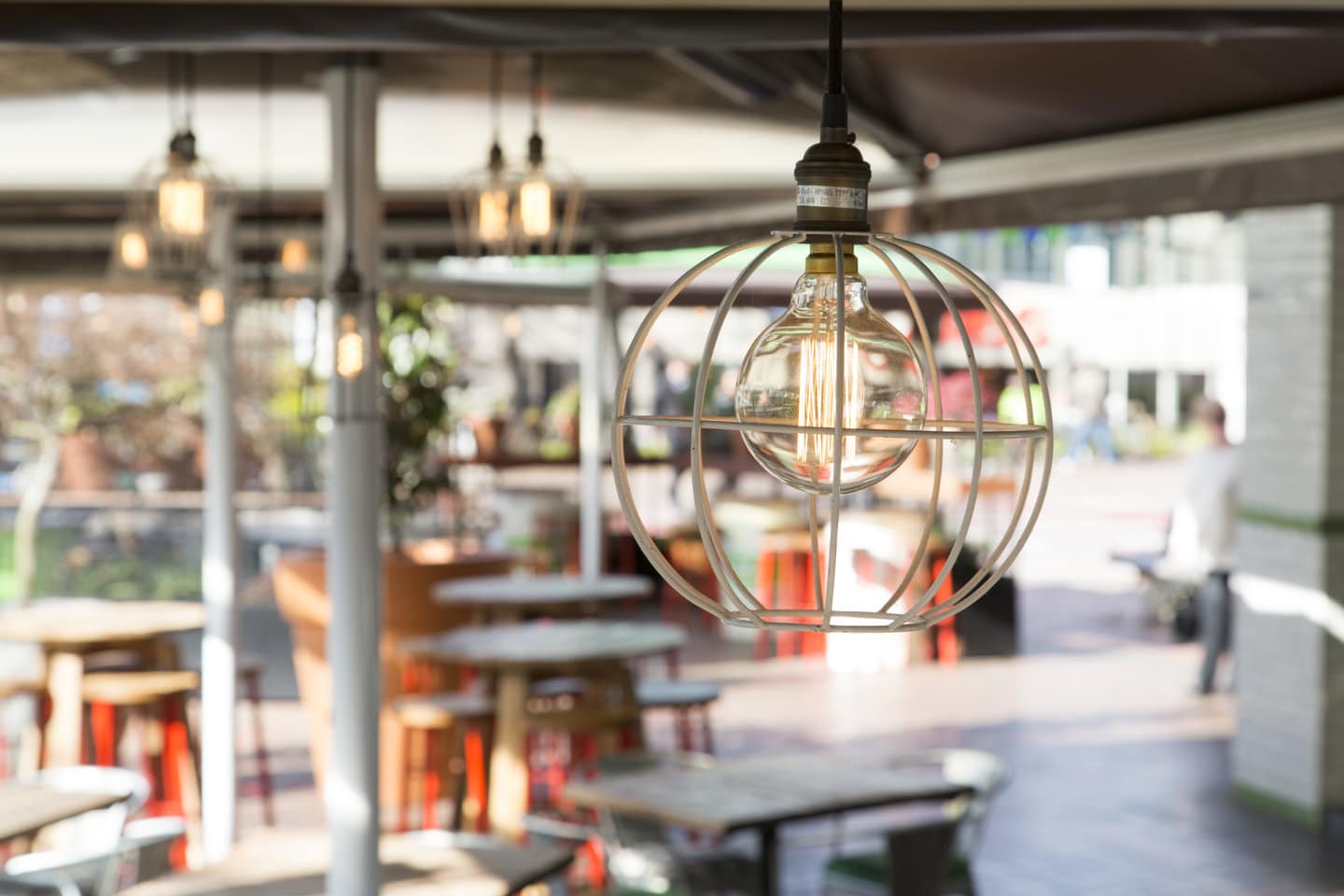 5. Public
A cultural touchstone for the inner south, Public is the place for after-work drinks that'll inevitably escalate into a much larger occasion. Once the stomach starts to rumble, order some sophisticated pub grub and watch the footy from one of the screens scattered around the outdoor bar. With a huge range of spirits and a modest selection of beer and wine, there's something for everyone down at Public.
Located in: Manuka Shopping Precinct
Address: Manuka Arcade, 1/33 Flinders Way, Griffith ACT 2603
Hours: Mon-Thurs 11am-11pm, Fri-Sat 11am-12am
Phone: (02) 6161 8808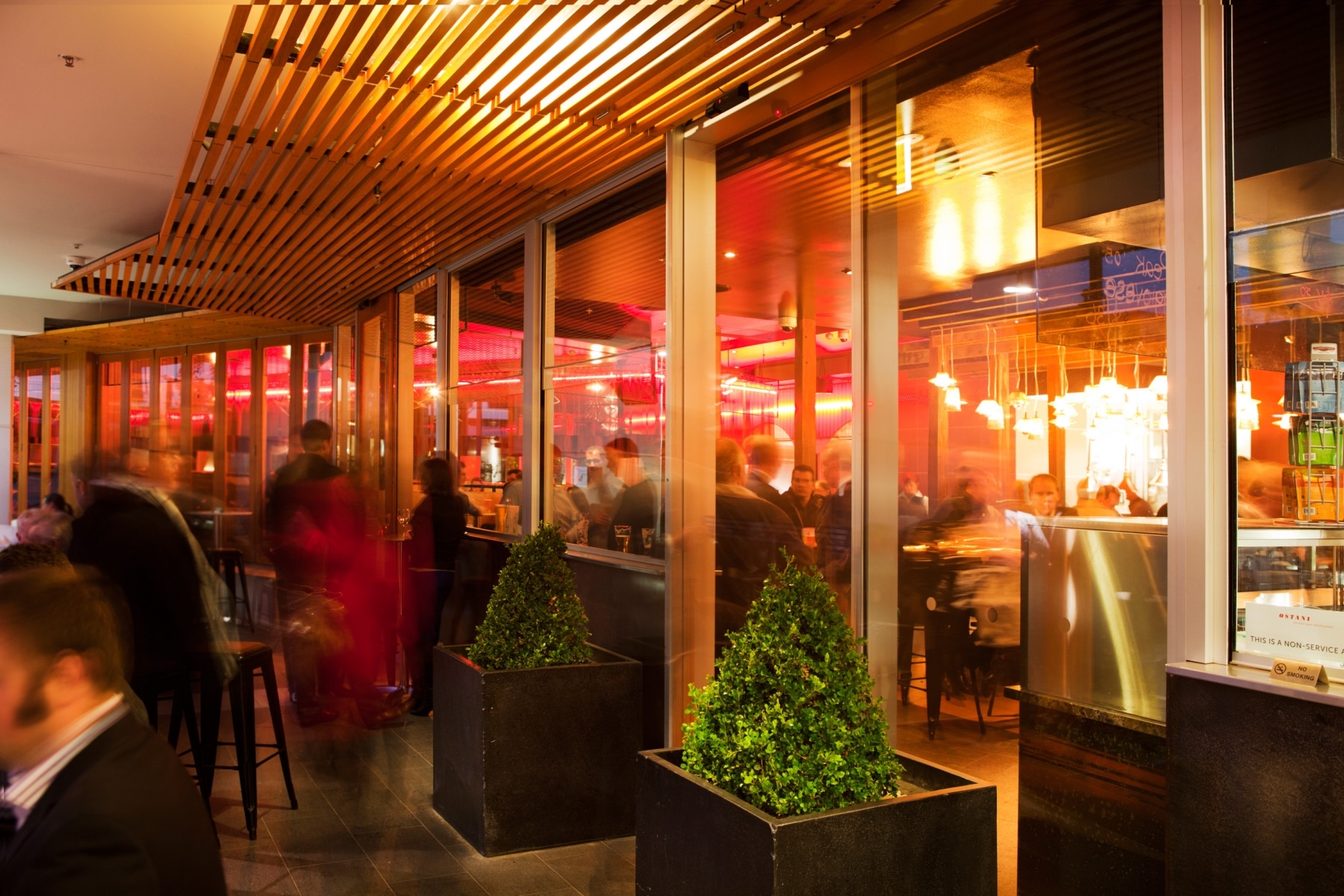 6. Ostani
Located inside the luxurious Hotel Realm Canberra, the trendy Ostani offers up wood-fired pizzas, mouth-watering tapas, and an impressive wine and cocktail program. Nestle into one of their cozy leather booths or grab a seat outside in the outdoor bar. Proceed to drink away the day or night while munching on a variety of tasty creations.
Located in: Hotel Realm
Address: Hotel Realm, 18 National Circuit, Barton ACT 2600
Hours: Sun-Mon 7am-10:30pm, Tues-Wed 7am-11pm, Thurs-Sat 7am-12am
Phone: (02) 6163 1808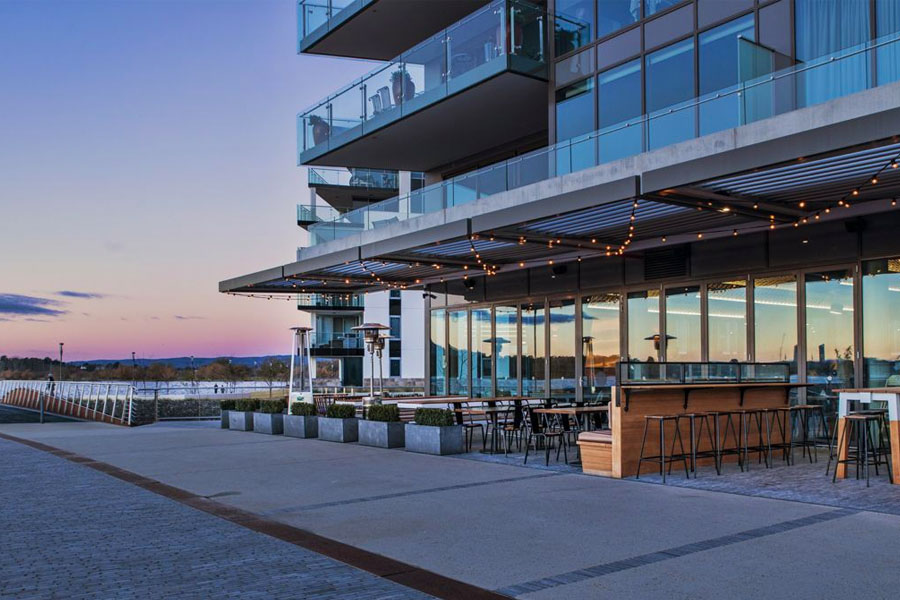 7. Walt & Burley
Perched directly on the shores of beautiful Lake Burley Griffin, Walt & Burley gives any other Canberra rooftop bar a run for its money by flaunting an incredible 180-degree view across the water. Boasting a huge range of beers and an eclectic list of Australian wines, Walt & Burley is the kind of place where time simply passes you by in a flurry of great views and great conversation.
Located in: Kingston Foreshore
Address: 70/17 Eastlake Parade, Kingston ACT 2604
Hours: Mon-Fri 10am-12am, Sat-Sun 8am-12am
Phone: (02) 6239 6648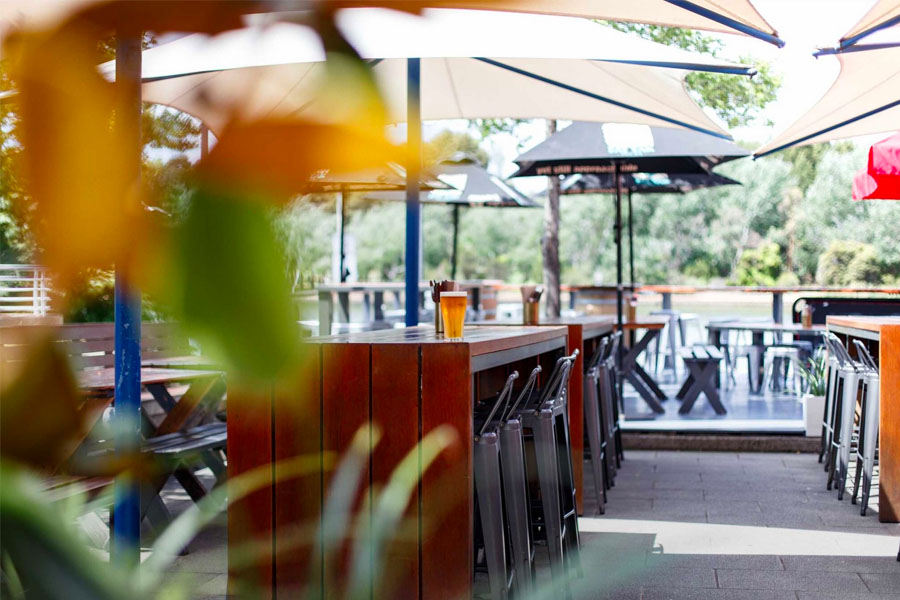 8. Lighthouse Pub
Affectionately called the Lighty, this Belconnen pub is a haven for uni students and locals. Boasting live music and delicious pub food, enjoy an ice-cold schooey on the shores of Lake Ginninderra. If you're not lucky enough to score a seat in the beer garden, head inside for a no-frills setting where the smell of a good shnitty is never too far away.
Address: 80 Emu Bank, Belconnen ACT 2617
Hours: Sun-Mon 12-10pm, Tues-Sat 12pm-12am
Phone: (02) 6253 0390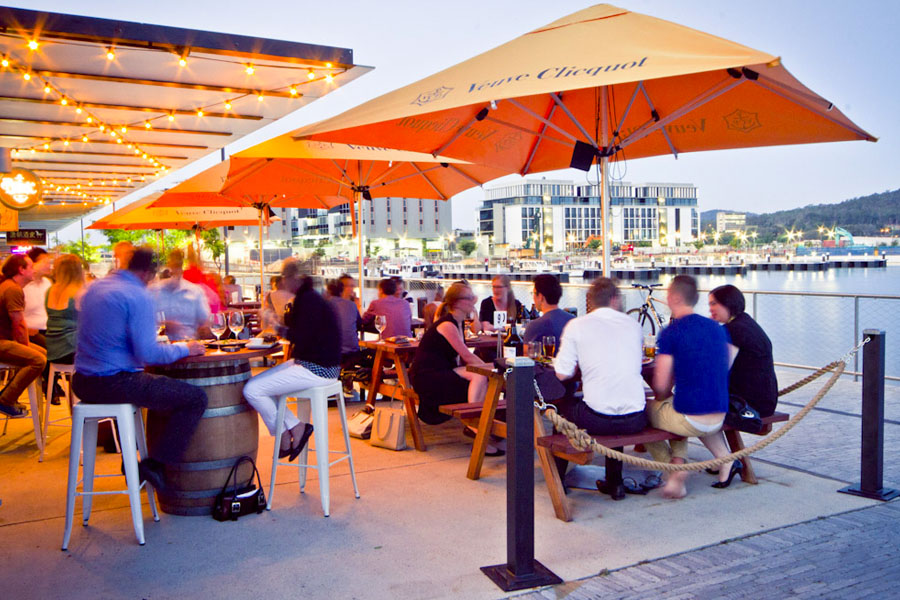 9. The Dock
Another haunt nestled down on the affluent Kingston Foreshore is The Dock. A Canberra rooftop bar done differently, The Dock features a view to die for and more screens than you can poke a stick at, Sunday footy really doesn't get better than this. Head down with a couple of mates and be prepared to get rowdy. The Dock often hosts some of the most passionate sports fans in the capital. It's a ball.
Located in: Kingston Foreshore
Address: 7/81 Giles St, Kingston ACT 2604
Hours: Tues 4-10pm, Wed-Sun 11:30am-12am
Phone: (02) 6239 6333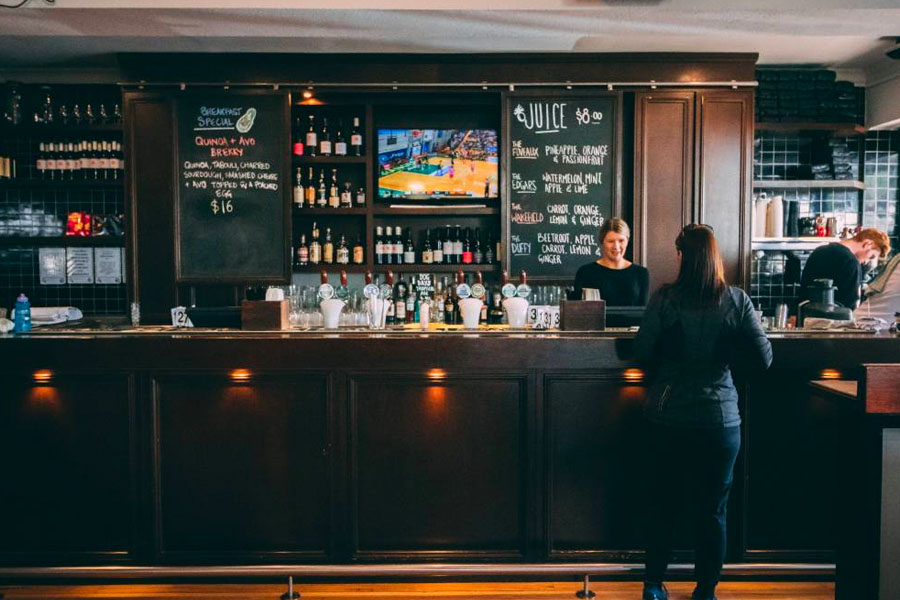 10. Edgards Inn
The inner north is the place to be in Canberra at the moment and a local's favourite is definitely Edgars Inn. Perfect for families or afternoon catchup with live music, Edgard's Inn boasts traditional pub food, a wide selection of tap beers and knowledgeable staff – when you're done with drinks head next door to Mama Dough for some of the best Pizza in CBR.
Address: 1 Edgar St, Ainslie ACT 2602
Hours: Sun-Thurs 7am-11pm, Fri-Sat 7am-11:30pm
Phone: (02) 6257 5488
11. The RUC
Canberra's favourite spot for lawn bowls and rugby union, The RUC in the inner north is a vibrant hub suitable for people from all walks of life. Rub shoulders with the usual suspects in the Tab, or down some schooeys during a round of barefoot bowls. The food is exactly what you want and you'll always find a game of sport on the screens.
Address: 54 McCaughey St, Turner ACT 2612
Hours: Mon – Sun 11am to Late
Phone: (02) 6247 7838
You'll also like:
16 Best Bars in Canberra
10 Best Japanese Restaurants in Canberra
10 Best Italian Restaurants in Canberra
---
Featured Video from Man of Many