When it comes to whiskey, no one does it quite like Japan. A devotion to the very highest standards of craftsmanship, maintained through a deft balance of tradition and innovation, has seen Japanese whisky producers take their rightful place amongst the greatest in the world. As no one better represents this than Fuji Whisky, we couldn't be happier to welcome the distillery's new Single Blended Japanese Whiskey to Australia, embodying everything that makes drams from that corner of the world so very special.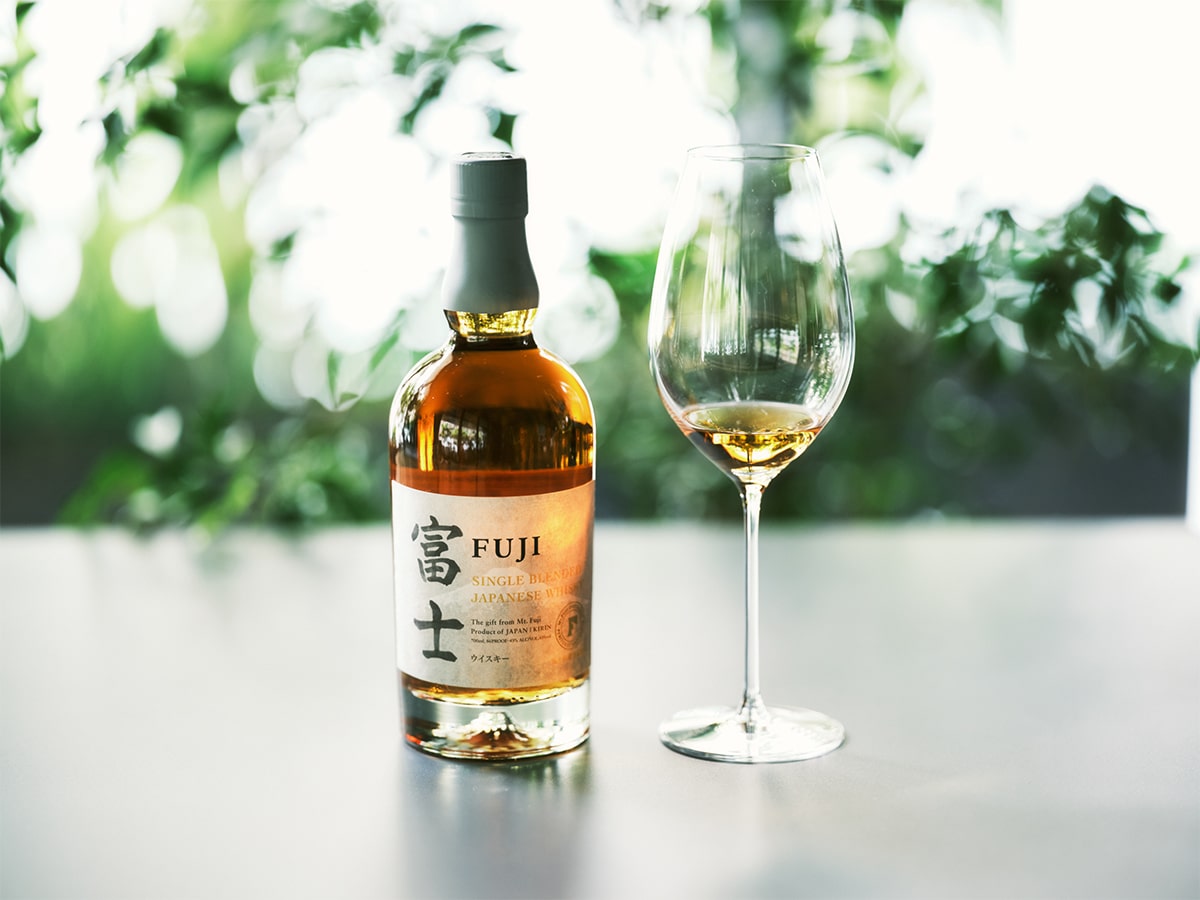 A Whiskey Like No Other
Special in what way? We're so glad you asked. First of all, the Single Blended Japanese Whiskey is absolutely delicious. Starting with a delicately fruity aroma, the nose recalls peach, apricot, and orange liqueur, alongside a hint of honey and oatmeal cookies. Upon tasting, the smooth, silky texture reveals vivid fruit layers that include Williams pear, apple, apricot, green grapes, and white flower honey. The elegantly sweet finish is long and boasts a satisfying richness that retains its silkiness to the very end.
The second thing that makes the Single Blended Japanese Whiskey so special is the remarkably self-contained nature of Fuji's whiskey-making process. Unlike most other whiskey-makers, the Fuji Gotemba Distillery's team undertakes the entire production process on-site for both its malt and grain whiskies. That means that from mashing to bottling, the Single Blended Japanese Whiskey was created in its entirety within the distillery's grounds, which are situated at 234 feet above sea level, an altitude that creates a microclimate ideal for maturing whisky. In addition, Mt. Fuji itself directly impacts the spirit, thanks to its decades-long process of filtering snow melt water as it travels from mountain to distillery. This natural purification results in pristine water that couldn't be more perfectly suited to the distillation process.
Finally, Fuji Whisky's Single Blended Japanese Whiskey is special because it's an immaculate and entirely unique blend of Scotch, American, and Canadian styles. Aged for up to 16 years to achieve its elegant balance between its sweet, fruit, and rich elements, all interwoven into that satisfyingly silky long finish. And you don't need to take our word for it, as the Single Blended Japanese Whiskey recently picked up a Gold Medal at the latest World Whisky Awards and International Spirits Challenge.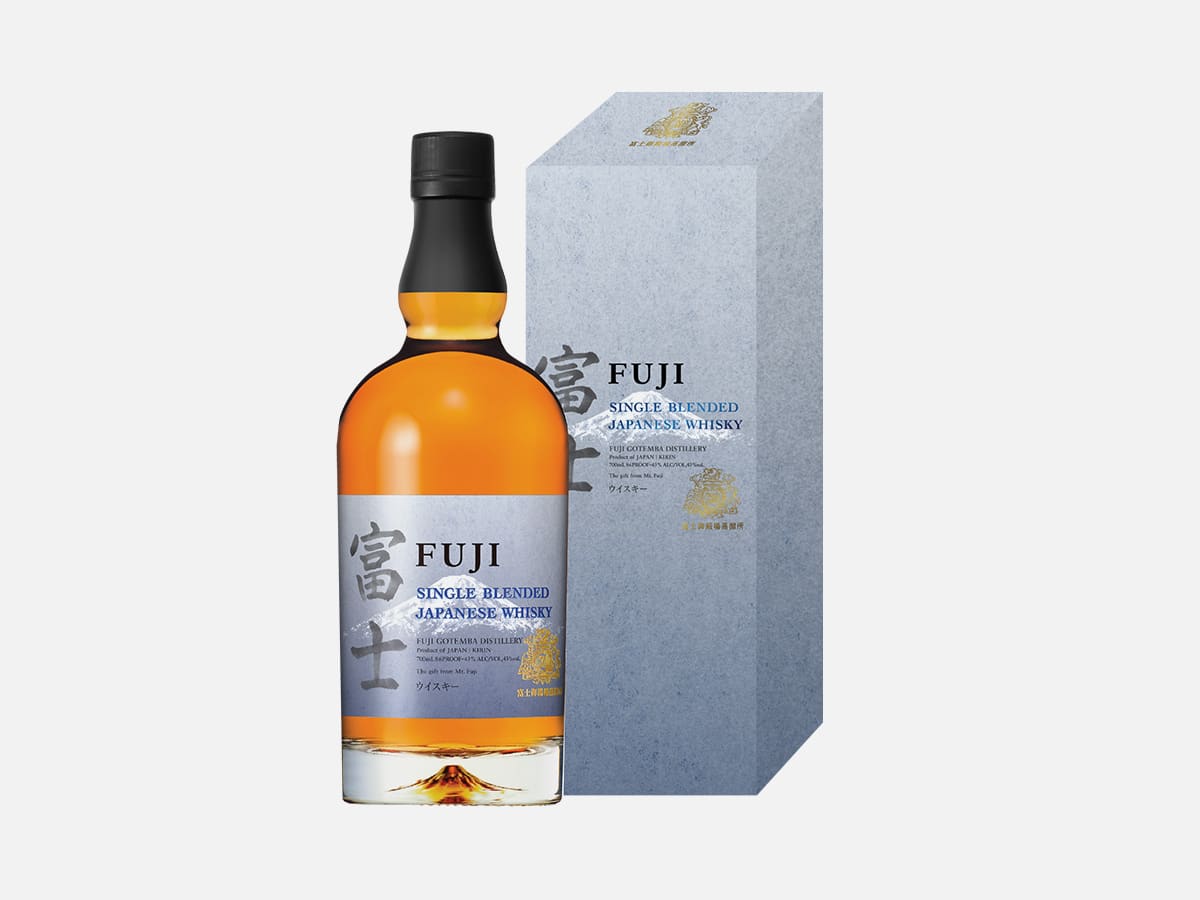 50 Years of Honing the Craft
All this should come as no surprise, as Fuji Whisky has a long history of making extraordinary whiskies. Although it only launched in Australia in 2022 with its Single Grain Japanese Whiskey—evidently, good things do come to those who wait—and followed that up earlier this year with its outstanding $1,650 Limited Single Blended Masterpiece, Fuji Whiskey has been crafting world-class whiskies for 50 years.
When it was established in 1973, the Fuji Gotemba Distillery chose to differentiate itself from other Japanese distilleries and its propensity for strictly following Scottish methods of production. Instead, it took inspiration (and techniques) from the aforementioned mix of major whisk(e)y-making countries, including Canada, the USA, and Scotland. The resulting whiskies have always clearly shown the source of their inspiration, while maintaining a distinctly Japanese identity.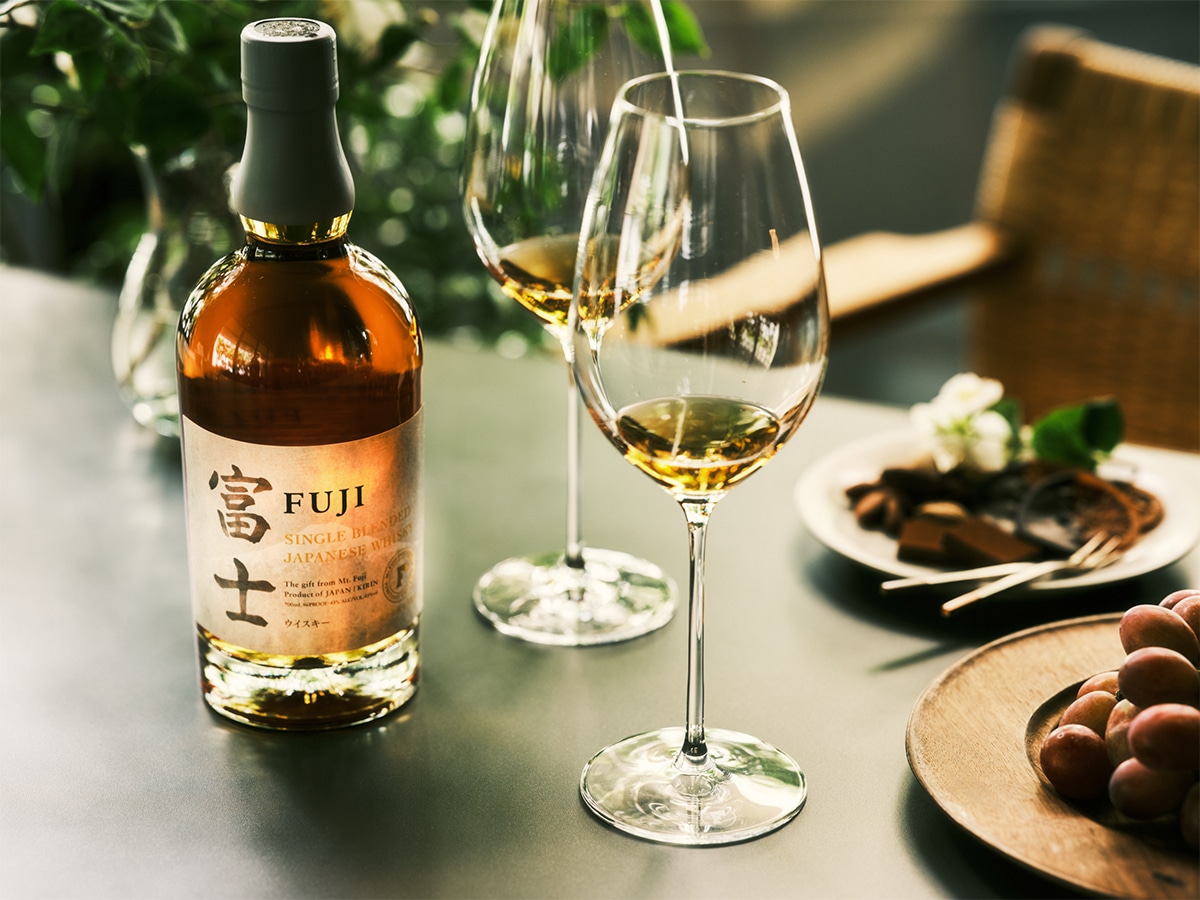 Two More For Good Measure
This identity is equally present in two limited-edition releases Fuji Whisky has in store for Australia in November. The first is the Fuji Single Grain Japanese Whiskey 30YO, crafted through the blending of multiple maturates of Canadian-style grain whiskies, which are aged for a minimum of 30 years (some reaching 40). The barrels included are carefully selected to create a rich, luscious, and balanced style with deep complexity.
The second limited-edition release is Fuji Single Malt Japanese Whisky 50th Anniversary Edition, which—you guessed it—marks the distillery's semicentennial. To create it, master blender Jota Tanaka used malt from 1973 and then hand-selected malt from the '80s, '90s, 2000s, and 2010s to blend and create a complex, multi-layered whisky with a rich yet delicate flavour profile.
These whiskies will be available to try via Aster Bar at the Intercontinental in Sydney, Elysian Whisky Bar, Whisky & Alement in Melbourne, Ralph Louis Frederick in Adelaide, Terrarium, Ball & Chain in Perth, and finally WAT Den in Mooloolaba.
Despite marking its 50th anniversary this year, with these three outstanding new expressions, it sounds like the team at the Fuji Gotemba Distillery is just getting started. If you'd like to try the Single Blended Japanese Whiskey for yourself, it's now available from Dan Murphy's for AUD$130. Click the link below to secure a bottle of your very own.