Fuji Whisky Enters Australia with a $1,650 Limited Single Blended 2022 Masterpiece
Iconic Japanese distillery Fuji Whisky celebrated its long-awaited launch in Australia with a night that we'll never forget. It took place at Four Pillars Gin Laboratory in Surry Hills, where we sipped on ultra-premium spirits and cocktails whilst dining on a bespoke omakase menu from Besuto's Joel Best. Amongst the many expressions we sampled was the Single Blended 2022 Masterpiece, an atypical style of whisky that will be in extremely limited supply and available for AUD$1,650 a bottle. We also sampled a terrific Single Blended Japanese whisky and Fuji's impressive single grain whisky, amongst other things. The former is available exclusively through the Whisky Club for the next six months – get on it!
RELATED: Best Japanese Whisky Brands
For Fuji Whisky, there was more than one reason to celebrate at Four Pillars Lab. Not only has the brand finally arrived on Australian soil, but this year represents its 50th anniversary. Famously located at the foot of Mt. Fuji – where the climate is perfect for whisky production – it remains the only distillery in Japan (and one of the few around the world) to craft whiskies of both the malt and grain varieties. Behind the scenes is Master Blender Jota Tanaka, an industry veteran who was recently inducted into Whisky Magazine's Hall of Fame. Take one sip of the new 2022 Masterpiece and it's not hard to see why.
Speaking of which, this is a release that represents the first expression of a new single blended whisky. Distilled in the Suntory tradition across a variety of different stills, it incorporates whiskies over 30 years old, most of which were matured in new American Oak. Tanaka drew further inspiration from the unique whisky (and whiskey) scenes in places like America, Canada, and Scotland. Adopting the best elements of bourbon and grain whisky while giving them a Japanese twist, he's come up with a spirit that's utterly distinctive in character and absolutely delicious.
We were honoured – floored, rather – to sample Fuji's Single Blended Japanese Whisky 2022 Masterpiece at the event. Soft on the palate, it combines the smoothness and refinement of a top-shelf bourbon with the conspicuous backbone of Japanese craftsmanship. A sweet and creamy nose of chocolate, cherry, fruit, and custard gave way to a mellow but complex taste, which delivered rich notes of peach and apricot along with hints of aged sherry and rye spice. The finish was similarly flawless and also quite long, coming in sweet before trailing out on notes of oak and ripe fruit.
Another highlight of the night was Fuji's new Single Blended Japanese Whisky. It features whiskies that are up to 16 years old and imparts a quintessential flavour profile of fresh white peach and juicy grapes, picking up luscious notes of flower and honey as it heads toward the finish line. You can currently score a bottle exclusively through the Whisky Club for the next six months (and doing so will make you eligible to win one of three bottles of the 2022 Masterpiece). We were also huge fans of Fuji's standard Single Grain Whisky, which retails for around AUD$175 through retailers such as Dan Murphy's.
---
Featured Video from Man of Many
---
As for the 2022 Masterpiece, it will be limited to just 300 bottles in Australia and available starting later this month. Drawing from the best of multiple worlds, it offers an atypical meeting ground between classic whisky styles, all whilst retaining a palpable Japanese flair. Jota Tanaka hit a home run with this one and broke new ground in the process so we can't wait to see what he comes up with next. Until then, our taste buds are still reminiscing on an epic night of food and spirits. Thanks for the memories, Fuji, and thanks for finally bringing your exceptional output onto Australian soil.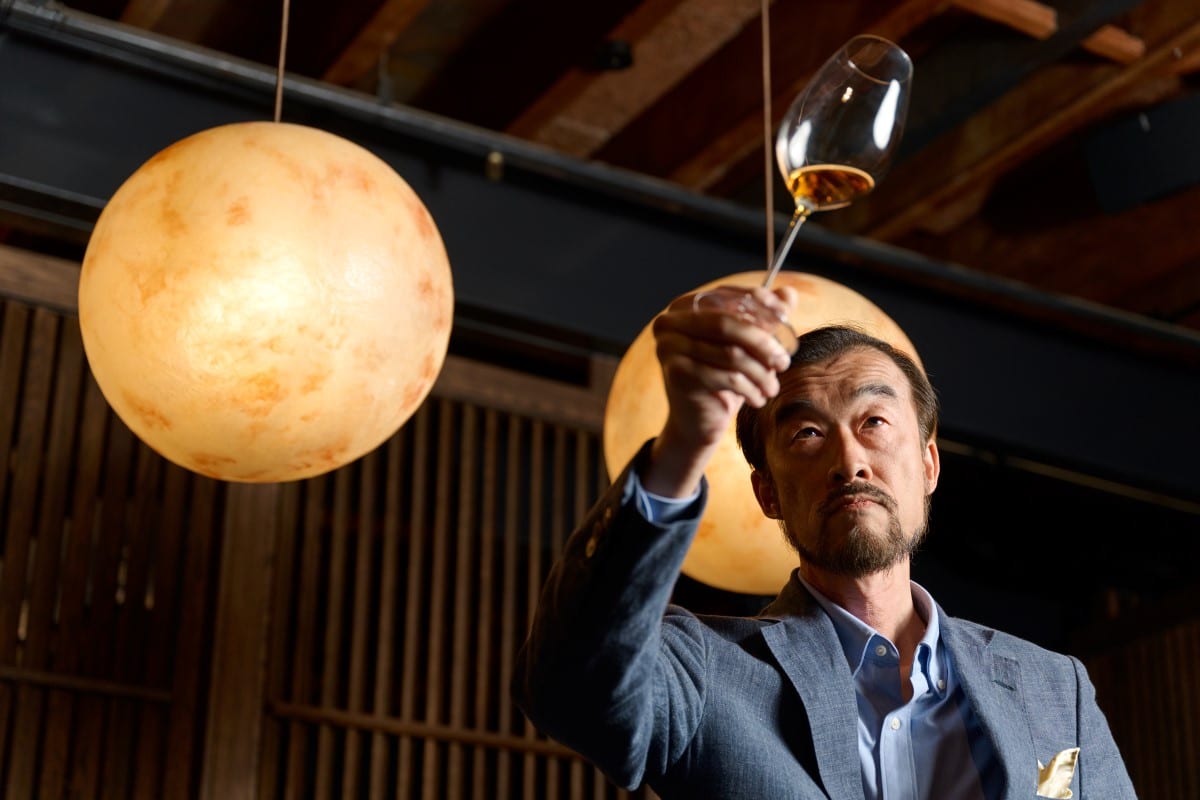 ---
Featured Video from Man of Many