10 Best Japanese Whiskies Under $100
If you want to try Japanese whisky but don't want to spend a fortune, this guide is for you. Similar to Scotch whisky in nature, characteristics and flavour, Japanese whisky has become one of the most sought-after styles in the whisky game, but the connection runs deeper than you may think. If you didn't already know, Japan and Scotland are extremely intertwined when it comes to the aged spirit and they have been for more than 100 years, during which time a number of key figures in Japanese whisky learned their craft from their Scottish counterparts.
But what about the whisky itself? There are many value bottles on the market just waiting to be discovered. So what better way to get started on your Japanese whisky journey? Keep scrolling to see the 10 best Japanese whiskies under $100. Trust us, you'll be glad you did.
Best Japanese Whisky Under $100 at a Glance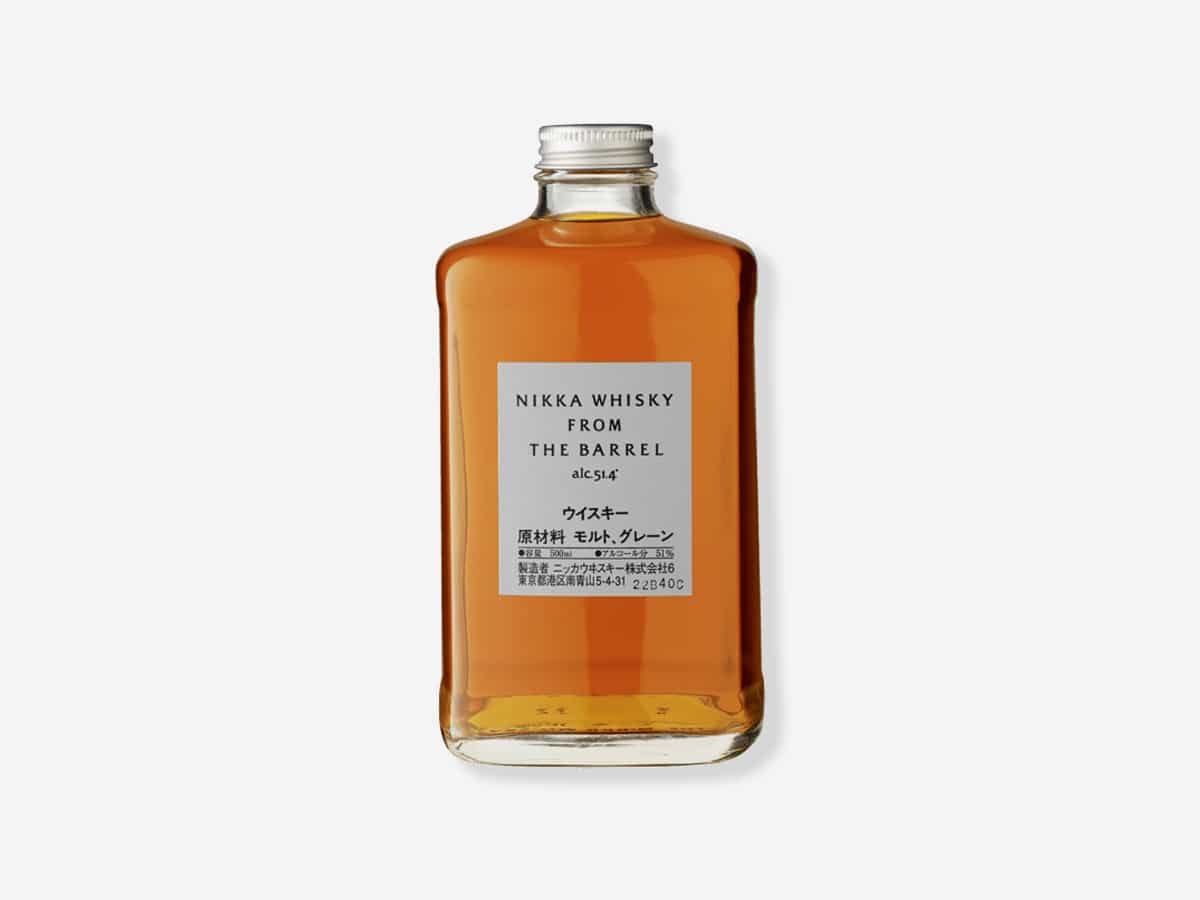 1. Nikka From the Barrel Japanese Whisky
Brand: Nikka
Release: From the Barrel
ABV: 51.4%
Rating: 4.5/5
Price: AUD$90
This whisky comes from the first-ever commercial whisky distillery in Japan. Nikka From The Barrel was first launched in 1985 and is a high-proof, blend of over one-hundred malt and grain whiskies. After it's blended together, the juice matures in another barrel for a few months before it's finally bottled. The result is a highly complex whisky with flavours of toffee, baking spices, vanilla beans, dried fruit, and butterscotch. The finish is a warming mix of oak and fruit.
As we noted previously, Nikka From the Barrell is one of the best beginner whiskies to add to your collection. The price point is hard to knock and the long list of awards and favourable reviews only goes to prove the quality of this affordable Japanese whisky. Once you've tested this one out, it might be worth broadening your horizon with some of the brand's more premium drops. We recommend the Miyagiko Peated Single Malt for those lovers of smoke, however, it does come with an added cost, going for a cool USD$274.99 per bottle.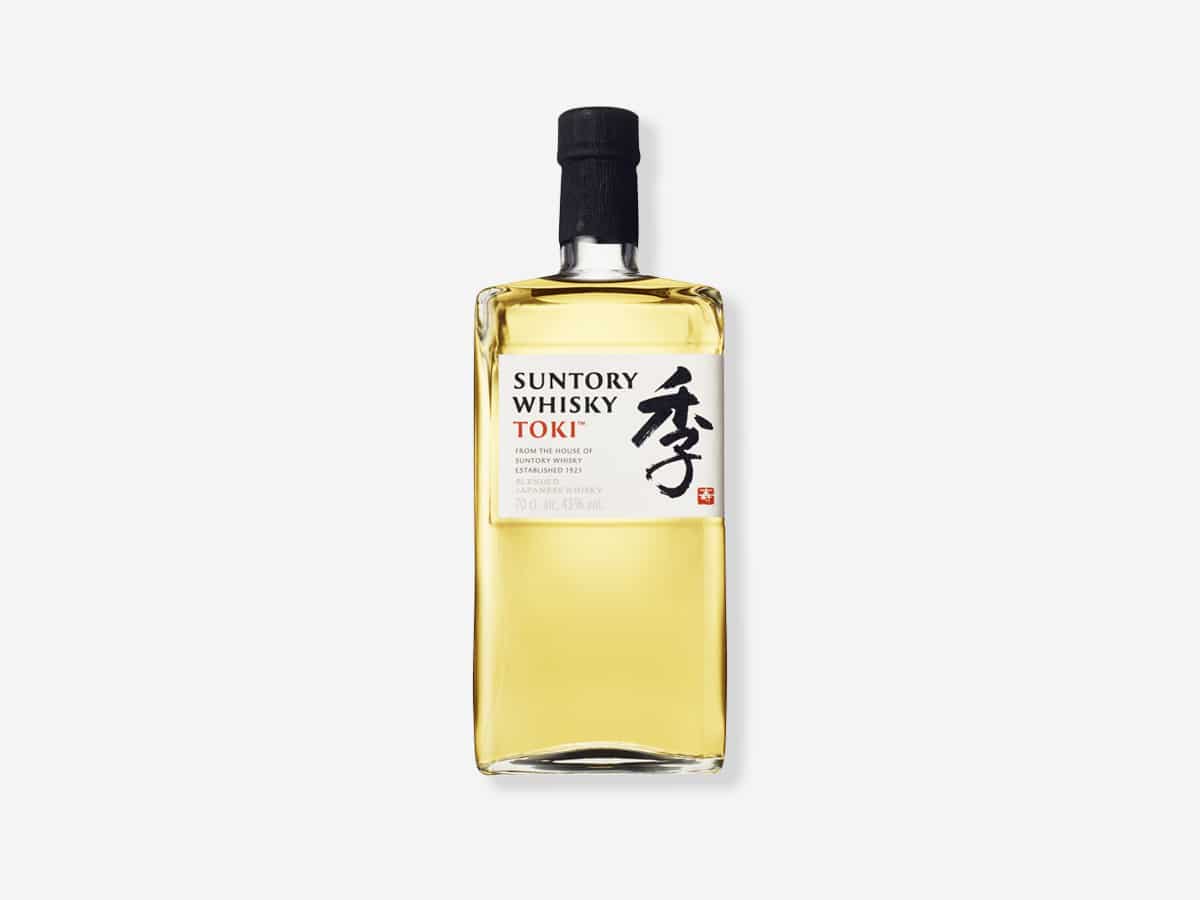 2. Toki Blended Japanese Whisky
Brand: House of Suntory
Release: Toki
ABV: 43%
Rating: 3.7/5
Price: AUD$75
This blended whisky gets its name Toki from the Japanese word for time. It's a reference to the tradition of crafting whisky and the tireless dedication of whisky makers. It's a mix of Chita grain whisky, Hakushu malt whisky, and Yamazaki malt whisky. The result is a rich, complex, exciting whisky that is the perfect base for a refreshing highball. It's known for its flavours of candied apples, citrus peels, nutty sweetness, toasted vanilla beans, and oaky wood.
Like many of the Japanese whiskies on this list, Toki comes from prolific distiller House of Suntory. The Japanese mainstay is responsible for producing a number of the world's favourite releases and while Toki might not be an award-winner, you'd be hard-pressed to find a Japanese whisky that is better value-for-money.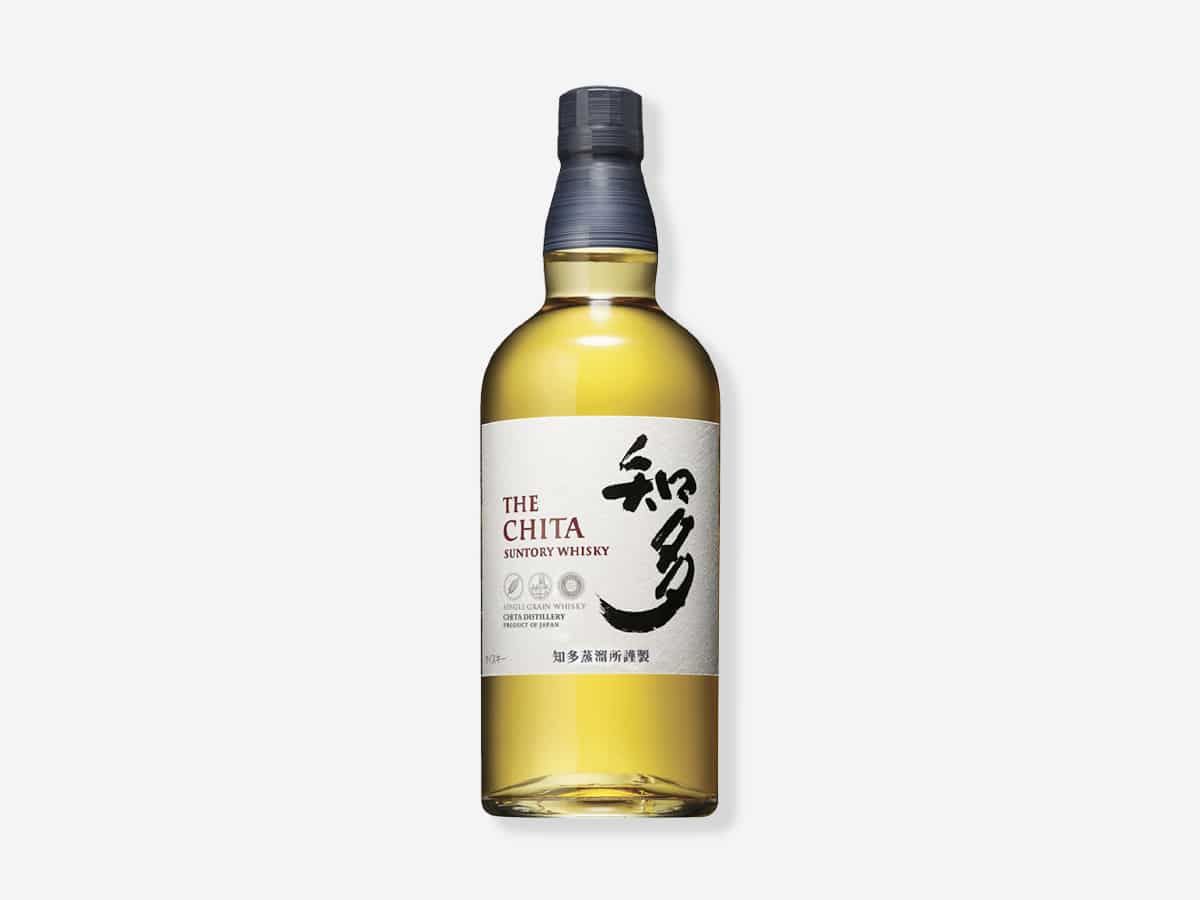 3. The Chita Japanese Whisky
Brand: House of Suntory
Release: The Chita
ABV: 43%
Rating: 4.2/5
Price: AUD$99
This Suntory-owned brand is a truly unique flavour experience. This single-grain whisky that was matured in sherry, ex-bourbon, and wine casks is known for its nose of candied fruit, orange peels, and sweet honey. On the palate, you'll find notes of vanilla beans, honey, orange peel, and a floral backbone. It's a great, flavourful gateway into the world of Japanese whisky.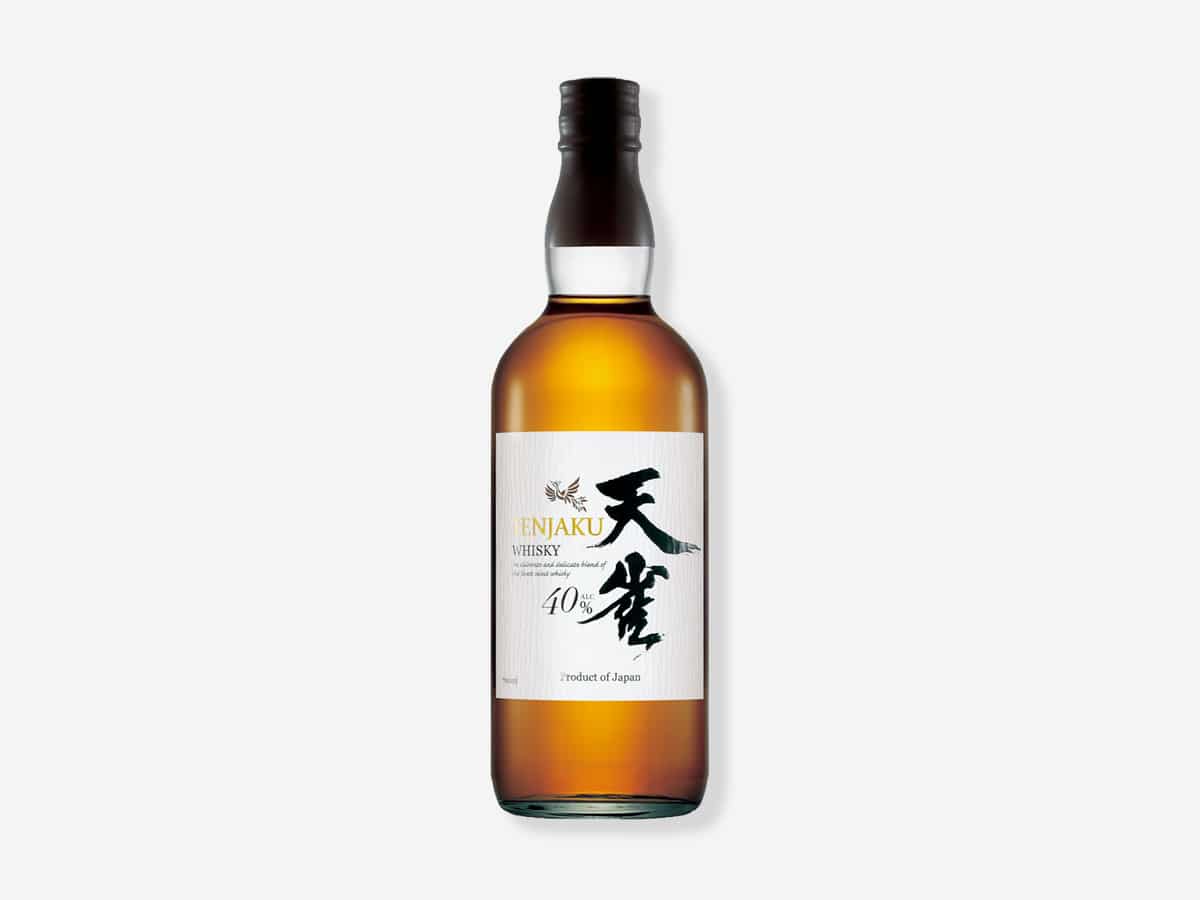 4. Tenjaku Blended
Brand: Tenjaku
Release: Blended
ABV: 40%
Rating: 3.5/5
Price: AUD$75
Distilled with both corn and barley. Tenjaku Blended Whisky is matured in American white oak bourbon barrels. Perfect for mixing into your favourite whisky-based cocktail or as the base for a thirst-quenching highball on a hot day, Tenjaku is known for its rich flavour profile featuring wintry spices, buttery caramel, orchard fruits, rich oak, and wildflowers. The finish is a mix of charred oak, spices, and perfume-like flowers.
We first covered the Tenjaku Blended release back in 2020, noting at the time, just how ridiculous it's price point was. Upon its debut, you could snag a bottle for as little as AUD$40, however, things have tightened up a little since then. Importantly, Tenjaku fills an often under-represented category in the world whisky space, namely affordable Japanese whisky with the backing of a big name label.
"The excitement and interest in the Japanese whisky category in the U.S. is enormous with over 40 percent growth in 2018 and we expect similar growth to be reported for 2019," Craig Kodish, Tenjaku USA's managing director told us upon the release of Tenjaku.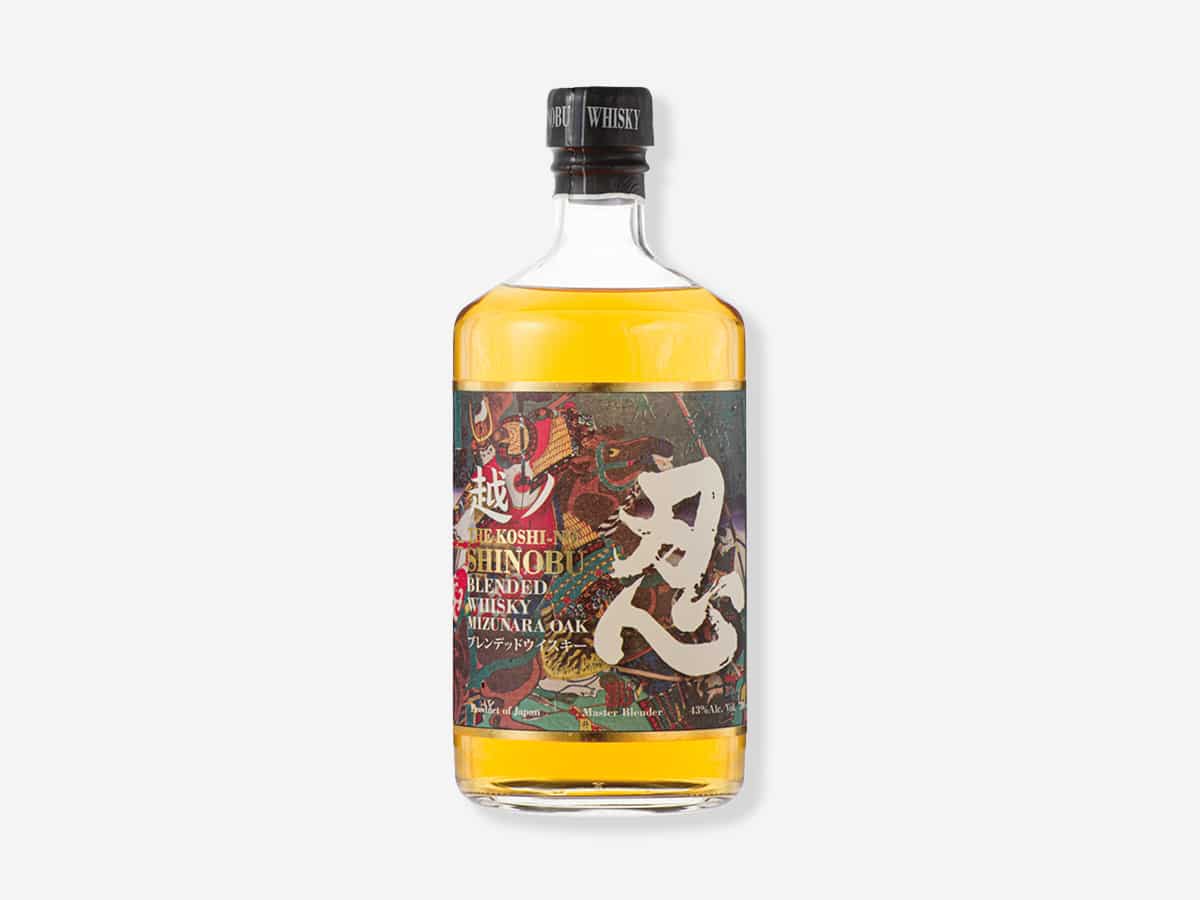 5. The Shinobu Blended
Brand: Shinobu Distillery
Release: The Shinobu
ABV: 43%
Rating: 4.1/5
Price: AUD$100-$110
This whisky is a blend of fifty per cent malt whisky and fifty per cent grain whisky. They were aged in ex-sherry and ex-bourbon barrels. Once blended, the whisky is finished in Mizunara oak barrels. This creates a unique, complex whisky with a nose of candied almonds, orange peels, and a kick of black pepper. The palate is loaded with flavours of vanilla, candied orange peels, a nutty sweetness, and warming spices at the finish.
Shinobu also has some great releases at the other end of the price spectrum as well. The Mizunara 10 Year Old is a favourite of our co-founder Frank Arthur, courtesy of its vanilla, flower and nectar nose. In 2022, that release nabbed a gold medal in the World Whisky Awards and a silver in the International Wine and Spirits Competition, but admittedly, it's a steep jump in price.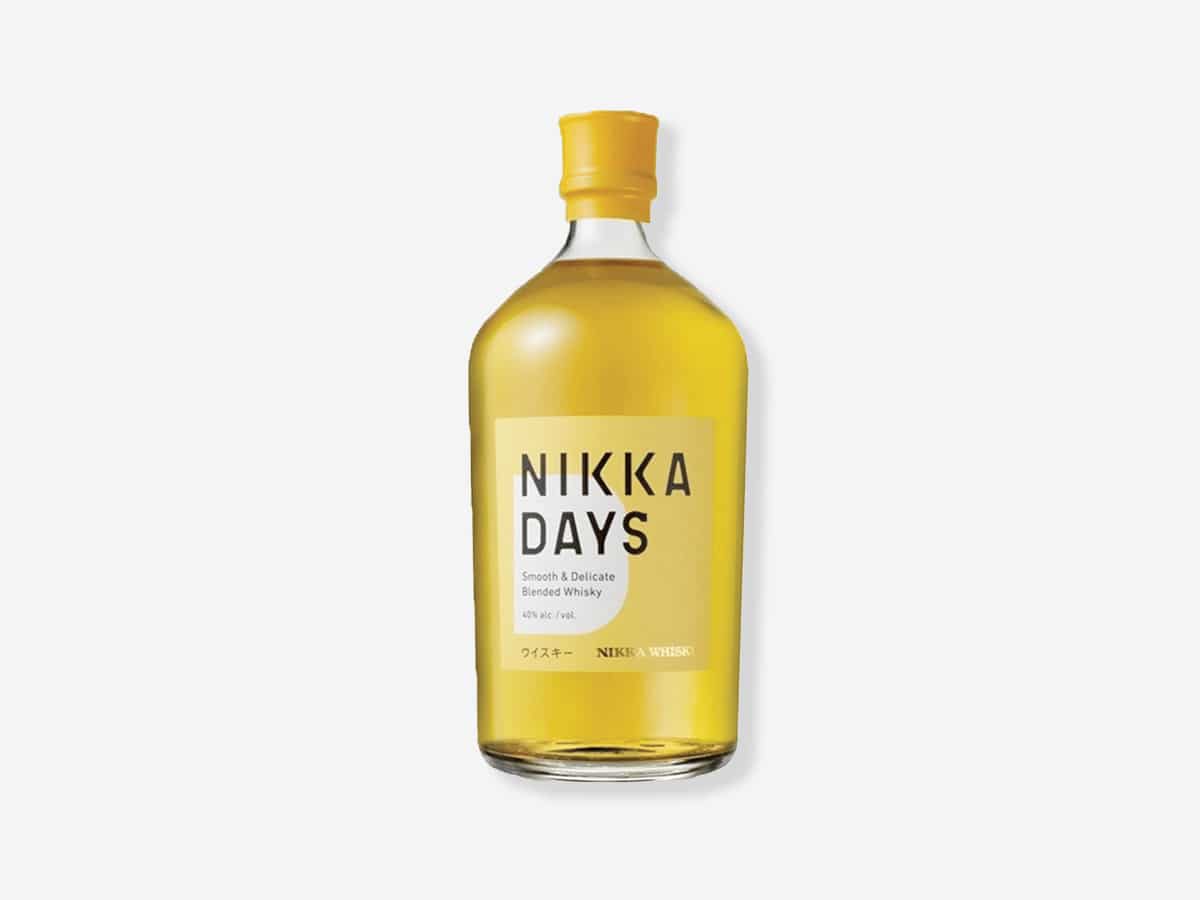 6. Nikka Days
Brand: Nikka Whisky
Release: Days
ABV: 40%
Rating: 4/5
Price: AUD$75
Another affordable whisky from one of the first (and biggest) distilleries in Japan, Nikka Days is a blend made up of whiskies from Yoichi and Miyagikyo distilleries. This complex, flavourful blend is a great choice for fans of Islay single malt Scotch whiskies as it's lightly peated. The result is a smoky, fruity whisky with notes of roasted almonds, sticky toffee pudding, vanilla beans, and orchard fruits. The finish is warming and filled with citrus and vanilla flavours.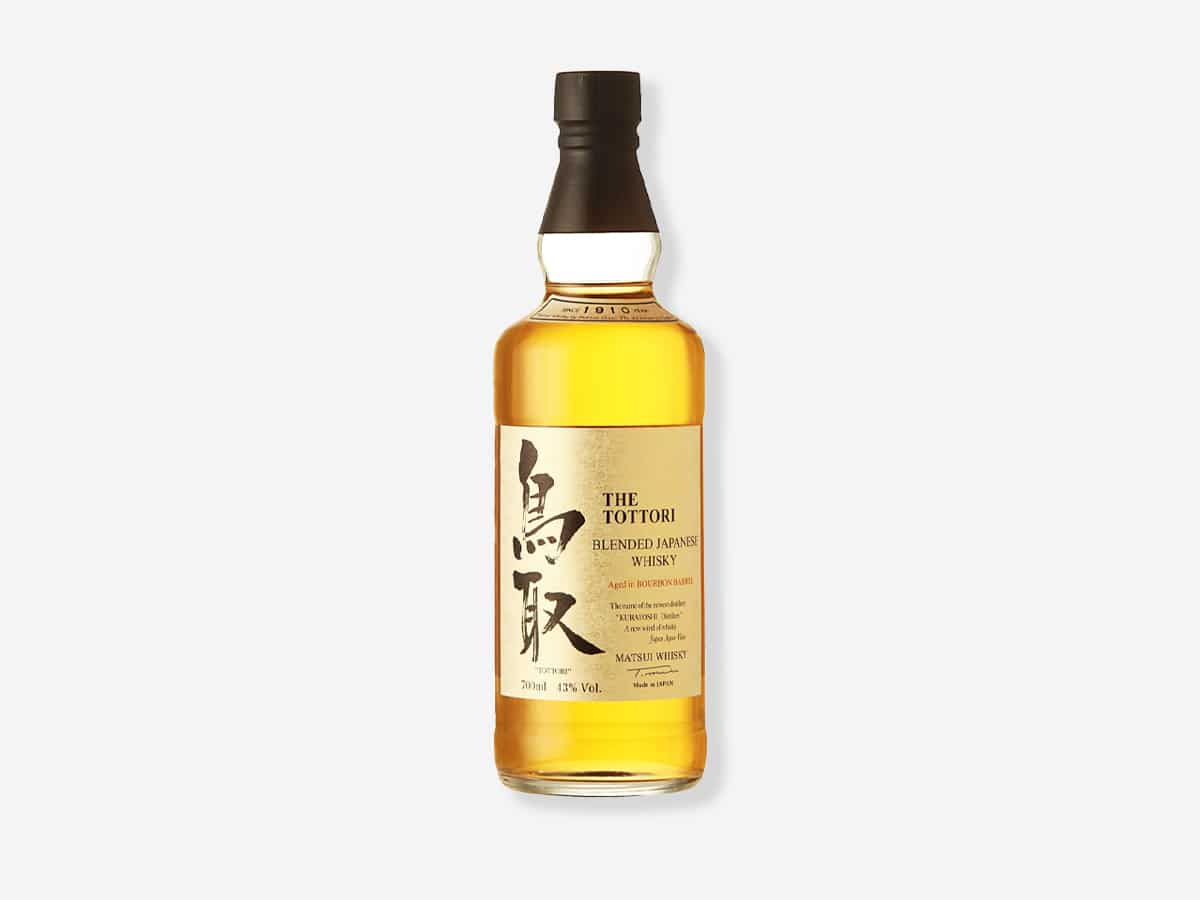 7. Kurayoshi The Tottori Blended Japanese Whisky
Brand: Matsui Whisky
Release: The Tottori
ABV: 43%
Rating: 3.1/5
Price: AUD$79
Matsui Shuzo is well-known for its shochu and sake, but only began producing whisky a few years ago. Even still, this blend, named to pay tribute to the brand's home province and matured in ex-bourbon barrels, is flavourful and complex for a surprisingly low price. The nose is filled with vanilla, chocolate fudge, and spices. The palate is oaky and vanilla, dried fruits, and chocolate-forward. The finish is warming, spicy and oaky.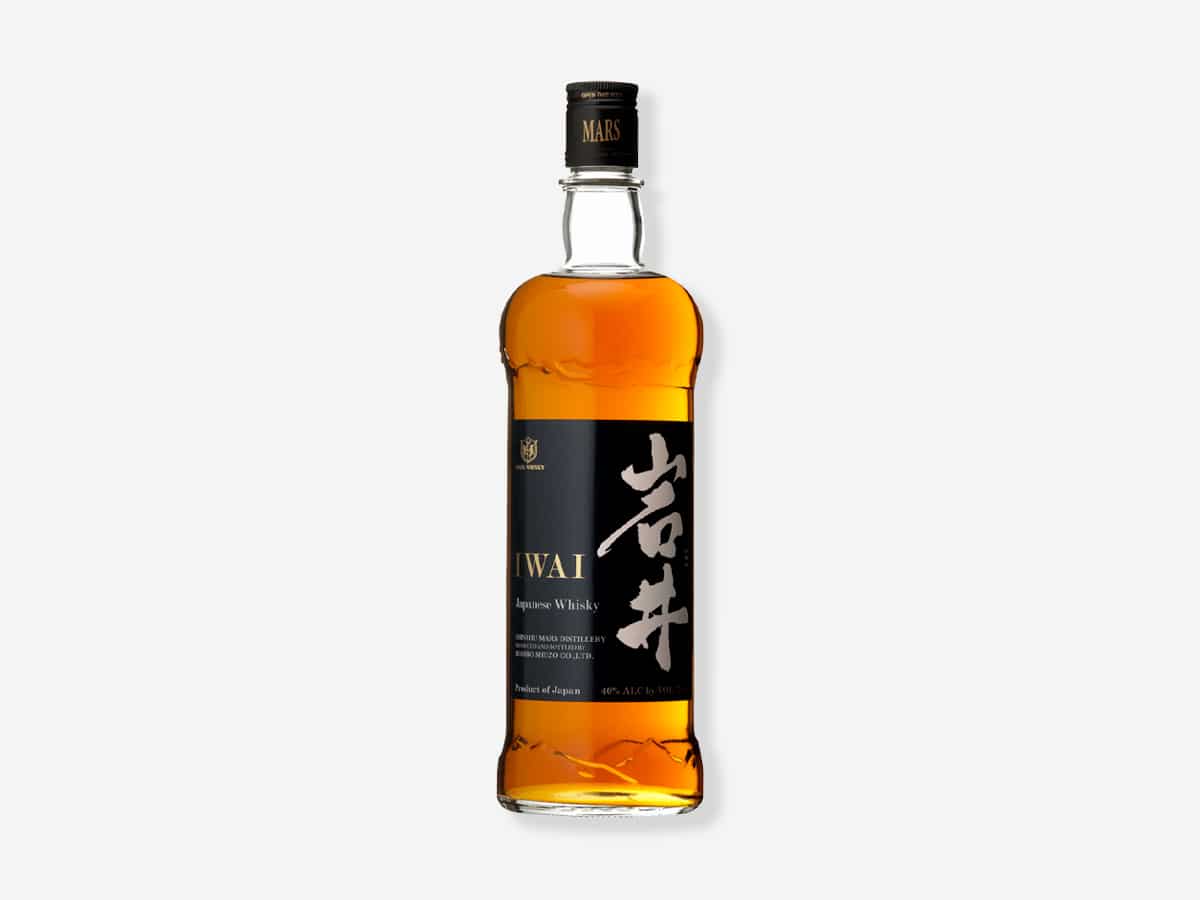 8. Mars Iwai Bourbon Barrel
Brand: Mars
Release: Iwai Bourbon Barrel
ABV: 40%
Rating: 4/5
Price: AUD$90
While most Japanese whisky is made in the style of Scotch whisky, featuring barley as the main grain, Mars Iwai leans more toward American palates with a whisky blend made up of 75 per cent corn and only 15 per cent malted barley. On top of that, it's even matured in charred, ex-bourbon barrels. This creates a truly unique Japanese whisky with flavours of dried cherries, chocolate, honey, toasted marshmallows, vanilla, and gentle spices.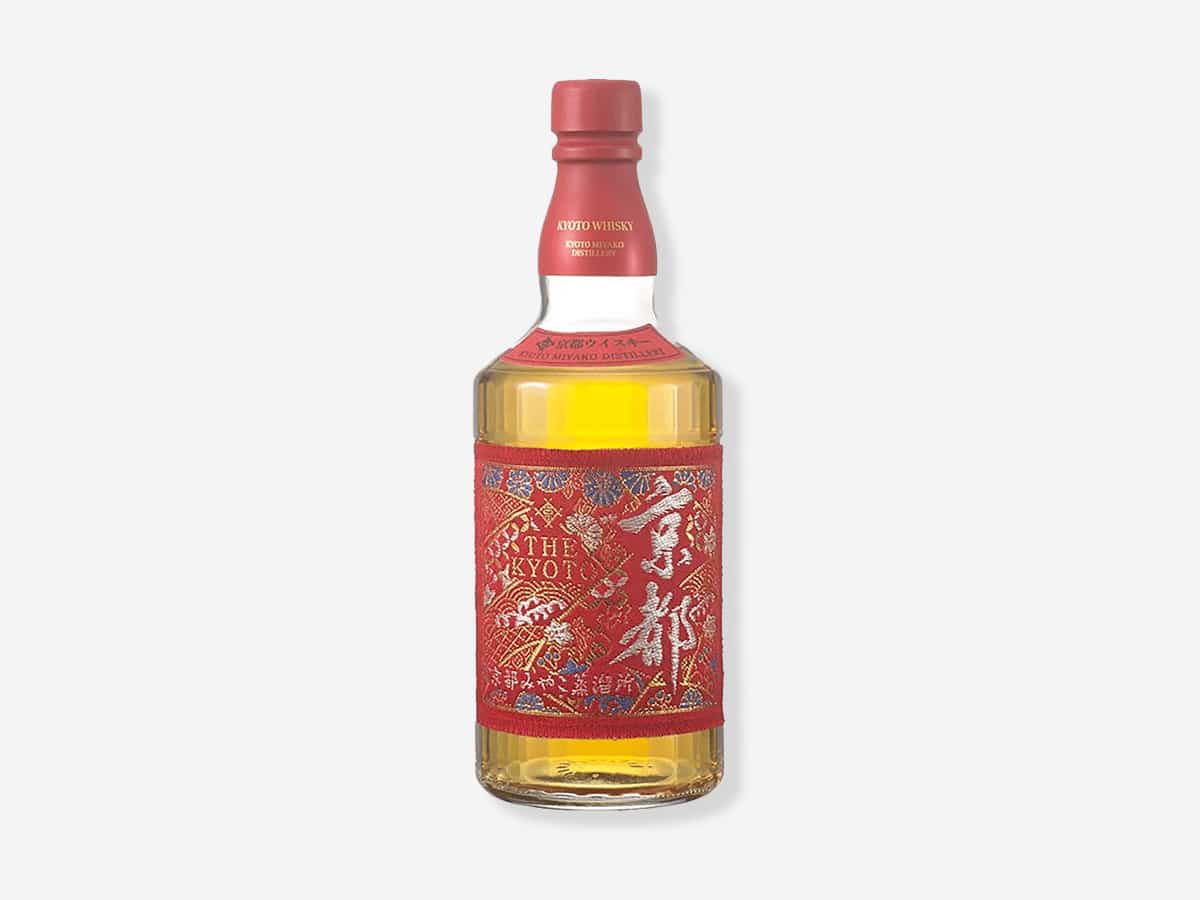 9. Kyoto Nishijin Ori Red Belt
Brand: Kyoto Whisky
Release: Nishijin Red Belt
ABV: 40%
Rating: 3.1/5
Price: AUD$100
This whisky is a blend of hand-picked malt and grain whiskies from Kyoto Shuzo. Some of the whiskies included were imported to Japan, making it a "world blend" instead of simply a Japanese whisky. It's known for its well-balanced, complex flavour profile featuring a ton of vanilla flavour as well as dried fruits, toffee, and spices. The finish is effortlessly warming and lightly smoky.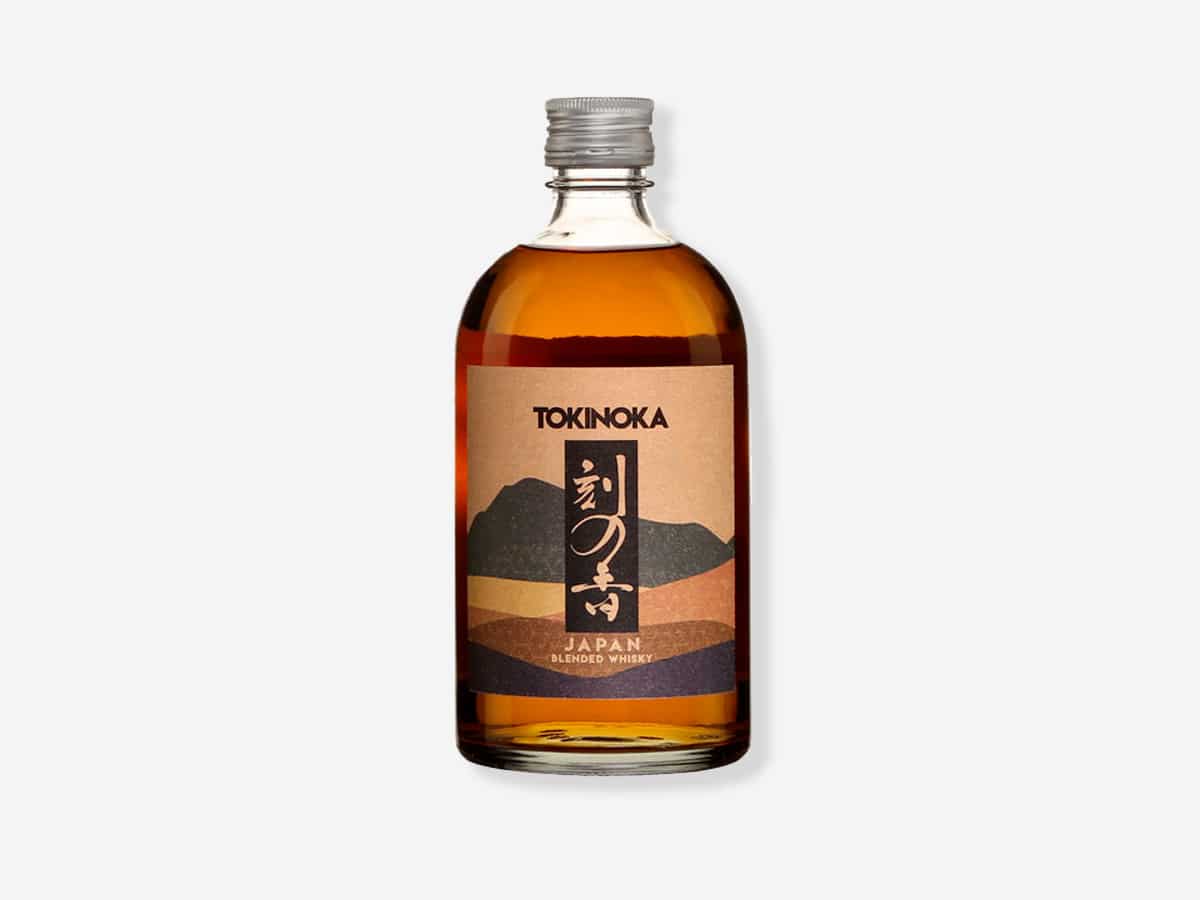 10. Tokinoka
Brand: Eigashima Distillery
Release: Tokinoka
ABV: 40%
Rating: 3.7/5
Price: AUD$95
Its name means "fragrance of time" in Japanese. This blended whisky comes from White Oak Distillery in Akashi. The distillery makes the well-known Askashi whisky and this expression is a blend of different Akashi whiskies. This value, gateway bottle is known for its bold flavours of dried fruits, honey, vanilla beans, candies orange peels, and oak. It's a great start beginning to your Japanese whisky journey.
What is Japanese Whisky?
Put simply, Japanese whisky is exactly what it seems – it's the name for the whisky produced in Japan. With its roots in Scotland, Japanese whisky is very reminiscent of Scotch whisky.
Distilling in Japan began in the 1870s, but the first commercial distillery was opened in 1923. Called Yamazaki Distillery, it's still the pinnacle of Japanese whisky a hundred years later. Still, you might be wondering what the connection to Scotland is. Well, while Yamazaki was the first, a man named Masataka Taketsuru is well-known for bringing the spirit to Japan. And it all started in Scotland.
Born into a sake-producing family, Taketsuru attended university in Glasgow, Scotland in 1918 where he studied chemistry. After attending college, he apprenticed at a few Scottish distilleries to learn the trade. This is where he gained knowledge about the process of crafting Scotch whisky from start to finish. He learned everything he could about the spirit and its cultural importance. During this time, he took copious notes intending to bring this distilling style back to Japan. Eventually, he and his Scottish-born wife moved back to Japan.
First, he worked for Shinjiro Torii (the other big historical name in the Japanese whisky world) at the company now called Suntory (the Yamazaki Distillery). Later, he established another well-known whisky brand: Nikka. This connection is why Japanese whisky, while it is its own spirit, is more like Scotch than any other world whisky.
But it's not entirely the same as much of the whisky is produced on Coffey stills, is often less peated (if peated at all) and is softer and more floral than much of its Scottish counterpart.
Style
Both grain and malt whiskies are produced in Japan, similar to Scotland. It should be no surprise as the history of Japanese whisky is intermingled with that of Scotland. In the century since its invention, more distilleries have opened and more whisky-makers have worked tirelessly to perfect the art of whisky making. Today, the country is all about quality as opposed to quantity.
Key Brands
There are currently just under 30 distilleries crafting single malt and blended whiskies. And while Japanese whisky makes up only about five per cent of all the whisky sold in the world, it has its fans all over the globe. Not only are Nikka and Yamazaki the oldest brands in Japan, but they are also the most well-known. Suntory owns many of the biggest names (including Yamazaki, Chita, Hakushu, and Hibiki). The best part? You don't need to spend the equivalent of a month's (or year's pay) to purchase a great bottle.
Price
Just like Scotch whisky, the price range for Japanese whisky is quite broad. Gateway expressions can set you back as little as $30 while long-aged, limited-edition expressions might be in the thousands and beyond. There are many well-made, nuanced expressions for under $100. It's a myth that all Japanese whisky is expensive. Sure, with much smaller quantities and fewer distilleries, some of the bigger name brands like Yamazaki and Hakushu have some fairly expensive expressions.
Alternatives to Japanese Whisky
If you're not quite aboard the Japanese whisky train, or you're just looking to find out which international spirit tickles your fancy, why not check out some of our other drinks articles?
Whisky Types
Whisky by Region
Price
How Man of Many Chose the Best Japanese Whisky Under $100
With more than 10 years of experience reviewing beer, wine and spirits, Man of Many's team of editors has selected a list of the best Japanese whisky under $100. Additionally, author Christopher Osburn has more than 15 years of experience writing about alcohol and lifestyle topics across the globe. As our resident drinks expert, is the perfect person to unpack this mixture of flavours.
Japanese Whisky FAQs
What is the best cheap Japanese whisky?
There are several value Japanese whiskies between blended and single malts, but if you were to ask us one of the best cheap Japanese whiskies is Mars Shinshu Iwai 45. This mix of corn and malt whiskies is matured in ex-bourbon barrels. The result is a 90-proof sipper with flavours of vanilla beans, toffee, orchard fruits, and chocolate. The finish is warm, sweet, and memorable.
Why is Japanese whisky so expensive?
In the most basic terms, it isn't. Sure, some of the most well-known expressions are a bit pricy (we're talking about Yamazaki and Hakushu whiskies in particular), but that doesn't mean that all Japanese whisky is expensive. There are many entry-level bottles priced well.