Lark 'The Wolf Release' Whisky is a Howling Good Tipple
Tasmania's Lark Distillery has dropped a limited batch of single malt whisky that for a time, was held in Wolf of the Willows Porter Barrels. The whisky is aptly named 'The Wolf Release' and is limited to just 382 bottles. It's available now through Lark's cellar door and select bars across Australia including Eau De Vie, Melbourne and Sydney's Baxter Inn.
The Wolf Release is the result of a unique exchange of ideas and passion between Lark Distiller and Victorian brewery Wolf of the Willows. From here the idea of a Barrel Exchange was born.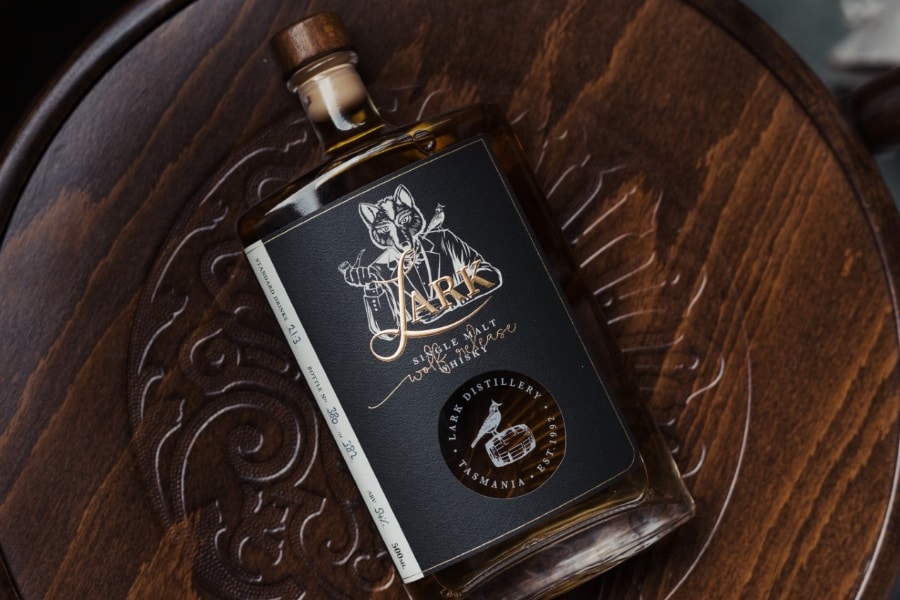 Lark whisky casks were hand-selected by the distillers and brewers after trying countless samples to determine which would work best for the beer ageing process. Once selected, they were emptied of the whisky and shipped across the Bass Strait to the brewery in Victoria. Within seven days they were filled with an imperial version of the Johnny Smoke Porter and left to age. Once the casks were emptied, they were returned to Lark Distillery in Tasmania, where they were filled with Lark single malt whisky to be released as 'The Wolf Release.'
Tasting Notes:
Nose – A faraway grass fire leads into sweet pineapple and charred lemon. Varnished oak drives into toffee apple with heavy cocoa chocolate.
Palate – Liquid lychee paves the way for kiwi fruit and raspberry jubes. The fruits develop into milky banana milo, brewed over a campfire.
Finish – Strong American Oak vanilla evolves to honeycomb enveloped by chocolate, which lingers before transforming into dark chocolate with hints of smoke.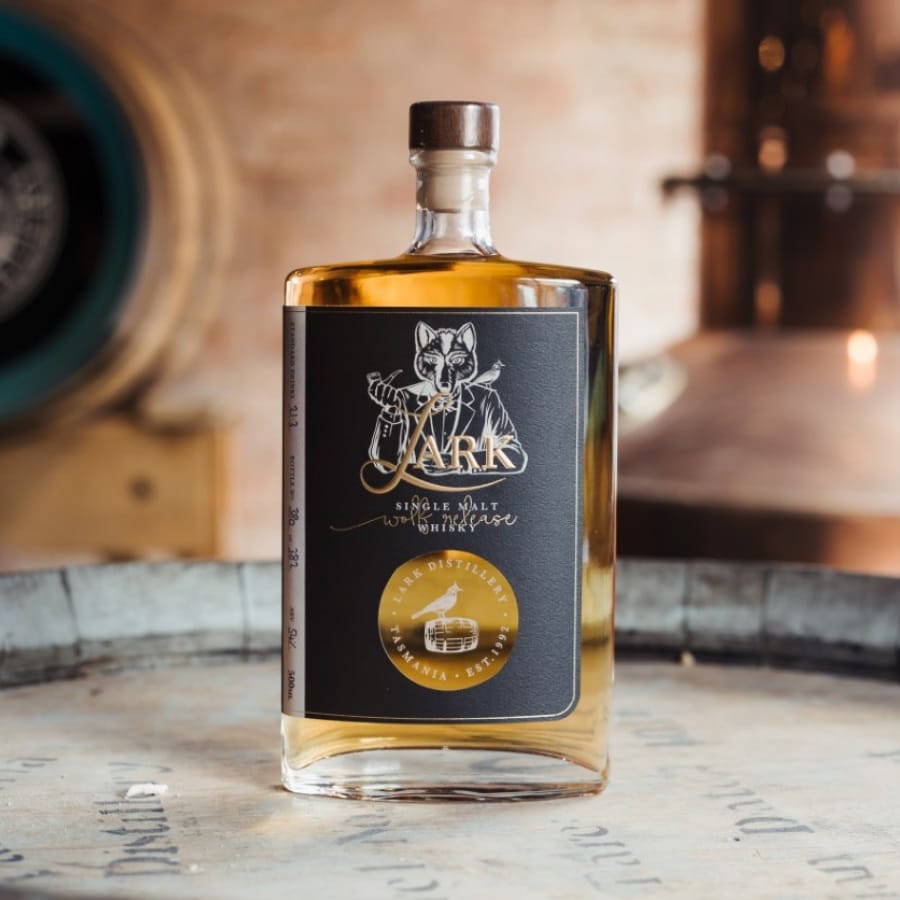 "We hand-selected every element to ensure the final product would reflect the essence of the craft of our two parallel industries," says Jonnie Edwards, Distiller, Lark Distillery.
"The anticipation of discovering how the whisky would react with the beer was slightly daunting, but watching it develop into the beautiful liquid we have now was magical and absolutely worth the wait."
The Wolf Release comes in at 54% ABV and goes for $280 per bottle.