Meet Lyres, the World's Most Awarded Non-Alcoholic Spirit
In Partnership with Lyre's Spirit Co
In the spirits world, you tend to stay in your lane. Whisky-makers stick to barley, wine producers tend to their grapes and beer brewers are all about the grain. Even the most revered of distillers rarely take the leap from spirit to spirit. So, needless to say, when a producer lays claim to an award-winning portfolio that encompasses gin, liqueur, absinthe and rum, it's worthy of note. But for Lyre's Spirits Co, it's all in a day's work.
The Aussie-born business isn't just topping the world's biggest spirits stages, it's shattering the very notion of premium booze. Forget about cask-strength and 101 proof, Lyre's is a world-class spirits producer that bets on non-alcoholic. All of the brand's releases, from its bestselling American Malt to the iconic Dry London Spirit are traditionally distilled and masterfully crafted. But don't just take our word for it.
Award-Winning Flavour
From the London Spirit Awards to the industry-renowned San Francisco World Spirits Competition (SFWSC), Lyre's has made a name for itself on the global stage. Matching up against high-strength counterparts, the non-alcoholic delight has earned a whopping 46 medals across international competitions, making it the most awarded non-alcoholic spirit in the world. In fact, at the recent SFWSC, competition founder and executive director Anthony Dias Blue remarked just how impressive the Aussie-born portfolio had become.
"The San Francisco World Spirits Competition has seen an increase the past few years with non-alcoholic entries and this is the first year that they have placed exceptionally well with Lyre's Non-Alcoholic Spirits,"  the spirits expert said. "The judges tasted Lyre's against alcoholic counterparts in the aperitif, coffee liqueur, fruit liqueur, nut liqueur, other whiskey, and sugar cane spirits categories. It was exciting to discover non-alcoholic products that could sit on the back bar like an alcoholic spirit and the medals reflect how impressed we were with the quality across the range."
Blue wasn't just blowing smoke either. Lyre's scored Gold medals for its Aperitif Rosso and Dark Cane Spirit, Silver medals for the Aperitif Dry, Amaretti, Coffee Originale and Spiced Cane Spirit and Bronze medals for the Orange Sec, Dry London Spirit, White Cane Spirit and American Malt. It's an all encompassing range that continues to grow.
The Range
In addition to its catalogue of award-winning non-alcoholic spirits, Lyre's has gone mobile. The Aussie legends have just added two new premix packs, alongside a series of craft cocktail sets, ideal for Father's Day gifting. Better yet, every purchase of the vegan-friendly and low-calorie spirits comes with access to a free mixology class. Ready to elevate those lockdown knockoffs?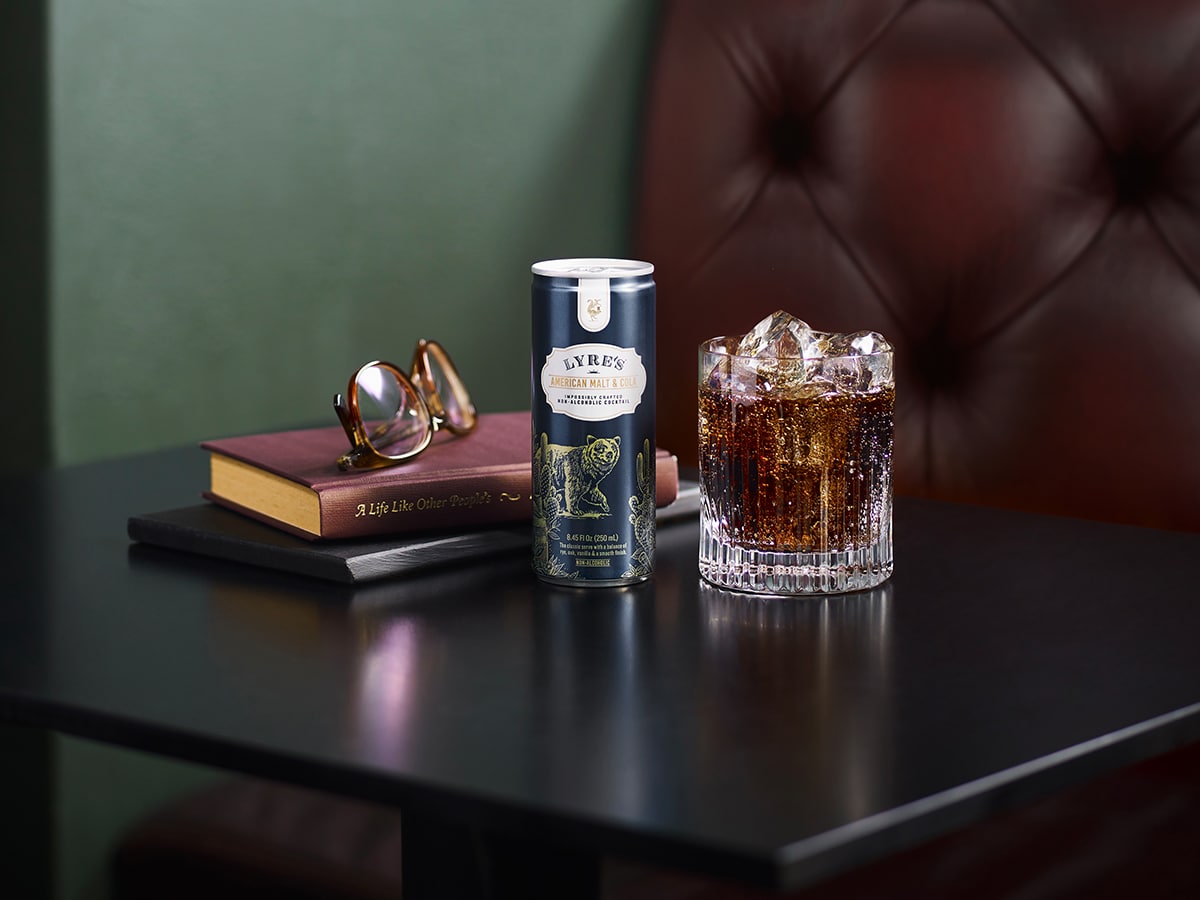 ---
Featured Video from Man of Many
---
American Malt & Cola
A limited-edition release, Lyre's American Malt & Cola brings the classic flavours together again, evoking notes of oak, vanilla, rye & spice. The RTD can be enjoyed straight from the can or jazzed up in a highball glass, topped with plenty of ice.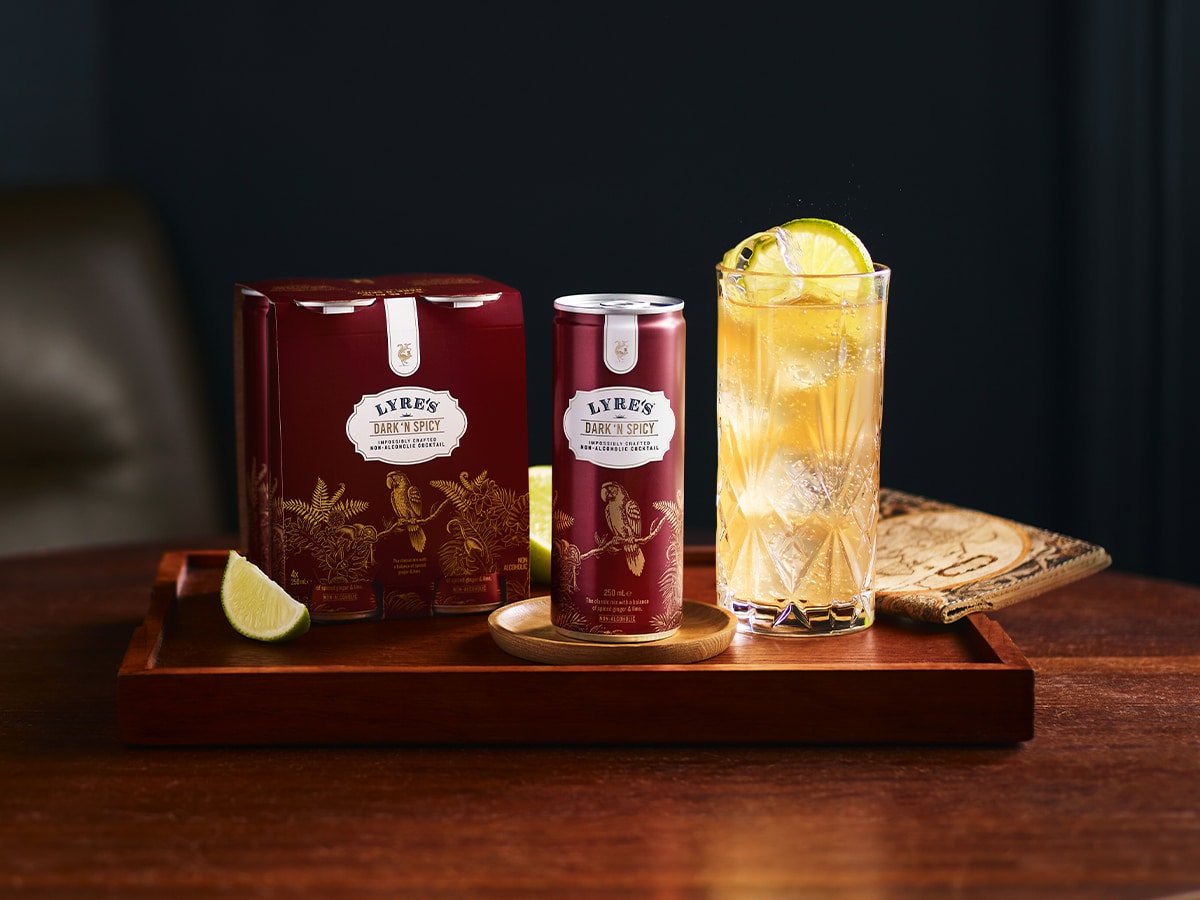 Dark 'N Spicy
A combination of Lyre's Spiced Cane, Lyre's Dark Cane, ginger and lime zest, this a non-alcoholic homage to the iconic mix. According to Lyre's, the new RTD can evokes notes of ginger, lime, toffee & spice, with a burst of ginger spice continuing through to the end of the palate where the richness of the Lyre's Dark Cane again contributes to the long finish, cloudy in colour.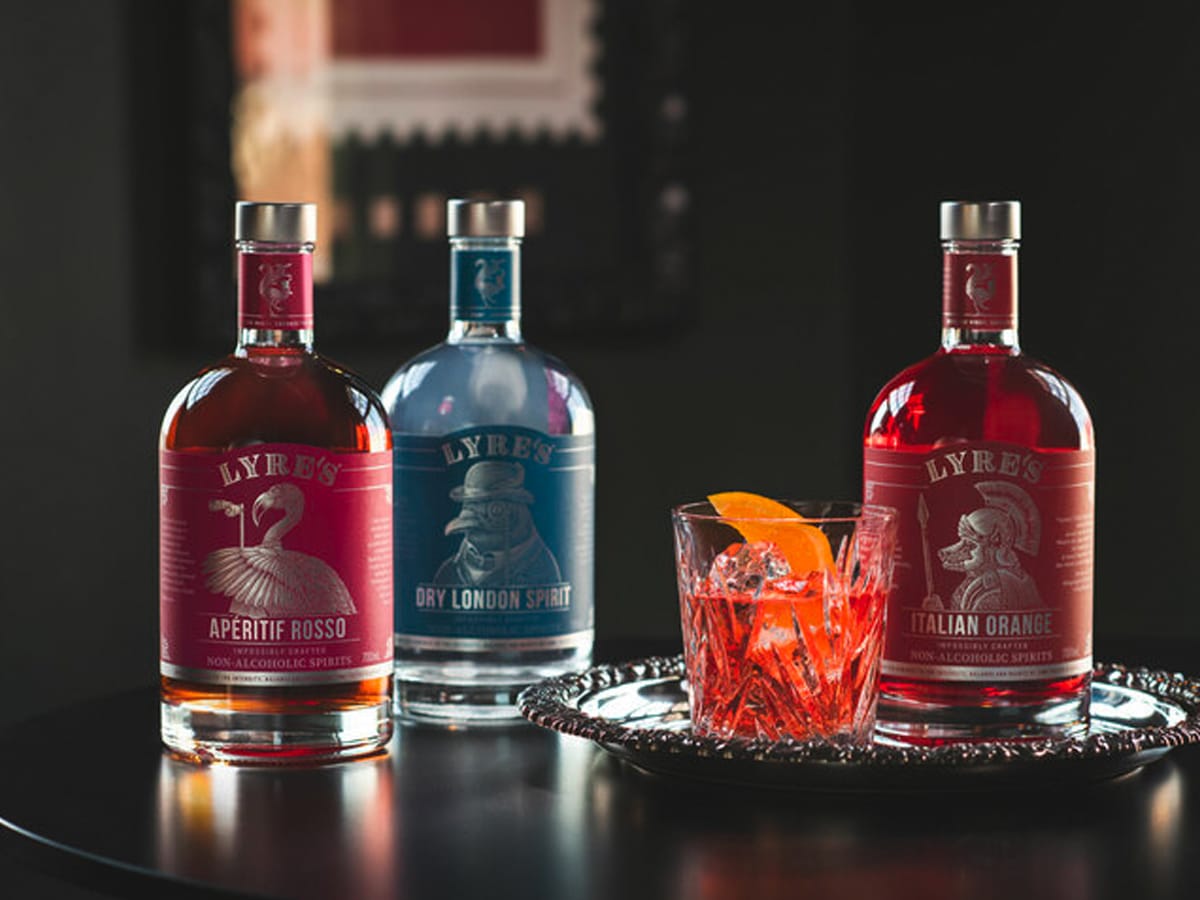 Negroni Set
Who doesn't love a classic negroni? This variation of the classic cocktail brings all the elements together in one handy kit, with the Lyre's London Dry, Apéritif Rosso and Italian Orange all housed here. The rich cocktail takes influence from its alcoholic counterpart, but with a refreshingly honest finish. Knockoff cocktails, anyone?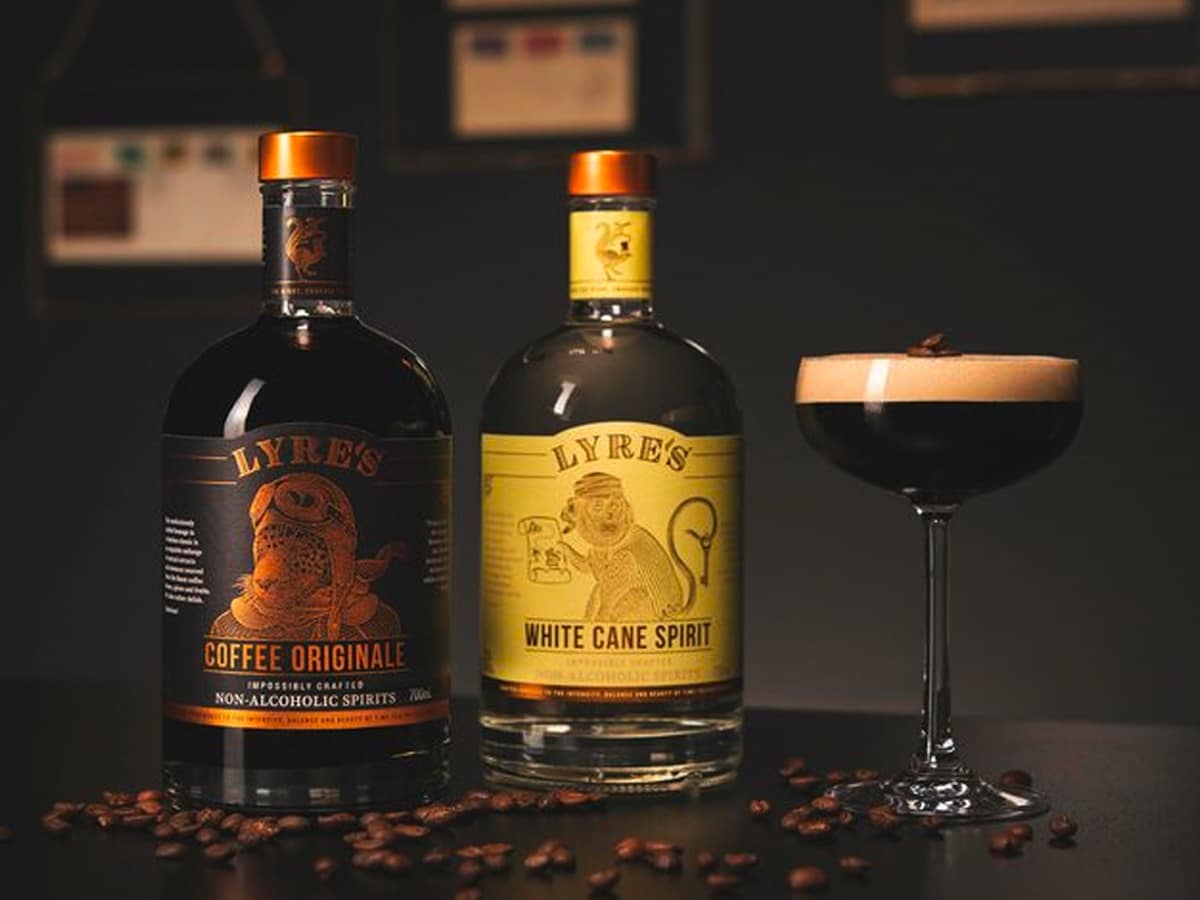 Espresso Martini Set
The concrete cowboy's cocktail of choice, Lyre's proves you can make an espresso martini without the alcohol. This cocktail set pairs the Coffee Originale and White Cane Spirits for a decadent sipper with high notes of espresso, spice, caramel and toasted nuts, which is enhanced by a generous finish featuring classic vanilla.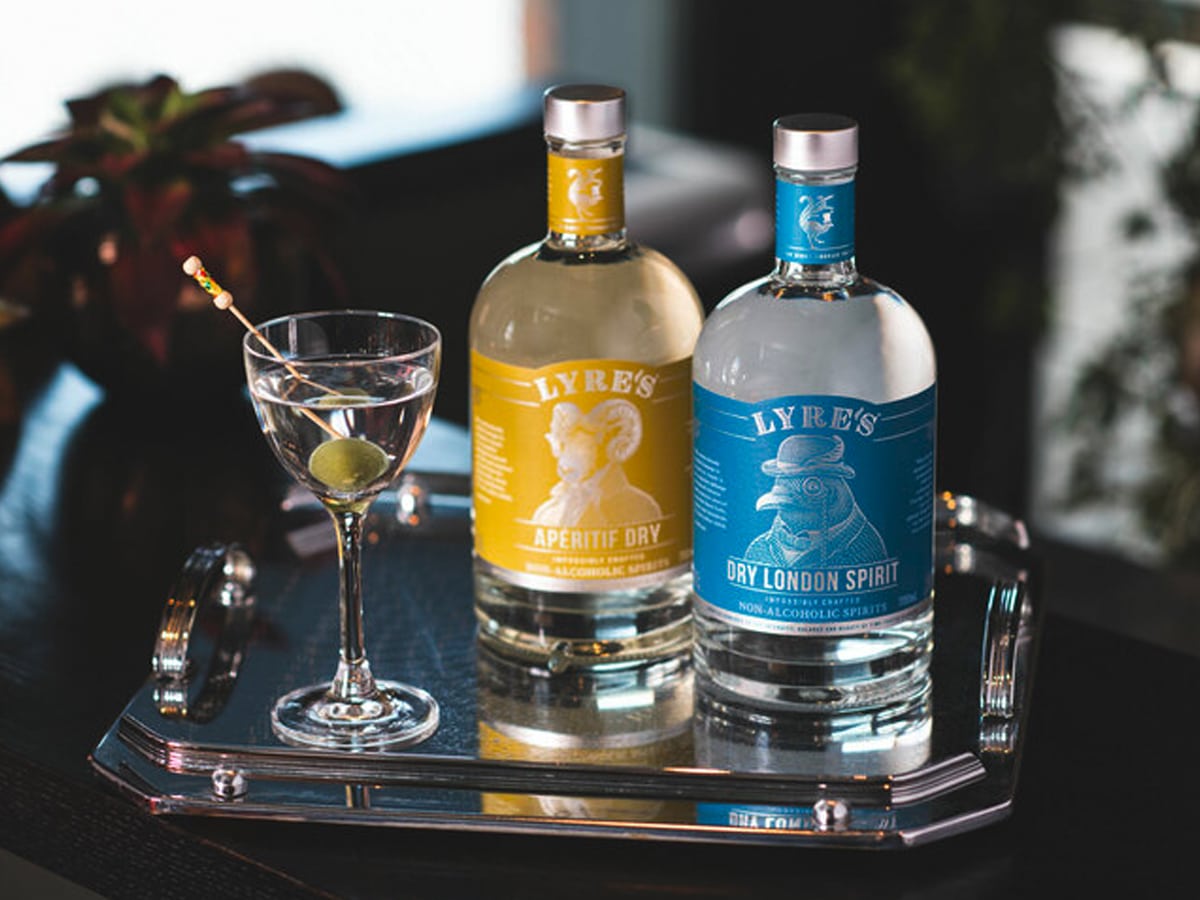 Lyre's Dry Martini Set
A classic never dies, but Lyre's take on the dry martini proves it can be reborn. The non-alcoholic cocktail brings the Aperitif Dry and Dry London Spirit together for an aromatic explosion of flavour. You'll enjoy firm flavours with juniper and citrus on the nose, earthy notes fill the mid-palate and a gentle pepperberry warmth for a dry finish. Delicious.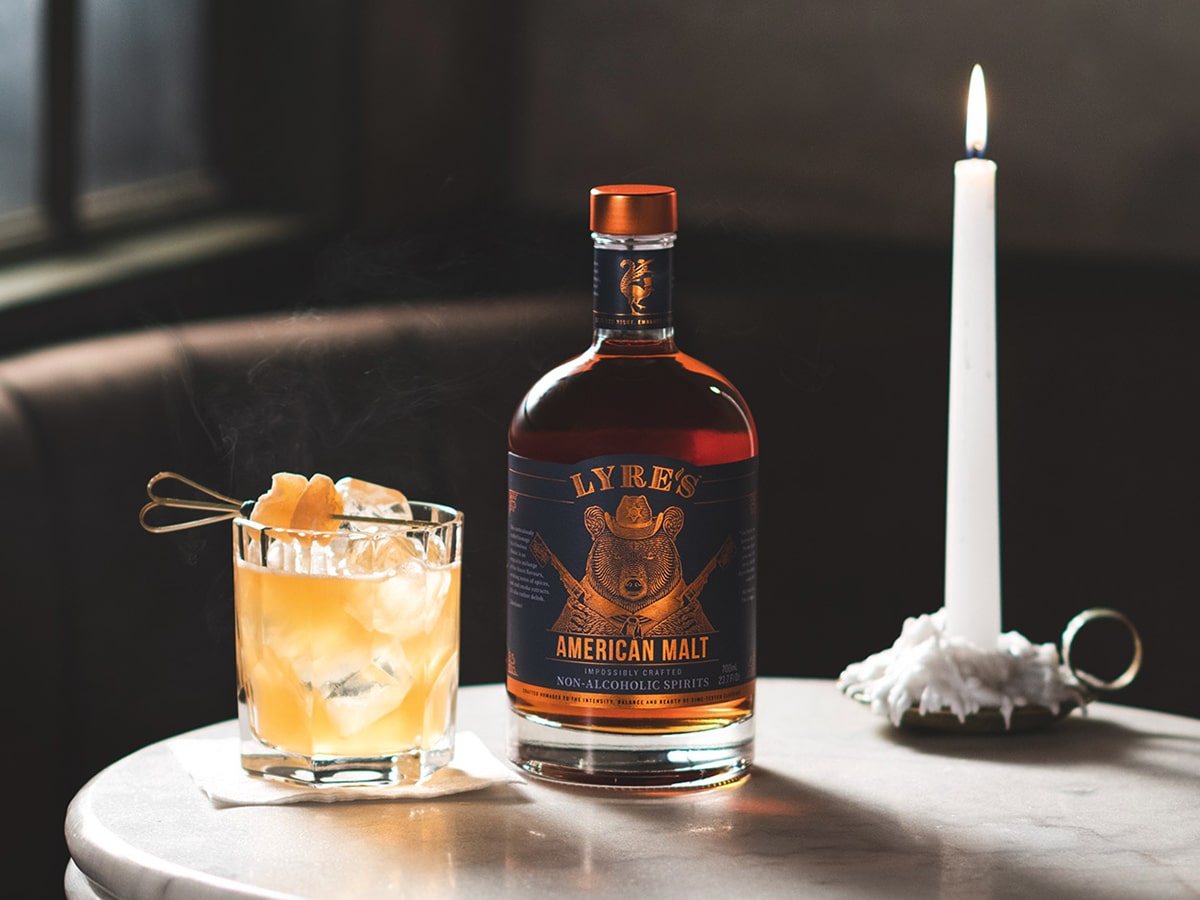 The Spirit of Good Taste
When it comes to a good, old-fashioned cocktail, nothing beats the real deal, and that's precisely why Lyre's has emphasised traditional distillation. Rather than non-alcoholic spritzers masquerading as booze, Lyre's Spirits Co. produces real spirits without the alcohol percentage, using the same tastes and aromas as your favourite spirits.
"Creating our portfolio was a three-year process that saw us work with the world's most recognised sommeliers," Lyre's creator and founder Mark Livings said. "Our pursuit of perfection was unwavering and each Lyre's product combines all-natural essences, extracts and distillates to match the aroma, taste, appearance and tell-tale burn of time-tested spirits."
Authentic, approachable and entirely non-alcoholic, Lyre's Spirits Co. has a little something for everyone, whatever your flavour. Now, how many non-alcoholic brands can say that?
---
Featured Video from Man of Many