Australian whisky lovers, rejoice! Morris Tokay Barrel Single Malt Whisky is here and what a spectacular example it is of the sheer skill and passion possessed by our local whisky craftspeople and the quality of the expressions that enables them to produce. The inaugural release was launched in collaboration with The Whisky Club—the members of which know a thing or two about a good dram and thus voted it Australian Whisky of the Year—it received a Double Gold at the 2022 San Francisco World Spirits Competition and a Master at the Spirits Business Luxury Masters. So, it's safe to say the Morris team's Tokay Barrel whisky is something very special indeed.
Thanks to a commitment to using local ingredients, this pre-eminent Australian distillery has crafted a whisky that's wonderfully sophisticated, boasting a complexity and intriguing depth of flavour that will appear distinctly Antipodean to our friends in the Northern Hemisphere. This flavour was predominantly developed in French oak ex-red wine casks at the Morris regional distillery in Rutherglen Victoria, before being finished in barrels that once held the brand's award-winning fortified wine: the 15-year-old Morris Cellar Reserve Grand Topaque (Tokay).
These efforts have resulted in a one-of-a-kind whisky experience. Starting with a nose consisting of dried orchard fruit richness, malted butterscotch, and burnt toffee pecan; the palate then delivers fresh fruit vibrance, with layers of rich white chocolate crème brulee, and a hint of toasted spice; and finally, each sip of the Tokay Barrel boasts a long finish of raisin flavours that ultimately give way to warm malted honeycomb. Truly outstanding.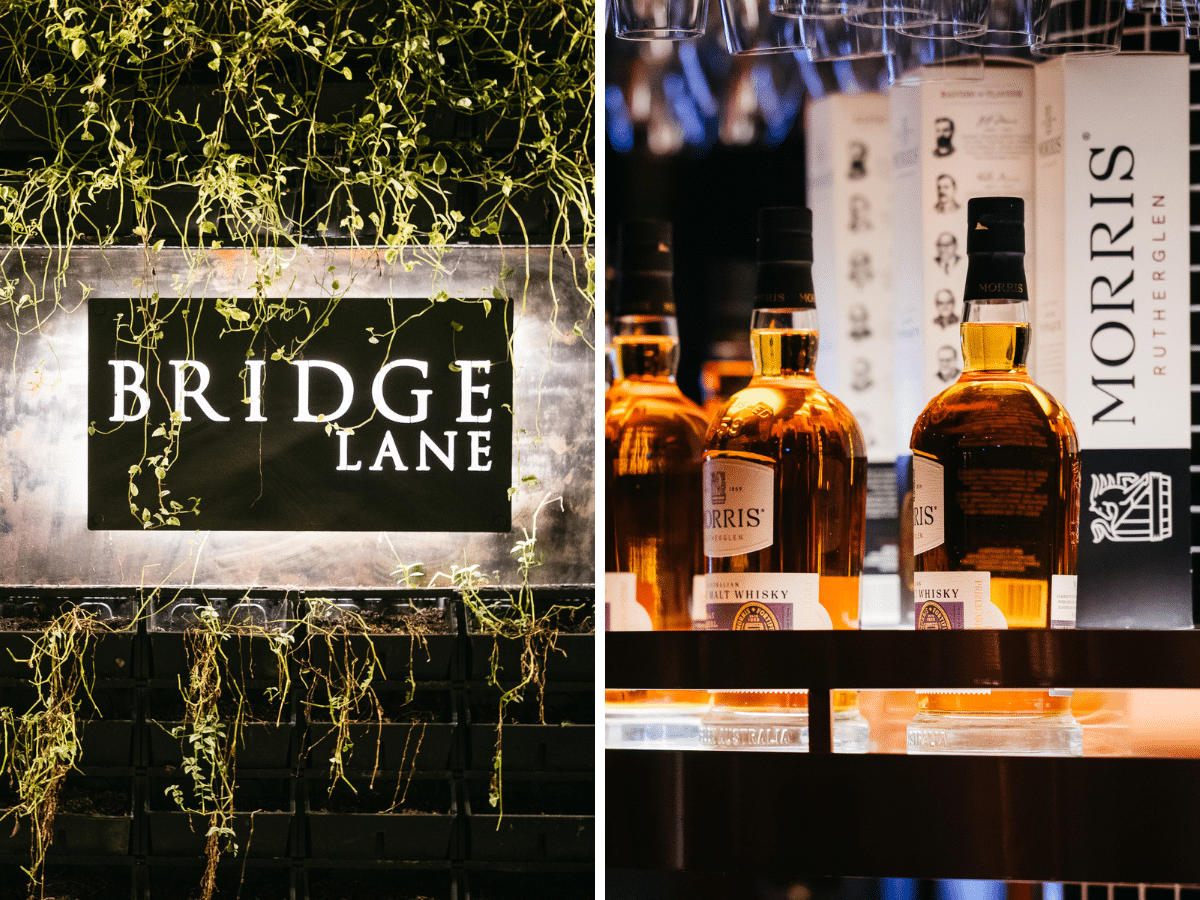 A Tokay-Tinged Revelry
As you might expect, a whisky this remarkable was crying out for an equally remarkable celebration to mark its arrival. And so it was that a lucky few found themselves entering Sydney's most exclusive cocktail destination, the dark and moody Bridge Lane Bar— a luxurious take on the New York speakeasy—to celebrate this landmark release.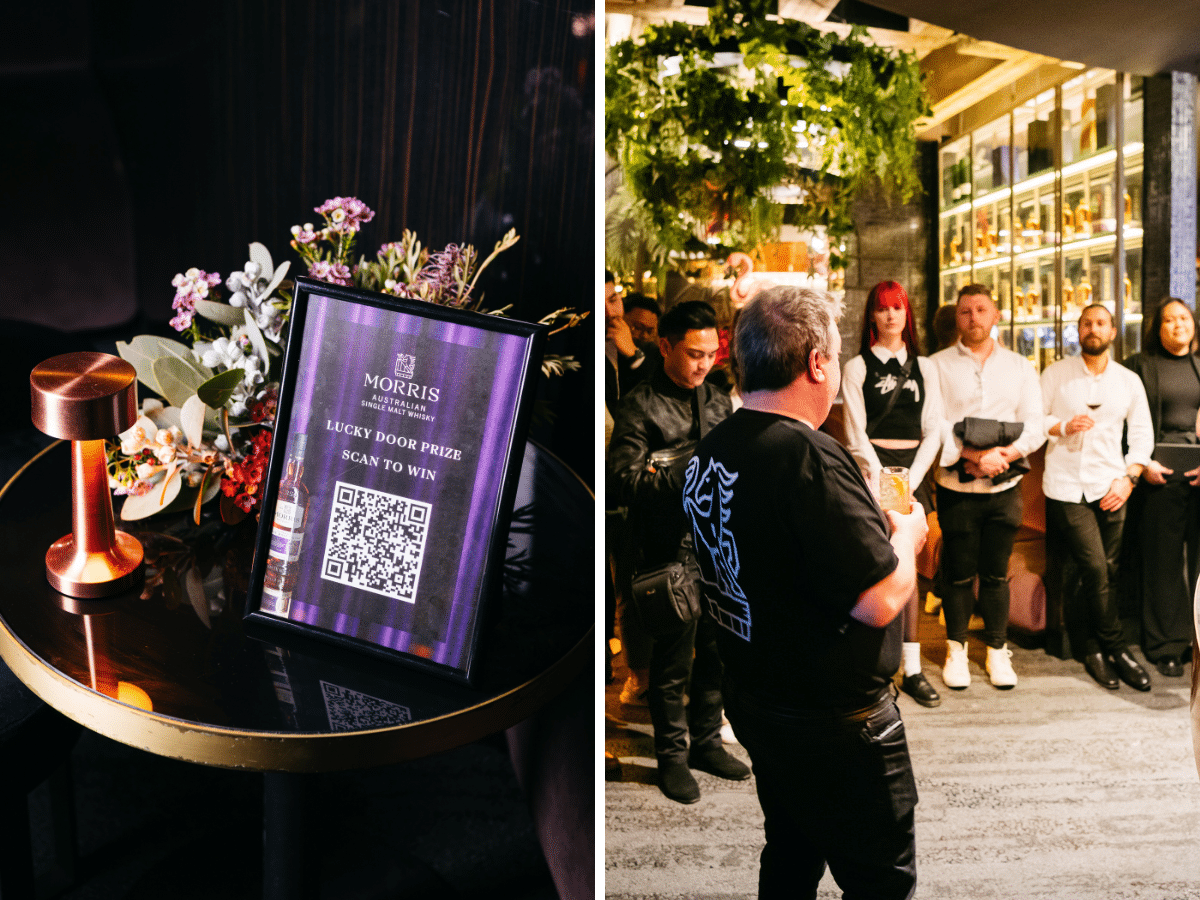 Upon arrival, guests first scanned a QR code for their chance to win a lucky door prize—consisting of some delicious Morris whisky, of course—before being met with the generous offerings of an enormous charcuterie board situated at Bridge Lane Bar's entrance. Walking deeper into the venue, guests would find Morris Head Distiller Darren Peck and Brand Ambassador Taylor Matthews hosting whisky tastings at the back of the bar. There, those in attendance were able to sample a wide range of Morris whiskies, including the star of the night—the Tokay Barrel—along with the Morris Signature, Sherry Barrel, Muscat Barrel, and the Cellar Reserve Grand Topaque.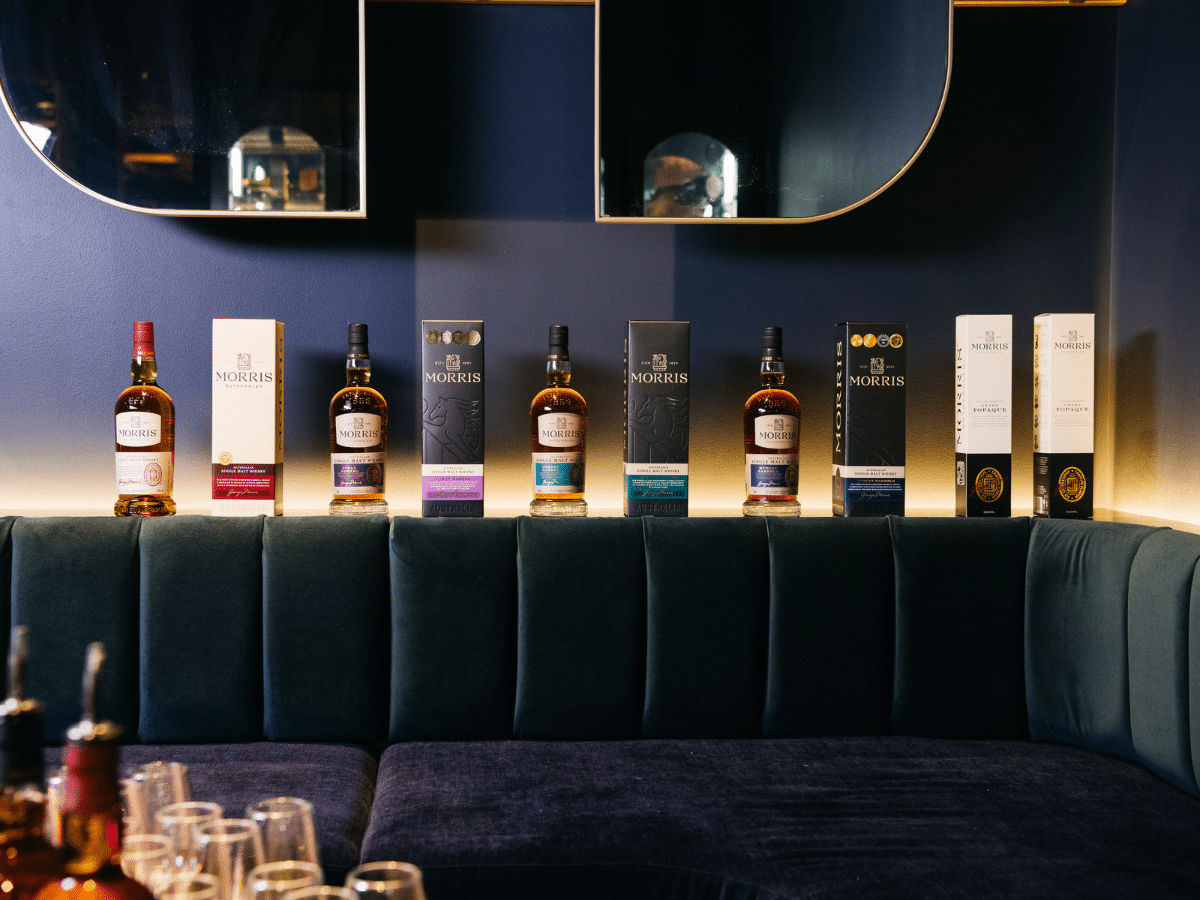 The Versatility of Morris Whisky
What's more, Morris whisky cocktails were served throughout the evening, illustrating just how versatile this leading Australian distillery's range is. If you'd like to try these three irresistible recipes harnessing the deliciousness of Morris whiskies for yourself, we've outlined the ingredients below: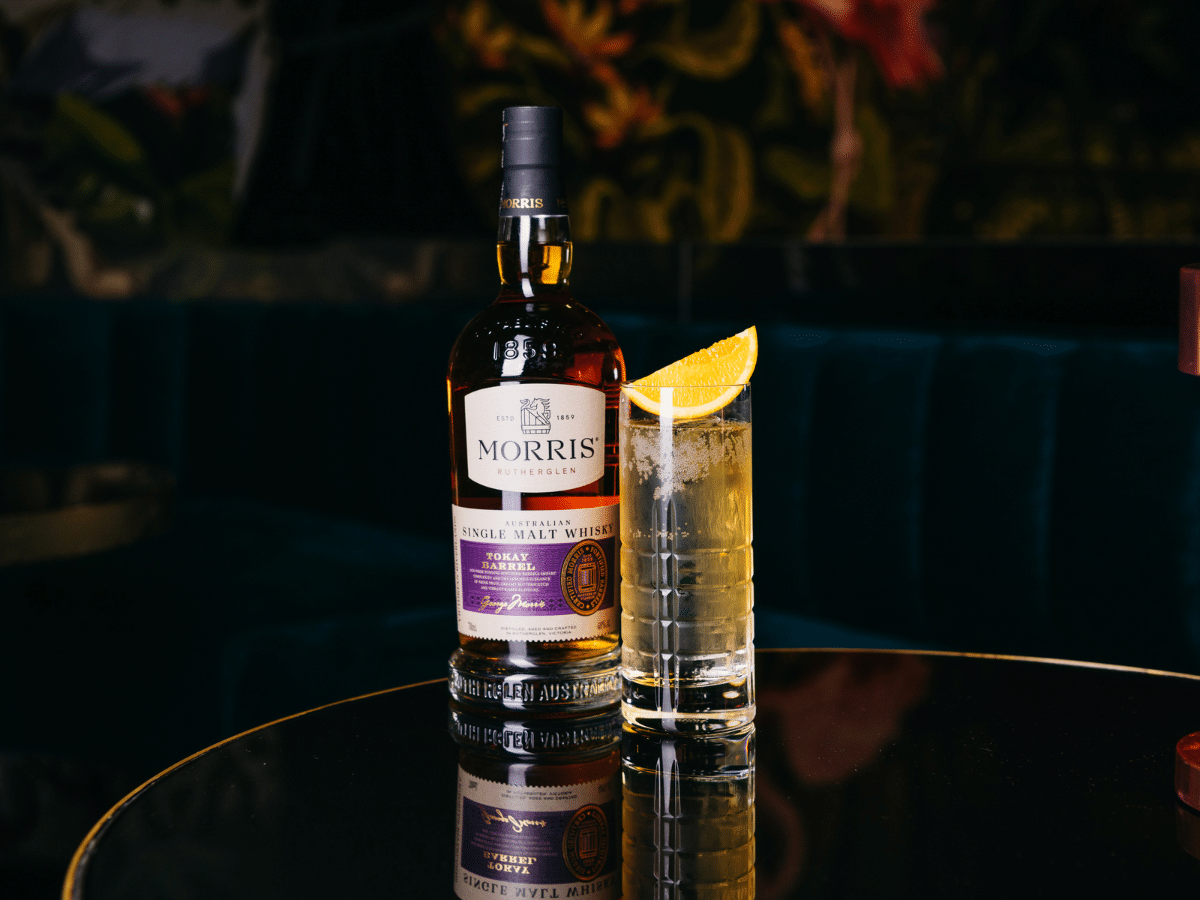 Morris Highball
Tall, Built
45ml Morris Signature
15ml orange curacao
5ml 2:1 sugar syrup
Top soda
Garnish with orange wedge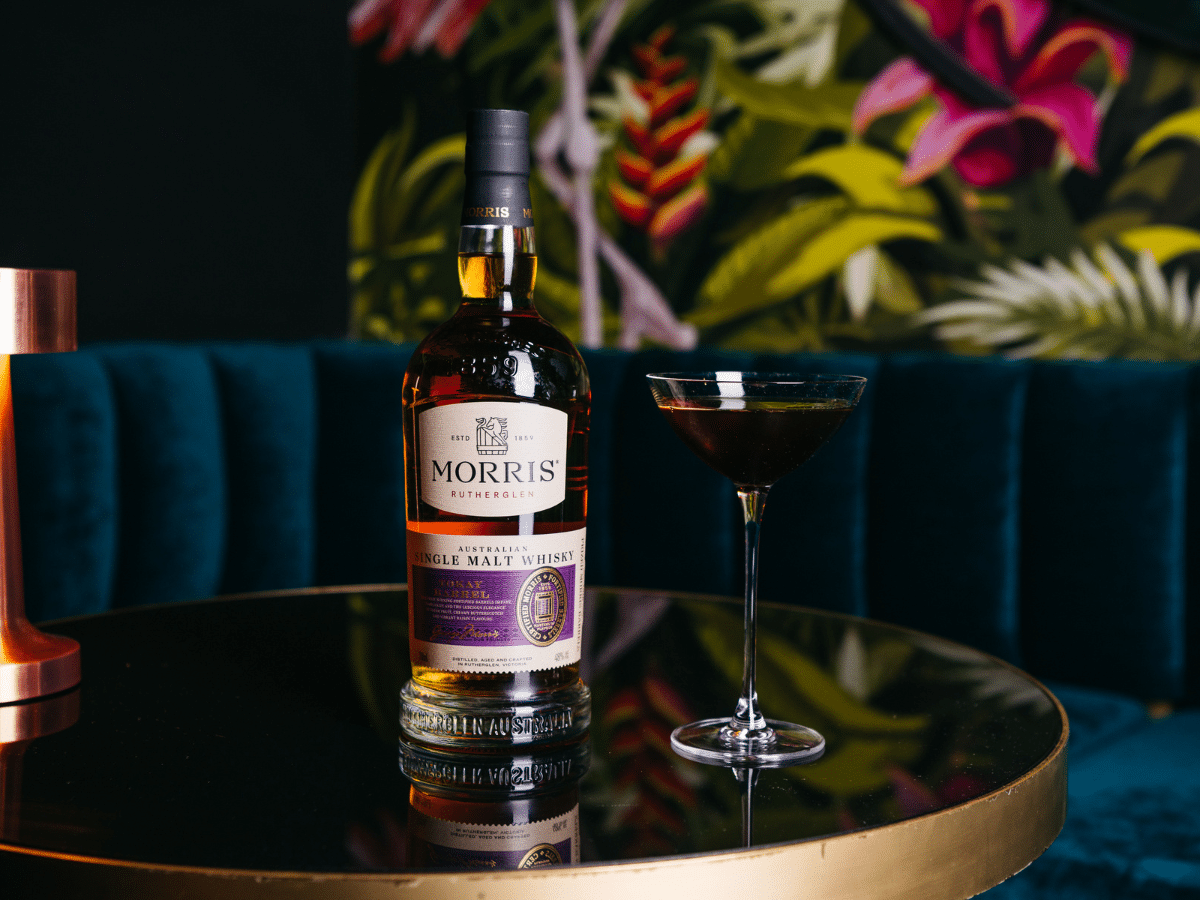 Morris Manhattan
Stirred, Up
60ml Morris Tokay Barrel
20ml Rosso Vermouth
10ml Morris Grand Topaque (or other similar fortified)
Bitters to balance
Orange peel, discarded
Garnished with maraschino cherry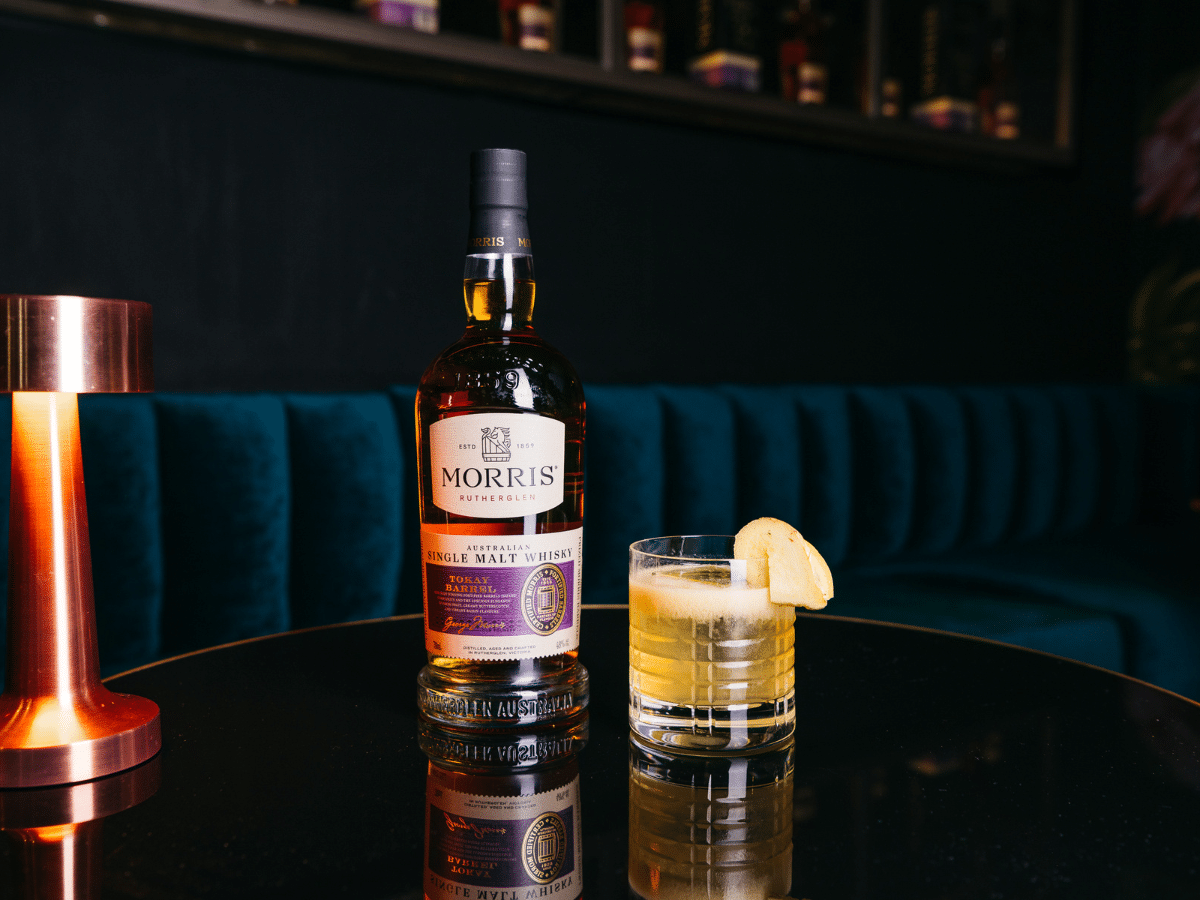 Gold Rush
Shaken, Rocks
60ml Morris Tokay Barrel
30ml lemon juice
20ml honey ginger syrup
Syrup ingredients:

300ml honey
150ml water
30g fresh ginger, peeled and diced
Bring water and ginger to a boil
Mix in honey
Allow to cool and then strain ginger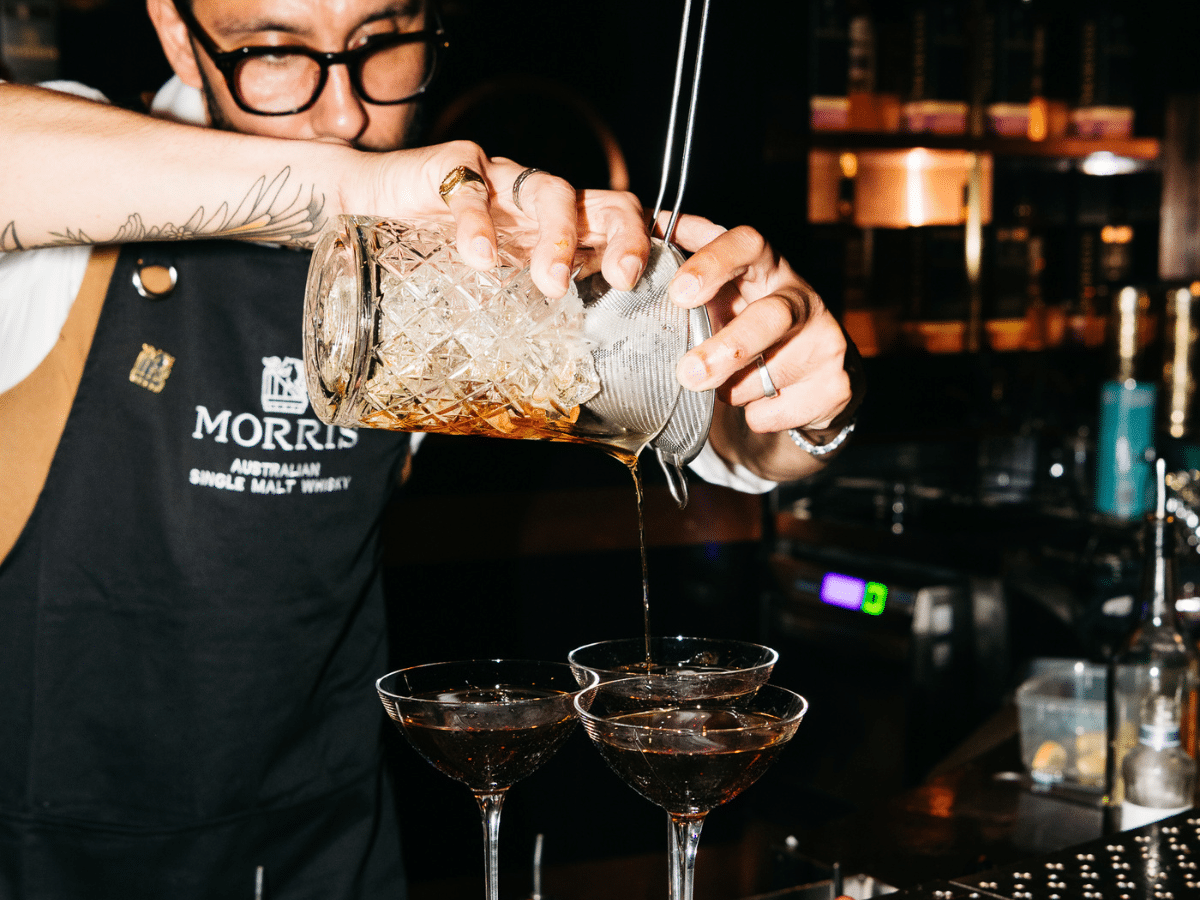 Whisky: The Australian Way
However you choose to experience the Morris Tokay Barrel—or the rest of the Morris range for that matter—you're in for a singularly Australian whisky experience. There are many disciplines within which we Aussies tend to punch well above our weight class, and it's fair to say that thanks to the efforts of the passionate Morris team we can place whisky at the very top of the list. For all our Man of Many readers, Morris Whisky has provided an exclusive discount code "MANOFMANY" for 10% off their Tokay Barrel whisky with free shipping if you buy via morriswhisky! To learn more about the Tokay Barrel release and the other world-class whiskies Morris has on offer, visit the Morris website via the link below.