How to Make the Perfect Manhattan Cocktail
It's the drink that put the Big Apple on the mixologist map and landed Bart Simpson a job with the Springfield mafia, but do you actually know how to make a Manhattan cocktail? For almost 140 years, the iconic Manhattan drink has passed through the barrooms and whiskey dens of the world, slowly captivating a new audience with its blend of sweet potency and old-world sophistication. And it's not just for the social elites. When Marilyn Monroe famously prepared the whiskey-and-sweet-vermouth-based drink in a hot water bottle "shaker" in 1959's Some Like It Hot, the true legend of the Manhattan recipe was born. Never indulged in the finer flavours? Take it from us, the best Manhattan recipe is one you need to put in your arsenal and what better time to start than World Whiskey Day?
RELATED: Want to learn more about whisky? Check out our comprehensive guide to whisky here.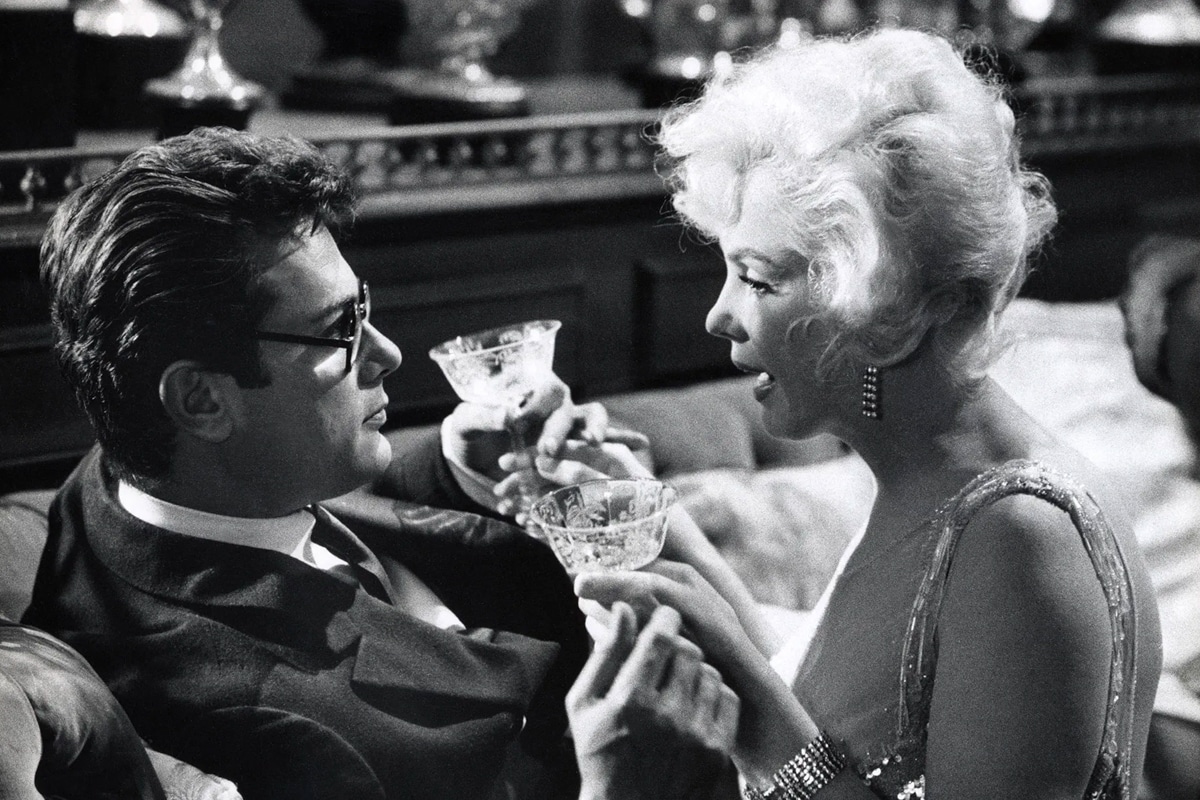 What is a Manhattan Drink?
The Manhattan drink is a cocktail made from whiskey, sweet vermouth and bitters. Traditionally, rye is used for the whiskey, however, in recent years, mixologists have turned to Canadian whisky, bourbon, blended releases and Tennesse favourites. As a general rule, the drink is usually stirred then strained into a cocktail glass and garnished with a maraschino cherry, giving it an iconic silhouette that is almost as famous as the flavour itself.
But perhaps even more interesting is the deeply contentious story of how the Manhattan cocktail came to be. Popular history suggests the iconic drink originated at the Manhattan Club in New York City in the mid-1870s. This particularly story claims that barback Iain Marshall created the drink for a banquet hosted by Jennie Jerome (Lady Randolph Churchill, mother of Winston) in honour of presidential candidate Samuel J. Tilden. Sure, it's a fantastic trans-Atlantic tale, but it's unlikely to be true. At the time in question, Lady Randolph wasn't in New York at all, she was, in fact, in France.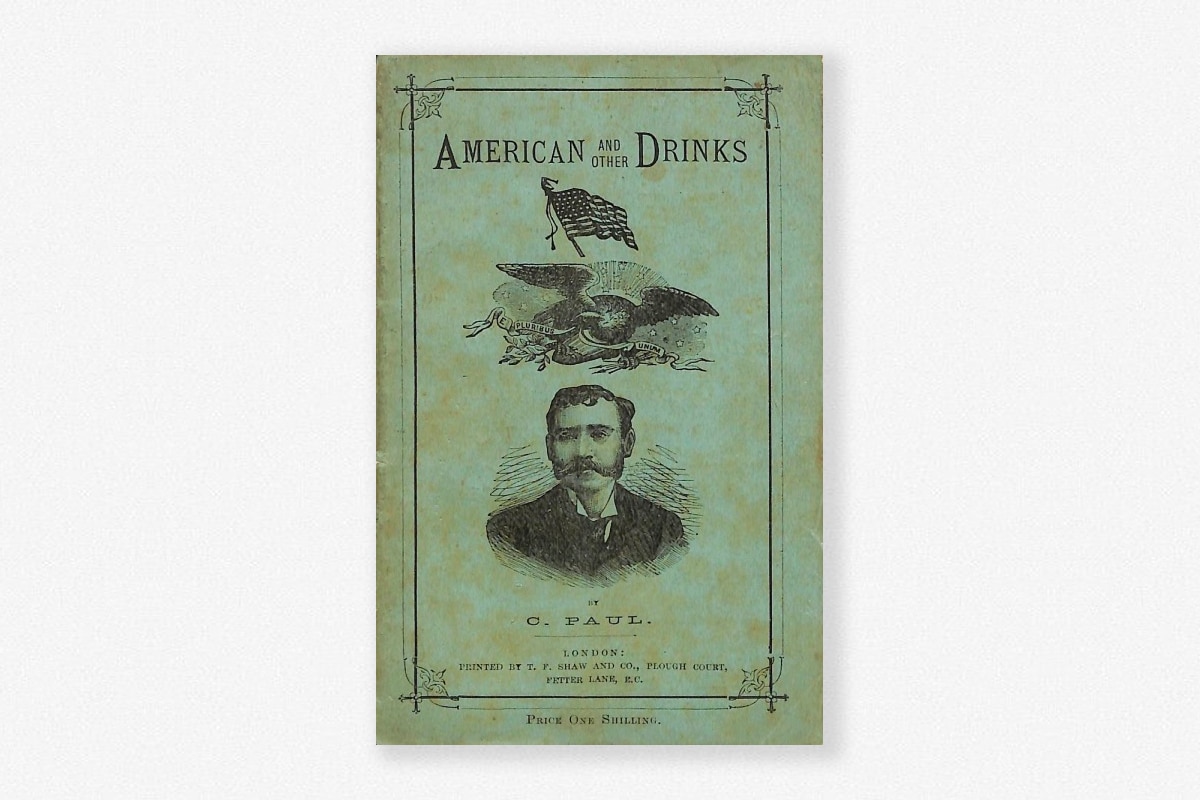 The more likely history of the Manhattan cocktail emerges in the late 1880s, with some of the earliest records of the drink found in Charlie Paul's American and other Drinks and O.H. Byron's The Modern Bartender's Guide, which were both written in 1884. Whatever the true origin of the Manhattan drink, almost 140 years of popularity makes the cocktail hard to ignore
"With its alignment to an iconic city, and its regular place in movies, it's more than earned its place on just about every cocktail list around the world," Jared Plummer, brand director of Whisky Mill tells Man of Many. "Over the past 10-15 years we've seen some outstanding rye whiskey and vermouths emerging from around the world, that have allowed bartenders around the world to experiment with the classic cocktail and kept it current, so it has every reason to be on everyone's drinking repertoire."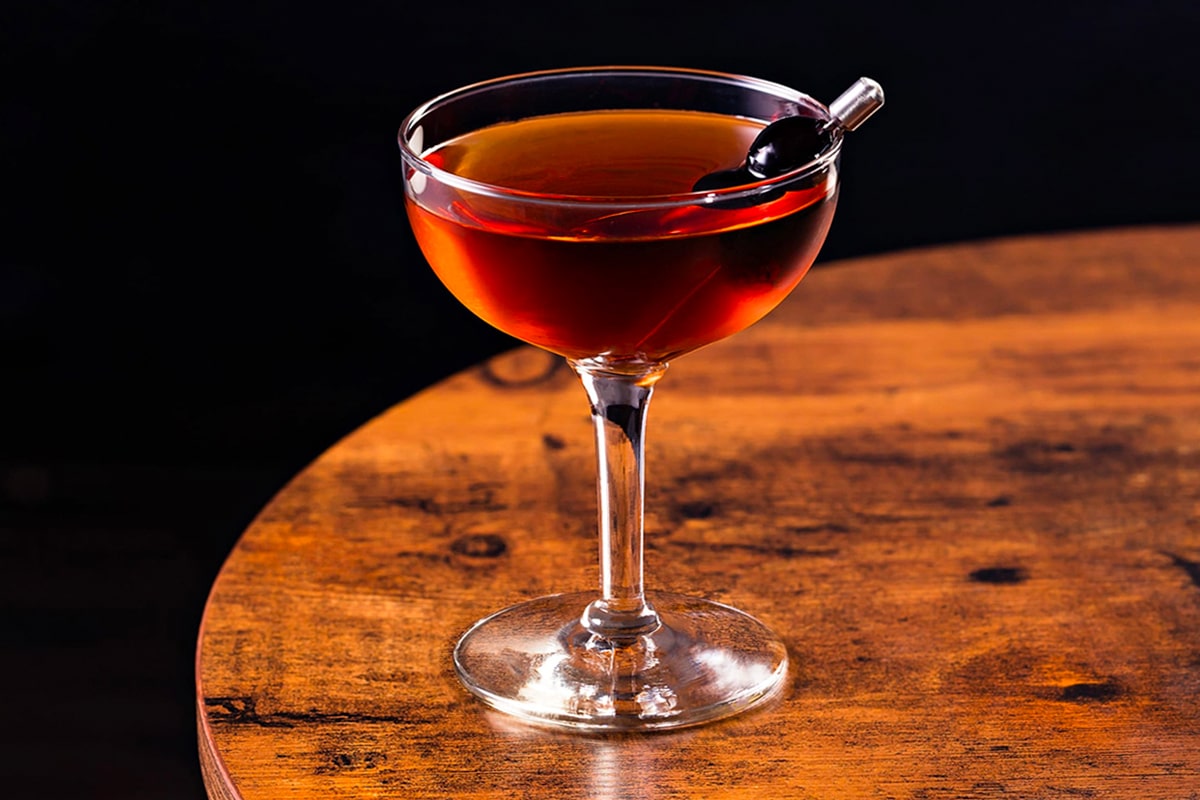 How to Make a Manhattan
With that in mind, we spoke with the cocktail expert on how to make a Manhattan drink, just in time for World Whisky Day this Saturday 15 May. Here's what we found.
Manhattan Ingredients
Unlike other classic whiskey cocktails, like the Old Fashioned, Whiskey Sour or Mint Julep, the Manhattan relies on a different flavour profile, which is what Plummer believes sets the drink apart.
"These are all great drinks but I feel a real elegance when drinking a Manhattan," he says. "I particularly love that the sweetener in the Manhattan is vermouth, which adds a wonderfully complex flavour and aromatics to the cocktail, whereas the Julep and Old Fashioned both contain sugar as the sweetener which alters the texture of the drink."
If you want to know how to make a cocktail like an absolute pro, you need the right Manhattan ingredients to get you started. Here is what you need:
A great American whiskey – either Bourbon or Rye
Angostura Bitters
Sweet Vermouth (Red)
Ice
For Whisky Mill's Jared Plummer, he has a few brands and flavours of choice. The cocktail expert shared his personal recipe for the perfect Manhattan, complete with everything you need for the ultimate flavour kick. Here's what you'll need:
Bulleit Rye (50mls)
Sweet Vermouth 25mls (Dolin, Regal Rogue, Antica Formula – all great choices)
3 dashes of Angostura Bitters
A (fresh) cherry.
But great cocktails are about individuality, so don't be afraid to experiment. "If you find the bourbon or rye whiskey too strong in the drink, you can always make your recipe equal parts with the vermouth, which will bring down the overall strength and make it land a little softer on the palate," Plummer says. "Similarly, if cherries are out of season, American whiskey pairs incredibly well with orange – a twist.  I particularly enjoy drinking one on the couch post-dinner with my partner whilst listening to a record."
Manhattan Recipe
For a basic Manhattan recipe, the method is simple. Here is how to make a Manhattan, as per the traditional method.
Build all ingredients into a mixing glass or cocktail shaker
Fill with ice
Stir for 30 seconds
Strain without ice into a freezer chilled glass of your choice
Garnish
Common Mistakes
While the Manhattan recipe isn't exactly the most complex cocktail to add to your arsenal, that isn't to say you can't get it wrong. According to Plummer, there are some basic mistakes that amateur mixologists tend to overlook when preparing the iconic drink.
"I highly recommend always stirring a Manhattan rather than shaking," he says. "The general rule is stir cocktails that are all spirits and only shake when there are juices added.  This will ensure the drink chills perfectly and you won't have little ice shards floating on the drink, it sips perfectly when you've stirred – this will ensure the right dilution and temperate is achieved"
Best Whiskey for a Manhattan Drink
As with all cocktails, particularly whiskey-based recipes, getting the right base alcohol right is a matter of tastes. For most people, figuring out what is the best whiskey for a Manhattan drink might involve some trial and error, which is not always a bad thing. "Bulleit Whiskey is excellent, there is both a bourbon and a rye whiskey in the range," Plummer says. "The rye is a little higher in ABV and rye whiskey brings a richer and more robust flavour profile, think about a slice of rye bread – nutty, spice, dense and malty."
With that in mind, here are our picks for the best whiskey for a Manhattan cocktail.
1. Bulleit Bourbon
One of the fastest-growing Small Batch Bourbons in America, Bulleit is hitting its straps with its signature drop. Based on a 175-year-old recipe, Bulleit Bourbon includes a large amount of rye grain, giving a distinctive taste.
Country: USA
Style: Rye
ABV: 45%
Buy it here (AUS) Buy it here (US)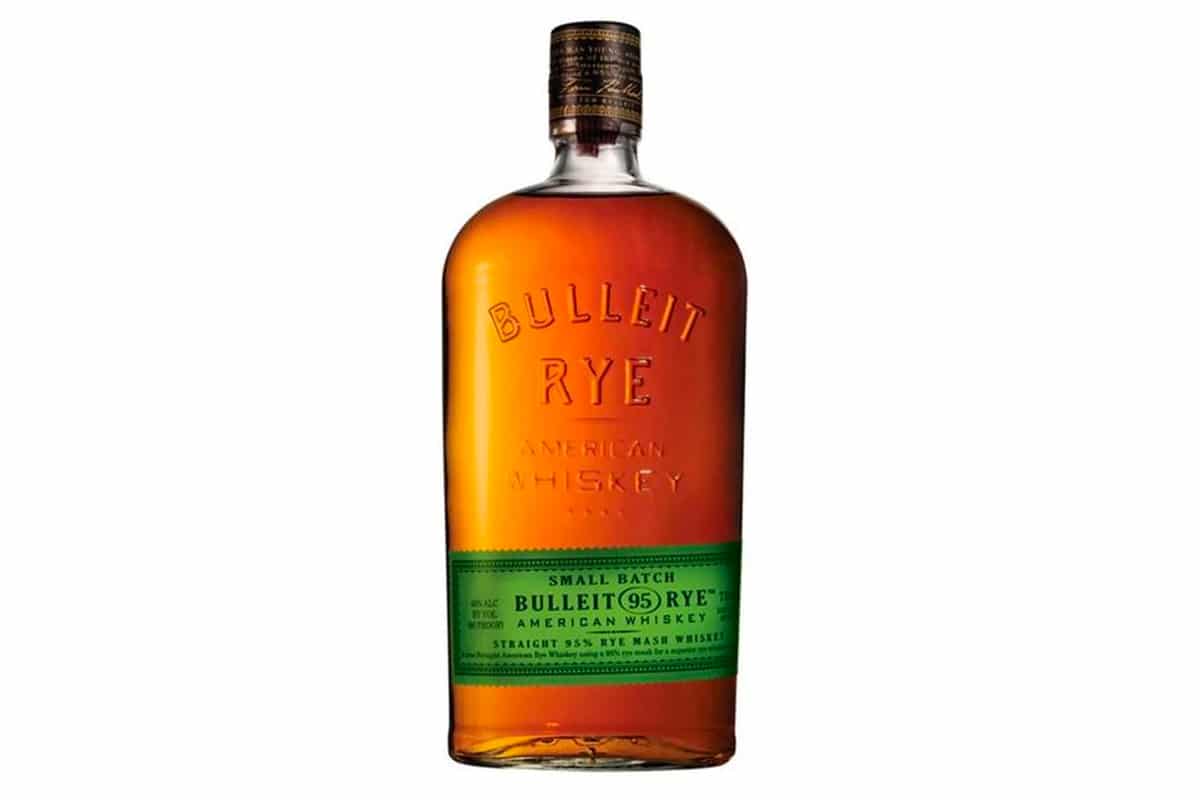 2. Bulleit Rye
Bulleit Rye Whiskey has a bold, spicy character and a distinctively clean finish. Combining hints of spice, vanilla and honey, the rye release offers a smooth, well-balanced finish that is ideal for a classic Manhattan cocktail.
Country: USA
Style: Rye
ABV: 45%
Buy it here (AUS) Buy it here (US)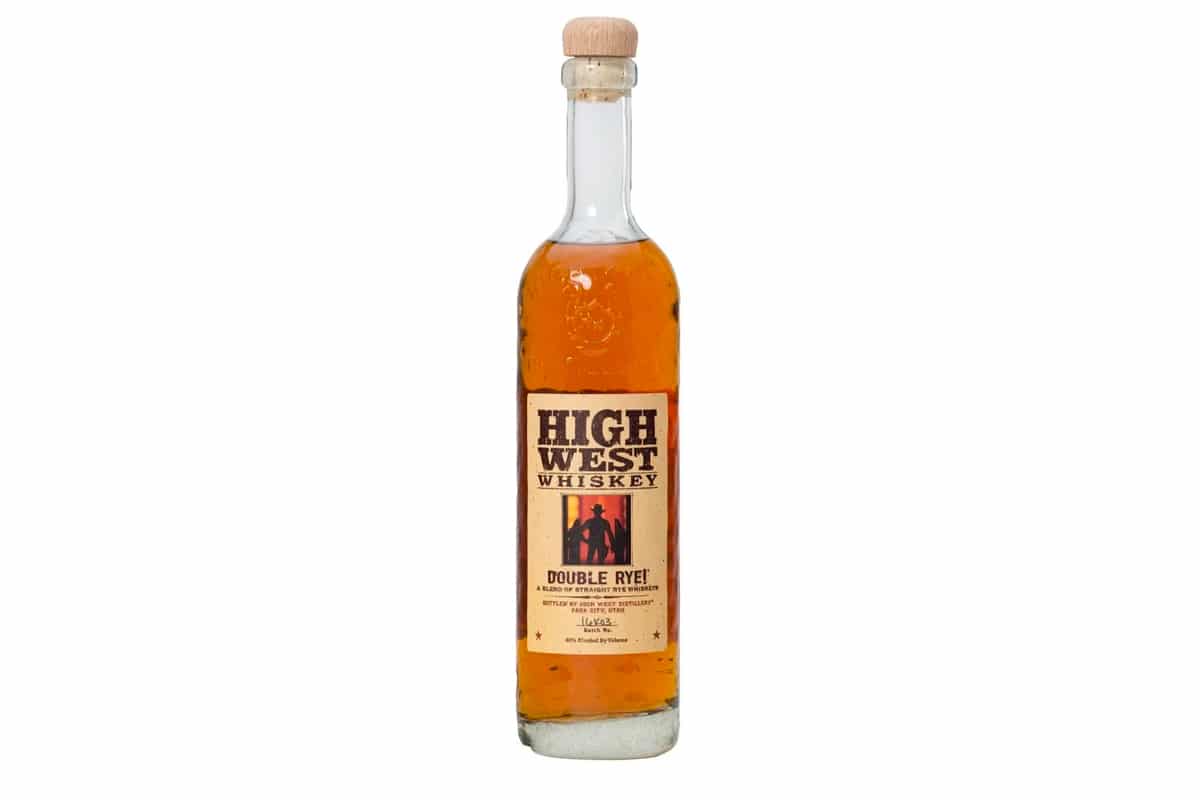 3. High West Double Rye
High West is Utah's first legal distillery and the Double Rye Whiskey is a blend of two different rye whiskeys, making it twice as spicy. On the nose, you'll find mint, clove, cinnamon, licorice root, pine nuts, and dark chocolate, with a surprising dose of gin botanicals throughout.
Country: USA
Region: Utah
Style: Rye
ABV: 46%
Buy it here (AUS) Buy it here (US)
4. Wild Turkey Kentucky Straight Rye
Wild Turkey Kentucky Straight Rye contains at least 51 per cent rye, making it a great option for your Manhattan recipe. This particular release is rich and balanced with a unique toffee and peppery taste that makes it less sweet than Bourbon.
Country: USA
Style: Rye
ABV: 40.5%
Buy it here (AUS) Buy it here (US)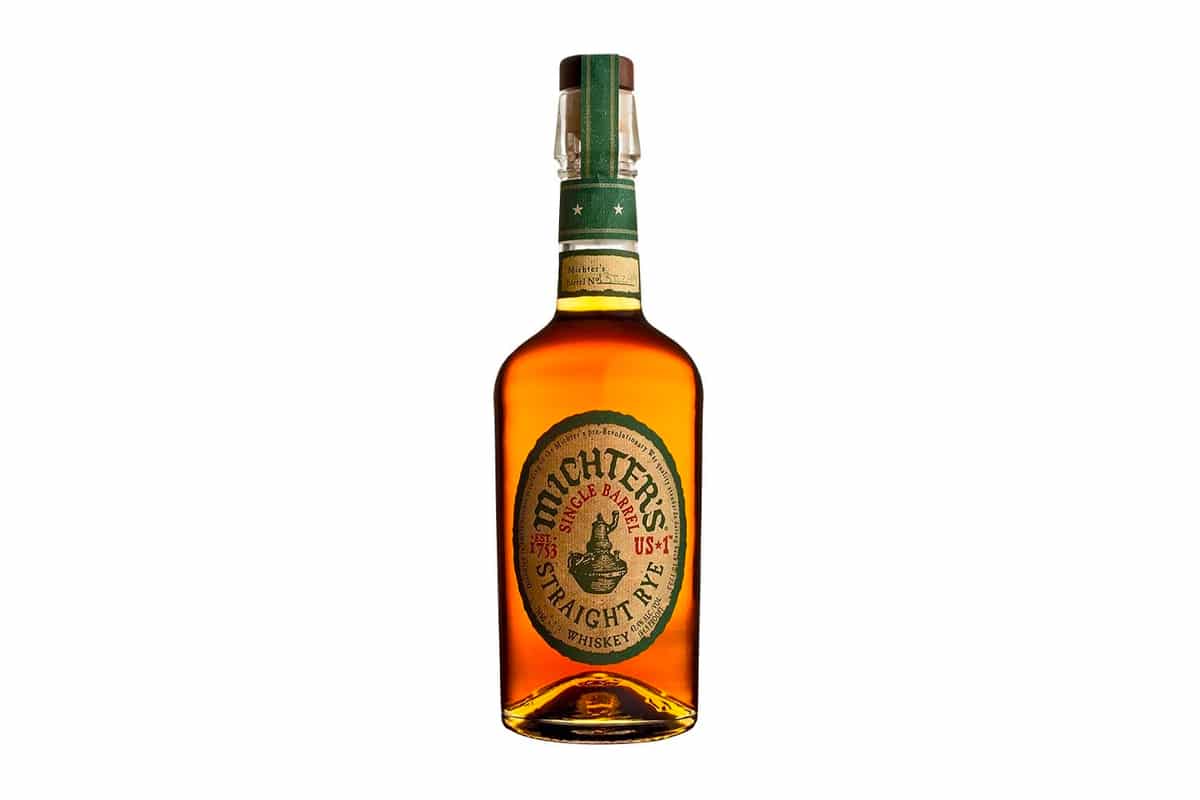 5. Michter's US 1 Straight Rye
America's first distilling company, Michter's dates back to 1753 when it first started out making rye whiskey. This rye is a bold whiskey with fresh spice notes and a lingering soft finish.
Country: USA
Style: Rye
ABV: 42.4%
Buy it here (AUS) Buy it here (US)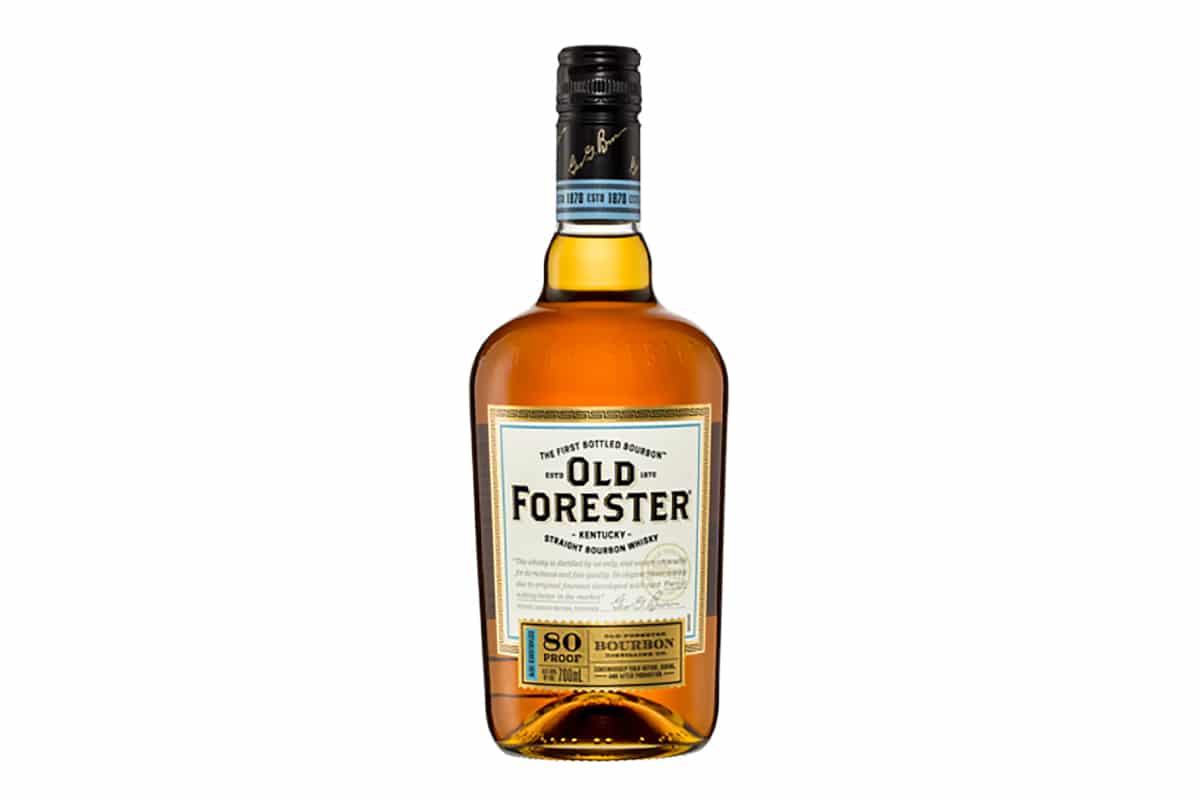 6. Old Forester Kentucky Straight Bourbon
This Old Forester Kentucky Straight bourbon delivers a genuine experience, with rich full flavour and a smooth character that is ideal for the classic Manhattan cocktail.
Country: USA
Style: Bourbon
ABV: 40%
Buy it here (AUS) Buy it here (US)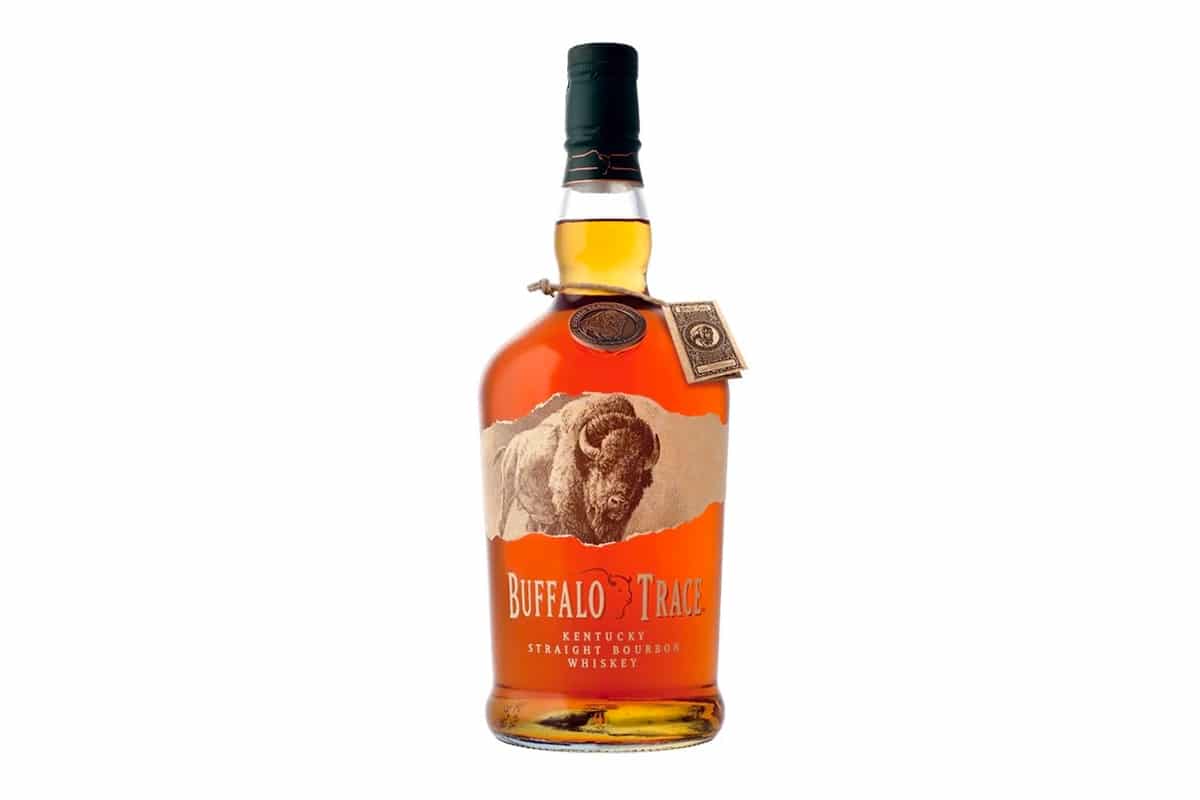 7. Buffalo Trace Kentucky Straight
Buffalo Trace Kentucky Straight whiskey has solid aromas of vanilla, mint and molasses which follows through on the palate with notes of brown sugar and spice. A long and dry finish rounds off what is a truly great whiskey.
Country: USA
Style: Bourbon
ABV: 40%
Buy it here (AUS) Buy it here (US)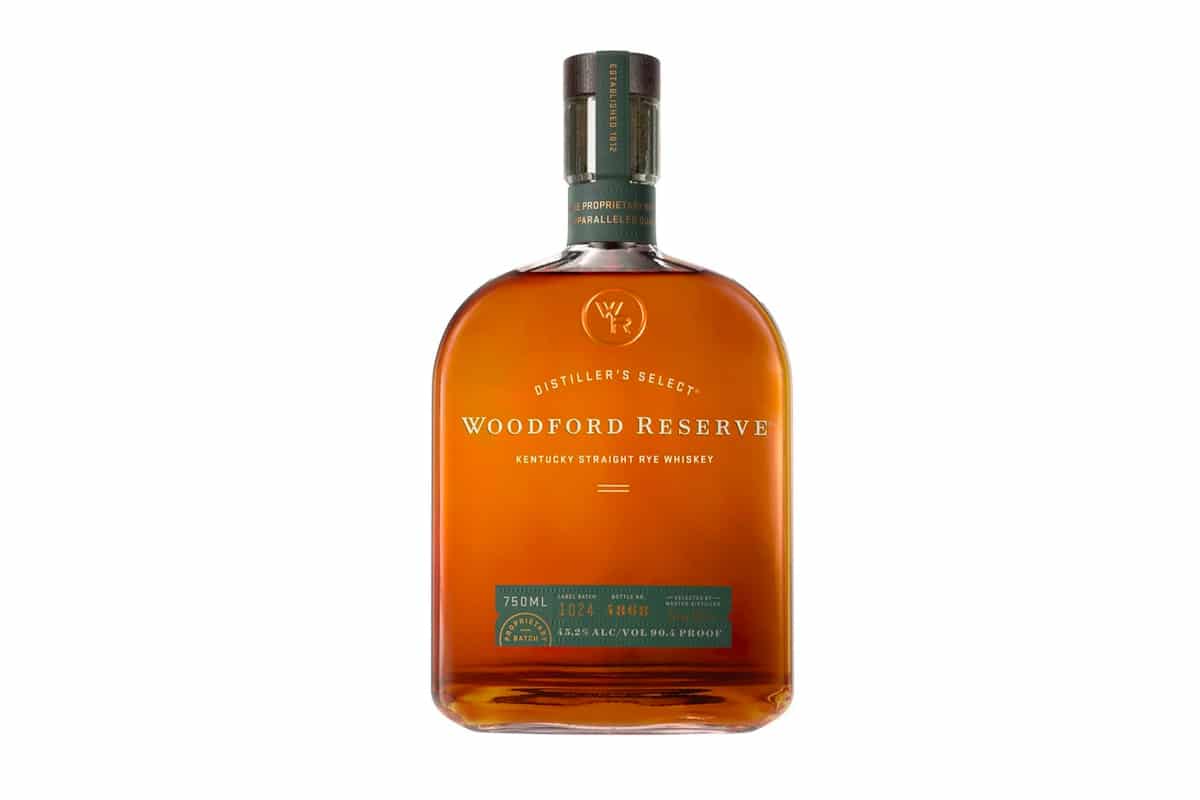 8. Woodford Reserve Kentucky Straight
This Gold Medal award-winning Kentucky spirit is one of the best and most affordable bourbons on the market. With a solid flavour and a heritage of success, you can't go wrong with Woodford Reserve.
Country: USA
Style: Bourbon
ABV: 40%
Buy it here (AUS) Buy it here (US)
Interested in more whisky stories? Here are a few stories to get you started:
Whisky Cocktails
General FAQs
What is the difference between a Manhattan and an old fashioned cocktail?
While an Old Fashioned is made with whiskey (bourbon or rye), bitters, and sugar; a Manhattan is traditionally made with rye whiskey and substitutes sweet vermouth for the sugar. If you are after a Perfect Manhattan, you'll need to halve the sweet vermouth into equal portions of sweet and dry vermouths.
Why is it called a Manhattan?
According to a 1923 book entitled "Valentine's Manual of New York", a bartender at New York's Hoffman House by the name of William F. Mulhall recounted that during the 1880s, the Manhattan cocktail was invented by a man named Black. The inventor supposedly kept a place ten doors below Houston Street on Broadway.
What is the difference between a Manhattan and a perfect Manhattan?
While a classic Manhattan is made with only three simple ingredients: whiskey, vermouth, and bitters, a "Perfect" implies a 50/50 blend of sweet and dry vermouth.